CARMEN B. WELCH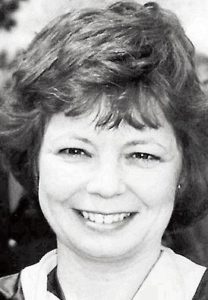 WINSLOW––Carmen Begin Welch, 69, of Winslow, passed away at home Saturday, May 6, 2017. She was born in Lewiston, the daughter of Leopold and Yvette Begin.
Carmen graduated from Lewiston High School, and then went on to earn an associate degree from Bliss College as the first in her family to obtain a college education. She started her working career in Lewiston at Central Maine Power Co. and worked a number of years at SAPPI's Somerset Mill, in Hinckley, in the purchasing department. She then spent many years at International Paper, Augusta, (Woodlands Division) in the human resources department. After graduating with a bachelor of science in business administration from Husson College, in Bangor, she was promoted to human resources manager. Carmen was an asset in her role at IP, as her ability to communicate in fluent French was helpful with some of the border regions where she worked. When IP closed the Northeast Division, she then finished her human resource career at the state of Maine, Natural Resources Service Center, retiring in 2012 after 30 years of service in human resources.
Carmen married Robert Welch in 1972, in Lewiston, and resided in Winslow for 40 years. Carmen loved music, particularly playing the lap steel guitar, a joy perfected since the age of eight years old. She also played acoustic guitar, harmonica, ukulele and piano, all self-taught. She played music with her family and as part of a group on weekly visits to nursing homes. She also enjoyed spending summers on the lake with family, painting, wood carving and gardening. She could do anything to which she put her mind. She loved animals, especially cats, and traveling near and far with her family and friends.
Carmen was a devoted wife, loving mother, grandmother, aunt and friend. She will be remembered for her kind and beautiful heart, witty sense of humor, and exceptional musical and artistic talents. She was quick with a kind word or joke, and was always conscious of the wellbeing of others. Carmen was a communicant at St. John the Baptist Church, in Winslow.
Carmen is survived by her husband of 45 years, Robert Welch; two sons Eric Welch and Daniel Welch; daughter Kristine Welch Taylor; her two brothers Larry Begin and Conrad Begin; two sisters Anne (Begin) Tetreault and Claire (Begin) Amero; two grandsons, Brodee and Beckett Welch; and many nieces and nephews.
An online guestbook may be signed and condolences expressed at www.gallantfh.com.
Memorial donations be made to: St John Catholic School, 15 South Garand St., Winslow ME 04901.
BARBARA A. LEIGHTON
FAIRFIELD––Barbara Ann Appleton Leighton, 83, of Fairfield, passed away, Tuesday, May 9, 2017, at home. Barbara was born January 3, 1934, in Barre, Vermont, to Vivian Lillian Cleora Dodge Appleton and William Raymond Appleton.
She grew up in West Newbury, Vermont, and graduated high school among a class of only nine students. She attended University of Vermont School of Nursing, where she graduated with a B.S.N. in 1956. Barbara worked in pediatric nursing at hospitals in California, New York, and Waterville, including Columbia Presbyterian Medical Center, U.C.L.A. Medical Center, Los Angeles Children's Hospital, and Sisters Hospital in Waterville from 1956 until 1971, and taught nursing from 1972 until her retirement in 1978.
Barbara married Franklin Milo Leighton on April 14, 1963. The couple moved to Fairfield where they raised their sons and lived the rest of their lives. Barbara was a dedicated, creative, innovative mother and grandmother, and encouraged her sons to explore any subject that interested them. From Judo to football, and rock collecting to meteorology, she found inventive ways to encourage her sons to have the curiosity and courage to try new things. She was always attentive and supportive of her boys, their children, and their friends.
Barbara enjoyed many artistic activities, including painting, jewelry making, and even tried her hand at scrimshaw. Her favorite hobby was cooking, and she had a great passion for trying new recipes.
Barbara was very generous, and often gave away pieces of jewelry she had made, and shared her recipes and was delighted to feed family and friends at every opportunity. If you met her you left with piece of jewelry, a recipe, a full heart and a full belly. No one who met her was ever the same; she taught us all things we will keep with us all our lives. She made everyone feel special.
Barbara was predeceased by her husband, Franklin Milo Leighton and her aunt, Bettina Prior, of Wallingford, Connecticut.
She is survived by sons, Scott Franklin Leighton, of Clinton, and Marc Raymond Leighton and his wife, Tina, of Fairfield; and four grandchildren, Kyle, Zachary, Scott, and Kaylie.
An online guestbook may be signed and memories shared at www.lawrybrothers.com.
Memorial donation may be made to: American Lung Association of Maine, 122 State St., Augusta ME 04330.
JOHN SCATES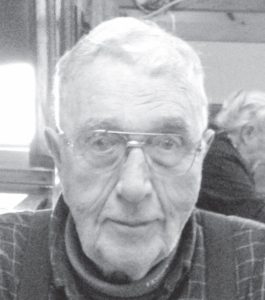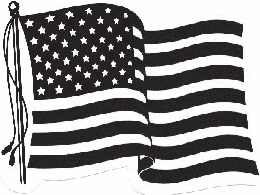 PALERMO – John Scates, 89, passed away on Thursday, May 11, 2017, at the Maine Veterans Home, in Augusta. He was born in Palermo on November 5, 1927, to the late Clifford E. and Laura R. (Bourassa) Scates.
John was a graduate of Erskine Academy, in China, class of 1946. The next morning, he left for the Air Force. He took his first training at Lackland Air Force Base, in San Antonio, Texas. He went to Biloxi, Mississippi, for A&E mechanics school. He spent service time in California then left from Washing­ton State for Alaska on a ship that was built at Bath Iron Works. That always meant a lot to him. He was stationed at Elmendorf Air Force Base in Anchorage, Alaska, as well as Kodiak and the Aleutian Islands. He was crew chief on an H 5 Sikorsky helicopter in the Air and Sea Rescue Unit. Upon his father's death back in Maine in January 1949, John was transferred to Westover Air Force Base, in Massachusetts. His position there was fueling the bombers in support of the Berlin Airlift in Germany. He was honorably discharged from the Air Force in June 1949.
In 1950, John married the former Jeannette A. Wood. They have been married 66 glorious years.
John worked at Densmore Store, in Branch Mills, North Vassalboro, Woolen Mill and Pratt & Whitney Aircraft in the experimental testing unit in East Hartford, Connecticut. Upon his return to Maine in 1956, he worked at Hallowell and Webb in Augusta and for the state of Maine, Department of Transportation as a mechanic, retiring in 1982.
John will be remembered for his love of family, kindness, and gentleness to all young people. He loved music, singing, playing his guitar, the Windsor Historical Society, hunting, fishing, attending Palermo Christian Church, camping, the Red Sox, gardening, eating out and a hot cup of coffee from Tobey's Grocery. Anyone who knew him knew he was a great joke teller. He anxiously awaited each issue of the Reader's Digest for fresh material.
John was predeceased by his sister, Juanita Rines, her husband Joseph and a nephew Jack Rines.
He is survived by his wife of 66 years, Jeannette (Wood) Scates; his children: Kerry and Deborah Scates, Rudy Scates and AJ Dinkins, Linda and Tom Vigue and Dennis and Tracy Scates. seven grandchildren: Derek and Liz Scates, Jennie and Steve Williams, Andrew and Renée Scates, Sarah and Steve Finley, Brian Vigue, Peter Misiura, Cassie Scates and Shyler Scates; three great-grandchildren: Katherine, Steven and Victoria Williams; brother-in-law Allen Wood and his wife Gloria; a nephew Joseph Rines and wife Mary; as well as numerous nieces, nephews, cousins.
Condolences, photos and memories may be shared at www.plummerfh.com.
Memorial donations may be made to the youth program of the Palermo Christian Church, c/o Phil Hubbard, Youth Pastor, PO Box 150, Palermo, ME, 04354.
Arrangements are under the direction of Plummer Funeral Home, 983 Ridge Rd., Rt. 32, Windsor, ME.
OTHERS DEPARTED
NORMA F. SAWYER, 95, of Ohio, passed away on Monday, March 13, 2017. Locally, she is survived by a brother, Harold Frost and wife Therese, of Waterville.
AMELIA D. ALCOTT, 97, of Augusta, passed away on Friday, May 5, 2017. Locally, she is survived by a grandson, Christopher Alcott and wife Christina, of Windsor.
CHERYL CORLISS, 59, of Waterville, passed away on Saturday, May 6, 2017, following a four-year battle with cancer. Locally, she is survived by a brother Robert Grover, of Waterville.
BETTY J. SILLANPAA, 83, of Rome, passed away on Saturday, May 6, 2017, at her home. Locally, she is survived by a sister, Shirley Allen, of Windsor.
LU ANN E. BOLSTER, 62, of Mercer, passed away on Sunday, May 7, 2017, following a brave battle with lung cancer. Locally, she is survived by children Misty Bowman, of Winslow, Nathan Bustard and wife Lynn, of Benton, and Amy Crommett and husband Craig, of Albion; siblings-in-law, Larry Bolster and wife Kathy, of Benton, Sheena Bolster, and Mark Bolster, both of Burnham.
VIOLETTE M. MEADER, 88, of Waterville, passed away on Tuesday, May 9, 2017, at her home. Locally, she is survived by siblings Gloria Lewis, of Benton, Lorette Clair, Harold "Pete" Michaud and Van Michaud, all of Winslow.
LOCAL TIES
REV. MONSIGNOR ROBERT G. LAVOIE, passed away on Friday, May 12, 2017, at St. Joseph's Manor, in Portland. The Monsignor served for 12 years at St. John the Baptist Church, in Winslow. Following his retirement in 2007, he resided at Mount St. Joseph Home, in Waterville. During his retirement he helped out with weekend Masses in many area churches.
http://townline.org/wp-content/uploads/2016/06/TownLineBanner.jpg
0
0
Website Editor
http://townline.org/wp-content/uploads/2016/06/TownLineBanner.jpg
Website Editor
2017-05-17 18:30:45
2017-05-17 18:53:01
Obituaries, Week of May 18, 2017