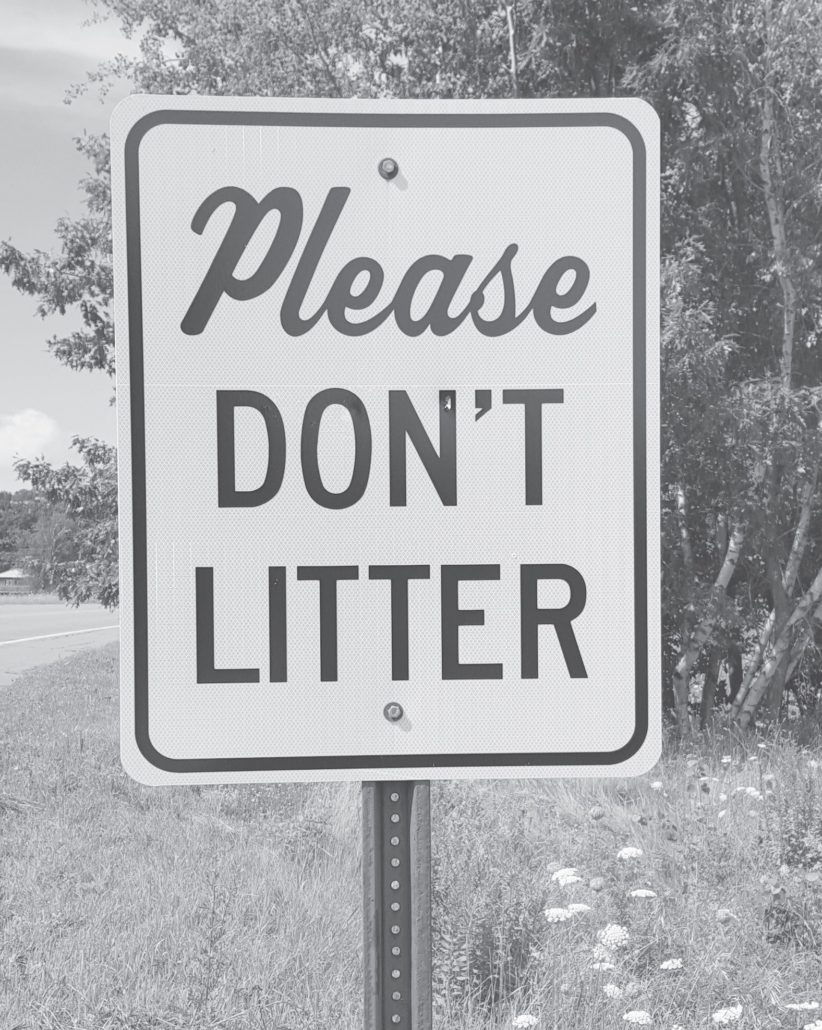 COMMUNITY COMMENTARY
by Richard Dillenbeck of China
Well, dear readers, it's time to retire from PUL (Picking Up Litter). I've reached the reported retirement age for PUL.ers, I suppose they think we old people will get run over, creating more litter. Nineteen years is enough, maybe someone else can step forward.
I guess I should be glad to know the Bud Light guy(s) are still littering Lakeview Drive by tossing out emptied cans and disposing of evidence along the way. As a kid I sometimes used to walk home from basketball practice at Erskine and still remember the 'singing' telephone lines on cold nights and really never thought of litter because it simply wasn't there.
When I counted over 700 pieces of litter along just two miles yesterday, it seemed to confirm what my son-in-law told me somewhat sarcastically when I started…"good luck." It seems some of our otherwise thoughtful citizens simply enjoy littering and since they are the only ones who can change things, I also say…good luck. I note even the town office has deleted "PLEASE DON'T LITTER" from its digital signboard, I guess the writing is on the wall. I thank others who PUL. And to the majority of our citizens, enjoy the scenery while you can.
http://townline.org/wp-content/uploads/2016/06/TownLineBanner-1030x206.jpg
0
0
Website Editor
http://townline.org/wp-content/uploads/2016/06/TownLineBanner-1030x206.jpg
Website Editor
2017-08-09 18:18:53
2017-08-09 18:20:15
Throwing in the towel as a PUL