DORIS G. ROBINSON
JEFFERSON––Doris Gail Robinson, 70, of Washington Road, died Tuesday, September 20, 2016, at Augusta Center for Health and Rehabilitation in Augusta following a long illness. She was born in Augusta on September 13, 1946, the daughter of Clinton Cunningham and Helen (James) Cunningham.
Gail grew up in Chelsea and was raised by her grandparents, Leland and Doris James. She grew up with her many aunts and uncles who she viewed and treated as her brothers and sisters. Gail went to grammar school in a one-room schoolhouse in Chelsea. She attended Cony High School for a while and graduated from Medomak Valley High School in 1976.
In the 80's, Gail completed training at Kennebec Valley Medical Center for work as a non-invasive laboratory technician. She worked there for many years in that capacity. She also provided home health care for a time. She was also a spiritual person and taught Sunday school when her children were little.
Gail was a very giving and supportive person, and family and friends were extremely important to her. She was very creative and shared her love of crafts by crocheting and making many baby blankets to give to others. She especially enjoyed home decorating and helped many friends and families create warm and inviting spaces within their own homes to enjoy.
Gail loved children and was very close to her grandsons, Brooks and Brock. She went on every field trip her grandsons had when they were in school, and enjoyed time spent at the beach at Damariscotta Lake, as well as trips to the ocean.
Gail was involved in her community and was a lifetime member of the Whitefield Lions Club. She had a great sense of humor and loved to have fun and do silly things like drive to Connecticut for pizza, a favorite, and visit her friend Liz, or drive to Massachusetts just to go to Trader Joe's. Gail loved to play sports, and they had many family baseball games over the years. She was also a Patriot's fan and watched every game.
Gail loved gardening and had beautiful gardens. She also enjoyed cooking and her favorite dishes to prepare were lasagna and potato salad.
Gail was predeceased by her father, Clinton Cunningham; her mother, Helen Cunningham Robichaud; her stepfather, Roland J. Robichaud; and a brother, Glenn Robichaud
Surviving is her longtime companion, Prescott Lord; two daughters, Laurie Robinson and Tamara Blackler and husband Mark, all of Jefferson; brother Bryan Robichaud, of South Bend, Indiana; sisters, Earlene Jeane, of Windsor, and Deana Waterman, of Augusta; two grandchildren, Brooks Blackler and Brock Blackler and companion Monica Belanger; and several aunts, uncles, nieces, and nephews.
Condolences, photos, and stories may be shared at www.plummerfh.com.
Memorial donations are preferred to: Kennebec Valley Humane Society, 10 Pet Haven Lane, Augusta ME 04330 or Travis Mills Foundation, 89 Water Street, Hallowell ME 04347.
LEEANN SMITH
PALERMO––LeeAnn Smith, 57, passed away following a long battle with cancer on Friday, September 23, 2016. She was born in Augusta on December 30, 1958, to George Moore Sr. and Ruth Wing.
LeeAnn graduated from Winthrop High School in 1978. After high school she went to work at the mill for many years. She also worked at a nursing home, and worked for many years at a day care until her retirement. LeeAnn enjoyed biking, hunting, fishing, gardening, spending time with her family, and she loved outdoors.
She was predeceased by her mother Ruth; maternal grandparents Lloyd and Olive Moore.
LeeAnn is survived by her husband Dustin Smith, of Palermo; daughter Heather Butler and husband Scott; two grandchildren, Kaylee and Jordan, of Corrina; her father George Moore and wife Diane, of Palermo; stepmother Mary Fogg and husband Richard, of Westbrook; brothers, Stanley Moore and wife Carol, of Augusta, Doug Goucher and wife Melissa, of Winthrop, Rodney Moore and wife Donna, of Jefferson, and George Moore Jr. and wife Penny, of Winthrop; sisters, Donna Moore and partner Emile Pelotte Sr., of Brandenton, Florida, Brenda Cyr and husband Bob, of Sabattus, Cindy Weymouth and husband Bernard, of Winthrop, Kelly Moore, of  Waldoboro, and Terry Arbo and partner Lou Giordano, of Winslow; aunt Pat McDevitt and husband Rick, of Falmouth; father-in-law and mother-in-law Leo and Pricilla Smith, of Palermo; sister-in-law Melinda Prebble and husband Mark, of Palermo; and many nieces and nephews.
An online guestbook may be signed and memories shared at www.lawrybrothers.com.
DOUGLAS E. PEASLEE SR.
JEFFERSON––Douglas E. Peaslee Sr., 86, of Jefferson, died Friday, September 23, 2016, in Jefferson, at his daughter Shirley's home. Douglas was born April 13, 1930, in Somerville, to Guy and Leola Benner Peaslee.
Douglas grew up in Somerville and attended local schools. He started working in the woods at the age of 13.
He worked hard all of his life in the woods, growing and harvesting Christmas trees. He also was a school bus driver, D.O.T driver, and worked at the Dragon Cement Plant, in Thomaston. He owned and operated Douglas Peaslee & Son's Trucking Loam & Gravel for many years until he retired.
He was the road commissioner for the town of Jefferson for over 30 years. He was a loyal, trustworthy and dependable person. His wife, Shirley, was the center of his world along with his children and grandchildren. He loved to go hunting and fishing so that he could provide food for his family through the long Maine winters.
He was predeceased by sons, Elbridge and Dennis Peaslee.
He is survived by his wife of 67 years, Shirley Peaslee, of Jefferson; children, Douglas Peaslee Jr. and wife Teri, of Jefferson, Delma Lee and husband Tom, of Jefferson, Shirley St. Pierre, of Jefferson, Roland Peaslee Sr. and wife Patricia, of Jefferson, Kathy Peaslee, of Jefferson, and Susan Peaslee and companion Daniel Achorn, of Jefferson; brothers, Lawrence Peaslee, of Edgecomb, and Guy Peaslee Jr., of Boothbay; sisters, Myra Cook, of Florida, Evelyn Gaboury, of Chelsea, and Marion Asdot, of Wiscasset; 16 grandchildren; and 18 great-grandchildren.
To extend online condolences, light a candle for Doug, or to share a story or pictures, visit his Book of Memories at www.hallfuneralhomes.com.
DAVID A. MEADER
FAIRFIELD CENTER­­––David A. Meader,k 62, died Monday, September 26, 2016, at Maine Medical Center, in Portland.
He was born in Waterville on September 16, 1954, the son of Mervin and Theresa (Carey) Meader.
David graduated from Messalonskee High School, in Oakland, class of 1972, and attended the University of Maine at Augusta where he earned his real estate license.
David worked in the area for most of his life as a carpenter, both for himself and as a subcontractor for many local builders. He was a member of the Decker-Simmons Post Sons of American Legion, in Oakland. He loved to play the drums and could be heard over the years playing with a variety Central Maine bands.
Besides his parents, he was predeceased by a brother Steven Meader and a sister Cindy Meader.
Surviving are his wife Heidi Meader, of Fairfield; sons Jayde, of Readfield, Jacob, of Fairfield, Jeremiah, of Smithfield; daughter Cassie Sirois, of Winslow; stepson Leif "Erickson Butler; stepdaughter Alisa Gill; brothers, Gary, Jeff and Lloyd; sisters Marcia Collins, Roberta Rutherford, and Barbara Rangely; six grandchildren; and several nieces and nephews.
An online guestbook may be signed and memories shared at www.lawrybrothers.com.
David would ask that you please consider making a donation to the Waterville Area Humane Society.
ROLAND OUELLETTE
SOUTH CHINA – Roland Ouellette passed away on Thursday, September 29, 2016, following a courageous 10-year battle with cancer. He was born on May 12, 1947, in Fort Kent, to Lawrence and Lena (Michard) Ouellette.
The Ouellette family moved to Weeks Mills when Roland was six years old so his father, a disabled war veteran, could be closer to Togus.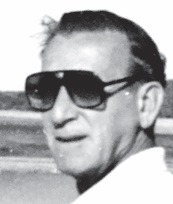 Following high school Roland moved to Massachusetts and attended autobody school. He worked for several years for his uncle at RH Long Auto. After getting married, Roland moved his family back to Weeks Mills so his three children would have a better life living in a small town on a farm. He raised beef cows and worked at Caron's Auto Body for a few years before deciding to open his own auto body shop, Brookside Auto. After working for himself for some time, he began working at O'Connor GMC, in Augusta. He made many friends at O'Connor's and was known for being an aggravator and jokester. He continued these friendships well after he left O'Connor's.
Roland knew how to keep busy. He looked forward to haying season every year and only last year did he stop making hay. His home was his castle and he took pride in its appearance and maintenance. His favorite moments were sitting around the kitchen table, enjoying his coffee brandy and cigars, with his friends and family trying so solve the world's problems.
Roland is survived by his three children, Pamela Morin and her husband Lee, Niki Sheldon and her husband Ethan, and Brian Ouellette; and his five grandchildren, Jennifer Frederickson, Timothy Carter, Bo Ouellette, Catherine Sheldon, and Alexander Sheldon. He is also survived by his brother Herman Ouellette and his wife Diane, sister Pat Pelton and husband Jerry, and sister Verna Willoughby.
He was predeceased by his sister Nancy Cunningham.
At Roland's request, there will be no public viewing. The family will hold a gathering at a later date.
Memorial donations may be made to Maine General Hospice.
Arrangements have been entrusted to Plummer Funeral Home, 983 Ridge Rd., Windsor, ME.  Condolences, photos and stories may be shared at www.plummerfh.com.
OTHERS DEPARTED
DORIS L. GRAZIANO, 82, of Oldsmars, Florida, passed away on Monday, August 27, 2016, following a long illness. Locally, she is survived by a sister, Rose Marie Whary and husband Ron, of Winslow.
CARLTON R. COTE, 87, of Augusta, passed away on Friday, September 16, 2016, at the Captain Lewis Residence, in Farmingdale. Locally, he is survived by a daughter, Elaine C. Hanson and husband John, of Vassalboro, and a brother, Alton Cote and wife Marlene, of China.
JESSIE T. McCABE, 93, of Shelton, Connecticut, died on Monday, September 19, 2016, at Branford Hospice, in Connecticut. Locally, he is survived by a son, Terence McCabe Jr. and wife Moira, of Jefferson.
JOSHUA W. VARNUM, 29, of Augusta, passed away unexpectedly on Wednesday, September 21, 2016, at his home. Locally, he is survived by his father William J. Varnum Jr. and wife Diane, of Vassalboro, and paternal grandfather Willism F. Varnum Sr., of Vassalboro.
BRANT R. PERRY, 63, of Chelsea, passed away on Wednesday, September 21, 2016, in Chelsea. Locally, he is survived by a brother, Robert Perry, of Windsor.
BEVERLY CROMMETT, 86, of Waterville, passed away on Tuesday, September 27, 2016, at Inland Hospital, in Waterville. Locally, she is survived by a son, Timothy Elkins and his companion Janet Soucy, of Waterville, and daughters Bonnie Clifford, of Shawmut, Johnette Bowers and husband Layne, of Clinton, and Holly Bellerose and her companion Burtell Pratt II, of Fairfield.
KATHERYN M. AMES, 84, of Farmington, passed away on Tues., September 27, 2016, at Franklin Memorial Hospital, in Farmington. Locally, she is survived by a daughter, Carrie Aubin and husband Matthew, of Windsor.
FORMER RESIDENT
EDITH G. BRAGG, 84, of Augusta, passed away on Saturday, September 17, 2016. Edith lived in Jefferson for most of her life. She was the salutatorian of her eighth grade year at the two-room Jefferson Village School. From 1952 – 1960 she was a clerical worker at Sylvania Electric, in Wldoboro. After 17 years of raising her two children Edith returned to work as a clerk typist for the state of Maine, Department of Human Services, from May 1977 to November 1992. Edith received a recognition award for 15 years of distinguished service. She also volunteered at the Muskie Center, in Waterville, as well as Senior Spectrum, in Damariscotta.  She also contributed to the Bunker Hill Ladies Aid, Veteran Association, and American Heart Association. She was a long-standing member of the Orff's Corner Community Church, in Waldoboro.
She is survived by her ex-husband Norman H. Bragg, daughter Cynthia Bragg, and son Jeffrey Braff, all of Jefferson, and a brother Robert Pierpont, of Whitefield.
http://townline.org/wp-content/uploads/2016/06/TownLineBanner.jpg
0
0
Website Editor
http://townline.org/wp-content/uploads/2016/06/TownLineBanner.jpg
Website Editor
2016-10-06 14:46:16
2016-10-06 14:48:21
Obituaries, Week of October 6, 2016