LEROY W. AUSTIN
CHINA – Leroy "Lee" Winslow Austin, 75, passed away on Monday, November 28, 2016. He believed in the power of individuals to affect change in the community through the active presence of God in all things. Selectman, community activist, father, grandfather and teacher, Lee will be remembered for his humanity, faith, and his love and passion for improving the lives of others. Lee truly lived a life consistent with the ideals he believed.
Born in 1941, during the turbulent years of World War II, Lee made an early decision to embrace the Quaker values of peace, love and the importance of truth.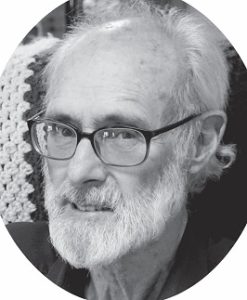 Though raised in the small town of South China, Lee would travel the breadth of the United States before returning to raise his family in the town of his birth. He attended Barrington College, in Rhode Island, where he graduated with a bachelor of arts degree in music and music education in 1965. After college, Lee moved to California where he continued to pursue his love of music, singing in the well-known Roger Wagner Chorale. Here he also met his partner for life, Ann Miller, and the couple married just six months later in the summer of 1967.
Lee returned with his family to the China area in 1979 where he owned and operated Willow Beach Camps on China Lake for more than a decade. During this time he was also elected to the China Board of Selectmen, and served on the board of directors of The Town Line newspaper and the Chamber of Commerce, and even made a State Senate run in 1986.
In the early '90s, Lee turned his efforts to community empowerment. He and Ann opened the China Community Food Pantry in 1992, which they have continued to manage for more than 25 years.
Lee was predeceased by his parents, long-time China residents Ralph and Myrtle Austin.
He is survived by his wife Ann Austin; sister Aurie Spender and spouse Robert; daughters Aurie Maxwell and spouse Ronald, Rebekah Thatcher and husband Christopher, sons Eric, Jonathan and spouse Crystal, and seven grandchildren.
Memorial donations may be made to The China Community Food Pantry, PO Box 6012, China Village, ME 04926.
ROLLANDE G. BILODEAU
WINSLOW––Rollande G. Bilodeau, 91, of Winslow passed away on Thursday, December 1, 2016. She was born January 31, 1925, the daughter of Athanase and Rose-Anna Gilbert, in St. Alfred, Quebec, Canada.
She married Gerard Bilodeau in July 1946. Together they formed a loving family with four children, Patrick, Yvan, Marlene and Gilbert. She and her husband worked tirelessly for many years building a successful auto repair and sales business in Winslow. Anyone who met her instantly knew she was a special person who gave of herself always.
She was predeceased by her husband Gerard who died in 1981, her brothers Ronald, Laureat, Jean-Paul, Camille and Patrice and her sister Jeannine.
Rollande is survived by her four children, Patrick and wife Cathy, Yvan, Marlene and husband Al, Bert and his partner Morgan; grandson Jeremy, granddaughter Jennifer and husband David; great-grandson Jacob and great-granddaughter Claire; sisters Eveline and Annette; as well as many nieces and nephews.
Please visit www.veilleuxfuneralhome.com to share condolences, memories and tributes with her family.
DEBORAH A. JONES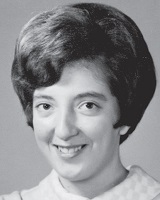 SMITHFIELD – Deborah A. Jones, 66, passed away Saturday, December 3, 2016, at her home in Smithfield. She was born April 12, 1950, in Waterville, the daughter of Richard and Emilienne (Mathieu) Ouellette.
She was educated in the schools of Waterville and graduated from Waterville High School in 1968. On January 10, 1970, she married Gary Jones, at Sacred Heart Church, in Waterville. She was employed for many years as a telephone operator at New England Telephone, then later at Central Maine Morning Sentinel until her retirement.
Debbie was a member of the Forest J. Pare VFW Post #1285 Ladies Auxiliary for 18 years, in Waterville, and American Legion Auxiliary in Oakland for 27 years. She enjoyed reading, crossword puzzles, and cooking. She cherished time spent with her family and her dog Bandit, and taking care of her family until her illness.
Debbie is survived by her husband of 46 years, Gary Jones, of Smithfield; son, Michael Jones and wife Melissa, of Smithfield; grandson, Dean Jones and girlfriend Ashley Miller, of Skowhegan; two brothers, Thomas Ouellette and partner Donnette White, of Smithfield, Stephen Ouellette and wife Gwen, of Oakland; two nieces, Emily and Lauren Ouellette, both of Oakland.
She was predeceased by her parents, Emilienne and Richard Ouellette.
Memorial donations may be made to the Humane Society Waterville Area, 100 Webb Road, Waterville, ME 04901.
Arrangements under the direction and care of Dan & Scott's Cremation & Funeral Service, 445 Waterville Road, Skowhegan, ME 04976.
MICHAEL P. FLEWELLING
FAIRFIELD – Michael Peter Flewelling, 56, of Fairfield, passed away Sunday, December 4, 2016, at Maine Medical Center, in Portland. He was born Dec­ember 10, 1959, in Waterville, the son of Peter H. Flewelling and Germaine (Roy) Wallace.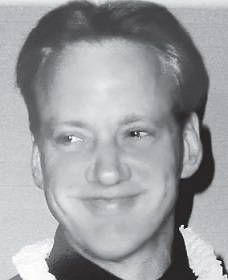 He graduated from Winslow High School and attended classes at the University of Maine and Kennebec Valley Community College. Michael worked at Thayer Hospital for many years as a housekeeper, phlebotomist, orderly and switchboard operator. Since then he has worked as an inside and outside sales representative for commercial pump companies. Most currently, he was a successful and dedicated sales representative for F.W.Webb for the past nine years.
He was a loving, supportive, and dedicated father, son, brother, uncle and friend. He always had a lending ear, comforting words or humorous sarcasm for any situation. He enjoyed spending time with his family, friends and girlfriend Kathy. He also enjoyed riding his Harley and exercising his Second Amendment right to the United States Constitution. Most importantly, though, he enjoyed giving to, and helping others.
Michael is survived by his three children Jessica, Tiffany and Travis Flewelling; mother, Germaine Wallace and husband Donald; brother, David Flewelling and wife Michelle; stepbrothers, Nicolaus and Lance Wallace; niece, Katherine Flewelling; nephew, Nathan Flewelling; girlfriend Kathy Warren; Laurie Costigan, mother of his children and life-long friend; many relatives and many, many friends. Michael is predeceased by his father Peter Flewelling and his sister Karen Wallace.
A celebration of life will be held Monday, December 19, 2016, from 4 – 8 p.m., at the Fairfield Community Center, 61 Water Street, Fairfield
Memorial donations may be made to Maine Medical Center for Pulmonary Embolism Research. For checks and cash, please make a note in memory of Michael Peter Flewelling. Donations may be sent to: Philanthropy Department, Maine Medical Center, 22 Bramhall Street, Portland, ME 04102.
Arrangements under the direction and care of Dan & Scott's Cremation & Funeral Service, 445 Waterville Road, Skowhegan, ME 04976.
SUMNER T. CARLSON
CHINA––Sumner Tuell Carson, 89, passed away at his son's home on Tuesday, November 22, 2016. He was born December 24, 1917, the first child of Mildred and Gotthard Carlson.
He grew up in Milton, Massachusetts, but spent his younger summers with his parents, brother, and sister at their cottage in Fieldston on the South Shore. When he was older, he spent his summers at his uncle's farm in Sumner, where he helped with chores and caring for the animals. He attended Milton High School, followed by a year at Norfolk County Agricultural School, in Walpole, Massachusetts, where he graduated in 1937. He went on to Massachusetts State College in Amherst to take a two-year course in animal husbandry.
In 1939, he and a college friend set out on a cross-country trip to California in a 1930 Model A Ford purchased for $50.
As money got low, they worked for $2 a day and dinner at a dairy farm in Vermont, and threshing oats in Iowa. On the trip, they visited world's fairs in San Francisco and New York, the geyser in Yellowstone National Park, and the Badlands National Park. They saved money by sleeping in the car or with friends, and bought 10 gallons of gas for $1 in Buffalo, New York.
Sumner joined the army in 1942, and was stationed stateside for four years. He was nicknamed "Meatloaf" because that's what he cooked whenever it was his turn in the kitchen. He was frugal, saving his pay and purchasing bonds. His service friends used to borrow money from him until payday.
In 1946, he used the money he had saved to purchase Garrison Island, in Friendship, with his parents and brother.
Sumner met Mary Simmons when he purchased the island from her cousin, and they were married in August 1947.
Except for the first year of their married life, they lived year-round on the island until their children were in high school, and then every summer after. He helped build the outbuildings on the island, and a day sailboat with his father and brother. He was a small poultry farmer for a few years, worked as a carpenter, and retired from a lobster dealership in Friendship in 1979.
He busied himself for the next three years by building a new cottage on the island, mowing, planting and maintaining his extensive vegetable gardner, and delivering his rutabagas in the fall to local friends. Maine humorist, John Gould, wrote a newspaper article about Sumner's legendary turnips, describing how John had instructed the cook at the assisted living home where he then resided, to cook one up for all the people there.
During the last couple of years, Sumner became the advisor for the garden and would ride on the golf cart to inspect it and take note of the produce and any weed growth.
He also had a great passion for baseball and watched every Red Sox game, hoping they would lose (he had been a Boston Braves fan). He read the Boston Herald daily, was a lifelong train enthusiast, and enjoyed his nightly cribbage games with his son.
Sumner lived a long and healthy life. He left behind a legacy of hard work. His favorite saying, "Use it up; wear it out; make it do; or do without," was instilled in three generations.
He was predeceased by his wife, Mary of 58 years; brother, Gilbert; sister, Ann; and two great-grandchildren, Tyler Carlson and Rosalie Bearce.
He will be greatly missed by his surviving daughter, Virginia Bearce and husband, Stephen, of Gray; son, Glenn Carlson and wife Emily, of China; six grandchildren; ten great-grandchildren; and many nieces and nephews.
GLENN R. TURNER

CHINA––Glenn R. Turner, 62, of China, former reporter and editor at the Morning Sentinel who spearheaded the newspaper's transition to digital layout in the late 1980s, died Sunday, December 4, 2016, following a hard-fought battle with lung cancer, at MaineGeneral Medical Center, in Augusta. Glenn was born March 4, 1949, in Waterville, the son of Richard M. Turner and Beverly J. (Tapley) Turner.
He graduated from Waterville Senior High School in 1967 and from the University of Maine, Orono, where he received a bachelor of arts degree in psychology, in 1971. He met his future wife, Kathaleen Ladd, while they both were working at the Holiday Inn in Waterville. They married on February 24, 1973, and had two daughters.
Glenn started working at the Central Maine Morning Sentinel as a proofreader on March 25, 1973. He was quickly promoted to reporter, where he showed an innate ability to capture the essence of whatever he was covering. At weekly staff meetings, Glenn's organizational skills became evident and he soon was known for his pie charts and graphs. Then-city editor Kenneth J. Morton was heard on more than one occasion to refer to Glenn as a "born newspaperman."
He was promoted from reporter to various positions at the newspaper, including state editor, city editor, managing editor for operations, news projects manager and web and special projects editor. The multiple roles required integration of journalism, editing, technical, Web, budgetary and staff management skills and encompassed two production sites in Waterville and at the newspaper's sister paper, The Kennebec Journal in Augusta.
Glenn was president of the Maine Press Association from 1993 to 1994 and treasurer and a member of the board of directors from 1994 to 2000. He served on the board of directors of United Way of Mid-Maine from 2000 to 2003. He retired from the newspaper in 2010 at 62, but continued to manage online weekly newspapers and worked for the Mid-
Maine Chamber of Commerce, in Waterville.
Glenn devotedly cared for his wife, Kathaleen, as she battled multiple sclerosis, until her death in 2011.
At the time of his death, he was living with his longtime, loving partner, Susan A. Strasburg, in China.
In addition to Strasburg, he is survived by her son, Zachary T. Walter and his wife, April Snow, and their son, Brogan J. Walter; daughter, Kristin L. Cronkite and husband, Jerod, their daughter, Maddison, and son, Jeremy and his wife Mckenzie and their son, Griffin; daughter, Melanie L. Sweet and husband, Chris, their son Isaac, their daughters Alexia Sweet and Baylie Dalton; a brother, Timothy S. Turner and wife Cathy; nephews, Timothy Turner and wife Audra and their children Cayden and Autum, Robert Turner and wife Hillary and their children Addison and Rosalyin, Brooks Ladd and his wife Rebecca and their children Mathew and Nathan, Spencer Ladd and wife Li and their children Roland and Mackenzie; Arthur Ladd and his wife Shelby.
Glenn also was predeceased by his mother, Beverly J. Turner, father, Richard M. Turner; and wife, Kathaleen L. Turner.
Memorial donations may be made to the Humane Society Waterville Area, 100 Webb Road, Waterville ME 04901.
OTHERS DEPARTED
MATHEW GUILFOYLE, 37, of Monmouth, passed away unexpectedly at home on Thursday, November 24, 2016, following a medical emergency. Locally, he is survived by his father, Mark D. Guilfoyle, and a brother, Mark D. Guilfoyle, both of Windsor.
DIANNA M. PARKER LABRIE, 92, of Madison, passed away on Friday, November 25, 2016, at Oak Grove Nursing Care, in Waterville. Locally, she is survived by a daughter, Emily Parker Poulin and husband Richard, of Fairfield Center, and grandson Josh Parker, of Windsor.
HAROLD C. ABBOTT SR., 85, of South Bristol, passed away on Friday, November 25, 2016, at the Sussman House, in Rockport. Locally, he is survived by a grandson, Harold D. Abbott III, of Jefferson.
ELEANOR J. BURTCHELL, 90, of Wilton, passed away on Saturday, November 26, 2016, in Wilton. Locally, she is survived by daughters, Judy Gallant and Sherry Young, both of Vassalboro.
ROSALIE M. PLOURDE, 85, of West Gardiner, passed away on Sunday, November 27, 2016, at the Augusta Center for Health and Rehabilitation. Locally, she is survived by a son, Joseph Plourde and his partner Tiffany Glidden, of China.
ETHEL F. BARTLETT, 89, formerly of Washington, passed away on Sunday, November 27, 2016, at Jefferson Green, in Jefferson. Locally, she is survived by a granddaughter, Stacey Bond and husband Aaron, of Whitefield, and great-grandchildren Augustus, Griffin and Keegan Bond, all of Whitefield, and Monica Pallotta, of Somerville.
TIMMY L. McARTHUR, 53, of Chelsea, passed away unexpectedly on Tuesday, November 29, 2016, at MaineGeneral Medical Center Emergency Room, in Augusta. Locally, he is survived by a nephew, Eugene R. McArthur III, of North Whitefield.
ANN S. POND, 92, of Winthrop, passed away on Tuesday, November 29, 2016. Locally, she is survived by daughters Sally Gould Vlodek and husband Kenneth, of Vassalboro, and Kathryn Higgins and husband Scott, of Windsor.
REGINA P. ARBOUR, 63, of Augusta, passed away on Saturday, December 3, 2016, at MaineGeneral Rehabilitation & Long Term Care at Glenridge. Locally, she is survived by sisters Virginia Davis, of Augusta, and Mary Vannah, of Vassalboro, and brothers Larrie Minoty, of Vassalboro, Richard Minoty, of Belgrade, and Robert Minoty and Kenneth Minoty, both of Whitefield.
http://townline.org/wp-content/uploads/2019/07/Town-Line-Website-banner-v3-1030x206.jpg
0
0
Website Editor
http://townline.org/wp-content/uploads/2019/07/Town-Line-Website-banner-v3-1030x206.jpg
Website Editor
2016-12-14 17:38:15
2016-12-14 19:47:10
Obituaries, Week of December 15, 2016