MICHAEL STANLEY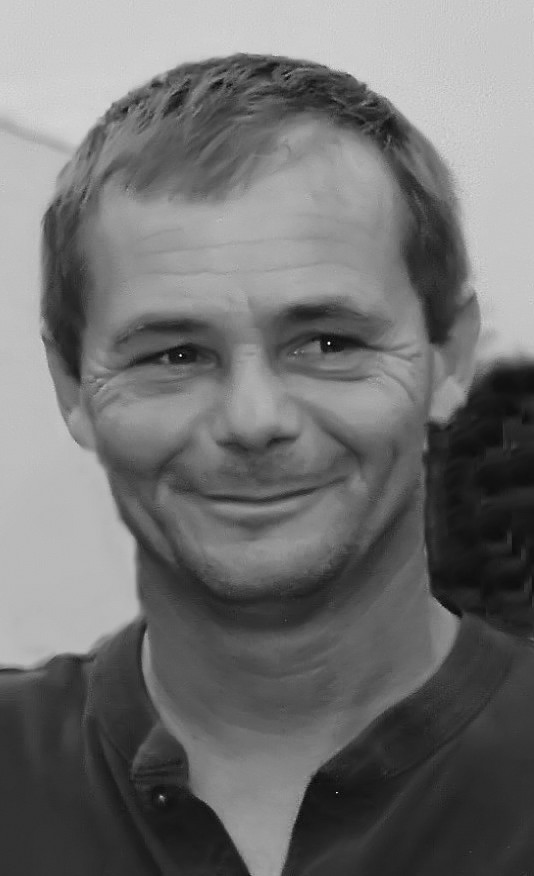 FAIRFIELD – Michael Stanley Sr., 49, passed away Friday, March 22, 2019, at MaineGeneral Medical Center, Thayer campus, in Waterville. He was born September 4, 1969, in Waterville.
He graduated from Lawrence High School, in Fairfield, in 1988. On June 13, 1992, he married Melissa Larsen, in Fairfield. He worked for Stanley's Septic & Construction and owned and operated Mike Stanley's sealcoating. He enjoyed spending time with family and working on his trucks.
Mike is survived by his wife of 26 years, Melissa M. (Larsen) Stanley; two daughters, Samantha M. Stanley, Shelby R. Stanley; son, Michael Stanley, Jr.; mother, Ruth Stanley; three brothers, Jack Stanley Jr. and wife Tina, Daniel Stanley Sr., Levi Stanley Sr. and wife Monique; sister, Elizabeth R. Hersey and husband John; 10 nephews, Jack Stanley and wife Sekora, Matthew Stanley, Joshua Stanley, Daniel Stanley Jr. and wife Paige, Levi Stanley, Jr., Carson Hersey, Tyler Hersey, Joshua Larsen, Jacob Larsen, Caleb Larsen; six nieces, Sarah Stanley, Jacqueline Stanley, Jennifer Wehry and husband Zack, Haley Hersey, Emily Hersey, Katelynn Larsen; two great- nephews, Jeremiah and Daniel; father-in-law, Arthur Larsen; mother-in-law, Joan Larsen; brother-in-law, Arthur B. Larsen and wife Sheri; Uncle Roland and Aunt Minnie Voisine; Aunt Elizabeth McDonnell; Uncle Albert and Juanita Smith; numerous cousins; dear friends, Paul St. Amand and family, Brian Scott and family, Bruce Scott and family. He was predeceased by many loved family members.
In lieu of flowers, gifts may be made to Dana-Farber Cancer Institute in memory of Michael to support cancer research and patient care at: Dana-Farber Cancer Institute, P.O. Box 849168, Boston, MA 02284
or via www.dana-farber.org/gift.
Arrangements under the direction and care of Dan & Scott's Cremation & Funeral Service, 445 Waterville Road, Skowhegan, ME 04976.
MARILYN G. THERIAULT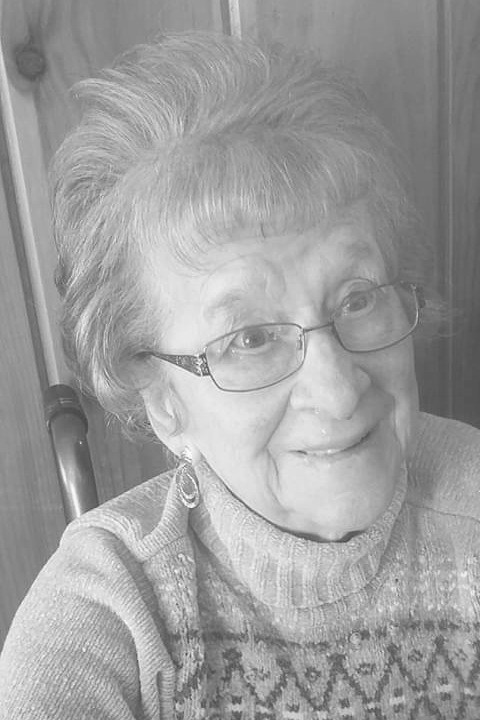 WINSLOW – Marilyn G. (Paquet) Theriault, 83, passed away Monday, March 25, 2019, at her daughter's home, in Winslow. She was born February 22, 1936, in Winslow, the daughter of Emile and Florence (Massé) Paquet.
She was educated and graduated in the schools of Winslow. In August of 1956, she married Joseph A. Theriault, at St. John the Baptist Church, in Winslow. She was employed for many years as a waitress at the Silent Woman and Bonanza Restaurant, at Mamouth Mart and retired from Keyes Fibre (now Huhtamaki), all in Waterville.
Hobbies/interests include spelling bee champion, candle pin state champion bowler, Bingo Aficionado (enthusiast), loved couples dancing, camping and playing cards. Especially enjoyed spending time with her family and her grandkids. She will always be remembered for her quick wit and great sense of humor.
Marilyn is survived by four sons, Tim Theriault and wife Carmen, of Winslow, Ken Theriault and wife Lise, of Winslow, Tony Theriault and Karen, of Waterville, Joey Theriault and wife Michelle, of Winslow; two daughters, Fran Hudson and husband Mark, of Winslow, Sue Rodrigue and husband David,of Winslow; sister-in-law, Theresa (Theriault) Dutil and Husband Norman of Oakland; six granddaughters, Casey Ramsdell and husband Rusty, of Winslow, Lisa Meng, of Virginia, Julie Theriault, Elise Theriault and husband Mark Pelletier, Jayde Couturier and husband Garret, and Emilee Theriault, all of Winslow; seven grandsons, Jamie Theriault and spouse Johnathan Schulte, of Gorham, Chris Moser, and Cory Moser and wife Alex, all of Sidney, Travis Veilleux, of Unity, Seth Theriault, of Winslow, Nate Theriault and Ben Theriault, both of Connecticut; 12 great-grandchildren; sister Olivette Letourneau, of Winslow; five brothers, Leonel Paquet, Maurice Paquette and wife Claudette, Clarence Paquet and wife Yvette, Lawrence Jean Paquet and wife Mary Jane, of Winslow, Dave Paquet and wife Mary Ann, all of Winslow; several nieces, nephews, and cousins.
She was predeceased by her husband Joseph A. Theriault; parents, Emile and Florence Paquet; and siblings Dorianne Poulin, Marcel Paquet, Marriette Leavitt, Justine Dolham, Camile Paquet, Frances "Chic" Madore and sister-in- law Shirley Paquet.
In lieu of flowers, friends wishing may make donations in Marilyn's memory to Alzheimer's Association Maine, 383 US Route 1, Suite 2C, Scarborough, ME 04074.
Arrangements under the direction and care of Dan & Scott's Cremation & Funeral Service, 445 Waterville Road, Skowhegan, ME 04976.
LAWRENCE R. ROBINSON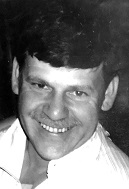 FAIRFIELD – Lawrence R. Robinson, 52, passed away on Tuesday, March 26, 2019, at home. Lawrence was a warrior that battled stage 4 pancreatic cancer for two years. He was born in Waterville, August 14, 1966, son of late Linda Robinson and Prescott Robinson, of Fairfield Center.
Lawrence attended Lawrence High School, in Fairfield. He was a very hard worker starting at a young age on farms. He worked for Maurice Bard Auto Body, C&J Trans­port, Valley Distributers and Town of Fairfield before building his own business, a heavy duty diesel truck garage, Robinson Repair. Lawrence had a unique set of skills that not many acquire. He was an incredibly knowledgeable superhuman that would help anyone. Lawrence loved working in his garage, antiquing, boating, hunting, fishing, jeeping, 4-wheeling, camping, snowmobiling, shooting guns, grilling, tractors and most of all spending time with his grandchildren, wife, family and friends.
Lawrence is survived by his best friend Rhonda, married on September 25, 1992, his daughter, Brandy; "son" in law Cameron; his granddaughter, Layla; grandson, Logan; Scott and Jenny Dostie, Nolly Dostie; Uncle Dale Adam ; two sisters, Robin and Donna; two brothers, Prescott and Robert.
He was predeceased by his mother Linda, his mother-in-law Laura Bennett, father-in-law Frank Bennett.
A celebration of life will be held on Sunday, April 7, 2019, from 1-6 p.m., at the VFW, in Fairfield.
In lieu of flowers, donations be made to Pancreatic Cancer Research at Pancan.org or MaineGeneral Homecare & Hospice care at give.mainegeneral.org.
Arrangements under the direction and care of Dan & Scott's Cremation & Funeral Service, 445 Waterville Road, Skowhegan, ME 04976.
STEPHEN L. HASKELL
PALERMO­­ – Stephen L. Haskell, 85, of Palermo, passed away on Friday, March 22, 2019,at Oak Grove Center, in Waterville. He was born in Palermo on April 3, 1933, the son of the late Wellman and Lucy (Fuller) Haskell.
Stephen attended Palermo schools and Erskine Academy, in South China.
He was a woodcutter, farmer, and an avid draft horse puller. He participated in professional draft horse pulling competitions in New England and Canada for 50 years, winning many blue ribbons and trophies. He enjoyed spending time with his nine grandchildren, 16 great-grandchildren, and one great-great-grandson. In recent years he also enjoyed spending winters in Florida.
He was predeceased by his parents, Wellman and Lucy Haskell; his spouse, Donna Jones Haskell; his siblings, Clayton Haskell, Jack Haskell, Joe Haskell, Bill Haskell, Pearl Hamilton, and Peggy Jones.
Stephen is survived by his companion, Donna Doolan; his children, Susan Cote and her husband, Paul, of Waterville, Steve Haskell and his wife, Mary, of Palermo, and Shirley Irish, of Winslow; and his sister, Rosalie Rood, of Albion.
A graveside service will be held on Sunday, May 5 at 1 p.m. at Greeley Corner Cemetery, in Palermo. Family and friends are invited to gather following the service at Steve and Mary's at 515 Jones Rd., Palermo.
An online guestbook may be signed, and memories shared at www.familyfirstfuneralhomes.com.
Arrangements are by Lawry Brothers Funeral & Cremation Care, 107 Main St., Fairfield.
LILLIAN M. WEBBER
WINSLOW – Lillian M. Webber, 93, of Winslow, passed away on Saturday, March 23, 2019, at MaineGeneral Medical Center, in Augusta. Lillian was born on April 17, 1925, in Waterville, the daughter of Mary (Battit) and Elias George.
She attended local schools and graduated from Waterville High School.
Lillian enjoyed knitting, crocheting, spending time with her family, and was a member of Maine Rebekahs for several years. Living on the family farm, Lillian found joy in bailing hay with her husband, Merton, and had a way it fun for everyone involved.She loved her time spent at Owl's Head, watching her grandchildren play or just simply holding Merton['s hand while they sat on the porch watching the boats float by. She also adored her leisurely car rides to Cadillac Mountain, New Hampshire, or Small Falls with a picnic lunch packed.
Lillian will be remembered for her intelligence, kindness, strong will, her readiness to forgive, and her delicious cooking-especially Syrian food. She always made sure there was room at the dinner table.
Lillian was predeceased by her husband, Merton, in 2014; her twin brother, Elias, and her brothers, Richard, Charles and Adrian.
Lillian is survived by her son, Ron Webber and wife, Audré; daughter, Deirtra Wing and husband, James, daughter, Darlene Morissette; grandchildren, Michael Webber and partner, Jayda, Joey Morissette, Robert Morissette, Jasmine Webber and partner, Michael; great-granddaughters, Sierra and Jorga; brother, Joe George and wife, Lauretta, of Connecticut; as well as many nieces and nephews.
Please visit www.veilleuxfuneralhome.com to view a video collage of Lillian's life and to share condolences, memories, and tributes with her family.
For those who wish, donations may be made in Lillian's memory to: MaineGeneral Hospice, Hathaway Creative Center, Suite 307, Waterville ME 04901.
OTHERS DEPARTED
GERALDINE H. QUIRION, 85, of Waterville, passed away on Tuesday, March 12, 2019, at Northern Light Continuing Care – Lakewood, in Waterville. Locally, she is survived by her children, Jerome Quirion, of Waterville, Patrick Quirion, of Benton and Carl Quirion and wife Janet, of Winslow.
SALLY L. SMITH, 89, of Augusta, passed away on Sunday, March 24, 2019, at the Maine Veterans Home, in Augusta, two days before her 90th birthday. Locally, she is survived by sons Fred Farrington and wife Gloria, of Sidney, and Emery Smith and wife Cindy, of Whitefield, and a daughter, Dianne Heino and husband, Michial, of Belgrade Lakes.
BARBARA W. MORSE, 84, of Waterville, passed away on Tuesday, March 26, 2019, at Oak Grove Center, in Waterville. Locally, she is survived a daughter, Beverly Busque and her husband André, of Fairfield.
WILLIAM W. NUTTING, 80, of Augusta, passed away on Thursday, March 28, 2019, at MaineGeneral Medidcal Center, following a brief illness. Locally, he is survived by a daughter Lisa Lapointe, of Vassalboro.
Responsible journalism is hard work!
It is also expensive!
If you enjoy reading The Town Line and the good news we bring you each week, would you consider a donation to help us continue the work we're doing?
The Town Line is a 501(c)(3) nonprofit private foundation, and all donations are tax deductible under the Internal Revenue Service code.
To help, please visit our online
donation page
or mail a check payable to
The Town Line, PO Box 89, South China, ME 04358
. Your contribution is appreciated!
http://townline.org/wp-content/uploads/2019/07/Town-Line-Website-banner-v3-1030x206.jpg
0
0
Website Editor
http://townline.org/wp-content/uploads/2019/07/Town-Line-Website-banner-v3-1030x206.jpg
Website Editor
2019-04-10 14:54:16
2019-04-10 14:54:16
Obituaries for Thursday, April 11, 2019