BONNIE L. OAKES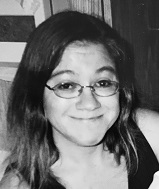 CLINTON – Bonnie Lynn Oakes, 51, of Clinton, passed away on Friday, January 25, 2019, following a courageous three-year battle with cancer. Bonnie was born in Waterville on April 10, 1967, to Raymond Oakes and Lorraine Quimby.
She was never married but had two children with her first love and high-school sweetheart, Timothy Lizzotte. She spent most of her early adult years being a mother and homemaker. Through the years, she was employed in various industries, including hospitality, foodservice, and agriculture.
Bonnie's daughters, son-in-law, and grandchildren have been blessed to have spent so much time with her these past few years. The memories made during this time will last forever. She amazed everyone with how she handled her incredible health challenges, chronic pain, and disability. She faced it all with dignity, grace, zero complaining, and an incredible sense of humor despite it all.
Bonnie leaves behind her daughter and son-in-law, Karen and Chris Harrington; her grandchildren, Adalia, Anaya, Avaya, and Honor Harrington; her daughter, Sarah Stottlemyer; her grandson, Odin Stottlemyer; her siblings Brenda Oakes, Bill Oakes, Dana Oakes, and Carol Temple; aunts, uncles, cousins, nieces and nephews.
Bonnie was predeceased by her parents.
For those who desire, donations in Bonnie's memory may be made to Hospice Volunteers of Waterville Area, 304 Main Street, Waterville, ME 04901.
Arrangements under the direction and care of Dan & Scott's Cremation & Funeral Service, 445 Waterville Road, Skowhegan, ME 04976.
CHARLES M. CLARKE
OAKLAND – Charles M. Clarke, 64, of Oakland, passed away peacefully following a battle with many medical complications, on January 25, 2019, in Cape Coral, Florida. Charlie was born in Waterville, to Maurice and Jean Clarke on January 30, 1954. He graduated from Waterville High School in 1972. He married the former Ellen Jurdak on January 28, 2014, in Naples, Italy.
Charlie began as a cook in 1972 at local restaurants in Waterville before starting at Kennebec Supply Co., in 1974. Charlie continued with Kennebec Supply Co., turned F. W. Webb, for the following 42 years as an account manager until he retired in 2016. He was known for starting the 110 Yacht Club, in Boothbay Harbor. He was also part of the Boothbay Harbor Country Club.
Golfing and boating were his absolute favorite and enriched his life year round. When he was not doing one of the above, he was planning for the next trip including his most recent trips to Florida in the winter. Charlie also enjoyed his love of sports which included playing hockey, coaching hockey and watching the Patriot's during football season.
Charlie was preceded in death by his father, Maurice Clarke, who passed in 1994, and his mother, Jean Rhodes Clarke, who passed in 1979.
Charlie is survived by his wife, Ellen Clarke, of Oakland; daughter Nicole Clarke and fiancé, Michael Foley, of Phoenix, Arizona; son, Nick Jurdak and wife, Lynn Jurdak, of Oakland; cousin, Sue Modereger and John Modereger; "brother from another mother," Mike Carey and his wife, Patti Carey.
Family and friends are invited to attend a celebration of life that will be held from 1-5 p.m. on February 10, 2019, at the Waterville Elks Lodge, 76 Industrial St., Waterville.
Arrangements are under the direction and care of Gallant Funeral Home, 10 Elm St., Waterville.
An online guestbook may be signed and condolences and memories shared at www.gallantfh.com.
In lieu of flowers, please donate to: The Boothbay Region Ambulance Fundraiser, P.O. Box 280, Boothbay ME 04537, or your local youth scholarship funds.
ARTHUR E. GENEST
OAKLAND – Arthur E. Genest, 90, of Oakland, passed away on Sunday, January 27, 2019, at Maine Medical Center, in Portland. He was born in Waterville on July 5, 1928, one of 12 children of Albertine (Bourque) and Albert Genest.
He was a graduate of Waterville High School, class of 1946. In May of 1947 he began a 40-plus-year career with Maine Central Railroad, retiring in March 1986.
In 1951 he married Yolande Rachel Cloutier and together they would have five children. Over the years, Art was a member of the Maine Wood Carver's Association; National Association of Veteran and Retired Railroad Employees (NAVRRE); United Transportation Union; Waterville City Council from 1970-1974; Representative to Maine State Legislature from 1971-1975 and was a sponsor of legislation to create the Maine State Lottery. After retirement Art and Yolande enjoyed many years in Holiday, Florida.
Art is survived by his three sons: Larry and his wife, Donna, of Benton, James and his wife, Linda, of Waterville, David, of Winslow; his two daughters, Jeannie, of Oakland, Susan Mowles and her husband, Gary, of Salisbury, Massachusetts; seven grandchildren: Holly Towle, Emily Genest, Christopher Genest, Stacey Genest, Jared Genest, Lauren Mowles, Allison Mowles; as well as one great-granddaughter, Jasmine Gogan; three sisters, Priscilla Drapeau, Barbara Hoffman, Marie Turner; as well as many nieces and nephews.
He was predeceased by sisters:Opal Cayford, Dorothy Allen, Gloria Hoffman,Anne Swears, Beulah Genest, Constance Genest; and brothers, Vincent, Raymond, Emile and Earl.
Burial will be in the spring in St. Francis Catholic Cemetery, 78 Grove St., Waterville, Maine.
In lieu of flowers, the family urges you to consider a donation to your local humane society.
RON CHAYER
SIDNEY – Ron Chayer, 79, formerly of Winslow, passed away on Sunday, January 27, 2019, at Togus VA Medical Center, Augusta. Ron was born in July 1939, in Waterville.
He was a graduate of Waterville High School, and served in the Army, stationed in South Korea and Fort Bragg, North Carolina. After his service, he attended Bryant College, in Boston, graduated from University of Maine with a bachelors degree in business, and Thomas College, in Waterville, with a masters degree in business. Ron worked for Keyes Fibre Company, in Waterville, as their director of information technology until his retirement in 1994, and continued utilizing his skills and love of computers by consulting for credit unions and schools, where he was affectionately called the nickname "Puter Man" by the students. He continued consulting up until shortly before his passing.
He met and married his wife, Claire Bruce, in 1967, and moved to Winslow, where they raised their two sons, Steven and David. They were married for more than 50 years. Ron enjoyed participating in the school's sport programs, particularly hockey, with their boys. Later in life, they loved to travel and spend time with their grandchildren, Hope, Stevie, Brayton and Nathaniel. Ron's favorite pastimes were many, as he never wished to sit still.
Along with his hours of landscaping and tinkering with home improvements, he enjoyed playing golf and cribbage with his friends, and spending quality time with his furry love, dog, Lacee.
He is survived by his family, sons and their spouses, Steve and Tricia Chayer, of Weeks Mills, and Dave and Olivia Chayer, of Portsmouth, New Hampshire; granddaughter, Hope Chhum, of Medford, Massachusetts, and Stevie Chayer, his "oldest grandson", Peter Chhum, and grandsons, Nathaniel and Brayton Chayer.
Ron was predeceased by his parents, Carroll and Ernestine and brother Harold Chayer.
In lieu of flowers, friends wishing may make donations in his memory to: V.A.V.S. Hospice Unit Voluntary Services 135, Department of Vet Affairs, 1 VA Center, Augusta ME 04330.
AUDREY G. CHILDS
LIBERTY – Audrey G. Childs, 93, passed away Monday, January 28, 2019, at Waldo County General Hospital, in Belfast. She was born January 12, 1926, in Albion, the daughter of Harlen and Glenna (Robinson) Childs.
She was educated in the schools of Palermo. On July 27, 1989, she married Kenneth Childs, in Liberty. She was employed at Lipman's Poultry, in Augusta, Penobscot Poultry, in Belfast, and spent 20 years employed at Maplewood, in Belfast. She was a member of the Palermo and Skowhegan churches and the American Legion Auxiliary. She enjoyed eating out, going to yard sales, collecting dolls and dancing.
Audrey is survived by two daughters, Barbara St. Clair and husband William, of Montville, Beverly Nickerson and husband Harley; four sons, Raymond Harriman and wife Vicki, of Nobleton, Florida, Richard Harriman and wife Cynthia, and Donald Harriman and wife Deborah, all of Liberty, and Warren Harriman and wife Donna, of Belfast; niece, Mary Thomson, of Newport; many grandchildren and great grandchildren.
A Celebration of Life will be held at a later date at the convenience of the family.
In lieu of flowers, friends wishing may make donations in Audrey's memory to Garry Owen House, PO Box 34, Liberty Maine 04949.
Arrangements under the direction and care of Dan & Scott's Cremation & Funeral Service, 445 Waterville Road, Skowhegan, ME 04976.
HOPE JOLICOEUR-CRAIG
VASSALBORO – Hope Marie Jolicoeur-Craig, 44, of Vassalboro, died unexpectedly at her place of work on Tuesday, January 29, 2019. She was born on August 31, 1974, in Skowhegan, the daughter of Theresa (Roy) and Paul Robinson.
She was educated in local schools.
Simply put, Hope enjoyed life itself, and she possessed a positive energy that showed itself in her big heart, being very social and she loved to dance. She had the gift of presence and she always had a smile on her face and was ready to help no matter the reason or circumstance. She was a great animal lover. Hope will be remembered for many fine qualities and she was very proud of her two sons, her granddaughter and her being a very good wife.
Hope is survived by husband Raymond Craig, of Vassalboro, her two sons, Anthony Jolicoeur and his daughter, Madison, of Winslow, Lance Jolicoeur, USMC, of Norfolk, Virgina; her mother, Theresa Robinson, of Waterville; her father, Paul Robinson, of Freeport; her brother, Joe Robinson, of Augusta; her stepdaughter, Heidi Craig, of Boothbay Harbor; her aunt, Yvette Roy; her cousin, Ann McCormick, of Waterville; as well as her sons' father, Donald Jolicoeur, of Winslow.
She was predeceased by her brother, Bruce Robinson.
A memorial service will be held at 2 p.m., Saturday, February 9, at Church of the Nazarene, 81 Main Street, Fairfield.
Please visit www.veilleuxfuneralhome.com to share condolences, memories and tributes with Hope's family.
RICHARD "DICK" LORD
OAKLAND – Richard "Dick" Lord, 62, passed away on Wednesday, January 30, 2019, following a heroic battle with cancer. Dick was born on June 12, 1956, to Thomas and Beverly (Violette) Lord.
Dick graduated from Lawrence High School, in Fairfield. After graduation, he attended the University of Maine in Orono for one year before enrolling at the New England Institute of Mortuary Arts and Sciences, where he graduated with a 4.0 GPA, and was a member of the National Honor Society.
After Dick graduated mortuary school, he worked at Wheeler Funeral Home for one year before purchasing the funeral home in 1981. Dick continued to serve the families in the Oakland community, and surrounding areas for over 35 years until his retirement. Throughout those 35 years, Dick was a part of the Oakland Lions Club, he was the treasurer of the Oakland Historical Society, a member of the National Funeral Directors Association, the Maine Funeral Directors Association, and he was a member of the Early Bird Coffee Club which included Norman, Nelson, Doug, Bruce, and Darrel.
Dick married his best friend, Jeannine Violette on June 25, 1976. They had one daughter together, Alexandria (Alex).
Dick had many passions which included, the love of sailing, traveling the world, summers at his camp on Messalonskee Lake, and Great Danes, but, Dick's biggest passion was his family. With all of his world travels and trips, Jeannine was right by his side. Dick was always supportive of all of Alex's endeavors. His grandson, Hunter, had a very special spot in his "Grand-Da's" heart.
Dick was predeceased by his mother Beverly Lord; and brothers, Jon and Darrell Timothy Lord.
He is survived by his wife of almost 43 years, Jeannine Lord, of Oakland; daughter Alexandria Lord and fiancé, Jeff, of Oakland; grandson, Hunter; father, Thomas Lord and wife, Louise; brother, William Lord and wife, Donna; sister, Deborah Thomas and husband, Robert, of Knox; sisters-in-law, Tonya Lord, of Burlington, Vermont, and Donna Lord, of Clinton; Dick's nieces and nephews.
There will be a gathering on Saturday, February 9, from 1-4 o.m. at O'Brien's Event Center, 375 Main Street, in Waterville. There will be a private burial in the spring.
Online condolences may be offered and memories shared at www.familyfirstfuneralhomes.com.
Arrangements are by Wheeler Funeral Home & Cremation Care, 26 Church St., Oakland.
In lieu of flowers, please make a donation in Dick's name to: The Waterville Area Humane Society, 100 Webb Rd., Waterville ME 04901. or Charley's Strays, Inc., P.O. Box 64, Limestone ME 04750.
GERALD A. HOLT
FAIRFIELD CENTER – Gerald Allan Holt, born February 9, 1931, in Fairfield Center, to Ralph and Evelyn Holt, who preceded him in death, passed away at Seal Rock, in Saco, following a long illness on Wednesday, January 30, 2019.
The Holts were well known in the Fairfield Center area where Holt's Superette was the general store there for several decades. Jerry was a long-time resident of Fairfield Center and the owner of Jerry's Furniture Store, until retirement. He was also a sheriff for Somerset County for many years.
Jerry graduated from Lawrence High School, in Fairfield, in June 1948, was in the U.S. Air Force and marred Theresa Gagnon in May 1952. Theresa preceded Jerry in death in 1999 after 47 years of marriage. Jerry and Theresa lived most of their lived most of their life in Fairfield Center and had a summer home on Snow Pond. When they retired, they spent several winters in Sarasota, Florida. Jerry spent the last part of his life at Seal Rock, in Saco, where they took very good care of him.
Jerry belonged to the Waterville Exchange Club, Waterville Elks Lodge, Victor Grange and several wood working groups. He enjoyed woodworking and carving as well as attending garage sales. He enjoyed his family, boating, skiing, cookouts at Snow Pond and traveling in their RV.
Jerry is survived by three daughters, Terry thompson and husband, Robert, of Hamden, Connecticut, Catherine Hold, of Saco, and Laurie Dumond and husband, Todd, of Gray; grandchildren, Chris Lounder, of Lima, Peru, Valerie Middleton and husband, Joey, of Elkridge, Maryland, Kristin Benzinger and husband, Robert Cleaveland Jr., of Yonkers, New York, Kaitlyn Weaver and husband, Craig, of Winterport, Robert Thompson, of Las Cruces, New Mexico, Bryanna Dumond, of Gray and Danielle Jennings, of Saco; and two great-grandchildren, Ava and Kobe Middleton, of Elkridge, Maryland; his sister, Patricia Holt Leary and husband, Lawrence, of Palm Coast, Florida; a brother, Richard Holt and wife, Diane, of Saco; a niece, Karyn Caldwell and her husband, Lew, of Richboro, Pennsylvania; nephews Eric Holt and wife, Marlena, of Farmington, New Hampshire, and Daniel Leary, of Palm Coast, Florida.
His grandson, Tommy Mousseau, predeceased him in October 2018.
Visitation will be held at Lawry Brothers Funeral Home, 107 Main Street, Fairfield, on Friday, March 22, from 4 to 6 p.m. and on Saturday, March 23, from 9:30 to 10"30 a.m. at the funeral home, followed by a luncheon at the Best Western, 375 Main Street, Waterville.
An online guestbook may be signed, and memories shared at www.familyifirstfuneralhomes.com.
Arrangements are by Lawry Brothers Funeral & Cremation Care, 107 Main St., Fairfield.
Donations may be made in memory of Jerry Holt to the Fairfield Center Victor Grange. Please send to: Wanda Shorty, 118 Oakland Street, Fairfield ME 04937, with checks payable to Victor Grange.
OTHERS DEPARTED
ALBERT E. ARMSTRONG, 78, of Jefferson, passed away on Tuesday, January 24, 2019, at Maine Medical Center, in Portland. Locally, he is survived by a son, Aaron Armstrong and wife Crystal, of Windsor.
EVELYN R. MacKELLAR, 93, of Brunswick, passed away on Thursday, January 24, 2019, at Horizons Living and Rehabilitation Center, in Brunswick. Locally, she is survived by a sister, Virginia Belanger, of Winslow.
Responsible journalism is hard work!
It is also expensive!
If you enjoy reading The Town Line and the good news we bring you each week, would you consider a donation to help us continue the work we're doing?
The Town Line is a 501(c)(3) nonprofit private foundation, and all donations are tax deductible under the Internal Revenue Service code.
To help, please visit our online
donation page
or mail a check payable to
The Town Line, PO Box 89, South China, ME 04358
. Your contribution is appreciated!
http://townline.org/wp-content/uploads/2019/07/Town-Line-Website-banner-v3-1030x206.jpg
0
0
Website Editor
http://townline.org/wp-content/uploads/2019/07/Town-Line-Website-banner-v3-1030x206.jpg
Website Editor
2019-02-06 13:26:04
2019-02-06 13:26:04
Obituaries for Thursday, February 7, 2019