NORMAN R. HIGGINS
AUGUSTA – Norman R. Higgins, 88, died Friday, November 17, 2017. He was born in Rochester, New Hamp­shire, on November 12, 1929, the son of Don and Alma (Gallant) Higgins.
Mr. Higgins was educated at Worcester Jr. College and Clark University, in Massachusetts. He served his country in the Air Force during the Korean Conflict, 1950 to 1953, and was honorably discharged.
His work history includes manager of product development for Eaton Paper Co., of Pittsfield, Massachusetts, and corporate manager of technical services for C. D. Burnes Co. (acquired by Hallmark Cards, Inc.). He opened his own company, Woonsocket Plexi-Fab, Inc., in Rhode Island, in the 1980s. He purchased a camp on Togus Pond, in Augusta, where he spent his weekends until he met Lea Davis. In 1987 they renovated the camp and moved to Augusta permanently. They married in 1991. Norm opened Maine Woods Furniture on Rte. 3, in Augusta, and manufactured unfinished pine furniture. He retired and sold the business in 2006. Norm kept a positive view on life, even throughout his history of health issues, enjoying annual visits from his family members and cherished time spent with dear friends.
He was predeceased by his daughter Lisa (Higgins) Martin.
He is survived by his wife, Lea, of Augusta; his children from a previous marriage, Keith Higgins and his wife Marion, of Virginia; Sharon Stafford, of California; Keir Beamon and her husband Patrick, of Texas; Mark Higgins and his wife Kim, of Texas; and his son-in-law Bob Martin, of Virginia; stepchildren Christopher Davis, of Rhode Island, Deborah Davis Harrold, of Rhode Island and Stephen Davis, of Virginia. Also, grandchildren Stephanie and Taylor Higgins; Ali and Nathan Stafford; and Oliver, Will and Jared Martin; and step-grandchildren Meghan Davis, Tyler Harrold, Jessica Harrold, Cory Harrold and his wife Katie, Caroline Davis and Jonathan Davis. He is also survived by his sister, Eleanor Higgins, of Ohio, and several nieces. A celebration of Norm's life will be held at a later date.
ERMAN KAELAMAKULI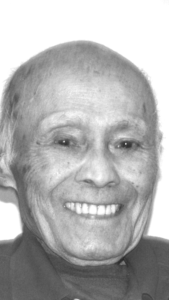 SOMERVILLE – Erman Kaelamakuli Fujinaga, 90, passed away at St. Mary's Hospital, in Lewiston, on Thursday, November 30, 2017.
Born in Haleiwa, Hawaii, on May 21, 1927, he was the son of Enichi and Makae Rosalina Kahelahela Fujinaga.
Upon graduating from Waialua High School he served in the US Army in World War II. He worked most of his life as a carpenter mason for the Carpenter's Union in Hawaii until he was 68. He then worked for the USDA at the Honolulu Airport until he was 80. At that time he moved to Somerville to live and experience the peace and quiet of nature and the woods where his wife was from. He enjoyed 52 years with his wife, Claudia.
Erman enjoyed running marathons, boxing, and excelled at all forms of sport. In retirement he found great joy in his garden. He acted as a father and mentor to many nieces and nephews who loved him dearly. He was a kind, humble man who is greatly respected by all who were fortunate to know him.
He is survived by his wife, Claudia Ruth Pignolet Fujinaga, of Somerville, and his son, David Fujinaga Allen and his wife Patricia, of Hawi, Hawaii, and his nieces who he raised as his own daughters, Annette Lau, Harolyn Tantog, and Lauretta Sewaki and many nieces and nephews.
A candlelight memorial service for Erman will be held on Thursday, December 7, at 4 p.m., South Somerville Baptist Church, 8 Hewett Road, in Somerville. Interment will be at Queen Lili'uokalani Church, in Haleiwa, Hawaii.
Memorial donations may be made to South Somerville Baptist Church, 8 Hewett Road, Somerville, ME 04348.
ANN E. BATHGATE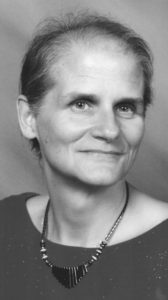 ALBION – Ann E. ( Bragdon ) Bathgate, 64, of Albion, died unexpectedly at her home on Friday, December 1, 2017. She was born July 7, 1953, in Waterville, the daughter of Robert and Lorraine (Jordan) Bragdon.
She obtained her GED at Winslow High, class of 1970. While raising a family, she attended University of Maine Augusta to earn an associate's degree in general science in 1986. She and her family moved to Florida in 1988 and she worked at MD How as a trucking dispatcher. After a few years she wanted to go further with her education so they moved to Alabama so she could attend University of South Alabama getting her bachelor's degree in 1997. After graduating, she then went to work as a paramedic for many years before going on to teach classes in the field of Emergency Medicine at several universities in both Alabama and Florida. Her last job was a flight paramedic, a job she loved and enjoyed.
Ann enjoyed camping, reading, chatting with online friends, traveling to different countries, raising her children and grandchildren. She was anxiously waiting for her first great-granddaughter, Payton Marie, to arrive.
She is survived by her husband of 47 years Stephen Bathgate, Sr., of Albion; sons, Stephen Jr. and wife Elizabeth, of Fairfield, Peter, of Windham; daughter, Andrea, of Albion; brother, Kenneth Bragdon, of Vassalboro; sisters, Janet Cross and husband Mike, of West Virginia, Deanna Works and husband Dwayne, of Oakland, Norma Allen and partner Ronnie Dudley, of Vassalboro; brothers-in- law, Peter Bathgate and wife Connie, of Waldoboro, David Bathgate, of Connecticut; grandchildren, Cameron Bathgate, Brandon Wheeler, Gabriel Bathgate, Elizabeth Bathgate, all of Albion, Juliana Bathgate, of Fairfield, Tyler Williams and Renee Cotton, of Alabama, Faith Ann Jones, of Augusta; many aunts, uncles, nieces, nephews and cousins.
Ann was predeceased by her parents, Robert and Lorraine (Jordan) Bragdon; daughter, Stephany Wheeler; sisters, Christine Bilodeau, Mary Martell; nieces, Jamie and Aria; father and mother-in-law, Peter and Elizabeth Bathgate; sister- in-law, Susan Bathgate; brother-in-law, William Bathgate.
Ann will be missed by all who knew her.
A graveside service will be held Saturday, December 9, 2017, at 11:30 a.m., at the Village Cemetery on the family plot, in Vassalboro, followed by a Celebration of Life at the Olde Mill Place on Oak Grove Road, Vassalboro.
Arrangements under the direction and care of Dan & Scott's Cremation & Funeral Service, 445 Waterville Road, Skowhegan, Maine 04976.
CONNIE J. HAMLIN
FAIRFIELD––Connie Jo Hamlin passed away on Tuesday, October 17, 2017, following a prolonged illness while being cared for at the Oak Grove Nursing Home, in Waterville. She was born on a Tuesday, October 3, 1951, in Waterville, to the late Clarendon and Natalie Pomeroy.
Connie attended Pittsfield area schools as a child, and graduated from Warsaw High School, class of 1970.
Connie married John C, Hamlin, also from Pittsfield, and together they had a son Jeremy. That marriage ended in divorce, however Connie stayed in her home town to raise her son. She enjoyed many years of employment in that area, primarily with the CM Almy Company and later with Edwards Company where she had many great life long friends.
When Jeremy graduated from high school and decided to join the Army, Connie decided to finally pursue her life long dream of living near the ocean. So she retired from Edwards Company and moved to the coast. First to Ellsworth for a short time, and then on to Bar Harbor where she spent more than 20 happy years on the island.
Connie decided to move closer to her son when her health issues became a concern. She moved to Fairfield, next door to her grandchildren to spend as much time as possible with them. While in Fairfield, Connie enjoyed a slower paced life; gardening, reading, visiting with friends and family. She also volunteered and took a job at the Belgrade Central School where she worked in the kitchen part time. She loved interacting with the little ones.
Connie is survived by her son Jeremy, his wife Stacy, their four children Kayla, Bryant, Hunter, and Harley; one special great-grandson Xayvier; her five siblings, Gale Russell, Brenda and her husband Wally Devoe, Linda Belmain, Larry and Gary Pomeroy; nieces Heidi Dorr, Christian Pomeroy, Tara Kallweit, Jessica and Karen Belmain, and Janessa Pomeroy; nephews Greg Merrithew, Eric and Robert Russell and Corey Devoe; and great- nephew, Caleb Young.
JUNE B. WOODWORTH
BENTON––June Bernice Barker Woodworth, 80, passed away at Lakewood Continuing Care Center on Tuesday, November 7, 2017, following a long illness. June was born in Waterville on June 6, 1937, the daughter of Thomas P. and Annie (Turner) Barker.
Harry Woodworth and June were married July 11, 1953, at her parents' home in Benton.
June was the youngest of 10 children. She attended Benton and Fairfield schools. June grew up and lived in Benton her entire life.
June worked many years at LaVerdiere's Warehouse, in Winslow, until she retired to take care of her grandchildren when her daughter went back to work, because she "didn't want anyone else taking care of them." She helped on the family farm, volunteered as a Cub Scout leader, made latch hook rugs, looked for treasures at garage sales, loved to be with her grandchildren and go camping. At Lakewood Continuing Care Center, she loved Elvis, beano and all her caregivers.
June was predeceased by her parents; her brothers, Linwood, Roland, Philip, Raymond, LaForest and Eldridge Barker; and her sisters, Mildred Wood, Arlene Cole, and Louise Cole.
June is survived by her husband; daughter June and her husband Leo Caron; son Roland Woodworth and his wife Joanne; her grandchildren, Paul Caron, Anna Caron, Jason Woodworth, and Joshua Woodworth and his wife Jane; her great-grandchildren, Eliot, Alice, Andrew, and Jaina Woodworth; brother-in-law Richard Cole Sr.; and many nieces and nephews.
A funeral service will be held Saturday, December 9, at 11 a.m. at Lawry Brothers Funeral Home, 107 Main St., Fairfield.
An online guestbook may be signed and memories shared at www.lawrybrothers.com.
JOSEPH M. ST. AMAND SR.
WINDSOR––Joseph M. St. Amand, Sr., 84, passed away unexpectedly on Wednesday, November 15, 2017, at the Maine Medical Center, in Portland. He was born in Limestone on April 26, 1933, the son of Leon and Eva (Cyr) St. Amand.
Although he only had an eighth grade education, he was the jack of all trades; he loved to read and he was very intelligent and well informed with what was happening around the world, in his country and in his own community.
As a young man, he worked with his father in the woods until he was 18, when he enlisted in the U.S. Navy, during the Korean War. After completing his training for Seaman, he was assigned Seaman Apprentice aboard the battleship USS Missouri BB-63, the Mighty Mo, until his honorable discharge. Upon his discharge he received the Korean Service, the United Nations Service and the China Service medals. He was a member of the Korean War Veterans, the Veterans of Foreign Wars of the United States, the American Legion Veterans Memorial Post #205, the Fraternal Order of Eagles #3137, the AMVETS Post #14, and the 2014 Bronze Leader of Maine Disabled American Veterans (DAV).
After his discharge from the Navy, he worked several jobs including employment with Capital Lumber as a driver and a laborer and with the Edwards Division of Bates Manufacturing Company as a weaver, until an injury disabled him.
He married Pauline Harrington Fraser in 1954 and they raised their children in Windsor for many years. He was very involved in the community coaching the local youth, from t-ball to high school baseball. His other passions were spending time with family, being outside, hunting, fishing, and most of all a jokester and comedian.
He was predeceased by his parents; his brothers Raoul, Roland, Emery, Vincent, Rosario, Adrian, Gilbert, Roger and Michael; his sisters, Stella Caron, Theresa Raynes and Leona (Chick) Michaud; and his former wife Pauline St. Amand.
He is survived by his 11 children, Marlene Webber St. Amand, of Augusta, Audrey Brann Shorty, of Windsor, Cecile Tardiff, of Randolph, Karin Cook and husband Bill, of South China, Kim St. Amand and partner Daniel Colby, of Jefferson, Joseph St. Amand, Jr. and wife Susan, of Farmingdale, Bernadette St. Amand, of Palermo, Mark St. Amand, Sr. and wife Debbie, of Windsor, Tamra St. Amand, of South China, Stacey St. Amand, of Vassalboro and Jillian St Amand, of Windsor; 26 grandchildren; 34 great-grandchildren; and many nieces and nephews; sister Hazel Rackliff, of Gardiner; his brother Norman St. Amand and wife Carol, of Brewer.
A Memorial Mass will be celebrated at 11:30 a.m., on Saturday, December 9, 2017, at St. Denis Catholic Church, in Whitefield. A gathering will be held immediately following at the church hall.
LEE E. KERR
WINSLOW––Lee Eric Kerr, 64, of Winslow, passed away on Wednesday, November 22, 2017, at Captain Lewis Residence, in Farmingdale, following a long battle with cancer. Lee was born in Rumford on February 3, 1953, to Lawrence Kerr and Edna Kerr, and then grew up in Mexico, where he graduated from Mexico High School, in 1971.
He graduated from the University of Maine at Farmington with a teaching degree. He then went on to work at Sappi, in Skowhegan, as a papermaker for 33 years, retiring in May of 2016.
Lee was an avid Green Bay Packers, Los Angeles Dodgers, and Lakers fan. He loved the Green Bay Packers so much that he even bought a share of stock in them so that he could become an owner. He truly enjoyed spending time with his children and family, and would have done anything for anyone. He also loved taking trips to the coast and going to yard sales searching for new turn tables and speakers to listen to his records and 45s.
He was predeceased by his father Larry, and his mother Edna.
He is survived by his son Ryan Kerr and wife April, of Brewer, daughter Erika Kerr and fiancé Dennis Glynn, of Augusta; brothers Allen Kerr and wife Joan, of Nashua, New Hampshire, Jack Kerr and wife Jan, of Santa Fe, New Mexico, and Mark Kerr and wife Becky, of Dixfield; granddaughter Avery, of Augusta; nieces Darcy, Allyson, Lindsey, and Mackenzie; great-niece Riley; and many cousins.
OTHERS DEPARTED
ANGELINE D. MICHAUD, 88, of Waterville, passed away on Thursdaty, November 16, 2017, on her birthday. Locally, she is survived by a son, Gary Michaud and wife Cindy, of Fairfield.
PASTOR RICHARD WALTER, 46, of Winthrop, passed away on Friday, November 17, 2017, following a battle with cancer. Locally, he is survived by a son, Ryan J. Walter, of Vassalboro.
SHAWN PERKINS, 31, formerly of Fairfield, passed away on Tuesday, November 21, 2017. Locally, he is survived by a son, Carter Perkins; his parents Scott and Michelle Perkins, and a brother Tyler Perkins, all of Fairfield.
RICHARD L. LANGUET, 64, of Troy, passed awat on Wednesday, November 22, 2017, at his home. Locally, he is survived by a daughter, Angel Languet and partner Jesse Willett, of China; grandson Zander Willett, of China; sisters Angela Latno and husband Richard, of Sidney, and Desiree Languet Thompson, of Albion; brother Joseph Languet, of Waterville.
MARIE J. HUARD, 100, of Waterville, passed away on Saturday, November 25, 2017. Locally, she is survived by a son, Richard Huard and wife Cindy, of Benton.
Responsible journalism is hard work!
It is also expensive!
If you enjoy reading The Town Line and the good news we bring you each week, would you consider a donation to help us continue the work we're doing?
The Town Line is a 501(c)(3) nonprofit private foundation, and all donations are tax deductible under the Internal Revenue Service code.
To help, please visit our online
donation page
or mail a check payable to
The Town Line, PO Box 89, South China, ME 04358
. Your contribution is appreciated!
http://townline.org/wp-content/uploads/2016/06/TownLineBanner-1030x206.jpg
0
0
Website Editor
http://townline.org/wp-content/uploads/2016/06/TownLineBanner-1030x206.jpg
Website Editor
2017-12-06 17:53:23
2017-12-06 19:11:11
Obituaries, Week of December 7, 2017