LANCE J. ANDERSON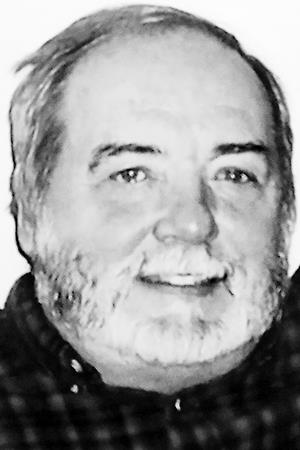 WINSLOW––Lance John Anderson, 71, of Winslow, passed away on Tuesday, March 20, 2018, in Powell, Tenne­ssee. Lance was on vacation with his wife, when he succumbed to pneumonia due to respiratory ailments that had been challenging him for years. Lance was born on February 18, 1947, in Boston, Massachusetts, the son of Alverne Stanley Anderson and Winifred (Beckett) Anderson.
His family moved to Maine in 1952 eventually settling in East Vassalboro. Lance graduated from Waterville High School, in 1967, and graduated from Maine Maritime Academy in 1971. He worked in the Merchant Marines for over 30 years ultimately becoming a chief engineer. For several years he worked in paper mills in Berlin, New Hampshire and Lincoln and Rumford
Lance had a great love for animals, duck and bird hunting, R. C. planes, photography, and music. He also enjoyed driving up North to camp and boating on China Lake. On weekend mornings, for many years, he could be found drinking coffee down at Freddie's Garage, in East Vassalboro. He had a life-long admiration for aviation that he inherited from his father. Upon retirement, he achieved his dream of building an airplane and obtaining his pilot's license-an accomplishment that brought him great pride when he was able to filmy his wife and children over the great state of Maine. Lance was a member of Vassalboro Lodge No. 0054 AFT & AM.
He is survived by his wife of 45 years, Diane; one daughter Lisa and husband John Costanza, of Bolton, Massachusetts; one son, Eric Anderson and his wife Julia Page, of Brooklyn, New York; one sister Karen and her husband James Dunbar, of Winslow; two grandsons Nicholas and Garrison Constanzo; on granddaughter Sadie Page; brothers-in-law Ronald Michaud and wife Geraldine, of Waterville, Reginald Michaud and wife Marilyn, of Smithfield, and James Michaud and wife Cheryl, of Westbrook; and many nieces and nephews.
Family and friends are invited to Lance's graveside service and celebration of life, Saturday, April 28, 2018, at Saint Francis Cemetery, 78 Grove St., Waterville, at 11:30 a.m. All are invited to the reception immediately following at Centerpoint Community Church, 155 West River Rd., Waterville. In the event of rain, the service will be at Centerpoint Community Church.
For those wishing to make memorial contributions please consider making a donation to the Humane Society Waterville Area.
JAMES D. THOMSON
OAKLAND – James D. Thomson died suddenly on Tuesday, January 30, 2018, at Florida Hospital, in Zephyrhills, Florida. James was born April 7, 1943, to Shirley L (Brann) and James A. Thomson Jr. in Waterville.
Jim was raised in Winslow and graduated from Winslow High School in 1962. He and Mary Ann married in 1963. He was a man of many trades. Jim worked for Scott Paper Co., in Winslow, for 27 years. He had worked his way up to the materials and supplies supervisor by the time he retired. Jim and Mary Ann then bought The Blueberry Shop, in Brooks. They made hand-painted blueberry ceramic ware which was sold in many shops in Maine, including L.L.Bean, especially along the coast. After selling the business, Jim went to work for Waterville Window Co., in Winslow, for five years.
In 1976, the Thomson's family started making outdoor adventures in Rangeley, from a camp on Dodge Pond. For the next 20 years, the family spent many hours downhill skiing at Saddleback; fishing on all the lakes and streams; and, once a year, spending a weekend fly fishing on ponds only reachable by plane. Many vacations, holidays and a few honeymoons were spent in that incredible four-season wonderland.
In 2006, Jim and Mary Ann bought a camper and a GMC Yukon and hit the road. Jim was predeceased by his parents.
Jim is survived by his wife, Mary Ann (Miller), of Oakland; his daughter and her husband, Kathy and Kevin Gray, of Oakland; granddaughter, Alison Gray; and great-grandchildren, Trapper Jay and Savannah Delia Bellavance, all of Oakland; grandson, James J. Gray, of Oakland; and great-granddaughter, Morgan Elizabeth Chloe Gray; brothers, David and wife, Lisa Thomson, of Sidney; and Robert Thomson, of Hensley, Arkansas; his sisters, Valerie Conaway, of Casselberry, Florida; Jesse Rowe, of Virginia; and Judy and Mike (husband) Achorn, of Benton; nephew and godson, Eddie Rowe Jr. ("E.J."); many nieces and nephews.
He also loved dogs and raised several over the years.
An online guestbook may be signed and memories shared at www.lawrybrothers.com.
Memorial donations may be made to the Humane Society Waterville Area, 100 Webb Road, Waterville, ME 04901.
EVELYN E. GIGUERE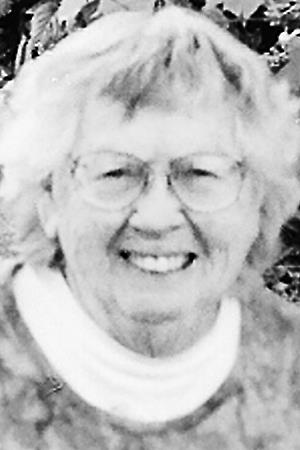 OAKLAND – Evelyn Elizabeth Giguere, 95, passed away on Saturday, March 31, 2018, at her home. She was born on July 18, 1922, to Anna Elizabeth Szabo Grezsler and Stephen Joseph Greszler who were both immigrants from Hungary.
Evelyn was born and attended school in Henrietta Township, Ohio, and did not learn to speak English until her first year at school. She loved school and placed 17th in Latin on an exam administered state-wide. She attended Elyria Business College in Ohio.
Evelyn met her husband, Bernard, through her brother who was stationed in Panama with him. They exchanged letters and finally met in Ohio where they became engaged, married, and started their family. Shortly after they moved to Bernard's home state of Maine where Evelyn fell in love with the Pine Tree state, Bernard built their first home, which was a log cabin. Throughout their 64 years of marriage, they resided in several different homes in Maine, Ohio, and Florida. Evelyn worked side-by-side in life with Bernard, including working in the woods, and was a dedicated wife, mother, and grandmother.
One of Evelyn's favorite pastimes was being with her family, whether it was camping, fishing, holiday gatherings, weddings, or just sitting around the kitchen table. She loved the outdoors and was passionate about gardening, harvesting, canning, and preparing wonderful home-cooked meals. Evelyn loved to dance with her husband and one of her happiest memories was her re-marriage to Bernard on their 60th anniversary and the festivities that followed. She loved her Lord and Savior, Jesus Christ, and devotedly prayed for her loved ones. Evelyn touched many lives with her smile and loving personality and will be fondly remembered my many.
Evelyn was predeceased by her husband, Bernard Giguere; siblings, Peter, Joe, Frank, Ann, Deszo, Agatha, Alex, and Margaret; grandchildren, Aymie and Mariah; and a great- grandson, Fred.
She is survived by her children, Jack and Daisy Giguere, Joan Cowing, Jim and Karen Giguere, Jon and Betty Giguere, Melanie Giguere, and Carolyn Arline; grandchildren, Brett, Brad, Stephen, Tracey, Wayne, Adam, Robert, Nathan, Ben, Elijah, Lilah, Aydah, Dana Alex, Denise Lucy, Liz, Kate, Sophia, James, Desiree, Jessica, and Joe; numerous great- and great-great-grandchildren; and many cherished extended family, nieces, nephews.
An online guestbook may be signed and memories shared at www.lawrybrothers.com.
VERNAL E. HIGHT JR.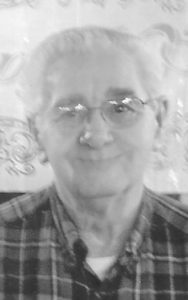 OAKLAND – Vernal Edward Hight, Jr., 72, passed away Wednesday, April 4, 2018, at his home. He was born May 11, 1945, in Hartland, the son of Vernal Edward Sr. and Shirley Elaine (Farmer) Davis, stepson of Elwin Davis.
Vernal "Jr." was a graduate of Solon High School, class of 1963, and graduated from Skowhegan Business School in 1965. On April 2, 1966, he married Barbara Burns at the Baptist Church, in Madison. He was employed for over 30 years at Downeast Energy. Vernal, Jr. cherished time spent with his family and was a devoted husband, father, and grandfather. His grandchildren were his biggest interest.
Vernal, "Jr." is predeceased by his mother, father, and stepfather.
He is survived by his wife of 52 years, Barbara (Burns) Hight, of Oakland; three daughters, Chandra Hight, of Waterville, Sandra Hight, of Fairfield, and Helen Hart (Erik Hart), of Virginia Beach, Virginia; two sons, Michael Hight (Ami-Lyn Robinson), of Waterville, Matthew Hight (Margaret Lee), of Waterville; brother, Frances "Jimmy" Hight (Nancy Hight), of Corinna; two sisters, Betty Wing, of Oakland, Joyce Perkins (Richard Perkins), of Waterville; three grandchildren, Sydney Grandmaison, of Fairfield, Mackenzie and Jackson Hart, of Virginia Beach, Virginia, and six step-grandchildren, Zachary and Matthew Gardner, of Waterville, Patrick and Isabel-Lyn Robinson, of Waterville, Cody Ouellette, of Oakland, and Allee Larochelle, of Waterville, as well as many nieces and nephews.
A Celebration of Life Memorial Service will be held at a later date at the convenience of the family.
In lieu of flowers, friends wishing may make donations in Vernal, Jr.'s memory to the American Cancer Society, New England Division, One Bowdoin Mill Island, Suite 300, Topsham, Maine 04086-1240.
Arrangements under the direction and care of Dan & Scott's Cremation & Funeral Service, 445 Waterville Road, Skowhegan, ME 04976.
OTHERS DEPARTED
DESIREE J. YORK, 36, of Knox, passed away on Wednesday, March 28, 2018, in Bangor. She was born May 21, 1981, in Waterville. Locally, she is survived by brothers Donald York Jr., of Benton, Jason York, Lance York and wife Nikki, and Jeffrey Richards and wife Michelle, all of Vassalboro; sister Danyelle Willette, and grandfather Warren York, both of Waterville, and aunt and uncle Richard and Paulette Carter, of Albion.
NOELLA S. NOWLAND, 90, of Augusta, passed away on Friday, April 6, 2018, at the MaineGeneral Rehabilitation and Nursing Care Center at Glenridge Dr., following a long illness. Locallyt, she is survived a a niece, Lucille Suitter, of Palermo.
GEORGE A. BRETON, 65, of Chelsea, passed away on Sunday, April 8, 2018, at the Alfond Center for Health, in Augusta, following a long illness. Locally, he is survived by a son, Daniel Marceau and fiancée Tiffany, of Vassalboro.
Responsible journalism is hard work!
It is also expensive!
If you enjoy reading The Town Line and the good news we bring you each week, would you consider a donation to help us continue the work we're doing?
The Town Line is a 501(c)(3) nonprofit private foundation, and all donations are tax deductible under the Internal Revenue Service code.
To help, please visit our online
donation page
or mail a check payable to
The Town Line, PO Box 89, South China, ME 04358
. Your contribution is appreciated!
http://townline.org/wp-content/uploads/2019/07/Town-Line-Website-banner-v3-1030x206.jpg
0
0
Website Editor
http://townline.org/wp-content/uploads/2019/07/Town-Line-Website-banner-v3-1030x206.jpg
Website Editor
2018-04-18 13:18:09
2018-04-18 13:18:09
Obituaries, Week of April 19, 2018