RED (ORA) BENNETT
ALBION – Red (Ora) Bennett, 81 of Albion, passed away at his home on Saturday, November 24, 2018. He was born on January 15, 1937, in Albion, the son of Rinaldo and Izetta (Boody) Bennett.
He attended Besse High School, in Albion.
Red was the oldest of five children. After the passing of his parents at age 16, he chose to live in Albion with the Bessey family: Grete, Floyd, Burdell & Hillard.
Red worked as an equipment operator for Lee Bros., in Albion. In 1964 he went to work as a crane operator for Warren Bros. He opened and operated Bennett Ski-Doo, in 1970. Red retired in 1997 from Tilcon as equipment superintendent. He made lifelong friends while working there, including Bob Costain whom he considered his "brother" for over 55 years. Red went into the gravel pit and firewood business with Bob, and processed and sold firewood from 1989 until his passing.
Red was an avid hunter and sportsman for over 70 years. Deer hunting was his passion he shared with Mary, his family and many friends including Dave Mason and Steve Bard who were eager to hunt with him every season.
Red spent the last 38 years with the love of his life, Mary who cherished every moment they spent together. Their love for each other was unconditional.
Red cherished the many holidays, birthdays and special events in all of our lives. He had a special bond with his faithful companion and friend Aubrey Dog. She loved being with "grandpa" daily and taking rides in his Jeep.
Red is survived by his life partner Mary Bragdon; daughter Brooke Doore and partner Derek Grenier; granddaughter Amaiya Doore; grandson Aiden Doore; sister Nancy Martin, of Corinna, step-son Jeff Singleton and partner Jim Singleton; many nieces and nephews.
He is predeceased by his parents and sisters: Marlene Vance, Barbara Capehart, and Joan Woods.
Please visit www.veilleuxfuneralhome.com to share condolences, memories and tributes with Red's family.
A Celebration of Red's Life will take place on Saturday January. 12, 2019, (inclement weather date Sunday, January 13) at noon at the Waterville Elks Lodge, 76 Industrial Rd, Waterville ME.
For those who wish, donations may be made in Red's memory to: Humane Society Waterville Area, 100 Webb Road, Waterville, ME 04901.
ALBERT C. ARBOUR
WINDSOR – Albert C. Arbour, 72, passed away Friday, November 30, 2018. He was born on June 29, 1946, in Brookton, to the late Alfred Arbour and Iris (Fish) Arbour.
He enjoyed doing many things, he was a jack of all trades. He worked at the old Bates Mill, Lipmans, managed properties, and was extremely talented in the mechanics and carpentry. He would always talk about his time working in the woodshop where he built furniture. His most enjoyable time was spent with family.
Before his health took its toil, he would go fishing, bowling, and he loved spending Thanksgiving with his loved ones. He was a kind, compassionate man, rough on the edges but would do anything for anyone.
He was an amazing dad, grampa, brother, partner and friend.
He was predeceased by his parents, Alfred Arbour and Iris (Fish) Arbour; and sister, Paula Arbour.
He is survived by his children: Joanne Crocker, of Fairfield, Jesse Arbour, of Westbrook, Carl Jackson, of Readfield, Karryann Jackson, of Randolph, Danny Jackson, of Mercer, Jessica Arbour, of Chelsea, Autumn Mercado Gatlin, of Chelsea, Travis Arbour, of Windsor, Megan Pearl, who he considered a daughter, of Windsor; his siblings, Jackie Bowden, of Mercer, Frankie (Cookie) Arbour, of Whitefield; many grandchildren; nieces, nephews, and cousins.
He will be sadly missed by many.
A gathering of his life will take place at a later date with the scattering of his ashes.
DEBORAH HAMM
WINSLOW – Deborah "Debbie" Hamm, 67, born November 2, 1951, lost her short battle with cancer Thursday, November 30, 2018.
Debbie was a very hard working and caring person who touched the lives of everyone who knew her and she will be sadly missed.
She is survived by her brother Tom; children Willie, Richie, Bert, Tammy and Eddie; grandchildren Mikayla, Savannah, Jacob, Summer and Corey; great-grandchild Bradley.
In lieu of flowers donations can be sent in care of Willard Hamm to 17 Monument St., Apt. 2, Winslow ME 04901, where her Celebration of Life will be held on December 29, 2018, at 2 p.m.
MONA B. MCCREADY
UNITY – Mona Blake McCready, 80, of Unity, passed away at her home on Monday, December 3, 2018 following a challenging and courageous period of declining health. Mona was born on January 1, 1938, in Portsmouth, New Hampshire, the daughter of Raymond F. Blake and Iona Drew Blake, of Kittery Point.
Mona married Eric G. Gustafson in 1955, and together they lived in Portsmouth and Rye, New Hampshire, where they raised their three children. Over her working life, Mona was a bookkeeper, first in her family's business, Blake Insurance Agency. She later worked for a fire protection company, owned her own craft shop, and worked for a dentist in central New Hampshire.
In 1996, Mona married Alan R. McCready. Together they lived in Allenstown, New Hampshire, until 2006 when they retired and moved to Unity. Mona had a passion for the Red Sox and rarely missed watching a game. She loved horses, enjoyed summer visits to Islesboro and loved her Newfoundland dogs.
Mona is survived by her children, Kristin A. Gustafson, of Windsor, Karen J. Edgeton, of Bay Lake, Minnesota, and Brian E. Gustafson and his wife, Bonnie, of Barrington, New Hampshire; grandchildren, Nathan A. Edgeton, Casey L. Edgeton and husband Michael Borzamate, Brittany M. Gustafson, and Eric B. Gustafson; and a great-grandchild, Ari J. Edgeton. She is also survived by step-children, Marie Pinto and husband Tony, Alan McCready and wife, Lily, Donna Nicholson and husband, John, Kristen Hayes and husband Scot; step-grandchildren, Meghan, Brittney, Mariah, Jacob, Danielle, Taylor, Sarah, Donovan and Logan; and step-great-grandchildren, Avery, Benjamin, Noah, and Hayden.
The family will have a private service in the spring.
Memorial contributions may be made to: Forgotten Felines of Maine, PO Box 264, Gouldsboro ME 04607
RANDAL L. REYNOLDS
UNITY – Randal L. Reynolds, 72, passed away at his home on Wednesday, December 5, 2018, following a long and courageous battle with Parkinsons Disease. He was born in Unity on May 31, 1946, the youngest son of Alton and Olive (Walton) Reynolds.
He was a 1964 graduate of Unity-Freedom High School. Randy was a hard worker and had many different jobs over the years. He worked at Northeast Shoe, in Pittsfield, and Ethan Allen, in Burnham, then worked for Sheridan Corporation, in Fairfield, for several years. He was a self-taught land surveyor and owned and operated Reynolds Land Surveying before his disease forced him to retire in 2012.
Randy married his high school sweetheart, Juanita Bryant, on October 18, 1963, and together they raised three children. He found great joy in attending events where his children and grandchildren, were involved. He particularly enjoyed spending holidays with his family. He took pride in teaching each of his grandchildren how to drive and liked to take credit for the skill that each of his daughters has in backing up with a horse trailer attached.
Randy enjoyed traveling and had fond memories of his trips to Florida and Alaska. In his younger days, he enjoyed week-long snowmobile trips to "The County", and to Canada. For several years, he volunteered with the CHIPS (Child Identification Program) sponsored by the Masonic Lodge. Randy had a quick wit and a quirky sense of humor.
For several years, Randy was a member of the Unity Volunteer Fire Department and also Kennebec Proprietors. He was a member of the Snow Dusters Snowmobile Club, Star in the West Lodge Masonic Brotherhood, and Anah Temple Shriners.
Randy was predeceased by his parents; two sisters, Barbara Chadwick, and Mildred Sprague; two grandchildren, Matthew Reynolds and Michelle Reynolds.
He is survived by his son, Kevin and wife Debbie, of Fairfield; daughters Pamela Edwards and husband Bill, of Sabattus, and Cheryl Crummett and husband Mark, of Newcastle; three grandchildren, Gilson Edwards, Damon Crummett, and Taryn Crummett, and Damon's special friend, Jayden Gilbert; three brothers, Alton Jr., of Unity, Donald and wife Pam, of St. Albans, and Forest, of Jefferson; and several nieces, nephews, and cousins.
Arrangements were entrusted to the care of Smart & Edwards Funeral Home, 183 Madison Avenue, Skowhegan.
In lieu of flowers, Randy would rather you make a donation to the Maine Masonic Charitable Foundation, PO Box 430, Holden ME 04429 or Star in the West Lodge #85, Charitable Relief Fund, PO Box 577, Unity ME 04988
JEAN M. FORTIER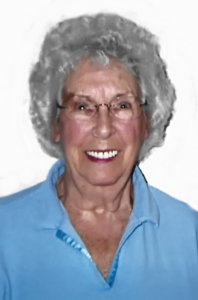 FAIRFIELD – Jean M. Fortier, 94, passed away Monday, December 3, 2018, at Mount Saint Joseph Resi­dence and Rehabilita­tion, in Water­ville. She was born February 21, 1924, in Fairfield, the daughter of the late Lloyd A. and Olive E. (Elmer) McAuley.
She graduated from Lawrence High School, in Fairfield, in 1940, where she played on the state champion basketball team and graduated from Thomas College, in Waterville, in 1941. She worked for Keyes Fibre Company, Central Maine Power Company, Thayer Hospital, in Waterville, and 49 years for Thomas Teague at his businesses. Jean was a member of the Fairfield United Methodist Church, also a member and past president of the Fairfield Women's Club. She lived and dedicated her life to raising her four children.
Jean is survived by three children, Richard J. Fortier and wife Margaret, of Fairfield, Jane A. McQuillan and husband Billy, of Embden, Steven A. Fortier and wife Lynn, of Jacksonville, Florida; six grandchildren; 13 great-grandchildren; and two great-great- grandchildren
She was predeceased by her parents, Lloyd and Olive McAuley, of Fairfield; sister, Anita and husband Nelson Ward, of Winslow; brother Lloyd McAuley, of Greenfield, Massachusetts; her daughter, Carol and husband Gordon Meisenheimer of Meridian, Idaho.
In lieu of flowers, friends wishing may make donations in Jean's memory to the Fairfield United Methodist Church, PO Box 313, Fairfield, ME 04937.
Arrangements under the direction and care of Dan & Scott's Cremation & Funeral Service, 445 Waterville Road, Skowhegan, ME 04976.
TERESA E. OLEYAR
FAIRFIELD – Teresa Ellen (Williams) Oleyar, 70, passed away on Tuesday, December 4, 2018, at MaineGeneral Rehabilitation and Nursing at Graybirch, in Augusta. She was born March 3, 1948, in Portland, the daughter of Theldon H. and Doris L. (Wood) Williams.
She attended South Portland High School and in 1970, she married David T. Oleyar, Jr., in South Portland. She was employed by Fairchild Semiconductor and was a devoted wife, mother, and homemaker. Teresa enjoyed watching TV and being with her grandchildren.
Teresa is survived by her husband of 48 years, David Oleyar, Jr., of Fairfield; son, David Oleyar III and wife Marilyn, of Norridgewock; daughter, Leanne, of Fairfield; two grandsons, Gabe, of Norridgewock, Leon, of Fairfield; granddaughter, Taylor, of Norridgewock, plus numerous nieces and nephews.
She was predeceased by her parents Theldon (Bud) and Doris; sisters, Loretta, Carol and Patty; brothers, Theldon and Robert.
A Celebration of Life will be held at a later date at the convenience of the family.
In lieu of flowers, friends wishing may make donations in Teresa's memory to the American Diabetes Association, PO Box 7023, Merrifield, VA 22116-7023.
Arrangements under the direction and care of Dan & Scott's Cremation & Funeral Service, 445 Waterville Road, Skowhegan, ME 04976.
OTHERS DEPARTED
CHRISTOPHER M. WINSLOW, 45, of Londonderry, New Hampshire, passed away unexpectedly on Wednesday, November 14, 2018, at his home. He was born in Waterville, and graduated from Cony High School, in Augusta. Locally, he is survived by his uncle Kelly Winslow and wife Jennifer and their children Makenzie and Camaron, all of Winslow
CHARLOTTE E. STEVENS, 94, of Augusta, passed away on Thursday, November 15, 2018, at the Augusta Center for Health & Rehabilitation. Locally, she is survived by a daughter Karen Stevens Willits, of Augusta, son Alan C. Stevens and wife Catherine Kimball, of Waterville, and brother Robert E. Clark and wife Barbara, of Jefferson.
EDWARD R. CARRELL, 87, of North Belgrade, passed away on Saturday, November 24, 2018, at MaineGeneral Long Term Care Facility at Glenridge Drive, in Auguata. Locally, he survived by a son, Robert Carrell and wife Linda, of Vassalboro.
IONA M. DONNELL, 90, of Augusta, passed away Thursday, November 29, 2018, at MaineGeneral Rehabilitation and Long-Term Care at Glenridge. Locally, she is survived by a daughter, Vickey Gray, of Windsor.
GEORGE W. CUMMINGS SR., 84, of Livermore Falls, passed away suddenly on Friday, November 30, 2018, at his home. Locally, he is survived by a daughter, Stacey Lynn Linehan and her husband Patrick, of Oakland.
JANET M. KOLLER, 74, of Clinton, passed away unexpectedly on Wednesday, December 5, 2018, at Eastern Maine Medical Center, in Bangor. Locally, she is survived by her husband Charles Koller, of Clinton; children Richard Koller, of Clinton, Sanda McCausland and husband Craig, of Vassalboro, and Stephen Koller, of Clinton.
Responsible journalism is hard work!
It is also expensive!
If you enjoy reading The Town Line and the good news we bring you each week, would you consider a donation to help us continue the work we're doing?
The Town Line is a 501(c)(3) nonprofit private foundation, and all donations are tax deductible under the Internal Revenue Service code.
To help, please visit our online
donation page
or mail a check payable to
The Town Line, PO Box 89, South China, ME 04358
. Your contribution is appreciated!
http://townline.org/wp-content/uploads/2019/07/Town-Line-Website-banner-v3-1030x206.jpg
0
0
Website Editor
http://townline.org/wp-content/uploads/2019/07/Town-Line-Website-banner-v3-1030x206.jpg
Website Editor
2018-12-12 15:10:34
2018-12-12 15:10:34
Obituaries, Week of December 13, 2018