JAMES R. HORNER
VASSALBORO – James R. Horner, 95, passed away at home on Wednesday, December 26, 2018. He was born September 20, 1923, in Manchester, New Hampshire, the son of James R. Horner Jr. and Helen (Anthony) Horner.
Jim grew up in Ohio and New Hampshire, graduating from Concord High School in 1941. After a year at Wake Forest University, in North Carolina, Jim enlisted in World War II where he was Navy Midshipman (Quartermaster 1st Class) on the USS Wenatchee as part of the Third Fleet in the Asiatic-Pacific Theater.
He returned and finished college in business administration at Case Western Reserve University, in Cleveland, Ohio.
Jim married Barbara (Nedeau) Horner, his wife of 70 years, in 1948. He was a private school administrator for over 35 years, working at St. Paul School in Concord, New Hampshire, Western Reserve Academy, in Hudson, Ohio, Hinckley School, in Hinckley, and finally retiring in 1988 from Durham Academy, in Durham, North Carolina. His dedication to the education of youth was deep. He was a loyal Rotarian with perfect attendance for 30 years, and a Master Mason at the Blazing Star Eureka Masonic Lodge #11, in Concord, New Hampshire.
Jim enjoyed traveling, attending college football and basketball games, summer vacations on the lakes of Maine and New Hampshire, and golfing at Natanis Golf Course, in Vassalboro, when he retired. He was an exercise enthusiast, swimmer, and jogger long before it became popular. He like to share jokes and was friendly to all who crossed his path.
He is survived by his wife, Barbara; son, Stewart and his wife, Cindy, of Waterville' and daughter, Peggy and her husband, Ted May, of Columbia, Missouri; granddaughter, Heather Provost and her husband, Lucas, of Albion; and grandson Travis Horner and friend Josh Rideout, of Portland; great-grandchildren, Madalyn, Ryder, and Miles Provost; his sister, Ann Melvin, of Barrington, New Hampshire and sister-in-law, Suzanne Horner, of North Port, Florida; and six nieces and nephews.
He was predeceased by his brother, William (Bill) Horner, of Portland and brother, Robert (Bob) Horner, of North Port, Florida.
A Celebration of Life service will be held at 11 a.m., January 19, 2019, at the Vassalboro United Methodist Church.
Arrangements are under the direction and care of Gallant Funeral Home, 10 Elm Street, Waterville.
An online guestbook may be signed, condolences and memories may be expressed at www.gallantfh.com.
Those who wish, may honor Jim's life by making a gift in his memory to the Vassalboro United Methodist Church, 614 Main St., Vassalboro ME 04989 or the Vassalboro Food Pantry, 26 Ferland Lane, Vassalboro ME 04989.
ROBERT "BOBBY" EDWARD RAVEN
UNITY – Robert "Bobby" Edward Raven, 81, passed away on Monday, December 31, 2018, at Glenridge Rehabilitation and Long-Term Care Center, in Augusta. He was born June 29, 1937, to Lawrence and Lillian (Stevens) Raven in Knox.
As his mom died when he was one year old, he was raised by Lawrence "Bug" and Beatrice "Bea" Raven.
Bobby graduated from Freedom Academy, in Freedom. He worked in several jobs over the years, from Pratt & Whitney, in Connecticut, to their own chicken farm in Burnham, Ethan Allen, Keyes Fibre Co. in Waterville, and Pride Manufacturing, in Burnham, where he retired in 2004.
His hobbies included camping with family and friends, playing horseshoes, beanbag toss, fishing, especially ice fishing, but most of all he loved to give a hand to anyone who needed it. He was affectionately called "Bob, the Builder" while at Glenridge the last two years.
Bob was predeceased by his wife, Sandrea (Siebert) Raven; his parents; his sister Janice Gardner; and granddaughter, Jennifer Lynn Mitchell.
He is survived by Patricia R. Smith and boyfriend Thomas Armsworthy; Michael L. Raven and fiancé Nancy Morrell, and son Timothy W. Raven, all of Unity; grandchildren Karen Mitchell and Silas Reynolds, Robert Mitchell, Matthew Raven and wife Tracey, Zachary Raven and fiancé Chelsea, Jordan Raven, Jared Raven and fiancé Brianna; great-grandchildren, Silas and Lydia Reynolds, Mason, Owen and Evan Raven; brothers, Melvin "Mickey" and wife Carol, Arnold "Chet," Algene "Ike," and Roger and wife Joan; sisters Barbara Raven and Myrna Raven; brother-in-law, Joel Gardner and sister and brother-in-law Sheila and Christopher Chiarizio; brother and sister-in-law, Dennis and Maria Seibert; many nieces and nephews.
Memories and condolences may be shared at www.ripostafh.com.
LIONEL CAYER
FAIRFIELD – Lionel Cayer, 98, died Wednesday morning, January 2, 2019.
He was born in Quebec, Canada, and moved to the states where he honorably served in the Army Air Corp in World War II from 1941 to 1945 in Italy, Sicily, and North Africa. He talked about the Italian women crushing grapes and the wine, but rarely anything about the combat.
Returning from his military service, he married the former Kathleen Dorothy Chard. He was a devoted husband for 72 years and what a legacy they left. Dad's passion was providing for his family with love, big gardens and lots of hard work. He was an avid reader all his life on many different subjects. His trade was a self-made engineer and tinkerer. He would fix anything.
He loved the little ones so much, as they came along, and had nicknames for many; and no one will forget the "gunks on the noggin."
He is survived by two siblings; 10 of his 11 children; 21 of his 23 grandchildren; 24 great-grandchildren; and many nieces and nephews.
Burial will be at Pine Grove Cemetery in the spring.
Please visit www.veilleuxfuneralhome.com to view a video collage.
In lieu of flowers, please donate to Food for the Poor at www.foodforthepoor.org. , one of Lionel's favorite charities.
MIRIAM M. BROWN
ALBION – Miriam M. Brown, 97, of Albion, passed away on Thursday, January 3, 2019, at Glenridge Nursing Home, in Augusta. Miriam was born in Winslow on November 8, 1921, the daughter of Arthur and Hattie (Decker) Marr.
Miriam attended the Goodwill School in Hinckley, and was employed by Norrwock Shoe Company, until her retirement in 1984. She taught Sunday school for over 25 years at various churches and regularly attended Pentecostal churches since she was in her 20s. She recently attended the Riverside Assembly Church, in Fairfield.
Miriam liked knitting, crocheting, tatting, needlepoint, cross stitching and needlework of all kinds. She made a lot of her own patterns. At 95 years old she knitted 87 pairs of hats and mittens that were given to children at Christmas time. She also enjoyed doing puzzles.
Miriam is survived by her son John Stevens and his wife Kathy, of Albion; her daughter Edith Frost and her husband Floyd, of Oakland; four grandchildren; three great-grandchildren; one great-great-grandson; two nieces; and a nephew.
Arrangements were under the direction and care of Aable Cremation Service, of Waterville.
In lieu of flowers, donations may be made in her memory to Riverside Assembly Church, 32 Water St., Fairfield ME 04937.
GERRY E. POTTLE
FAIRFIELD – Gerry Ernest Pottle passed away on Friday, January 4, 2019, in Portland. He was born in Albion on June 11, 1949.
Earlier in life he was a woodsman, laborer in the union, and he also worked for Kirschner. Gerry loved fishing and hunting.
He was predeceased by his parents, Lawrence and Hester Pottle; sister Valerie Costain; and brother Donald Pottle.
He is survived by daughter Noelle and husband Mark Dodd, of Orange, California; son Ryan Pottle, of Clearwater, Florida; grandchildren, Tyler Colford, Gregory and Ashlinn Dodd; siblings, Lawrence Pottle Jr. and wife Audrey, Janice Harmon, Allan Pottle, Linda Douglas and husband Steve; brother-in-law Robert Costain; aunts, Thelma Seaman, Julia Raven, Faye Pottle; and uncle, Bill Peavey; and many nieces, nephews and cousins.
Graveside service in the spring at Brown Cemetery in Benton.
Arrangements are being made by Dan and Scott's Cremation and Funeral Service Skowhegan.
In lieu of flowers, a donation may be made in his memory to help with burial expenses mailed to: Crystal Pottle, 308 East Benton Rd., Benton ME 04901.
JEFFREY A. HOSEA
OAKLAND – Jeffrey Alan Hosea, 54, passed away unexpectedly on Saturday, January 5, 2019, at Northern Light Inland Hospital, in Waterville. Jeff was born in Waterville on December 8, 1964, the son of Lowell and Harriet (Sawtelle) Hosea.
He attended Clinton Elementary and Tapley School, in Oakland, through the eighth grade, and graduated from Temple Academy, in Waterville, in 1983. He earned his associate's degree in automotive technology from Eastern Maine Vocational Technical Institute, in Bangor, in 1986.
Jeff was a successful and thriving auto technician at Nault's Honda, in Manchester, New Hampshire, during which he met his future wife. He continued his career at Paul Blouin's Honda, in Augusta, before transitioning to his employer, Central Maine Toyota, in Waterville. He strived for excellency in all he did, which was shown through his Master Technician Certification and Automotive Service Excellence awards, among many other performance awards. Jeff was a man of God, and attended Faith Evangelical Free Church and Kennebec Valley Baptist Church, both in Waterville.
For many years Jeff's hobbies included cycling, hiking, camping, and enjoying quality time with friends and family. He was known for big spreads at barbecues, lobster bakes, fireworks displays on the 4th of July, and his weekend breakfast buffets.
On June 12, 1993, Jeff married Angela Buice at Calvary Temple Chapel, which his father helped build.
He was predeceased by his father, Lowell Hosea; his paternal grandfather, Frank Hosea; and his maternal grandfather, Arthur Sawtelle.
He is survived by his mother, Harriet Hosea; his wife, Angela Hosea; his two children, Jessica and Travis Hosea; his siblings, Julie Gee, Lowell Hosea Jr., Tim Hosea, and Dennis Hosea; his nieces and nephews, Paul Gee, Heather Mclewin, Joshua Hosea, Christopher Hosea, Susan Brown,l Megan Roy, Shannon Williford, Kayla Hosea, Dawna Sargent, and Debbie Sheridan; his second son, Daniel Turner.
A celebration of his life will follow later in the spring.
An online guestbook may be signed and memories shared at www.familyfirstfuneralhomes.com.
Arrangements by Lawry Brothers-Wheeler Funeral & Cremation Care, 26 Church St., Oakland.
RICHARD C. POTTER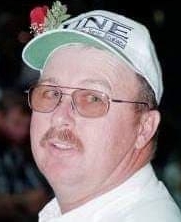 SOMERVILLE & LIBERTY – Richard C. "RCP the Great" Potter, 63, passed away on Wednes­day, January 2, 2019. He was born in Augusta on December 11, 1955, a son of Rich­ard L. and Ramona A. (Bessey) Potter.
Richard attended Erskine Academy, in South China. He began his working career at the Haskell Horse farm in Palermo. He extended his career into the logging industry, working in the woods and driving a pulp truck. Recently, he worked as a cross country truck driver.
Richard was an avid outdoorsman. He could be found anywhere scouting, trapping or hunting. The greatest hunts were with his family. Hunts that included deer, turkey, moose and most recently bobcat. Richard also enjoyed his fruit trees, beekeeping, gardening, coloring, watching western movies and especially socializing. Family was very important to Richard. Becoming a grandfather was one of his proudest accomplishments.
Richard was predeceased by a daughter, Tarasa Potter; his father, Richard L. Potter and his sister Bonnie Vannah.
He is survived by his wife of 44 years, Anne Potter, of Liberty; two daughters: Angimarie and her husband Lewie, Karrianne and her husband Jason; two sons: Zeb and his wife Danica, Smitty and his wife Kim; his mother, Ramona; brother, Bryan Potter and his wife Darlene; five grandchildren: Connor, Logan, Audrey, Bradley and Matthew; several nieces, nephews and cousins.
At his request, there will be no public visiting hours. Following cremation, a Celebration of Life will be held on Saturday, January 19, at 1 p.m., at the Palermo Christian Church, 322 Branch Mills Rd, Palermo, ME.
Condolences, photos and stories may be shared at www.plummerfh.com.
Should contributions be desired, friends and family can follow up with Richard's children.
Arrangements are under the care of Plummer Funeral Home, 983 Ridge Road, Rte. 32, Windsor, ME.
OTHERS DEPARTED
ANGELINA L. BITTUES, 67, of Winthrop, passed away on Sunday, December 9, 2018. Locally, she is survived by sisters marvel A. Hutchings and Basil Barnes, of Albion, and Berta Estes and her spouse, Terrence, of Winslow.
ANGELA BUKER, 73, of Waterville, passed away on Thursday, December 20, 2018, following a long fight with heart disease. Locally, she is survived by a two daughters, Tina King and husband Greg, of Clinton, and Tammy Harmon and her fiancé Hubert Clair, of South China; siblings Linda Fortin and husband Dick, of Oakland.
ANNIE C. TRASK, 71, of Augusta, passed away on Friday, December 21, 2018, at Mount Saint Joseph Nursing Home, in Waterville. Locally, she is survived by brothers Kenneth Rideout Sr. and wife Priscilla, of Sidney, and Ralph Rideout and wife Karalyn, of Windsor, and sister Evelyn French, of Somerville.
VALERIE N. TILLEY, 77, of Augusta, passed away on Sunday, December 23, 2018, at MaineGeneral Medical Center, in Augusta. Locally, she is survived by a granddaughter, Maeghan Robinson and husband Robbie, of South China.
CHARLES A. BOWDEN, 66, of Jefferson, passed away on Monday, December 24, 2018. Locally, he is survived by a daughter Crystal G. Armstrong and husband Aaron, of Windsor, and ex-wife Kathy Williams, of Windsor.
LINDA S. HEIL/DECKER, 64, of Augusta, passed away on Wednesday, December 26, 2018, at Capitl City Manor, in Augusta. Locally, she is survived by her sister Catherine Heil-LaPointe and her spouse, Frances LaPointe, of South China.
PHILIP L. BICKFORD, 89, of Manchester, passed away on Monday, December 31, 2018, at his home. Locally, he is survived by sons Chris Bickford and wife Tina, and Craig Bickford and wife Carlotta, all of Chelsea, and daughters Linda Foss and husband Richard, of Vassalboro, and Sherrie Kramer and husband Shawn, of Belgrade.
JANICE E. McGOWAN, 77, of Pittsfield, passed away on Thursday, January 3, 2019, following a courageous battle with lung cancer. Locally, she is survived by a daughter, Rhonda Kennedy and companion, Martin Harris, of Oakland.
FORMER RESIDENT
JOHN J. BOLES, 97, of Scottsdale, Arizona, passed away on Friday, November 9, 2018, in Scottsdale. He was born in Waterville on June 3, 1921, the son of Thomas and Mary (Saad) Boles.
AREA NOTABLE
JON. T. MISNER, 53, of Waterville, passed away on Friday, January 4, 2019, at MaineGeneral Medical Center, in Augusta.
Jon was executive director of the Waterville Opera House from 1998 to 2005. He was responsible for bringing Missoula Children's Theater to the Opera Houae, a program that continues today. He was also a member of the Barbershop Harmony Society.
Locally, he is survived by his wife Renae, and a son Alex, both of Waterville.
Responsible journalism is hard work!
It is also expensive!
If you enjoy reading The Town Line and the good news we bring you each week, would you consider a donation to help us continue the work we're doing?
The Town Line is a 501(c)(3) nonprofit private foundation, and all donations are tax deductible under the Internal Revenue Service code.
To help, please visit our online
donation page
or mail a check payable to
The Town Line, PO Box 89, South China, ME 04358
. Your contribution is appreciated!
http://townline.org/wp-content/uploads/2019/07/Town-Line-Website-banner-v3-1030x206.jpg
0
0
Website Editor
http://townline.org/wp-content/uploads/2019/07/Town-Line-Website-banner-v3-1030x206.jpg
Website Editor
2019-01-16 13:07:48
2019-01-16 13:07:48
Obituaries, Week of January 17, 2019