CARLEEN MILLER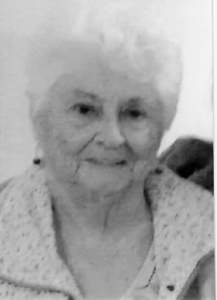 CLINTON – Carleen Miller, 81, passed away Wednesday, June 27, 2018, at home. She was born December 4, 1936, in Winslow, the daughter of Herman Bragg and Pauline Prentiss Thompson. She was raised by her grandfather, Roy Prentiss until the age of ten.
She then went to live with her mom and stepfather, Edward Thompson. She attended the Winslow schools and had to terminate her education to care for her mother as a result of a car accident. She met Lee Miller in 1954. Along came six children, she always said that "she had wanted twelve, but after her first six darlings, that was enough!"
Carleen was better known for always being on the road and years ago when CB-ing was the fad, her call name was "Roadrunner." Ma would do anything for anybody. She babysat children in the neighborhood for years. She worked at Fort Halifax Poultry in the past to make extra money in the winter for fuel and Christmas. When they closed, she went to the Wash Tub III at Elm Plaza. Later on, she worked as a Personal Care Worker at The House in Shawmut, being with her "ladies" as she called the clients. They too called her Ma. She was so loved by everyone.
In 1985, the love of her life, Lee, passed away. In 1992, she started seeing a kind neighbor she had known over the years, John Bragg. Then more family was added and more road adventures continued. She traveled to Georgia, Texas, and even went to Las Vegas. On the first day of every deer hunting season, she would get up at 2:30 a.m., to prepare a hunter's breakfast for her sons and dear friends right up to this past November.
Carleen is survived by daughter, Brenda Blair and husband Michael, of Clinton; sons, Jeffrey and companion Laure, of China, Wayne ad wife Jill, of Winslow, and Kenneth, of China; step-children, Scott Bragg and wife Patty, of Texas, Michael Bragg and wife Sue, Kathy Hawkins, of Texas, Terri McPherson and husband Conrad, of China, and Cheryl Csengery and husband Joe, of Vassalboro; 23 grandchildren; 22 great-grandchildren; brother, Grover Bragg, of Palermo; sister-in-law, Diane Bragg, of Oakland; many nieces, nephews and cousins; and her love of 26 years, John "Grampa John" Bragg, of Winslow.
She was predeceased by her parents, husband, Lee; two sons, Stephen and Bruce; and brother, Mavel Bragg.
A graveside service will be held Monday, July 16, 2018 at 12:00 noon at Maplewood Cemetery in Fairfield. A party will follow at the Winslow VFW at 175 Veteran Drive, Winslow.
In lieu of flowers, friends wishing may make donations in Carleen's memory to Maine General Hospice, PO Box 828, Waterville, ME 04901.
Arrangements under the direction and care of Dan & Scott's Cremation & Funeral Service, 445 Waterville Road, Skowhegan, ME 04976.
JOHN D. WHITMAN
WINSLOW – John D. Whitman 36, of Winslow, died unexpectedly in his home on the morning of Wednesday, June 27, 2018. He was born on December 19, 1981, in Waterville.
He spent the majority of his life in Maine and Florida. He did, however, work in several other states while he was traveling as a young adult. He had friends that were like family in many of those states.
John went through a lot more as a child than any person should have to, and as a result he started out a little rough around the edges. He overcame this adversity with the help of several amazing families though, and through it all he became an amazing man. One thing that helped him stay grounded was baseball. John loved it so much and did so well in grade school and high school that he went on to play college ball. He could have gone pro with some of the greats, but he decided to stay around his home and family to pursue other options instead. Two of his proudest accomplishments were coming in fourth at the Babe Ruth World Series, in Washington, and when he pitched a one-hitter in his junior year of high school at Erskine Academy, in South China.
That love of sports never disappeared though. John could often be heard educating people about pretty much every team and every scandal in the history of sports. He was a very passionate man that stood by his convictions, but he was also compassionate; he was always willing to help out a friend in need.
He is survived by his wife Michael Whitman and step-son Robbie Conlogue, of Winslow, his adoptive parents Nancy Philbrick and Norm Cunningham, of Palermo, his father John Whitman Sr. and stepmother Marie Whitman, of Pittsfield, his sister Lisa and her husband Josh Lappierre, of Palmyra, his brother David and nephew Jet Whitman, of Pittsfield, and hundreds of friends and extended family.
He would be very disappointed if Dale and Linda Nunn, of Skowhegan, and Shirley Hall, of Palermo, weren't listed as family as well.
John is predeceased by his sister Sarah Whitman, originally from Pittsfield, and Shirley's husband Bruce Hall, formerly of Palermo.
DOROTHY NICHOLAS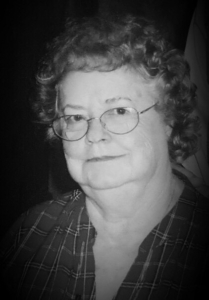 WINSLOW – Dorothy Nicholas passed away at home in Winslow on Monday, July 2, 2018, following a short illness. She was born in Fairfield on March 19, 1936, the daughter of Roland and Laura (Mithee) Ronco.
She attended Lawrence High School, in Fairfield. Dorothy was employed as a housekeeper/nanny to Jeff and Kathy Corey and their children until her retirement.
She is survived by two sons, Robert N. Nicholas, of Benton, John Nicholas and former spouse Janet, of Winslow; three daughters, Laura Hayward and husband Jeff, of Fairfield, Judy Pooler and husband Edgar "Skip," of Fairfield and Wendy Rhodes and husband Steve, of Winslow; four grandsons, Anthony Nicholas, Justin Meserve, Jordan Nicholas and Joseph Nicholas; two granddaughters, Allison Knight and husband Matheux and Jasmine Nicholas; four step-grandsons, Jeremy Trask, Justin Trask, Roger Green and wife Ashley and Dillyn Green; three great-grandchildren, Miranda Meserve, Cameron Meserve and Jude Nicholas; two step great-grandchildren, Jeremy Trask Jr. and Lillian Trask; three brothers, Lawrence Ronco, Ralph Ronco and wife Gerri, Carl Ronco and wife Roberta; her brother and sister-in law, Norman and Farolyn Nicholas; and several nieces and nephews.
She was predeceased by her former husband and longtime companion, Robert A. Nicholas, and her daughter in law, Darlene Nicholas.
In lieu of flowers, friends wishing may make donations in Dorothy's memory to Maine General Hospice, PO Box 858, Waterville, ME 04901.
Arrangements under the direction and care of Dan & Scott's Cremation & Funeral Service, 445 Waterville Road, Skowhegan, ME 04976.
REGINALD L. TRAHAN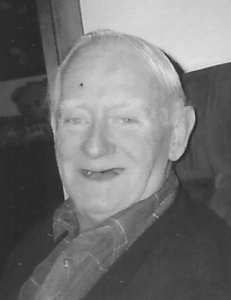 BENTON – Reginald L. Trahan, 85, passed away Tuesday, July 3, 2018, in Waterville. He was born January 25, 1933, in Waterville, the son of Alfred and Emerentienne (Dupuis) Trahan.
He was employed at Wyandotte-Worsted Woolen Mill before entering the U.S. Army in March 1953. He served as a corporal until his honorable discharge in 1955. He continued working at Wyandotte for many years as well as Carlton Woolen, then became a custodian at Colby College, retiring in 1997. Reginald enjoyed fishing with family and friends frequently as well as playing cribbage with his wife almost daily as long as he could win. He was a devoted husband and father.
Reginald is survived by his wife of 53 years, Barbara P. (Shirley) Trahan, of Benton; daughter, Jill of Biddeford; son James and wife Tammy, of Connecticut; 10 grandchildren; brothers, Norman and Don; sisters, Shirley and Rita.
Memorial donations may be made to the American Lung Association of Maine, 122 State Street, Augusta, ME 04330 or Maine General Hospice, PO Box 828, Waterville, ME 04901.
Arrangements under the direction and care of Dan & Scott's Cremation & Funeral Service, 445 Waterville Road, Skowhegan, ME 04976.
DEWEY T. BAKER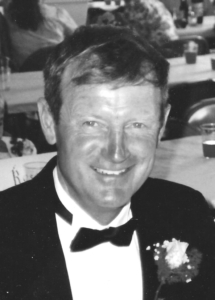 Dewey T. Baker passed away peacefully on Saturday, June 9, 2018, following a long battle with Parkinson's disease. He was born in 1946 to his mother Dorothy Baker and father Robert Baker, of Windsor.
Dewey grew up in Windsor and married his high school sweetheart, Judy.  They were married for 50 years.
Dewey was industrious as a young man, plowing snow while in high school, joining the Air National Guard, then working at the Augusta Iron Works while working in the woods, before starting Cousins Saw Mill, in Windsor, with his cousins.  He worked very diligently in the woods the better part of his life and loved every minute of it.  He woke up before the sun rose ready and eager to go to work.  His customers at the saw mill were often friends and family and he enjoyed when they stopped by the saw shop.  Dewey was a generous man, who loved to be warm by the wood stove. He was known to give away firewood as he wanted others to be warm as well. He was also very active outside of work.  He enjoyed running, playing tennis, racketball, basketball and water skiing.  He was quite a jokester having a nickname for just about everyone.
Dewey was very social, and he got pleasure from family get togethers, especially hosting the 4th of July gatherings on China Lake, which were always a great day.  You knew where Dewey was by the sound of his distinct laugh and that welcoming, infectious smile. He drove his boat and shared it, so every adult and child had the opportunity to ride, ski and tube to their hearts content.  Dewey himself looked forward to the holiday treats, especially the chocolate candy and homemade ice cream.
Dewey is survived by his wife Judy; his daughter Lisa Baker Glidden and her husband Avery Glidden and their five children; Brooke and her partner Travis Noyes, Nicole and her partner Cole Hayes, Abigail and her partner Josh Bailey, Brock and Boe; his son, Robbie Baker and his two sons; Alec and Isaac Baker.
A celebration of Dewey's life will be scheduled for a later date.
CELEBRATION OF LIFE
There will be a celebration of life for GRACE BRONN, who passed away on August 23, 2017, to be held on Saturday, July 21, at 1 p.m., at Palermo Christian Church, 322 Branch Mills Road, in Palermo.
Responsible journalism is hard work!
It is also expensive!
If you enjoy reading The Town Line and the good news we bring you each week, would you consider a donation to help us continue the work we're doing?
The Town Line is a 501(c)(3) nonprofit private foundation, and all donations are tax deductible under the Internal Revenue Service code.
To help, please visit our online
donation page
or mail a check payable to
The Town Line, PO Box 89, South China, ME 04358
. Your contribution is appreciated!
http://townline.org/wp-content/uploads/2016/06/TownLineBanner.jpg
0
0
Website Editor
http://townline.org/wp-content/uploads/2016/06/TownLineBanner.jpg
Website Editor
2018-07-11 13:12:00
2018-07-11 13:16:28
Obituaries, Week of July 12, 2018