FRANKLIN C. OUELLETTE
WINSLOW––Franklin Ouellette, 84, formerly of Ginger Avenue, Winslow, passed away on Friday, February 2, 2018, at his son's home in Port St. Lucie, Florida. Franklin was born in Millinocket, on August 5, 1933, the son of Gertrude Cyr and William Ouellette.
Franklin was preceded in death by his daughter and son-in-law, Linda and Timothy Spaulding; his daughter-in-law, Barbara McDowell; and his son-in-law, John Garland.
He is survived by his wife, Gloria Ouellette; his children, Dan and Donna Ouellette, Leanne Garland, Anna and Paul Higgins, David and Paula Ouellette, and Matthew Ouellette; his grandchildren, George and Elizabeth Ouellette, Bodhi and Tobey Simpson, Timothy and Tiffany Spaulding, Fred and Amy Ouellette, David Ouellette, Billy Stubbert, Victoria Stubbert, Dan and Beth Ouellette, Franklin and Amanda Ouellette, Danielle Ouellette, Matthew Higgins, Aaron Higgins, and Renee Reich; his brother, Leland "Bill" Willette; and sister, Theresa Roman. Franklin also had many nieces, nephews, and great-grandchildren.
RICHARD C. SALMONSON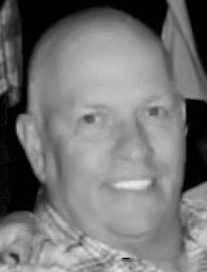 VASSALBORO––Richard Charles Salmonson, 73, passed away Saturday, March 3, 2018, at his home in Vassalboro. He was born June 12, 1944, in Olean, New York, the son of Carl Arnold and Rita Lucille (Gerringer) Salmonson.
He graduated from Allegany-Limestone High School in 1962. On June 15, 1978, he married the former Patricia Foshay, in Fairfield. He was a veteran who proudly served his country in the United States Navy for 20 years until his honorable discharge. He was employed by the Kennebec County Sheriff's Office and the Allegany Public Schools, and volunteered at the Waterville Fire Department.
Richard was a member of the Center Vassalboro Baptist Church and enjoyed fishing, hunting, camping, woodworking, and spending time with family.
He was predeceased by his parents, Carl and Rita Salmonson; sister, Elsie Schultz; granddaughter, Britney LaBrie.
Richard is survived by his wife of 39 years, Patricia (Foshay) Salmonson, of Vassalboro; three daughters, Karen Gordon, of Virginia, Christina McGahey and husband Randy, of Lyman, Dianna Lee Garnett, of Woolwich; three step-daughters, Ruth Blaschke and husband Rick, of Clinton, Lisa Colfer and husband Todd, of Chelsea, Kim Wood and husband Kevin, of Oakland; two step-sons, Phillip Nadeau, of Waterville, William Rancourt, of Winslow; brother, Robert Salmonson and wife Barb, of Allegany, New York; mother-in-law, Anita Cole and husband Richard, of Oakland; 18 grandchildren; 21 great-grandchildren; one great-great-grandchild.
Arrangements under the direction and care of Dan & Scott's Cremation & Funeral Service, 445 Waterville Road, Skowhegan ME 04976.
In lieu of flowers, friends wishing may make donations in Richard's memory to: The Center Vassalboro Baptist Church, 365 Lyons Rd., Sidney ME 04330.
BARBARA A. TOUNGE
SOUTH CHINA––Barbara Ann Sutter Drouin Tounge, 69, died Saturday, March 3, 2018, at her home following a brief struggle with liver and lung cancer. She was born on August 8, 1948, in Augusta, at Augusta General and moved to Windsor on July 4, 1969, where she raised her four children, and then resided in South China.
She loved to do crafts, play bingo, going out to eat with her friends, playing cards, doing extreme couponing and being around family and friends. She cherished her four children, eight grandchildren and 13 great-grandchildren.
She worked at Health-Tex, Inc. for many years and retired after 25 at AMHI and continued the remaining nine years at Riverview Psychiatric Center.
She was a member of the American Legion Auxiliary Post #179 for 31 years and the Augusta Elks Lodge #964 for 18 years.
She was predeceased by her husband, Gregory C. Tounge and previous husband, Emile I. Drouin; her parents, Bertram J. Sutter, Sr. and Virgie Mae (Hyson) Sutter; her brothers, Bertram J. Sutter, Jr. and his wife Sherril Sutter and Richard A. Sutter, Sr.; and her sister, Gloria J. (Sutter) Nimon Grant.
She is survived by her four children, Tammy Cunningham and her husband Troy, of China, Timothy Drouin, Sr. and wife Dawn, of Windsor, Thomas Drouin, of South China, and Theresa Haskell and companion Ronald Brann, of Windsor; grandchildren, Meghan Sears, Felicia Durgin, Timothy Drouin, Jr., Barbarajean Drouin, Meagan Cunningham, Ashley Haskell, Katie Cunningham and Abby Haskell; great-grandchildren, James Drouin, Aidan Durgin, Jackson Drouin, Keegan Sears, Aurora Durgin, Carter Durgin, Jayden Drouin, Peytynn and Paisley Sears, Thea Haskell, Chase During, Emma Haskell.
Spring burial will be in Resthaven Cemetery, Windsor.
Condolences, photos and stories may be shared through the funeral home website at www.plummerfh.com.
AGNES A. DIFFIN
VASSALBORO––Agnes Arlene (Gray) Diffin, 94, of Waterville, passed away on Sunday, March 4, 2018, at the Lakewood Continuing Care Center, in Waterville. She was born in Wesley on April 3, 1923, the daughter of Roger A. Gray and Minerva (Sharman) Gray.
Agnes graduated from Washington Academy, in Machias, and Washington State Normal School, in Machias. She graduated froom the University of Maine, Orono, in 1948 with a bachelor of science degree in education. A thesis which she wrote at University of Maine was on the social history of Machias.
Agnes taught school in Marshfield, Greenville, Lincoln; Fairborn, Ohio; New Britain, Connecticut; Goose Bay, Labrador, Canada; Clark Air Force Base, Philippine Islands; Wiesbaden, Germany; Sculthorpe. England; Newfoundland, Canada; New Canaan, Connecticut; and Limestone. Many of these teaching positions were at Uniated States Air Force bases.
During her career teaching at the various Air Force bases, Agnes took the opportunity to tour dozens of countries around the world. She documented her travels, as well as many family gatherings, with thousands of photographs, slides, and home movies, which she enjoyed sharing with her parents and extended family of brothers, sister, cousins, nieces and nephews.
On June 24, 1967, Agnes married Darrell F. Diffin, a widower with one son who was also her second cousin once-removed. She and Darrell lived at the top of Sharman (also called Bearman) Hill, in Robbinston, with a beautiful view of Passamaquoddy Bay. Agnes continued to teach in Limestone until she retired. After retirement she enjoyed doing sewing and needlework projects, making apple pies for Darrell, and a few years later, helping care for her aging mother during the summers in Robbinston.
After her husband died in 1997, Agnes moved to East Vassalboro to be closer to family, and continued to help care for her mother. While living in East Vassalboro, she attended the Vassalboro Methodist Church and had many friends in the area. In her later years, due to health concerns, she moved into assisted living facilities in Waterville, the last one being Lakewood.
Agnes was predeceased by her husband Darrell; her step-son Gary L. Diffin; her brothers Allen S. Gray and L. Austin Gray, her sister and brother-in-law Maxine (Gray) Robbins and Gerald Robbins; and three nephews.
She is survived by one brother, James Gray, of North Vassalboro; one sister-in-law, Prudence (Bartley) Gray, of East Vassalboro; step-granddaughter, Jennifer Diffin and husband Keith Martin, of Washington, D.C.; several nieces; nephews; great- nieces and great-nephews; and great-grand nieces and great-grand nephews.
Notes of condolence may be expressed to the family at www.gallantfh.com.
MILTON W. BREAULT
EAST VASSALBORO––Milton W. Breault, 86, of East Vassalboro, passed away on Tuesday, March 6, 2018, following a brief stay at Mount St. Joseph Nursing Home, in Waterville. He was born in Waterville on December 21, 1931, where he attended school, graduating from Waterville High School in 1950.
Like his twin brother, he worked at C.F. Hathaway Shirt Co., in Waterville, before joining the U.S. Air Force in 1951, He was stationed in Merced, California, and in France until 1954, returning to C. F. Hathaway to work until his retirement in 1994, a total of 43 1/2 years.
On May 5, 1951, he married the former Barbara Rogers, and they started their successful marriage of 66 years. They started their family of five children in Waterville, then moving to East Vassalboro where they lived until the present time.
Milton was always depended upon by everyone because he was a "get it done" guy. He was always involved in the family and friends functions and events.
As a boy he worked setting up pins at the Metro Bowl, in Waterville, resulting in a lifelong passion for bowling. He also acquired early in life a love for horses, working for years at Meader's Stables, in Waterville. Milton also enjoyed playing pool at Elks, playing long into his retirement.
He and his wife were very active in their church, St. Bridget's Catholic Church, in North Vassalboro, and in their community of East Vassalboro through organizations like the East Vassalboro Grange and the local snowmobile club. Milton was a lifetime member of the American Legion Bourque-Lanigan Post #5, of Waterville, and Winslow MacCrillis-Rousseau VFW Post #8835 and a member of Waterville Elks Lodge #905 for 26 years.
He was predeceased by his father Arthur; his mother Rose; his sister Germaine Horvath; and his brothers Ralph and Alton.
Milton is survived by his wife of 66 years, Barbara; his five children, Deborah Rogers and husband Ben, of Winslow, Susan Watts, of Waterville, Christopher Breault and wife Lucille, of East Vassalboro, Andrew Breault and wife Peggy, of South China, and Douglas Breault, of North Vassalboro; nine grandchildren; and several great-grandchildren.
An online guestbook may be signed and condolences expressed at www.gallantgh.com.
MARY ELLEN PEASLEE
WINDSOR––Mary Ellen Peaslee, 84, of Legion Park Road, died Wednesday, March 7, 2018, in Florida, following a brief illness. She was born in Calais on October 24, 1933. the daughter of Herbert Leroy Hold and Minnie L. (MacDowell) Hold.
Mrs. Peaslee was a 1950 graduate of Erskine Academy, where she received high honors.
Prior to her retirement, she was employed in many and various jobs including: Excel Cleaners, of Gardiner and Augusta, payroll clerk at E. E. Taylor Shoe Co., Macomber, Farr and Whitten Insurance Co., Charles E. Dowing Insurance Co., State of Maine Department of Business Regulation, and she was a self-employed driver education and motorcycle instructor for 20 years.
Mrs. Peaslee was a member of the North Windsor Baptist Church and Penney Memorial United Baptist Church in Augusta.
She was very involved in activities in Windsor, a member of the Maine State Grange, and traveled far and wide.
A Memorial Service will be held at 3 p.m. on Sunday May 20, 2018, at Penney Memorial United Baptist Church, 393 Water St., Augusta. A reception will follow. Burial will be in Dyer Hill Cemetery, Windsor, at a later date.
Local arrangements have been entrusted to Plummer Funeral Home, 983 Ridge Rd., Windsor.
Condolences, stories and photos may be shared at www.plummerfh.com.
In lieu of flowers, memorial donations may be made to: Penney Memorial United Baptist Church Memorial Fund, 393 Water St., Augusta ME 04330.
FRED VAN ORMAN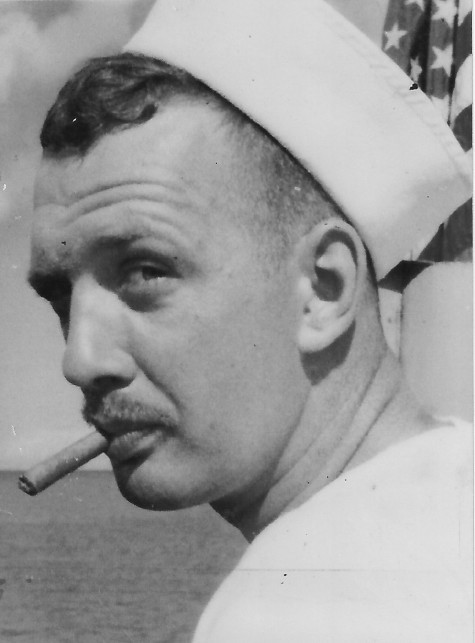 WINSLOW – Fred Van Orman, 82, passed away Monday, March 5, 2018, at his home in Winslow, following a courageous battle with cancer. He was born February 17, 1936, in Hornell, New York, the son of William Neal and Margaret (Smith) Van Orman.
He was educated in the schools of New York and graduated from Almond High School. He was a veteran who proudly served his country for 22 years in the United States Navy until his retirement. After serving his country, he was employed by Bath Iron Works for 12-1/2 years, then as a care taker of the Lincoln Ladd estate, in Wayne, for 12 years. He was involved in many civic and community activities including teaching hunter safety courses in West Gardiner for 32 years, with the Special Olympics for the Madison Bull Frogs, was a member of the Litchfield Masonic Lodge, member of the MacCrillis-Rousseau VFW Post #8835, in Winslow, and of the West Gardiner Rod and Gun Club, and a member of the Manchester Community Church.
Fred enjoyed fishing, hunting, boating, and camping with son, Fred II, family and friends at his cabin on Flagstaff Lake, and of course, football.
Fred will be remembered for his saying of "yumpin' yimminy," his Doctor Doolittle approach with animals, and love for Tippy, the family dog.
He is survived by his spouse of 57 years, Patricia M. (O'Brien) Van Orman, of Winslow; children, Donna Sears and husband Wallace, of Abbyville, South Carolina, Patrick Van Orman, of Sacremento, California, D. Fred Van Orman II and partner Gary Nadeau, of Winslow, Calvin Van Orman, deceased, William Van Orman and Dr. Billiones, of Germantown, Maryland; grandchildren, Van Sears, of Great Mills, Maryland, Raberta Sears, of Augusta, Georgia, Patrick Kelly, Jennah and Patricia Van Orman, of Sacremento, California; great-grandchildren, Phineas W. Roinhart, of Augusta, Georgia; 11 more that reside in California; nieces and nephews, Jim and Rose Hicks, of Boothwyn, Pennsylvania, Harold and Mark Vosburg, of Hornell, New York, Mindy and Brian Deschane, of San Antonio, Texas, Sherry Valerie, Becky and Jennifer O'Brien, of Pennsylvania, Megan and Tim Graffam, of Cape Elizabeth; sister-in-law, Roberta Moore and husband William, of Port St. Lucie, Flordia; sister-in-law, Anne O'Brien, of South Portland.
He was predeceased by his sister, Rosanne Waight.
A memorial service will be held, Saturday, March 17, 2018 at 11:00 am at the Manchester Community Church, 21 Readfield Road, Manchester, ME 04351. A Celebration of Life (social) will be held following the memorial service at the Manchester Community Church.
Memorial donations may be made to Hospice, 150 Dresden Avenue, Gardiner, ME 04345, or Hospice Alliance of Maine, 30 Association Drive, Waterville, ME 04901.
Arrangements under the direction and care of Dan & Scott's Cremation & Funeral Service, 445 Waterville Road, Skowhegan, ME 04976.
OTHERS DEPARTED
RITA C. DELORME, 81, of Young Harris, Georgia, passed away on Thursday, February 15, 2018, at Northeast Georgia Medical Center, in Gainesville, Georgia. Locally, she is survived by a sister, Lucille LaPointe, of Winslow.
JAMES K. HARWOOD JR., 72, passed away on Thursday, February 1, 2018, at Central Maine Medical Center, in Lewiston, following a short illness. Jim worked at Diamond International, in Oakland, and in the maintenance department at Colby College, in Waterville.
EMERY CHAMBERLAND, 88, of East Madison, passed away on Saturday, February 3, 2018. He is survived by a sister-in-law, Van Chamberland.
PAULINE HOLT, 72, of Gardiner, passed away on February 23, 2018, on her birthday. She was born in Wytopitlock on February 23, 1946, the daughter of George and Irma (Hewey) Nelson. Locally, she is survived by a sistr, Mary Lemieux and husband Earl, of Whitefield.
Responsible journalism is hard work!
It is also expensive!
If you enjoy reading The Town Line and the good news we bring you each week, would you consider a donation to help us continue the work we're doing?
The Town Line is a 501(c)(3) nonprofit private foundation, and all donations are tax deductible under the Internal Revenue Service code.
To help, please visit our online
donation page
or mail a check payable to
The Town Line, PO Box 89, South China, ME 04358
. Your contribution is appreciated!
http://townline.org/wp-content/uploads/2016/06/TownLineBanner.jpg
0
0
Website Editor
http://townline.org/wp-content/uploads/2016/06/TownLineBanner.jpg
Website Editor
2018-03-14 18:26:11
2018-03-14 19:02:33
Obituaries, Week of March 15, 2018