FERNAND R. CORBIN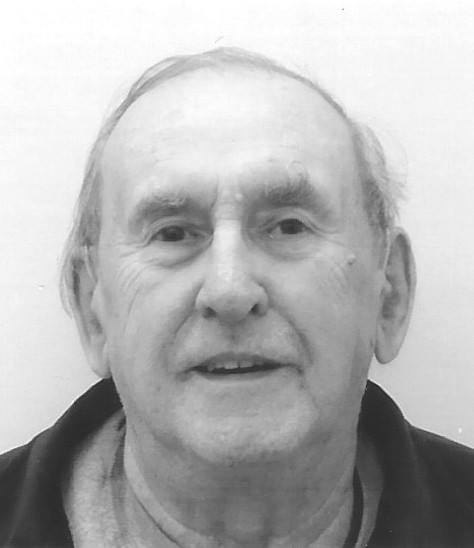 WATERVILLE – Fernand Rodrique Corbin, 83, passed away Thursday, September 27, 2018, at Maine Medical Center, in Portland, following a brief illness. He was born September 20, 1935, in Grand Isle, the son of Claude A. and Germaine (Doucette) Corbin.
He graduated from Waterville High School, class of 1955. He proudly served his country in the National Guard until his honorable discharge. Fernand worked for many years as a poultry farmer and as a bus driver for School Administrative District #49. He was a member of Notre Dame (Corpus Christi) Catholic Church, in Waterville.
Fernand is survived by his daughter, Anna-Jean Burns and husband Robert Jr., of Clinton; grandchildren, Rosemarie Burns, of Sebago and Alton, of Clinton; partner, Faith Young, of Waterville; two brothers, Jerry Corbin and wife Jan, of Winslow, Mo Corbin and wife Carolyn, of Florida; and brother-in-law, Robert Caron and wife Donna, of Benton; many nieces, nephews.
He was predeceased by parents; brother, Roger; wife, Doris; daughter, Tina; and son, Joseph.
A Mass of Christian burial will be held at Notre Dame Catholic Church at a later date at the convenience of the family.
Arrangements under the direction and care of Dan & Scott's Cremation & Funeral Service, 445 Waterville Road, Skowhegan, Maine 04976.
In lieu of flowers, friends wishing may make donations in Fernand's memory to Helping Hands, 32 College Avenue #104, Waterville, ME 04901.
RIANNE ANDREWS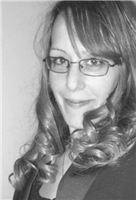 WINSLOW – Rianne "Bonney" Andrews, 35, of Winslow, passed away unexpectedly on Monday, September 24, 2018, in Benton. She was born on July 27, 1983, the youngest daughter of the late Farrell Mark Bonney and Judith A. "Farnum" Smith, in Waterville.
She attended Fairfield schools and graduated from Lawrence High School, in Fairfield.
Her sense of humor was contagious. She was witty, always willing to listen and give advice to her closest friends and family. Rianne had the roar of a lion and the heart of a lamb. Her favorite flower was the Sunflower. She loved nature and gardening but most of all playing with her boys, Nicholas and Johnny. Because of her great love for all animals, she would take in strays, feed the birds and befriend squirrels.
Her family will always remember the little girl who would wear her Halloween costume all year round. Her big sister will always remember asking why Rianne had to go shopping in her unicorn costume in July. She was vivacious and strong willed. She wanted her closest friends to know how much she appreciated and loved them, as well as the time she spent with Alika Andrews and her father Dan.
Rianne is survived by her sons, Nicholas and Johnny; nieces Zodiak Cookson and Zarah Begin; sisters Shannon Begin, Amanda DeVore and Sarah Bonney and her brother-in-law, Chris Begin; her mother, Judith and stepfather, who she always regarded as her "real" father, Mark Smith.
Arrangements are under the care and direction of Giberson Funeral Home and Cremation Services. To view the online obituary, or leave condolences please visit www.gibersonfuneralhome.com.
ANITA P. GAGNON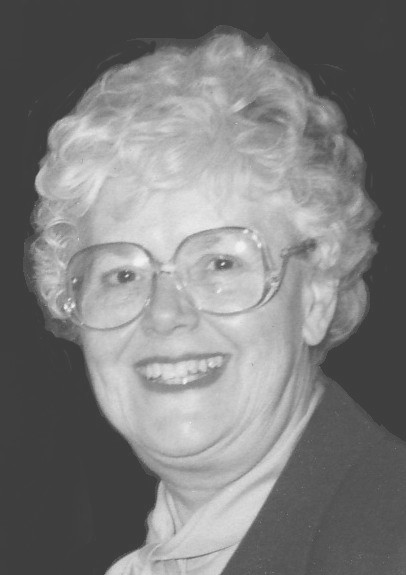 BENTON – Anita P. Gagnon, 89, died peacefully at the Maine Veterans' Home, in Augusta, on Thursday, October 4, 2018.
Anita was born in Burnham, one cold and frosty morning, October 21, 1928, the daughter of Fred and Flora (Jean) Page.
Before moving to Benton in 1944, the Page family lived in Clinton, and then Skowhegan. The Skowhegan Fair was one of the highlights of Anita's childhood. She graduated from Lawrence High School, in Fairfield, in 1946. Upon graduation, she worked for the Atcheson Hotels of Maine as a secretary. This included The Augusta House, The Belgrade Inn, and The Elmwood Hotel, in Waterville.
On March 11, 1951, she married David C. Gagnon. Following David's assignments with Armour & Co., they moved to Woodsville, New Hampshire, Somerville, Massachusetts, and then to Reading, Massachusetts. They had four children; Donald, Daniel, Dwight, and Carol, and enjoyed life on Highland Street in Reading for 16 years.
In 1969, Anita's family moved to her grandparent's homestead on the Bangor Road, in Benton. For 35 years she was the secretary to the Superintendent of Schools for MSAD #49.
Anita was the accompanist, on organ and piano, for the Benton Falls Congregational Church for over 30 years and the Gagnon home was blessed with her music for many years.
Anita traveled with her sister Lois to Prince Edward Island, Canada, New Jersey, Florida, and west to Washington State. Yet, as grand as these travels were, she most liked being close to home. Morning coffee with her brother, Malcom, and others, was a highlight. Sister Lois was her best friend.
Anita was a loving and kind wife, mother, daughter, sister, and a friend to many. She is survived by son, Donald R. Gagnon and his wife, Dorothy, of Amelia Island, Florida; son, Daniel F. Gagnon and partner, Lin Coomer, of Saco; son, Dwight D. Gagnon and his wife, Kay, of Benton; and daughter Carol G. MacBride, of Hartford; eight grandchildren and seven great-grandchildren.
A memorial service will be held at the Benton Falls Congregational Church, Benton, ME, on Sunday October 21, 2018, at 2 p.m.
Arrangements are under the care and direction of Dan & Scott's Cremation & Funeral Service, 445 Waterville Road, Skowhegan.
In lieu of flowers, donations may be made in Anita's name to the Benton Falls Congregational Church, c/o Dawnella Sheehan, 274 Bellsqueeze Road, Benton, ME 04901.
CAROL J. HUGHES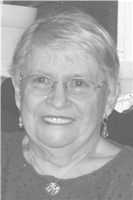 VASSALBORO – Carol J. Hughes, 77, of Vassalboro, passed away at home on Wednesday, October 3, 2018. She was born in Norwalk, Connecticut, on December 24, 1940, the daughter of the late Stephen and Carmella (Cossuto) Csengery.
Carol was a 1958 graduate of Erskine Academy, in South China. In 1960, she met and married Myron Hughes. They built their home and raised their family on Cross Hill Road. Her love of children encouraged her to work as a teachers' aide and cook with SKCDC-Lake Region Center for 42 years before retiring in 2012.
She enjoyed watching the birds gather around the feeders outside her kitchen window. Each morning one could find her working on the newspaper's daily crossword and jumble with a cup of coffee in hand. Carol loved being in the sun and spent hours in her flower gardens. Spending time at Sunday Bingo with her sister Shirley at the Winslow VFW was a must.
Carol was predeceased by her parents, husband Myron, and her brother Albert.
She is survived by her sons, William, Stephen and his wife Lisa, Tim and Karen Hughes, all of Vassalboro; daughters, Katie Hughes and Wayne Picard, of Vassalboro, and Cindy St. Peter and Bob Bower, of Monmouth; sister Shirley McQuarrie; brother Joseph and his wife Cheryl Csengery, of Vassalboro; six grandchildren, Jonathan, Corrie, Miranda, Angela, Ryan and Tyler; five great-grandchildren, Spencer, Tanner, Aaliyah, Peyton and Tiffany; several nieces and nephews.
At Carol's request, a gathering of family and friends will be held at Plummer Funeral Home, 983 Ridge Road, Windsor, ME, from 1-3 p.m., on Saturday Oct. 13, 2018. A private graveside service & celebration of life will be held at a later date.
Condolences, photos and stories may be shared at www.plummerfh.com.
Memorial donations may be made to: National Pancreatic Cancer Foundation, P.O. Box 1848, Longmont, CO 80502.
JANNELLE A. ROBERTSON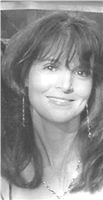 WINSLOW – Jannelle A. Robertson, 56, passed on Thursday, October 4, 2018, at Glenridge Nursing Home following a long illness. She was born on July 3, 1962, to George and Lorraine Robertson, in Waterville.
Jannelle lived in North Andover, Massachusetts, with her parents along with her Aunt Yvette, who was like a second mother. She moved back to Maine in 1978 and attended Messalonskee High School, in Oakland, and Thomas College, in Waterville, where she earned her associates degree in executive secretary. Jannelle then worked as a secretary at Duratherm Windows, in Vassalboro, for 16 years.
Jannelle was a fun-loving person who enjoyed going to antique stores, garage sales, and was great at decorating. She liked to go camping with her brothers, sisters, and family. Jannelle liked to spend time at her sister Annie's and Myra's camps, and with her friends at the many Maine beaches. She enjoyed hiking and walking along local trails, loved Blueberry Hill, in Rome, and she loved her movies!
She was predeceased by her brother Sean.
Jannelle is survived by her sisters, Myra Chaloult and her husband Gary, of Oakland, Mary Ellen Woelfel and husband John, of Ocala, Florida; brothers, James Robertson and wife Karen, and George Robertson and wife Dianne, all of North Andover, Massachusetts; sister Ann Long and husband Michael, of Rome; several aunts, uncles, and cousins.
An online guestbook may be signed, and memories shared at www.familyfirstfuneralhomes.com
Arrangements are by Lawry Brothers Funeral & Cremation Care, 107 Main St., Fairfield.
JACKSIE PEPIN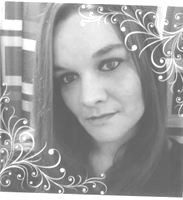 FAIRFIELD – Jacksie Pepin passed away peacefully with family and friends surrounding her after fighting a long battle from a heart defect, Pulmonary Atresia, that resulted in one of the valves in her heart not forming.
Even though she would become tired quicker, resulting in her having to limit activities at times, she never slowed down. This could be seen in her love of swimming and her lips turning blue because she did not want to leave the water.
Jacksie was able to accomplish so much in her precious life. One of her greatest, proudest and happiest moments was having her sweet baby girl, Rihanna. Jacksie and Rihanna had such a special mommy and daughter bond, that anyone who saw them together knew that Rihanna was her mother's reason for getting up every day.
One of the fondest memories of Jacksie is her love for animals. She recently stayed up all night helping a newborn kitten who would not eat. She fed it with a syringe and kept it warm with blankets. Jacksie brought smiles and laughter to her family. When she was young, she and her stepdad, John, would go fishing. She would spend the entire day digging for worms and then would not let John use them for bait because the worms were her friends. John taught Jacksie how to drive a tractor when she could barely walk, and let her steer his truck going down old dirt roads while looking for deer.
Older sister, Cassie, and Jacksie had such a special sister bond that always amazed everyone. They would go for walks in the woods behind their home throughout the year, looking for deer, blueberries and having special talks. On one occasion, they got lost and ended up miles down the road with Jacksie's dog, Jasmine, leading them to safety.
Jacksie was a great older sister to Tabby, making her laugh. Even after waking up after her first heart surgery, her first words to Tabby were "Hi butt head." Tabby would ask Jacksie to do her hair before dances at school; she was better than any beautician. Jacksie loved her boyfriend, Allan, of 12 years, so very much. She disliked having him away from her for more than a day.
Responsible journalism is hard work!
It is also expensive!
If you enjoy reading The Town Line and the good news we bring you each week, would you consider a donation to help us continue the work we're doing?
The Town Line is a 501(c)(3) nonprofit private foundation, and all donations are tax deductible under the Internal Revenue Service code.
To help, please visit our online
donation page
or mail a check payable to
The Town Line, PO Box 89, South China, ME 04358
. Your contribution is appreciated!
http://townline.org/wp-content/uploads/2016/06/TownLineBanner-1030x206.jpg
0
0
Website Editor
http://townline.org/wp-content/uploads/2016/06/TownLineBanner-1030x206.jpg
Website Editor
2018-10-10 14:42:38
2018-10-10 14:48:58
Obituaries, Week of October 11, 2018