PATRICIA F. MCKENNA
SIDNEY – Patricia Francis (Flaherty) McKenna died at home Tuesday, July 17, 2018, in Sidney. Pat was born on September 14, 1949 in Skowhegan, to John Flaherty and Arlene (Flanagin) Hilton.
Pat married Larry McKenna in 1972. They raised their three children at their home in Sidney. Pat graduated from the University of Maine in 1993 with a degree in mental health services. She spent most of her career working in the mental health field, caring for individuals with mental illness and was very passionate about her work. She enjoyed knitting, arts and crafts and most importantly, being around family.
She was preceded in death by her husband, Lawrence McKenna, of Sidney; her brother, Richard Flaherty, of Madison; mother, Arlene (Flanagin) Hilton, of Madison; and father, John Flaherty, of Madison.
Pat is survived by her children, Robert McKenna, of Sidney, Amy McKenna and her spouse, Kenneth Bowring, of Sidney ,,and Miriah Deveau and her spouse, Michael Deveau, of Sidney; grandchildren, Megan McKenna, of Portland, Justin McKenna, of Sidney, Kayla McKenna, of Sidney, Cody McKenna, of Sidney, Garrett McKenna, of Sidney, Emily McKenna, of Clinton, and Aldan McKenna, of Sidney. She is also survived by her sister, Laurie Hilton, of Waterville; multiple cousins and several nieces and nephews.
A graveside service is scheduled for Saturday, October 20, 2018, at the Forest Hill Cemetery, in Dresden. A gathering will follow at her daughter Miriah's home, 228 Pond Road in Sidney. All are welcome to attend and celebrate Pat's life.
JOHN E. CROMMETT JR.
FAIRFIELD – John E. Crommett Jr., 50, of Fairfield, passed away unexpectedly on September 30, 2018, in Shawmut. John was born in Waterville on August 20, 1968, the son of Beverly (Davis) Crommett and John E. Crommett Sr.
John attended Fairfield schools.
He was predeceased by his parents; and his sister and best friend, Holly Crommett Bellerose.
He is survived by his longtime companion, Kathy Falbo and her family; his son, Jed Crommett and his fiancée Mariah Barnett, of Winslow; his granddaughter, Aubrey Crommett; his sister Bonnie Clifford; his sister, Johnette Bowers; his brothers, Timmy Elkins, and Dickey Davis; many nieces, nephews, and cousins.
A celebration of John's life will be held from noon to 4 p.m. on Saturday, October 27 at the Fairfield VFW.
An online guestbook may be signed, and memories shared at www.familyfirstfh.com.
Arrangements are by Lawry Brothers Funeral & Cremation Care, 107 Main St., Fairfield.
JANICE R. HISLER
SOMERVILLE – Janice Ruth Pelton Hisler, 80, passed away Wednesday, September 19, 2018, at her home, in Somerville. Janice was born June 15, 1938, to Rosco and Bertha Pelton.
She married Andrew Hisler June 1981.
She worked in health care and as a security guard at a bank for a short period. She was also known as Pastor Jan and ministered to the needs of others as long as she was able. Her favorite times were family gatherings and celebrating her anniversary.
She enjoyed traveling with Pauline Weeks, photography and baking pies for Andy. When she was 57 she joined a dance class and performed in a show at the Waterville Opera House.
She was predeceased by her parents; a sister, Virginia Hansen; and grandson, David C. Chase.
She is survived by her children, Kim and Murphy Powers, Kelly and Bill Noble, Kathy and Chuck Pease, Leslie (Dusty) and Darlene French and Kyle Ross; ten grandchildren and nine great-grandchildren; siblings, Rosco (Junior) and Pauline Pelton, Jerry and Pat Pelton, Betty and Herbert Flint, and Sandra Curtis.
A celebration of her life will be held October 21, 2 p.m., at the American Legion, Post #205, 440 Eastern Avenue, Augusta.
EDWARD H. WILLIAMS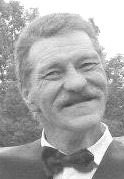 FAIRFIELD – Edward Herbert Williams, 61, passed away Friday, October 5, 2018, at his home, in Fairfield. He was born August 13, 1957, in Houlton, the son of Woodrow Lane and Frances Rebecca (Rogers) Williams.
On June 22, 1991, he married Sharon Greene. He was employed for many years as a mechanic at Ranger Contracting where he was employed by owner and friend, Bill Sanborn as well as working for Asplundh, a tree expert company. He enjoyed race cars, guns, hunting, camping, and spending time with family and friends.
He is survived by his wife of 27 years (they were together for 38 years), Sharon (Greene) Williams, of Fairfield; three sons, Edward Williams II and wife Heather, of Fairfield, Christopher Williams I, of Norridgewock, and Dominic Bailey, of Sidney; daughter, Nyoka S. Williams-Lizotte and husband Nicholas, of Sidney; four brothers, Woodrow Williams, of Florida, Rodney Williams Sr. and wife Debbie, of Oakland, Perley Williams and partner Cindy Abbott, of Oakland, Guy Williams Sr. and wife Debbie, of Rome; three sisters, Linda Bailey and husband Mike, of Sidney, Vicki French, of Palermo, Debbie Davis and husband Donnie, of Oakland; seven grandchildren; many nieces and nephews.
A Celebration of Life will be held Saturday, October 27, 2018, at 1 p.m., at 111 Greene Road, in Fairfield, with his brother, Rev. Rodney Williams, officiating.
In lieu of flowers, friends wishing may make donations in Edward's memory to Harold Alfond Center for Cancer Care P.O. Box 828 Waterville, Maine 04903 Ask for Linda Allan 207-626-7237
Arrangements under the direction and care of Dan & Scott's Cremation & Funeral Service, 445 Waterville Road, Skowhegan, ME 04976
PAMELA J. SMILEY
WINSLOW – Pamela Jean (Sterling) Smiley, 61, of Winslow, died on Saturday, October 6, 2018. She was born on September 27, 1957, in Waterville, to Richard and Valerie (Sawtelle) Sterling.
Pam graduated from Waterville High School in 1975. After marrying Frederick Smiley in 1976, they lived in both California and Texas, then eventually moved back to Winslow to raise their family. Pam worked at the Winslow Town Office for 31 years, most recently as the town clerk.
Known to her grandkids as Grammy or Gramma-Pamma, she loved to be with them and spent most evenings and free time bouncing around visiting them. Selfless and hardworking, Pam never hesitated to help anyone and never asked for anything in return. Her kind, loving soul and infectious laugh brought comfort to many.
She enjoyed cooking, gardening and "preserving the harvest." Pam's famous dilly beans, Chex mix, tourtiére pie and meatballs are among the many items loved by family and friends. Family was the most important thing to Pam. Her favorite times were summer trips to Rhode Island and holiday gatherings surrounded by all the chaos, good food and love.
Pam was predeceased by her parents; mother and father-in-law, Richard and Beverly Smiley; and her husband of 33 years, Fred Smiley.
She is survived by her four daughters and their spouses, Rene Smiley and Jack Stepp, of Winslow, Jessica Smiley and Peter Cheesman, of Winslow, Emily Smiley, of Waterville, Jillian Smiley and Joe Bard, of Fairfield; six grandchildren, Eliott, Nora, Marion, Hudson, Atlas and Jane; five siblings; eight sisters and brothers-in-law; 22 nieces and nephews; and eight grand-nieces and nephews.
Family and friends are invited to celebrate Pam's life on Saturday, October 20, from 11 a.m. – 2 p.m. at the Waterville Elks Banquet Center, 75 Industrial Street.
There will be a private family burial.
In liew of flowers, donations may be made in Pam's memory to Maine General Health to benefit Hospice Care: Maine General Health Office of Philanthropy, PO Box 828, Waterville ME 04903-0828.
DANIELLE LEFEBVRE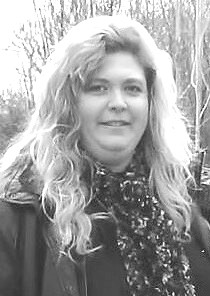 WINSLOW – Danielle "Danny" Lefebvre, 44, passed away on Wednesday, October 10, 2018, in Winslow, following her three year battle of Multiple Myeloma.
Danielle was born on March 13, 1974, in Norwich, Connecticut. She grew up in Colchester, Connecticut, where she attended and graduated from Bacon Academy in 1992 before packing up and moving to Maine. She worked at5 Inland Hospital, in Waterville, for a few years before transitioning over to working as a secretary for the Edmund Irving Pediatric Center at MaineGeneral Medical Center, in Waterville. She worked for MaineGeneral for about 20 years until she was diagnosed with Multiple Myeloma in August of 2015.k From there Danielle was in and out of the hospital working on getting treatments from the Harold Alfond Cancer Center in Augusta, before she moved down to Zephyrhills, Florida, where she continued treatment at the Moffitt Cancer Center, in Tampa, Florida.
Danielle was an inspiration to all who knew her, volunteering many years to organizations like the Brain Injury Support Group Association. She always brought light and joy into the lives of all of those she would meet. She was a loving and amazing mother, daughter, sister, and friend. She went through life with both beauty and grace, using her hilarious sense of humor to help power through the years she spent her cancer. She was and always will be a "Wonder Woman" to her children and to those who knew her well. She was incredibly proud of her children and always encouraged them to follow their hearts and chase their dreams. She was truly inspiring, strong, brave, and an all-around beautiful soul.
She is survived by her three children: Alicia, Abigail, and Christopher Carpenter, of Oakland; her ex-husband, James Carpenter, of Waterville; her parents, Joseph Raymond and Yvonne Lefebvre, of Winslow; as well as her siblings, Ronald Lefebvre, of Nantucket, Massachusetts, Michelle Bourez, of Chester, Connecticut, and Lynn Wagner, of Olalla, Washington.
Danielle's funeral will take place on Monday, October 22, 2018, at 11 a.m. at Notre Dame Catholic Church, 112 Silver St., in Waterville. There will be a receiving line at the back of the church prior to the funeral mass. Interment will follow after the funeral at St. Francis Cemetery.
Arrangements under the care and direction of Dan & Scott's Cremation & Funeral Service, 445 Waterville Road, Skowhegan.
Donations can be made to the Harold Alfond Cancer Center or to the Multiple Myeloma Research Foundation at www.themmrf.org.
LEONE I. PAGE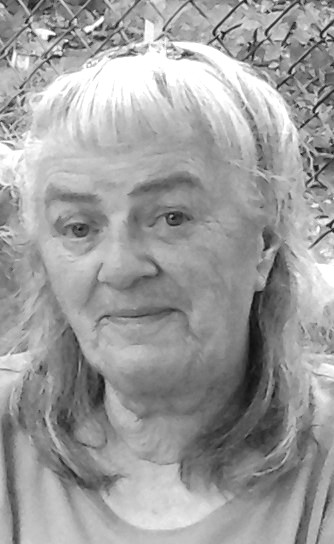 WINSLOW – Leone Inez Page, 75, passed away Sunday, October 14, 2018, at Maine Medical Center, in Portland. She was born July 6, 1943, in Waterville, the daughter of Willis Herbert and Lucille I. (Hunt) Page.
She attended Clinton High School. She was a homemaker, excellent in crocheting, making people happy, and a friend to all animal life no matter the size. Dusty, her bird, was everything to her. They were inseparable and enjoyed each other's company.
Leone is survived by son, Ira Armour and wife Pam, of Winslow; three brothers, Eddie Page and wife Gloria, of Clinton, Nobert Page, of Albion, and Allan Page and wife Tina, of Clinton; two sisters, Annie Page, of Durham, Linda Page and husband Carl Brickett, of Clinton; grandson, Nathan Armour and friend Brandis Carver, of Waterville. She was predeceased by her husband.
A graveside service will be held at a later date at the convenience of the family.
In lieu of flowers, friends wishing may make donations in Leone's memory to Humane Society Waterville Area, 100 Webb Road, Waterville, Maine 04901.
Arrangements under the direction and care of Dan & Scott's Cremation & Funeral Service, 445 Waterville Road, Skowhegan, Maine 04976.
OTHERS DEPARTED
ELAINE M. MORRISON LACHAPELLE, 89, of Winthrop, passed away on Thursday, September 27, 2018, at Heritage Rehabilitation & Living Center, in Winthrop. Locally, she is survived by two sons, Bill, of Readfield, and Rick, of Vassalboro.
HAROLD G. WARREN JR., 78, of East Boothbay, passed away on Saturday, October 6, 2018, at Central Maine Medical Center, in Lewiston, following a courageous battle with heart disease. Locally, he is survived by a son, Mark Warren, of South China.
Responsible journalism is hard work!
It is also expensive!
If you enjoy reading The Town Line and the good news we bring you each week, would you consider a donation to help us continue the work we're doing?
The Town Line is a 501(c)(3) nonprofit private foundation, and all donations are tax deductible under the Internal Revenue Service code.
To help, please visit our online
donation page
or mail a check payable to
The Town Line, PO Box 89, South China, ME 04358
. Your contribution is appreciated!
http://townline.org/wp-content/uploads/2019/07/Town-Line-Website-banner-v3-1030x206.jpg
0
0
Website Editor
http://townline.org/wp-content/uploads/2019/07/Town-Line-Website-banner-v3-1030x206.jpg
Website Editor
2018-10-17 14:12:12
2018-10-17 17:15:00
Obituaries, Week of October 18, 2018