BRIAN G. AYER
SOUTH CHINA––Brian G. Ayer, 73, passed away Wednesday, August 30, 2017, at MaineGeneral Medical Center, in Augusta. He was born February 14, 1944, in Waterville, the son of Charles D. and Martha (Greenleaf) Ayer.
He graduated from Hampden Academy in 1962, then continued his education at Maine Maritime Academy, in Castine, graduating in 1966. He was a member of the Marine Engineer's Beneficial Association for 34 years and Pacific Coast District #1 (PCD). Brian was employed by Lykes Brothers, American President Lines, Moore McCormick, Prudential Grace, Farrell Lines, United States Lines, and Sea Land CSX. He enjoyed corvettes, boating, fishing, gardening, home defense (maintenance projects), traveling, coastal traveling, eating out, and collecting tools.
Brian is survived by his wife, Iola L. (Bickford) Ayer, of South China; two daughters, Alexandra Pierce and husband Alan, of Stratford, Connecticut, Laurie Poirier and husband Tim, of Winslow; three sons, Randy Pottle and wife Gail, of Palermo, Micheal Ryan and wife Heather, of Palermo, Brian Aimsler and husband Diamon, of Palm Springs, California; grandchildren, Nathan, Stella, and Lucas Pierce, of Stratford, Connecticut, Tyler and Mason Poirier, of Winslow, Jamie and Guin Pottle, of Vassalboro, Lindsey Pottle, and Colton Ryan of Palermo; great-grandchildren, Trenton Poirier, of Winslow, and Ava Nugent, of Palermo.
Arrangements under the direction and care of Dan & Scott's Cremation & Funeral Service, 445 Waterville Road, Skowhegan.
Memorial donations may be made to the China Lake Association, PO Box 6215, China ME 04926.
NANCY W. GERRY
FAIRFIELD––Nancy Wheeler Gerry, recent resident of Bedside Manor, in Oakland, died Sunday, September 3, 2017, at MaineGeneral Medical Center, in Augusta. Nancy was born in Augusta, June 29, 1931, second daughter of Annie (Clough) and Manchester Haynes Wheeler Sr.
She attended school in Fairfield and was a graduate of Lawrence High School.
Nancy raised her family in Fairfield and was a longtime employee of Hathaway Shirt Company, in Waterville. She loved all animals, especially cats and horses. Nancy loved riding horses, reading, sailing, swimming, listening to classical music and opera, and sitting by campfires.
She was predeceased by her parents; her stepfather George M. Bott; her sister Hope Haynes Wheeler Brown and stepbrother Morrill Bott.
Nancy is survived by her sons, David Clifford and Michael Clifford and his partner Melody Leary, all of Fairfield; her daughters, Christina (Gerry) and husband Roy Lawrence Sr., of Benton and Bobbi (Clifford) and husband Frank H. Coombs III, of Hampden; grandchildren, Joshua Coombs, Erin Coombs, Justin Walker, Matthew Walker and Julia Lawrence; and her step-grandchildren; nieces and nephews.
An online guestbook may be signed and memories shared at www.lawrybrothers.com.
Memorial donations may be made to Waterville Area Humane Society, 100 Webb Rd., Waterville ME 04901.
ESTHER M. ELLIS
WINSLOW––Esther Mae "Terry" Ellis, of Winslow, passed away on Monday, September 4, 2017. Terry was born on March 29, 1942, in Waterville, daughter of Norman Dennis and Carolyn Brooks Knowles.
She attended Fairfield schools as a youth, later returning to earn her GED, then her high school diploma, then an associate's degree in secretarial science from Kennebec Valley Vocational Technical Institute.
On March 24, 1959, she married David L. Ellis Sr., and quickly became a military wife, a role with many challenges, all of which she embraced. Terry and David traveled and lived on many different Naval Air Bases, growing their family along the way. Dave and Terry finally received orders to return to Maine to serve at the Brunswick Naval Air Station in 1971. They settled their family in China, and he left for Sicily, where unfortunately Dave suddenly passed away at the age of 32.
At the age of 29, Terry became the sole parent of their four children, Blaine, David, Brian, and Heidi. As with everything in her life, she approached this head on, always making sure they were her priority.
For 18 years, she was known as the "voice of Boothby and Bartlett," making many friends along the way.
Family meant everything to Terry. All sporting events, plays, dance recitals, and holidays were important family times for her. All of her children and grandchildren know the phrase "Honey Child" and who that belonged to. They were all her "Honey Child" and she was sure to relay to all of them just how much she loved them.
She was predeceased by her parents; her infant brother, Roger; her mother and father-in-law, Mona and Gerald Ellis; her sister-in-law, Gina Ellis; grandson, Ryan Ferrigan; and several close cousins.
Her survivors include sons Blaine Ellis and fiancé Robin Coutureson, David L. Ellis Jr. and wife Heidi, Brian Ellis and wife Janet; daughter, Heidi Louten and husband Rick; 11 grandchildren; 14 great-grandchildren with two on the way; her inlaws, Joseph "Skip" Ellis, Claire and Tom Pelotte, Roxanne and Margo Ellis, and Gary and Marie Ellis; her sister and brother-in-law, Delores and Rene Field; and stepdad, Tom Elliot.
Condolences may be expressed and memories shared at www.lawrybrothers.com.
BLANCHE F. WRIGLEY
OAKLAND––Blanche F. Wrigley, 84, passed away on Tuesday, September 5, 2017. She was born on October 23, 1932, in Waterville, the daughter of Aline and Dzeri Begin.
A graduate of Lawrence High School, in Fairfield, and Sisters Hospital, she began a career as a nurse in 1953. She married Richard Harris, in 1954, with whom she had four children. They were together for just eight years before Richard's death in 1962.
Blanche raised her children independently with the support of a network of family, friends, and neighbors. In 1980, she married Gerald (Jake) Wrigley. Their two families became one, and together they shared decades of birthday parties, dinners, game nights, camping trips, and many other adventures. The family house became the site of annual Thanksgiving and Christmas celebrations, crammed to the walls with relatives, food, and humor.
After retiring in the 1980s, Blanche took pleasure in gardening, making jigsaw puzzles, finding the perfect gift for family members, and playing cribbage and other games where her competitive spirit made for many lively evenings. She was a lifelong communicant of Immaculate Heart of Mary and Corpus Christi Parish.
Blanche was also predeceased by her second husband Jake Wrigley; stepdaughter Susan Eaton; grandson Nick Marin; and sisters Annette Cameron and Juliette Begin.
She is survived by her children, stepchildren, and their spouses, Stephanie and Rick Thibodeau, Richard and Sandra Harris, Luke and Tena Harris, Desiree and Lenny Marin, Joanne Shaw, Time and Laurie Wrigley, and Donna Wrigley; 12 grandchildren and their spouses; eight great-grandchildren; her sister Claire Roberts; sisters-in-law Shirley Wilson and Dianne Johnson; numerous nieces and nephews; and son-in-law Kevin Eaton.
An online guestbook may be signed and memories shared at www.lawrybrothers.com.
Memorial donations can be made to the local charity of your choice.
DAKOTA J. BLASCHKE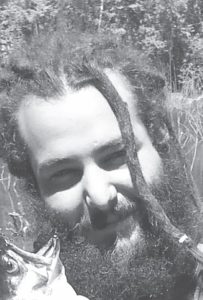 WINSLOW – Dakota "Cody" Blaschke, 24, passed away at his home, in Winslow, on Monday, September 4, 2017. Cody was born in Waterville on June 24, 1993, the son of Frederick "Rick" Blaschke and Arlene (Marsh) Blaschke. Cody was educated in the Vassalboro Community School and Waterville Senior High School, graduating from Erskine Academy, in South China, in 2011.
He worked at an organic farm in China and for the past two years as an associate at Walmart, in Waterville. He enjoyed gardening, cooking, fishing, spending time with his family and friends, and helping his brother Sage work on his house.
Cody recently adopted a rescue dog from Puerto Rico through the Humane Society Waterville Area. He had just discovered that "Rico" understands commands in Spanish better than in English.
He will be remembered for his outgoing personality, his kind soul and his infamous dread locks.
He was predeceased by his grandparents Frederick M. and Evelyn Blaschke, and Edmund and Kathren Marsh.
Cody is survived by his parents Rick and Ruth Blaschke, of Clinton, Arlene Blaschke and John Ganzen, of Vassalboro; siblings Amanda Blaschke and Sage Blaschke (his best friend), both of Winslow; Billie Jo Moore, her husband John and their children Dylan, Lyllian and Samuel, of Clinton; Jeremy Hardy and his wife Hali and their children Gerald and Charles, of Newport; and many aunts, uncles and cousins.
A funeral service will be held at 3 p.m. on Sunday September 17, 2017, at Daystar Chapel, 574 Lakewood Road (Rte. 201), Madison.
Please visit www.veilleuxfuneralhome.com to share condolences, memories and tributes with Cody's family.
Memorial donations may be made to Humane Society Waterville Area, 100 Webb Rd., Waterville ME 04901.
BONNIE MATHIEU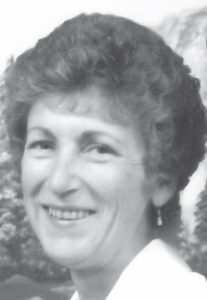 OAKLAND – Bonnie Mathieu, 79, died peacefully on Saturday, September 2, 2017 in Waterville. When she took her last breath she was being held lovingly by her husband Armand Mathieu of 59 years, her daughters Julie Mathieu and Linda Nelson, and their husbands Wayne Allen and Greg Nelson, respectively. Stubborn until the end, she held onto life until her son Michael Mathieu and his wife Beth Erlander were able to visit from Colorado. Michael lives with quadriplegia and it was the first time he had been on an airplane since his injury five years ago.
Bonnie was born in Edison (formally Raritan Township), New Jersey, on May 16, 1938, to Adam and Elizabeth Beyer. She attended Perth Amboy High School, in Perth Amboy, New Jersey. Soon after high school, she was introduced to Armand and they quickly fell in love and were married on July 12, 1958.
She quickly leapt into motherhood and by 1964 she had three beautiful children: Julie, Linda and Michael. Much of her energy and passion went into being an excellent wife, mother, homemaker and also a caretaker for her mother Elizabeth. She had a special knack for making birthday parties fun with special cakes and games, making awesome outfits for Halloween and other occasions, preparing fabulous food around the holidays and other gatherings, and finding four leaf clovers.
She was a rock in the family. She was always there. She had a big heart. She knew how to listen. She took care of bumps and bruises and cuts and fixed clothing and disseminated special clippings from the newspapers and news of all the extended family. For ten years she satisfied some of her love of plants by working seasonally at Longfellow's Greenhouses, in Manchester. Later, she worked part-time for Armand's business Maine Business Solutions, in Oakland. She was a long time active member of the Resurrection Lutheran Church, in Waterville.
Some of her special interests included, cooking, reading, sewing, gardening, painting, making pesto, birds, music, crossword puzzles, and crafts. She had a great sense of humor, and was quiet, gentle, compassionate. She was courageous to the highest order, surviving five bouts of cancer over 25 years!
She is survived by her husband and children and her one grandchild, Ryan Copeland and his partner Ella; brother Allan Beyer and his wife Barbara and their three children Kathy DelGiorno, Ken Beyer, and Chris Beyer; niece Rose Lovecchio and nephew Bruce Mast.
Her funeral will be held at 11 a.m., Saturday, September 16, at the Resurrection Lutheran Church, 36 Cool St., Waterville. A reception will follow in the basement of the church.
Arrangements under the direction and care of Dan & Scott's Cremation & Funeral Service, 445 Waterville Road, Skowhegan, ME 04976.
Memorial donations may be made to the Michael S Mathieu Special Needs Trust, c/o Beth Erlander, 905 Rosewood Ave., Boulder, CO 80304, which directly supports Bonnie's son Michael, who relies on the generosity of friends and family to support himself as a quadriplegic recovering from a spinal cord injury five years ago.
OTHERS DEPARTED
NONA N. BURK, 86, of Winthrop, passed away on Wednesday, August 30, 2017, at MaineGeneral Medical Center, in Augusta. Locally, she is survived by a daughter Tedda Henry and husband Rick, and grandson Mitch Henry, all of Augusta.
GLORIA GAYNE, 87, of Waterville, passed away on Sunday, September 3, 2017. Locally, she is survived by sons Doug Gayne, of Augusta, and Scott Gayne and wife Terri, of Winslow; and a cousin, Faylene Holt, of Fairfield.
RICHARD J. DUPLESSIS, 93, of Augusta, passed away on Wednesday, September 6, 2017, at the Veterans Administration Medical and Regional Offices, at Togus, following a courageous battle with cancer. Locally, he is survived by sisters Rita Valliere, of Augusta, and Christine Gay and husband Harvard, of Vassalboro; grandsons, Michael Bumford, of Windsor, Scott Bumford and wife Kim, of Oakland, and Jonathan Bumfored and fiancée Jen, of Augusta.
WALTER SCOTT TRAVIS, 54, of Fort Lauderdale, Florida, died on Sunday, September 10, 2017, at his home following complications from diabetes. Locally, he is survived by his mother, Harriet McConnell, of South China, a brother, Joseph Travis III, of Palermo, and a sister, Cynthia Markham and husband Gary, of Farmingdale. He was predeceased by his father Joseph Travis Jr., of Palermo.
Responsible journalism is hard work!
It is also expensive!
If you enjoy reading The Town Line and the good news we bring you each week, would you consider a donation to help us continue the work we're doing?
The Town Line is a 501(c)(3) nonprofit private foundation, and all donations are tax deductible under the Internal Revenue Service code.
To help, please visit our online
donation page
or mail a check payable to
The Town Line, PO Box 89, South China, ME 04358
. Your contribution is appreciated!
http://townline.org/wp-content/uploads/2016/06/TownLineBanner.jpg
0
0
Website Editor
http://townline.org/wp-content/uploads/2016/06/TownLineBanner.jpg
Website Editor
2017-09-13 18:16:20
2017-09-13 18:17:57
Obituaries, Week of September 14, 2017