ROBERTA B. CAMERA
FAIRFIELD – Roberta Camera, 59, of Fairfield, died Dec. 11, 2017, at home from complications of a brain aneurysm and pancreatic cancer. She was born in Connecticut, the daughter of Robert and Jane (McCourt) House, and granddaughter of Philip and Frances McCourt and Robert and Glenora House.
Roberta spent her life caring most and foremost to family. She was a CNA for the elderly. For the past 23 years she devoted her life at home, caring for two physically disabled women, keeping them safe, happy and loved.
She is survived by her husband of 38 years, Robert Camera Sr.; her grandmother Frances McCourt; daughters Marie Bellows and husband Edward, Amanda Douglass and husband William; stepson Robert Camera Jr. and wife Susan; stepdaughter Dawn Camera; 24 grandchildren; and six great-grandchildren; siblings Kirk House, Cindy Haley, and Kim Cameron.
DOROTHY A. BELANGER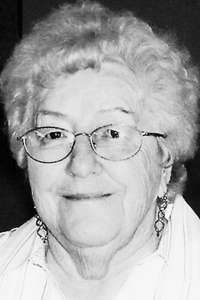 FAIRFIELD – Dorothy Alice (Gwazdosky) Belanger passed away Wed­nesday August 15, 2018, at her home in Fairfield. She was born in Winslow on either January 30 or January 31, 1926. The ongoing debate over which day stems from the desire to have a different birthday than her twin, Doris. (Neither of whom 'came over on the boat' regardless of what they told you.) They were two of the 10 children born to Russian and Polish immigrants, Stephen and Olga (Kachnovich) Gwazdosky.
Dorothy graduated from Winslow High School in 1945, where her yearbook recognizes she and Doris' penchant for confusing their teachers by trading places. Dorothy and Doris moved to Washington, DC, later that year to work as clerks for the federal government. Together they stood in front of the White House with thousands of others following the announcement that Japan had surrendered.
Dorothy moved back to Maine, met, fell in love with, and married Harold Belanger in 1951. The Winslow Black Raider had fallen for a Lawrence Bulldog who would not stray far from home. Dorothy and Harold raised five children and two businesses in Fairfield. They trademarked "Belanger's Famous Tortiere Pies" in 1951. The pies were originally sold at Belanger's Market which was run by Harold and his brother, Fred. Dorothy and Harold ran Belanger's Drive-In and Dairy Bar from 1974 until their retirement in 1986. Not content to retire, Dorothy worked for several more years at Sounds Easy Video where she was once recognized as Employee of the Year. Dorothy also enjoyed participating in her Monday night bowling league winning several titles in the early 1990s.
Dorothy was predeceased her husband, Harold; her parents; six brothers, Nicolas, Alec, Joseph, William, Julius and John Gwazdosky, and three sisters, Doris Gwazdosky DeAngelis, Nellie McMahon and Luba Gwazdosky.
Dorothy is survived by her five children, Diane Veilleux, of Fairfield, Beckie Seeley and her husband Calvin, of Winslow, Linda Brown and her husband Gordon, of Rome, Russell Belanger and his wife Tina, of Fairfield, and Ruth Leigh and her husband Randy, of Fairfield; six grandchildren, Jenny Boyden and her husband Matt, of Clinton, Amy Foss and her husband Gerald, of Winslow, Tracy Leigh, of Windsor, Chelsea Brown, of Rochester, New York, Chace Belanger, of Portland, and Paige Belanger, of Fairfield; three great-grandchildren, Storer and Jillian Boyden, of Clinton and Cassidy Foss, of Winslow; and many nieces and nephews.
An online guestbook may be signed, and memories shared at www.lawrybrothers.com
Arrangements are by Lawry Brothers Funeral & Cremation Care, 107 Main St., Fairfield.
DENISE M. PELLETIER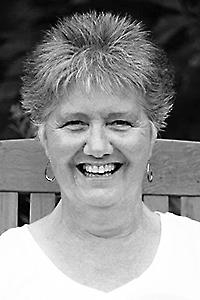 WINDSOR – Denise M. Pelletier, 59, of Windsor, passed away on Friday, August 10, 2018. Denise was born February 8, 1959, to parents Armand and Bertha Pelletier.
She grew up in Gardiner with eight siblings. She often spoke of helping her mom cook delicious homemade donuts and helping her dad with his horses. She attended Gardiner High School and worked for the State of Maine Bureau of Motor Vehicle. Denise loved dearly her "girls" from work and her close friends who did so much for her while she battled breast cancer for nine years. Denise loved taking trips with her family and significant other. She enjoyed sewing quilts, doing crafts, woodworking, her flower garden, and could do anything she set her mind to.
Denise is described by so many as the strongest woman they will ever know. She was a great mother but also a best friend and confidant to her children. Her most precious love was her eight "grandbabies."
She was predeceased by her sister, Sheila Jackson; her parents, Bertha and Armand Pelletier; and her grandmother, Alice Cote.
Denise is survived by her four children; Amy French and husband, Chris, with granddaughters, Ryleigh and Norah; Michelle Haskell and husband, Rodney, with granddaughter, Christina, and grandson, Codey; Penny Wilson with granddaughter, Elizabeth Dugas, and grandson, Teddy Walen; a son, Scott Wilson and wife, Deidra, with granddaughter, Mayla, and grandson, Matthew; her significant other, Paul Temple; two sisters, Sandra Lambert, Brenda Owens; five brothers, Norman, Dana, Larry and David Pelletier and Ricky Hume; along with many sisters- and brothers in-law, nieces and nephews.
Flowers, memories, condolences, photos and videos may be shared with the family on the obituary page of our website at
www.staplesfuneralhome.com.
NETTIE M. ALBAIR
OAKLAND – Nettie Mae (Hartsgrove) Albair, 62, passed away on Saturday, August 25, 2018, at Massachusetts General Hospital, in Boston. She was born March 1, 1956, in Hartland, the daughter of Edmund H and Tildy E. (Grondin) Hartsgrove.
She graduated from Skowhegan High School in 1975. On May 17, 1986, she married Ronald Albair, in Skowhegan. She was employed as a ward secretary and medical records clerk at Redington-Fairview General Hospital, in Skowhegan, for over 40 years. She enjoyed reading, camping, and cooking.
Nettie is survived by her husband of 32 years, Ronald Albair, of Oakland; daughter, Sara Borelli and husband James, of Oakland; three brothers, Ronald Hartgrove, of Augusta, Ralph Hartsgrove, of Skowehgan, Allen Hartsgrove, of Norridgewock; three sisters, Diana Demmons and husband Carlton, of Skowhegan, Deborah Trucotte, of Canaan, Brenda Hei and husband Peter, of Waterville; Aunt Regina Hartsgrove, of Norridgewock; sisters-in-law, Constance Hartsgrove, of Oakland, Martha Hartsgrove, of Canaan, Deborah Albai,r of Newport, Trudy Albair, of Oakland; brother-in-law, Levi Albair, Jr. and wife Lorraine, of Corinna, Bruce Albair, of Oakland; Aunt Ina Hartsgrove, of Corinna; many nieces and nephews.
She was predeceased by her parents, Tildy and Edmund Hartsgrove; mother and father-in-law, Levi and Mona Albair; sisters, Norma Libby, Joan Cayford, Linda Robinson; brothers, Edmund Hartsgrove, Jr., George Hartsgrove, Terry Hartsgrove, and Larry Hartsgrove.
In lieu of flowers, friends wishing may make donations in Nettie's memory to the American Heart Association, Maine Affiliate, 51 US Route 1, Suite M, Scarborough, Maine 04074.
Arrangements under the direction and care of Dan & Scott's Cremation & Funeral Service, 445 Waterville Road, Skowhegan, Maine 04976.
RAYMOND J. MORRISSETTE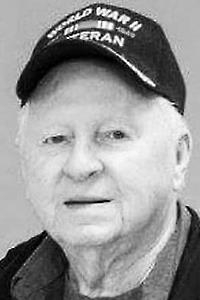 SOUTH CHINA – Raymond J. Morrissette, 91, of South China, passed away on Tuesday, August 28, 2018, at Togus Springs Hospice Unit at VA Maine Health Care System, at Togus, following an extended illness. He was born in Augusta on June 20, 1927, the son of Ernest Morrissette and Maria (Jacques) Morrissette.
He left an indelible mark for his children to follow in his footsteps to be good American citizens, fine and honest human beings, imparting work ethics for all to live successful and accomplished lives.
Prior to his retirement, he distinguished himself as a hard working contractor/builder by trade, notably building 37 houses (without the assistance of pneumatic tools nor the convenience of a delivery from a cement truck) in the Augusta area. When building became less than profitable, he turned to farming, building his first 15,000 square foot hen house in the late '50s on Church Hill Road; and, when this wasn't large enough in which to make his living and raise his family, he built a 24,000 square foot hen house and a three bedroom cape on Spring Road, raising 32,000 chickens, beef cattle and other farm animals. He experienced many hardships, i.e., losing his farmhouse and barn to a fire in 1958, and yet again by fire, another hen house in 1980 on the Spring Road, facing each devastating loss with resolve, an enduring spirit and with faith guiding his way.
He was very proud to have served honorably in the Army Air Corps during World War II. He married the love of his life when he returned, in 1947, to Germaine (Poulin) Morrissette, and was immediately and lovingly embroiled in her 16 siblings and their spouses. They were married for 60 years before she passed in 2007. Together they shared a loving and companionable life, raised four children and shared a mutual love of fishing. Many remark fondly on how, in the 1950s, Dad hitching up his team of work horses (Dick and Goldie), tapping over 75 sugar maple trees, making the most delicious thick, deep amber maple syrup in his Sugar Shack.
He was a member of the American Legion Post #205, and a former member of the Calumet Club.
Surviving are two daughters, Louise S. Bean and her husband Bill of Augusta, Marie L. Keys and her husband Russ of Tijeras, N.M., two sons, Philip R Morrissette, and Anthony R. Morrissette and his spouse Beryl of Augusta; eight grandchildren; and 12 great-grandchildren. He leaves behind a special cousin; and many beloved nieces and nephews. He was predeceased by a brother, Wilfred Morrissette and his wife Yvette, two sisters, Simone Michaud and her husband Jerry, and Jeannette Dowling and her husband Jak.
There are no public visiting hours scheduled. A Memorial Mass of Christian Burial will be celebrated 11:30 a.m. on Thursday Sept. 6, 2018 at St. Augustine Catholic Church, Augusta. Committal with military honors will follow in the chapel at Maine Veterans Memorial Cemetery, 163 Mt. Vernon, Rd., Augusta.
Arrangements have been entrusted to Plummer Funeral Home, 16 Pleasant St., Augusta. Condolences, stories and photos may be shared at www.plummerfh.com.
AREA NOTABLE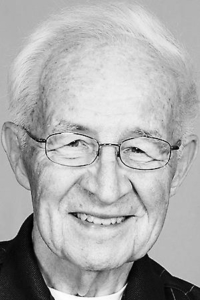 EARL R. RANCOURT, 85, of Waterville, passed away on Tuesday, August 21, 2018. He was born in Waterville on January 29, 1933, one of seven children of Evelyn (Mathieu) and E. Albert Rancourt. He was educated in local schools and graduated from Waterville High School. Earl was Treasurer/Manager of the Notre Dame Federal Credit Union, in Waterville, serving in many leadership positions. Locally, he is survived by his wife of 63 years, Annette (Giguere) Rancourt; his son, Gerry Rancourt and his wife, Karen and their children: Ryan Rancourt, John Rancourt, Todd Rancourt and his wife, Jenn, Jill Merckens and her husband, Jefferey; his daughter, Denise LaFrance and her husband, Dan and their children: Crystal Colello and her husband, Josh, Jeff LaFrance and his fiancé, Amber Costigan, Kelley LaFrance and her companion, Drew Glasheen; six great-grandchildren: Rylee, Bridgette and Alex Rancourt, Owen and Olivia Colello, Rory Costigan; one brother, David Rancourt and his wife, Pat; three sisters, Joyce Purnell and her husband, Francis, Arlene Jones and her husband, Gordon, Celeste Harris and her husband, David, his sister-in-law, Muriel Rancourt, his brother-in-law Robert Lachance, as well as quite a few nieces and nephews. Earl was predeceased by his brother, Carl Rancourt and his sister, Shirley Lachance.
LOCAL TIES:
JOSEPH H. VEILLEUX
Joseph Veilleux, 68, of Oceanside, California, passed away at home on Monday, July 23, 2018. Joe was born on April 26, 1950, in Waterville, to Edward and Anna (Hebert) Veilleux.
Joe married Karen Zitka in 1972, in Kittery. He retired in 1998 as a Master Gunnery Sergeant after serving 29-1/2 years in the U.S. Marine Corps, and then worked as a Broker Associate/Realtor until his death.
Joe is survived by his wife Karen, his daughter Rhonda Veilleux and grandson Vincent, of Nantucket , Massachusetts; sisters Alice Lachance and husband Pearley, of Winslow, Theresa Lankford and husband Winfred, of Melfa, Virginia, and Julie Northrop, of Florida; brother, Edward Veilleux and wife Idella Veilleux, of Windsor Lock, Connecticut.
Responsible journalism is hard work!
It is also expensive!
If you enjoy reading The Town Line and the good news we bring you each week, would you consider a donation to help us continue the work we're doing?
The Town Line is a 501(c)(3) nonprofit private foundation, and all donations are tax deductible under the Internal Revenue Service code.
To help, please visit our online
donation page
or mail a check payable to
The Town Line, PO Box 89, South China, ME 04358
. Your contribution is appreciated!
http://townline.org/wp-content/uploads/2016/06/TownLineBanner-1030x206.jpg
0
0
Website Editor
http://townline.org/wp-content/uploads/2016/06/TownLineBanner-1030x206.jpg
Website Editor
2018-09-05 13:49:23
2018-09-05 13:49:23
Obituaries, Week of September 6, 2018