Notice:
Due to staff illness, this week's issue of The Town Line is of minimal size. We apologize for any news articles that may have been inadvertently omitted. We anticipate a return to normal next week.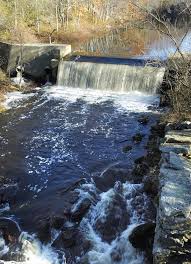 PALERMO — This legislation, sponsored by Rep. Jeff Pierce, (Dresden) proposes giving control of the dam on Sheepscot Pond to the Dept. of Marine Resources after decades of successful management by the Dept. of Inland Fisheries and Wildlife. The Sheepscot Lake Association and the Town of Palermo oppose LD922's proposal mandating action to open the dam without regard to possible consequences. Returning these migratory fishes presents several risks which must be taken seriously […]

CHINA — China selectmen have scheduled a special meeting at 5:30 p.m. Monday, Jan. 29, to continue work on the warrant for the March 24 town business meeting. At their Jan. 22 meeting, board members spent almost two hours going over the draft warrant Town Manager Daniel L'Heureux prepared. Major items they did not discuss, or did not decide on, include […]
CHINA — China Planning Board members have decided to start carrying out their responsibility to prepare a revised town comprehensive plan before the current one expires in the summer of 2020. The three members at the Jan. 16 meeting directed Chairman Tom Miragliuolo to ask selectmen to appoint a new comprehensive plan committee and to try to get a request for funds on the warrant for the March 24 town business meeting […]

BENTON — Graicen Giroux, 7, from Benton, got his first pin in wrestling this weekend at the Mid-Coast Youth Wrestling Club Youth Opener, the first tournament for the season. Graicen wrestles for Skowhegan youth wrestling […]

CHINA — The Town Line newspaper, a nonprofit committed to serving area communities, has been selected as a beneficiary of the Hannaford Helps Reusable Bag Program for the month of February […]

Remembering Fall, an elusive bug, and a snowy owl. The best pictures of the week from our readers!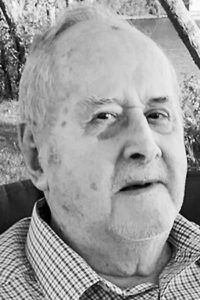 EAST VASSALBORO – Herbert Louis Cates, 94, passed away on Thursday, January 18, 2018, following a month of serious illness. He was born on September 2, 1923, at the East Vas­sal­boro Family Homestead, the seventh of 12 children of Benjamin Harold Sr. and Anabel Ingraham Cates…. and 4 others…
Take our weekly survey!


[poll id="33″]
Town Line Original Columnists
by Roland D. Hallee | This week, I'm going to print an article that was sent to me by Glenn W. Martin, of Montville, regarding the tick-born disease epidemic. It is an interesting article and worthy to be passed on to our readers […]
by Peter Cates | Joan Morris and her husband, William Bolcom, have been serving up records and concerts for over 45 years since the early seventies, their specialty being popular songs and composers from the Civil War to the '50s Lieber and Stoller. One album spotlighted Henry Clay Work, who wrote My Grandfather's Clock […]
by Marilyn Rogers-Bull & Percy | The Solon Budget Committee meeting was held at the Municipal building on Saturday, January 20 … A meeting of the Coolidge Library Trustees meeting was held at the library on January 18 […]

by Debbie Walker | I made a long put-off trip to the dermatologist to have a little mole thing on my forehead looked at. They told me just by looking at it that it was a basil cell carcinoma, lot of words for cancer. Instantly, that thing reminded me of being in Maine, come in from the woods with a tick on you and all you want to do is get it off you! And anyone else in the room starts checking for any ticks on themselves. Well my immediate reaction was: GET THAT THING OF ME, NOW! This little mole thing was now my "tick" and I wanted it gone, now! […]
The New Year is a wonderful time to not only evaluate your past, but also explore your goals for the year ahead. While it is common that health and fitness resolutions land at the top of people's list, the truth is that achieving any goal in 2018 is dependent upon good health. Whether planning that bucket list vacation, trying a new hobby or spending more time outdoors, a healthy fitness routine is the backbone of making these goals achievable […]