BRADLEY A. SOULE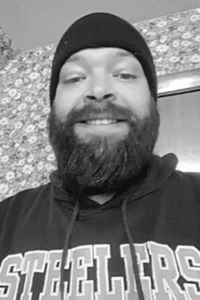 WINSLOW – Bradley (Brad) Alton Soule, 39, of Winslow passed away unexpectedly on April 14, 2021. Brad was born in Waterville to David and Jody Soule, on July 5, 1981.
Bradley grew up in Clinton and was a 1999 graduate of Lawrence High School, in Fairfield. After graduating, Brad attended Thomas College, in Waterville, enrolled in the computer technology program.
In 2004, Brad began his career at L.L. Bean, where he became a highly respected and loved team member. Utilizing his affable and genial demeanor, Brad quickly advanced in rank at L.L. Bean's call center. His ability to work through complex issues while ensuring the highest level of customer service and satisfaction, and his ability to guide and assist his teammates, made him a stalwart within the company.
A lifelong Pittsburgh Steelers fan, many memorable moments were created during family gatherings when Brad attempted to convince his father, brother and nephew to change football allegiances to a "real" team. Though ultimately unsuccessful in his pursuit, the banter will be deeply missed by all that had the pleasure to witness it.
Bradley is survived by his parents, David and Jody Soule, of Clinton; his brother, Jamie Soule and wife Amanda, of Fairfield; his nephew, Braden Soule, of Orono; and his niece, Hannah Soule, of Fairfield. A public graveside service for family and friends will be held at 11 a.m., on Saturday, May 15, at the Green Lawn Rest cemetery, on the Bangor Road (Route 100), in Clinton. A private family burial will occur directly after the service, where he will be laid to rest within the family plot.
Arrangements are in the care of the Lawry Brothers Funeral & Cremation Care, 107 Main St., Fairfield, where condolences may be shared with the family on the obituary page of the website at http://www.familyfirstfuneralhomes.com
In lieu of flowers, the family asks that the generosity of Brad's life continues by donations be made to the Make A Wish foundation in Bradley's name.
KEVIN L. GILBERT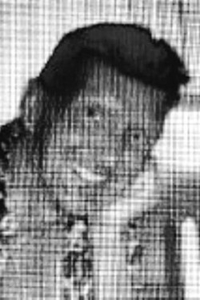 WATERVILLE – Kevin L. Gilbert, 55, passed away Thursday, April 15, 2021, at Central Maine Medical Center, in Lewiston. He was born April 3, 1966, in Waterville, the son of Arthur L. Gilbert and Donna J. (LeBrun) Stevens.
He graduated from Winslow High School in 1984, then continued his education at Thomas College, in Waterville, from 1984-1986 and attended University of Southern Maine, in Gorham, from 1986-1988 where he graduated with a bachelor's degree.
As a child, Kevin spent summers at Pine Tree Camp. This would be the place where he held his first job. His experiences at PTC created many special memories and lasting friendships. Later he worked for Residential Resources, Inc., as a caregiver. Kevin enjoyed coin and stamp collecting, fishing, bird-watching, and football with his favorite team being the Dallas Cowboys.
Kevin is survived by his mother, Donna (LeBrun) Stevens, of Waterville; sister, Kathy Ludden, of Waterville; brother, Troy Denis, of Waterville; two nephews, Brandon Ludden and partner Nicole Sheets, of Waterville, Jeremy Ludden, of Burnham; niece, Danielle Ludden, of Unity; great-nephew, Dillon Ludden, of Waterville; great-niece, Zoey Clarke, of Waterville; uncles, Ronald Gilbert, of Winslow, Jerome LeBrun and wife Noreen; of Norridgewock; five aunts, Linda Joler and husband Tim, of Oakland, Ruth Dunn, of Waterville, Alice Stanton, of Waterville, Carolyn LeBrun, of Waterville, Sheila Day, of China; many cousins.
He was predeceased by father, Arthur Gilbert; grandparents, Leo and Edna Gilbert, and grandmother, Aldena LeBrun.
A celebration of life will be held at a later date at the convenience of the family.
Arrangements under the direction and care of Dan & Scott's Cremation & Funeral Service, 445 Waterville Road, Skowhegan ME 04976.
In lieu of flowers, donations may be made in Kevin's memory to Pine Tree Society, 149 Front St., Bath, ME 04350, or Humane Society Waterville Area, 100 Webb Rd., Waterville, ME 04901.
JUNE LANE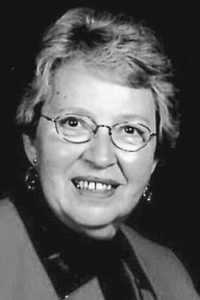 WINSLOW – June Lane, 90, died peacefully at Bridges EPOCH, in Nashua, New Hampshire, on Monday, April 19, 2021. June was born November 8, 1930, in Winslow, the daughter of Herman and Rita (Labbe) Veilleux.
She attended St. John School, in Winslow, Mount Merici Academy, in Waterville, and graduated Waterville High School (1949). She married the love of her life, Robert Lane, of Oakland, on July 4, 1950, and they lived a happy life together for 68 years.
June started her banking career at Federal Trust Co. (1952), in Waterville. She was president of local chapter KSKL (1972-1973) which encompassed Kennebec, Somerset, Knox, and Lincoln counties. She was a member of Public Relations National Committee for New England states (1974-1975), and member of the National Association of Bank Auditors and Controllers. June retired in 1987 as assistant vice president and auditor. She was a member of the VFW Auxiliary Post #8835, in Winslow, and a devout communicant of St. John the Baptist Church, Winslow.
June's passion included camping, boating, and fishing with close friends and family on local lakes.
Survivors include her sisters-in-law, Marie Martin, and Jeannine Vigue and June's brother-in-law, Francis; her niece/godchild, Kim Gilbert (husband Paul), their children, Jennifer (husband Kyle), and Gregory (wife Sarah); her nephew, Keith Vigue (wife Sheila) and son Derek; her godchildren, Philip Pouliot and Kim Pearson and respective families; as well as many cousins and special friends.
She was predeceased by her mother and father, a nephew/godchild, David Vigue, and beloved husband, Robert Lane.
At June's request there will be no visiting hours.
A Mass of Christian Burial will be celebrated on Monday, July 19, 2021, 10 a.m., at St. John the Baptist Church, Winslow, with a graveside burial at the Maine Veternan's Memorial Cemetery, 163 Mount Vernon Road, Augusta, at 2 p.m.
DEBORAH R. WILLIAMS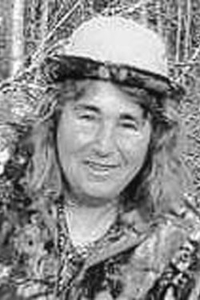 OAKLAND – Deborah Rose (Hitchcock) Williams, 60, passed away Monday, April 19, 2021, at her home, in Oakland. She was born June 30, 1960, in Waterville, the daughter of James Victor and Dorothy Lorraine (Landwehr) Hitchcock.
She graduated from Messalonskee High School, in Oakland, class of 1978, then continued her education at Kennebec Valley Technical Institute, in Fairfield, graduating in 1992.
She was employed for 28 years (1992-2020) as an electrician for Colby College. She was a member of the American Legion Auxillary Post #51, in Oakland, Oakland Lions Club and Moose Alley Riders, of Bingham. Deborah enjoyed playing darts, four-wheeling, fishing, hunting, camping, trivia, and spending time with friends and family.
Deborah is survived by her partner, Paul Dubois, of Oakland; grandchildren, Justise, Ayanna, Cadance, Ellie, Jayce, Serena, Sheena, Sasha, Richie, and many more grandchildren and great-grandchildren; sons, Jesse Damron and wife Becca, of Benton, John Russel Williams, Stephen Michaud Sr., of Oakland, Brian Michaud and wife Janet, of Oakland, Andrew Landry and wife Laurie, of Smithfield; daughters, Sheila Upton, Amy Lessard, Cynthia Lafrieniere and husband Richard, all of Oakland; brothers, James Hitchcock and wife Nola, of Sabattus, Gary Hitchcock, of Bangor, and Timothy Hitchcock; sisters, Linda Snow and husband Gary, of Maplewood, Ohio, Kathy Duran and fiancé Dan, of Fairfield, Krissy Veilleux and fiancé Ed, of Belgrade; many nieces, nephews, cousins; aunt, Mary; cousin, Susan Boynton and husband Gary.
A graveside service was held Saturday, May 1, 2021, at Lewis Cemetery.
Arrangements under the direction and care of Dan & Scott's Cremation & Funeral Service, 445 Waterville Road, Skowhegan ME 04976.
In lieu of flowers, friends wishing may make donations in Deborah's memory to the Women's Auxillary Post #51, 22 Church St., Oakland, ME 04963.
ELLA MAE SANDERS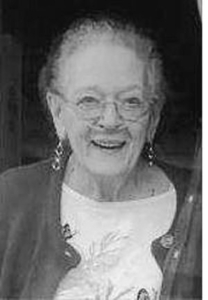 UNITY – Ella Mae (Carter) Sanders, 85, passed away on Wednesday, April 21, 2021, at home. She was born in Fairfield Center, to Charles H. Carter and Louise L. Carter (Whitney) on February 18, 1935.
She fought with numerous health issues and chose to come home to live out the rest of her days surrounded by family.
"Ellie" (as she always preferred to be called), was a graduate of Lawrence High School, in Fairfield, when she married the love of her life, Robert Maurice Carter, on November 15, 1952. Together they had six children.
She was employed at Keyes Fibre Co. (now Huhtamaki), Waterville, for several years. After leaving Keyes, she then worked many years for Unity College as a cook and then as a secretary for the maintenance department. She later worked for GHM Insurance Co., in Waterville, before she retired. She went on to marry George (Joe) L. Nutt, and together they had a daughter, Nicole. Ellie remarried twice more, where she enjoyed 20 years with her predeceased husband, Gerald Wayne Sanders. After retirement she traveled some, then found joy in babysitting two of her grandchildren.
Ellie had a love for crocheting, crossword puzzles, Scrabble, camping, traveling, music, dancing, chocolate, owls, and people. "Never Met A Stranger" aptly captures her essence. She loved people and people felt that love.
She was predeceased by a son, Ricki Patrick Carter; and her sister, Althea Louise (Carter) Moody.
Ellie is survived by her children, David Alan Carter and his wife, Rosalyn, of Kentucky, DiAnne Mason, of Tennessee, Anthony (Tony) Robert Carter and his wife, Gini, of Iowa, Kathy Marie Vanguilder and her husband Bruce, of Fairfield, TammyJo Carter and her partner Mickey E. White, of Benton, Nicole D. LeClair and her husband Jim, of Norridgewock; her brother, Eugene Carter, of Smithfield; her grandchildren, Lina, Christopher, Jason, Jared, KerriAnn, Robert, Michael, A.J., Danielle, Chico, Marie, Steven, Candy, JacyDiAnne, Ricki, Tyler and Jill; 17 great-grandchildren; and four great-great-grandchildren; along with several nieces and nephews.
She will be laid to rest next to her late husband, Gerald, at Maine Veterans Memorial Cemetery, in Augusta, followed by a celebration of her life to be announced at a later date, at the end of summer, or early fall.
An online guestbook may be signed, and memories shared at http://www.familyfirstfuneralhomes.com
Arrangements are by Lawry Brothers Funeral and Cremation Care, 107 Main St., Fairfield.
In honor of Ellie's memory donations can be made to the ASPCA.
HARRY S. REED JR.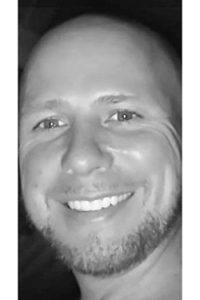 WATERVILLE – Harry Searle Reed Jr., 38, passed away Wednesday, April 21, 2021, in his home, losing to a long battle of addiction. He was born January 31, 1983.
Harry graduated from Waterville High School. He was involved in basketball and football. Harry had a fun-loving spirit. He had a compassion and love for people, as well as animals. He always saw the best in people. He enjoyed having a good time with family and friends. He had a true heart of gold. He enjoyed nature, loved fishing and the beach. He had a passion for working on cars and motorcycles. He had a desire to become a counselor for others that suffered from addiction.
Harry is survived by his mom Debra Allen; stepfather Finley Allen; father Harry Reed Sr. and partner Leila Gleason; sister Delilah May; brother Finley Allen IV; step grandmother Barbara Allen; his daughter Ava Grace; his love JoAnn Diaz; and an extended family of aunts, uncles and cousins.
Harry was predeceased by his sister Daisy Reed; grandmothers Dorothy Rodgers and Susan Doyon, grandfather Eugene Reed; and cousin, Josh Walker.
A celebration of life will be held on the grounds of the 2 Cent Bridge, Head of Falls and Riverwalk, located on Front Street, Waterville, Maine, on Friday, May 7, 2021, from noon – 2 p.m., followed by his burial at 3 p.m., at Maplewood Cemetery, 15 Bartlett St., Fairfield, Maine.
In lieu of flowers, memorial donations may be made to the Mid-Maine Homeless Shelter, 19 Colby St., Waterville, ME 04901.
FLORIDA J. ROUTHIER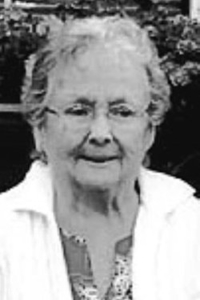 WATERVILLE – Florida J. Routhier, 79, passed away at Oak Grove Center, in Waterville, on Friday, April 23, 2021. She was born on March 29, 1942, in Waterville, the daughter of Henry and Verna (Reid) Grard. She was a life-long resident of Fairfield, residing at Oak Grove for the past three and a half years.
She graduated from Lawrence High School, in Fairfield, in 1960. On June 8, 1963, she married Gerard Routhier. Florida was also known as "Butch" or "Butchie", a nickname given by her dad and carried with her throughout her life. She was a homemaker. For several years she cared for and babysat numerous children including grandchildren, nieces and nephews.
She was predeceased by her parents, Henry and Verna Grard; husband, Jerry Routhier; and sisters, Nancy Hall and Patricia Hoyt.
Florida is survived by her son, Bill Routhier and his wife Cathy, of Fairfield; her daughters, Brenda Mansir, of Augusta, and Bev Routhier and her partner, Moe Hines, of Sabattus; her grandchildren, Josh Heckerd and his wife Lydia, of Caribou, Amanda Nelson and her husband Steven, of Chelsea, Katie Perry and her wife Brittany, of Madison, Nick Routhier, of Clinton, Keith Howe and his wife Corinne, of Waterville, Dan Howe, of Belgrade, and Nick Hines, of Sabattus; her great-grandchildren, Amiah, Vaelin, Memphis and another expected in September; her sister, Beverly Hamlin and husband Tim, brother-in-law, Larry Hall; and several nieces, nephews, cousins and in-laws.
There will be no visiting hours. A graveside service will be held at 10 a.m., Friday, May 14, at Maine Veterans Memorial Cemetery, 163 Mount Vernon Rd., Augusta. A gathering will follow at 30 Filos Way, Augusta.
An online guestbook may be signed, and memories shared at http://www.familyfirstfuneralhomes.com.
Arrangements are by Lawry Brothers Funeral & Cremation Care, 107 Main St., Fairfield.
Those wishing may make contributions to Oak Grove Center, 27 Cool Street, Waterville, ME 04901 or MaineGeneral Homecare & Hospice, 10 Water St., Waterville, ME 04901.
MARIE J. GROLEAU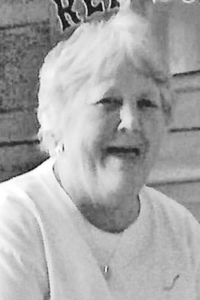 WINDSOR – Marie J. Groleau, 70, died Saturday, April 24, 2021, after battling cancer for 15 years. She was born in Brunswick, Maine, on December 18, 1950, the daughter of the late Norman and Mary (Cookson) Crochere.
Mrs. Groleau attended St. Mary's Parish, in Augusta, in her younger years and attended school there, then went on to Cony High School, in Augusta.
Prior to her retirement, Mrs. Groleau was employed by Service Master for five years, Lipman's Poultry, both in Augusta, for a short time and Hall Dale Manor for three years.
Marie loved to go shopping, loved to dance and bought many 45 RPM records, especially Elvis Presley. Music was her passion. She also loved to paint wooded crafts and ceramic figurines for holidays. She loved to decorate her home for the holidays, especially Christmas being her favorite.
She was predeceased by her husband, Albert Groleau and a son, Donald Crochere.
Surviving are three daughters: April L. Groleau, of Winthrop, Michelle Springer and her husband Calvin, of Vassalboro, and Theresa Childs, of Oakland; two brothers: Louis Crochere and his wife Barbara, of Casper, Wyoming, and Norman Crochere, Jr. and his wife Paula, of Pownal: a sister, Valida Tillson and her husband Walter, of Windsor; seven grandchildren: Joseph Brann, Amber Hansen, Aaron Brann, Landon Springer, Christian Springer, Kristen Ward and Cassidy Smith; three great-grandchildren: Austin Brann, Brooklyn Hanson and Ryan Hanson and several nieces, nephews and cousins.
There are no planned visiting hours. A Mass of Christian Burial was celebrated Monday, May 3, at St. Augustine Catholic Church, in Augusta. She was laid to rest with her husband in Holy Family Cemetery, Townsend Road, Augusta.
Arrangements have been entrusted to Plummer Funeral Home, 16 Pleasant St., Augusta, Maine.
Condolences, stories and photos may be shared at http://www.plummerfh.com.
WAYNE R. THERIAULT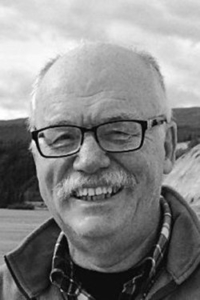 WATERVILLE – Wayne R. Theriault of Waterville passed away suddenly on Saturday, April 24, 2021. Wayne was born in Waterville in 1949, the son of Anita (Breton) and Joseph Valmont Theriault.
He graduated from the University of Maine and University of New Hampshire Franklin Pierce School of Law. He worked in both Canada and the United States in education, industry, law and corrections. Working for the Maine Department of Corrections, he was Maine's commissioner to the 50-state Interstate Commission for Adult Supervision. His impact at the national level was recognized in 2010 when he received the Executive Chair Award at the Compact's annual meeting.
Wayne had a strong sense of civic duty as evidenced by several terms on the Waterville Board of Education representing Ward 7. He was a member of two Waterville Charter Commissions, the second time as co-chairman. As a member of the Waterville Rotary Club, he served in many capacities culminating with a term as president during the Rotary Centennial Year of 2004-2005. Representing the Waterville club, he travelled to Mexico, Japan and Québec. For his service he was honored to be named a Paul Harris Fellow.
When Wayne became involved in something, there were no half measures. When his children became active in track in high school, he became a certified track official and for several years officiated at high school track meets as the starter. In addition to traveling the highways and byways of New England on his motorcycle, he also completed a week-long trip across remote Labrador into Newfoundland, Canada, on what has been called the longest dirt road in North America. When he became interested in bicycling, he enjoyed many rides throughout Maine and also completed several segments of the East Coast Green Way Trail including a 600-mile segment from Baltimore, Maryland, to Maine and the entire length of the Florida Keys.
Wayne entered retirement with a passion for travel and new experiences. Wayne and Pat's motorhome adventures took them to more than three quarters of the National Parks across the United States. Several of their journeys were made with their travel buddies during yearly "moho" meetups in Florida, Arizona, Alaska and most recently, the Pacific Northwest. Wayne maintained an active bucket list of places to travel, rides to complete, trails to hike, museums and galleries to visit, and books to read. His list eventually filled a three ring binder which he was only too happy to share with family and friends.
At home, Wayne enjoyed working in his hosta garden, never passed up a whoopie pie, and offered a friendly wave to all passers-by. He was quick to laugh and his gregarious nature and genuine interest in people led him to strike up conversations with anyone who was fortunate enough to cross his path. His friendships were deep and long-lasting.
A man of many interests and accomplishments, no roles made him prouder than those of husband, father and grandfather.
In his own words: "I would like my time on this earth not to be defined by the places I have lived, the education I have amassed, the jobs and careers I have had, or any achievements I may have acquired. In my life I have tried to be a good son, a good husband, a good father (and grandfather), a good citizen, a good person. Let my God, my family, people who have known me and people with whom I have come into contact during my life measure the degree to which I have been successful at achieving that which I have strived to be."
He is survived by his wife Pat; his daughters Nicole, of San Francisco, California, Caroline, Emily and her husband Matthew Dwyer, all of Alexandria, Virginia; and two grandchildren Gabriel and Alice; his sisters Darlene and husband John Dulude, Larna and husband Scott Rosenberger and brother Kenneth; brothers and sisters-in-law John and Miriam Boileau and Karen and Allan Boileau; several nieces and nephews.
A memorial service will be held at a later date after travel and assembly restrictions are lifted.
Arrangements are under the direction and care of Gallant Funeral Home in Waterville. An online guestbook can be signed and memories and condolences shared at gallantfh.com.
Those wishing to remember Wayne may make a donation to Acadia, his favorite National Park, at friendsofacadia.org or to the Rails to Trails Conservancy at railstotrails.org.
EMILY E. JONES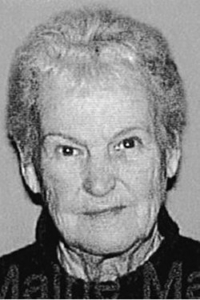 WHITEFIELD – Emily Ella Jones, 92, of Whitefield, passed away at her home on Saturday, April 24, 2021. She was born in China on March 28, 1929, the daughter of George and Georgia (McLellan) Russell.
Emily grew up in Whitefield. Most important to her was her family. She worked at the food pantry of Whitefield, and there she made many great friends.
She was predeceased by her parents; two husbands, Keith Brown and George Jones Sr., and two brothers, Edwin and Steven.
Emily is survived by son Lloyd Brown, of Whitefield; two daughters, Georgia Peaslee and fiancé Paul, of Whitefield, Anne Fisher, of Vassalboro; grandchildren, Angela Grant and husband Ronnie, Michelle Bossie and husband Ken, Ruth Watson, Donald Peaslee and fiancée April, Shannon Fisher, David Fisher, Jr., Jessica Farley and husband Dana, Justin Brown, Ryan Allen, Amy Gower, Paul and Storm Peaslee; great-grandchildren and one great-great-grandchild; her sister, Ann Brann, of Gardiner.
A graveside service will be held on Saturday, May 15, at 4 p.m., at the Whitefield Cemetery, Route 218 Whitefield, Maine.
Arrangements are entrusted with Staples Funeral Home and Cremation Care, 53 Brunswick Avenue, Gardiner, Maine.
Condolences, memories, and photos may be shared with the family on the obituary page of the Staples Funeral Home website: http://www.familyfirstfuneralhomes.com.
JEANNE D. JACQUES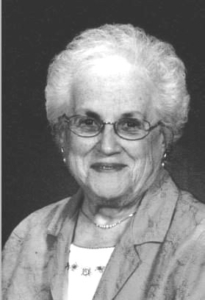 WATERVILLE – Jeanne D. Jacques, 91, passed away on Saturday, April 24, 2021. Jeanne was born in Waterville on March 20, 1930, the daughter of Wilbur and Euphemie (Rossignol) Labbe.
She attended Mount Merici Academy, in Waterville, for most of her school years and graduated from Waterville High School in 1948.
Jeanne was employed in the office of local dentist Dr. Lucien Pellerin, as a bookkeeper, for W.T. Grants, in Waterville, and for over 20 years for Drs. Kenneth Sewall and Paul Jones. Her final employment was as a receptionist for Parish of the Holy Spirit, in Waterville. She was very active in her church, St. Francis de Sales, in Waterville, where she served as a Eucharistic Minister and lector. These ministries were very important to her.
She married Fernand J. Jacques in 1951, and was predeceased by him in May 1990. She leaves behind four sons and one daughter, six grandchildren, and four great-grandchildren: Her sons, Paul Jacques, Brian Jacques, Reginald Jacques and his wife Janice, of Waterville, and their children Joseph and wife Tracy, and Joshua, Roger Jacques, of Winslow, and his children Justin and wife Tia, Michael and wife Gwen and their children Samuel and Benjamin; her daughter, Janet and her husband Chris Weeks, of Oakland, and their children, Christopher, and Amanda and her children, Wyatt and Mikaela; sisters-in-law, Lorraine Cook and Nancy Jacques, and her former brother-in-law, Donald Shorty. She is also survived by many nieces and nephews who she loved dearly.
She was predeceased by her parents and husband; her only sister Angela Shorty; her brother-in-law and sister-in-law, Richard and Germaine Jacques, brothers-in-law, Florian Jacques and Harold Cook, and her longtime companion, Jack Welch.
There will be no visiting hours. A Mass of Christian Burial was celebrated at Notre Dame Catholic Church, in Watervill,e on Friday, April 30, at 10 a.m. Burial took place at Maine Veterans Cemetery, Old Belgrade Road, by her husband's side.
Arrangements are under the care and direction of Veilleux and Redington Funeral Home, http://www.veilleuxfuneralhome.com.
Donations in her memory may be sent to the Sisters of the Blessed Sacrament, 101 Silver Street, Waterville, ME 04901.
SARA MILLER ARNON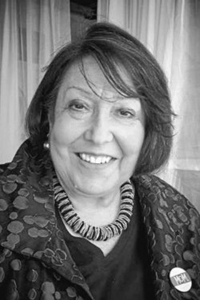 WHITE PLAINS, N.Y. – Sara Miller Arnon, 76, passed away on Sunday, April 25, 2021, at her longtime home in White Plains, New York. Sara was born on April 13, 1945, in Oran, Algeria.
Sara was a warrior for justice, a fierce fighter for the education of all children, and steadfastly dedicated to family. Her mother, Gisèle Baroukel Miller, was French Algerian and her father, Howard Miller, was from Waterville. Before her first birthday, Sara and family moved to Waterville, where she attended grade school and high school. Sara remained deeply committed to the Waterville region throughout her life.
Sara was incredibly proud of her Maine roots, which hail back to the late 1800s. Sara's great-grandparents were William and Sarah Levine, founders of the iconic Waterville clothing store, Levine's Store. Sara's father, Howard Miller, her grandmother, Frieda Levine Miller, and her great-uncles, Ludy and Pacy Levine, were Waterville community fixtures, always present at Levine's store and at Colby College.
Sara was supportive of Waterville's Beth Israel Congregation synagogue throughout her entire life.
Sara attended Simmons College, in Boston, Massachusetts. Following college, Sara found her true passion and life's calling in early childhood education. Sara became a ferocious advocate for the right of equal access to early childhood education. In 1970, Sara began her teaching career at a New York City full-day nursery school. She later earned a master's degree in Early Childhood Education from Manhattanville College and, in 1989, Sara joined Weekday Nursery School, in New Rochelle, New York. During the next 22 years, Sara dedicated her life's work to the growth, enrichment, and education of young people, in her role as Director of Weekday Nursery School.
She also served as president of the White Plains PTA for several years and served on the Board of the Westchester Association for the Education of Young Children (WAEYC).
Sara led initiatives to raise teaching standards and salaries, and also worked with manufacturers of children's toys and equipment to ensure that children could remain safe and active. Additionally, she advocated for outdoor play for the young where they can use their bodies and imaginations with the natural settings.
Sara enjoyed a 29-year marriage to Dan Arnon until his passing in 2001. They met in New York City and made a home in White Plains. With Dan, Sara raised three children – Joslyn, Benjamin, and Jeremy. The ultimate loves of Sara's life were her four grandchildren – Bianca, Adam, Maria, and Sienna.
Known to all who knew her as intensely funny, Sara was also a warrior. She battled multiple bouts of cancer with grace and dignity. Sara was also a relentless champion for social justice and for the equality of all people. She always made people feel heard and feel special. As one of Sara's cousins remarked, "she was an incredible human being who managed to traverse the boundaries between tact and honesty, grace and humor, and courage and vulnerability." Sara was a loving woman with a sharp wit, high intellect, a gift for organizing, and she was always up for the "good fight,' for women in politics, for civil rights and for children's issues.
Sara served as a mentor to many young women, who saw Sara this way: "She was a unique person – a strong role model for modern women, smart, funny, beautiful…and she always had it together, no matter what life gave her."
Sara is survived by her three children, four grandchildren, and her sisters, Wendy Miller and Julie Miller-Soros.
A virtual ceremony was held on April 28, 2021.
Donations in honor of Sara can be made to her favorite charity, NoKidHungry.org or to her favorite synagogue, Beth Israel Congregation, in Waterville.
DANIEL A. WING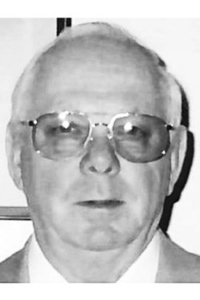 WINSLOW – Daniel A. Wing, 91, passed away on Monday, April 26, 2021. He was born on November 25, 1929, in Winslow, to Daniel A.P. and Mildred (Smiley) Wing, who predeceased Dan.
Dan joined the Naval submarines and served from September 16, 1947 – September 15, 1951. He retired from Sears on April 1, 1990.
He married the former Sandra Kay Parnett on December 10, 1983, and they enjoyed 38 years of travel. They resettled in Maine in 1998 from Oregon.
Dan is survived by his wife, Sandy; his son and daughter-in-law, Michael and Diana; of Bend, Oregon; his son and daughter-in-law, Mark and Kim, of Mountain Home, Idaho; his grandson, Eric and his wife April and their two boys, from Boise, Idaho; and his grandson Bryant, of Bend, Oregon.
Dan was predeceased by his sisters, Mary E. Hurd and Shirley Jones, and his first wife, Betty Ann (Horlyck) Wing.
Dan and Sandy worshipped at Cornerstone Christian Fellowship, in Vassalboro.
There are no planned visiting hours and a memorial service will be scheduled and held at a later date.
In lieu of flowers, friends wishing to do so may make donations to the Cornerstone Christian Fellowship Building Fund, Cornerstone Christian Fellow­ship, c/o Dana Watson, P.O. Box 645, South China, ME 04358.
https://townline.org/wp-content/uploads/2016/06/TownLineBanner.jpg
0
0
Website Editor
https://townline.org/wp-content/uploads/2016/06/TownLineBanner.jpg
Website Editor
2021-05-05 13:49:18
2021-05-05 13:49:18
OBITUARIES for Thursday, May 6, 2021