MY POINT OF VIEW: Freedom faces ongoing struggles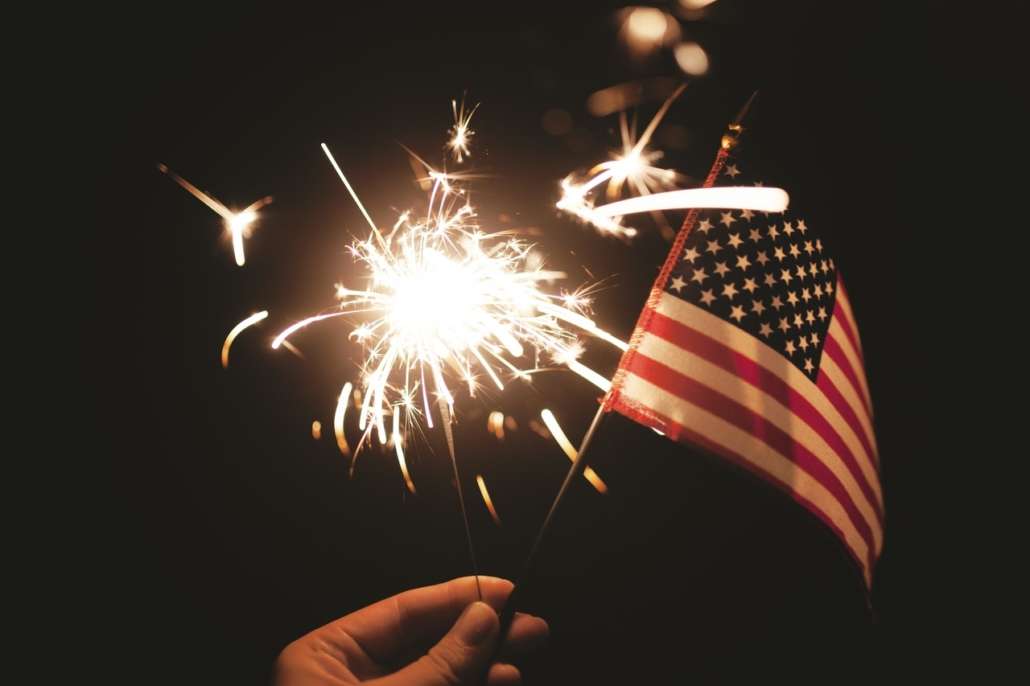 FREEDOM is the power or right to act, speak, or think as one wants, without hindrance or restraint. Also, the absence of subjection to foreign domination or despotic government. Also, freedom is the state of not being imprisoned or enslaved. Freedom is traditionally understood as independence of the arbitrary will of someone else. Freedom can be defined in a great number of ways.
I have been putting pen to this very topic for years for The Town Line newspaper. Every year I think there is no more I can write but as I am an ardent reader I find a life time full of what could be defined as freedoms. However, it comes to mind that the readers of my articles are now many. We have a tremendously diverse community, many of which are unfamiliar with our country and its freedoms and what they mean to us. A good example would be the Philippine population is the largest minority in Maine, followed by the Somali immigration. That being said, I could go back to the first article I wrote 20 years ago because it was a reminder and a teaching, too.
During a recent survey of what the Fourth of July depicted, some of the responses were off the wall. So every year I feel we must remind all people what this holiday is, in fact, all about. It might appear on an immigration test. The first part of my narrative defines basic freedom but says nothing about how it came about, nor does it discuss the ongoing struggle we face and sometimes take for granted.
Eugene Delacroix did the great work La Liberte. It is a beautiful work of art but symbolic. Lincoln never stood in the fray of battle as depicted in the work. However, the battle for freedom for the most part could have looked a lot like the art. John Trumbull's Depiction of the 4th in 1818 is fantastic also, John was also a veteran.
The birth of American Independence was actually voted on July 2, but the holiday was to be celebrated on the fourth. The Declaration of Independence was adopted by our Continental Congress, for the most part written by Thomas Jefferson. America was born, at least on paper. The 13 original colonies served their political ties to Great Britain.
We here in Maine take a lot of pride in Henry Wadsworth Longfellow, an American poet from Portland, who wrote such works as Paul Revere's Ride and the song of Hiawatha and Evangeline, to name just a couple. There is a statue of him in Congress Square, in Portland.
Long story short, the Revolutionary War was fought against Great Britain. The war began on April 19, 1775, and lasted to September 3, 1783. The turning point in the war was considered to be the battle of Saratoga. The war encompassed 165 battles with 291,557 American deaths and 671,846 wounded. It is estimated that the British suffered only 25,000 casualties. The French were our allies and they lost a couple of million souls. The French also gave us the Statue of Liberty in 1885. It took from 1875 to 1884 to build. History has shown France to be a great friend and ally. However, the politics of today shows us different pictures of friends and allies. Sad but the world is not in a very good place right now.
All that being said we need to strive once again for a better world, where all can live in Freedom and Peace. Have a happy and safe Fourth of July my friends. Share what you have with those in need. Be very careful with the fireworks. Make this a time of thoughtfulness and reflection. Save a special prayer for those who are suffering in other countries and fighting for the independence that we hold dear. May they also celebrate freedom one day. Happy Fourth and God bless.
Responsible journalism is hard work!
It is also expensive!
If you enjoy reading The Town Line and the good news we bring you each week, would you consider a donation to help us continue the work we're doing?
The Town Line is a 501(c)(3) nonprofit private foundation, and all donations are tax deductible under the Internal Revenue Service code.
To help, please visit our online
donation page
or mail a check payable to
The Town Line, PO Box 89, South China, ME 04358
. Your contribution is appreciated!
https://townline.org/wp-content/uploads/2016/06/TownLineBanner.jpg
0
0
Gary Kennedy
https://townline.org/wp-content/uploads/2016/06/TownLineBanner.jpg
Gary Kennedy
2022-06-29 14:30:17
2022-06-29 17:00:08
MY POINT OF VIEW: Freedom faces ongoing struggles