ELIZABETH BURGESS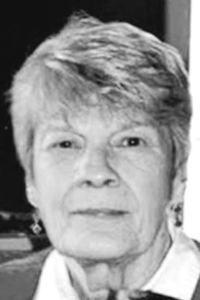 WINDSOR – Elizabeth "Betty" Burgess, 82, peacefully passed away on Tuesday, April 6, 2021. Born on June 27, 1938, she was predeceased by three older brothers, Harold, Warren and Palmer "Pinky" Porter.
She is survived by sons J. Andrew and Matthew, daughters-in-law, Angela and Diane; grandchildren, Jason and Meaghen Arbour, Joshua Burgess; and eight great-grandchildren. She leaves several nieces, nephews, and cousins including nieces, Sandra Laughlin and Valerie Porter.
Betty grew up in Weymouth, Massachusetts, where she developed many lifelong friendships. She moved to Maine with her husband and children in 1972 to pursue a rural lifestyle. They built their own log home in Windsor where Betty was able to stay until her final days enjoying her pets and gardening as well as the independence that was characteristic of her personality.
Betty retired from Central Maine Power Co., in 1996, and kept very busy over the next 25 years. Soon after retirement, she became a foster parent for Kids Peace, helping several children over the years. A Certified Maine Master Gardener, Betty enjoyed gardening and was always offering plants and gardening tips to whomever stopped by the house. She volunteered as the gardener for the Windsor Historical Society and was involved in town government. Betty sat on the planning and appeals board for the town of Windsor and ended her working career as a clerk in the Town Office.
A private burial service will be held in the spring.
Arrangements have been entrusted to Plummer Funeral Home, 983 Ridge Road, Windsor, ME.
Condolences, stories and photos may be shared at http://www.plummerfh.com.
CALEB J. HUTCHINSON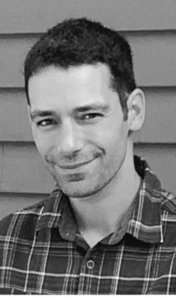 FAIRFIELD – Caleb Joseph Hutchison, 39, of Waterville, passed away peacefully on April 7, 2021, at Maine­General Medical Center, in Augusta, due to a traumatic brain injury. Caleb was born April 15, 1981, in Waterville to parents Paul and Mary Ellen Hutchison. His siblings are Sarah Hutchison Merrill and Matthew Hutchison.
Caleb graduated from Waterville Senior High School in 2000 and later graduated from Kennebec Valley Community College, in Fairfield, with a physical therapy assistant degree. He was employed by United Parcel Service (UPS) as a package handler for 18 years.
Caleb was an outdoor enthusiast from an early age and spent most of his free time hunting or fishing. He had an uncanny ability to retain odd science facts and random statistics which made for interesting conversations and lengthy debates.
He gave the best hugs, told the worst jokes, aspired to own a "zonkey" one day, and would have given his last dollar to anyone in need. The greatest love of his life was his eleven-year-old daughter, Nadia Hutchison, of Benton. He was so proud of her and often bragged about how intelligent, talented, and beautiful she has become. She, too, shares his love for the outdoors.
Caleb is survived by his parents, Paul and Mary Ellen Hutchison, of Waterville; maternal grandmother, Leonita Lefebvre; paternal grandmother, Marie Hutchison; a sister, Sarah Hutchison Merrill; her husband, Chris Merrill and their children, Francesca and Kennedy; a brother, Matthew Hutchison and his son, Roam; fiancée, Ashlee Larsen, dozens of aunts, uncles, cousins.
Caleb was predeceased by his maternal grandfather, Lucien Lefebvre, paternal grandfather, Norman Hutchison, and special friends and brothers, Dan and Sem Hidalgo.
A Mass of Christian Burial will be held at Notre Dame Church on Silver Street, in Waterville on Saturday, April 24, 2021, at 11 a.m. Immediately following, there will be a celebration of life at the Winslow VFW at 175 Veteran Drive.
Arrangements under the direction and care of Dan & Scott's Cremation & Funeral Service, 445 Waterville Road, Skowhegan, ME 04976.
In lieu of flowers, please consider donating to the college fund set up for his daughter Nadia http://www.gofund.me/a8a1c304
DEBORA J. JONES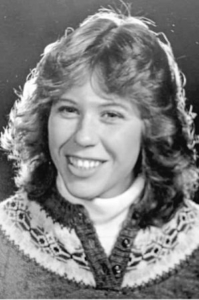 WATERVILLE – Debora Jane Jones, 56, passed away unexpectedly on Thursday, April 8, 2021. She was born on March 25, 1965, to Alfred (Bub) and Barbara Jones, in Waterville.
Debbie grew up in Vassalboro and graduated from Maine Central Institute, in Pittsfield, in 1983. As a child, Debbie was often referred to as a little mother hen. Often carrying around one of her younger sisters or a younger cousin. She would put her younger cousin, Dusty, in the basket on her bike and ride around with him.
Debbie always loved children and was thrilled to give birth to her only child, Mandy. She was equally thrilled to become a grandmother and loved spending time with her daughter, son-in-law and grandchildren.
The family is comforted by the teachings of the Bible that "beyond the grave, the loved ones gone before are waiting to welcome us to our eternal home".
She was predeceased by her maternal grandparents, Karl Larrabee and Glendora Coombs, paternal grandparents, Alfred and Madeline Jones, her mother, Barbara Mitchell, a stepsister, Lois Brown, an uncle, Karl "Sonny" Larrabee and cousin, Mark Cain.
Debbie is survived by her father, Alfred (Bub) Jones, of Brewer; daughter, Mandy Grant and her husband Matt as well as her grandchildren, Matt Jr. and Madilyn, all of Canaan; her sisters, Tina White and husband Roger, of Jefferson, Sandra Child, of Mexico, and Kimberly Nelson and husband Wayne, of Windham; as well as many aunts, uncles, nieces, nephews and cousins.
Services were held on April 17, 2021, at the Quaker Hill Cemetery, on Quaker Hill Road, Unity.
Arrangements under the direction and care of Dan & Scott's Cremation & Funeral Service, 445 Waterville Road, Skowhegan ME 04976.
In lieu of flowers, donations may be made to a go fund me account set up by her daughter to help defray burial costs:
EDWARD R. GAY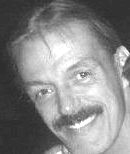 AUBURN – Edward Ross Gay, 64, of Auburn, passed away peacefully on Friday, April 9, 2021, following a recent diagnosis of metastatic lung cancer. Eddie was born in Waterville on August 29, 1956, to Harvard Gay, Sr. and Joan Gay.
He was educated in the China school system, attended Winslow High School, and was a 1974 graduate of Erskine Academy, in South China.
Eddie spent many years working for Eastland Shoe, in Freeport, and retired after a long career at Dingley Press, in Lisbon, in 2018.
He enjoyed going to the beach, playing pool, talking about his love of cars, reminiscing about the good old days and going for spontaneous rides to his old stomping grounds in China and Vassalboro and popping in for visits with family and old friends.
Ed was predeceased by his grandparents, mother Joan and his sister Melody.
Surviving are his father, Harvard Gay, Sr., of Vassalboro; brothers Harvard Gay, Jr., of Lewiston, Dean Gay, of Fairfield, Dana Gay, of Lisbon, and sister Melinda Simon, of West Gardiner, and their families.
Ed had a special place in his heart for his many nieces and nephews and could probably best be called the favorite uncle.
In keeping with Eddie's wishes, there will be no public service. A gathering of family at a graveside burial at Mt. Hope Cemetery, in Augusta, will be held at a later date.
ALLEN L. GLIDDEN SR.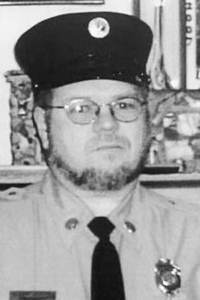 JEFFERSON – Allen L. Glidde n Sr., 61,died at Graybirch rehabilitation center on April 10, 2021, following a long hard battle with cirrhosis and diabetes. He was born February 15, 1960, in Augusta, the son of Leo and Gladys Glidden.
He lived in Jefferson all his life and was a graduate of Halldale High School. He worked for BIW as a ship fitter for 27 years until his illness forced him to be done work. Allen was an avid hunter and fisherman who loved spending time in the outdoors with his two sons AJ and Corey.
Allen also cherished time spent with his fiancée Tammy and his grandchildren. Allen was also a member of Coopers Mills Volunteer Fire Department for many years.
He is survived by his mother Gladys and father Leo; fiancée Tammy; two sons Corey and AJ and his wife Casey; two stepsons James and Michael; six grandchildren Ciara, Zac, Jemma, Lexi, Bella and bean bean; many close friends, aunts and uncles.
A graveside service was held Saturday, April 17, at the Whitefield cemetery.
Arrangements are by Staples Funeral Home, 53 Brunswick Ave., Gardiner, where condolences, memories and photos may be shared with the family on the obituary page of the funeral home website familyfirstfuneralhomes.com
Any donations can be made to the family two sons or parents
LAURA L. A. BARTLETT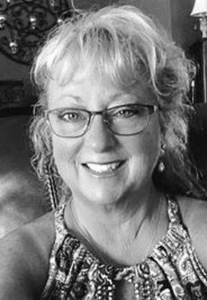 WHITEFIELD – Laura Lee Ann Bartlett, 62, of Mills Road, passed away on Sunday, April 11, 2021, at her home, following an extended illness. Born in Lewiston, on December 10, 1958, Laura grew up in Augusta and is the daughter of Meylon G. Kenney and Lois M. (White) Kenney.
She was a student athlete and graduate of Cony High School, in Augusta, class of 1978, where she took and passed a class taught by her dad. She was also a member of the Benevolent and Protective Order of Elks Lodge, in Rockland.
Laura Lee (otherwise known as our beloved "LuLu") was a green eyed, blond haired, perfectly manicured girl, filled with endless sunshine. She was the personal rainbow who added color to any pale sky. LuLu is the epitome of beauty, both inside and out. Constantly surrounded by many, she was often the life that filled any room, a personality that demanded attention, a best friend of too many to count, and someone who found joy in the smallest act of kindness.
An avid outdoorsman, she loved to fish and hunt, through all seasons, including but not limited to holding the family brook trout title at 4.5 pounds, as well as claiming the first family moose x 2. LuLu often enjoyed off road adventures on her Harley alongside her Mum, snowmobiling, four-wheeling or anything else with significant speed. The next time you sit by the ocean, look for her, you will see her in the shimmer that glistens off the waves. She lived a wonderful and happy life, she inspired all in her courageous and fearless battle with cancer, and she is an absolute hero.
Laura is survived by her husband, Samuel L. Bartlett, of Whitefield; her parents, of Augusta; grandmother, Grace Kenney, of Augusta; son, Zachary J. Louten, of Portland; stepdaughter, Alisha Bartlett, of Westbrook; sister Deborah M. Jarzombek, of Augusta; brother Shannon G. Kenney and his wife Sherry Kenney, of Augusta; sister Joelle G. Nelson and her husband Christopher Nelson, of Sugar Land, Texas; brother Jayson J. Kenney and his wife Stephanie Kenney, of Augusta; one grandchild, Marcus Bartlett; her sweet girl, Jocelyn Grace; and a number of nieces, nephews and cousins.
A Mass of Christian Burial will be held at 11 a.m. on June 11, 2021, at St. Mary of the Assumption Catholic Church, Western Ave., Augusta, with a reception LuLu style to follow.
Arrangements have been entrusted to Plummer Funeral Home, 983 Ridge Road, Rte. 32, Windsor, ME.
Condolences, photos and stories may be shared at http://www.plummerfh.com.
In lieu of flowers, memorial contributions may be made to MaineGeneral Health to benefit Harold Alfond Center for Cancer Care. Please send your gift to: MaineGeneral HealthOffice of Philanthropy, P.O. Box 828, Waterville, ME 04903-0828.
LISA M. ROBINSON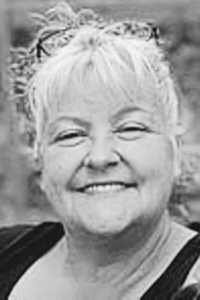 CLINTON – Lisa Mae Robinson, 56, of Clinton, died Tuesday April 13, 2021, at MaineGeneral Medical Center, in Augusta, from COVID-19. She was born in Waterville September 24, 1964, the daughter of Burton and Judith (Sabins) Danforth.
She was a Lawrence high School, in Fairfield, graduate, class of 1982. Lisa married Clarence Robinson on December 3, 2016, after 26 years together – I guess you can say it was about time. Lisa worked at New Balance, in Skowhegan, for 23 years and had many friends there.
Everywhere Lisa went, she made friends. Many of her friends were lifelong. She had a big personality and a heart of gold. She was the life of the party and the glue of the family. She spent a lot of her time caring for family and doing for others. She was everyone's biggest cheerleader. When she showed up, you knew it as she was often the loudest in the room.
Her greatest pride and joy were her five grandchildren, Avery, Layne, Alexa, Meyer, and Raegan. She adored her grandchildren and certainly spoiled them. Her favorite pastimes included camping, side-by-siding, playing cards, crafts, shopping, watching Hallmark movies, and just being with friends and family – it didn't really matter what they were doing.
Lisa is survived by her husband, Clarence E. Robinson; her son, T.J. Lee and his wife Kelly, of Winslow; her daughter, Tasha Passmore and her husband Nathan, of Gorham; her mother and stepfather, Judith and George Reid, of Clinton; her sister, Tammy Auclair and her husband Jim, of Fairfield, her sister, Trudy Reid, of Clinton; her brother, Robert Reid and wife Anita, of Clinton; her sister, Jodie Reynolds and her husband John, of Fairfield; her sister, Barbi Jones; of Clinton; aunt, Nolly Dostie, of Clinton; sister-in-law, Inez Trahan, of Clinton; nieces, nephews, and cousins.
Lisa was predeceased by her father, Burton Danforth II; her brother Burton (Sonny) Danforth III.
A graveside service will be held at Nobles Ferry cemetery, in Clinton, date to be determined.
Arrangements are in the care of Lawry Brothers Funeral Home & Cremation Care, 107 Main Street, Fairfield.
Memories and condolences may be shared with the family on the obituary page of the funeral home website at http://www.familyfirstfuneralhomes.com.
FLORENCE K. PHILBRICK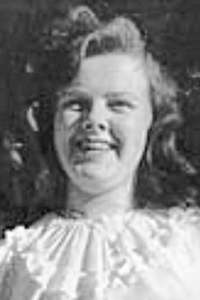 SIDNEY – Florence K. Philbrick, 88, died peacefully Tuesday, April 13, 2021, at her home, following a long illness. She was born in Sidney on July 12, 1932, a daughter of the late Kenneth and Cherry (Billings) Keene.
After attending Cony High School, in Augusta, Florence followed in her mother's footsteps working at R. P. Hazzard Co., in Augusta. Marrying in 1949, Florence then devoted her time to caring for her growing family and many interests.
She was a talented knitter, gardener and birdwatcher as well as an avid reader. Some of her favorite pastimes were watching her hummingbirds come each spring, listening to the music of Daniel O'Donnell and playing scratch tickets.
Florence will not only be remembered for her quick wit, fun humor and sparkling blue eyes, but mostly for her loving heart. She will be greatly missed.
She was predeceased by her husband, Ray E. Philbrick, Jr.; a daughter, Rae Ann Brann, son- in-law, Darrell W. Brann; stepgrandson Steven L Wright; her three brothers, Alton, Richard and Larry Keene and her two sisters, Madelyn Breton and Marylin Cummings.
Florence is survived by her son, David Philbrick (Elaine), of Duxbury, Massachusetts; three daughters, Brenda Evans (Dana), of Hallowell, Sharon Wright (Gerry), of Winslow, and Bernadette Philbrick (Don Roy), of Augusta; eight grandchildren, Jason Brann, Alyson Kornsey (James), Adrian, Sydney Philbrick, Stephanie Dupont (John), Michelle Philips (Russell) step-granddaughter Jennifer Wright; 11 great-grandchildren, Alex, Andrew and Adam Brann, Justin, Daniel, Alan, Malakhi Kornsey, Brooke and Dylan Philips, Lauryn and Logan Dupont, stepgreat-granddaughters Kassidy Wright and Evie Giroux; sister-in-law, Patricia Keene; several nieces, nephews and cousins.
At her request, there will be no public visiting hours. A celebration of her life will be held later.
Arrangements have been entrusted to Plummer Funeral Home, 16 Pleasant St., Augusta, ME.
Condolences, stories and photos may be shared at http://www.plummerfh.com.
In lieu of flowers, donations can be made to Sidney Fire and Rescue Department, Shepard Road, c/o Sidney Town Office, 2986 Middle Rd., Sidney, ME 04330.
BETTY M. PERRY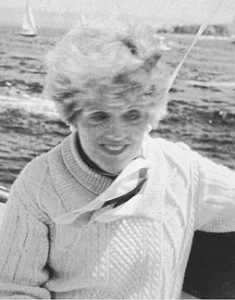 WINSLOW – Betty M. Perry, 100, passed away peacefully on Thursday, April 15, 2021, listening to the opening of her beloved TV show, "THIS. IS. JEOPARDY!" She was born in Ogdensburg, New York, on October 30, 1920, the daughter of the late Floyd and Lu Sharlow, of Livermore Falls.
Her father moved the family to Livermore Falls, where he was employed at the International Paper Mill Company. After graduating from Livermore Falls High School, she attended beauty school in Portland but decided after two years that she wanted to attend college to become a teacher.
She received her degree in education from the University of Maine. While at college, she met the love of her life Harry J. Perry, whom she married in 1943. They lived in Rumford, where Harry owned a garage, an airport, and the Rumford Wild Animal Park and where Betty taught school for 25 years. During this time, Betty was the first woman elected to the Rumford Police Commission. She also belonged to the Rumford Teachers Association, Maine Education Association, and the National Education Association, and she served as a literacy volunteer, among many other volunteering activities.
Many summers, she and Harry would spend time together on their boat, The Gem Dandy, at Boothbay Harbor. While there, she tutored and worked at Gimbel's during the week when Harry went back to Rumford to attend business. When they retired, they moved to Winslow to be near their two daughters. Betty taught at the Goodwill Hinckley Averill School, in Hinckley, for three years and then at Winslow High School for another two years. She loved teaching and said it was fun to go to school. She was an avid reader, sometimes reading a book a day over the weekend, and she served as a trustee of the Winslow Public Library for over 18 years. She was also a bridge fan, although she said her husband was a much better player than she. As Director of the Waterville Non-sanctioned Duplicate Bridge Club, she ran the duplicate game for many years. She loved her "Bridge Group," always saying that everyone there was special and that they were the best people in the world.
Betty also served as president of the Waterville Auxiliary and volunteered at the Waterville Hospice. She was never at a loss for something to do. Betty loved her family.
She was predeceased by her parents Floyd and Lu Sharlow; and her husband Harry, who died in 2009. They were married for 65 years.
She is survived by her children Vicki Perry (and daughter Hannah) and Bonnie-Lou Stone (and husband Ken); her brother Gerald Sharlow (and her niece and nephew Renee and Duane); her grandchildren Rocky Johnson (and wife Jennifer, with daughter Ashley); Jodie-Ann Averill (and husband Steve, with three children Ally, Jonah, and Zoe); Penny Hobby (and husband Daryl, with two children Brooke and Stone).
In keeping with Betty's wishes, no service will be held. She will be buried at the Maine Veterans' Memorial Cemetery, at 143 Blue Star Avenue (from Civic Center Drive), Augusta, Maine, Section CN, Row 34, Site 8.
Those who wish to honor her may donate to Winslow Public Library, 114 Benton Ave., Winslow, and to Muskie Community Center, at Spectrum Generations Muskie Community Center, 38 Gold St., Box 207, Waterville, ME.
Responsible journalism is hard work!
It is also expensive!
If you enjoy reading The Town Line and the good news we bring you each week, would you consider a donation to help us continue the work we're doing?
The Town Line is a 501(c)(3) nonprofit private foundation, and all donations are tax deductible under the Internal Revenue Service code.
To help, please visit our online
donation page
or mail a check payable to
The Town Line, PO Box 89, South China, ME 04358
. Your contribution is appreciated!
https://townline.org/wp-content/uploads/2019/07/Town-Line-Website-banner-v3-1030x206.jpg
0
0
Website Editor
https://townline.org/wp-content/uploads/2019/07/Town-Line-Website-banner-v3-1030x206.jpg
Website Editor
2021-04-21 14:27:49
2021-04-21 14:27:49
OBITUARIES for Thursday, April 22, 2021