GERALD W. SANDERS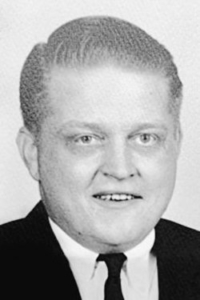 UNITY – Gerald "Sandy" W. Sanders, 83, of Unity, passed away on Monday, April 6, 2020. He was born in Aberdeen, Mississippi, on June 18, 1936, to K.T. Sanders and Frances Ruth Sanders.
He spent his early years in the Columbus area, graduating from Stephen D. Lee High School in 1954. Following graduation, he joined the U.S. Navy and spent his working years serving his country, retiring in 1977 from Brunswick Naval Air Station.
Throughout his life, he enjoyed hunting, fishing, and drinking ice-cold beer. Known for his sense of humor, he was always ready for a party and enjoyed a good time.
Gerald is survived by his wife, Ella Mae Sanders; her granddaughter, Jacy Carter; his first wife, Marilyn Sanders and their children, Donald Sanders, Cynthia Langton, and Sandra Mihos; and his many grandchildren.
Funeral services will be held at the Central Maine Veterans' Memorial Cemetery, in Augusta, at a later date. In lieu of flowers,contributions may be made to the Parkinson's Foundation at parkinson.org
MARY H. JONES
CLINTON – Mary Helen (York) Jones, 81, passed away Thursday, April 16, 2020, at her home. in Clinton. She was born March 18, 1939, in Waterville, the daughter of Louis N. and Sophie (Economu) York.
She graduated from Clinton High School in 1947. On May 20, 1961, she married Richard A. Jones, in Canaan.
Helen was a dedicated stay-at-home mom while her children were growing up, but worked in human resources at GHM Insurance, in Waterville, during the 1980s, Solon Manufacturing, in Skowhegan, during the 1990s, and then at Redington-Fairview General Hospital, in Skowhegan, until her retirement.
She was a member of Eastern Star and a dedicated Girl Scout leader during the 1960s and '70s. Her all-time favorite activity was spending time with her family and friends. Helen enjoyed hunting, fishing, feeding the birds, and cooking.
Helen is survived by her husband of 58 years, Richard A. Jones, of Clinton; four daughters, Ann Doody and husband Ron, of Canaan, New Hampshire, Tina Bernier and husband Matthew, of Pittsfield, Natalie Jones and husband Joseph Dembeck, of Skowhegan, Gail Abbott and husband Mark, of Winslow; three grandsons, Ryan Doody, of Alexandria, Virginia, Nathan Abbott and Benjamin Abbott, both of Winslow; two granddaughters, Paige Doody, of Canaan, New Hampshire, Abigail Bernier, of Burnham; sister, Linda Steeves, of Bangor.
A Celebration of Life will be held at a later date at the convenience of the family.
In lieu of flowers, friends wishing may make donations in Helen's memory to the Brown Memorial United Methodist Church, 36 Church Street, Clinton ME 04927.
Arrangements under the direction and care of Dan & Scott's Cremation & Funeral Service, 445 Waterville Road, Skowhegan ME 04976.
GERALD G. BLODGETT SR.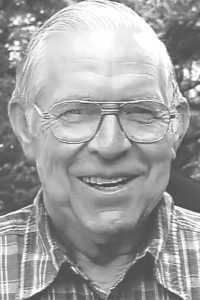 SKOWHEGAN – Gerald "Joe" Glenwood Blodgett Sr., 85, passed away on Friday, April 17, 2020, at MaineGeneral Glenridge Long Term Care, in Augusta, following a long battle with Alzhiemers Disease. He was born, the son of Clarence Arthur and Christine Carolyn (Decker) Blodgett on March 16, 1935, in Oakland.
He will be remembered as a loving son, husband, father, grandfather and friend. He left a lasting impression on all who knew him.
He attended Fairfield Center grade school and Fairfield High School.
On October 10, 1953, he married Gwendolyn Crockett at the Bethany Baptist Church, in Skowhegan, where they shared 60 years together, raising their four children and enjoying the family as it grew.
Gerald was a "farmer at heart" and raised many animals at home. His first job was on the Larrabee Farm, in Norridgewock, then at White's Poultry Farm, in Skowhegan; Medwed Shoe as a "cutter," Norrwock Shoe, Agway, Inc., for 20 years before retirement.
He could "fix about anything" and always glad to help others. Carpentry, the outdoors (gardening, golfing, hunting) and music, he played guitar and harmonica and enjoyed singing with family or friends at church, were his interests. Mainly, he enjoyed his many grandchildren. He was a former member of Trinity EF Church, in Skowhegan, and Norridgewock Baptist Church.
Gerald is survived by his wife Gwendolyn (Crockett) Blodgett; and children, Kelley Thorp and husband Bob, of Fuguay-Varina North Carolina, Ken Blodgett and wife Janice, of Concord New Hampshire, and Valerie St. Pierre, of Augusta; grandchildren, Nadene Boulette and husband Jack, of Skowhegan, James Blodgett and wife Lisa, of Madison, Gina Roderick and husband Paul, of Anson, Galen Thorp and wife Annie, of Oklahoma City, Oklahoma, Micah Thorp and wife Nicole, of Greenville Ohio, Jared, Aaron, Abigail, Jannell Blodgettt, of Concord, New Hampshire, Rebecca Blodgett, of Waverly New York, Derek, of St. Augustine Florida, Bethany, of Canaan, Christopher and Tyler St. Pierre, of Skowhegan; numerous great-grandchildren; sisters, Bernice Lovejoy, Carolyn Vining and husband Bill, Norma Wentworth and husband Neil, Janey, Christine Demo and husband Mark, Donna Blodgett; brothers, Clarence Blodgett and wife Lena, Donald Blodgett and wife Jean, Ronnie Blodgett and wife Martha, Terry Blodgett and wife Maureen, Steve Blodgett and wife Ellen; nephews, nieces, and cousins.
He was predeceased by his son, Gerald Jr; sister, Priscilla Garland; parents; brothers Earlon and wife Shirley, and Brian Blodgett.
A Celebration of Life will be held at a later date at the convenience of the family.
In lieu of flowers, friends wishing may make donations in Gerald's memory to The Ronald McDonald House, 654 State Street, Bangor, ME 04401.
Arrangements under the direction and care of Dan & Scott's Cremation & Funeral Service, 445 Waterville Road, Skowhegan ME 04976.
GARY L. PETLEY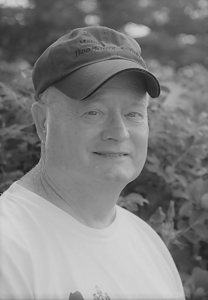 CLINTON – Gary Lee Petley, 64, passed away, at home, on Friday, April 17, 2020, following a courageous battle with Chronic Lymphocytic Leukemia and complications from a bone marrow transplant. He was born March 31, 1956, in Skowhegan, the first of two children of Ferne Lorraine Crocker Petley and Ronald Ernest Petley.
Gary attended Carrabec High School, in North Anson, where he met his high school sweetheart Kathryn Marie Tyler-Wacome. They married on August 10, 1974, in Madison, and shortly thereafter moved to Clinton where together they raised their three children on Town House Hill. They remained married for 45 years.
Gary was a hard-working individual who spent his early career at C. F. Hathaway Shirt Company, in Waterville, as an industrial engineer. Following in the footsteps of a long line of Petley firefighters before him, he joined the Clinton Fire Department in 1980 as a volunteer firefighter. He started out as a driver operator, later received his EMT license, and became lieutenant before serving as chief for 25 years until his retirement in 2017. During his tenure as chief, he helped establish the 911 emergency system, won numerous grants (including those from Federal Emergency Management Agency, US Dept. of Homeland Security, and the Stephen & Tabatha King Foundation), upgraded firetrucks, and was involved with the expansion of the fire station. In 2012, he was awarded Fire Chief of the Year by the Maine Fire Chiefs' Association. He was a lifetime member of the Clinton Fireman's Association and the Maine Fire Chiefs' Association where he served on many committees.
Community was an important part of Gary's life. He was an active member of the Clinton Lion's Club and this year would have marked his 30th year. He served a term as president and he was treasurer for the Clinton Lion's Club Fair Association for many years.
Gary loved his road trips, picnics at the ocean (especially Moose Point State Park and Pemaquid Point), hiking the mountains of Acadia, camping, crossword puzzles, social gatherings involving coffee and sweets, home-cooked meals with the family, his English springer spaniel and rescue cats, mowing his lawn, blueberries, lupines and red geraniums, playing piano, scuba diving, watching the Dallas Cowboys, and sitting in his park in his backyard. Most recently, he took an interest in genealogy and would spend hours researching his Petley ancestors and connecting with relatives in New Brunswick, Canada.
Gary is survived by his wife Kathryn Petley, of Clinton; children Naomi Marie Petley, of Waterville, Nathaniel David Petley, of Oakland, and Nathalie Victoria Lutz, of South Carolina; sister Gail and husband Gerry Smith, of Fairfield, and their son Adam Smith, of Portland; and grandchildren Grace Petley, Kalianna, Lucas, Noah, and Owen Lutz.
He was predeceased by his parents.
A celebration of life for family and friends will be held and announced at a later date.
In lieu of flowers, donations may be made in his memory to the Clinton Fireman's Association, PO Box 103, Clinton, ME 04927 ATTN: Tim Fuller.
Arrangements under the direction and care of Dan & Scott's Cremation & Funeral Service, 445 Waterville Road, Skowhegan, ME 04976.
KENNETH E. CROCKETT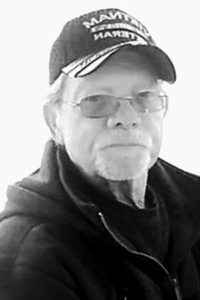 SOUTH CHINA – Kenneth "Ken" Elmer Crockett, 73, passed away on Friday, April 17, 2020, in his home in South China. Ken was born on November 15, 1946, in Augusta, to Leslie and Barbara (Wells) Crockett.
At the age of 19, he enlisted in the U.S Army. He served during the Vietnam War. After leaving the Army, he became a Master Electrician working at MaineGeneral Medical Center, in Augusta, until his retirement. Following his retirement, you could most likely find him on his boat fishing with his real good friends, Shawn Tibbetts and Chuck Tibbetts. Ken loved the outdoors whether it was fishing, hunting, or camping.
He is survived by his brothers, Richard Crockett and Leon Crockett, both of Farmingdale, and L. Robert Crockett, of Pittston; a son, Jeffery Crockett; a grandson, Robbie Robinson; and great-grandchildren.
He was preceded in death by his mother and father, Leslie and Barbara Crockett.
A veteran service and celebration of life will be held at a later date.
ROGER JACKSON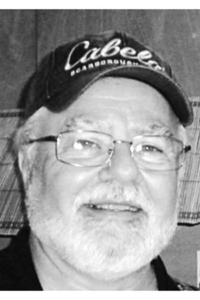 WATERVILLE – Roger Jackson passed away on Friday, April 17, 2020. Roger was born in Farmington to parents Dr. Robert and Wilma Jackson.
His family moved to Brockton, Massachusetts, in 1969, where he met his wife, Jeanne, at Brockton High School. They were married in 1973 and his "adventure" began. God blessed them with a wonderful daughter, Christine, and son, Michael. At the age of 31, Roger gave his life to Jesus, his Lord and Savior, and Roger asked God how he could serve him. He graduated from Baptist Bible College in 1989 and was called to be the Pastor of First Baptist Church, of Harmony. Roger loved God's Holy Word. He loved reading, preaching, and teaching from it. Roger also loved Christian music, especially Southern Gospel and Christian Country.
In 1995, God guided him to Bangor Baptist Church ministries. This led to him becoming an announcer for WHCF 88.5. He loved to sing in church and, at one point, he and his brothers, Ron and Rick, formed a trio and sang southern gospel music together. In 2007, he became the music director of God's Country WMDR 88.9, in Augusta.
He retired from the station in 2017. He continued his ministry at Getchell Street Baptist Church, as a deacon, Sunday School teacher, men's Bible Study teacher, worship music leader, and when needed, filled in for his pastor, David Brown.
His favorite past-time was climbing into his Jeep with his "sweetie" next to him, playing Chrtisian Country music, and heading out on an "adventure" to find a new dirt road, always hoping to see a stream, waterfall, or a moose.
He is survived by his mom, Wilma Jackson; his wife and best friend Jeanne, whom he lovingly called "his sweetie;" his daughter, Christine (and husband Bryan) Austin, and their two boys Brett and Tyler; and his son Michael (and wife Lindsay) Jackson, and their son Brady and daughter Charlotte. Roger made his grandchildren laugh with his teasing, jokes, doing "the dab," getting "their necks," playing video games and giving hugs. They thought he was one of "the best Grampies in the history of the entire world". He also leaves behind a sister Beverly (and husband John) Dacosta; a brother Ronald (and wife Debra) Jackson; youngest brother Richard Jackson, extended family.
A service to celebrate Roger's life will be held at a later date.
Arrangements are under the direction and care of Gallant Funeral Home, 10 Elm Street, Waterville.
An online guestbook may be signed, condolences and memories shared at www.gallantfh.com.
LESLIE D. AMES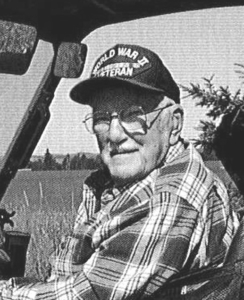 SOUTH CHINA – Leslie D. Ames, 95, passed away on Saturday, April 18, 2020, at Togus Springs, Togus VA Medical Center. Les has now joined his loving wife of 62 years, Faith Ames in Heaven. Les was born at home in Camden on February 5, 1925, son of Harold and Edna Higgins Ames.
He started working on a dairy farm at age 10 delivering milk at 10 cents an hour. He bought his own truck and worked hauling whatever was needed to be hauled, changing out truck bodies when necessary.
World War II was upon him and Les was drafted in the Army in February 1943. He was deferred until June 1943 to graduate from Camden High School as he was their school bus driver. Les reported to South Carolina for basic training, then transferred to the Army Air Cadet program, at Lynchburg College, Virginia. Because of the need for infantry personnel, Les was sent to England, then France and then Germany to engage in the Battle of the Bulge. Les was wounded in action on January 7, 1945, in Rollesbroich, Germany. After over a year of surgeries and rehabilitation, Les received one of the first bone graft operations in March 1946 by a team from Walter Reed Hospital. For his bravery, Les received the Army Purple Heart and the Maine Silver Star.
Les returned to Maine and graduated from the University of Maine in 1950 as a mechanical engineer. The same year he married the love of his life, Faith LaFleur Ames. They had two children, Michael R. Ames, a retired teacher who now lives in Newport, and Pamela J. Ames, an attorney, in Waterville.
Les and Faith made their home in South Portland, Omaha, Nebraska, and Cumberland Center. Les worked for American Can Company starting in July 1951 as a professional engineer and retired as plant manager of the Casco Bay plant, in Portland. Les and Faith retired to their home, in South China, where Les lived right up to shortly before his passing.
Les enjoyed the family camp on China Lake, was a member of the South China Community Church, a member of the South China VFW, a Shriner and a Mason for 72 years.
Les was trail master for the Maine Snowmobile Association for many years and continued distribution of trail markers to snowmobile clubs all across Maine.
Les loved the outdoors and spending time with his family. There were many snowmobile trips in winter and many side by side ATV trips in spring, summer and fall.
With regard to closure, if you are on a trail sometime, looking over a vista of the great State of Maine, take off your helmet and feel the breeze on your cheek and whisper goodbye to Les, we know he will hear you.
He has two granddaughters, Jessica Ames Biddinger and her husband, Eric and Katie Ames Bolduc and her husband, Paul. Katie and Paul blessed Les with a great-grandson, Matthew Lesland Bolduc, on October 15, 2019. Les left behind several nieces and nephews and many friends.
Les was predeceased by his wife, Faith L. Ames and his two sisters, Mary Ames Heald and Nellie Ames Hart.
A celebration of life for Les Ames will be announced at a later date.
Memories and condolences may be shared with the family on the Plummer Funeral Home website at www.plummerfh.com.
NORMAN L. KNAPP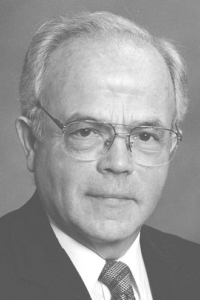 FAIRFIELD – Norman L. Knapp, 83, passed away peacefully on Saturday, April 18, 2020, at his home, in Fairfield. Born at home in Kingfield on August 19, 1936, Norman was the second son of Clyde C. Knapp and Evelyn Rollins Knapp.
He attended Kingfield schools, graduating at the top of his class from Kingfield High School in 1954.
Norm studied business administration and accounting at Husson College, in Bangor, from 1955 to 1956. He then returned to Kingfield to work at Knapp Brothers, the family auto business.
Choosing to enlist before the draft, Norman entered the Army in 1959, thinking he would at least get to experience living in a warmer climate during his service. He trained at Fort Dix, in New Jersey, and Fort Benjamin Harrison, in Kentucky, before being assigned, ironically, to HQ Co., US Army, Alaska, and served the rest of his active duty time at Fort Richardson, in Anchorage, Alaska.
Norman married Carolyn M. Woodford on October 28, 1962, and together they raised two daughters and two sons. In 1966, Norman and his brother, Clinton, bought Knapp Brothers, Inc., from their father, who had been a co-owner and then owner of the dealership for 40 years. They expanded and operated the business until retiring in 2006.
Norman served on the town of Kingfield planning poard, was a corporator at Kingfield Savings Bank and later served on the advisory board of Maine National Bank's Phillips branch. He joined Mt. Abram Masonic Lodge in 1958 and held various offices through the years, serving as Master in 1970. Norm spent many years as a corporator of Kingfield's Webster Library and acted as president of the board of trustees for 13 years.
In 2005, Norman and Carolyn relocated to Fairfield to be closer to their children and their families. Norman enjoyed spending time with family and friends, especially at his camp on Hancock Pond. His many interests included music, old vehicles, tools, boats, target practice and working on his wood lots. Extremely generous and ever industrious, Norman was a devoted family man who was always ready to help others. He possessed a dry sense of humor and was an ardent supporter of taking the scenic route. Norm was known to mischievously cut cake or pie crookedly so he would have to return to "even it up." Norman was much loved and will be greatly missed.
He was predeceased by his parents and four infant grandchildren.
Norman is survived by his wife of 57 years, Carolyn; children Jennifer Bernier and husband Daniel, of Waterville, Amanda Bressette and husband Scott, of Oakland, Roger Knapp, of Skowhegan, and James Knapp and wife Kathy, of Sanford; grandchildren Kathryn, Benjamin and Samuel Bernier, Gavin and Matthew Bressette, Barrett, Abigail, Joshua and Joseph Knapp and Dawson and Parker Knapp; brothers Malcolm Knapp and wife Carol, of Lynnfield Center, Massachusetts, C. Clinton Knapp and wife Lena, of Kingfield, and Maurice Knapp and wife Luralee, of Stuart, Florida; brother-in-law George Woodford and wife Georgianna, of Freeman; many nieces, nephews and cousins, including special nephew Dean Knapp.
At Norman's request, there will be no public services. Interment will be at Sunnyside Cemetery, in Kingfield, at a later date.
In lieu of flowers, please consider making a donation in Norm's memory to either Webster Library, 22 Depot Street, Kingfield, ME 04947, or Kingfield Historical Society, P.O. Box 238, Kingfield, ME 04947.
Arrangements under the direction and care of Dan & Scott's Cremation & Funeral Service, 445 Waterville Road, Skowhegan ME 04976.
DOROTHY G. GOODINE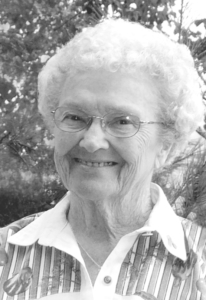 WATERVILLE – Dorothy Goodhue Goodine, 97, of Waterville, passed away Friday, April 24, 2020, from the inevitable effects of age. Born on the family farm in Sidney, April 14, 1923, to Evelyn May Dickinson and Martin Luther Goodhue.
A graduate of Waterville High, she married LeRoy Goodine in 1941, and founded, with Roy, Elm City Photo Service, in Waterville. Longtime residents of Shawmut, in their later years, they wintered in Zephyrhills, Florida, and summered at their camp in Hartland. She was the queen of dominoes and was always looking for serious competition.
She is survived by her daughter, Linda Johnson, of Shaftsbury, Vermont; son, James (Gliselia), of Bennington, Vermont, son, John (Celine), of Fairfield Center; and brother, David (Arlene), of Unity; nine grandchildren and 13 great-grandchildren; special niece Alberta Goodhue was her wonderful friend and companion for years.
Dorothy was predeceased by Roy, three brothers, one sister, and son-in-law Lloyd Johnson.
A celebration of her long life will take place in the summer if Covid-19 has subsided.
Arrangements under the direction and care of Dan & Scott's Cremation & Funeral Service, 445 Waterville Road, Skowhegan ME 04976.
JOHN J. HAFENECKER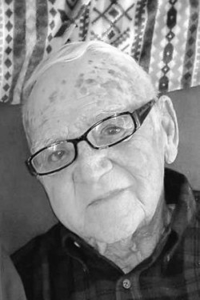 WATERVILLE – John J. Hafenecker, 91, passed away following a long battle with Dementia, while at the Maine Veterans Home, in Augusta.
John was a graduate of Winslow in 1946 and had a brilliant baseball and athletic career. After his senior year he was selected to play in a New England high school all-star baseball game, in Boston. He played three summers of semi-pro baseball in Nova Scotia before signing a contract with the New York Giants in 1950. He played one season in the Florida State League before spending two years in the Army, serving in the Korean War, and played baseball in Europe with other professional players. After the service he played two more seasons with the Giants' farm system, in Danville, Virginia, and Nashville, Tennessee, with a short stay in Iowa. John was a gifted centerfielder and hit over .300 every season, but played behind another great fielder, Willey Mays.
After he retired from pro ball in 1954, he went to work for the Waterville Boys Club and was the athletics director for about 11 years. From there he went on to become a top salesman for Furbush/Frame Chevrolet, n Waterville, then for Central Maine Motors, also in Waterville. He finally retired at the age of 84 as a courtesy driver from which he thoroughly enjoyed being able to meet and talk to people every day.
He never met a stranger and was such a tease. Always trying to make people laugh. He attended Getchell Street Baptist Church, of Waterville, where he loved serving with the social committee working in the kitchen. He loved to cook and grill out at home but always had a knack for burning everything. In his years following his baseball career he also enjoyed playing softball at local fields. He also played for the Waterville Giants, a semi-pro baseball team that played in a central Maine league.
He is survived by his only younger sister Beatrice Hafenecker, of Winslow; his wife Lorice Nickless Hafenecker, of Waterville; his three surviving children John G. Hafenecker, of Aurora, Colorado, Cheryl Daly and her husband, Tom, of Waterville, Leslie Dolan and her husband Patrick, of Madison; his 16 grandchildren; and 21 great-grandchildren.
He was predeceased by a son, Kyle F. Hafenecker.
Due to the coronavirus there will be a celebration of life later this summer, and burial will be at the Maine Veterans Memorial Cemetery, in Augusta.
Arrangements were under the direction of Gallant Funeral Home, in Waterville.
An online guestbook may be signed, condolences and memories shared at www.gallantfh.com.
In lieu of flowers, donations can be made in remembrance of him to the Maine Veterans Home, 310 Cony Rd., Augusta, ME. 04330.
Responsible journalism is hard work!
It is also expensive!
If you enjoy reading The Town Line and the good news we bring you each week, would you consider a donation to help us continue the work we're doing?
The Town Line is a 501(c)(3) nonprofit private foundation, and all donations are tax deductible under the Internal Revenue Service code.
To help, please visit our online
donation page
or mail a check payable to
The Town Line, PO Box 89, South China, ME 04358
. Your contribution is appreciated!
https://townline.org/wp-content/uploads/2019/07/Town-Line-Website-banner-v3-1030x206.jpg
0
0
Website Editor
https://townline.org/wp-content/uploads/2019/07/Town-Line-Website-banner-v3-1030x206.jpg
Website Editor
2020-04-29 14:06:39
2020-04-29 14:06:39
OBITUARIES for Thursday, April 30, 2020