ALBERT W. CHAFFEE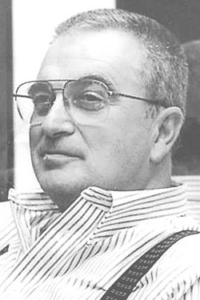 OAKLAND – Albert Wayne Chaffee, 81, of Oakland, passed away on Friday, July 5, 2019, at Northern Light Inland Hospital, in Waterville. Wayne was born in Maybrook, New York, on August 4, 1937. He was the son of the late Albert Cyril Chaffee and Mildred (King) Chaffee.
Wayne married Shirley on May 4, 1956. Wayne and Shirley met at Whitehall High School, in New York. They were "Boy and Girl of the Month" during their senior year and walked down the graduation aisle together in 1955.
After graduating from the University of Vermont in 1959, Wayne worked for his father at Chaffee Lumber Company until moving to Oakland in 1960.
He was the mill manager for the Androscoggin Corporation, in Oakland, until he and Shirley founded A.W. Chaffee, Wood Fiber Brokerage, and then A&S (Albert & Shirley) Inc. Trucking Company. Their orange and white trucks were a fixture throughout New England and Atlantic Canada for more than 40 years.
Wayne and Shirley sold their business in 2016. Their employees became more like family over the years. Many were with Wayne just prior to his passing.
Throughout his business career, Wayne was a member of numerous professional and civic organizations including the American Pulp and Paper Association, the Maine Motor Transport Association and the National Rifle Association.
He was also a life member of the Freemasons Phoenix Lodge #96, in Whitehall, New York.
Wayne and Shirley shared many wonderful years together. When their children were young, they enjoyed camping at Popham Beach and snowmobiling. They were also fond of vacationing on Key West, Florida, and, in later years, Siesta Key, Florida. Wayne enjoyed duck hunting with his son Tim and friends. He loved the home he shared with Shirley on Messalonskee Lake where they celebrated many happy holidays and gathered with family and friends.
Wayne was the devoted husband of 63 years to Shirley (Noonan) Chaffee. He is survived by his son, Albert Timothy Chaffee, of Clinton and his wife, Joan, and daughter, Amy Chaffee Pekock, of Andover, Massachusetts, and her husband, Steven. He was "Papa" to two grandsons, Lincoln and Channing. He is also survived by his brother-in-law, Heman Stannard, brother-in-law, Jack Noonan and wife, Angela, sister-in-law, Sylvia Noonan and Beverly Greene, as well as his much-loved nieces, nephews and cousins.
He was also predeceased by his sister, Patricia Stannard, father-in-law, Guy Noonan, mother-in-law, Elza Fenton and two infant children.
A Celebration of life will take place at the Waterville Country Club, 39 Country Club Road, Oakland, Maine, on Saturday, Sept. 21, at 11 a.m.
Arrangements are under the direction and care of Gallant Funeral Home, 10 Elm Street, Waterville, Maine. An online guestbook can be signed, condolences and memories shared at www.gallantfh.com.
In lieu of flowers, donations can be made in Wayne's memory to Northern Light Inland Foundation, 200 Kennedy Memorial Dr., Waterville, ME 04901.
JACQUELINE T. NOEL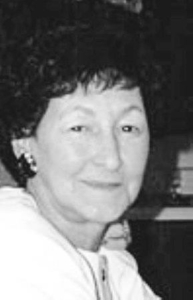 FAIRFIELD – Jacqueline "Jackie" Theresa Noel, 85, passed away on Thursday, July 18, 2019, at Lakewood Continuting Care Center, in Waterville. She had been a resident for the last week. She was born in Waterville on February 8, 1934, the daughter of the late Clifford and Madeline (Champine) Noel.
Jackie attended Immaculate Heart of Mary School and Lawrence High School, both in Fairfield.
She moved to Kentucky in her early 20s and resided there for over 40 years. Living in Kentucky was quite an adventure with many interesting places to see including the Kentucky Derby, the Grand Ole Opry, Elvis's Graceland, the Smokey Mountains and more. Her sister Sandra, her husband, Nathan, and their two daughters, Rhonda and Mindy would visit very often and travelled to all these places plus many more. A fun time for all.
Jackie lived next to her brother Roger and his wife, Helen, in Campbellsville, Kentucky, for many years.
She was employed in several factories over the years. Jackie worked for Enroe's Shirt factory, Brown & Williamson Cigarette Factory, and Fruit of the Loom. Upon her retirement she moved back to Maine to be around her family.
Jackie enjoyed making crafts, puzzles, and playing cards with the girls until her eyesight failed her. Holidays and family gatherings were spent with her sister Sandra and "the family". She loved music and dancing and plenty of that was done when they got together.
She was predeceased by her parents; her two brothers, Donald and Roger; and her nephew, Steven K. Martin.
Jackie is survived by her sister, Sandra Martin and her husband, Nathan, of Fairfield, and their two daughters, Rhonda Forsythe and her husband, Jeff, of Falmouth, and their three daughters, Brianna Brockway, of Winslow, Meagan Schmiemann, and Faith Forsythe, both of Boston, Massachusetts, and Melinda Layne and her three sons, Garrett, Nicholas, and Matthew Shibley of Houston, Texas; her nieces, Velvet Noel and her daughter, Ashley both, of Waterville, and Christal Cook and her husband Rick, of Waterville, and her son, Christopher.
An online guestbook may be signed, and memories shared at www.familyfirstfuneralhomes.com.
Arrangements are by Lawry Brothers Funeral & Cremation Care, 107 Main St., Fairfield.
ROBERT CARRIER
WINSLOW – Robert "Larry" Carrier, 90, of Winslow passed away on Sunday, July 21, 2019, at the Oak Grove Nursing Care Facility, in Waterville, following an extended period of declining health. He was born on June 25, 1929, in Waterville, a son of Edmond J. and Florence Giroux Carrier.
He graduated from Waterville High School in 1947. Upon graduation he enlisted in the United States Marine Corps during the Korean Conflict, serving four years plus a dozen years thereafter with the U.S. Navy Reserves. He was honorably discharged.
After his enlisted period he returned home to work briefly at Hollingsworth & Whitney, in Winslow, (later became Scott Paper Co.), followed by a long career with the Maine State Liquor Commission until his retirement in 1990. He married the former Pauline T. Quirion, of Winslow, on May 5, 1956.
Larry and Pauline loved taking trips along the Maine coast feasting on seafood. They also made annual excursions into Canada. Larry was very proud of his garden as he and Pauline would freeze and can vegetables each summer. They spent many summers at their camp which he built on Pattee Pond, in Winslow. Their love of animals was exhibited by the many dogs they cared for over the years. Larry loved watching war movies and westerns, the New York football Giants, the Boston Bruins and UMaine hockey. He spent a great deal of time with his three grandchildren and enjoyed following their athletic pursuits on soccer and softball fields and on basketball courts. He was a member of the Corpus Christi Parish, in Waterville/Winslow, and a lifetime member of the American Legion.
Larry is survived by his wife, Pauline; a son, Bruce and his wife Rachael; three grandchildren, Tristan and his wife Megan, Colby and his wife Danielle, and Chelsea and her fiancé James; four great- grandchildren, Parker, Everly, Maxwell and Oliver.
He was predeceased by his parents; and his brother Ed Carrier and sister-in-law V. Jane Carrier.
At his request there will be no visiting hours or funeral. There will be a private committal/prayer service for his immediate family.
Arrangements are under the direction of Veilleux Funeral Home. Please visit www.veilleuxfuneralhome.com to share condolences or memories with Larry's family.
In lieu of flowers, contributions in his honor should be made to: Corpus Christi Parish, 70 Pleasant St., Waterville, ME 04901.
DONALD P. BRETON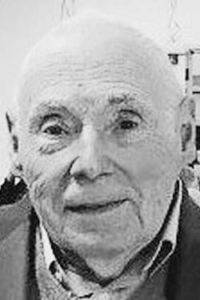 WINSLOW – Donald P. Breton, 88, of Winslow, died on Sunday July 21, 2019. He was born on May 16, 1931, in Waterville, a son of Grace (Mailloux) and Louis Breton.
He graduated from Waterville High School and enlisted in the US Navy.
He married Jeannine Lapointe and together they would have four children.
Don was a certified master mechanic who enjoyed a well-deserved reputation and was sought out by many from miles around. He owned Breton's Garage, on Kennebec St., in Waterville, then Breton's SuperShell, in Winslow before working in the Winslow Public Works Department as both the head mechanic and performing any other job the town needed. He would readily help people whose cars had broken down and found themselves stranded. He was an active and dedicated member of the Knights of Columbus, the Elks, VFW and American Legion. He lived to serve his family, his friends, his church and his community.
He enjoyed roller-skating well into his 70s, maintained a large vegetable garden and donated 105 pints of blood over his lifetime. He was also a member of the Saturday morning French Club that would meet at Jorgenson's Café. He also enjoyed fishing, swimming and puttering around in the garage and his big yard.
Don will be remembered for his compassion, determination, his playful spirit and good sense of humor. He readily welcomed and loved the spouses of his children. He was proud of his family.
He is survived by his wife of 65 years, Jeannine Breton; his son John Breton and his wife Peg, his daughter Nancy Wood, his son Joey Breton and his wife Heather; his grandchildren, Melissa, Samantha, Johnny, Henrik, Daphne; his great-grandchildren, Benjamin and Shawn; his brother Roland Breton and his wife Jeanette, his sister Gloria Luebberman and her husband Tom, his brother Jerome Breton and his wife Toni; his son-in-law Rick Vigue; as well as a large extended family.
Don was predeceased by his daughter Laurie Vigue.
A Mass of Christian Burial will be celebrated at 11 a.m. on Monday, August 12, 2019, at Saint John the Baptist Catholic Church, 26 Monument St., Winslow followed by burial at St. Francis Catholic Cemetery, 78 Grove St., Waterville.
Please visit www.veilleuxfuneralhome.com to share condolences, memories and tributes with his family.
For those who wish, donations may be made in Don's memory to: American Red Cross, 475 Pleasant St., Lewiston, ME 04240.
RITA A. ROUX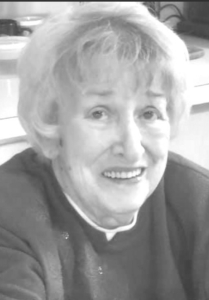 NORTH VASSALBORO – Rita A. Roux, 90, passed away Monday, July 22, 2019,. She was born March 10, 1929, in Greenville, the daughter of Joseph and Odella (Daigle) Perry.
She was educated in the schools of Greenville and graduated from Greenville High School in 1946. On July 12, 1947, she married Robert J. Roux at the Holy Family Catholic Church, in Greenville. She was employed from 1946 to 1991 as an inspector for C.F. Hathaway Shirt Factory, in Waterville. Rita was a member of St. Bridget's Catholic Church, in North Vassalboro, and the C.F. Hathaway bowling team and enjoyed playing cards with family, bingo, and she loved to fish.
Rita is survived by her husband of 72 years, Robert J. Roux, of North Vassalboro; two daughters, Robin L Reagan, of Lisbon, Rhonda L. Weston and husband Dennis, of Vassalboro; son, Randall R. Roux and wife Irene, of Farmingdale; brother, Lorenzo "Joe" Perry, of Tilton, New Hamsphire; sister, Frances Davis and husband Keith, of Dover; grandchildren, Casey Reagan and Katie Reagan, both of Lewiston, Jeffrey Roux, of Lavergne, Tennessee, Matthew Roux and wife Ruth, of Cape Coral, Florida, Justin Roux, of Portland, Timothy S. Dibenedetti and wife Tracey, of Augusta, Sarah Rosciti and husband Henry, of North Scituate, Rhode Island, Ryan Pleau and partner Tiana Ireland, Joseph Weston and partner Samantha Mason; eight great-grandchildren.
She was predeceased by two sisters, Winifred Sawyer and Carmel Smith.
A Celebration of Life will be held Saturday, August 3, 2019 from 1 – 4 p.m., at the American Legion, in Fairfield.
In lieu of flowers, friends wishing may make donations in Rita's memory to the Humane Society Waterville Area, 100 Webb Road, Waterville, ME 04901, or Hospice Volunteers of Waterville, or to the Hospice Volunteers of Waterville Area, 304 Main Street, Waterville, Maine 04901
Arrangements under the direction and care of Dan & Scott's Cremation & Funeral Service, 445 Waterville Road, Skowhegan, ME 04976.
JAMES W. GRAY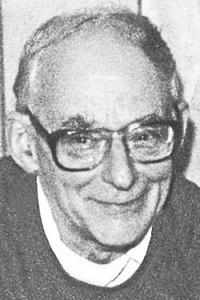 VASSALBORO – James Watson Gray, 98, of North Vassalboro, passed away on Monday, July 22, 2019. He was born in Wesley on May 1, 1921, the son of Roger A. Gray and Minerva (Sharman) Gray.
James attended grammar schools in Wesley and Northfield. He graduated from Washington Academy, in East Machias, in 1939, and Washington State Normal School, in Machias, in 1942. He served in the U.S. Army 4th Armored Division under General Patton from 1942 to 1945. After his military service, James attended the University of Maine at Orono, graduating in 1947 with a bachelor of science degree in education, returning later to earn a master of arts degree in education in 1953. He was a teaching principal in Lamoine and for over 30 years taught mathematics at Waterville High School, retiring in 1983. James married Janet Marilyn Fennelly in 1948.
He had a lifelong love of hunting, the outdoors, and wildlife. For many years he raised a wide variety of game birds as a hobby. He was a member of Ronco-Goodale Post #126 of the American Legion, and also a member of Negumkeag Lodge, No. 166, F. & A. M. (Free and Accepted Masons).
He was predeceased by his former wife in 1991; his son Robert and his wife Lucille, his son Lawrence and his wife Donna; his brother Allen Gray and his wife Prudence Bartley Gray, his brother L. Austin Gray, his sister Agnes Diffin and her husband Darrell Diffin, his sister Maxine Robbins and her husband Gerald Robbins; and special family friend Frances Richards.
James is survived by several nieces, nephews, grand-nieces and grand-nephews.
A graveside service will be held on Saturday, August 10, at 1 p.m., at the East Vassalboro Methodist Cemetery, Bog Road, East Vassalboro, followed by a memorial service and reception beginning at 2 p.m. at the Vassalboro United Methodist Church, 614 Main St., Vassalboro.
Arrangements are under the care of Veilleux Funeral Home, 8 Elm St., Waterville, ME.
In lieu of flowers, friends may make donations in James' memory to:Wildlife Care Center, 1787 N. Belfast Ave. Vassalboro, ME 04989.
ALEC C. HARTMAN-NUTTING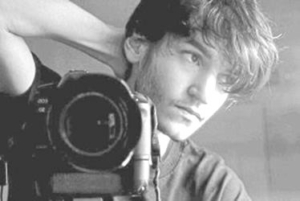 VASSALBORO – Alexander Charles Hartman-Nutting, 30, passed away on Tuesday, July 2, 2019. He was born on February 28, 1989.
His friends and family knew him as a thoughtful, soft-spoken, brilliant, and talented young man. His calling for photography produced over a million indelible images including one entitled First Day, First Light, which decorated the Governor of Maine's office in Augusta. Another, Dancing Bear, brought him worldwide recognition.
In spite of being inseparable from his camera equipment, computer, and cell phone, Alec loved nature. He often painstakingly took hours and days arranging to capture a perfect image like Afternoon Tea, a chipmunk sipping tea from a china teacup with cake and silverware at the ready, and First Day, First Light, a magical image taken after driving all night to the eastern edge of the U.S., in Lubec, at the dawn of a new year. Other pictures required a quick eye and shutter to capture. Lynx Triplets caught three lynx cubs posing perfectly together on a fallen tree at Mosquito Lake, Alaska. Dancing Bear is a near-impossible shot of a grizzly bear cub as he stood up on one toe for a better look at the photographer. Jetstream captures sky-filling blood red clouds raked down the middle like a scar. His logo – the picture that started it all – is Ewe Portrait, with a sheep's eye so intricate you could feel her looking back.
For Alec, Heaven was a quiet and calm journey deep out of doors until he unwound at the perfect spot. Then and there, flora and fauna recognized his peaceful presence and showed him how astonishingly beautiful they really are.
Alec gave all dogs and most people a chance. He loved his family and friends and would go above and beyond to see to their well-being. We loved him and still do. He enjoyed music with an edge, bands that reflected his darkly introspective side, and a great deal of volume. His band photography is nothing short of brilliant. Alec felt as at home in a sea of sweaty screaming fans as he did in nature. Music and those who made it energized him as if they shared a language. To him, it was life affirming.
Alec is survived by his parents, Peter West Nutting, of China, and Charlie Hartman, of Vassalboro; his cousin, Sam Hartman, of Manasquan, New Jersey; and a number of aunts, uncles, and cousins.
A memorial service for Alec will be held at 11 a.m. on Saturday, August 24 at the Winslow Congregational Church, United Church of Christ, at 12 Lithgow Street in Winslow.
The images referenced above can be seen at www.alecphoto.com.
Donations in Alec's name can be made to one of the places he loved the most, Mohonk Preserve, online at www.mohonkpreserve.org.
Responsible journalism is hard work!
It is also expensive!
If you enjoy reading The Town Line and the good news we bring you each week, would you consider a donation to help us continue the work we're doing?
The Town Line is a 501(c)(3) nonprofit private foundation, and all donations are tax deductible under the Internal Revenue Service code.
To help, please visit our online
donation page
or mail a check payable to
The Town Line, PO Box 89, South China, ME 04358
. Your contribution is appreciated!
https://townline.org/wp-content/uploads/2019/07/Town-Line-Website-banner-v3-1030x206.jpg
0
0
Website Editor
https://townline.org/wp-content/uploads/2019/07/Town-Line-Website-banner-v3-1030x206.jpg
Website Editor
2019-07-31 16:01:22
2019-07-31 16:01:22
Obituaries for Thursday, August 1, 2019