OBITUARIES for Thursday, February 25, 2021
RICHARD J. VERZONI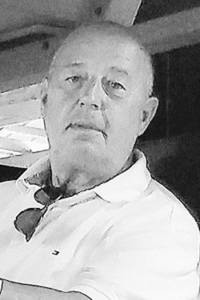 SCHENECTADY, N.Y. – Richard John Verzoni, 69, of Schenectady, New York, passed away on Sunday, January 24, 2021. Richard was born in Waterville on July 7, 1951, to Angelo and Estelle Verzoni.
He graduated from Waterville High School in 1970, where he excelled in track and field. He graduated from the University of Maine Farmington with a bachelor's degree and continued his education in Caracas, Venezuela. He was a teacher before working as a sales executive for Anheuser Busch until his retirement.
He enjoyed attending his sons' various sporting events and was an avid football and horse racing fan. He loved gardening, spending time in the outdoors, spending time with his family and his beloved dog, Willie.
He was predeceased by his father, Angelo Joseph Verzoni; his stepfather, Louis Barnes; and his brother, Stephen Verzoni.
He is survived by his mother, Estelle Verzoni Barnes; his sons, Richard A. Verzoni and Ian Verzoni; his brothers, Peter Verzoni and Angelo Verzoni and wife Lisa; his nephews, Angelo J. Verzoni and Anthony Verzoni; his former wife, Kathy Burgess, and his partner, Jackie Grady.
A celebration of Richard's life is to be determined at a later date.
CATHRYN HUGHES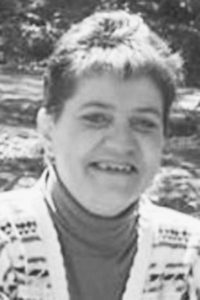 VASSALBORO – Cathryn "Katie" Hughes, 57, passed away on Thursday, February 4, 2021. She was born on July 2, 1963, the daughter of the late Myron and Carol (Csengery) Hughes.
She was a graduate of Erskine Academy, in South China, class of '82.
Her love of children led her to a job with SKCDC which she held for a number of years. Prior to her illness, which forced her to give up working, she was employed by Hannaford Bros., in Waterville. A job she truly loved. She took great pride in being able to assist the elderly with their groceries.
Katie was a hard worker. She was a kind-hearted person who loved children and had the gift to gab. She spent countless hours playing Sudoku.
She was predeceased by her parents; and her brother, William Hughes.
Katie is survived by her partner, Wayne Picard and stepchildren, Jamie Mercier, of Manchester, and Jason Picard, of West Gardiner; sister, Cynthia St. Peter and Bob Bower, of Monmouth; brothers, Stephen Hughes and his wife, Lisa, and Tim and Karen Hughes, all of Vassalboro; several nieces, nephews and cousins.
There will be no service. Burial and a celebration of life will be held at a later date.
DONALD J. FORTIN JR.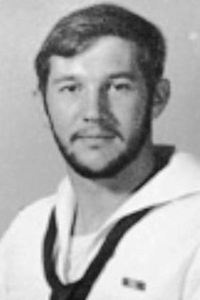 WINSLOW – Donald Joseph Fortin Jr., 73, passed away unexpectedly on Friday, February 5, 2021. He was born in Waterville on July 8, 1947, the son of Donald and Priscilla (Violette) Fortin Sr.
After graduating from Winslow High School in 1967, he enlisted in the Navy and served for four years on the USS Saratoga. He worked at Bath Iron Works his entire career, building Navy destroyers, recently retiring in July 2020. He also ran a van transportation service for commuters going to work at Bath.
Donald had a passion for cars, often entering them in car shows around the state of Maine, snowmobiling and riding his motorcycle. He also enjoyed family gatherings at his sisters' homes.
In addition to his parents, Donald and Priscilla Fortin Sr, Donald was predeceased by his brother Michael Fortin and sister Elizabeth Coonon.
Surviving are his children, Sherrilynn Violette Fortin and husband Craig Steiner, of Chula Vista, California, Kimberlee Johnson, of Anderson, South Carolina, and Ryan Fortin and partner Karrie Davis, of Winslow; six grandchildren, Jeanna, Erich, Jakob, Arianna, Desiree and Miriah; one brother, Richard of Alexandria, Virginia; four sisters, Beverly (William) Rhoades, of Clinton, Deborah Dubois, of Waterville, Theresa (Robert) Macklin, of Winslow, and Jennifer (Steven) Harrison, of Albion; several nieces and nephews.
A celebration of his life will take place at a later date and will be announced.
In lieu of flowers, donations in Donald's memory may be made to the Travis Mills Foundation, 747 Western Avenue, Manchester, Maine 04351; travismillsfoundation.org/our-retreat.
JAMES E. HUBBARD SR.
UNITY – James E. Hubbard Sr., 79, of Unity, passed away Saturday, February , 2021. He was born August 21, 1941, the son of Edison Sr. and June Rose (Roepelle) Hubbard and lived his life in Unity in the home he grew up in, eventually raised his family in, and cared for his many animals.
Jim attended Unifree High School and after completing his education he went to work for George and Beverly Murdock's (DeCoster Poultry) farm, in Unity. From 1982 to 2007 he worked in the maintenance department at Unity College. He walked five miles to work every day, regardless of the weather. He had a big heart and a big smile and always thought of others. He was loved by generations of the college faculty, staff and students, many of whom joined him on his retirement day to make the final trek together.
He had a unique laugh that matched his sense of humor. He loved his collection of statues and the Patriots. He was also known for his love of animals and cared for and nurtured many exotic and domestic pets, including peacocks, a bobcat and an arctic fox.
In addition to his parents, he was predeceased by a sister, Beverly Knowles and brothers, Harold Hubbard, Frank Hubbard and Timothy Hubbard.
He raised three children that survive him, Jean Salley, of Waterville, Linda Humphrey, of Liberty, and James Jr., of Unity; brothers, Edison Hubbard, of Waterville, Stanley Hubbard, of Machias, Larry Hubbard, of Albion, Ronnie Hubbard, of Unity, and sister, Joan Hubbard, of Unity; six grandchildren; and one great-granddaughter; many nieces, nephews and cousins.
A graveside service will be held at a later date.
In lieu of flowers please consider helping the family with final expenses. They may be sent to the town of Unity, PO Box 416, Unity, Maine 04988, with Jim's name on the memo line.
JEANNE G. NORMANDEAU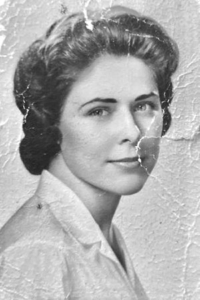 WATERVILLE – Jeanne Georgianna Talbot Normandeau, 80, died at Woodlands Senior Living of Waterville, on Thursday, February 11, 2021, following a long illness. She was born July 19, 1939, in Winslow, the only daughter of the late Cyril and Carmeline Talbot.
Jeanne attended Mount Merici Academy, in Waterville, and upon graduation, attended nursing school at St. Mary's, in Lewiston, for three years, where she became interested in teaching. She worked for one year at Sister's Hospital, in Waterville, before deciding to attend Boston College, where she received a baccalaureate and master's degree in nursing.
She moved to Portland and worked for the state of Maine as a community health nurse for two years before accepting her first teaching position at Mercy Hospital. After only a year she was offered a full time teaching position at the University of Southern Maine, where she taught for 27 years, during which time she also completed her doctoral degree at Boston University.
Jeanne and Roland were married in 1976 and lived in Portland until moving back to Winslow in 2004. When they weren't traveling around the U.S., Canada and Europe, they enjoyed having horses, dogs, spending time in their garden and getting reacquainted with her 26 first cousins.
Besides her parents, she was also predeceased by her husband, Roland Normandeau.
She is survived by her brothers, Jim Talbot, of Carabassett, and John Talbot ,of Concord, North Carolina; and two nephews, Peter and Cameron Talbot.
Jeanne's memorial will be held at a later date.
Arrangements are under the care and direction of Veilleux and Redington Funeral Home, 8 Elm St., Waterville. http://www.veilleuxfuneralhome.com.
SCOTT S. SIMPSON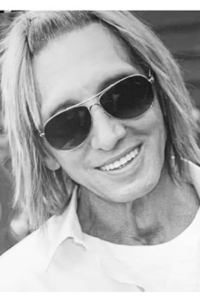 WATERVILLE – Scott Stephen Simpson, 55, of Waterville, passed away on Sunday, February 14, 2021, following a long illness. Born on February 3, 1966, in Gardiner, he was the son of Donald and Nancy Simpson.
Scott graduated from Waterville High School in 1985 and went on to attend Central Beauty School, in Augusta. He graduated with his cosmetology license in 1991. His career was not a job, it was his passion. He was a very talented hair stylist and worked in various salons in Maine and New Hampshire.
He grew up in Waterville but moved to Manchester, New Hampshire, in 1997, and made it his home. He loved Manchester and all the people he met there. Eleven years ago, after his diagnosis, he moved back to Maine to be closer to his family.
Scott loved spending time with his dog, Frankie. The two of them were inseparable and he brought so much comfort to his Daddy in his final days. Scott got so much joy from doing hair and making people feel good about themselves. He enjoyed hanging out by the pool, taking care of his flowers, drawing, and spending time with the ones he loved.
Scott lit up a room when he walked in. He had a big smile that radiated. He always knew how to make everyone laugh with his crazy sense of humor and his knack for telling stories about his many adventures in life. Scotty to hottie with his signature stomp and hand in the air dance move was always the life of the party.
Scott was predeceased by his best friend in life, his grandmother, Yvette Doyon; his special uncle, Ronald Doyon and aunt, Gloria Simpson, and several other aunts and uncles.
Scott is survived by his parents, Donald and Nancy Simpson, of Waterville; his sister, Wendy Aucoin and her husband Gerard along with their son Cameron Scott Aucoin, of Waterville; his aunts, Pat Doyon, of Winslow, and Joyce Simpson, of Waterville; as well as several cousins.
There will be no services at this time. The family will hold a graveside service at St. Francis Cemetery, followed by a celebration of life, in the spring that will be announced at a later date.
Arrangements under the direction and care of Dan and Scott's Cremation and Funeral Service, 445 Waterville Rd., Skowhegan, ME 04976.
In lieu of flowers, donations may be made in Scott's name to the Ryan White Program/Maine General Horizon Clinic, in Augusta. Donations can be made via the link provided: https://give.mainegeneral.org/program-support—horizon-program.
JOHN F. VETTER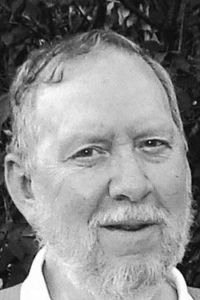 JEFFERSON – John Frederick Vetter, 77, of Jefferson, passed away Monday, February 15, 2021, at Togus VA Medical Center, following a brief illness.
He was born March 27, 1943, the first child of Juanita M. (Gillham) and Arthur F. Vetter.
He married Beth L. (Fellows), of Bangor, August 27, 1963. They had one daughter, Jeanne L. Vetter, of North Smithfield, Rhode Island.
John was educated in the U.S. and England. He attended St. John's School, Northwood, England, and several schools in the U.S. He graduated from Fairview High School, Dayton, Ohio, in 1960, and The University of Iowa in 1972 with a B.S. in math. His entire professional career was in IT.
He served in the U.S. Air Force for seven years with duty assignments in Texas, Maine, California, Spain, England, and Missouri. He was honorably discharged in 1969. John was very proud that he had served his country.
John was a very loving, caring, kind, and generous husband, father, and friend. He loved domestic and wild animals that visited his home. Over the years, he had several indoor cats. His Siamese, Rumford, was an extra special friend. He cared for several outdoor kitties with shelter, love, and food, and when necessary, veterinary care.
He had been a participant in the Cornell Project Feeder Watch for many years. He was doing his weekly 2020-2021 count up to the last week of his life. He was especially pleased with the variety and number of birds he tracked around his home on Damariscotta Lake.
John participated in bowling leagues and golf leagues. His hobbies included coin collecting, reading, and boating. He was a member of Coastal Senior College and enjoyed taking CSC courses.
In addition to his wife, Beth and his daughter, Jeanne, he is survived by a brother, David (Cheryl) Vetter, of Warsaw, Indiana; two sisters, Nancy Perea, of Brooklyn, New York, and Barbara (Robert) Miller, of San Diego, California; and cousins in Iowa; his Maine family, Lucille Fellows (William), Augusta, Caroline Fellows (Oscar), Raymond, Sandra St. Germain (Albert), Bangor, Michael (Lisa) Fellows, Readfield, Lorraine Fellows, Chantilly, Virginia, Laura Fellows, Pittston, Cheri Walton, Eastport.
There will be a burial service at Silver Lake Cemetery, Bucksport, at a later date.
Arrangements are under the direction and care of the Strong-Hancock Funeral Home, 612 Main St., Damariscotta, ME 04543. Condolences, and messages for his family, may be expressed by visiting: http://www.StrongHancock.com.
The family suggests memorial donations to Togus Fisher House, Togus VA Medical Center, Department of Veterans Affairs Voluntary Service, 1 VA Center (135), Augusta, ME 04330, or to the charity of your choice.
TOM COREY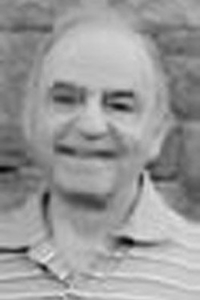 WATERVILLE – Tom Corey, 81, of Waterville, passed away peacefully at home on Monday, February 15, 2021. Tom was born October 29, 1939, the son of Joseph T. Corey and Elizabeth (Nedoff) Corey.
He graduated from Caribou High School in 1958.
Tom enlisted in the United States Air Force in 1961. He was honorably discharged in 1965.
He worked for Bell Atlantic Phone Company and had over 32 years of service before retiring as a manager. In 1974 he met the love of his life, Joan M. (Gravel) Corey. They were married for 42 years.
Tom was a past president of the Kennebec Councile, Telephone Pioneers of America, past president of the Lebon Youth Club, past senior councilor UCT, life member of the Waterville Elks Lodge #905, house committee member of the Waterville Elks Lodge and life member of the Waterville American Legion Post #5.
Tom loved to travel and was very passionate about playing cards. Put Tom at a poker table and he would spend hours playing with his friends. He loved to watch football on Sundays with his wife. He volunteered a lot of time helping out at the Waterville Elks Lodge doing whatever was needed.
His immediate family includes his wife, Joan; and daughters, Kimberly Cormier and husband, Greg, of Waterboro, Melissa Brown and husband Nick, of Winslow; grandchildren, Kristen Egdorf and husband Eric, Ryan Cormier, Lindsay Cormier, Dylan Brown, Kaylin Brown; and one great-grandson, Noah; son, Kevin Miller and wife Kristie and granddaughters, Brianna and Bailey; brother-in-law, John Gravel and his wife Phyllis Gravel, and son Eric Gravel; sister and brothers, Jacqueline and husband, Jerald Anderson, of Arizona, Wanda Rose, and Michael Corey, both of Pittsburgh, Pennsylvania,; and many nieces and nephews.
A graveside service will be held at a later date at the convenience of the family.
Memories and condolences may be shared with the family on the obituary page of the Morning Sentinel website at: https://www.legacy.com/obituaries/mainetoday-centralmaine/
Arrangements under the direction and care of Dan and Scott's Cremation and Funeral Service, 445 Waterville Rd., Skowhegan ME 04976.
In lieu of flowers please send donations to MaineGeneral Homecare & Hospice, 10 Water St., Suite 307, Waterville, ME 04901.
VIRGINIA L. COST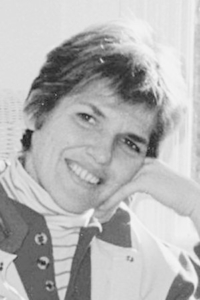 WATERVILLE – Virginia Lemon Cost, 72, of Waterville, passed away on Tuesday, February 16, 2021. Born in Philadelphia, Pennsylvania, she was the daughter of the late John Russell Lemon and Ida Jenks Lemon.
"Gini", as known by her friends and family, graduated from the Canandaigua Academy, and from the Community College of the Finger Lakes, both in Canandaigua, New York, Roger Williams College, in Bristol, Rhode Island, and a master's degree from American International College, in Springfield, Massachusetts.
Always with a smile on her face, Gini will be remembered for her enthusiasm and love for writing and photography.
She was predeceased by her son, Bennett Stephen Cost.
She is survived by her sisters, Patricia Lemon Hess and Mary Lemon Latessa, both of Rehoboth, Massachusetts; and her niece and nephews.
Graveside services and burial will be private and held at a later date.
Arrangements are in the care of Lawry Brothers Funeral Home, 107 Main St., Fairfield.
Memories and condolences may be shared with the family on the obituary page of the funeral home website at http://www.familyfirstfuneralhomes.com.
RITA A. DESCHENES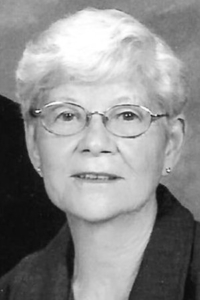 WATERVILLE – Rita A. Deschenes, 93, passed away peacefully on Tuesday, February16, 2021. She was born in Madison to the late Archile and M. Emma (Thébeau) Mercier.
She was married to Leo R. Deschenes for 69 years who predeceased her.
Rita graduated from Madison High School and received her degree as a U.S. Cadet Nurse at the Elizabeth Ann Seton School of Nursing, in Waterville, class of 1948.
After graduation she worked as a registered nurse and an operating room supervisor at Seton and Thayer Hospitals, both in Waterville.
Rita is survived by her daughter, Ann and husband David Vashon; grandchildren, Greer Vashon and Evan Vashon and wife Phina; and her great-grandchildren.
She was predeceased by her brothers, Arnold and Richard.
A Mass of Christian Burial was celebrated Thursday, February 25, at Notre Dame Catholic Church, 116 Silver St., Waterville.
Arrangements were under the direction and care of Gallant Funeral Home, 10 Elm St., Waterville.
An online guestbook may be signed, condolences and memories shared at http://www.gallantfh.com.
In lieu of flowers, the family requests donations be made to Maine Children's Home for Little Wanderers, 93 Silver St., Waterville, ME 04901.
Responsible journalism is hard work!
It is also expensive!
If you enjoy reading The Town Line and the good news we bring you each week, would you consider a donation to help us continue the work we're doing?
The Town Line is a 501(c)(3) nonprofit private foundation, and all donations are tax deductible under the Internal Revenue Service code.
To help, please visit our online
donation page
or mail a check payable to
The Town Line, PO Box 89, South China, ME 04358
. Your contribution is appreciated!
https://townline.org/wp-content/uploads/2016/06/TownLineBanner.jpg
0
0
Website Editor
https://townline.org/wp-content/uploads/2016/06/TownLineBanner.jpg
Website Editor
2021-02-24 13:37:52
2021-02-24 13:37:52
OBITUARIES for Thursday, February 25, 2021