HORACE F. STEVENS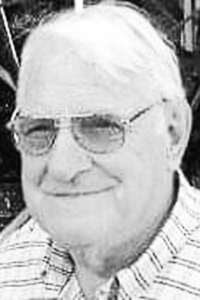 CHINA – Horace Francis Stevens, 91, died peacefully at home Sunday, June 28, 2020. Horace was born on March 8, 1929, in Augusta to Herbert Francis Jr. and Flora Morang Stevens.
He graduated from Cony High School, in Augusta, and Tufts University, Medford, Massachusetts, with a degree in Mortuary Science.
He married Lois Eva Page, on September 27, 1952. He served during the Korean War as a Medic in the U.S. Army. He moved around a lot; Tom was born in Virginia, Cindy in Rockland, Karen in Hallowell, Linda in Auburn, and Charlie in Augusta.
While in high school he worked for his father and the Plummer Funeral Home. His career involved working for the Stilphen Funeral Home, in Rockland, Kirschner's Meats, in Augusta, Dillingham Funeral Home, in Auburn, back to Kirschner's as manager of their institutional division and then his ownership of the Gray Funeral Home, in Windsor. He never fully retired.
He was always speculating in real estate, fixing up and flipping fixer uppers while at home and more so when he wintered in Florida. He also worked on old cemeteries. He said the thing he hated the most about getting old was that he couldn't work!
He traveled extensively all over the country with his wife, often accompanied by Uncle Dave and Aunt Anita. He traveled with Cindy to Australia and the British Isles. He also traveled on numerous cruise ships. He looked forward to having family around. He always bought the lobsters for everyone on Fathers Day even though this year he wasn't able to enjoy them.
Horace is survived by hi children Thomas (Lisa), of Newcastle, Cynthia (Ron), of Yarmouth, Karen (Dan), of Windsor, Linda (Richard), of Richmond, and Charles (Melissa), of Wilton; grandchildren, Casey Stevens, Sarah Stevens Ward, Mo Wark, Jason Finley, Steven Finley, Richard Gower II, Michael Gower, Mykayla Searles, Charles Stevens Jr. and Eva Stevens; 15 great-grandchildren; and four great-great-grandchildren; half brothers and sisters, Helen Hickman, Mary Nunan, Amy Stevens, Jacob Stevens, Susan Nay and Earl Stevens.
He is preceded in death by his parents; brother Bill, half brother Owen, and his beloved wife Lois.
A Celebration of Life was held at his home, 20 Pond Road, South China, on Friday, July 3.
In lieu of flowers, please send donations to: Maine General Hospice, 21 Enterprise Dr., Augusta, ME 04330.
KENNETH R. MICHAUD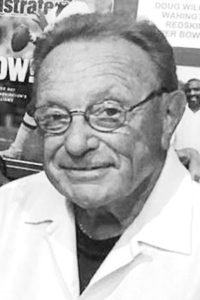 VENICE, Fla. – Kenneth R. Michaud, 79, passed away Tuesday, June 30, 2020, at Maine Medical Center, Portland. Ken was born in Waterville to the late Roland and Germaine (Ayotte) Michaud, on February 8, 1941. He attended Winslow schools followed by the Wentworth Institute of Technology, in Boston.
Ken married the love of his life, Gwen (Cosgrove), on August 20, 1960, and together they ran the family jewelry business, Michaud Jewelers, in Waterville. In the early '80s, they expanded to include jewelry and gift shops in Perkins Cove, Ogunquit. Subsequent to Gwen's passing in 2005, Ken joined Hannoush Jewelers working in both Maine and Florida until 2020. His knowledge of jewelry, infectious smile and personality invariably led to loyal and repeat customers.
Ken was an avid Boston sports fan, he also took great pleasure in walking four miles per day along the beaches of Maine and Florida. He loved dancing, especially with his beloved wife, and together they won numerous dance competitions. In the earlier years, he played saxophone with bands including the Al Corey Band and Rip George Band, in Waterville.
Ken is survived by his three children, daughter Debra (Barry) and husband Doug Bradley, son Kevin, daughter Wendy and husband Robert Levesque; six grandchildren, David Barry and wife Allison, Morgan (Barry) Brand and husband Michael, Jacob Michaud, Kelsey Michaud and fiancé Alex, Kevin Levesque and wife Katie and Jessica Levesque; two great-grandsons Gabriel Brand and Finnian Barry, as well as great-granddaughter Gwen Brand due in August; his sister Joyce (Michaud) Black and husband Michael, their daughter Alicia (Black) Heckman and husband Brendan; sister-in-law Betty Lemieux and husband Jerry and sister-in-law Polly Boudreau; as well as several nieces, nephews, cousins.
A service and celebration of life will be held at a later date.
OMERINE DROUIN
WINSLOW – Omerine (Dionne) Drouin, 98, passed away peacefully at MaineGeneral Medical Center, Wednesday, July 1, 2020. She was the daughter of the late William and Alice (Madore) Dionne, and was born in Waterville on December 20, 1921.
Omerine graduated from Mount Merici Academy, and took business classes at Thomas College, both in Waterville. She began her career at Waterville Fruit Company, then became a homemaker, and from there a fourth grade teacher at Notre Dame Catholic School, in Waterville, and St. John Regional Catholic School, in Wislow. She then went to work at Taconnet Federal Credit Union, in Winslow, retiring at age 62.
She and her husband spent 25 years wintering in Florida. Omerine led a prayerful life, and was known by her family and friends to be an avid and competitive card player.
Omerine was predeceased by her husband of 62 years, Roland J. Drouin; her brothers Gerald Dionne, Lucien Dionne and Lionel Dionne, her sisters Fleurette Dionne, Rita Rossignol; and her son-in-law Terry Wisdom.
She is survived by her children Claude Drouin and wife Anita, Nancy Wisdom, Paul Drouin and wife Kathie, Giselle Carey and husband Wally; her grandchildren David Drouin, Ryan Drouin, Jill Franco, Marc Franco, Angela Drouin Andrade, Kristie Carey, Brad Carey; her 11 great-grandchildren; and many nieces and nephews.
Burial took place on July 15, 2020 at Maine Memorial Cemetery, Mount Vernon Road, in Augusta.
Arrangements are under the care and direction of Veilleux & Redington Funeral Home – http://www.veilleuxfuneralhome.com.
In lieu of flowers,please send donations to Corpus Christi Parish, 70 Pleasant St., Waterville, ME 04901, and, Hospice Volunteers, of Waterville Area, 304 Upper Main St., Waterville, ME 04901.
ROGER A. BICKFORD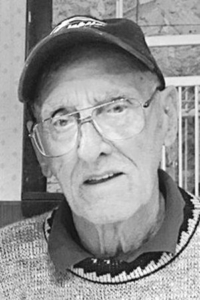 OAKLAND – Roger A. Bickford, 79, of Oakland passed away peacefully on Saturday, July 4, 2020, at Woodlands Senior Living Memory Care Unit, in Waterville. He was born in Oakland on December 19, 1940, the son of the late Guy and Myrtie (Brown) Bickford.
Roger graduated from Williams High School, in Oakland. During his earlier years he worked with his future father-in-law building chicken houses. He was also employed by Oakland Public Works and retired from Consumer Water Company, in Oakland.
He loved racing at Unity Raceway in the '60s and '70s and did very well. He also was a very good mechanic and autobody man. Roger was a jack of all trades.
Besides his parents, he was predeceased by several siblings; and his best friend, Edwin Mullen.
Roger is survived by his daughters, Kimberly Harris and her husband Allen, of Oakland, and Karen Saunders and her husband Gary, of Ellsworth; his grandchildren, Jessica Jacobs and Tyler Saunders; his great-granddaughter, Cathryn Doucette; his two sisters; and several nieces and nephews.
An online guestbook may be signed, and memories shared at http://www.familyfirstfuneralhomes.com.
Arrangements are by Wheeler Funeral Home and Cremation Care, 26 Church St., Oakland.
In lieu of flowers, donations in Roger's memory may be made to: Woodlands Senior Living Memory Care Unit, 147 W. River Rd., Waterville, ME 04901.
RICHMOND K. McCARTHY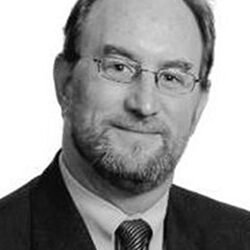 WINSLOW – Rickmond K. "Rick" McCarthy, 56, of Quimby Lane, died peacefully on Thursday, July 9, 2020, at his homey. He was born in Plainfield, New Jersey, on January 15, 1964, the son of Philip and Carole (Kirk) McCarthy.
Rick graduated from Houlton High School, did his undergraduate studies at the University of Chicago and received his master's degree in Education from the University of Illinois.
He worked for a short while in Illinois before moving to Maine.
Rick was an outdoorsman who enjoyed camping, playing guitar, fishing, hunting, canoeing and working on his farm.
He is survived by his wife, Michele D. McCarthy, of Winslow; two sons, Sean P. McCarthy, of Waterboro, and Noah B. McCarthy, of Winslow; his parents Philip and Carole McCarthy, of Winslow; a brother, Greg McCarthy and his wife Julie, of Evergreen, Colorado; two nephews, Connor and Evan McCarthy; as well as several cousins.
A celebration of life will be held from 2 to 4 p.m. and 6 to 8 p.m. on Thursday, July 16, at Knowlton and Hewins Funeral Home, One Church St., Augusta.
Condolences may be shared with the family on the obituary page of the website at http://www.familyfirstfuneralhomes.com.
In lieu of flowers, memorial contributions may be made to Kennebec Messalonskee Trails, P.O. Box 2388, Waterville, ME 04903.
NANCY L. HALL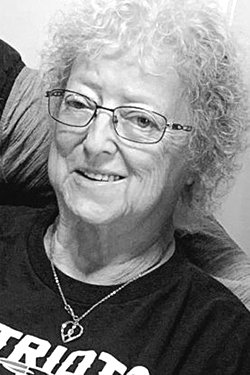 WINSLOW – Nancy Lee Hall, 74, passed away peacefully on Friday, June 12, 2020, at her home, in Winslow, following a long and courageous battle against breast cancer. Nancy was born on October 29, 1945, in Waterville, the youngest child of Verna (Reid) and Henry Grard.
She grew up in Fairfield and graduated from Lawrence High School in 1963.
Marrying the love of her life, Lawrence Wilbur Hall, on November 15, 1969, together, they shared 50 years of marriage. Side by side with her husband they managed a property management business in Portland for many years before returning home to Winslow in 2009. At one time Nancy escorted Hillary Clinton, when she was the first lady, through 100 State Street, in Portland, where she prepared meals for the elderly.
Years ago, while working for Unity Raceway she made and served Kyle Petty a doughboy. She was a sports enthusiast and loved the Bruins, Patriots and Red Sox, and always knew the game schedule right off the top of her head. During evening phone calls she couldn't understand why others were not watching the game.
"When I get where I'm going" was recently written on her calendar, she knew her time on earth was done, Nancy never stopped smiling.
Nancy is survived by her two daughters, Bonnie Grivois, of Fairfield, Terry Hall and significant other, Michael Badger, of Glenburn, two stepsons, Timothy Hall and Earl Hall; five grandchildren, Shawna Pellerin, Heather Williams, Joseph Hood, Harley Denis, Dakota Bartlett-Hall; six great-grandchildren, Kaylee, Hannah, Shelby, Henry, Noah, Edward; and three sisters, Beverly (Grard) and Timothy Hamlin, of Vassalboro, Florida "Butch" Routhier, of Waterville, Patricia Hoyt, of Benton; and many nieces and nephews.
She was predeceased by her parents, Verna and Henry Grard; and her niece, Verna Gregoire.
A burial and graveside service will be held Saturday July 25, at 10 a.m., at the Maplewood Cemetery, in Fairfield.
In lieu of flowers or memorial gifts please make donations to the Humane Society Waterville Area, 100 Webb Rd., Waterville, ME 04901.
DENNIS R. QUIGLEY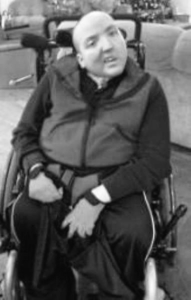 SOUTH CHINA – Dennis Robert Quigley, 27, of South China, passed away on Sunday, June 21, 2020. He was born Feb. 26, 1993. Dennis was an inspiration to all who had the pleasure of knowing him.
Born with Spina Bifida, he overcame many challenges with a positive attitude. He enjoyed Red Sox, listening to Johnny Cash, fishing, and being with family.
Dennis is survived by his parents Daniel and Tina Quigley; his sister Elizabeth Quigley and partner James Weaver; nephew Jayden Weaver; maternal grandparents, Sonny and Elaine Hannan; paternal grandmother, Victoria Hyde and husband Joe; several aunts, uncles, and cousins.
He was predeceased by his paternal grandfather Robert Dennis Quigley.
There will be a celebration of life at a later date.
Memories and condolences may be shared at http://www.directcremationofmaine.com.
In lieu of flowers, donations may be made in his memory to Make a Wish Maine, 66 Mussey Rd., Scarborough, ME 04074, or maine.wish.org, or Spina Bifida Association of Greater New England, 219 East Main St., Suite 100B, Milford, MA. 01757, or sbagreaterne.org.
REV. DR. ROBERT H. MORRIS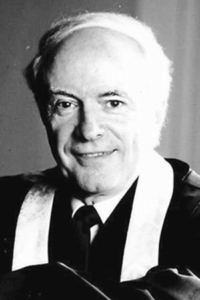 WATERVILLE – The Rev. Dr. Robert Harding Morris, 99, died peacefully at his granddaughter, Hilary Koch's home in Waterville, on Tuesday, July 7, 2020. Bob was born on February 4, 1921, in Johnson City, New York, to Henry D. and Dora (Durland) Morris.
In 1943, he married the love of his life, Anne Cappucci, who preceded him in death.
Bob worked at IBM Endicott, New York, as a systems engineer and analyst for over 30 years. While working for IBM, he concurrently earned his B.A. from Harpur College (now SUNY Binghamton) and completed a double major in French and philosophy. He was a student in the full-year foreign studies program at the University of Neuchâtel, Switzerland. Also during his IBM years, he received his Local Pastor's License from the Methodist Church and served as part-time pastor of the Campville United Methodist Church.
After his retirement from IBM, Bob went on to finish his M.S. from SUNY Binghamton, a Master of Divinity from Princeton Theological Seminary, and a Doctor of Ministry from Drew University. He concurrently served as pastor of churches in Sayreville, New Jersey, and Ventnor, New Jersey. When he retired from the ministry, he continued to serve as a guest preacher and adult Sunday school teacher in the communities where he lived. He knew it was a blessing to continue to serve God.
Bob had a lifetime love of building dry stone walls and passed on his talent to anyone who had an artistic eye and a similar disregard for their fingers and toes. When he lived in State College, Pennsylvania, he spent 10 years excavating and reforming overgrown fieldstones into contoured pathways to be explored in an undeveloped municipal parkland. He began this stone labyrinth when he was 80 "for the exercise," and completed it in 2016.
Bob was fully committed to Eastern Standard Time, and in his many worldwide travels he never once set his watch for another time zone. This presented many challenges for family and friends traveling with him. In addition, he had absolutely no sense of direction and could easily get lost within a few miles of his home. He was thankful to live long enough to enjoy having a GPS.
His sense of humor was legendary, and his family shares hours of anecdotes, jokes, and puns. He loved playing online Scrabble and texted friends and family using carefully curated emoji messages. Bob believed that chocolate was nature's perfect food and ate it daily for most of his 99 years, insisting that his daily ration of chocolate enabled him to do daily sit-ups and pushups until the last few weeks of his life.
Bob is survived by his daughter Suzanne, his son Robert and daughter-in-law, Debbie; five grandchildren; and 10 great-grandchildren.
Bob was loved dearly and will be missed greatly by his family and his many friends. Inspired by a book he read with his book club at Pleasant Street United Methodist Church, Bob became very passionate about criminal justice reform.
If you wish, donations be made online in his memory to the Equal Justice Initiative: http://www.eji.org.
RAYMOND R. BOURGOIN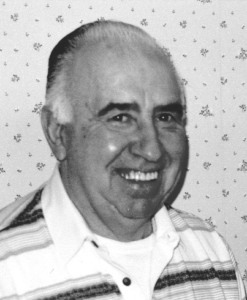 WATERVILLE – Raymond Roderick Joseph Bourgoin, 82, passed away Wednesday, July 8, 2020, at MaineGeneral Medical Center, in Augusta, from a long battle with Parkinson's. He was born August 3, 1938, in Van Buren, the son of Edmond and Albertine (Berube) Bourgoin.
He attended the schools of Waterville. On August 25, 1972, he married Carlene Downer at Sacred Heart Church, in Waterville; they would have celebrated their 48th wedding anniversary this year.
Ray's first job was setting pins by hand at Metro and Streamline Bowling Lanes, in Waterville. He worked 25 years at Fort Halifax Packing, in Winslow, and worked as custodian and bus driver for the Waterville School Department. Raymond retired from Sappi Hinckley, in 2000, from his position as a maintenance worker.
He was a member of Corpus Chirsti Parish, in Waterville, and enjoyed bowling, watching the Red Sox and Patriots, horse racing, and playing cribbage. He and Carlene traveled with family and friends to Aruba, Las Vegas and Florida, where they all knew Ray would want to be "first in line."
Raymond was always so proud of his family and loved them very much.
He is survived by his wife, Carlene (Downer) Bourgoin, of Waterville; son Dale Bourgoin and wife Dianne, of Oakland; two granddaughters, Hannah and Grace Bourgoin; one sister, Patsy and husband Eddie Gurney, of Winslow; four brothers, Eugene, of Clinton, Ronald and wife Rachel, of Winslow, Joe and wife Carol, of Waterville, and Donald and wife Libby, of Clinton; his brother-in-law, Francis Poulin; and many nieces and nephews.
He was predeceased by his parents; brothers, Ed and wife Sandra, and David; sisters, Dee and husband Burt Gould, Jackie and husband James Tardiff, and Charlene Poulin; sister-in-law Nancy.
In lieu of flowers, friends wishing may make donations in Raymond's memory may do so to Parkinson's Foundation, 200 SE 1st Street, Suite 800 Miami, FL 33131
Arrangements under the direction and care of Dan & Scott's Cremation & Funeral Service, 445 Waterville Road, Skowhegan ME 04976.
BERTRAND L. BRONN
SCARBOROUGH/PALERMO ­— Bertrand L. Bronn, 83, passed away on Thursday, July 8, ,2020, at Gosnell Memorial Hospice House, in Scarborough. Bertrand was born February 5, 1937, in Palermo, to the late Raymond and Marguerite "Peggy" (Eaton) Bronn.
He enjoyed a childhood like any other kid during that time period. He developed a lifelong love for the outdoors, hunting and fishing. This good ol' Maine country boy would soon make a move to the big city of Portland which would change his life forever.
His parents managed some property in Portland, and Bertrand made it a point to spend a lot of time there when he saw one of the girls coming in and out of the building. After quite a length of time of trying to get her attention, Ruth McLinden finally caved and agreed to start dating him. Little did either of them know, but that would be the beginning of a 58-year marriage. Bert and Ruth were married on June 30, 1962, in Portland, and began their family. During that time, Bert honorably served in the United States Army until his discharge in 1965.
Upon returing home, the Bronn's made the move to Scarborough in 1966 where they raised their family on the foundations of faith and love.
Due to the current restrictions, Bert and Ruth celebrated their 58th wedding anniversary via Zoom. In his last days he was so very happy to be able to see his bride.
His career began with Lester Card, in 1962, as a contractor. By the late 1960s he began working for S. D. Warren, in Westbrook, as part of the "outdoor crew." He retired in 1994 following 30 years of service. Even after his retirement, his former co-workers never tired of hearing his jokes.
In addition to his parents, Bert was predeceased by his son Richard Bronn; step-mother Grace Bronn; siblings Erdine Fletcher, Raymond Bronn Jr., Samuel Bronn, Abraham Bronn and Flora Mae Richardson.
He is survived by his wife Ruth Bronn, of Scarborough; son Bertrand Bronn and wife Kathy, of Illinois; daughter Karen McKenzie and partner Robert McCubrey, of South Portland; grandchildren Kyndra, Garrett, Amber and Serena; brother Everett Bronn and sister Christie Bronn Merrick, both of Washington state.
A service was held on July 12, and interment took place at Calvary Cemetery, in South Portland.
To view Bert's memorial page or to share an online condolence, please visit www.ConroyTullyWalker.com.
Memorial donations may be made to the Maine Cancer Foundation, 170 U.S. Route 1, Suite 250, Falmouth, ME 04105.
ARTHUR KULPA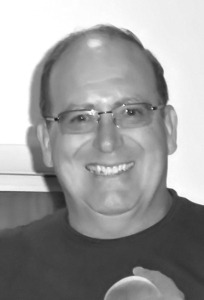 VASSALBORO – Arthur "Butch" Kulpa, 66, passed away at home on Wednesday, July 9, 2020, following a brief illness. Butch was born in Paterson, New Jersey, a son of Stefan and Ernestine (Contini) Kulpa.
He graduated from Indian Hills High School, in Oakland, New Jersey, and from Southern New Hampshire University.
His life was one unselfishly devoted to his family, friends and community.
Butch worked for Bausch & Lomb Optical, LaVerdiere Optical, Drs. Moody, Houghton & O'Dell, before starting his own business, Eye to Eye Opticians. He also worked for Peter Nesin Opticians and Stratford Safety.
He was a member of the Vassalboro Masonic Lodge, Kora Temple Shrine, Kora Karts, Kora Kampers, Valley of Augusta, Valley of Portland, Vassalboro Lion's Club and Kappa Delta Phi Fraternity.
Surviving is his wife of 46 years, Marcia Hayes Kulpa, of Vassalboro; his sister, Linda Kwiatkowski, and many nieces and nephews.
He was predeceased by his parents and his brother, Stephen Kulpa.
Due to the COVID-19 pandemic, a Celebration of Life will be held at a later date. In lieu of flowers, donations may be made in his memory to Shriner's Hospital, 2900 N. Rocky Point Drive, Tampa, Florida 33607 or Post-Polio Health International, 50 Crestwood Executive Center #440, St. Louis, Missouri 63126.
Arrangements under the care and direction of Dan & Scott's Cremation & Funeral Services, 445 Waterville Road, Skowhegan.
ANNA J. BOLDUC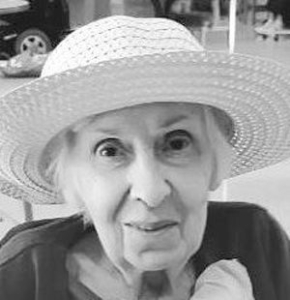 WATERVILLE – Anna J. Bolduc, 88, passed away on Thursday, July 9, 2020, at Lakewood Continuing Care Center, in Waterville. Anna was born October 31, 1931, in Waterville.
She married her high school sweetheart, Richard H. Bolduc, on November 25, 1950. Richard preceded her death on September 1, 1996, after 45 years of marriage.
In 1961, with a family of five young children, Anna and Richard pursued their dream of opening up a small convenience store on Water Street, called Dick's Variety. For over 50 years Anna worked tirelessly, seven days a week, putting in countless hours, pouring coffee, making sandwiches, and cooking the best cheeseburgers and pizza. Anna treated all her regulars as if they were family. If you ever met Anna, she was the nicest, most energetic, caring, and one of the hardest working woman you would ever meet in your lifetime.
When she took her daily afternoon break from the store, she would shuttle many of the customers, relatives, and family members, to the bank, doctor's appointments, hockey practices, or wherever they needed to go. Anna could be seen on a daily basis driving her big white Cadillac which required her to move the driver's seat as far forward as possible with two pillows propped behind her back because she was only 4 feet, 9 inches tall. Thank God airbags were not available that year! Anna's entire life was all about helping others, regardless who they were. She was truly a selfless and giving person who never expected or wanted anything in return. Prior to her passing at Lakewood, she was constantly cleaning, tidying up the tables, folding towels, and helping other residents. As Mr. Rogers quotes "Look for the helpers," that was Anna.
Anna is survived by her two sisters, Gabrielle and Lucille Roy, of Waterville; her five children, daughter Michelle Sholar, of Las Vegas, Nevada, daughter Diana Garnier and husband David Garnier, of Hilton Head, South Carolina, son John Bolduc, of Swampscott, Massachusetts, daughter Anne Rourke and husband David Rourke, of Bradenton, Florida, and son Peter Bolduc, of Waterville. Anna's grandchildren are, Mike Fortin, Laurie Fortin, Alicia Welch, Katie Garnier, Mark Bolduc, Katelyn Bolduc, Megan Rourke and Emma Rourke; her great-grandchildren, Ryan Welch, Zachery Welch, Brandon Fortin, Weston Bolduc, and Griffin Bolduc; and her many cousins, nieces, and nephews.
Anna was predeceased by her sisters, Theresa Boudreau and Marie Roy, brothers, Emile Roy, Joseph Roy, Elie Roy, Louis Roy, and Noel "Spat" Roy.
Unfortunately there will be no church ceremony or graveside services at this time due to Covid-19. A Mass and a Celebration of Life will be held at a later date.
Arrangements are in the care of Veilleux and Redington Funeral Home, 8 Elm Street, Waterville, Maine. http://www.veilleuxfuneralhome.com.
EMILY M. FOURNIER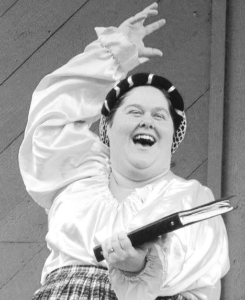 FAIRFIELD – Emily Mary-Evelyn Fournier, 32, passed away on Saturday, July 11, 2020. She died in a whitewater rafting accident wherein, according to the game warden, she rescued a child who had been ejected from the raft. While her passing was sudden and tragic, her friends and family take comfort in knowing that she acted heroically and bravely. Emily was born in Waterville on December 26, 1987, the daughter of Joe and Evelyn Rowden, and grew up in Fairfield.
She graduated from the Maine School of Science and Mathematics in 2006 and received her Bachelor of Arts from St. Anselm College, in Manchester, New Hampshire, in 2011. On June 25, 2011, she married the love of her life, Joshua Michael Fournier, whom she met at college, and they have resided in Fairfield with their dogs Sparta and Hastings.
Emily had myriad artistic, literary, and theatrical interests. She was a lifelong student of dance, as well an accomplished poet and writer, and theatrical director, working with numerous organizations and publications until her death. Perhaps her best known accomplishment was the Recycled Shakespeare Company, based in Waterville. As a co-founder and executive director of the company, Emily became a leader in making Shakespeare accessible to all who desired to participate, forming a troupe of performers drawn from all walks of life and social groups. The company, under Emily's tireless leadership, was also an internationally recognized leader in ecologically sustainable theater practices, relying on the re-use of discarded materials for sets, props, and costumes, and repurposing existing spaces in the community to hold rehearsals and performances.
Her approach to sustainability and community engagement is perhaps best exemplified by the company's repeated engagement performing full length Shakespearean plays in a local pizza shop to the delight of dedicated audience members and casual customers alike. Recycled Shakespeare Company was her life's work and its success was her overriding goal. Outside of her work in theater and the arts, Emily led an active life dominated by charitable and compassionate works. It would be impossible to list all of her accomplishments and distinctions, but she will be remembered by those who knew her for her preternatural ability to simply make the world more joyful, beautiful, and bright simply by being herself within it. Joy was an important word for Emily, and although her passing has left her friends and family bereft, she would want them to know that joy, not sadness, defines her life.
She is survived by her husband, Joshua; her parents, Lyn and Joe Rowden; her mother-in-law Joanne Fournier, her father-in-law Gerard Fournier; her brothers, Aaron and Christian Rowden; many uncles, aunts and cousins on both sides of her family; and by her sisters- and brothers-in-law whom she loved equal to all other members of her family.
A Mass of Christian Burial was celebrated on Thursday, July 16, at Notre Dame Catholic Church, Waterville.
An online guestbook may be signed, and memories shared at http://www.familyfirstfuneralhomes.com.
Her family requests that those who wish to do so make a donation to the Recycled Shakespeare Company, 4 Cottage Street, Fairfield, ME 04937.
Arrangements are by Lawry Brothers Funeral and Cremation Care, 107 Main St., Fairfield.
KEVIN M. MORIN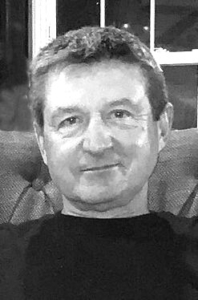 CLINTON ­­— Kevin Marcel Morin, 59, passed away on Monday, July 13, 2020, following his courageous battle with cancer. He was born June 26, 1961, in Skowhegan, to Ellen and Marcel Morin.
Kevin spent his childhood years growing up in the small town of Solon enjoying life in more innocent times. Being the only son and brother to five younger sisters, he shared a very close and protective bond with his family. As a devoted son, Kevin deeply treasured his mother. Also close to his heart were his sisters, beloved son, grandson, many nieces, nephews, aunts and uncles.
Third generation logger Kevin bought his first truck in his early 20s and never looked back, spending most of his life working in the place he loved: the woods of Maine. He spoke with dreamy words of early mornings finding deer eating the boughs from the tops of trees cut the day before, and of the sounds and smells of the deep woods. When he did take a break from working, Kevin enjoyed many happy occasions with friends and family, hiking, camping, and snowmobiling. He also enjoyed laughing, music, and dancing.
On January 30, 2016, Kevin's family grew to include wife Becke, her five children and their families. Kevin and Becke's marriage was a true love story. They had found their soul-mate. Sentiments from his stepchildren included that he was supremely unselfish, had a contagious smile, and always was happy and positive. His presence brought a calm and an ease. It was a blessing to have a stepdad who made them feel secure in his love for their mother.
Kevin was baptized as one of Jehovah's Witnesses January 2, 1984. His love for his creator was evident in his appreciation for spiritual things and his desire to share spiritual truth with others. His zeal to share God's promises of a better future right here on earth never waned, even during the last months of his life. He looked forward to the future promised in Revelation 21:4, "He will wipe out every tear from their eyes, and death will be no more, neither will mourning nor outcry nor pain be anymore. The former things have passed away."
Kevin was predeceased by his father Marcel Morin, of Skowhegan.
He is survived by his wife Rebecca Morin, of Clinton; his mother Ellen Morin, of Waterville; his son Andrew Morin, of Skowhegan: his grandson Isaiah Morin, of Hartland; five sisters Susan and her husband Cole Haskell, of Harpswell, Kelly and her husband David LaPoint, of Winslow, Ann Morissette, of Smithfield, Caroline Armstrong, of Skowhegan, and Nikki and her husband Greg Gauthier, of Shawmut; many nieces and nephews.
A memorial talk will be given via Zoom Saturday, July 25th at 2 p.m. (Meeting ID 86955203062, password 20061914)
Arrangements by Dan & Scott's Cremation & Funeral Service, Skowhegan.
MARIA TROUTMAN
WATERVILLE – Maria Troutman, 80, passed away peacefully on Friday, July 12, 2020, at her home. The oldest of three children, she was born on March 18, 1940, in Salerno, Italy, to Dr. Nicola and Margherita Messina.
In 1952, the family relocated to Panama, where she became a bookkeeper for the United Fruit Company commissary (later Chiquita Brands).
By 1970, she had moved to Boston to study fashion merchandising. A college dormmate read a personals ad placed in a Boston paper by a gentleman from Bangor and insisted that he sounded perfect for Maria. She pestered her until Maria wrote a reply and escorted her to the mailbox to ensure it was sent. After a brief long-distance courtship, Maria married the love of her life, James Moran Troutman, on February 13, 1971, in Brewer. She soon bore three children, James, Michelle and Paul.
Maria worked closely with her husband to manage their various business ventures in Brewer, including an electronics repair shop (Auto Radio and TV Service), an automotive air conditioning and glass repair shop, rental housing, and a decorative light bulb business. Her husband's untimely death on their 15th wedding anniversary left her devastated but she continued to raise their children and managed the repair shop until 1991.
Maria was small in stature but strong in spirit. She was known for preferring to walk everywhere for her daily errands. She loved to watch classic movies, do crossword puzzles and bake bread. She later moved to Waterville, where she remained active, making a remarkable recovery after a heart attack and a triple bypass in 2006. She continued to walk regularly until congestive heart failure eventually slowed her pace.
Her survivors include her son, James Troutman and wife Sarah, of Montville, daughter Michelle Troutman, son Paul Troutman; brother, Paul Messina, of Annapolis, Maryland, nephew Mike Messina, of Baltimore, Maryland, nephew David Messina and his wife Kendra Perry, of San Mateo, California; and sister, Elena Messina and husband Rick Beagle and their son Quinn Beagle, of Baltimore; her grandchildren, Nicholas Troutman, of Pittsburgh, Pennsylvania, Benjamin Troutman and Jonathan Troutman, of Montville.
Condolences to the family may be expressed at BrookingsSmith.com.
Those wishing to remember Maria in a special way may make gifts in her memory to the American Heart Association, Maine Affiliate, Inc., 51 U.S. Route 1, Suite M, Scarborough, ME 04074.
PAUL S. ROGERS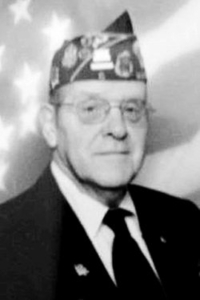 VASSALBORO – Paul Stuart Rogers, 89, passed away on July 13, 2020, following a long battle with various illnesses due to Agent Orange. He was born Feb. 7, 1931.
He had been living at the Maine Veterans Home, Company B, in Augusta, since February 2019. His eldest son, Stephen, was with him when he passed.
Paul was a proud patriot and served his country in the United States Army for 25 years, 11 months, and 12 days and retired as a Master Sergeant. During his military career he traveled to many exotic places, Panama, Germany, Korea, and Vietnam to name a few.
Stateside, he traveled with his family to Massachusetts, South Carolina, Ohio, and New Jersey where he retired. Paul received many awards and citations throughout his military career, including a Bronze Star while in Vietnam.
After Paul retired, he moved back to Maine and began his second career working for the Messalonskee School District, in Oakland, in the maintenance department, as well as driving school bus for many years. He served the school district for 20 years.
Paul was a devoted family man and married his high school sweetheart, Beverly Hood, of Benton, in 1954. He and his wife raised three children: Stephen, Sandra, and Scott. As a military family, moves become no big thing and Paul and his family moved several times before settling down permanently in the Waterville/Winslow area.
Paul was active in the American Legion Post #5 and at one time served as the Post Commander and the Honor Guard. He was also highly active in the Second Baptist Church of Waterville, where he served as a trustee, deacon, and treasurer for many years. Paul loved to sing and used his vocal gift at weddings, funerals, community events and of course his church.
Paul is survived by his wife Beverly. They were married just shy of 66 years; his son, Stephen and wife Pat, daughter, Sandra and fiancé Bill Annis, and son Scott and wife Sherry; four grandchildren; and eight great-grandchildren; his brother, James; and numerous nieces and nephews.
He was predeceased by his brother, Phillip; mother and father, Robert and Alma; brothers, Charles, Bobby, Wilson, and David, sisters, Anita, Laura, Patricia, Margery, Lorraine, and Priscilla.
Paul's funeral service was held July 18, at the North Vassalboro Baptist Church, the Rev. Stephen P. Rogers presiding.
The family asks that in lieu of flowers donations in Paul's name may be made to the American Cancer Society or the Alzheimer's Organization.
MAURICE ROY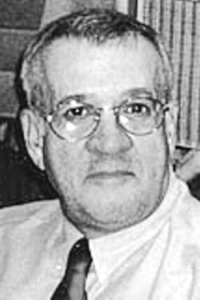 WATERVILLE – Maurice "Moe" Roy, 77, passed away at the Oak Grove Center, in Waterville, on July 14, 2020, from a battle with cancer. Moe was born on December 2, 1942, in Waterville, the son of Lionel and Lucille (Melanson) Roy.
He attended the school systems in Waterville. Moe's first job was at Fort Halifax Packing Co., in Winslow. It was not very long that Moe, at the age of 19, decided to hit the road and found work at the Parker House Hotel, in Boston. This started Moe to work at many hotels and restaurants.
Moe enjoyed travelling and found work in Washington D.C., Chicago, Denver, San Francisco, and Reno, Nevada. After several years, Moe came back home to take care of his mother. He also started to work again at Steve's Restaurant, in Waterville, who would hire him anytime he was in town.
Moe's personality was one to be desired. Moe spent some years at the Puffin' Stop working the night shift. He got to know the police and many other workers who were on the night shift which he liked.
Moe is survived by his sister, Patricia Martineau and husband Richard, of Winslow; nephews, Keith Hallee, of Waterville, Kenneth Hallee, of New Mexico, and Anthony Hall, of Minneapolis, Minnesota.
There will be no services.
Arrangements are under the direction and care of Gallant Funeral Home, 10 Elm Street, Waterville.
An online guestbook can be signed, condolences and memories shared at http://www.gallantfh.com.
In lieu of flowers, send donations to the Blessed Sacrament Church, 101 Silver Street, Waterville, ME 04901.
ROY F. VASHON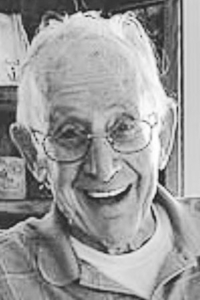 BENTON – Roy F. Vashon, 88, passed away on Sunday, July 14, 2020, at the Maine Veterans Home, in Augusta. Born on July 25, 1931, and raised in Waterville, the son of Raymond and Rose Vashon, he was a lifelong resident of Central Maine.
Roy was a 1949 graduate of Waterville High School. He then enlisted in the Army in August 1952. Roy served our country during the Korean War with the 4345 60th Transportation Company 9th Infantry Division out of Fort Dix, New Jersey. For his service, Roy received the Korean Service Medal with two bronze service stars, the United Nations Service Medal, and the National Defense Service Medal. Upon his separation from the Army, Roy continued his service with the United States Postal Service, retiring in 1992 after 30 years.
On September 25, 1957, he married Marolyn McCarthy. During the 25 years of their marriage Roy and Marolyn lived in Winslow and raised two daughters, Sheila and Pamela. Their home was always a welcoming place for family and friends. Roy had a heart of gold and smile that could light up a room. Summers were spent camping, gardening or pool parties in the backyard.
Marolyn passed away in 1983. On Oct. 8, 1990, Roy opened his heart to marry Meredith E. Cress of Benton. Roy and Meredith built their homestead in Benton and became avid gardeners and landscapers. Roy loved his John Deere tractor mower and would spend hours outdoors. When not mowing, he could often be found fishing in the pond late in the afternoons or tinkering with all sorts of devices and machinery in his garage.
Retirement gave Roy the opportunity to spend an abundant amount of time with his grandchildren. You could always see Pépère at concerts, theater productions, sporting events, and more throughout his grandchildren's time in school.
Roy is survived by his wife of nearly 30 years, Meredith E. Vashon, of Benton; his daughter, Sheila and husband Scott Nielsen, of Oakland; and grandchildren, Zachary Nielsen, of Thorndike and Zoe Nielsen, of Hermon; daughter, Pamela and husband Gary Moline, of North Port Florida, and grandchildren Justin LaVerdiere, of Fort Myers Florida, and Taylor LaVerdiere, of Naples Florida; stepdaughter, Barbara Zook and husband Ahmed Hassanein, of Charlotte, North Carolina; and grandchildren, James Randolph, of Gloucester, Virginia, John Gannon, of Richmond, Virginia, Megan Major, and Kenneth Zook, both of Murfreesboro, Tennessee; stepdaughter, Susan Tidd and husband Kurt, of Greenville, North Carolina; and grandchildren, Stephanie Getchell, of North Plainfield, New Jersey, and Samantha Getchell, of Westbrook; sister, Jeanne Giguere, of Enfield, Connecticut; along with several nieces and nephews.
Roy was predeceased by both of his parents; his first wife, Marolyn E. Vashon; sisters, Lauriette Maheu, Floriane Cote and brothers, Raymond Vashon, Reginald Vashon.
A graveside committal service was held at the Maine Veterans Memorial Cemetery, Civic Center Dr., in Augusta.
An online guestbook may be signed, and memories shared at http://www.familyfirstfuneralhomes.com.
Arrangements are by Lawry Brothers Funeral and Cremation Care, 107 Main St., Fairfield.
Donations in Roy's memory may be made to either of the following organizations:Alzheimer's Association to help create a world without Alzheimer's and all other Dementia, or your local animal rescue or humane society.
RUTH BRADSTREET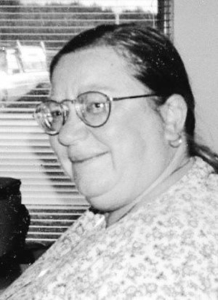 ALBION – Ruth Bradstreet, 74, passed away on April 28, 2020. She was born on March 23, 1945, in Portland, to Ruth (Staples) and Richard Dodge.
Ruth graduated from South Portland High School in 1963 and the University of Maine at Portland in 1967. That same year she met her husband of over 48 years, Ted Bradstreet.
Ruth worked as a professional social worker for 40 years. She spent time as a clinical social worker and in private practice before going to work for the State of Maine in the Division of Licensing and Certification where she worked for 22 years before retiring.
Ruth was predeceased by her parents; her older brother; and her husband.
She is survived by their children Rebecca Bradstreet and Jonathan Bradstreet and Jon's wife Sherry; her sister-in-law Myra Rosenbaum, her brother-in-law Robert Bradstreet; and some nieces and nephews. A Celebration of Life will be held when it is once again safe to gather together.
Cremation was performed by Direct Cremation of Maine, 182 Waldo Ave., Belfast, ME 04915.
In lieu of flowers, donations may be made to: Maine Public online https://www.mainepublic.org/support-0 or by phone at 1-800-884-1717.
Responsible journalism is hard work!
It is also expensive!
If you enjoy reading The Town Line and the good news we bring you each week, would you consider a donation to help us continue the work we're doing?
The Town Line is a 501(c)(3) nonprofit private foundation, and all donations are tax deductible under the Internal Revenue Service code.
To help, please visit our online
donation page
or mail a check payable to
The Town Line, PO Box 89, South China, ME 04358
. Your contribution is appreciated!
https://townline.org/wp-content/uploads/2019/07/Town-Line-Website-banner-v3-1030x206.jpg
0
0
Website Editor
https://townline.org/wp-content/uploads/2019/07/Town-Line-Website-banner-v3-1030x206.jpg
Website Editor
2020-07-22 14:19:19
2020-07-22 14:19:19
OBITUARIES for Thursday, July 23, 2020