MERLAND L. O'NEAL SR.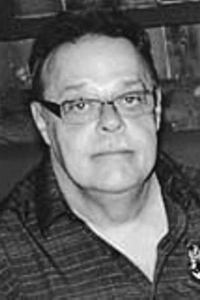 OAKLAND – Merland L. O'Neal Sr., 63, passed away on Turesday, March 10, 2020, following a courageous battle with cancer. Merl was born in Waterville on March 19, 1957, the son of Merland L. O'Neal Sr. and Thelma (Bickford) O'Neal.
He attended school in Oakland and was a graduate of Messalonskee High School, class of 1975. During his school years he was a member of the Messalonskee marching band and played the tuba.
Merl had a passion for cooking. As a teenager he had a part time job at the Coffee Pot Restaurant, on Main Street, in Oakland. After graduating high school, he went to work at the Food For Thought Restaurant, another local restaurant in Oakland. He was the head cook there for many years.
He also catered numerous weddings and events for friends and family. This man made the most scrumptious cheesecake that you could ever eat.
Later in life he went to work for C.N. Brown and worked at The Big Apple Convenience Store, in Fairfield, until he had to take an early retirement because of health problems. Merl was also a member of the Oakland American Legion and on occasion worked there bartending.
Merl's favorite hobby was woodworking. He could build just about anything and made the most beautiful pieces of furniture for family and friends. He also liked searching through antique stores to find the most unusual and unique pieces.
Merl always put family first in his life and was always ready to lend a helping hand whenever help was needed. He was always upbeat and faced his illnesses with great courage.
He will be sadly missed, but never forgotten. Merl was a generous, loving brother and a caring son who looked after his mother.
Merl was predeceased by his father, Merland L. O'Neal Sr.
He is survived by his mother, Thelma (Bickford) O'Neal; his sister, Bonnie Stratton and friend Gary Desrosiers, sister Debbie Wentworth and her husband Rick, brother Joey O'Neal and his wife Jaime, niece Tanya Kormann and her husband Eric and their children, Benjamin, Abigale, and Marley; niece, Sydney O'Neal; nephew, Gabe Wentworth and his wife Angela and their children, Hannah and Anthony; nephew, Jeremiah Stratton and his wife Paula and their children, Jack and Poppy; and many aunts, uncles, and cousins.
There will be a graveside service in early May at Lewis Cemetery, in Oakland, and a celebration of life following the service at the home of Leatrice and Roger Grevois. All are welcome.
Service date and time will be announced in May.
An online guestbook may be signed, and memories shared at www.familyfirstfuneralhomes.com. Arrangements are by Wheeler Funeral Home & Cremation Care, 26 Church St., Oakland.
HELEN F. CAREY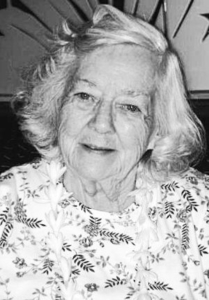 WINSLOW – Helen (Fortin) Carey, 88, of Winslow, formerly of Belgrade, passed away Thursday, March 12, 2020, at home. Helen was born in Waterville on March 2, 1932, the youngest daughter/child of Dan and Cecile (Parent) Fortin.
She graduated from Mount Merici Academy, in Waterville, in 1950, with a deep love for God and other people, then attended Colby College, in Waterville. She met her husband, Richard "Spike" Carey, one New Year's Eve while on a date with Gerald "Cutch" Couture. Married in 1952, together Helen and Richard raised six children.
A lifelong public servant, Helen had many jobs through the years to help support her family. She was city clerk in Waterville for many years, often bringing her work home with her on the weekends to help serve more citizens who needed hunting or fishing licenses, even on Mothers Day! She served as Deputy Registrar of Deeds for Kennebec County where she was loved and respected by lawyers, paralegals, and surveyors from all over. She worked for the LEAP Project where she met and befriended many educators and principals from across the state. She was a supervisor and enumerator for several censuses dating back to 1960. Helen was a Communicant and Eucharistic Minister at Notre Dame Church (Corpus Christi Parish), in Waterville. She served on the Parish Council and Finance Committee for several years, as well as volunteering as a CCD teacher and Eucharistic Minister to the sick at Thayer Hospital, and in many other capacities.
She was predeceased by her husband Richard; son Stephen; her parents; her sister Jeanne and niece Celeste Nadeau, of Riverside, California.
She is survived by her children, sons Michael and wife Jackie, of Barre, Vermont, Gregory and fiancée Barbara, of Waterville; daughters Denise and husband Jack Ducharme, of Madison, Martha and husband Alan Thibodeau, of Madison, and son Peter and wife Bobbie, of Fairfax, Virginia.; 17 grandchildren, Bradley Carey, Christopher, Elizabeth, and Sean Carey, Jennifer Annett, Denise Corriveau, Taylor and Riley Sinclair, Joseph and Benjamin Ducharme, Jennifer Doherty, Joshua Thibodeau, Cecile Willett, Charlotte and Jessica Thibodeau, Anna and Scarlett Carey; 31 great-grandchildren; brothers-in-law Jack and wife Mariette Carey and Camille Nadeau; as well as many beloved cousins, nieces and nephews.
A Mass of Christian farewell will be held on Saturday, April 25, 2020, at 11 a.m., at Notre Dame Church, 116 Silver Street, in Waterville, followed by a celebration of life. Burial will follow in the summer of 2020, date to be determined.
Arrangements are under the care and direction of Veilleux and Redington Funeral Home, please visit www.veilleuxfuneralhome.com to share memories and condolences with Helen's family.
In lieu of flowers, please consider a donation to a hospice group of your choice in Helen's name so others may encounter peace and compassion in their final days and hours
JAMES A. HOWARD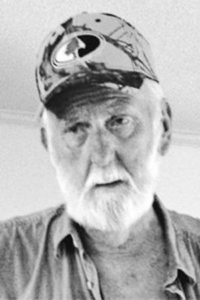 SIDNEY – James A. "Big Jim" Howard, 77, of Ginger Place, died unexpectedly, at his home on Thursday, March 12, 2020. He was born in Vassalboro on March 8, 1943, the son of Harlow and Glenora L. (Glidden) Howard.
Prior to his retirement, Jim was employed for 30 years as a heavy equipment operator by Williams Construction, later known as Ferraiolo Construction and subsequently State Paving. Jim enjoyed the outdoors and found contentment watching wildlife and grooming trails. With an affinity for cars, Jim joined the Northeast Cruisers Car Club and Maine Street Machines. Jim never met a stranger, he could strike up a conversation with anyone and never ran out of things to say.
Big Jim was predeceased by his parents; and by a son, Eddie Tourigny.
Surviving is his wife, Helen (Edwards) Perry, of Sidney; two sons, James G. Howard, of Topsham, and Ray Tourigny, of Durham; daughters, Pamela Ann Yenco, of West Bowdoin, Ginger Howard, of Thomaston, and Lori Padden, of Hallowell; a nephew, Walter "Gator" Willey, of Fairfield; eight grandsons, Mark A. Padilla, of Kingsland, Georgia, Parker J. Howard, of Topsham, Tyler J. Howard, of Patchogue, New York, Joshua N. Underhill, of Gardiner, Jesse S. Tozier, of Augusta, Kameron J. Tourigny, of New Port Richey, Florida, Samuel R. Tourigny, of Durham, and Camden E. Tourigny, of Durham; two granddaughters, Brooke N. Howard, of Topsham and Kalie A. Tourigny, of Augusta; seven great-grandchildren.
There are no public visiting hours and no public funeral services scheduled.
A Celebration of life to be announced at a later date.
Arrangements have been entrusted to Plummer Funeral Home, 16 Pleasant Street, Augusta, Maine.
Condolences, stories and photos may be shared at www.plummerfh.com. Memorial donations can be made toyour local Humane Society.
FAITH M. BRANN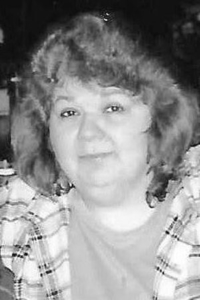 COOPERS MILLS – Faith Marie Brann, 67, of Coopers Mills, passed away on Thursday, March 12, 2020. Faith was born in Portland, on June 8, 1952, the daughter of the Late Jeanette L. (Smith) Burnham Brann and Gerald J. Leveque.
Faith is survived by her husband of 50 years, Robert A. Brann, Sr. Robert and Faith married on October 30, 1970, in Coopers Mills
They had two children, a son, Robert A. Brann, Jr. and daughter, the late Jennie Lynn Marie (Brann) Ouellette.
Faith enjoyed animals and spent many years raising her beautiful Golden Retrievers. Faith was definitely a "golden girl" and all who knew her would agree.
In Faith's earlier years she worked in the healthcare system as a caregiver. Faith enjoyed NASCAR and would spend countless hours on the phone with either her baby sister Amy or her side-kick Hope, while they would argue back and forth about who was in lead. Faith spent many years enjoying the fact that she could tease her little sisters and light a spark in them.
Faith had a laugh that was infectious. She had such an incredible zest for life that shined throughout from her soul. Faith loved her Jesus and would spend hours enjoying and listening to her old time gospel music; oh how she could sing. Faith was perhaps the best cook this side of Maine, and perhaps the best hostess you would ever meet. Through the years you could not visit Faith Brann and ever leave her home hungry. Faith had the gift to make a stranger feel like they were her best friend, before that stranger left her house.
She was predeceased by daughter Jennie Lynn Marie Ouelette, and daughter-in-law, Kristy Brann.
Faith is survived by her son Robert A. Brann, Jr. of Coopers Mills; her son-in-law Brian Ouelette, Sr., of South China; two granddaughters Kayla-Lynn Brann, of Lewiston, and partner Mike Olcott, Robin (Brann) Jones, of North Carolina, and husband Justin; two grandsons Robert Andrew (Andy) Brann, of Coopers Mills, and Brian Michael Ouellette, Jr., of South China; four great-grandchildren Bentley Olcott, of Lewiston, Koleman, Molly and Cooper Jones, of North Carolina; Faith's siblings, three brothers Royal W. Burnham, Jr., of Leeds, Mark Burnham and John Burnham, both of Florida; four sisters Hope Ellis and husband Dan, of Hartland, Patience (Pati) Eaton and husband Jeffrey, of Washington, Eilene (Tinker) Labonte and husband Norman, of Augusta, Cora (Amy) Lane, of Winslow, two sisters-in-law, Linda Brann and June Brann, both of Coopers Mills; many nieces and nephews.
There will be no official funeral service, but rather a family gathering will be held at a later date. Family and friends will be contacted personally. Thank you for your understanding.
In lieu of flowers, please send donations directly to Breast Cancer Research in honor of "Jennie Lynn Marie (Brann) Ouellette"
BRUCE P. ARNOLD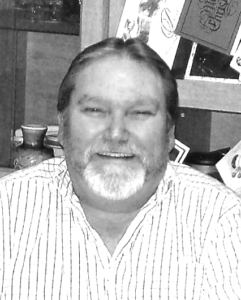 VASSALBORO – Bruce P. Arnold, 63, of Arnold Road, died March 13, 2020, at Alfond Center for Health, in Augusta, following a brief illness. He was born in Augusta, on September 25, 1956, the son of Paul Arnold and Louise (Young) Arnold.
He was an avid outdoorsman, enjoying hunting, fishing, snowmobiling, boating ATVing and camping. He was a member of the Benevolent & Protective Order of Elks, of Augusta.
Bruce was the assistant branch manager of Cameron Ashley Building Products for 26 years.
He was predeceased by his mother, Louise Arnold.
Surviving are his wife of 33 years, Vicki L. Arnold, of Vassalboro; three sons, Troy Richards, of Windsor, Daniel Arnold, of Vassalboro, and Devan Arnold, of Augusta; his father, Paul Arnold ,of Vassalboro; his brother, Brian Arnold, of Augusta; and six grandchildren.
There will be no public visiting hours. A Celebration of Bruce's life will be held Friday April 3, 2020, from 1-3 p.m., at Western View Golf Course & Event Center, 130 Bolton Hill Road, Augusta, ME.
Arrangements have been entrusted to Plummer Funeral Home, 16 Pleasant St., Augusta, ME. Condolences, stories and photos may be shared at www.plummerfh.com.
ROLLAND R. CHURCHILL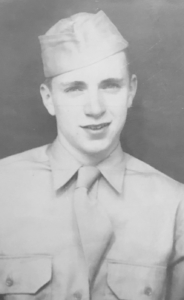 SKOWHEGAN – Rolland Robert "Bob" Churchill, 91, passed away Friday, March 13, 2020, at Maine Veterans Home, in Augusta. He was born August 2, 1928, in Blackwell, Oklahoma, the son of Dewey R. Sr. and Frieda M. (Wood) Churchill.
He married the former Elizabeth "Bette" Ladden on November 5, 1949, at the Sacred Heart Church, in Groton, Connecticut. Rolland was a veteran who proudly served his country in the United States Air Force during World War II until his honorable discharge.
Bob is survived by six children, Julie and husband Mark, of Oakland; Laura and husband Joseph, of Georgetown, Gary and wife Elise, of Reno, Nevada, Mary and husband Tim, of St. John, Virgin Islands, Laurie, of Philadelphia, Pennsylvania, Glenn and wife Kathy, of Westminster, South Carolina; grandchildren Olivia, William, Christel, Justine, Jennifer, Ben, Peter, Therese and many great-grandchildren; three brothers, Dewey Jr., of Sunnyvale, California, Richard, of Freehold, New Jersey, Stephen ,of Marana, Arizona.
In lieu of a public service the family asks that friends remember Bob with their own loving thoughts and prayers.
Friends and family wishing to donate in Bob's memory please do so to Maine Veterans Home – Activities Fund, 310 Cony Road, Augusta, Maine 04330.
Arrangements under the direction and care of Dan & Scott's Cremation & Funeral Service, 445 Waterville Road, Skowhegan, Maine 04976.
ERIC J. LaPORTE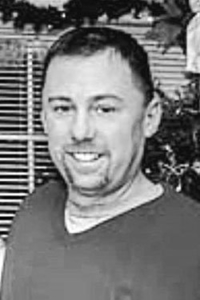 FAIRFIELD – Eric J. LaPorte, 48, died unexpectedly on Friday, March 13, 2020, at his home, in Fairfield. He was born on August 5, 1971, in Skowhegan, the son of Everett and Marilyn (Keyes) LaPorte.
Eric was a 1989 graduate of Skowhegan High School, and a graduate of Becker College, in Worcester, Massachusetts. He also served in the Army Reserves.
Eric was a 17-year employee, store manager, and construction product connoisseur at Gagne & Son Concrete Block, in Topsham. His passions included family, youth football, officiating local football games, attending concerts, sporting events, and last but definitely not least, hanging out with The Boys. New England Patriots games, Kenny Chesney, and Jimmy Buffett concerts were certainly his favorites.
He was predeceased by his grandparents, Anna Cowette, Chester Keyes, Ruth and Gerald Strickland, and Harold and Josephine LaPorte; and his aunt, Joyce Howard.
Eric is survived by his mother, Marilyn LaPorte; his father and stepmother, Everett and Jackie LaPorte; his sisters, Stephany Sherman and her partner Paul Moody, and Jill Fowler and her partner Dan Spooner; his nephew, Devin Sherman, his nieces, Brandi LaPorte, and Cassandra Manson; his uncle, James Howard; great-nieces, great-nephews, cousins.
A celebration of Eric's life will be held at a later date.
An online guestbook may be signed, and memories shared at www.familyfirstfuneralhomes.com.
Arrangements are by Lawry Brothers Funeral & Cremation Care, 107 Main St., Fairfield.
The family has requested in lieu of flowers, donations in Eric's memory be made to: Fairfield Pal Football c/o John Stewart, 376 Canaan Rd., Clinton, ME 04927.
JOAN C. COLEMAN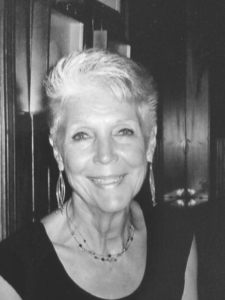 WINSLOW – Joan Claire (Pinckney) Coleman, 85, died Saturday, March 14, 2020. She was born May 7, 1934, in Staten Island, New York, the daughter of John S. and Doris Pinck­ney.
She attended Hunter College before transferring to Cornell University, from which she graduated in 1956 with a degree in nutrition. Following her marriage to George Coleman she moved to Lawrence, Kansas, where she attained membership in the American Dietetic Association while working in the student union at the University of Kansas.
In 1963 she moved to Waterville where her first undertaking was revision of a diet manual which served all Waterville hospitals. She was employed as a dietitian at Thayer Hospital, in Waterville, where she was director of food service when it merged with Seton Hospital to form Mid-Maine Medical Center. She later became assistant administrator, then assistant to the president. As assistant administrator she introduced several elements of management; she was proudest of adapting Quality Circles to the health industry.
She served as president of the Maine Dietetic Association, and declined requests to stand for a national position. She also served on the board of directors which formally merged the Waterville Girls and Boys Clubs.
After leaving Mid-Maine Medical Center, she worked at Thomas College, in Waterville, where she organized seminars for their Small Business Institute, introduced Elderhostel programs, and bartered teaching undergraduate courses for taking graduate courses to earn her MBA in 1990.
She then worked at the Maine Veterans Medical Center, at Togus, beginning as assistant to the chief of nutrition and food service, later becoming chief. Her experience in management techniques led to her inclusion as part of a team that adapted Baldrige management principles to the V.A.'s annual awards. Her last few years at Togus were spent as chief of quality management for the post.
Following retirement from the V.A. she turned her attention to a variety of undertakings. She became an avid fly-fisher, travelling all over the state seeking new streams and ponds; that led to fly-tying and the construction of fly rods. She also learned woodworking, wood carving, and wood turning. A life-long gardener, she sought to have something in bloom throughout the summer.
Joan was predeceased by her parents John S. and Doris (Hildebrandt) Pinckney.
She is survived by three daughters, Sue and husband Thomas Reid, Leigh and husband Alan Burgess, and Beth Ellen and husband James Roberts; grandchildren Caitlin Merithew and husband Harold, Colin Whalen and wife Amelia, Austin Higgins, Samantha MacIntyre, Tess Burgess, Ted Burgess and wife Elicia, and Niklas Burgess and wife Maria; former husband George Coleman; and several great-grandchildren, cousins, nieces, and nephews.
A memorial service will be held at 11 a.m., Saturday, June 20, 2020, at St. Mark's Episcopal Church, Waterville, Maine.
Memorial gifts may be made to the Humane Society Waterville Area, 100 Webb Road, Waterville, ME 04901.
Arrangements under the direction and care of Dan & Scott's Cremation & Funeral Service, 445 Waterville Road, Skowhegan, ME 04976.
HAZEL H. GUSTAFSON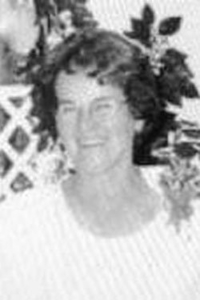 CLINTON – Hazel H. Gustafson, 88, of Clinton, passed away peacefully, on Saturday, March 14, 2020, at Glen­ridge Nursing Home. Hazel was born in Canaan on August 11, 1931, to Aratus and Louise Ames.
She graduated from Skowhegan High School. She married Gustaf Gustafson on August 18, 1948. They had two sons, Greg and Gary, and together they operated a dairy farm until 1981.
She decided to go to nursing school while in her 40s and became an LPN. She worked at Seton Hospital, in Waterville, on the Third Floor Rehab Unit for many years. She loved being a nurse and made many friends and acquaintances while there.
Gus and Hazel traveled many enjoyable miles in their motor home across the U.S, Canada, Mexico and Alaska, with their favorite traveling companions, Stanley and Pat (Hazel's brother and sister-in-law). Hazel led a full life. She brought love and kindness to all the hearts she touched along with way. Hazel will be remembered as a kind and gentle woman, devoted wife, mother and loving grandmother. She loved family gatherings and spent many hours at her parents' home in Canaan on Sunday afternoons where she would get caught up with what was going on with her brothers and sisters.
Hazel is survived by two sons, Greg and his wife, Laurel, and Gary and his wife, Linda, all of Clinton; grandchildren, Garrett and his wife Danielle, of Brunswick, Katie Haley, of Fryeburg, Andrea Pelletier and her husband Nick, of Clinton, and Nathan and his wife Amanda, of Winterport; great-grandchildren, Ella, Hannah, Natalie, Wyatt, Quinton, Gus and Francis; her sisters: June Jewell, Darlene (Sonny) Corson, Polly (Bernard) Willey, and Sharon (Clayton) Cooley; brothers Robert (Betty) Ames, Stanley (Pat) Ames and their extended families.
She was predeceased by her husband, Gus; her sisters, Violet Miller and Virginia Gustafson; her brothers, Linwood Ames, Aratus "Joe" Ames, Richard "Dickey" Ames, and Thomas "Tommy" Ames.
A memorial service will be announced at a later date.
Arrangements are entrusted to the care of Smart & Edwards Funeral Home, 183 Madison Ave., Skowhegan, Maine.
NORMAN V. GRANT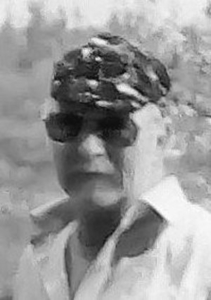 VASSALBORO – Norman "Buzz" V. Grant, 65, passed away at home on Sunday, March 15, 2020. He was born in Ban­gor, the son of Norman E. Grant and Leona "Lea" Peirce Grant.
He graduated from Winslow High School, class of 1972. Buzz owned his own business, Maine Flooring and Construction.
He was married to Patti Roy, sharing 47 years, and 33 years of marriage.
He belonged to the Vassalboro Masonic Lodge #54 and the Anah Shriners, in Bangor. He enjoyed hunting, fishing, boating, 4-wheeling and snowmobiling. His camp on Moose River, in Rockwood, gave him many hours of pleasure as did being with his friends at Rockwood Bar and Grill. Most of all he loved his family, always willing to help them and his friends in any way that he could.
Buzz is survived by his wife, Patti; son, Justin, and partner, Candy, of Burnham; and granddaughter, Kylie, of Unity; his mother, Lea Grant, of Vassalboro; his sister, Nona Quirion, and husband, Ken, of Vassalboro; niece, Devon Redman, and husband, Ryan, and grandnieces Alyssa and Victoria Redman, all of Vassalboro; uncle, Charles Berry, of Glenburn; In-laws, Bea Roy, of Winslow, JoLyn Craig, of Vassalboro, Pam and Bernard Lemieux, of Vassalboro, Rick and Lisa Roy, of Denver, Colorado, Jeff and Cindy Roy, of Fairfield, Sheldon and Sue Roy, Florida, AJ and partner Judy, of Norridgewock, and many nieces and nephews.
He was predeceased by his father, Norman E. Grant; aunt, Nonie Berry, and aunt, Elsie McNally.
A Celebration of Life will be held at a later date.
Arrangements under the direction and care of Dan and Scott's Cremation and Funeral Service, 445 Waterville Road, Skowhegan, ME 04976.
In lieu of flowers, memorial gifts may be made to the Shriner's Hospitals For Children, 2900 Rocky Point Drive,Tampa, Florida 33607.
SUELLEN P. LUCE
FAIRFIELD – Suellen P. Luce, 77, of Fairfield, passed away on Sunday, March 15, 2020, at Redington-Fairview General Hospital, in Skowhegan. She was born in Waterville on January 10, 1943, the daughter of the late Bernard and Roberta (Gurney) Pomerleau.
Suellen was a graduate of Lawrence High School, in Fairfield. She was very respected in the food service industry, retiring from Sysco following many years of dedicated service. She was an avid reader, and especially enjoyed reading works from Elisabeth Ogilvie.
She also enjoyed rides, music, the outdoors, being at camp in Kingfield, and fishing with her grandsons, but most important in her life was her family. She was a very dear mother and a very kind woman that loved her family dearly and was the glue that held the family together.
Besides her parents, she was predeceased by a sister and a brother.
Suellen will be sadly missed by her son, Harry Luce and his companion, Nikki St. Peter; her grandchildren, Kaitlyn and her fiancé Matt, Jacob and his wife Cyndney, and Jared.
Per her request there will be no public services.
An online guestbook may be signed, and memories shared at www.familyfirstfuneralhomes.com.
Arrangements are by Lawry Brothers Funeral & Cremation Care, 107 Main St., Fairfield.
CAROLYN TOWNE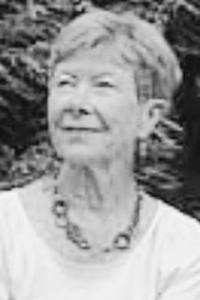 WATERVILLE — Carolyn "Connie" Towne, 81, passed away peacefully in hospice, on Monday, March 16, 2020, after losing a hard-fought battle with cancer. Connie was born in Au­gusta on September 2, 1938, to Judge James and Alice (Hastings) Reid.
She graduated from Hallowell High School in 1956 and earned her associates degree from Lasell Junior College School of Nursing, in Massachusetts, in 1958, where she made many lifelong friends who shared her passion for living each day to its fullest in service.
Connie led an extremely active and social lifestyle, on the go until the very last week of her life. Never one to stay still, Connie had a lust for life unrivaled and admired by all that had the pleasure of knowing this incredible woman. No one loved a party more than Connie. One of her favorite memories was dancing with her husband and family to the music of the Pete Collins' Dixieland Jazz Band during their many celebrations, especially those in which her brother James played the drums back in the good old days in Boston, where she and her husband met.
Connie was a Registered Nurse in the State of Maine, was employed by MaineGeneral Health for more than 25 years and had a passion for nursing driven by her love for helping people.
She coached Cony High School girls tennis team for several years, leading them to win a state championship in 1994. She was a champion tennis player, a true terror on the court, but also a very good sport, and accumulated more tennis (and running) trophies than one can reasonably expect to display without feeling extremely boastful. She was a mainstay of The Washingtonians Ski Club, a social ski group that meant the world to her and her husband. Connie holds the unofficial record for the most trips to the Swiss/French Alps out of the group. She also loved to cross-country ski, in recent years at the Quarry Road Recreation Area, in Waterville.
Finally, she was an avid gardener, a respectable golfer, and loved both gourmet cooking and international travel.
Connie volunteered for many charitable organizations, serving on the Board of the Hospice Volunteers of Waterville Area, the Alfond Youth Center, the Waterville Boys & Girls Club, and the Thayer Osteopathic Seton Combined Auxiliaries (TOSCA). She was a long-time member of the First Congregational Church UCC, in Waterville, and chaired the Christian Education committee there for many years.
Connie was predeceased by her parents; as well as her brothers James L. Reid, Jr. and Jeff Reid.
She is survived by her beloved husband of 52 years, Dr. John W. Towne; two children, Allison DiMatteo, of Saco, and Nathan Towne, of Waterville; and two grandchildren, Anna and Simon DiMatteo.
A celebration of Connie's life will be held at a later date to be announced.
In lieu of flowers, please consider a donation to the Waterville Opera House, where she very much enjoyed watching her family perform, or a hospice organization of your choice in Connie's name so others may experience the peace she experienced in her final days and hours.
Responsible journalism is hard work!
It is also expensive!
If you enjoy reading The Town Line and the good news we bring you each week, would you consider a donation to help us continue the work we're doing?
The Town Line is a 501(c)(3) nonprofit private foundation, and all donations are tax deductible under the Internal Revenue Service code.
To help, please visit our online
donation page
or mail a check payable to
The Town Line, PO Box 89, South China, ME 04358
. Your contribution is appreciated!
https://townline.org/wp-content/uploads/2019/07/Town-Line-Website-banner-v3-1030x206.jpg
0
0
Website Editor
https://townline.org/wp-content/uploads/2019/07/Town-Line-Website-banner-v3-1030x206.jpg
Website Editor
2020-03-25 14:24:02
2020-03-25 14:24:02
OBITUARIES for Thursday, March 26, 2020