LULA "SALLY" BROTHERTON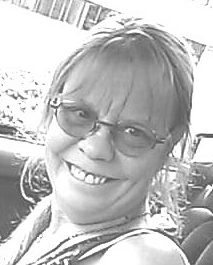 SOUTH CHINA – Lula Ruth "Sally" Brotherton, of South China, born in Prague, Oklahoma, passed away peacefully in her home the morning of February 15, 2019. She was the middle child of Martin Joyce Sweet and Lawrence Clyde Curry.
Sally often times said she was naturally inclined to being both sweet and spicey.
From her earliest youth, Sally was passionate about environmental, peace and social justice issues. Every person is valuable and worthy of love and kindness. She was a candy striper in her early teens which eventually turned into a rich career in community and mental health services.
At the end of Sally's life her affiliations included the Augusta Area Non-Violence Com­munication practice group, Augusta Brain Injury Support group, Augusta Area Women in Black (which holds a long standing peace vigil in front of the Lithgow Library on Fridays 12:30 – 1 p.m. All are invited,) and the NAACP.
Sally cherished her children and grandchildren.
Sally is survived by her daughters Michael Nicole Whitman, of Norridgewock, and Stephannie Dawn Estes, of Vassalboro; grandchildren, Dakota Autumn Estes, Savannah Rayne Estes, Charlie Joesphine Allen, all of Vassalboro, Robert Jacob Conlogue, of Palermo; brothers Lawrence Clyde Curry, of Albuquerque, New Mexico, and Charles Paul Curry, of Richmond, Virginia.
Memories and condolences may be shared with the family online at www.directcremationofmaine.com.
BRENDA J. ALBEE
VASSALBORO – Brenda Jane Albee, 77, died Sunday, February 17, 2019, at Mt. Saint Joseph nursing home, in Waterville. Brenda was born April 19, 1941, in Norridgewock.
She attended Skowhegan area high school and went on to attend college at Westbrook College where she graduated with a bachelor degree. Brenda worked as a social worker for some time as well as a teacher in Skowhegan. She, along with her life-time partner Peggy, owned and operated Albany's Hyde Away billiard lounge in Augusta.
Brenda lived mostly in Maine and was a member of the Fraternal Order of Eagles Auxillary since 1973. She was also a member of the Eastern Star.
Brenda resided in Florida for a few years where she and her partner owned and operated a wood crafting business called Mainely Small Stuff until retiring back home in Maine.
Brenda was an avid reader with special interest in Stephen King. It was a rare thing to see her without a book in her hand. Brenda also had an amazing green thumb and could make anything grow and flourish. She loved to garden and would spend countless hours tending to her gardens. Brenda enjoyed barbecues with family, traveling with her partner and good conversation.
Brenda will be remembered by those who loved her for her unfiltered honesty, her fiery personality, her creativity and her never give up attitude. Brenda was a strong thinking, intelligent, independent woman. She didn't believe in waiting for others to help get things done and if there was a job to do, she dove in and got it done herself.
Brenda was predeceased by her parents, Ervin and Dorothy Moody; and her son, Steve Albee.
Brenda is survived by her life-time partner Peggy Hyde, of Vassalboro; her son Scott Albee, of Norridgewock; her brother Stanton Moody, of Augusta; two stepdaughters, Mario Chavarie and her husband Raymond, of South China, and Marni Gwazdosky and her husband Terry, of Clinton; four stepgrandchildren, Britney (Gwazdosky) Marston and her husband Josh, of Vassalboro, Nicholas Chavarie, Kyle Gwazdosky, Kelsey Gwazdosky; and a step greatgranddaughter, Kimberlee Marston.
There will be a private celebration of life for the family on Brenda's birthday in April.
The family encourages those who wish to pay their respects in lieu of flowers to please donate to the Alzheimer's Association.
VIVIAN R. FIELD
FAIRFIELD – Vivian R. Field, 99, of Fairfield, died Tuesday, February 19, 2019. She was born in the family home in Bryant Pond on August 4, 1919, the daughter of the late Frederick and Delia (Berryment) Noyes.
She was educated in Bryant Pond and graduated from Woodstock High School in 1937. She then went on to study at The Maine Eye & Ear Infirmary, in their nursing program, in Portland.
Vivian married Clinton E. Field on March 15, 1941, and they settled in Oxford to raise their three children. They spent 41 wonderful years together until he passed in 1987. They loved to travel, especially to New York, Georgia and throughout New England camping at different locations.
Vivian worked in woolen mills as a spooler, starting at Robinson Mill in Oxford, and then went to work at mills in Old Town and Clinton where she retired in her early 60s.
Vivian was a Girl Scout leader and a 4-H leader, in her younger years. She was an avid knitter, making many sweaters, hats, scarfs, and afghans for family and friends. She also was an avid reader and enjoyed her daily crossword puzzles. She was also an avid Red Sox fan. Vivian was awarded the Boston Post Cane in 2017, this strategic award is presented to the eldest resident in Fairfield.
Vivian was predeceased by a son-in-law, Donald Murphy Sr.; a brother, Frederick Noyes; and a sister, Mildred York.
She is survived by her three children, Coral Murphy, of Poland, Cecilia (Will) Guertin, of Fairfield, and Clinton (Lisa) Field Jr., of Florida; six grandchildren; two step-grandchildren; 10 great-grandchildren; three great-step-grandchildren; and two great-great-grandchildren.
You are invited to offer condolences and pay tribute to Vivian's life by visiting her guestbook at www.thefortingroupauburn.com.
A graveside service will be held in the spring at Pinegrove Cemetery, in Poland. Arrangements are under the care of The Fortin Group/Plummer & Merrill Funeral Home, Cremation & Monument Services, 217 Turner St., Auburn, 783-8545.
Those wishing to make a memorial donation may do so to: The American Heart Association, 7272 Greenville Avenue, Dallas, TX 75231 or The MaineGeneral Homecare & Hospice, 10 Water St., Waterville ME 04901.
MERVIN C. GREENE SR.
FAIRFIELD – Mervin C. Greene Sr., 87, passed away at his home on Thursday, February 21, 2019. He was born in Canaan on November 25, 1931, to the late James and Iva Greene.
Mervin worked for the town of Fairfield as a heavy equipment operator and then for Keyes Fibre, in Shawmut, as a crane operator until his retirement.
Mervin enjoyed hunting, fishing, camping and spending time with his family and his little companion Cubby. Mervin was a jack of all trades and could fix anything. He had a special love for clocks, whether they were new or old.
He was predeceased by his wife of 64 years, Nancy; father James,; Mother Iva; brothers, Harvey and Ermile; sisters, Hilda and Vivian; daughter Jane Shorey; and grandson Shawn Shorey.
Mervin is survived by his children, Jean Morang and husband Roland, Susan Clark and husband George, Mervin Jr, and wife Dottie, James and wife Debbie, Sharon, Hawley and wife Debbie, and Trudy and fiancé Ronney; 19 grandchildren; 37 great-grandchildren; and three great-great-grandchildren.
An online guestbook may be signed and memories shared at www.familyfirstfuneralhomes.com.
Arrangements are by Lawry Brothers Funeral Home & Cremation Care, 107 Main St., Fairfield.
ANNE L. DUVAL
WINSLOW – Anne L. (Letourneau) Duval, 77, died on Friday, February 22, 2019, at Oak Grove Center, in Waterville, following a short and unexpected illness. She was born in Fairfield in July 1941, the daughter of Amedee and Marie Letourneau.
She graduated from Lawrence High School, in Fairfield, in 1959. She married Raymond N. Duval on March 25, 1961, and traveled with him to various overseas assignments during their first 15 years of marriage, while Raymond was active duty in the USAF Security Service. During this time, Anne and Raymond's son and daughter were born. After Anne and her family returned to Maine in February 1977, she attended some classes at Thomas College, in Waterville.
Anne was employed in clerical and payroll office positions while living at a couple of the overseas assignments and at Hathaway Shirt Factory, in Waterville, while Raymond was serving a remote tour from 1971-1972. Following her return to Maine in 1977, she worked in the Trust Department at the Waterville Federal Trust Company for 18 months.
After this she worked over 15 years at the Skowhegan S.D. Warren Company/Scott Paper Mill in the accounting and customer service departments before accepting an early retirement in 1995. She continued working for another 10 years in the accounting office of the Fairfield Plum Creek Timber Company before retiring in 2005.
Anne was a member of the Immaculate Heart of Mary, Notre Dame and Saint John parishes. which are now called Corpus Christi Parish, for 18 months; she was an active volunteer in the Saint John Parish office and the Waterville church office during 2006 and 2007.
She was a life-long member of the Winslow VFW Auxiliary Post #8835 and was a member of the Waterville American Legion Auxiliary Post #5.
Her father and mother predeceased her.
In addition to her husband Raymond, Anne is survived by her two children, Derek Duval, of Boise, Idaho, and Cherri Duval, of Gulf Breeze, Florida.
She is also survived by her sister Rosaree Dubay, of Orono; two brothers, Jules Letourneau and wife Gaile, of Shawmut, and Joseph Letourneau and wife Jacky, of Stuart, Florida; plus several nieces and nephews and other family members.
A Mass of Christian Burial will be celebrated at 11 a.m., on Saturday, March 16, 2019, at the Notre Dame Catholic Church, 116 Silver Street, Waterville. A reception will follow. Burial will be 10 a.m., Monday, March 18, 2019, at the Maine Veterans Memorial Cemetery, 163 Mount Vernon Road, Augusta.
An online guestbook may be signed, condolences and memories shared at www.gallantfh.com.
In lieu of flowers, friends wishing may make donations in Anne's memory to: St. John Regional Catholic School, 15 South Garand St., Winslow ME 04901.
CAROL J. ROUX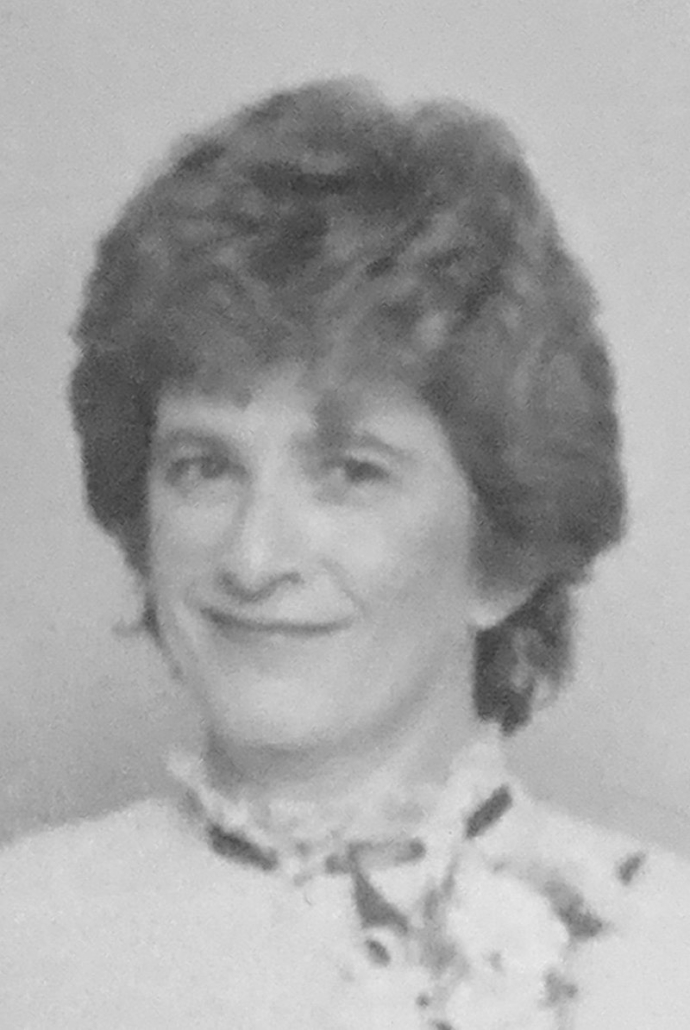 SHAWMUT – Carol J. Roux, 81, passed away Friday, February 22, 2019, at Oak Grove Center, in Waterville,. She was born January 22, 1938, in Waterville, the daughter of Charles and Lottie (Ferland) King.
She worked for over 40 years at C. F. Hathaway shirt manufacturing company, in Waterville, until her retirement in May 2000. She was active in Local #486 Union and was vice president of the Central Maine Labor Council.
She was married to Erland Roux for 48 years until his death in November 2008. Carol enjoyed doing search a word puzzles, watching the Red Sox, Patriots and Celtics. She was a democrat and loved the politics of Barack Obama.
Carol is survived by son, Timothy Roux and wife Veronica, of Belgrade; grandson, T.J., of Auburn; and great-grandsons, Jeremy, and Jackson, her sister Norma Grenier and husband Ross, all of Mapleton; her niece Cindy Batey and husband Gary, of Fairfield Center; many nieces and nephews.
She was predeceased by her parents, Charles and Lottie King; her sisters Lorraine Booth, Beverly Trionfante, and Patricia Michaud.
A memorial service will be held at a later date at the Maine Veterans Cemetery in Augusta.
In lieu of flowers, friends wishing may make donations in Carol's memory to the Humane Society Waterville Area, 100 Webb Road, Waterville, ME 04976.
Arrangements under the direction and care of Dan & Scott's Cremation & Funeral Service, 445 Waterville Road, Skowhegan, ME 04976.
DORIS T. CUMMINGS
OAKLAND – Doris T. Cummings passed away at Oak Grove Nursing home following a long struggle with illness, Saturday, February 23, 2019. She was born December 21, 1934, in Waterville, the daughter of Edna and Frank Lebreck.
She was educated in Oakland schools, was employed at Norridgewock Shoe and later, until retirement, Cascade Woolen Mill, in Oakland. She then had time to babysit her nieces, Sam, Ashley and Melissa. She enjoyed coloring, crossword puzzles, bingo and loved lawn sales and music. She always helped others before herself. She was a loving sibling, mother, aunt, grandmother and great-grandmother.
She was predeceased by her three brothers, Albert, Wilford, and Clyde; two nephews, Allen and John Kelly.
Doris is survived by her sister, Shirley Kelly and husband, Alfred, of Oakland, their daughter, Sandra Macdonald; sister-in-law, Beverly White and her daughter, Linda; two children, Theresa and Clarence; seven grandchildren, Danielle, Steven, Aaron, Anthony, Joey, Daniel, and Wesley; six great-grandchildren, Ashley, Mariah, Chantelle, Mackenzie, Zachery and Harmony; one great-great-granddaughter, Kinsley Mae.
A private service for family will be held at a later date. She was laid to rest in Lewis Cemetery, Oakland.
Arrangements were under the care of Mid Maine Cremation, 107 Main St., Fairfield.
BARBARA A. HAGAN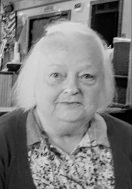 WINDSOR – Barbara Anne Hagan, 83, passed on Sunday, February 24, 2019. She was born June 16, 1935, to Barbara Coltunick and George Dodge, Sr., in Providence, Rhode Island.
Barbara worked many years traveling the country designing, installing and programming computers. Her travels brought her to Maine where she fell in love with the state and its people. She met the love of her life, Richard "Dick" Hagan and they were married. The couple purchased their home in Windsor and quickly became a beloved part of their community.
Barbara set up Barbara's Barn at her home in Windsor where she taught craft classes and sold miniature doll houses. Barbara was a proud member of the Whitefield Lioness Club, Eastern Star, Windsor Historical Society and the Ladies Aid.
Burial will be in the spring at the Resthaven Cemetery in Windsor.
In lieu of flowers, donations may be made in Barbara's name to help with final expenses to Jody Ray, 346 Coopers Mills Road, Windsor, ME 04363.
Arrangements are entrusted to Hall's of Waldoboro, 949 Main Street, Waldoboro. Condolences may be shared at www.hallfuneralhomes.com.
OTHERS DEPARTED
THOMAS J. SEAMON, 38, of Starks, passed away on Monday, February 11, 2019. Locally, he is survived by his children, Jealyn and Owen Seamon, and their mother, Holly Morgan, of China.
ERNEST PONTBRIAND, 91, of Waterville, passed away on Tuesday, February 19, 2019, at Mount Saint Joseph, in Waterville. Locally, he is survived by his daughter, Marcia Anderson and her husband Craig, of South China.
SHIRLEY G. CROCKER, 70, of Monmouth, passed away on Monday, February 18, 2019, at her home. Locally, she is survived by a son, Glen Crocker and wife Michelle, of Windsor.
LEON L. BISSON, 87, of Port Charlotte, Florida, formerly of Waterville, passed away on Tuesday, February 19, 2019, in Port Charlotte. Locally, he is survived by his wife Martha, of Waterville; children, Bruce Bisson and wife Alison, of Oakland, Dennis Ames and wife Dory, of Clinton, Carolee Bisson, of Belgrade, and Kelly Nichols and husband Bob, of Skowhegan; grandson Blake Bisson and wife Kassandra, of Belgrade.
Responsible journalism is hard work!
It is also expensive!
If you enjoy reading The Town Line and the good news we bring you each week, would you consider a donation to help us continue the work we're doing?
The Town Line is a 501(c)(3) nonprofit private foundation, and all donations are tax deductible under the Internal Revenue Service code.
To help, please visit our online
donation page
or mail a check payable to
The Town Line, PO Box 89, South China, ME 04358
. Your contribution is appreciated!
https://townline.org/wp-content/uploads/2019/07/Town-Line-Website-banner-v3-1030x206.jpg
0
0
Website Editor
https://townline.org/wp-content/uploads/2019/07/Town-Line-Website-banner-v3-1030x206.jpg
Website Editor
2019-03-06 13:29:02
2019-03-06 13:37:13
Obituaries for Thursday, March 7, 2019