OBITUARIES for Thursday, May 26, 2022
PATRICIA MacDONALD

WATERVILLE – Patricia (Harlow) MacDonald, 85, passed away Friday, April 29, 2022. She was the daughter of Phillip and Alma Harlow.
She met Richard, her husband of 62-years, while attending Springfield College, in Springfield, Massachusetts.
Patricia and Richard had three children, Rick, Barb and Doug, who were raised in Maryland and Waterville. They enjoyed living in many places such as Maryland, North Palm Beach, Florida, Dover Foxcroft and the mid-coast of Maine.
She is survived by her husband; children; and grandchildren, Caroline, Molly, Otto and Declan.
Obituary and information on a Zoom memorial, scheduled for June 9 can be found at http://www.directcremationofmaine.com.
MARJORIE A. CROWELL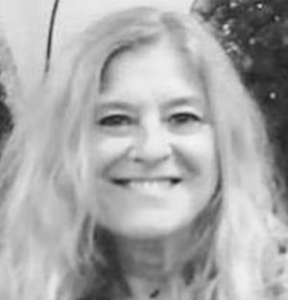 FAIRFIELD – Marjorie Ann Crowell, 60. also know as MAC, Auntie Mac and Hazel, passed away on Tuesday, May 3, 2022, following a long battle with cancer. She was born in Waterville on August 3, 1961, the daughter of Arthur and Velma (Cloukia) Crowell.
She was educated in the Winslow/Waterville public schools. She had a deep love for music, planting flowers and hummingbirds.
She was predeceased by her parents; siblings Carolyn Boudreau, Richard and Jody Lynn Crowell.
She is survived by her brothers Paul, David and Daniel Crowell; sisters Gail Swain, Cynthia Veilleux, Paula Homer; brothers-in-law, Wayne Boudreau, Daryl Swain, and Stephen Homer; many nieces, nephews, great-nieces and nephews.
Burial will take place on Saturday, June 4, 2022, at 1p.m., at McClintock Cemetery, Nowell Road, Winslow.
RAY O'KEEFE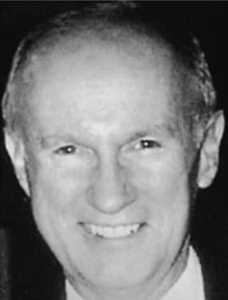 NAPLES – Ray O'Keefe, 75, a longtime resident of Naples, Florida, passed away on Sunday, May 8, 2022. Ray was born in Fort Kent, the son of Alice and Ray O'Keefe.
He graduated from Winslow High School and later received his BA at the University of Maine, followed by a master's degree from the University of Southern California. Ray served his country with a 26-year career in the U.S. Army. He was stationed at Ft. Bragg, North Carolina, Ft. Riley, Kansas, and Ft. Benning, Georgia. Ray also was posted overseas in Vietnam, Korea, and Germany. Ray's last 10 years of duty were spent in the Pentagon. His commitment to serve his country saw him hold many significant positions, Troop Com­mander, Squadron Commander and Congres­sional Advisor to the Chief of Staff of the Army. Ray was awarded the Distinguished Service Medal, Legion of Merit Medal and the Bronze Star.
Ray worked hard and played golf with equal passion. He honored his fellow veterans by creating two Veterans Day Golf Tournaments to honor them at Quail Run and Royal Palm Golf Clubs.
Ray is survived by his wife of 51 years, Nancy; and his siblings, Pat, Michael and Bridget.
A funeral Mass was held on May 18 at St. Williams Catholic Church in Naples, Florida. There will also be a funeral Mass at St. John Church, 26 Monument St., in Winslow, at 10 a.m. on Tuesday, June 21, followed by the burial at noon at the new section of the Veterans Cemetery, in Augusta.
In lieu of flowers, a donation in Ray's memory may be made to Alzheimer's Support Network, 1421 Pine Ridge Rd., Suite 100, Naples, FL 34109.
CLAUDETTE M. BELANGER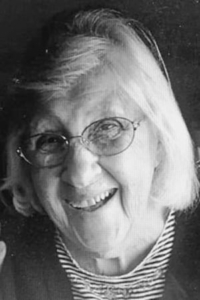 WATERVILLE – Claudette Marie Belanger, 90, passed away peacefully on Monday, May 9, 2022, at the Lakewood Nursing home, in Waterville. She was born on September 1, 1931, in Waterville, the 10th child of Edward Carey and Esther Hachey Carey.
Claudette was a strong women. She was also a loving soul, and a caring and giving person.
While her children were young, Claudette began her long career as a waitress, often working both the lunch and the dinner shifts, first at the Silent Woman Restaurant, and then many years at John Martin's Manor, both in Waterville. She was well regarded as a superb server and incredible worker, and was known for her friendly and respectful attitude. She worked full time as a server until she was 68 years old.
After her retirement, she kept busy doing what she loved, helping her family. She was either baking bread to share, buying clothes at garage sales for her family, crocheting blankets for everybody, or spending time with her grandchildren. She was a positive inspiration and excellent role model for her family and was proud of herself and her accomplishments. She didn't slow down as she aged. Her daily routine included walking three miles every morning, and then swimming for one hour every afternoon.
At the age of 78, Claudette suffered a life changing stroke that left her paralyzed on one side, blinded in one eye, and unable to read or speak the words that she wanted to say. She fought hard and recovered from her paralysis, improved her speech, and eventually returned to live alone again for several years. She still was busy making blankets, shopping, and spending time with family. Unfortunately, a series of health issues caused her to need more care in her final years.
Although Claudette had struggles during her life, she also had many good times. She loved the time that she had at the family camp when her kids were young. She was an avid swimmer, and had taught not only her kids to swim, but also many of her nieces and nephews. She loved to be in the water, and could easily swim a mile even into her later years. She loved to make bread, and then share it with family and friends. It was great bread! She loved to go dancing and hanging out with her friends after work! She liked going to the beach, and sitting in the sun! She loved family gatherings and just being with her sisters and brothers, nieces and nephews! In later years, she was very happy just to be with her grandkids. She would take them on almost daily little adventures to McDonalds, or to the pool for a swim, or just back to her place to make them a snack and hang out. She loved her family and they loved her very much!
Claudette was predeceased by her parents and all her siblings.
She is survived by her sons Richard and wife Debbie, Robert and wife Kathie, Bruce and partner Valerie, daughter Gail and husband Paul Moeller; grandchildren Kristen Crook and husband Paul, Danielle Towle and husband Max, Steve Hale, Benjamin Belanger and wife Stevi, Michael Belanger, Kaitlin Belanger, Lauren Belanger, Jaimie Belanger, Carey Young and husband Ryan, and Aaron Moeller. She is survived by Valerie's children, Victoria, Brittany, Andrew, Henry, and William. She is also survived by several great-grandchildren, many nieces and nephews, and a special niece and friend Norma Bourgoin.
A funeral service was held for Claudette on Monday, May 23, at St. John Catholic Church, in Winslow.
Arrangements are under the care and direction of Veilleux and Redington Funeral Home, http://www.VeilleuxFuneralHome.com.
RAMONA L. BOYNTON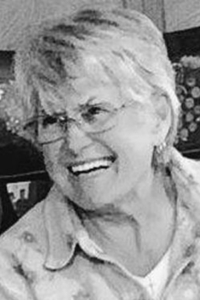 JEFFERSON – Ramona L. Boynton, 75, of Jefferson, passed away on Friday, May 13, 2022, at home. She was born January 24, 1947, in Gardiner, the daughter of Raymond and Geraldine (Taylor) Rankins Sr.
She attended Gardiner schools. Ramona enjoyed camping, watching the birds, family gatherings and knitting hats and mittens for the warming centers and for school children.
She worked at KVCAP in the transportation department for many years. Summers she drove the blueberry bus for Pearl Boynton. She was a food service worker at MSAD #11 and the Whitefield Elementary School.
She was predeceased by her father, Raymond Rankins Sr., her mother, Geraldine Cusson, in-laws, Pearl and Marie Boynton; brothers-in-law, Roger Boynton, Dennis Boynton and Warren Brann, sisters-in-law, Pauline Brann and Mary Boynton; a nephew, Dana Boynton.
She is survived by her husband of 44 years, Lawrence Boynton; daughters, Tamara J. Grady and partner Harold Dyer, of Pittston, Monica L. Grady and partner Steve Carter, of Waterville, Samantha S. Sullivan and partner Eric Swan, of Augusta, son, Robert E. Grady III, of Pittston; grandchildren, Ashley Dyer, Hannah Dyer, and Evan Grady, all of Pittston, Erik Botterbusch, of Farmingdale, Kassie Pratt and Amanda Pratt, both of Augusta; brothers, Raymond and Nancy Rankins Jr. and family, Michael and Valerie Rankins and family, Linwood and Bobbie Boynton and family, Robert and Deanna Boynton and family, Earland and Marion Boynton and family, Margaret Boynton and Sharon Boynton and family; and many nieces and nephews.
Per Ramona's wishes there will be no services and burial will be at a later date.
In lieu of flowers, donations can be made in memory of Ramona to MaineGeneral Hospice of Maine.
DARRELL POOLER
OAKLAND – Darrell "Bruce" Pooler, 63, passed away of natural causes on Friday May 13, 2022, at his home. He was born October 5, 1958, the first born child of MaryAnn (Bard) and Irwin H. Pooler.
Bruce attended school in the Messalonskee school system, in Oakland.
Growing up he always had a passion for vehicles, and right out of high school took great pride in his personal vehicles, keeping them beautifully maintained and enjoyed showcasing them during an era that meeting on "Main Street" with fellow friends and relatives was a normal Friday night event. He made friends with many who had the same passion and those friendships have lasted a life time.
He was also a huge fan of car racing and in the 1980s followed the extended family tradition of racing at Unity Raceway. Bruce began his successful racing career with a car that he numbered 44 after his mothers age. He was greatly respected by his fans and fellow drivers.
Bruce worked various jobs until his parents opened Middle Road Redemption, in Oakland, where he worked side by side with mom and dad until they retired. He loved chatting with customers and made people feel like they were lifelong friends. He then brought his expertise to share with his brother and best friend Brian, at Trafton Road Redemption. They continued to work together for many years until the redemption was converted into a store, which recently closed. He was looking forward to his retirement and enjoying the simple things in life like playing the slots, eating out and spending time with family and friends.
Bruce would help anyone who needed it. He helped people from all walks of life and his kindness always turned into lasting relationhips.
He loved his home, his little sanctuary that he took pleasure and great pride in maintaining. After his dad's death, he continued this same pride in helping his mother maintain her property next door and looked after her daily needs.
He was predeceased by his father Irwin H. Pooler; his grandparents; and several uncles, aunts and cousins.
Bruce is survived by his mother, MaryAnn Pooler, of Oakland; his daughter Angela Ward and her husband Jamie, of Cannan; and his son Derick Inman, his wife Amanda and their three children, of Waterville; his brother Brian Pooler and his wife Tami, of Oakland; his sister Sonya Ross and her husband Jim, of Norridgewock; and his sister Tammy Roy and her husband Jim, of Oakland; his nephews, Shaine Wilson, Jeremy Witham, Tyler Whitney, Cody Palmer, Dylan Allard, and niece Cheyenne Knights.
A celebration of life and a private graveside ceremony will be announced at a later date.
MARK G. GOULD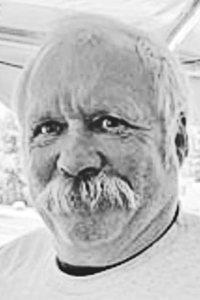 SIDNEY – Mark Glazier Gould, 68, passed peacefully in his sleep on Saturday, May 14, 2022, at the Alfond Center for Health, in Augusta. He was born on May 17, 1953, in Augusta, to George and Lorraine "Tillie" (Glazier).
Gould is a graduate of Cony High School, in Augusta, and the University of Maine at Orono. Mark also did post-graduate work at Penn State University.
Mark was a true self-made man, always living life on his own terms. He was generous, enthusiastic, loved animals and easily made friends wherever he went. Mark owned and operated a dairy farm in Sidney for over 25 years, producing hay for his farm as well as others. Recently, he expanded his interests to auctions of all kinds and ran an auction company along with his partners. He loved a good treasure hunt and sharing his finds as a way to educate others about history. Mark often guided the young people in his life through his love of teaching. Mark gathered regularly with his neighbors and friends at the Middle Road General Store, in Sidney, to share a meal and news from around town.
Surviving family includes his brothers, David, of Jay, and Alan and his wife Elaine, of Freeport; his sister, Linda, of Redmond, Washington; nephews, Callum and Liam and niece, Catriona, of Freeport; aunts, Faith Gould, of Richmond, Arlene Gardner, of Hallowell, and Jean Glazier, of Pittston; as well as many cousins throughout Maine and beyond.
A Celebration of Life will be held at a later date at Plummer Funeral Home, 16 Pleasant St., Augusta. Burial will follow in Branch Mills Cemetery, China.
Condolences, stories and photos may be shared at http://www.plummerfh.com.
Donations may be made in Mark's honor to the Fight Colorectal Cancer Organization at http://www.fightcolorectalcancer.org.
JULIETTE G. VEAR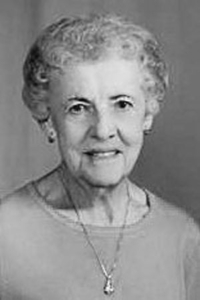 WATERVILLE – Juliette Gilbert Vear, 94, passed away on Saturday, May 14, 2022, at Woodlands Memory Care Center, in Waterville. She was born on March 29, 1928, in Waterville, to Emile and Aline (Mar­coux) Gilbert.
Julie graduated in 1946 from Waterville High School. She married her high school sweetheart, Norman Vear, in 1948, and raised five children. She lived in Winslow most of her life. Julie worked at Scott Paper Co., in Winslow, prior to her retirement in 1989. She was a member of the Corpus Christi Parish (formerly St. John the Baptist Church, in Winslow).
After her retirement, she and Norman spent 17 winters, in Bradenton, Florida. She had many hobbies and especially enjoyed playing cards with her many friends and family. Julie was a much-loved wife, mother of five and "graggy" to her five grandchildren and two great-grandchildren.
Julie leaves behind her husband of 74 years, Norman.
She is survived by her five children, Norma Guess (Texas), Jim Vear (Florida), Larry and wife Shelly Vear, Janet and husband Matt Bruington (Virginia), and Michael and wife Jennifer Vear; her grandchildren, Gretchen and Chris Farrar, Jessica Vear, Ericka and Charles Poppel, Chris and Aurora Vear, and Nicole and Arturo Sanchez; and great-grandchildren, Dean Beaudoin Poppell and Finnegan Jean Baptist Poppell; her brother Leo Gilbert
Julie was predeceased by her sister Lorraine Roy. and is survived by.
At her request, there will be no visiting hours. A Mass of Christian Burial will be celebrated at Notre Dame Church, 116 Silver Street, in Waterville, on Tuesday, June 28, at 10 a.m. Burial will follow at the family plot in St. Francis Catholic Cemetery, Grove Street, in Waterville.
Services are under the care and direction of Veilleux and Redington Funeral Home, http://www.VeilleuxFuneralHome.com.
In lieu of flowers, donations may be made in her memory to Mid-Maine Homeless Shelter and Services, 19 Colby St., Waterville ME 04901 or Corpus Christi Parish, 17 South Garand St., Waterville ME 04901.
JEANNINE PARE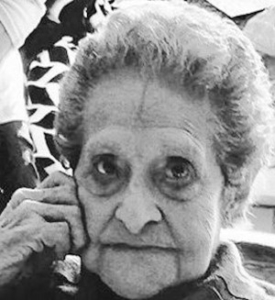 VASSALBORO – Jeannine (Domingue) Pare, 91, has passed on Monday, May 16, 2022, following a long illness. Jeannine was born on October 31, 1930, the daughter of Evariste Domingue and Angelina Proulx.
On September 9, 1950, Jeannine married the love of her life, Alphonse Pare, and became a farmer's wife, dedicating her life to her family and to their Vassalboro farm.
Jeannine was a communicant and Eucharistic Minister of St. Augustine Catholic Church and St. Andrew Catholic Church, in Augusta. She enjoyed being a member of St. Andrew's Women's Club.
Jeannine was predeceased by her husband, Alphonse Pare; parents, Evariste and Angelina Domingue; brothers, Robert Domingue and Fern Domingue, and sisters, Theresa Bedford and Lucille Smith.
Jeannine is survived by her five sons and three daughters, Albert Pare and companion Kathy Allen, of Sidney, Anita Reynolds and companion Dan Gorgone, of Windsor, Pauline Pare and wife Fauna Yarrow, of Etna, Lucille Taylor, of Waterville, Maurice Pare and wife Sarah, of Vassalboro, Joseph Pare and wife Helen, of Augusta, Roger Pare, of Vassalboro and companion Mischele Ellis, and Gerard Pare, of Waterville; 20 grandchildren and 19 great-grandchildren.
A Mass of Christian Burial was celebrated on Monday, May 23, at St. Augustine Catholic Church, 75 Northern Avenue, Augusta. Burial followed in Holy Family Cemetery, 139 Townsend Road, Augusta.
Condolences, stories and photos may be shared at http://www.plummerfh.com.
Those who desire to make donations in Jeannine's memory may give to MaineGeneral Homecare and Hospice, Hathaway Creative Center, 10 Water St., Waterville, ME 04901.
SHIRLEY T. LADD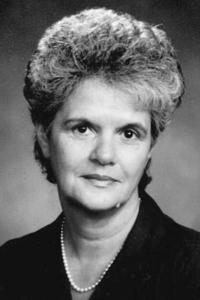 AUGUSTA – Shirley Theresa (Beane) Ladd, 88, of Waterville, passed away peacefully the evening of Monday, May 16, 2022. Appropriately, there was a flower moon that night. Shirley was born on September 27, 1933, to Charles and Della Beane.
She attended Waterville High School. She began her career working at the candy counter in McLellan's Department Store, in Waterville, and in time, became the store's manager. In 1968, she was named Manager of the Year for the Northeast Division.
In 1970, Shirley married the love of her life Maurice "Nick" Ladd and became an instant mother to his four children. Shirley and Nick always shared a deep and special bond, even when dementia began to incapacitate her in her later years. After their marriage, Nick and Shirley owned 3G's Restaurant, in Skowhegan, and then in 1977, they purchased The Villager restaurant, in Waterville, which they ran until their retirement.
Shirley is survived by Nick Ladd, her husband of 52 years; and her four children and their spouses, Susan and Larry Jewett, of Leeds, Calla and Steve Roy, of Falmouth, Mark and Lee Anne Ladd, of Clifton Park, New York, and Megan Ladd, of Yarmouth; her sisters Joyce Graf, of Brunswick, and Dana Jacques, of Waterville; 12 grandchildren; 13 great-grandchildren; numerous nieces, nephews; and cousins.
A Mass of Christian Burial will be held at Notre Dame church in Waterville on Monday, June 6, 2022, at 10 a.m.
Arrangements are under the care and direction of Veilleux and Redington Funeral Home, http://www.VeilleuxFuneralHome.com.
MICHAEL M. DAWES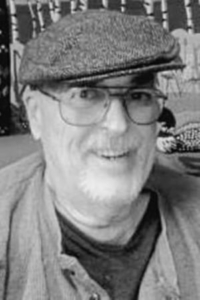 FAIRFIELD – Michael Morrison Dawes, 77, passed away on Monday, May 16, 2022, at his home, in Fairfield, following a hard-fought battle with cancer. He was born on July 1, 1944, to his parents, William Leon and Elizabeth June in Bar Harbor.
Michael was a gift from God. He enriched all our lives daily with his wise words, deep love, and corny jokes. He was always most relaxed when he was by the ocean.
He was a talented self-taught artist and an admirer of lighthouses. Family was important to Michael, and he attended any event(s) that he could to support his family. He was a salesman at heart and was proud to be self-employed for the majority of his later years.
Michael was predeceased by his parents, June (Rolla) and Leon (Marion); his sisters, Edna and Paula; his parents-in-law, Russell and Phyllis Peters; other family members.
He is survived by his wife of 51 years, Janet; their two children, Cathe (Jon) Cochran and Bill (Jean) Dawes; five grandchildren, Jodi (Rob), Jessica (Ricky), Jordan (Ben), Corey and Logan; 13 great-grandchildren and one great-great grandson; his sisters, Marilyee, Spring (Mark), Lauralee and Joyce (Paul); his siblings by marriage, Patti (Dennis), Rusty (Candi), Ruth (Andy) and Paul; numerous aunts, uncles, nieces, nephews, cousins.
A celebration of life will be held on Thursday, May 26, 2022, at Cornerstone Christian Fellowship, 2539 Riverside Dr, Vassalboro. Remembrance will begin at 10 a.m., followed by a service at 11 a.m. A gathering to celebrate and share stories of Michael to immediately follow at his home.
Arrangements are in the care of Lawry Brothers Funeral Home, 107 Main St., Fairfield where memories may be shared, and an online register book signed by visiting http://www.lawrybrothers.com.
In lieu of flowers, the family encourages donations be made in Michael's name to the Harold Alfond Cancer Center, 361 Old Belgrade Rd. Augusta. ME 04330.
Responsible journalism is hard work!
It is also expensive!
If you enjoy reading The Town Line and the good news we bring you each week, would you consider a donation to help us continue the work we're doing?
The Town Line is a 501(c)(3) nonprofit private foundation, and all donations are tax deductible under the Internal Revenue Service code.
To help, please visit our online
donation page
or mail a check payable to
The Town Line, PO Box 89, South China, ME 04358
. Your contribution is appreciated!
https://townline.org/wp-content/uploads/2016/06/TownLineBanner.jpg
0
0
Website Editor
https://townline.org/wp-content/uploads/2016/06/TownLineBanner.jpg
Website Editor
2022-05-25 13:37:56
2022-05-25 13:37:56
OBITUARIES for Thursday, May 26, 2022