OBITUARIES for Thursday, November 10, 2022
MELISSA A. MILLER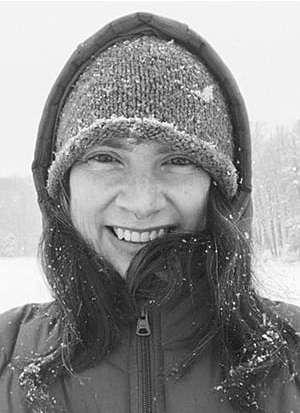 ROME – Melissa Ann Miller, 48, of Rome, passed away on Wednesday, October 26, 2022, following a lengthy illness. She was born Melissa Ann Rodgers to Leo and Suzanne Rodgers, of Tamaqua, Pennsylvania, on April 22, 1974.
Melissa grew up on her family's farm, and attended Tamaqua High School, in Tamaqua, graduating in 1992. She then attended Messiah College, in Mechanicsburg, Pennsylvania, from which she graduated magna cum laude in 1996. She served for many years as a decorated schoolteacher in Bethlehem and Mechanicsburg, Pennsylvania, and in Waterville and Belgrade, primarily teaching fifth grade which was a favored age for her.
After her children were born, Melissa became a full-time homemaker, devoting her life to raising her family, though she also found time to volunteer in the local schools, at her church and for many years at a Christian summer camp, in Farmington.
Melissa was a charter member of Living Water Community Church, in Waterville, and Oakland, where she worshiped for over 20 years. She was a long-time leader in the church, serving especially in the children's ministry and in women's ministry. She was able to minister to hundreds of children over the years, teaching them the fundamentals of the Christian faith, but she also was adept at discipling adults and inspiring them to seek greater spiritual maturity in their lives.
Throughout all of her roles of service over the years, Melissa's life was marked by her humble, gracious way of giving to others, always focusing on their needs over her own. One of Melissa's great passions for over 15 years was serving during the summers at the Girls Camp, at Farmington. She served in many positions over the years, eventually as a co-director of the camp. At camp, she was able to influence an entire generation of young women, encouraging them to grow in their Christian faith while also enjoying a fun-filled week of camp activities such as archery, swimming and kayaking, as well as arts and crafts and personal worship times. And, of course, she got to teach the girls a lot of silly camp songs and perform in crazy skits. The enduring camaraderie between both campers and staff was a major source of pleasure in Melissa's life.
In her personal life Melissa enjoyed many pursuits, including baking and cooking, gardening, kayaking, hiking and camping among other interests. She was a capable artist working in several media over the years, and she enjoyed blessing her friends and family with the fruits of her creations and especially with the gift of her time. Her greatest passion, however, always was serving her Lord and Savior Jesus Christ. She studied the Bible diligently and continually sought to apply its truths in her life on a daily basis. She always would be the first to admit that she was not perfect and was ever in need of a loving savior, but she never ceased trying to become as Christ-like as possible in her attitudes and actions. She lived her life as simply as she could, without putting on airs or seeking wealth or power, and she sought to live her life "deeply and meaningfully" by pursuing personal holiness in every aspect of her life.
Melissa is survived by her husband Todd Miller, of Rome; a son Ethan and a daughter Lydia, also of Rome; her father Leo 'Butch' Rodgers, of Tamaqua, Pennsylvania; her brother Keith Rodgers and his family of Barnesville, Pennsylvania; as well as numerous other relatives in Pennsylvania and Missouri.
She was preceded in death by her mother Suzanne Schock Rodgers, her grandparents Peter and Ella Rodgers, and Elmer and Rita Schock, all of Barnesville, Pennsylvania; as well as numerous other relatives.
Arrangements are under Veilleux and Redington Funeral Home, 8 ELm St., Waterville. Fond memories and expressions of sympathy may be shared at http://www.VeilleuxFuneralHome.com for the Miller family.
The family suggests that donations in honor of Melissa may be directed to:
The Girls Camp at Farmington, c/o The Farmington Conference Center, P.O. Box 148, West Farmington, ME 04992.
RONALD M. LeCLAIR

WINSLOW – Ronald M. LeClair, 64, passed away on Saturday, October 29, 2022, following a battle with cancer. Ron was born in Waterville to Robert and Noella (Gilbert) LeClair, in August 1958, just minutes before his identical twin brother, Don.

He attended Winslow area schools, where he and Don were known for their twin hijinks. Ron married JoAnn, his wife of nearly 36 years, in December 1986. They had their only son, Brandon, in 1989.

After spending time in the restaurant business, Ron began a career in sales under the guidance of his longtime mentor, Walter Simcock, at Colonial Distributors, in Waterville. Ever the consummate salesman, he built an impressive resume with Pine State Trading, in Augusta, Northeast Coffee, in Skowhegan, and finally, Levesque Pools, in Fairfield. Over the last several years, he owned and operated Limo Services ME, providing luxury transportation to a host of clients, notably Colby College, with whom he developed a wonderful working relationship.

His true passion, though, was community service. Ron served as chairman of the Winslow Family 4th of July Celebration for 15 years, cultivating one of the largest parades and fireworks displays in the state of Maine until his retirement from the committee in 2010. Many around town would affectionately call him "Mr. 4th of July," or "Mr. Mayor", titles he was not-so-secretly proud to wear.

Ron was predeceased by his parents Robert and Noella; and brothers John and Paul.

He is survived by his wife JoAnn; son Brandon; identical twin brother Don (Dametri); brothers Luxy (Marie), Tony, Peter (Karen); sisters Susan and Rose; and several nieces and nephews.

The family would like to remember and celebrate Ron as the life of every party, get together, and occasion. He was full of life and vigor – a tirelessly hard worker who possessed an inexplicable amount of energy, unmatched by all who tried to keep up. He was fiercely proud of his and JoAnn's property, particularly his landscaping and his "beautiful backyahd." He'd show off his flowers to family, friends, and strangers alike. Ron made sure that no one ever left the house hungry, or thirsty – try as you might to resist his offers. His spirit was infectious and welcoming to all.

At his request, no formal funeral will be held. The family invites all to celebrate Ron on Saturday, November 12, at the Schair-Swenson-Watson Alumni Center, at Colby College, Mayflower Hill Drive, Waterville, from 1 – 3 p.m.

Arrangements are in the care of Lawry Brothers Funeral Home, 107 Main St., Fairfield where memories may be shared, and an online register book signed by visiting http://www.lawrybrothers.com.

In lieu of flowers, the family invites donations to: the Make-A-Wish foundation of Maine, with whom Ron was a proud transportation partner.
LILLIAN GOUTHIER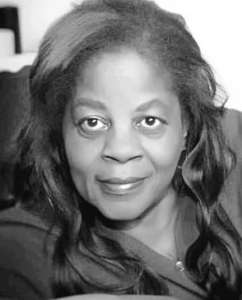 WATERVILLE – Lillian Gouthier, 72, of Waterville, passed away on Friday, October 28, 2022, following a short battle with cancer. She was born in Macon, Georgia, in 1949, to Ulysses Willis, and Louise Willis, nee Owens.
Lillian attended Haverhill High School, and graduated from Whittier Vo-Techs 1977 Licensed Pratical Nurse Program.
Lillian worked as a LPN, at Oxford Manor, Hale Hospital, nursing services and private duty, in Massachusetts, New Hampshire, Florida, and Maine, until she retired in the mid 2010s. She loved the Lord, family, gospel music, singing in the choir, bingo, and shopping for a bargain.
She is preceeded in death by her mother, Louise Pearce, father, Ulysses Willis, a sister, Christine Johnson, and a brother, Steven Willis.
Lillian is survived by her partner of almost 30 years, Karl Chabot; her children, Leon Willis, Chani Parent, Shirleyann Jones, Talcum Beckett and her spouse, Michael Beckett, and Kadesphadina Gouthier. She loved Roseanna Berry, Shawn Parent, and Marco Mazariegos as her own. Lillian leaves nine grandchildren, and two great-grandchildren.
She did not want visiting hours or a funeral. A Celebration of Life gathering is being planned for the near future.
RICHARD W. DAMREN JR.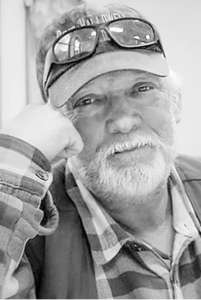 BELGRADE – Richard W. Damren Jr., 66, known to most as "Rick", passed away after a three-year battle with pulmonary hypertension on Friday, October 28, 2022. Rick was born on December 29, 1955, a son to Richard W. Damren Sr. and Mayna Damren.
Rick spent most of his life dedicated to the citizens of Belgrade, whether it was being a lifelong member of the Belgrade Fire Department, a school bus driver, or serving as a frugal Selectman for the Town of Belgrade.
Later in Rick's life, he and Tammy Damren raised three boys, Conrad Shaw, Jeremy Damren and his partner Thomas Stinson, and Scott Damren and his wife Kate Damren, all from Belgrade. All three boys grew up in the passenger seat of his pick-up truck, whether going to fire and rescue calls, plowing snowy roads and driveways with him after winter storms, or riding with him around the state fixing everything from tractors, lawn mowers, and chainsaws. Rick also had much love and fondness for his niece, Desiree Damren. Rick also had several four-legged grandsons that he was very proud of.
Rick served on the Belgrade Fire Department since his teenage years, serving as chief from 1987-2000. Public service became a strong family tradition as his three sons are also dedicated members of the fire department. Amongst many other accomplishments, one of his most proud was working alongside his Deputy Chief Bill Pulsifer, as they brought the Belgrade Lakes Fire Department, the Belgrade Depot Fire Department and the North Belgrade Fire Department to what is it known today, a whole entity, the Belgrade Fire Department. During his time on the department, there were very few fire or rescue calls that he missed. Rick was also a member of the Oakland Fire Department for many years.
Among other things such as his snow plowing and firewood businesses, Rick spent many years as a school bus driver, becoming a father figure to many of the children. Rick also spent many years on the Town of Belgrade's Selectboard. There was never a doubt that people didn't know his position on town matters, always keeping a careful eye on his taxpayers' dollars. Most currently, Rick helped manage his sister Judy and predeceased brother-in-law's company, Dave Hallowell Construction. Rick leaves behind an incredible legacy of being a loving father, an extremely hard worker, and great man many could count on.
Prior to Rick's passing, the Belgrade Fire Department voted to dedicate the North Belgrade Fire Station in his honor. A dedication and memorial will be held later.
Arrangements are under the care and direction of Dan & Scott's Cremation & Funeral Service, 488 Farmington Falls Rd., Farmington, ME 04938.
In lieu of flowers, donations may be made to the Belgrade Fire and Rescue Association, P.O. Box 404, Belgrade, ME 04917, which will make it possible to purchase lifesaving equipment for the citizens of Belgrade.
DANIEL C. QUIRION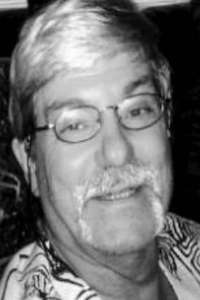 WINSLOW – Daniel Charles Quirion of Winslow, passed away on Saturday, October 29, 2022, following a long and valiant fight with medical health challenges.
Dan was born in Waterville, but was raised as a Winslow Black Raider. Dan was the son of Joseph George Quirion and Mary Jane Butler.
Dan graduated from Winslow High School in 1971 where he lit up the basketball court with his deep corner shots. He attended American International College and later transferred to the University of Maine where he earned his bachelor's degree in physical education.
Dan worked at the Waterville Boys and Girls Club and went on to serve for over 30 years at Riverview Psychiatric Hospital. He also served as an assistant basketball coach for the University of Maine at Augusta, Thomas College, and Colby College, both in Waterville. During retirement, he worked as a substitute teacher. Dan often voiced how it was an honor meeting and working with many courageous people over the years.
Family was at the core of who Dan was as a man. He met the love of his life, Kimberly Kittredge, at the age of 13. Kim and Dan were married for 49 years. Dan had been a tough young man with some life battle scars at an early age. Kimberly saw his caring and loyal soul, and they shared a beautiful love story that is now the foundation of new generations. Dan's most cherished roles were as husband, father, and grandfather. There was no other place he would rather be than watching his children and grandchildren do what they love; they were his pride and joy.
Dan had the heart of a champion. He was a fierce competitor who encouraged himself and those around him to strive for excellence. Dan was both a player and a coach, and (if you were lucky enough to be in his inner circle) he was one of your biggest supporters in pursuit of your dreams.
Dan loved new adventures. Dan was a beautiful blend of opposites: he was tough as nails and yet unapologetically sentimental; he was a straight shooter, a no non-sense sort of man who also had tremendous capacity for tenderness and a depth of love that is rare. Dan had both a warrior spirit and a gentleman's heart.
Dan was predeceased by his parents Joseph Quirion and Mary Jane Butler; brother-in-law Lieutenant Colonel John Story, and his sister-in-law Gayla Cassidy.
Dan is survived by his wife Kimberly Quirion (Kittredge); daughter Amie Lyn Hasham; son Nathan Daniel Quirion; grandchildren Savannah and Malik Hasham and Dean and Brynn Quirion; sisters Gene Bard and Bernadette Phair; son-in-law Dr. Muneer Hasham; daughter-in-law Nicole Quirion; sisters-in-laws Colleen Story and Kathy Drouin; brothers-in-law Conrad Bard, David Phair, Paul Drouin, Mike Cassidy and Roger Gagnon; and nieces and nephews Jeff, Cammie, Chad, Roxie, Shelley, Mariann, Angela, Matthew, and Mariah; his great-nieces and nephews.
A celebration of Dan's life will be held on Saturday November 26, 2022, from 1 to 4 p.m., at Lawry Brothers Funeral Home, located at 107 Main St., in Fairfield, with readings and stories of remembrance beginning at 2 p.m.
JOHN C. RASTROM

WATERVILLE – John C. Rastrom, 58, passed away on Saturday, October 29, 2022, following a brief stay in the hospital.
After graduating from Winslow High School he joined the U.S. Navy for five years. He became a union welder and worked throughout New England .
He leaves behind his son Johnny; mother Sally Rynne; brother Jim Quinn; sisters Jill Turner (Mickey) and Donna Morrin; and stepsisters Michelle Labbe (Mark), Paula Walker, Jeanne Rynne, and Michele Rhodes (Jim).
Interment will be held on Friday, November 18, at 2 p.m., at Veterans Cemetery, 143 Blue Star Rd., Augusta.
ISAAC J. POLLARD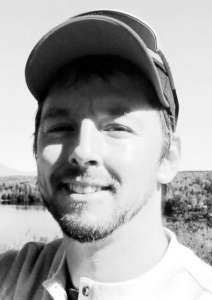 PALERMO – Isaac ("Ike") James Pollard, 22, son of Jerry and Stephanie Pollard, passed away on Saturday, October 29, 2022. He was born on March 18, 1990 at Belfast hospital.
He took his time coming into this world, but to his mother and father he was worth the wait.
Isaac grew up in Palermo, on the farmstead of his great-grandparents. From the time he was just a boy he loved the woods. Isaac was a hunter at heart, and spent many seasons hunting with his father.
He attended Palermo Consolidated School, K -8th grade and maintained high honors throughout those years. He was a bright young man. Ike graduated from Erskine Academy, in South China, and continued with high honors. During high school Isaac played varsity baseball as well as varsity golf. He became quite a fan of golf, as well as disc golf.
After high school he learned the roofing trade and became quite accomplished in this field. He had a good work ethic and he was always ready to help out. One of his roofing customers said he was a most polite young man who's work was outstanding.
Isaac was a die hard New England Patriots fan as well as a big Boston Red Sox fan. Many hours were spent watching the games with friends and his father. He loved disc golf, even scoring a hole in one. Another passion was fishing, especially ice fishing, and just spending time with his good friends. He was a kind and gentle soul with a big heart. Always ready to pitch in when needed.
Isaac was predeceased by his maternal grandparents Nathalie and Vernon Clark and paternal grandparents Edward and Helen Pollard.
He is survived by his parents Jerry and Stephanie Pollard; as well as numerous aunts, uncles and cousins.
Isaac's burial will be private. A Celebration of Life will be held on Sunday, November 20, from noon until 3 p.m., at the Sheepscot Fish and Game clubhouse, on Rte. 3, in Palermo.
BRIAN G. MOODY
SIDNEY – Brian Gene Moody, 50, died unexpectedly on Saturday, October 29, 2022, following a brief illness. He was born in Augusta on March 31, 1972, the son of Clyde and Marcia (Hinckley) Moody.
He lived most of his life in Sidney and attended Messalonskee High School, in Oakland.
He was employed at the Maine Veterans Cemetery, in Augusta, for several years.
Brian enjoyed helping his family, friends and neighbors lending a hand whenever it was needed. He enjoyed playing poker, disc golf, hunting, camping and just making others laugh with his sense of humor. He especially liked spending time with his son and best friend, Nickolas. Brian leaves behind an incredible legacy of being a loving father, extremely hard worker and a great man many could count on.
He is survived by his wife, Melissa "Lisa" Moody; son, Nickolas Moody and his fiancée Ashlyn Cook; grandson, Everrett Moody; mother Marcia Moody; brothers Wayne Moody and his wife Tina and Richard Moody; sisters Lorraine Skidgel and her husband Sheldon, Elaine Smith, Sharon Smith and her husband Brent, Sherry Libby and her husband Dwayne, Tammy Gagnon and her husband Jeffrey, Pam Libby Decker and her husband James; sister-in-law Tammy Desjardins and her husband Mark; and many nieces and nephews.
A graveside service will be held at 11 a.m., at Reynolds Cemetery, Reynolds Hill Road, in Sidney, on Saturday, November 12. A celebration of life will follow where all are welcome at his niece Sabrina's home in Sidney (address to be announced at service).
Arrangements are in the care of the Knowlton and Hewins Funeral Home, 1 Church St., Augusta where condolences, memories, and photos may be shared with the family on the obituary page of the Knowlton and Hewins Funeral Home website by visiting http://www.khrfuneralhomes.com
In lieu of flowers donations may be made to wife Lisa to help with funeral and other expenses.
JOYCE A. ROWE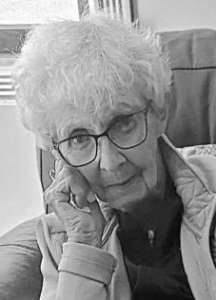 CLINTON – Joyce A. Rowe, 89, of Clinton, passed away on Sunday October 30, 2022. Joyce was born in Burnham on July 21, 1933, in the home of her grandparents, Edward P. and Lillian (Young) Hunt. Joyce was the daughter of Lloyd and Francis (Miles) Hunt.
Joyce attended Burnham schools and graduated from Maine Central Institute (MCI), in Pittsfield, 1953. Joyce went on to Thomas College, in Waterville, in 1954.
Joyce married Albert E. Rowe Jr. on December 30, 1955.
She was employed by the Burnham Chair Factory, then went on to work at Cooper-Weymouth until retiring in 1995.
She was an active member of the Eastern Star #103, where she held many offices and truly enjoyed the fellowship and being an active member.
She was also a member of the Brown Memorial Church, in Clinton, and the Brown Memorial Methodist Women. Joyce was an avid reader and a long patron of the Brown Memorial Library, in Clinton. Joyce was very thoughtful and always one of the first to visit anyone in need, and to send cards for all occasions always with a personal note in each.
After retirement, later in life, Joyce met Mason, Richard Gary. Joyce and Richard traveled to Alaska and Las Vegas, Nevada, and the Grand Canyon. Joyce and Richard also went on a number of very special family trips to Disney World.
Joyce's greatest joys were family gatherings and especially those with her grandchildren and great-grandchildren, Joyce loved being surrounded by family and friends.
Joyce was predeceased by her father Lloyd and mother Francis, brother Edward, husband Sony and her companion Richard Gary.
Joyce is survived by her daughter Ellen Faulkner and husband Ken; grandchildren Hannah Marcia and husband Travis, and Jacob Faulkner and Jade Parker; great-grandchildren Carson, Westyn, Kendal and Nash; sisters, Charlene Call, Rebecca McKenney, and Crystal Cyr; and many nieces and nephews.
A private burial will take place at Evergreen Cemetery in Clinton in the family plot at a later date.
Arrangements are in the care of Lawry Brothers Funeral Home, 107 Main St., Fairfield where memories may be shared, and an online register book signed by visiting http://www.lawrybrothers.com.
OTHERS DEPARTED
JANICE L. PELLETIER M.D.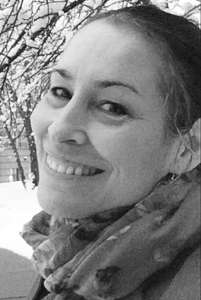 ORONO – Janice L. Pelletier M.D., 65, passed away on Sunday, October 23, 2022. Jan was born on May 15, 1957, the second of six children of Raymond A. Pelletier and Jeanne I. (Poulin) Pelletier, of Winslow.
In 1983 she married Dr. Leonard J. Kass, together with whom she raised two children, Nigel and Eleanore "Elea" Kass.
Jan attended Winslow High School, class of 1975, and Harvard University, class of 1979, with a degree in psychology. Jan was accomplished both as an athlete and a scholar, and also pursued a wide range of other interests.
In high school she engaged in field hockey, track, gymnastics, band, and cheerleading (some in the same season), and at Harvard she participated in the crew team and played soccer (again in the same season).
After Harvard Jan attended the Albert Einstein College of Medicine, in New York City, New York, graduating in 1984. She completed her medical residency at Massachusetts General Hospital and her fellowship at the Hospital for Sick Children, in Toronto, Canada. She was a clinical professor at Tufts, the University of Vermont, and the University of New England, in Biddeford, and an ad hoc professor at the University of Maine. She was a prolific writer and contributor to medical research, having authored, co-authored or otherwise contributed to more than 20 grants and 50 publications. Jan's resume, spanning a full 11 pages, evidences the tremendous breadth and scope of her professional career and may be viewed along with other details from her life at the CaringBridge website assembled by her family.
Jan is survived by her husband of 39 years, Dr. Leonard Kass of Orono; her two children, Nigel Kass of Anaheim, California, and Eleanore Kass of Austin, Texas; her brother, Ronald Pelletier and wife Ning Sawangjaeng, of Lincolnville; her sister, Karen Pelletier and partner Anu Makynen, of Portland; her brothers, Mark Pelletier and wife Leslie King Pelletier, of Winslow, Dominic Pelletier and wife Beth Audet Pelletier, of Raymond, Jeffrey Pelletier and wife Lilly Ampai Chiu Pelletier, of Carlsbad, California; and her father's partner and fiancée of 30 years Martha (Grindall) Audet, of Winslow.
Janice was predeceased by her parents Raymond A. Pelletier and Jeanne (Poulin) Pelletier, her father- and mother-in-law, Adolph and Eleanore (Klein) Kass; and her sisters-in-law Nancy (Willey) Pelletier, Ingrid (Renken) Kass, Eileen Kass, and Patricia (Fitzgerald) Kass.
JOAN M. McEACHERN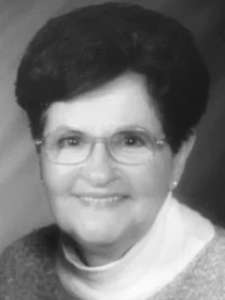 HOLLISTON, Massachusetts – Joan M. McEachern, 92, of Holliston, Massachusetts, passed away on Friday, October 28, 2022, at the Beaumont Rehabilitation and Skilled Nursing Center in Natick, Massachusetts. Joan was born in Waterville, on March 15, 1930, and was the daughter of the late Edesse (Guerrette) and Leon Dugal and one of 14 children.
She was the wife of 52 years to Clinton P. McEachern, who predeceased her in 2020. She attended public schools in Winslow.
Joan loved country music. In her teenage years, she and her sisters could be heard on the local radio station singing their favorite songs. Joan spent many years as a waitress in Maine. She was a favorite among patrons, who often requested her service and enjoyed her efficiency and quick wit. Although Joan retired to Massachusetts to be closer to two of her children, her love of her home state of Maine remained and she would return often to visit.
Joan loved to travel and spent many winters, along with her husband Clint, in their favorite place, Las Vegas, Nevada. She would often recollect other favorite trips to Spain and the Kasbah in Morocco. Joan loved to bake, and was famous for her homemade whoopie pies, caramels, and peanut butter fudge. Joan grew up in a devout Roman Catholic home and was herself very devoted to her faith and spirituality.
Joan is survived by her brother James Dugal, of Benton; five children, Scott McEachern, of Bowdoin, Debora Pendexter and her husband, Curtis, of China, Clinton "Chuck" McEachern, of Waterville, Mark McEachern and his wife Agatha, of Holliston, Massachusetts, and Brenda Bernard and her husband Steve, of Holliston, Massachusetts; grandchildren, Ian McEachern, Jodi Beckwith, Amy Bryant, Erica McEachern, Ashley McEachern, Aidan and Gavin McEachern, Nicholas, William and Danny Bernard; eight great-grandchildren; as well as many nieces and nephews.
She was predeceased by her husband Clinton McEachern and her first husband John Dunphy; her siblings Lorenzo, Alyre, Alfred, Robert, Richard, Johnny, Adrienne Jones, Irene Fortin, Emelienne Reny, Germaine Hachey, Connie Pelletier, and Theresa Muzzerole; her son, Michael McEachern; and granddaughter, Scarlett McEachern.
At this time no memorial services will be held. A celebration of life will be held at a later date and interment will take place at the Veterans Cemetery in Augusta, Maine. Arrangements are under the care of the Chesmore Funeral Home of Holliston, http://www.ChesmoreFuneralHome.com.
In lieu of flowers, donations may be made to St. Jude Children's Research Hospital.
Responsible journalism is hard work!
It is also expensive!
If you enjoy reading The Town Line and the good news we bring you each week, would you consider a donation to help us continue the work we're doing?
The Town Line is a 501(c)(3) nonprofit private foundation, and all donations are tax deductible under the Internal Revenue Service code.
To help, please visit our online
donation page
or mail a check payable to
The Town Line, PO Box 89, South China, ME 04358
. Your contribution is appreciated!
https://townline.org/wp-content/uploads/2016/06/TownLineBanner.jpg
0
0
Website Editor
https://townline.org/wp-content/uploads/2016/06/TownLineBanner.jpg
Website Editor
2022-11-09 16:18:09
2022-11-09 16:18:09
OBITUARIES for Thursday, November 10, 2022