JOHN J. CZAPIEWSKI JR.
SIDNEY – John "Chappy" Joseph Czapiewski Jr., 81, passed away on Saturday, August 29, 2020, at Maine Veterans Home, in Augusta. He was born on July 16, 1939, in Pittsburg, Pennsylvania, the son of John Sr. and Virginia Czapiewski.
He was known for his bravery in the Navy for 30 years. He was a devoted Catholic who enjoyed watching SyFy and joking around with friends and family.
John was predeceased by his parents Mr and Mrs. John Czapiewski and wife Virginia.
John is survived by his wife Brenda King; his step-children Jason Turner and Brooke Gingerella and their children.
A graveside service took place at the Maine Veterans Cemetery on Civic Center Drive 143 Blue Star Avenue Augusta, ME 04330, on Sept. 9, 2020.
Arrangements are in the care of Veilleux and Redington Funeral Home, 8 Elm Street, Waterville, Maine. http://www.veilleuxfuneralhome.com.
WAYNE C. LADD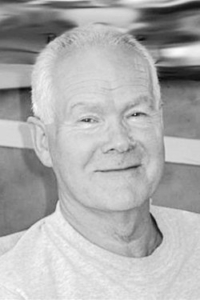 OAKLAND – Wayne Carvell Ladd, 80, of Oakland, passed away on Friday, September 4, 2020, at Maine Medical Center, in Portland, following a struggle with dementia for several years. He was born in Waterville, March 30, 1940, the son of the late Beecher and Virginia (Murray) Ladd, Sr.
Wayne graduated from Waterville High School, class of 1958. He married Marilyn Vincent on October 17, 1964, at Getchell Street Baptist Church, in Waterville, where he was a member.
Wayne was employed as a machinist at Maine Central Railroad, in Waterville, for 40 years, retiring in 2002. He served as vice president and treasurer of the International Association of Machinists and Aerospace Workers (IAMAW) District 719, Lodge 409.
Wayne was predeceased by his parents; brother Lewis, and sister Paula. He is survived by wife Marilyn; daughters Beth Medema (Ed) of Mukilteo, Wash.; Terri Suchar (Russell) of Pittston; brother Beecher Phillip Ladd, Jr. of Pittsfield, sister-in-law Margo Vincent of Waterville; grandchildren Joel, Corey, Rebecca, Evan, Luke and Sarah Suchar of Pittston; Aunt Miriam Ladd of Belgrade; nephews and niece; and several cousins.Wayne enjoyed several outdoor activities such as bicycling, canoeing, and cross-country skiing. The family greatly appreciates the care and support given by Maine-ly Elder Care, and the nurses, doctors, and spiritual care staff at Maine Medical Center.In lieu of flowers, contributions may be made to The Maine Children's Home for Little Wanderers, or a charity of your choice.A committal service will be held at Southside Cemetery in Skowhegan on Tuesday, Sept. 15, at 2 p.m., followed by an ice cream social at the Coburn Park gazebo on Water Street in Skowhegan.An online guestbook may be signed, and memories shared at http://www.familyfirstfuneralhomes.com Arrangements are by Lawry Brothers Funeral & Cremation Care, 107 Main St., Fairfield.In lieu of flowers, contributions may be made to:The Maine Children's Home for Little Wanderers or a charity of your choice
ALAN S. WISWELL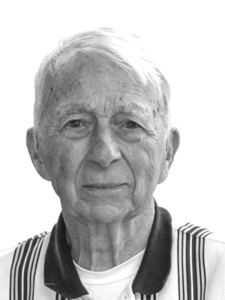 WATERVILLE, Maine – Alan S. Wiswell, 98, of Waterville, formerly of 9 Forrest Road, Topsfield, Massachusetts, died on Sun­day, September 6, 2020, at Northern Light Continuing Care Lake­wood, in Wa­ter­ville. Alan was born September 3, 1922, in Bradford, Massachusetts, the son of the late Howard and Esther (Symonds) Wiswell.
A graduate of the General Electric Apprentice course, Alan also held a bachelor degree from Northeastern University.
An honorable veteran of World War II and the Korean War, Alan had served in the United States Navy aboard the USS Navarro and the USS Tidewater.
In 1950 he married Ann Peterson where they spent their lives together in the home they built, raising their family and gardening. He was also active in the church and volunteering.
With family and friends, Alan climbed all New England 4,000 foot mountains throughout the seasons. He also made a solo climb of Mt. Whitney, 14,495 feet, then the highest peak in the United States, after the close of World War II.
Alan was employed by the General Electric Company, in Lynn, Massachusetts, and also the Avco Corporation, retiring from G.E. as manager of Engineering Service.
Alan is survived by his daughter, Nancy and her husband Alan, of China; son Peter, his wife Nan, of Jackson, Wyoming, son Stephen and his wife Lori, of Newburyport, Massachusetts; his grandchildren, Kathryn, Andrew, Sam and Sydney, and his four great-grandchildren.
He was predeceased by his wife, Ann (Peterson) Wiswell, his sister Martha and brother Howard.
At this time, all services are private.
Assisting the family with the arrangements is the Peterson-O'Donnell Funeral Home, 167 Maple St., (Rte. 62) Danvers, Massachusetts.
To share a memory or offer a condolence, please visit www.odonnellfuneralservice.com.
HAROLD E. DAUPHIN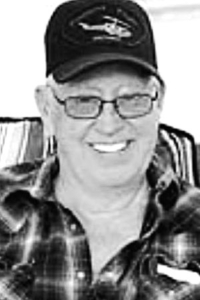 WHITEFIELD – Harold Everett Dauphin, 75, passed away on Sunday, September 6, 2020, at his home in Whitefield. He was born in Bath, December 11, 1944.
He graduated from Morse High School in Bath in 1965.
He was a proud veteran of the Vietnam war, winning many medals serving as crew chief on a helicopter.
After returning home he got his pilot's license, purchased his own plane and became a private pilot.
He served on the Bath Fire Department until a heart attack forced his early retirement.
He was known as a master mechanic who could fix anything. He always loved doing things that made other people happy.
He was the ultimate optimist: Always seeing the good in people, and in life.
After living in Bath for many years, Harold and Kathy bought their dream home in Whitefield, overlooking the Sheepscot River. It had been Harold's lifelong dream to live in Whitefield.
He was an avid outdoorsman, enjoying hunting, fishing, and snowmobiling. He loved animals, especially his devoted dogs who were always in his lap.
His family meant the world to him and he was happiest when in their company.
He made friends easily and was often surrounded by them. He will be greatly missed.
He was predeceased by his father, Eugene O. Dauphin Jr., of Bath.
Survived by his wife, Kathy Whittaker Dauphin, after 40 years of marriage; his mother, Cynthia M. (Eaton) Dauphin, of Bath; son, Joseph Dauphin, of Phippsburg, and daughter, Vicki Bangs, of Sabattus; grandsons, Colby Dauphin, Joey Dauphin, Brady Bangs and Landon Bangs; brothers, Maurice Dauphin, of Phippsburg and Donald Dauphin, of Bath; sisters, Mary Fournier, of West Bath, Judy Nickerson, of North Bath; and many nieces and nephews.
A celebration of life will be held at a later date, to be announced.
WILFRED HAWES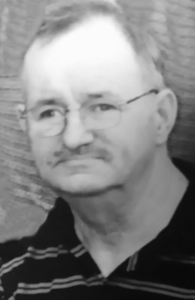 SIDNEY – Wilfred "Will" Hawes, 66, of Sidney (formerly Farmingdale) lost his long and hard fought battle with Multi-System Atrophy on Tuesday, September 8, 2020. Will was born May 8, 1954, in Augusta. Raised by his maternal Aunt Ida Dubriel, along with her children and his sister Mary Lou, Will learned to battle the odds from a young age. He started working for the city of Augusta in 1971 and remained there until his retirement in 2009.
In the mid '70s, Will met Tina Louise White and within a short time they were married on December 4, 1976. After some struggles they welcomed their son Jason in 1981.
They had almost 33 years together before Tina lost her battle with cancer in 2009.
In 2010, Will was diagnosed with Parkinsonism which was later changed to Multi-System Atrophy. For 10 years Will used his immense amount of determination and strength to fight an aggressive and unforgiving disease. He was able to see his son married, his granddaughter born and experience moments with her that brought a twinkle to his eye.
Throughout his years, Will had a passion for woodworking, photography, mechanics, NASCAR, local short track racing, camping, fishing and collecting diecast cars. The shenanigans Will got into and his sense of humor are unforgettable.
He is survived by his son Jason, daughter-in-law Jackie, and granddaughter Julianna, all of Sidney; his sister Mary Chapman and her husband Jaime, of Bridgeton, Uncle Richard York, of Augusta, as well as, many nieces and nephews.
Will was predeceased by the love of his life, Tina.
There will be a graveside service and celebration of life on a date not yet determined. Arrangements are under the direction and care of Dan & Scott's Cremation & Funeral Service, 445 Waterville Road, Skowhegan ME 04976.
ALBERT A. BROCKWAY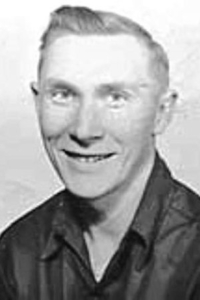 ALBION – Albert Arthur Brockway, 78, of Albion, passed away at Togus VA hospital, Wednesday, September 9, 2020, following a long illness. He was born in Albion on July 9, 1942, the son of Fred and Helen (Higgins) Brockway.
He attended McDonald's one-room schoolhouse until fourth grade, Albion Elementary, Besse High School and earned his high school diploma from the American Correspondence school.
He served in the Army from 1966-1968. After returning from Vietnam, he married Margaret Mary Gilbert in September 1968, built their home, worked at Keyes Fibre Co. (now Huhtamaki), in Waterville. and later designed, built and operated his own sawmill. Albert and Margaret were married 40 years and raised three children on the family homestead.
Albert was proud of the house he built on the foundation of his childhood home. He also enjoyed raising and training steers, spending time at home with his family, visiting over great food, was active in his church communities for many years and liked 'coasting easy' and reminiscing in his retirement.
He was preceded in death by his parents; his wife; and two sisters, Laura (Rood) and Ruth.
He is survived by his children, Kristie (Davis), Keith (and Alison), and Daniel; five grandsons, Toby and Caleb Davis, Trevor, Carter and Myles Brockway; four brothers, Bradley (Pam), Harry (Norraine), Guy and Dennis (Sheila), three sisters, Thelma (Norton Webber), Blanch (Alan Nutting) and Carrie (David Wriglesworth); and many nieces and nephews.
A graveside service will be held at 10 a.m. on Thursday, September 17, at Maple Grove Cemetery, in Albion. A reception will follow at The Big Red Barn, 701 Neck Road, South China. Lunch will be served.
An online guestbook may be signed, and memories shared at http://www.familyfirstfuneralhomes.com.
Arrangements are by Lawry Brothers Funeral and Cremation Care, 107 Main St., Fairfield.
EUNICE C. MICHAUD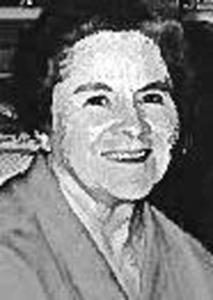 FAIRFIELD – Eunice Closson Michaud, 88, passed away on Wednesday, September 9, 2020, at her residence. She was born in Vassalboro on February 22, 1932, and was the second child of Lillian and Wyman Closson.
In her lifetime, Eunice worked at the Francis Store and Stern's Department Store, in Waterville, and Fossett's Store, in Oakland. She donated her time in the Coffee Shop at the Seton Hospital, in Waterville, with her friend, Sheila Ratte.
Her favorite job, as she described it was being a "Domestic Engineer". Her home was her pride and joy, and this was always reflected in her ability to keep everything in an orderly fashion constantly.
Eunice was known for her endless helpfulness to those in need and her ever ready smile and sparkling eyes were her lifelong gift to us all.
Eunice was predeceased by her husband of over 50 years, Lucien; by her mother a d father; a brother, a sister; and many aunts, uncles, and cousins.
Eunice is survived by her sons, David, of Waterville, and Daniel, of Fairfield: daughter, Diana Chapman, of Thomaston; eight grandchildren; and 11 great-grandchildren; sisters Madalyn Hosea, of Florida, Esther Pierce, of New Hampshire, and Sheila O'Leary, of Massachusetts.
A graveside service will be held at 10 a.m. on Saturday, September 26, 2020, in St. Francis Catholic Cemetery, 78 Grove Street, Waterville. Due to Covid-19 mask and social distancing are required and no more than 100 people in attendance.
Arrangements are under the direction and care of Gallant Funeral Home, 10 Elm Street, Waterville.
An online guestbook may be signed, condolences and memory shared at http://www.gallantfh.com.
Donation may be made to Mid-Maine Homeless Shelter, 19 Colby Street, Waterville, ME 04901.
GISELE C. HALLEE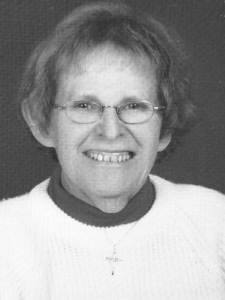 GILMAN, VT – Gisele C. Hallee, 75, of Washington Ave, died Monday evening, September 14, 2020, at Littleton Regional Hospital, in Littleton, New Hampshire, following a period of failing health. Mrs. Hallee was born in Edmundston, New Brunswick, Canada, on November 24, 1944, the daughter of Levite and Cecile (Carrier) Levasseur.
She was raised in Edmundston and was a graduate of Cormier High School. During a training session at Frazier Paper Co., a local paper manufacturer, she met Donald Hallee, of Waterville, Maine. They married and for a few years resided in Pennsylvania but eventually settled in Gilman where Donald took employment with Georgia Pacific Paper Co., at their Gilman mill.
Gisele was an active member of the Gilman community. She was a notary public and justice of the peace but will be remembered most for her service at the Gilman Senior Center. She performed many duties as a volunteer including cooking many meals, but most notably was responsible for starting and running the Bingo games there. She also served on the board of directors as treasurer. Gisele also loved to travel and play Bingo.
She is survived by her husband Donald Hallee, of Gilman; her two children, Wayne Hallee, and his wife Jen, of Hillsborough, North Carolina, and Lisa Littel and her husband Eric, of Naperville, Illinois; four grandchildren, Caitlin and Cameron Hallee, and Ethan and Shelby Littel; a brother George Levasseur, of Gatineau, Québec, Canada; brothers- and sisters-in-law, Reginald and Susan Hallee, and Roland and Joan Hallee, all of Waterville, and Francis Hallee, of Fairfield; and 10 nieces and nephews.
Memorial visiting hours will be held Sunday afternoon, September 20th, from 3 – 5 p.m., at the Bailey Funeral Home, Lancaster, New Hampshire. The family has requested attendees to wear masks and adhere to social distancing.
A service and burial will be held at the convenience of the family in St. Francis Cemetery, in Waterville, ME.
In lieu of flowers donations can be made In her name to Gate of Heaven Parish 163 Main St. Lancaster NH 03584.
For more information or to send an online condolence please go to www.baileyfh.net.
[related_posts_by_tax posts_per_page="10"]
https://townline.org/wp-content/uploads/2019/07/Town-Line-Website-banner-v3-1030x206.jpg
0
0
Website Editor
https://townline.org/wp-content/uploads/2019/07/Town-Line-Website-banner-v3-1030x206.jpg
Website Editor
2020-09-16 12:44:51
2020-09-16 12:44:51
OBITUARIES for Thursday, September 17, 2020