OBITUARIES for Thursday, September 24, 2020
HAROLD WINTERS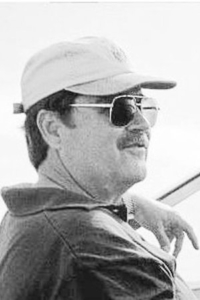 SOUTH CHINA – Harold "Hal" Winters, 73, passed away unexpectedly at Eastern Maine Medical Center, in Bangor, on Wednesday, September 2, 2020, following cardiac surgery. Harold was the youngest son of John Kenneth and Betty Jane Winters.
His early years were spent in the mid-West until the family relocated to Massachusetts where he completed middle and high school. Hal attended Massachusetts Bay Community College for one year and served in the Army Reserves/National Guard. He graduated from Southern Maine Vocational-Technical Institute in 1971 with an associate in Applied Science Marine Biology and Oceanography degree. He later attended the University of Maine Portland-Gorham (now University of Southern Maine), receiving a cum laude bachelor of science degree in 1974.
Most of Hal's 35-year career was with the Maine Dept. of Marine Resources. He began doing field work at the Fisheries Research Station in West Boothbay Harbor, was later promoted to Director of the Industry Services Division, and at retirement had served as Director of the Bureau of Marine Development for 20 years. In 2002, Governor Angus King confirmed his membership in Maine Management Service for excellence in leadership.
Hal enjoyed travel, golf, photography, gardening, kayaking, fishing, boating, "good" cars, good food (he was a grill master in his own right) and genealogy. He especially enjoyed trips to Tortola, Alaska, Virgin Gorda, the Grand Canyon, Yellowstone, and the Grand Tetons. His most favorite get-away was "upta camp" on Sebec Lake, which has provided 25 years of wonderful memories.
Hal is survived by his wife of 29 years; two daughters and sons-in-law; and six grandchildren; as well as several cousins, nieces, and nephews.
Besides his parents, Hal was predeceased by an older brother; uncle, and aunt.
A private celebration of Grampy Hal's life will be held "upta camp". Due to current Covid-19 restrictions, a memorial service for extended family, friends and former co-workers will be held at a later date in 2021.
Arrangements are in the care of Knowlton and Hewins Funeral Home, One Church Street, Augusta, ME 04330. To read the full obituary, post memories or condolences, or read further regarding charitable contributions, please go to the obituary page of the website at http://www.familyfirstfuneralhomes.com.
JULIE TARDIFF DONAHUE
WATERVILLE – Julie Tardiff Donahue, 86, passed away on Thursday, September 10, 2020, following a long struggle with Parkinson's disease and dementia. She was born in Winslow on May 30, 1934, the proud daughter of Polish immigrants, John and Agnes (Piecuch) Macaro.
She attended Winslow schools before marrying Norman Tardiff, on August 18, 1951. They were together for 45 years and raised 10 children before his death in 1996. A homemaker for most of her life, Julie loved to cook and was well-known for her whoopie pies, molasses cookies, chocolate peanut butter fudge, caramel corn, jams, relish and pickles. Holidays brought relatives for tourtière pie, Polish kielbasa and borscht, and cabbage rolls. The home was always filled with tantalizing aromas. Her special recipes have been compiled into a family cookbook. Family and tradition were of the utmost importance to her.
In March of 2003, Julie married David Donahue, one of her deceased husband's best friends. They were apart only one night over the next 17 years. He brought her much happiness, and incredible care and support as her illness progressed.
She loved music. She was especially fond of Irish singer, Daniel O'Donnell, and spent her last days listening to hymns sung by Alan Jackson. Prior to Parkinson's, she and David had been known to push aside the living room furniture to create more room for dancing.
Julie was predeceased by our dad; her parents; her brothers, Henry, Joseph, Leon (Dempsey), and John Macaro, her sister, Theresa Leighton, her son-in-law, Scott Bickford, her stepsons, David and Daniel Donahue.
She is survived by her children, Steven Tardiff, of California, Karen Bourque, of South Portland, Susan Bickford, of Benton, Michael Tardiff, of Arizona, Mary Boutet, of Scarborough, Lisa Shearn and husband Corey, of Pennsylvania, Anne-Marie Dutil and husband Michael, of Winslow, Michelle Mullen and husband Dave, of New Hampshire, Andrea Squires and husband Kurt, of North Carolina, Jason Tardiff and partner Taffy Witham, of Sinclair; stepdaughter, Kathy Beauregard and husband Tom, of Missouri, and former son-in-law, Steve Boutet, of Saco; grandchildren, Christopher Tardiff and wife Katie, Lauren-Nicole Tardiff, Jasmine Clayton, Matthew Bickford and wife Cara, Micah Bickford, Seth Fales, Tessa, Tanner, and Tristan Tardiff, Amanda and Anna Boutet, Tal and Cade Shearn, Ryan and Owen Dutil, Shane and Megan Mullen, Normandy and Gage Squires, and step-grandchildren Phillip, Amy, Scott and Jenny Beauregard, Joshua and Matthew Donahue, Dave Donahue and wife Laura, and Devon Galvin and husband Dave; her sisters-in-law, Sister Doris Tardiff, of Massachusetts, Sister Mary Anne Frederick, of Indiana, Susan Macaro, of Massachusetts, Sheila Audet and husband Gerry, of Fairfield, and Joanne Donahue, of Fairfield, Millie Donahue, of Vermont; as well as numerous nieces, nephews; and great-grandchildren.
Per her wishes, there will be no visiting hours or funeral service. A private burial will take place at a later date.
In lieu of flowers, memorial donations may be made to: Northern Light Home Care and Hospice, P.O. Box 931, Bangor, ME 04402. All donations will benefit the Waterville area community.
ANITA M. LOUBIER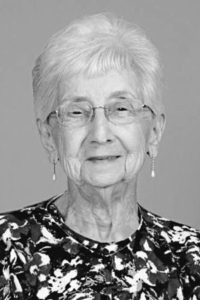 WINSLOW – Anita M. Loubier, 91, passed away peacefully on Saturday, September 12, 2020. She was born on April 25, 1929, to Arthur Poulin and Rose (Dulac) Poulin, in Saint-Georges de Beauce, Canada.
She immigrated to the United States at age 15 and lived and worked in Augusta. Anita married the love of her life, Lucien Loubier, on June 23, 1956, and they eventually settled on Halifax Street, in Winslow, where they remained for 57 years.
Spending time with family was one of Anita's greatest joys. She was an excellent cook, greeting most guests to her home with, "are you hungry, would you like something to eat?" There was always more than enough food at her table for unexpected guests. She also enjoyed knitting and crocheting, making countless mittens, socks, slippers, dishcloths, and coasters for family and donating many to local charities.
Anita retired from C.F. Hathaway Shirt Co., in Waterville, in 1991 after 25 years as a folder. She and Lucien enjoyed traveling throughout the state to many agricultural fairs and trips to Canada to visit relatives. They enjoyed going out to breakfast. Before Lucien's death in 2019, they could be found at Eric's Restaurant, inWaterville, several mornings a week. She also had breakfast with her daughters on Fridays for many years.
Anita was predeceased by her husband of 63 years, Lucien Loubier; her parents, her brother Leandre Poulin, her sister Gisele O'Brien, and several brother and sisters-in-law.
She is survived by her son, Ron (Rochelle), of Winslow; her daughters Linda (Mike) Anderson, of China, Sandra (Brian) Boulet, of Winslow, Gisele (Dave) Clifford, of Vassalboro; grandchildren, Ryan (Heidi) Loubier, Randy (Katie) Loubier, Renee (Dave) Jones, Robyn (Dave) King, Dillon Clifford, and Jenna Clifford; great-grandchildren, Ethan, Kris, Zak, Maddie, Allie, Emmy, Narelle, Jelani and Kye; and many nieces and nephews.
After Lucien passed, Anita lived out her remaining days with her daughter, Sandra, and son-in-law, Brian.
Due to COVID-19 restrictions, funeral services will be private.
Arrangements are under the direction and care of Gallant Funeral Home, 10 Elm Street, Waterville.
An online guestbook may be signed, condolences and memories shared at http://www.gallantfh.com.
In lieu of flowers, donations can be made to:Maine Children's Home for Little Wanderers 93 Silver St Waterville, ME 04901.
JANICE KENT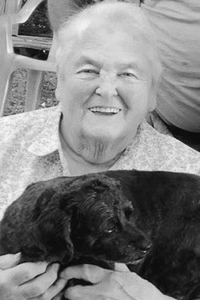 BENTON – Janice (Tuttle) Kent, 81, passed away Saturday, September 12, 2020, at Sussman House, in Rockport. She was born January 7, 1939, in Athens, the daughter of Fred Lester and Susan Madeline (Wyman) Tuttle.
She graduated from Skowhegan Area High School in 1956. On June 18, 1956, she married Edward M. Kent Jr. They were married for 42 years.
She was a member of the Benton Grange for 50 years and enjoyed playing slots, gardening, spending time at camp with family and friends and spending time with her dog, Shadow.
Janice is survived by daughters, Joanne Woodworth and husband Roland, of Benton, Mary Colson and husband Michael, of Benton; son Bryant Kent and wife Laura, of Benton; grandchildren, Ben, Thomas, Devin, and Katelyn Kent, Christina and Allison Colson, Jason and Joshua Woodworth; great- grandchildren, Elliot, Jania, Andrew, Alice, Lydia, Owen, Fiona, Eddie, Liam and Irene; and like-a-son, brother-in-law, Eugene Kent and partner Jen.
She was predeceased by her husband, Edward Kent Jr. and son, Stephen Kent.
A graveside service will be held at the convenience of the family.
Arrangements under the direction and care of Dan & Scott's Cremation & Funeral Service, 445 Waterville Road, Skowhegan, ME 04976.
In lieu of flowers,friends wishing may make donations in Janice's memory to a charity of their choice.
ELSIE M. LEE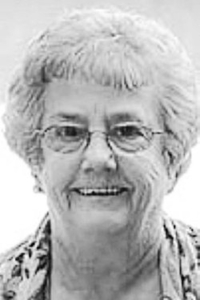 WINSLOW – Elsie "Joyce" Miller Lee passed away Tuesday, September 15, 2020, following a brief illness. She was born on June 29, 1939, in Canaan, the daughter of Willard "Joe" Miller and Francis (Keezer) Miller.
Joyce graduated from Clinton High School in 1957, before marrying Wayne Lee Sr. in 1958. They divorced in later years and remained friends.
Joyce worked many years at Ski-Land Woolen Mill, in Clinton. After the mill closed, she went back to school, graduating at the top of her CNA class. Joyce worked at Lakewood Manor Nursing Home, inWaterville, for 26 years as a CNA and in her later years as a medication technician.
Joyce loved to read, to garden, and oh how she loved to dance.
Joyce was predeceased by her parents; brother, Ronald Miller; and sister, Donna Nelson.
She is survived by her children, Wayne A. Lee, Jr. and wife Wendy, of China, and his children, Jeremy Lee and wife Marie, Dustin Lee, and Desiree Mosher and husband Zeb; Timothy Lee, Sr. and wife Mary, of Winslow, and his children, Tasha Lee Passmore and husband Nathan, Timothy Lee, Jr. (T.J.) and wife Kelly; Randy Lee, Sr., of Clinton, his children Shannon Nichols, Randy Lee, Jr., Brandy Nichols Lee and Tiffany Glidden; Melody Fitzpatrick and husband Andrew, of Clinton, and her children Amanda Pearl and husband Ralph and Alisa Fitzpatrick, as well as many great-grandchildren; a brother, Willard (Jim) Miller and wife Susan and a niece, Sharon Nelson.
Joyce was baptized by Pastor Bob, in Clinton, and truly enjoyed his sermons. She also enjoyed the Clinton Senior's Group that she was a part of for many years.
A service was held Monday, Sept. 21, 2020, at the Clinton Baptist Church, with a burial at Fairview Cemetery, in Canaan.
An online guestbook may be signed, and memories shared at http://www.familyfirstfuneralhomes.com.
Arrangements are by Lawry Brothers Funeral & Cremation Care, 107 Main St., Fairfield.
In lieu of flowers, donations can be made to St. Jude's Children Hospital, an organization Joyce contributed to for several years.
MARION J. HARRIS
WATERVILLE – Marion Jane Fitzgerald Harris, 86, passed away peacefully in her sleep, at home, in Waterville, on Wednesday, September 16, 2020. Marion was born in Portland to Cecile Legendre Fitzgerald and Robert James Fitzgerald.
Marion was a graduate of Waterville High School.
Following graduation Marion joined the United States Navy as a W.A.V.E and it was during her station in Brooklyn, New York, that she met her future husband, Richard Frank Harris. They married in 1958, in Waterville, and celebrated their 62nd wedding anniversary this year. Due to military service they traveled early in their marriage and were stationed in Rota, Spain, and Oakland, California.
Marion was a communicant of Sacred Heart and Notre Dame Catholic churches, both in Waterville. She was also a member of Bourque-Lanigan American Legion Post #5, Ladies Auxillary, and the Forrest J. Pare, VFW Post #1285, both in Waterville.
Marion was a homemaker for many years when her children were young. She was a girl scout leader. Later she was employed at C.F. Hathaway Shirt Factory, in Waterville, for several years. She enjoyed quilting, sewing, and family time.
After retirement, Marion and Richard split their time between Florida and Maine where they enjoyed square dancing. She also enjoyed playing golf and bridge. They made several trips to Arkansas for Richard's family reunions.
Marion is survived by her husband, Richard; her children, Robert, Audie (Jeff Pomerleau), Wanda, and William; grandsons, Joseph Lewis (Sarah), Eliot and Nolan Pomerleau; her identical twin sister, Marie Varney (son Charles) and brother, Robert Fitzgerald.
She was predeceased by her sister, Dorothy.
At her request there will be no services.
A service of Advantage Funeral and Cremation Service, 999 Forest Ave., Portland, ME 04103. (207) 899-4605.
COLETTE THERIAULT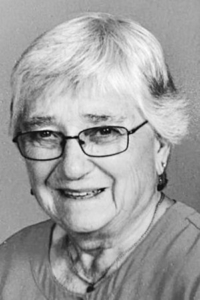 WATERVILLE – Col­ette Theriault, 84, passed away at home on Thursday, September 17, 2020. She was born in Waterville on July 25, 1936, to Henri Mailloux and Anne Marie Pelletier Mailloux.
Colette graduated from Waterville High School in 1954 and Catherine Laboure School of Nursing in 1957. She worked at Sisters Hospital, in Waterville, before having her children and at various nursing homes and home health agencies after her children were grown.
She was married to her husband, Larry Theriault, for over 60 years, until he passed away last year.
Colette, along with her husband Larry, were avid fans of Waterville High School sports as well as the New England Patriots, Boston Red Sox, Boston Bruins and Colby Hockey. They especially enjoyed Waterville hockey, football and soccer. They rarely missed a game when their children and grandchildren were playing and continued to go watch the games long after they were done playing.
Colette also enjoyed knitting and crocheting and her family were the recipients of many nice sweaters, mittens and other things.
She is survived by five children, Joseph Jr. and wife Celeste, Daniel and wife Vickie, sons, Patrick and Rodney and daughter, Catherine Taylor and husband Daniel; three grandchildren, Danielle Woods and husband Jesse, Eric Theriault and wife Kristina, Dustin Taylor and wife Sara; five great-grandchildren, Caden and Atley Woods, Olive Theriault, and Wyatt and Sofia Taylor; and by sisters, Claire Dutil, and Theresa and Dave Roy.
There will be a Mass of Christian Burial at Notre Dame Church, in Waterville, followed by a burial at the VA cemetery, in Augusta.
You are invited to offer your condolences and share fond memories with the family by visiting Marie's guestbook at http://www.veilleuxfuneralhome.com.
A service of Veilleux and Redington Funeral Home, 8 Elm St., Waterville, ME 04901. (207) 872-7676.
In lieu of flowers, donations can be made to the Travis Mills Foundation, 747 Western Avenue, Manchester, ME 04351 or online at travismillsfoundation.org.
MYRA E. POWELL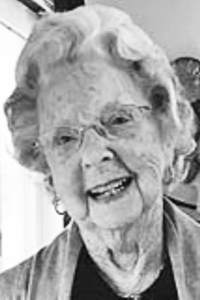 WINSLOW – Myra Evelyn Powell, 95, passed away on Thursday evening, Sept. 17, 2020, with her family by her side.
Myra was born in Brooks on May 7, 1925, the daughter of Thomas and Leversie (Maskel) Dyer. After graduating from Waterville High School in 1942, she went on to work at Keyes Fiber. Myra also worked for Dyer Brothers, the family well drilling business. Myra went on to marry James Powell in 1950 and they had two children, Raymond Powell and Patricia Poulin.
Myra's husband's naval career took them to several duty stations along the East Coast and to the North African country of Morocco. Beginning in Norfolk, Va., the family then did tours of duty to include Newport, R.I.; New London, Conn.; Winter Harbor; Kenetrai, Morocco -a small Naval communications base, and their last duty station – Fort George G. Meade, Md.
Upon her husband's retirement from the Navy, she and the family returned to Maine where her children finished school at Winslow High and went on to graduate from the University of Maine. Throughout her life, flowers were one of her biggest passions. Myra was known for her bountiful flowerbeds filled with tulips, roses, Easter lilies, and daffodils. She also loved preparing holiday meals and baking sweet treats. Her grandchildren and great-grandchildren were her greatest joy.
Myra was predeceased by her parents; husband of almost 59 years, James C. Powell; her brothers, Kenneth Dyer, Ronald Dyer, Ralph Dyer, Raymond Dyer, and her sisters Myrtle Hubbard, Bernice Fish, and Leversie Doeing.
She is survived by her son, Raymond Powell and wife Milagros, and daughter, Patricia Poulin and husband Michael; her grandchildren, James Powell and wife Sarah, Elizabeth Hubbard and husband Michael, Sara Poulin, Timothy Poulin and wife Nicole, Raymond Powell Jr. and wife Marie, Janet Powell and Wade Albert. She is also survived by her great-grandchildren, Tanner, Savannah and Madison Hubbard, Elijah Powell, Myra Powell, Ava Powell, Akela Albert, Claire Powell, Bradley Poulin; and her nephews, Thomas and Raymond Dyer and Robert Fish.
Visiting and Service will be held on Sept 22 at Lawry Brothers Funeral Home, 107 Main Street Fairfield. Visiting will be held from 10 to 11 a.m. with the funeral service to start at 11 a.m., following the service there will be a burial at Howard Cemetery, 748 Augusta Rd. Winslow.
An online guestbook may be signed, and memories shared at http://www.familyfirstfuneralhomes.com Arrangements are by Lawry Brothers Funeral and Cremation Care, 107 Main St., Fairfield.
Responsible journalism is hard work!
It is also expensive!
If you enjoy reading The Town Line and the good news we bring you each week, would you consider a donation to help us continue the work we're doing?
The Town Line is a 501(c)(3) nonprofit private foundation, and all donations are tax deductible under the Internal Revenue Service code.
To help, please visit our online
donation page
or mail a check payable to
The Town Line, PO Box 89, South China, ME 04358
. Your contribution is appreciated!
https://townline.org/wp-content/uploads/2019/07/Town-Line-Website-banner-v3-1030x206.jpg
0
0
Website Editor
https://townline.org/wp-content/uploads/2019/07/Town-Line-Website-banner-v3-1030x206.jpg
Website Editor
2020-09-23 13:21:00
2020-09-23 13:21:00
OBITUARIES for Thursday, September 24, 2020