VIRGINIA A. VEILLEUX
OAKLAND – Virginia A. Veilleux, 75, of Oakland, passed away on Saturday, January 28, 2018, at Glenridge Nursing Home, following a long battle with dementia. She was born in Waterville, the daughter of Alton and Yvonne Pomerleau Wilbur.
She was educated in Waterville schools. She worked at Fort Halifax Packing, in Winslow, and then became a stay-at-home mom. She loved knitting, crocheting, dancing, beano and spending time with family and friends.
She was predeceased by her parents; daughter Victoria Reid; brother Keith Wilbur; and grandson Paul Caret.
She is survived by her husband, Gerald, of Oakland; sons Brian Reid, of South Carolina, Paul Reid Jr. and wife Loretta, ofSouth Carolina, daughter Sherill Reid and partner Norman Pelkey, of Waterville, Penny Goodale and husband John, of Vassalboro; sisters Diane Lane, of Oakland, Linda Rodrigue, and Donna Cayouette, both of Winslow; brothers Russell Wilbur, of Portland, Everett Wilbur, of Waterville; stepdaughter Vicki, of Windsor; stepsons Keith, of Fairfield, Paul, of Waterville; many grandchildren and great-grandchildren.
CATHERINE M. TRAYLOR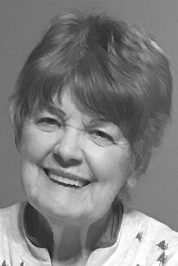 WINDSOR – Catherine (Cathy) M. Traylor, 84, of Windsor, passed away on Monday, February 5, 2018, at Maine Medical Center, in Portland. Cathy was born at home on October 25, 1933, in Bronx, New York, to the late Joseph and Grace (Enright) McCrain.
She worked several jobs while living in New York and New Jersey. Once she married and began her family, she chose to be a stay at home mom.
Upon moving to Maine in 1984 she worked as a custodian for many years at Windsor Elementary School. She built lasting relationships with the staff and community members. The students loved her dearly as she did them. They looked up to her and always appreciated her beautiful smiles and warm caring hugs. To this day the past students remember her and share their stories of her and how much they loved her.
Catherine was always there to lend a helping hand no matter what. She was a very beautiful person, inside and out. Her beautiful blue eyes stood out from across the room.
She enjoyed going to church, shopping at Wal-Mart, and watching TV. She absolutely adored her two cats, Pat and Cat, but more than anything she cherished her time with her grandchildren and great-grandchildren, who she loved unconditionally.
Cathy was member of Saint Michael's Parish, attending Saint Augustine's Church.
She is survived by three sons, Robert Burns and his partner Karen McCarthy, of Windsor, Richard Burns and his wife Andrea, of Berwick, Patrick Burns, of Augusta; two daughters, Catherine Bell and her partner Douglas Medina, of Palermo, Therese Barrett and her partner Albert Knights Jr., of Vassalboro; three sisters, Lois Ozga, of Dumont, New Jersey, Patricia Stone and her husband Warren, of Ringe, New Hampshire, Dorothy Pierce, of Bronx, New York; two brothers, Joseph McCrain and his wife Joyce, of Coram, New York, Edward McCrain and his wife Mary, of Albertson, New York; two step-daughters, Gail Traylor-Garcia, of Tampa Bay, Florida and Cindy Traylor Housman, of Tom's River, New Jersey; grandchildren, Kelly, Pamela, Michael, Keith, Christina, Nikole, Amber, Mollie, Richie, Allison, Nicole, Brad, Brooke, Katie, Nikki, Douglas, Matt, Austyn, Annika, and Michayla; several great grandchildren as well as many nieces and nephews.
She was predeceased by her parents; her husband, Emmett Traylor; a daughter Grace Theresa Burns; three brothers, William McCrain. James McCrain and Thomas McCrain; three sisters, Eileen Baer, Grace Calvano and Joan McCrain; her all-time favorite son-in-law, Dick Bell; her step-daughter Gloria Traylor.
A Mass of Christian burial will be held at Saint Augustine's Church, of Saint Michael's Parish, on Saturday, February 24, 2018 at 11 a.m. A celebration of Cathy's life will follow at the American Legion Post 179, South China, Maine from 1 – 4 p.m.
MICHELLE D. HASKELL
ALBION – Michelle Dawn Haskell, 42, of Albion, passed away unexpectedly on Wednesday, February 7, 2018, at the Alfond Center for Health, MaineGeneral Medical Center, in Augusta. She was born October 1, 1975, the daughter of Mark Haskell and Jackie Lucier.
She was employed as animal control officer for the towns of Albion, Troy, Thorndike and Unity.
Michelle liked gardening and taking care of her garden.
Michelle is survived by her significant other Rickey Bragg, of Albion; daughter Maryah Fortin, of Fairfield; two sons, Jared Barter, of Albion, and Charles Ripley III, of Whitefield; brother David Bumford, of Augusta; sister Naomi Williams, of Alberta, Alabama; four grandchildren, Harlen, Kohen, Ella and Jaylynn.
An online guestbook may be signed and condolences expressed at www.gallantfh.com.
KATHERINE A. BOUCHER
FAIRFIELD – Katherine A. Boucher, 81, passed away on Saturday, February 10, 2018, at her home. She was born March 1, 1936, the daughter of Edwin and Ethel Collier.
Katherine, "Kay," graduated from Williams High School, in Oakland, in 1954. She was a devout member of Corpus Christi Parish, where she served as a Eucharistic minister at Immaculate Heart of Mary Church, in Fairfield.
She will be remembered for her delicious Saturday lunches which she made so effortlessly, and she welcomed all who happened to walk through her kitchen door to join in on the lunch. She loved July 4, swimming, traveling, crossword puzzles, gardening and a good cup of tea.
Kay was an immeasurable source of strength, leadership, comfort, understanding and unconditional love, not only for her family, but for all those she held dear to her heart. Her strong will, deep faith, kindness, generosity and love for those around her will always be cherished and forever missed.
She was predeceased by her parents, and one brother, Timothy Collier; and by husbands Romeo Bureau, Norman Pellerin, and J. Alfred Boucher.
Kay is survived by seven sons, Marc Bureau and wife Amber, Scott Bureau and wife DeeDee, Paul Pellerin, David Pellerin and wife Robin, Jeffrey Pellerin and wife Robin, Donald Pellerin, and Andrew Pellerin and wife Leanne; two daughters, Lisa Bureau Smith and partner Andre Isabelle, and Noreen Howard and husband Lewis; 14 grandchildren; the Boucher family, Robert and wife Norma, Richard and wife Debbie, Karen Witham and husband Jeff, Donald and wife Lyndsey, Kathy Simpson and husband Steve; sister-in-law, Linda Collier; several nieces, nephews and cousins.
An online guestbook may be signed and condolences expressed at www.gallantfh.com.
Memorial donations may be made to the Alfond Cancer Center, 361 Old Belgrade Rd., Augusta, ME 04330.
ANTOINETTE B. ZEMRAK
WINSLOW – Antoinette "Toni" Zemrak, 85, passed away on Sunday, February 11, 2018, at Oak Grove Nursing Home, in Waterville. She was born in Waterville on April 1, 1932, the daughter of Joseph Philip and Belzemire Veilleux.
Toni grew up and attended school in Winslow and graduated from Winslow High School in 1950. She and her husband of 65 years, Robert, were married on September 6, 1952, and together they had five children.
Toni worked at the Federal Trust Bank, in Waterville, for many years following high school. She then opened a daycare in her home and cared for hundreds of children for more than 20 years. After retiring from being a daycare provider, she opened Antoinette's Bridal Boutique, on Main St., in Waterville. She ran the business until her full retirement.
Toni enjoyed traveling. After her husband's retirement, they took 2-1/2 months to travel the country. She loved her many trips to California, New York City, Myrtle Beach, Florida and Hawaii. Her longest destination trip was to Japan.
Toni is survived by her husband Robert; children Gary and wife Brenda, Brian and wife Cathy, Laurie Levasseur and husband Jim, Vicki Harding and husband Jeff, and Derek and wife Kaori; nine grandchildren; several nieces and nephews.
Memorial donations may be made to the Alzheimer's Association, Maine Chapter, 383 US Route One, Suite 3C, Scarborough, ME 04074
HATTIE BUMPS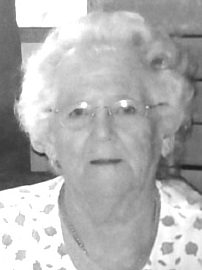 CHINA – Hattie Bumps, 95, passed away on Monday, February 12, 2018. Shewas born August 11, 1922, in Winslow, daughter of Harry W. McCaslin and Thelma (Green) McCaslin.
Hattie married Bernard J. Bumps, October 26, 1940, and they were married 35 years. They purchased the Old Bumps Homestead on Pleasant View Ridge Road where they ran a dairy farm with Bernard's brother until the farm was sold in 1970.
Hattie chaired many seats while she was a member of the Silver Lake Grange, in China. She was a employee for years at Lipman Hatchery, in Winslow. Hattie was not a stranger to hard work as she and her family ran the farm while Bernard was enlisted in the military. She worked as a housekeeper for many years for many local residents of China.
Hattie can be remembered as a hard worker willing to help out any way possible. Hattie spent many of her days and nights crocheting dish cloths and blankets for her family and friends. She had a great appreciation and love of flowers and could be seen tending her gardens in the spring and summer each year, if you were lucky she would give you cuttings of her flowers to nurture in your own gardens.
Hattie was predeceased by her parents Harry and Thelma McCaslin, her husband Bernard J. Bumps, her daughter Nancy Bona and her ten siblings.
She is survived by her sister in-law Deloris McCaslin, her daughter, Elaine Hannan and her husband Sonny, of Weeks Mills, sons Arvide Bumps and wife Christa Bumps, of China, Joseph Bumps and his wife Cheryl Bumps, of Augusta, and her son in-law, Thomas Bona, of China; her grandchildren: Todd, Dennis, Tina, Heidi, Alisa, Trevy, Tomi, Tiffiny, Lindsey and Jasmine her eighteen great-grandchildren: Stephen, Elizabeth, AC, Dennis, Chynna, Ashley, Destynee, Jayde, Nicholas, Jordyn, Cameron, Brenden, Tedi, Jackson, Lucas, Bailey, Bella and Maddy; and three great-great grandchildren: Jayden, Rylee and Paityn. There are many aunts, nieces, nephews and cousin.
There will be a small family graveside service and burial in the spring. Memories and condolences may be shared at www.directcremationofmaine.com.
GEORGE L. DWELLEY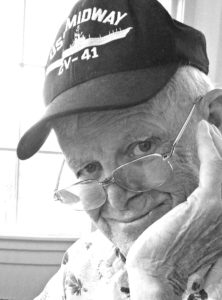 AUGUSTA – George L. Dwelley, 83, died Thursday, February 15, 2018, at the Maine Veterans Home following a long illness. He was born in Alexander on May 1, 1934, a son of the late Wayne and Ruth E. (Ferguson) Dwelley.
Mr. Dwelley was a graduate of Calais Memorial High School and Barrington University where he earned his bachelor's degree.
He had been employed by Erskine Academy, in South China, for over 25 years and previously worked for many years at Winslow Junior High School.
Mr. Dwelley was an active member of the Blessed Advent Christian Church. He was an active outdoorsman who enjoyed hunting and fishing. George ran canoe trips in northern Maine for many years.
He was pre-deceased by his brother, Aubrey Dwelley.
Mr. Dwelley is survived by his wife of 62 years, Mildred E. (Campbell) Dwelley, of Waterville; his son, David and Penny Dwelley, of Manchester; two daughters: Dianne and David Spurdle, of Temecula, California, and Donna and Paul Oxley, of Vassalboro; a sister-in-law, Lillian Dwelley, of East Machias; 10 grandchildren, 12 great grandchildren and several nieces, nephews and cousins.
A graveside service with military honors will be held on Friday, April 20, at 2 p.m., at the new Maine Veterans Memorial Cemetery, Mt. Vernon Rd., Augusta. A Celebration of Life will follow at the Family Life Center at the Blessed Advent Christian Church.
Those who desire may make donations to: Alzheimer's Association, Maine Chapter, 383 US Route One, Suite 2C, Scarborough, ME, 04074.
Condolences, photos and memories may be shared at www.plummerfh.com.
BRIAN L. ROY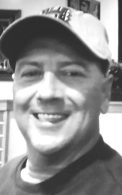 WINSLOW – Brian L. Roy, 49, passed away peacefully on Sunday, February 18, 2018, at Maine Medical Center, in Portland. He was born December 6, 1968, in Portland, the son of Alton and Helena (Green) Roy.
Brian had graduated with a diploma from Lawerence Adult Ed, in Fairfield. He was a member of the First United Pentecostal Church, of Augusta, and enjoyed hunting, fishing, camping, and raising chickens.
Brian is survived by, his significant other Pam Henderson and her two children Nick and Morgan, of Winslow, a son Dalton Roy, of Waterville, three daughters, Tisheena Foss and husband Justin, of Weston, Victoria Williams and husband Ben, of Weston, and Kasey Inman, of Waterville; mother, Helena Roy, of Waterville; father, Alton Roy Sr. and wife Yvette, of Clinton; two brothers, Roger Green and Alton Roy Jr. and wife MJ, of Skowhegan, two sister, Brenda Dodge and husband Daniel, of Canaan, Laurie Ann Roy, of Winslow; granddaughter, Aria Foss and grandson Chandler Foss, of Weston, along with nieces and nephews.
He was predeceased by his grandparents, Thomas and Gladys Green.
In lieu of flowers, friends wishing may make donations in Brian's memory to the Humane Society Waterville Area, 100 Webb Road, Waterville, ME 04901.
Arrangements under the direction and care of Dan & Scott's Cremation & Funeral Service, 445 Waterville Road, Skowhegan, ME 04976.
OTHERS DEPARTED
GABRIELLE L. MANSON, 102, of Waterville, formerly of Fairfield, Oakland and Unity, passed away on Saturday, February 3, 2018, at Oak Grove Center, in Waterville. Locally, she is survived by son Parrish Manson and wife, Jessey, of Waterville, and daughter Pamela Manson, of Winslow.
EVA MAY NICHOLS, 71, of Skowhegan, passed away on Saturday, February 10, 2018, at her home. Locally she is survived by daughters Shay Perryman and husband Kenny, of Oakland, and Ida Noonan and fiencé Jeremy Clement, of Vassalboro.
LORRAINE P. HAYDEN, 70, of Starks, passed away on Tuesday, February 13, 2018, at Sandy River Center, in Farmington. Locally, she is survived by daughters Katherine Casey, of Waterville, and Patricia Hayden and fiancé Errol Ireland, of Clinton; and grandchildren Cassandra Gaskey and husband Steve, Alex Casey, and Miriah Casey, all of Waterville, Zachary Casey, of Madison, Tifani Warren, of Skowehgan, and Natasha Warren, of East Benton.
Responsible journalism is hard work!
It is also expensive!
If you enjoy reading The Town Line and the good news we bring you each week, would you consider a donation to help us continue the work we're doing?
The Town Line is a 501(c)(3) nonprofit private foundation, and all donations are tax deductible under the Internal Revenue Service code.
To help, please visit our online
donation page
or mail a check payable to
The Town Line, PO Box 89, South China, ME 04358
. Your contribution is appreciated!
https://townline.org/wp-content/uploads/2019/07/Town-Line-Website-banner-v3-1030x206.jpg
0
0
Website Editor
https://townline.org/wp-content/uploads/2019/07/Town-Line-Website-banner-v3-1030x206.jpg
Website Editor
2018-02-21 18:31:16
2018-02-21 19:04:28
Obituaries, Week of February 22, 2018