DR. ALISON B. POULIN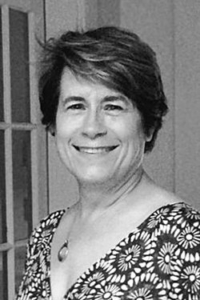 ELLSWORTH – Dr. Alison Barbara Poulin, 61, of Ellsworth, died comfortably at home on Monday, July 13, 2020. Alison was born to Barbara and Arthur Poulin, of South China, on March 22, 1959.
She will be remembered for the enduring love and friendship she shared with others, and for the gentle strength, grace, and courage she brought to the last months of her life. Many people knew Alison as their family dentist, a role she fulfilled with great care for 23 years. She was well loved by her patients for her kindness and skill. She will be deeply missed by everyone who knew her.
She considered her life growing up in a small lakeside village, surrounded by friendly neighbors and natural beauty, to be her own personal Camelot. Alison attended high school at Oak Grove-Coburn, inVassalboro, and earned a B.A. in zoology with High Distinction at the University of Maine at Orono.
After college she married and had two children, Justin and Maryssa. Alison always felt that being a mother was the best job she ever had. Alison moved her family to North Carolina in 1993 so that she could attend the UNC School of Dentistry at Chapel Hill, where she earned her Doctor of Dental Surgery with honors. After a two-year residency and serving as a visiting clinical professor, she went on to be the lead dentist at UNC's General and Oral Health Clinic. In 2002 she opened her own practice with Dr. Annu Sood, which they ran successfully for over a decade. She moved back to Bangor in 2013 to be near family and run the dental practice where she got her start as a dental assistant almost 30 years before. Alison spent the last years of her life doing all the things she loved?
She could be found cycling in Acadia National Park, kayaking along rivers and shorelines, riding her horse, Rabbit, or at home simply cuddling with her beloved cat, Bodhi. In her own words, "Yesterday is behind me, and I'm grateful for the blessings that it did bestow."
Alison was predeceased by her father, Arthur Poulin.
She is survived by her mother, Barbara Poulin; her partner, Donald Herrington and his daughters, Dasha and Sofia; her son, Justin Lohman and his fiancée, Shannon, her daughter, Maryssa Littlefair and her husband, Jonathan; her granddaughter, Harper Dowe Littlefair; her sister, Cheryl McGilvery and her husband, Donald, and her brother, Craig Poulin and his wife, Tracy.
No public memorial service was held.
Please direct any memorial donations to Siesta Sanctuary (siestasanctuary.org).
JOHN C. BISHOP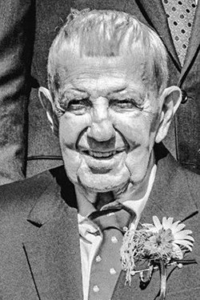 JEFFERSON – John Cameron Bishop, Jr. 77, of Jefferson, died at home on Saturday, July 25, 2020. He was born June 9, 1943, in Boston and grew up in Newburyport, Massachusetts, the son of the late John Cameron Bishop, Sr. and Irene Nevins Bishop.
He graduated from Newburyport High School in 1961, and went on to study and play hockey at Norwich University. After graduation, John served as a first lieutenant in the United States Army.
In the summer of 1968, John met the love of his life, Ann Wheeler, at the American Yacht Club, in Newburyport, where Ann was teaching sailing. They were married July 27, 1969. John and Ann moved to northern Vermont to begin their careers teaching. They lived in a hunting camp, so that they might save enough money to buy a sailboat. For several summers they were able to live on the 27-foot sloop and cruise the coast of Maine.
It was while sailing that John and Ann decided to move to Maine, and found their home in Jefferson. For the first few years John taught at the Somerville School, where he was also the principal and the bus driver. His love for hockey never wavered, so John began the Screaming Eagles Club Hockey team, at Lincoln Academy. In 1978, he started teaching science at Bristol Consolidated School and continued until his retirement in 1999.
Two passions collided with teaching and his love of sports when John began coaching youth sports both at Bristol and with the Jefferson Sports Association. As his daughters grew up, John followed them from youth sports to junior high, then on to high school, and college sports, making many great friends along the way. He was the father you wanted to have in the stands, cheering for everyone and keeping his criticisms to himself. When his daughter was coaching basketball in Richmond, he adopted the team as his own, always offering confidence boosting words to the players at the end of the game.
As a young boy, Johnny's father introduced him to the Boy Scouts and from there his love of the outdoors flourished. Trips to the West Branch of the Penobscot, Boy Scout Camp at Canada Falls and Kingston, New Hampshire, along with attaining the rank of Eagle Scout highlighted some of his experiences.
John was able to make it to the North Maine Woods for over 60 consecutive years either fly fishing on remote ponds, bird hunting with the dogs, or moose hunting. His deer hunting escapades occurred more locally, though for years there was also an annual bowhunting trip to Vermont. Even if his game bag was empty, there was always some experience that bolstered his enthusiasm for the outdoors.
Being a teacher afforded John the opportunity to make the most of summer. The rules were simple, don't talk about school and spend as much time on the ocean as possible. He absolutely loved messing about in boats: canoes, sailboats, motorized or paddle, because he just wanted to be on the water. One of his favorite things to do this time of year was sit on an island, enjoying a cool breeze while eating lobster, corn and clams.
It seems he had a million interests, all of which he was passionate about. Gardening, photography, antiques, tying flies, making maple syrup, hiking, skiing, camping, etc.
If you knew him, remember him with that mischievous twinkle in his eye.
He is survived by his wife of 51 years, Ann Wheeler Bishop; daughters, Molly Bishop Harriman and husband Jesse, of Jefferson, Alice Cameron Bishop and grandson, Cameron Hunt, of Waldoboro; nephews, Marc (Carrie) McDonnell, of Washington, DC and Greg McDonnell, of Newburyport, Massachusetts; sister, Janet McDonnell and husband Bob, of Newburyport, Massachusetts; sisters-in-law, Judy (John) Holiday and children, of Waldoboro; and Molly (Jim) Loik and children, of Kingston, New Hampshire; cousin, Jim Nevins, of Manchester, New Hampshire; Nancy Gerry Canali of Amesbury, Massachusetts, and Joe Gerry and family.
There will be a casual, public celebration of life at the Bishop residence, 160 Goose Hill Road, Jefferson on Sunday, Aug. 16, beginning at 2 p.m. In light of COVID-19, the family understands if you are unable to attend the celebration. To honor him, please go do something that you think John would enjoy!
Arrangements are under the direction and care of the Strong-Hancock Funeral Home, 612 Main Street, Damariscotta.
Condolences, and messages for his family, may be expressed by visiting: http://www.StrongHancock.com.
BARBARA A. BUTLER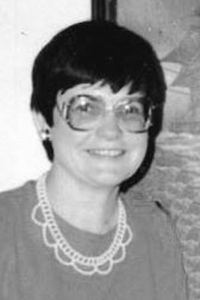 PALERMO – Barbara A. Butler, 86, passed away on Saturday, August 1, 2020. Born in Portland, December 24, 1933, she was the oldest child of Walter C. and Katherine Stevens.
She and her two younger brothers, Walter and Donald were raised in Portland. Barbara graduated from Deering High School in 1952.
Barbara married the love of her life, Carl W. Butler, from Rockland, in 1954, and together they raised four children. She worked for the Maine Department of Human Services for 20 years.
Barb's life revolved around her love for her family. She took great joy in watching her children, grandchildren and great-grandchildren grow up and loved attending the milestones and special events in their lives. She spent many happy years watching her kids and grandkids swim at family camps, taking family trips to the beach and soaking up the sun. Her love for family extended coast to coast. She had an extraordinary gift and passion for remembering her loved ones birthdays and special occasions. She loved being outdoors, planting flowers, feeding and watching the birds.
She and Carl enjoyed opportunities they had to travel, which included trips to Bermuda, Hawaii, Canada and out West. In later years they enjoyed road trips that took them around the state of Maine, often ending up at their favorite wharf on the coast for a lobster dinner.
She had a tender, compassionate heart which was also evident in her love of animals. More than once she would insist upon stopping the car and asking Carl to assist a pokey turtle across the road.
Barbara was predeceased by her parents; her brothers, Walter and Donald Stevens; as well as a grandson, Christopher Costa.
She is survived by her husband, Carl W. Butler, of Palermo; her son, William W. Butler II and his wife Linda, her daughters, Debbie Costa, Cindy Spearin and her husband Stephen, Kimberly Brown and her husband Blake; 10 grandchildren, Kathleen Posey and her husband Justin, Daniel Boothby, Victoria Butler, Joseph Costa and his wife Julie, Anthony Costa and his wife Shannon, Allison Costa, Steve Spearin and his wife Kimberly, Samuel Spearin, Alexander Spearin and Jeremy Brown; nine great-grandchildren; two sisters-in-law, Maxine Philbrook and her husband Leroy, Judie Stevens and her partner Garfield; as well as many nieces and nephews in Maine, New Hampshire and California.
A graveside service was held at Branch Mills Cemetery, Branch Mills Road, China.
To share a memory or story with Barbara's family, please visit their online Book of Memories at http://www.bchfh.com
In lieu of flowers, donations may be made in Barbara's memory to the animal shelter of your choice.
RONALD A. GIGUERE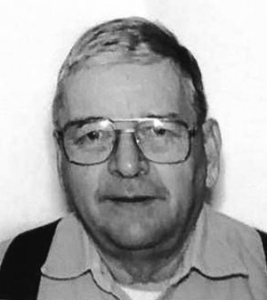 SOLON – Ronald A."Bunny" Giguere, 78, of Solon, passed away on Friday, July 10, 2020, at his home in Solon, following a long illness. Bunny was born to Ronald E. Giguere and Florence M. Giguere (Beane) on March 12, 1942, in Moscow.
At the age of six months his parents purchased a farm on the Dairy Road, in Solon, and he lived in Solon the remainder of his life.
He married the former Coreen A. (O'Donal) Giguere on November 3, 1962, in Skowhegan. He worked from the age of 10 for a local dairy farmer. As an adult he worked in area wood mills including Solon Manufacturing where he worked as a lathe operator and later became the wood hauler for Solon Manufacturing, hauling wood from all over Maine, New Hampshire and Québec, Canada.
In the mid '70s he started his own wood harvesting company, Giguere Logging. He built his business up to include a full mechanical wood harvesting operation, wood hauling trucks, long haul freight carrying and a commercial heavy equipment garage.
In 1986 he sold off the company assets and started working for G.L. Dunphy, in North Anson, building roads on paper company land. He was elected road commissioner for the town of Solon in 1996. He served in this position until 2011.
Bunny enjoyed hunting. He was especially proud that he was with three of his grandsons when they shot their first deer. He was well known for his quick wit and sense of humor, as well as his lemon meringue pie he would make the ladies at the town office while he worked for the town of Solon.
He was predeceased by his parents; his half-brother, Virgil Beane, and his half-sister, Lena (Beane) Sawyer.
Bunny is survived by his wife, Coreen; his children, Scott Giguere and his wife Jennifer, Steven Giguere and his wife Lisa, Shawna Giguere and her partner Matthew Barnes; his grandchildren, Mathew Giguere, Michael Giguere and his wife Kristen, Zachary Giguere and his partner Cassie Lancaster, and Zane Giguere; his great-grandchildren, Nolan and Boyd Giguere; his brother, Michael Giguere and his wife Wendy; several nieces and nephews; and his four sisters-in-law, Faye Towle, Maxine Small, Betty Gould and Wanda and Alston Quimby.
A graveside service will be held at Evergreen Cemetery, in Solon, on Saturday, September 26, at 11 a.m.
Arrangements are under the care and direction of Giberson Funeral Homes, Madison and Bingham.
To view the online obituary or to leave the family your condolences please visit our website http://www.gibersonfuneralhome.com.
ROGER A. TUTTLE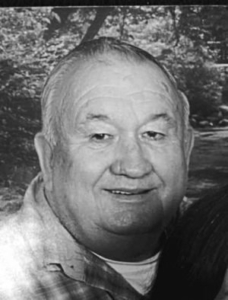 BENTON – Roger A. Tuttle, 80, passed away Sunday, July 26, 2020, at his home, in Benton. He was born October 17, 1939, in Clinton, the son of Elwin A. and Annie B. (Holt) Tuttle.
He was employed as a carpenter most of his life. He was an avid hunter and fisherman and loved to camp at Moxie Lake with his friends.
Roger is survived by his wife, Sandra (Bean) Tuttle; children, Bruce and Debbie Turner, Darlene and Larry Bunt, Elissa Nelson, Francis and Suzann Tuttle; several stepchildren, Greg and Kathy Bean, Kurt Schutz, Eric Schutz, Holly Holmes, Tammy Schutz, Fred and Mary Lou Storen; several grandchildren; several great-grandchildren; siblings, Eleanor Guest, Shirley Chudzik, Alton Tuttle.
He was predeceased by Richard.
A Celebration of Life will be held at noon, Saturday, August 15, at 395 East Benton Road, Benton.
Arrangements under the direction and care of Dan and Scott's Cremation and Funeral Service, 445 Waterville Road, Skowhegan ME 04976.
SENIOR MASTER SGT. RICHARD A. COLE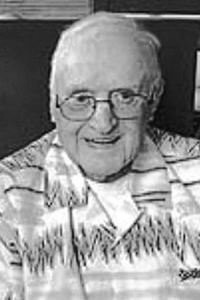 OAKLAND – Senior Master Sgt. Richard Ardane Cole, 88, passed away on Saturday, August 1, 2020, following a long battle with dementia. Senior Master Sgt. Richard A. Cole, of Guilford, was the son of Grayden and Gilda Bickford Cole.
He was a graduate of Piscataquis Community High School where he enjoyed playing basketball and other sports.
After enlisting in the U.S. Air Force he was awarded the Bronze Star, Outstanding Airmanship Award, and many other commendation medals. He distinguished himself by meritorious service with sustained superior performance as a B-52H Gunner, 720th Bombardment Squadron during the Vietnam War.
He was an accomplished pilot and instructor. He received an honorable discharge after 22 years of service. He served his country with honor with his commitment, sacrifice and accomplishments for the safety of others.
After his discharge he worked at various jobs including carpentry and contracting with his brother Bob, in Florida, before his return to Maine.
He has been married to Anita for 32 years.
He worked at Guilford Senior Citizens Complex doing maintenance and ground work until they moved to Oakland.
Richard enjoyed camping, cross country skiing and most of all bass fishing on various local lakes and ponds with sons-in-law, Richard Salmonson and Matthew Stone. He always started his day with a cheerful, "Good Morning" to those around him.
He is predeceased by his parents; two brothers, Roderick and Robert Cole, brother-in-law, James White; daughter, Belinda Lawrence and son-in-law, Richard Salmonson.
He is survived by his wife, Anita LaBree Cole, of Oakland; and her children, Pat Salmonson, James Foshay, Ruth McMorrow and husband Kevin, Peter Foshay and wife Deena, and Mary Stone and husband Matthew; his sons, Mark and Mike Newall; his sister, Norma White, of South Portland; niece, Sandy Cavalcante, of Palms Springs, Florida; and nephew John White, of Portland; as well as many other nieces, nephews; cousins; grandchildren; and great-grandchildren.
A private family graveside committal service will be held at the Maine Veterans Memorial Cemetery, in Augusta. A family gathering will be held at a later time.
An online guestbook may be signed, and memories shared at http://www.familyfirstfuneralhomes.com.
Arrangements are by Lawry Brothers Funeral and Cremation Care, 107 Main St., Fairfield.
In lieu of flowers donations can be sent to the Maine Children's Home for Little Wanderers and the Humane Society Waterville Area.
MARY F. UMBAUGH, KEEGAN, TESTER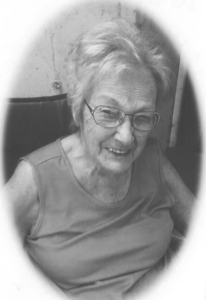 SOLON – Mary Frances Umbaugh Keegan Tester, 101, passed away on Sunday, August 2, 2020, in Solon. She was born in Leesburg, Virginia, the daughter of Charles and Rosa Unbaugh.
She had five sisters and two brothers, and was the last survivor of the Umbaugh family.
Frances retired from Swiss Knitting Mill, in Dover, New Jersey.
Frances enjoyed bowling, snow machines, motorcycles and gas-powered air planes. In her later years she read many books and crocheted beautiful doilies and blankets for her family.
At the age of 90, Frances got her first and only tattoo, a small blue butterfly on her right ankle. She loved it.
She loved Christmas. All her sons and daughters-in-law, grandchildren and great-grandchildren came to her house for a big Christmas dinner. She always made each son's family 10 dozen chocolate chip cookied, and the best fudge ever.
She moved in with her youngest son, Marty and wife Patty, when she was 94 years old. The last couple weeks of her life she made the journey back to Maine and stayed with her eldest son, Daniel and wife Barbara.
Her body was made ready to travel back to her home town, by Giberson's, of Bingham, for placement in Mountain View Mausoleum, in Stroudsburg, Pennsylvania. Her middle son, Ron, and grandson John escorted her on the final journey home.
Frances is survived by her three sons, Daniel and wife Barbara, Ronald and wife Beverly, and Martin and wife Patty; many grandchildren, Jim, Chris, Ray, Sean, Megan, John and Kelly, and DJ; two step-grandchildren, Nikki, of Arizona, and Heidi, of New York; many nieces and nephews.
JENNIE R. RICHARD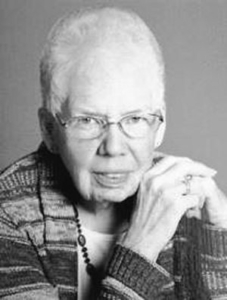 WATERVILLE – Jennie Rose Richard, 85, passed away peacefully on Tuesday, August 4, 2020, at The Wood­lands Assisted Living facility, in Waterville. Jennie was born on August 25, 1934, in Mexico.
She attended Mexico schools graduating in 1952 and proceeded on to Fisher Junior College, in Boston, graduating in 1953. She married Allan Richard on April 27, 1957. They were married 45 years before his passing in February 2002.
Jennie and Allan enjoyed spending time at their camp on Webb Lake, in Wilton, where they hosted many gatherings for family and friends. Jennie also enjoyed photography, capturing many weddings for brides and grooms. Jennie loved to bowl, was an avid reader and shared her love of reading by volunteering in the Meroby Elementary School library. Jennie also served on the Parish Council for St. Theresa's, in Mexico.
Jennie worked 44 years at Boise Cascade in the Finance department, retiring in 1996. After her retirement Jennie volunteered at St. Theresa's/St. John's working in the office until she retired again in 2017.
Jennie was predeceased by her husband, Allan Richard; her mother, Jennie Green McLafferty, her father Joseph McLafferty; her half-brothers, Joseph, William, and Patrick McLafferty; and nephew, George McLafferty; her brothers-in-law, Gordan Davenport, Mortimer, Rodney and Lewis Richard.
Jennie is survived by her niece, Vicki Johnson and her husband Don; her nephews, Clay McLafferty and wife Sherry, Dale McLafferty and wife Debbie, Alan Packard and wife Patricia Mattina, Bruce Packard and wife Sabrina; her sister-in-law, Nona Davenport; nieces and nephews, Gordan and Kathy Davenport Jr., Anne-Marie and James Nalley, Rodney and Lenita Richard Jr., Steve and Mary Richard, John Richard, Eric and Bonnie Kinney, Jeff and Mary Sue Richard, Darlene Richard, Kimberly Richard, and Shelley Richard; and many great-nieces and nephews.
Due to COVID-19 there will be no services at this time. Private committal services will be held at the Maine Veteran's Cemetery, on Mt. Vernon Rd., in Augusta.
A Mass of Christian Burial and a Celebration of Life gathering will be held in the spring.
Arrangements under the direction of Veilleux and Redington Funeral Home in Waterville, http://www.veilleuxfuneralhome.com.
In lieu of flowers donations may be made to MaineGeneral Hospice, P.O. Box 828, Waterville, ME 04903-0828 or securely at http://www.mainegeneral.org/hospice.
https://townline.org/wp-content/uploads/2019/07/Town-Line-Website-banner-v3-1030x206.jpg
0
0
Website Editor
https://townline.org/wp-content/uploads/2019/07/Town-Line-Website-banner-v3-1030x206.jpg
Website Editor
2020-08-12 14:08:39
2020-08-12 14:08:39
OBITUARIES for Thursday, August 13, 2020