WILLIAM P. FISHER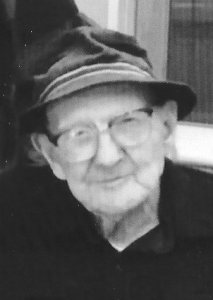 OAKLAND – William P. Fisher, Sr., 93, died on Saturday, on January 4, 2020, in Waterville. He was born March 17, 1926, in Waterville. He was the son of the late Norman and Alice M. (Otis) Fisher.
William grew up in Oakland, Maine. He attended Oakland public schools and was employed for many years at the Cascade Woolen Mill, in Oakland. He was a member of Saint Theresa's Catholic Church, in Oakland. Bill loved gardening, dancing and playing the harmonica. He enjoyed hunting and fishing. After retirement, he enjoyed wood working, making children furniture, rocking chairs and other custom items to order.
William is survived by seven of his children. William Fisher, Jr., of Winter Port, Bonnie Mindek and her husband Robert, of Boca Raton, Florida, Jeffrey Fisher, of Waterville, John Fisher and his wife Patricia, of Waterville, Dolores Krampitz and her husband Edwar of Plainville, Connecticut, Jolene Zerbe and her husband Kevi of Southington, Connecticut and Raymond Fisher and his wife Lind of Wallingford, Connecticut; three stepchildren, Scott Fisher, William Kelley and Amanda Kelley, all of Waterville; brother, Paul Fisher and his wife Norma, of Oakland; many grandchildren, great-grandchildren and a great- great-grandchild.
William was predeceased by his wife of 30 years Elizabeth "Betty" (Folsom) Fisher; his son Kenneth Fisher and his first wife, Ernestine (McCorisson) Fisher; brother, Carl Fisher and his sister Helen Zimba.
A celebration of life will take place at a later date at the convenience of the family.
Family and friends wishing to honor Bill may make a donation in William's name to the Humane Society Waterville Area, 100 Webb Road, Waterville, ME 04901.
Arrangements under the direction and care of Dan & Scott's Cremation & Funeral Service, 445 Waterville Road, Skowhegan, ME 04976.
PETER A. VILES
OCALA, FLORIDA – Peter A. Viles, 79, of Ocala, Florida, formerly of Fairfield, died Wednesday, January 15, 2020. He was born March 5, 1940, in Lewiston, son of Dr. Wallace and Ruth (Dorr) Viles.
He grew up in Turner, graduating from Leavitt Institute in 1959. He graduated from the University of Maine in 1965. Peter began his teaching career in Patten, and then spent the rest of his career in School Administrative District #49, teaching at Clinton Elementary and Lawrence Junior High schools. He also coached basketball and baseball. He was a member of the Clinton Lions Club and worked with the Leo Club. He loved coaching and working with students!
Peter is survived by his wife of 47 years, Marie Terese (Martin); a son, Bruce Wallace and his partner, Kelly; a grandson, Shaden Peter; and many cousins.
Those wishing to make donations in his memory may do so to Hospice of Marion County, 3231 SW 34th Ave., Ocala, Florida 34474.
JOSEPH E. NOEL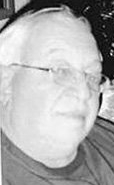 WATERVILLE – Joseph Ernest Noel, 78, died Friday, January 17, 2020, at Togus VA Hospice, in Augusta, due to cancer. Joe was born on July 1, 1941, in Waterville, the son of Paul and Nellie (Haskell) Noel.
He grew up in Winslow, and then went into the U.S. Army for three years. For 28 years he worked at Kimberly-Clarke, in Winslow. Joe graduated from Winslow High School and was a graduate of barber school. He was a short order cook and truck driver.
Joe loved southern Gospel music. He was always singing, visiting the coast line, going out to eat, and going on long rides.
He is survived by his wife, Suzette, of over 23 years; a daughter, Amy and husband Bill Schouten, of Stockton Springs, son, Joe and wife Ginger Noel ,of Fayetteville, Georgia, son, Nate Noel, of El Paso, Texas; three stepchildren, Annette Campbell and Steve Haskell, of China, Dwayne and Amy Campbell, of Winslow, Tasha Vintinner, of Auburn; 13 grandchildren; one sister, Kathleen and husband Leo Binette, of Oakland, one brother, David Noel, of Oakland; several nieces and nephews.
He was predeceased by his parents, Paul and Nellie Noel; grandparents, Joseph and Rose Noel, grandparents, Ernest and Abbie Haskell; brother Ed Noel, sister-in-law, Avis Noel, sister-in-law, Donna Noel.
A spring celebration of life will be held at Centerpoint Community Church in Waterville. A private burial will be held at the old VA cemetery in Augusta, later.
MARY D. DAMREN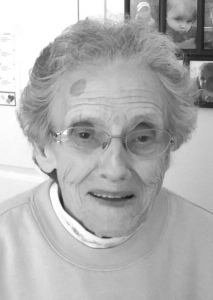 WATERVILLE – Mary "Violet" Doiron Gayne Damren, 87, passed peacefully at Woodlands, of Waterville, on Tuesday January 28, 2020. Violet was the daughter of Joseph "Alphonse" Doiron and Mary "Josephine" Doiron.
Violet was educated in the school system at Madison, and worked periodically in the shoe manufacturing industry but was primarily a homemaker.
Violet was married to Harold D. Gayne Jr until his death later marrying Francis E. Damren. Violet had eight children and enjoyed spending Sunday's visiting with them.
Violet was predeceased by her parents Alphonse and Josephine Doiron, her husbands Harold D. Gayne Jr, and Francis E. Damren and two daughters Annette Marie Gayne and Candace Ann Gayne, brother Aquila J. Doiron and sisters Edith Doiron Mclaughlin and Yvonne Doiron Tozier.
Surviving Violet are six of her children Deborah Douglas and husband Roland, Susan Brochu and husband Al, David Gayne and wife Roberta, Deanna Perrault and husband David, Stephen Gayne and wife Sue and Holly Damren and fiancé Joe Kresge; grandchildren Michelle, Heather, Jason, Harold, Michael, Seth, Patrick, Katie, Anthony, Casiana, Josie and Thomas as well as great grandchildren Dj, Jonathan, Eli, Axton and Trent.
Burial to be in Forest Hill Cemetery in the spring 2020. At Mary's request there will be no funeral or visitation hours.
Arrangements under the care and direction of Dan & Scott's Cremation & Funeral Service, Skowhegan.
PAMELA K. POWNING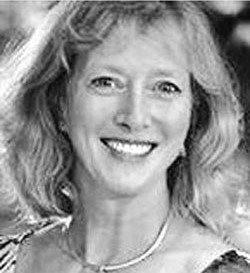 VASSALBORO – Pamela Kick Powning, 65, passed away on Friday, January 31, 2020. Pamela was born January 28, 1955, to William P. Kick and Patricia O'Neill, of Waterville.
She attended local schools, making and keeping many true friends here through the years whose love and support she was blessed with to the end. She broke loose to head west out of high school and worked variously as the housekeeper for the bassist for The Doors in Woodstock, New York, as a produce manager in a co-op in California and attended The College of the Redwoods and Humbolt University before returning home to Waterville in 1977. Pamela then busied herself with self employment bookkeeping with skills she learned on her dad's knee at The Kennebec Valley Industrial Bank, at age 11, taking her business degree at The University of Maine Augusta, founding ABC Accounting, leasing to run Squaw Mountain Ski Resort, in Greenville, working in hospital administration as the vice president of Finance and at the New England Rehabilitation Hospital, reimbursement manager at MaineGeneral Medical Center, and finally as the founder and CEO of Pinnacle It, a software development company, in Waterville, in 1996. She was awarded Mid-Maine Chamber of Commerce Maine Business Person of the year in 2012 with the success of her creation and her considerable civic contributions to the Waterville Development Corp., Homeless Shelter, Big Brothers Big Sisters, Opera House Renovation and Colby College International Host Family Program, all in Waterville.
Pamela met her husband David in 2014 on Match.com, retired her business in 2015, and married David in 2016. So kind and generous she is much beloved of the Powning tribe from New Brunswick, Canada to Maine, Florida, Nevada and California.
Pamela was a gifted water colorist, played guitar and piano and was an avid contra and ballroom dancer. Fearless in business, the world was no more a challenge: zip lining in Costa Rica, paragliding in Utah, skiing the Alps, mycological forays in Mexico, cruising the Carribean, ballroom dancing in Hong Kong, touring Europe and her favorite, Greece. This extraordinary woman, who so generously touched the lives of so many, will be much missed.
Pamela is survived by her mother, Patricia Kick, of Waterville, sisters, Cathy Langlais, of Winslow, Shelley Kick, of Waterville, and Kimberly Kick, of Augusta; niece, Amanda Garay and family, of Winslow, and nephews, Aidan and Christian Connelly and John William, all from far away.
She was predeceased by her father, William P. Kick and nephews, Christopher Langlais and Matthew Allen.
Visiting hours will be held at Veilleux and Redington Funeral Home, in Waterville, on Friday February 28, 2020, from 6 – 8 p.m.
A Mass of Christian Burial will be celebrated on Saturday, February 29, 2020, at Notre Dame Church, 116 Silver St., in Waterville, at 11 a.m Following the service, a reception will be held at the church hall.
You are invited to offer your condolences and share fond memories with the family by visiting Pamela's guestbook at: www.veilleuxfuneralhome.com.
A Service of Veilleux and Redington Funeral Home, 8 Elm St., Waterville, Maine 04901. 872-7676
In lieu of flowers please make donations to the Waterville Homeless Shelter.
FRANCIS MOSER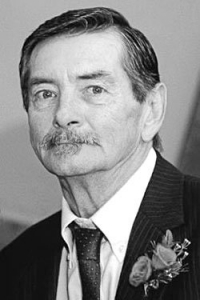 WATERVILLE – Francis "Buddy" Moser, 65, passed away unexpectedly on Saturday, February 1, 2020, at his home, in Waterville, Maine. Buddy was born in Easton, Pennsylvania, on January 9, 1955, the son of Arthur and Marie (Belles) Moser.
In 1979, he moved to Waterville to be with his first love and eventually start his family. He worked numerous jobs including Waterville Windows Company, Fort Halifax Poultry and Packing Co., both in Winslow, Cianbro Corps., in Pittfield, , the town of Fairfield, and his own odd job business.
Buddy was very craft-ful in making things out of wood and popsicle sticks. He enjoyed collecting baseball cards and antique glass bottles, cycling, camping, and fishing. He was a very avid handyman. He loved working odd jobs for friends and family and would never ask for anything in return.
Buddy was so proud of his "boys" and would brag about how accomplished they became to everyone he talked to. Known as "Pappy" to his grandbabies, they were his pride and joy. He enjoyed attending Hunter's Karate tournaments, fishing with Lucas, coloring with Alyssa, and snuggling with Brady.
He was predeceased by both of his Parents, Arthur and Marie (Belles) Moser.
Buddy is survived by his two sons, Chris Moser and his partner, Sara Perry, and Cory and his wife, Alex Moser, all of Sidney; his four, grandchildren, Hunter, Lucas, Alyssa, and Brady; brother, Arthur "Artie" Moser; sister, Betty; half-sisters, Marty Labar and Linda Detwiler Rowley; and many extended family members in Pennsylvania.
Per Buddy's wishes, there will be no services. A celebration of life will be planned at a later time.
In lieu of flowers, monetary donations in "Buddy Moser's" memory can be made to the Sacred Heart Soup Kitchen, 70 Pleasant St., Waterville, ME 04901.
BARBARA J. DOW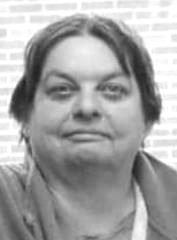 WATERVILLE – Barbara "Barbie" Jean Dow, 53, passed away Sunday, February 2, 2020, at Mount Saint Joseph Nursing Home, in Waterville. She was born March 13, 1966, in Pittsfield, the daughter of George Irving Dow and Beulah Ann (Norwood) Dow Woodbury.
She was educated in the schools of Waterville and graduated from Waterville Senior High School in 1997. She enjoyed drawing, arts and crafts, and studying the history of the Holocaust.
Barbara is survived by her son, Tony Joseph Dow; four sisters, Lisa Lindquist and husband David, of Oakland, Clarice Annie Woodbury and husband Joey, of Hartland, Robin Libby and husband Junior, of Bar Harbor, Marie Pinkham and husband Gordon, of St. Augustine, Florida; brother, Kenny Woodbury, of Massachusetts; many nieces and nephews.
A Celebration of Life will be held Saturday, February 8, 2020, from 10 a.m. to noon, at the Mount Saint Joseph's Chapel, 7 Highwood Avenue, Waterville.
In lieu of flowers, friends wishing may make donations in Barbie's memory to the children's section of your local library or school library or the Kidney Foundation of Maine, PO Box 1134, Portland, ME 04104.
Arrangements under the direction and care of Dan & Scott's Cremation & Funeral Service, 445 Waterville Road, Skowhegan, ME 04976.
LARRY A. BAILEY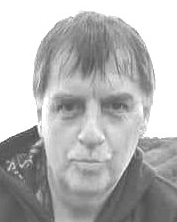 CLINTON – Larry A. Bailey, 54, passed away at home on Monday, February 3, 2020, following a battle with cancer. The son of Donald C. Bailey and Shirley J. Bailey, he was born on October 23, 1965, in Boothbay Harbor.
Larry graduated from Lawrence High School, in Fairfield, in 1984. Larry spent most of his adult life as a mill worker. Larry was employed at Huhtamaki, in Waterville, as a packer. He was a member of Waterville Elks and USW Union. He enjoyed fishing, hunting, golfing, disc golfing, going to the casino, playing cornhole, camping and spending time with family, friends and his grandchildren.
He was a lifelong Miami Dolphins and Boston Bruins fan.
Larry was predeceased by his father Donald Bailey Sr., and four brothers-in-law.
He is survived by his wife, Tammie Frappier Bailey, their two sons Dylan Bailey, of Clinton, Steven Rodrigue Jr., and daughter-in-law Javae Wood, of Clinton; two grandchildren Ryder Rodrigue and Raelyn Rodrigue; mother Shirley J. Bailey, of Clinton; mother-in-law Hazel Tardiff and husband Kevin Tardiff, of Fairfield; father-in-law Maurice Frappier Sr. and wife Glennis Frappier, of Waterville; and nine siblings; sisters, Brenda Libby and fiancé Ron Chipman, of Poland, Terry Ledford and husband Wayne Ledford, of Peoria, Arizona; brothers Donald Bailey Jr. and wife Arlene Bailey, of Rustburg, Virginia, Rodney Bailey and wife Debbie Bailey, of Sidney; brothers-in-law Moe Frappier Jr., of Canaan, Buddy Frappier, of Colorado Springs, Colorado; sister-in-law Heather Brickett and husband Shawn Brickett, of Fairfield; brothers-in-law, Scott Ward, of Livermore Falls, and Jamie Ward and wife Angela Ward, of Clinton; many uncles, aunts, nieces, nephews, great-nieces, great-nephew and cousins.
Services will be held on Saturday, February 15, 2020, at 1 p.m., at the East Benton Christian Church, 500 East Benton Rd., Benton, with Celebration of Life to follow. Facilitated by John Richards and Donald Bailey Jr.
A graveside service will be held at a later date at the convenience of the family.
In lieu of flowers, donations can be made to American Cancer Society, New England Division, One Bowdoin Mill Island, Suite 300, Topsham, ME 04086-1240.
Arrangements under the direction and care of Dan & Scott's Cremation & Funeral Service, 445 Waterville Road, Skowhegan, ME 04976.
GARY BOYDEN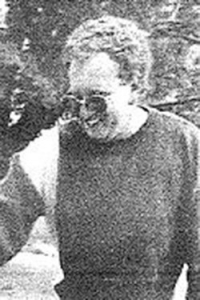 WATERVILLE – Gary Boyden, 67, passed away on Wednesday, February 5, 2020. He was born July 16, 1952, to Louise and Irving Boyden .
Gary loved the woods and sold firewood. He loved flowers and sold them on Main Street, in Fairfield. He worked shutdowns at Sappi Paper, in Hinckley, and was a member of the union.
He was a member of the Nazarene Church, in Fairfield. Also, Gary was a member of the Lions Club, in Oakland, and was a member of the Grange, in Fairfield Center. Gary had a wonderful heart and you only had to meet hin to know his caring spirit. He loved the outdoors and enjoyed fishing and hunting. He really enjoyed going to concerts and attended many.
He is surviived by his brother David and wife Rebecca; also a niece and nephew, Benjamin, wife Shelby, and Kristen Boyden, husband Adam Woodbury; a great-niece and nephews, Garrett and Finnley Woodbury and Bridget and Jameson Boyden. Also he leaves behind many cousins, aunts.
He is predeceased by his parents.
A graveside service is planned for the spring.
HELEN B. BRIDGES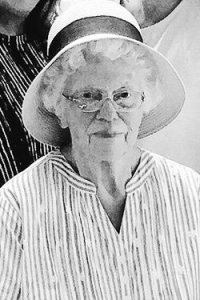 OAKLAND – Helen Bucknam Bridges, 79, passed away Wednesday, February 5, 2020, following a brief illness. Born and raised in Oakland, she was the daughter of John and Gladys Bucknam.
She married her high school sweetheart, Robert H Bridges, on May 12, 1962. They had celebrated their 50th year of marriage when Bob passed away in 2013.
A graduate of Williams High School, in Oakland, Helen worked at the C. F. Hathaway Shirt Factory, in Waterville, until the birth of her children, when she became a stay at home mom. Upon her youngest entering kindergarten, she became a dishwasher, a cook and finally the director of school nutrition for the Messalonskee School District. She spent 30-plus years in the Messalonskee kitchen and had a hand in the design of the kitchen and cafeteria as it stands today. It was one of her biggest joys to feed her community's children and school staff. Along with her husband Bob, she spent many afternoons passing out her home-made whoopie pies and milk to the Eagles football teams as they came up the field from their practices.
Helen and Bob spent their retirement years as snowbirds, winters in Summerfield, Florida, and summers in Oakland. Upon Bob's passing, Helen remained in Maine to spend as much time as she could with family. Her happiest moments were when her children, grandchildren or great-grandchildren came for a visit. As visits would end, her family would say "Love You" and she would respond "Love You More."
She cherished the years she lived with her son, Ronald, and her two grandchildren, Grace and Emmet. When she moved in with her daughter, Lauryl, she missed seeing them every day, but had also been excited about her new home. Every visitor had to see her master bedroom suite with the rather large walk-in shower that her daughter had installed for her.
Helen is survived by her daughter, Lauryl Bridges, of Oakland; her sons, Jeffrey Bridges and his wife, Tammy, and Ronald Bridges, all of Kingsbury Plantation; her grandchildren, Lauren Bridges Beveridge and her husband, Josh, Michael Bridges and his fiancé, Arian, Jessica Bridges and Meaghan, Hannah Thibault and her fiancé, Chris, Grace Bridges and Emmet Bridges; her great-grandchildren, Kody, Noah and Carter Bridges, Josephine Beveridge and Henry Robert Bridges; her brothers, Robert Bucknam and his wife, Sandra, Ronald Bucknam and his wife, Bonnie, and David Bucknam and his wife, Estelle; her brother-in-law, Wayne Weeks; her sister-In-law, Joan Bucknam; her nieces, Wanda Weeks Heim, Tina Pelletier, Jessica Bucknam-Graten and Sarah Weeks-Weston; her brother-in-law, Keith Bridges and his wife, Sharon; and a large extended family of aunts, uncles, cousins, nephews, nieces.
Helen was predeceased by husband, Robert H Bridges; her son, Timothy; her grandson, Ethan; her mother and father, John and Gladys Bucknam; her brother, John Bucknam, Jr; her sister, Joyce Pelletier and her husband, Leonard; her brother, Steven "Bucky" Bucknam; her twin sister, Ellen Weeks; her niece, Barbara Pelletier; and her nephew, Gary Bucknam.
A Celebration of Life is being planned for the spring.
Arrangements are under the care and direction of Wheeler Funeral Home and Cremation Care, 26 Church St., Oakland.
Memories and condolences may be shared with the family on the obituary page of the funeral home website at www.familyfirstfuneralhomes.com.
ERLINE I. HENDSBEE
CHELSEA – Erline I. Hendsbee, 87, of Chelsea, died Friday, February 7, 2020, at her home. She was born in East Benton on July 14, 1932, the daughter of Ralph and Catherine (Thompson) Haskell.
She grew up in East Benton and attended school.
Erline enjoyed spending time with friends and family weather it was visiting at her house or going out to eat. She was a homemaker and she took pride in caring for her family and including taking in boarders into her home. Erline was a great lover of the Lord. She attended the Kennebec Valley Assembly of God Church.
She was predeceased by her parents; husband John Hendsbee; daughter Diane Hendsbee; and sister Madline Burns.
Erline is survived by two children, David Hendsbee, Pam Field and husband Robert, all of Chelsea; five grandchildren, Rick, Tim and Chris Hendsbee, of Levant and Bangor, Steve and Ryan Field, of Chelsea and Farmingdale; 11 great-grandchildren; a special daughter-in-law Rhonda Hendsbee; sister Darlene Hulett, of Widnsor.
A graveside service will be held in the Spring at the Maine Veterans' Memorial Cemetery in Augusta.
Arrangements are in the care of Staples Funeral Home and Cremation Care, 53 Brunswick Ave., Gardiner, Maine.
Condolences, memories and photos may be shared with the family on the obituary page of the Staples Funeral Home website: familyfirstfuneralhomes.com.
LEROY E. STEWART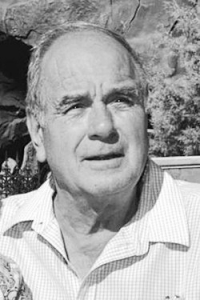 UNITY/Bangor – Leroy E. Stewart, 80, passed away peacefully on Friday, February 7, 2020, at his home, in Bangor. Roy was born July 2, 1939, in Brewer, the son of Roy H. and Hilda (Saunders) Stewart.
Roy was a 1958 graduate of Brewer High School, where he was an outstanding athlete on both the football and basketball teams. During his senior year, Roy was a proud member and co-captain of the 1957 Brewer High School State Champion football team, selected to the All-State football team, and also a delegate to Dirigo Boys State.
After graduation, Roy enlisted in the U.S. Air Force in 1959 and during the same year married his beloved wife, the former Gail L. Strang, a Brewer High School classmate. During those years in the Air Force, Roy worked as a pharmacy technician which fueled his passion for the profession. Upon his discharge in 1962, Roy and Gail settled in Arlington, Massachusetts, where Roy attended Massachusetts College of Pharmacy (MCP) earning a bachelor's degree in pharmacy. Roy graduated in 1968 from MCP and moved back to his home state of Maine. Thereafter, Roy purchased Unity Pharmacy, formerly known as Reed's Drug Store, in Unity. He spent 33 years as a well-respected local pharmacist known for his strong work ethic, caring demeanor, and outstanding moral character.
Roy was an avid golfer, spending countless hours trying to perfect his swing. He also enjoyed fishing expeditions with his many friends. His most memorable fishing trips were the fly-ins into Henderson Pond with his children, grandchildren, and long-time friend, Reynold "Frenchie" Plourde. Roy was a G-scale model train enthusiast. He transformed the entire second floor of their home into a dream model railroad consisting of over 150 feet of track, concentrating on replicating the old Eastern Pulp and Paper Mill, in South Brewer.
Roy was an active and dedicated Mason. He became a Master Mason at Star In The West Lodge #85, in Unity, on December 28, 1970. During his masonic journey, he served as the junior and senior warden, junior and senior deacon, chaplain, a member of the finance committee, as mentor to new and current members, widows orogram coordinator, secretary, and master. Roy held many of those positions several times over the past 42 years. He was also a member of Siloam Lodge #92, in Fairfield, and the 12th Masonic District Masters and Wardens Association.
Roy was predeceased by his parents; and one nephew, Richard A. Green.
Roy is survived by his wife of 61 years, Gail; four children, Roy Eric Stewart (Janet), Chicago, Illinois, Jennifer L. Fowler (Gary), Thorndike, Timothy B. Stewart (Michelle), Apex, North Carolina, Stephanie G. Biberstein (William), Hermon, and three daughters-in-law, Tammy, Michelle, and Jamie; nine grandchildren, Ian, Connor, and Christopher Stewart; Jordan and Alexandra Fowler; Caitlin and Morgan Stewart; Nicholas and Jacob Biberstein; two great-grandsons, Lincoln and Landon Stewart; one sister, Sandra J. Green (Jeffrey), Orrington, one brother, Richard J. Stewart (Jeanne), Hutchinson, Minnesota; and several nieces and nephews.
A graveside service is planned for this spring at the family lot in Unity.
Messages of condolences and memories may be expressed at BrookingsSmith.com.
Those who wish to remember Roy in a special way may make gifts in his memory to the Star In The West Lodge #85, P.O. Box 577, Unity, ME 04988-0577.
Responsible journalism is hard work!
It is also expensive!
If you enjoy reading The Town Line and the good news we bring you each week, would you consider a donation to help us continue the work we're doing?
The Town Line is a 501(c)(3) nonprofit private foundation, and all donations are tax deductible under the Internal Revenue Service code.
To help, please visit our online
donation page
or mail a check payable to
The Town Line, PO Box 89, South China, ME 04358
. Your contribution is appreciated!
https://townline.org/wp-content/uploads/2019/07/Town-Line-Website-banner-v3-1030x206.jpg
0
0
Website Editor
https://townline.org/wp-content/uploads/2019/07/Town-Line-Website-banner-v3-1030x206.jpg
Website Editor
2020-02-12 15:33:25
2020-02-12 15:33:25
OBITUARIES for Thursday, February 13, 2020