JOSEPH L. DUGUAY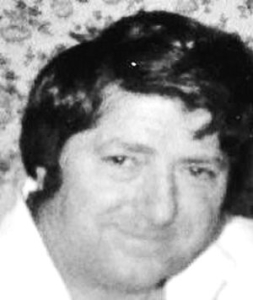 TOGUS – Joseph Lionel (Nel) Duguay T/Sgt USAF (Ret.), 87, passed away Monday, May 25, 2020, at the VA Hospital, in Togus. Nel was the son of Rosanna (Pepin) and Abraham Duguay.
He was raised in Winslow. During his more than 20 years in the Air Force he was stationed in several overseas bases, often used as an interpreter for the base and local officials. During his military career he was awarded a Meritorious Service Medal and a Bronze Star.
After his retirement he worked at Scott Paper Company, in Winslow. He was active and a former commander (1987-1988) of VFW Post #8835, Winslow.
He is survived by daughter, Samantha Thompson and husband Patrick; grandchildren, Brian and Leroy, of Brewer; two sisters, Lorraine Esty, of Waterville, and Rita Sanborn, of Winslow; two brothers, Florian, of Hermon, and Reginald, of Winslow; 17 nieces and nephews.
He was predeceased by sisters, Constance Veilleux, of Spring, Texas, and Carmen Ouelette, of Winslow, a brother Donald, of Winslow.
He was laid to rest at the Veterans Memorial Cemetery, in Augusta, on June 23, 2020.
Memorials in his name can be made to VFW Post #8835, 175 Veterans Dr., Winslow, ME 04901.
JAYLIN D. BURGESS
COLUMBUS, OHIO – Jaylin Dyer Scott Burgess, 47, died suddenly and unexpectedly on Tuesday, June 23, 2020, at Ohio State University Hospital. Born Jaylin Cecilia Laree Dyer on February 1, 1973, in Torrance, California, she was the only daughter of Thomas C. Dyer and Linda Lohner Scardina.
Jaylin grew up as the youngest of six children in the home of her aunt and uncle, Marion and Bob Foster, in Albion. She was a graduate of Lawrence High School and Kennebec Valley Community College School of Nursing, both in Fairfield.
In 1992, she married George Scott, of Columbus, Ohio, at the Benton Falls Church and moved to Ohio. In 1996, they moved back to Fairfield, with their three young boys, Tyler, Morgan and Timmy. A fourth son. Jeffrey, arrived in 1998 and their long awaited princess, Mallory, came home from Thayer Hospital, in Waterville, in a limousine, in 2000.
"Jaylin had a smile that could light up a room. She was personable, creative, and talented. She and George made one of her dreams come true when they opened the Crafters Gallery in Winslow which they owned and operated for several years.
She also had a passion for animals and loved to take in strays whenever possible. The zest for life Jaylin had made everyone who came in contact with her immediately feel welcome and a friend.
Returning from family Thanksgiving with her children in 2018, Jaylin was seriously injured in an automobile accident. She was left with health issues and she worked hard to regain her cognitive and speech abilities. While visiting her sons over Fathers Day weekend this year she suddenly collapsed and lost consciousness. Resuscitation efforts were unsuccessful and she passed away at the hospital the following morning surrounded by her children.
Surviving are her five children; sons Tyler, Morgan, Timothy and Jeffrey Scott and daughter Mallory and husband Jesse, of Columbus, Ohio: foster parents, Bob and Marion Foster of Albion; "siblings" and their families. Dan, Scott, Daryn, and Jeff Sinclair and Dawnilyn Walsh; Bobby, Tammy and Vicki Foster; Santo Scardina and many nieces and nephews; godparents, Lynda Hadsell and Lyle Schmidt.
She was predeceased by her biological parents, Tom and Linda.
A memorial service is tentatively planned for August 8, 2020. Burial will be in Cross Hill Cemetery, Vassalboro.
In lieu of flowers, donations may be made to the Humane Society Waterville Area, 100 Webb Road, Waterville, ME 04901.
ESTELLA M. WHITTEN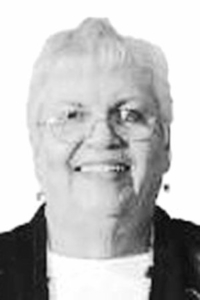 CLINTON – Estella Mae (Leavitt) Whitten, 76, of Clinton, passed away unexpectedly on Saturday, June 27, 2020. She is the wife of Jon H. Whitten, Sr. ,with whom she shared 54 years of marriage. Estella was born June 20, 1944, in New Haven, Connecticut, to Muriel (Pound) Leavitt.
She moved to Passadumkeag where she was raised by Clifton and Margaret Leavitt, and attended the one room elementary school. She was a graduate of Lee Academy, class of 1962. Estella went on to further her education at Farmington State Teachers College where she received her bachelor's degree in Elementary Education, class of 1966.
Estella loved children, and had a passion for teaching. She was a kindergarten teacher in Waterville, and then started the Bo-Peep Nursery School out of her house with her sister-in-law, Prudence Nielsen, in 1972. Prior to retiring in 2002, Estella witnessed the second and third generation of students who attended her classes, which brought her much joy.
Estella treasured the time she spent with her family and friends, especially at their camp on Lake Wesserunsett, in East Madison. She could often be found tending to her beautiful flower gardens, enjoying the wonderful sunsets, and taking in a play at Lakewood Theater as a 45-year season ticket holder.
She was also a devoted member of the Brown Memorial United Methodist Church, in Clinton, where she sang in the choir, served on numerous committees, chaired the Candy Cane Fair, and was a valued member of the United Methodist Women. In addition, she tirelessly helped organize and cook for the annual mystery dinner theater, monthly turkey pie suppers, and will always be remembered for her famous homemade rolls. She enjoyed organizing the Tuesday's Crafters and for over 50 years she was a contributing member of the Evening Extension, Sebasticook Riding Club and worked alongside her loving husband, Jon at the Clinton Lions Agricultural Fair.
For the last several years, Estella served as co-chairman of the Arts and Crafts building at the Fair. Estella was also a very beautiful seamstress, quilter and painter and an amazing cook. Everything she prepared was delicious because it was made with love.
In addition to her husband Jon, Sr. Estella is survived by three children, Jennifer W. Morrell and her husband Kenneth, Sr., of Standish, Julia E. Frost and her husband Dan, of Windham, and Jon H. Whitten, Jr., and his wife Chelsea Swandal, of Hermon; her 11 grandchildren, Kenneth II, Ryan, Amanda, Katelyn and, Nicole Morrell, Jacob and Rachel Frost, Atticus, Alden, Jack, and Gretta Whitten; and her three great-grandchildren Kolby and Kacee Morrell, and Brantley Clark; and Prudence and Christian Nielsen; nieces Kristin Mollison and Sherry Decker.
Estella's memorial service took place inside at the Brown Memorial United Methodist Church, 36 Church St., Clinton, on Thursday, July 2, 2020. There was a private family interment at Riverview Cemetery.
Memories may be shared and an online register book signed by visiting http://www.familyfirstfuneralhomes.com.
Arrangements are in the care of the Lawry Brothers Funeral Home, 107 Main St. Fairfield.
The family requests that in lieu of flowers, you consider donating to the Brown Memorial UnitedMethodist Church, PO Box 58, Clinton, ME 04927.
HORACE F. STEVENS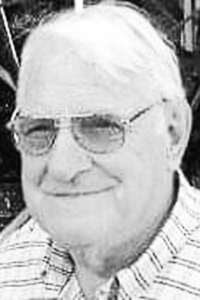 CHINA – Horace Francis Stevens, 91, died peacefully at home Sunday, June 28, 2020 .Horace was born on March 8, 1929 in Augusta to Herbert Francis Jr. and Flora Morang Stevens. He graduated from Cony High School, in Augusta, and Tuft's University, Medford, Massachusetts, with a degree in Mortuary Science.
He married Lois Eva Page, on September 27, 1952. He served during the Korean War as a Medic in the U.S. Army. He moved around a lot. Tom was born in Virginia, Cindy, in Rockland, Karen, in Hallowell, Linda, in Auburn, and Charlie, in Augusta.
While in high school he worked for his father and the Plummer Funeral Home. His career involved working for the Stilphen Funeral Home, in Rockland, Kirschner's Meats, in Augusta, Dillingham Funeral Home, in Auburn, back to Kirschner's as manager of their institutional division, and then his ownership of the Gray Funeral Home, in Windsor.
He never fully retired. He was always speculating in real estate, fixing up and flipping fixer uppers while at home and more so when he wintered in Florida. He also worked on old cemeteries. He said the thing he hated the most about getting old was that he couldn't work!
He traveled extensively all over the country with Lois, often accompanied by Uncle Dave and Aunt Anita. He traveled with Cindy to Australia and the British Isles. He also traveled on numerous cruise ships. He looked forward to having family around. He always bought the lobsters for everyone on Fathers Day even though this last weekend he wasn't able to enjoy them.
Horace is survived by his children, Thomas (Lisa), of Newcastle, Cynthia (Ron), of Yarmouth, Karen (Dan), of Windsor, Linda (Richard), of Richmond, and Charles (Melissa), of Wilton; grandchildren, Casey Stevens, Sarah Stevens Ward, Mo Wark, Jason Finley, Steven Finley, Richard Gower II, Michael Gower, Mykayla Searles, Charles Stevens Jr. and Eva Stevens; 15 great-grandchildren; and four great-great-grandchildren; half brothers and sisters, Helen Hickman, Mary Nunan, Amy Stevens, Jacob Stevens, Susan Nay and Earl Stevens.
He was preceded in death by his wife Lois, his parents, brother Bill, half brother Owen.
A Celebration of Life will be held at his home, 20 Pond Road, South China, on Friday, July 3, at 4 p.m.
In lieu of flowers, please send donations to Maine General Hospice, 21 Enterprise Dr., Augusta, ME 04330.
RONALD E. DENNISON SR.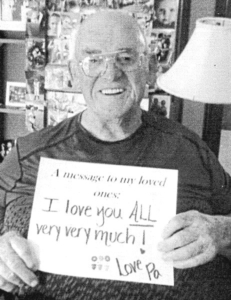 WINDSOR – Ronald E. "Pa" Dennison Sr., 78, of Chuddy Lane, Windsor, died Saturday, June 27, 2020, at the Sussman Hospice House, in Rockport. Pa was born in Machias on September 20, 1941, the eldest son of Ralph and Annette (Colbeth) Dennison.
Pa attended Washington Academy, in East Machias. This is where he met his high school sweetheart, Donna "Mammie". They were married on April 15, 1961, in Cutler. Together they raised four children.
Pa was a hard worker and had many trades. He worked for Coca Cola, cut wood, lobstered, did construction, and most recently was an owner/operator in the trucking industry.
Family was most important to Pa. While raising his four children, he attended all of their sporting events, competitions, banquets, and even raked blueberries with them every summer. He coached Little League baseball and he and Mammie together started a youth group which they continued for many years. Pa then moved his family to Augusta, and here his children married and settled down. Soon grandchildren were born, and if possible, Pa's love for his family grew even deeper. Not only was he their grandfather, he was their friend. On one occasion, as Pa was leaving for one of his over the road trucking trips, one of his grandsons sat on his steps, with his head in his hands, crying there goes my best buddy. If you asked any of his grandchildren who Pa's favorite was, they would all say themself. All children loved Pa. He was never without a pocket full of candy to give to any child he met. Pa's fun loving, over the top personality went along with his favorite saying, "I am like the World's Fair, I get bigger and better every year!'
Pa was always known as a whistler, you could hear him coming down the road whistling a happy tune. We are sure Mammie heard that whistle as he walked towards the Gates of Heaven.
Pa was predeceased by his wife, Donna "Mammie", a granddaughter, Sentree Joslyn, a great-granddaughter, Ava Marable, and a brother, Cedric Dennison.
Pa is survived by his two brothers, Stanley Dennison and Eddie Dennison, of East Machias; his four children, Wendell Dennison and his wife Donna, of Machias, Stephanie Joslyn and her husband Warren, of Windsor, Ronald Dennison Jr. and his significant other Glenda, of Windsor, and Julie Tribou and her husband Robert, of Fayette; his 14 grandchildren,Veronica, Kryssi, Levi, Olivia, Shelly, Jeremy, Chuddy, Mandi, Susie, Ron-Tom, Randy, Dustin, Jason and Allison; 40 great-grandchildren.
Private services will be held at the convenience of the family. Burial will be in Resthaven Cemetery, Windsor.
Arrangements are in the care of Knowlton and Hewins Funeral Home, 1 Church Street, Augusta, where condolences to the family may be shared on the obituary page of the website at http://www.familyfirstfuneralhomes.com.
MARIE BLAISDELL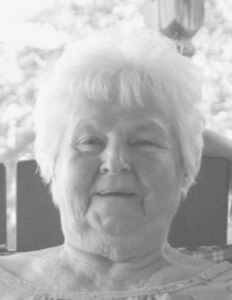 BENTON – Marie Blaisdell, 80, of Benton, passed away at her home in Benton. She was born in Morrill, the daughter of Keith and Evelyn (Flood) Cross.
She attended Belfast High School and completed her GED with above average grades. She lived a full life and was proud of her many accomplishments.
She was the Elementary Spelling Bee Champion at her school T-W-I-C-E and had memorized all the states and capitals. Who knew this tidbit of information would come in handy later in life when she traveled. Visiting Florida, California, Washington DC, Minnesota, Oklahoma, Colorado, Nashville, Tennessee, and New York. Las Vegas, Nevada, and Atlantic City, New Jersey, were her favorites though – cause we all know how much she liked to pull those slot machine handles.
When Hollywood Slots opened in Bangor, her prayers had been answered and her car quickly learned the fastest route there and…. sometimes too fast.
She enjoyed milking cows at the family farm (NOT!) which started as early as age 11 and continued into high school.
A hard worker no matter what she did. She was employed as a school custodian at Albion Elementary School, dug graves for the funeral homes by hand and held many different positions at C. F. Hathaway Shirt Factory, in Waterville, for over 17 years.
Her hobbies included ice skating, crafting, dancing (she could boogie so well she caught the eye of the boy in the pink shirt – she'll marry that boy someday……New Year's Eve Day to be exact), sewing, and gardening – she could grow enough veggies to feed the town but was the Grim Reaper of any house plant that she had.
Marie was an avid bowler throwing her 12-pound bowling ball with a thunderous boom down the lane earning many awards, her fondest, the Doubles Championship of the state which she earned twice and all her others she proudly displayed in the case Duane and Connie made her. She got more than enough turkeys to brag about! Once that damn mouse decided to use her ball as an obstacle course…. her bowling days fizzled out. Who could forget that she could dicker with the best of them at any garage sale she attended, and we all know that was a lot.
She will be missed by many but the memories will forever remain.
She was predeceased by Floyd, her husband of 52 years.
To abide by her final wishes, a private graveside memorial will be done at the family's convenience.
Arrangements under the direction and care of Dan & Scott's Cremation & Funeral Service, 445 Waterville Road, Skowhegan ME 04976.
Responsible journalism is hard work!
It is also expensive!
If you enjoy reading The Town Line and the good news we bring you each week, would you consider a donation to help us continue the work we're doing?
The Town Line is a 501(c)(3) nonprofit private foundation, and all donations are tax deductible under the Internal Revenue Service code.
To help, please visit our online
donation page
or mail a check payable to
The Town Line, PO Box 89, South China, ME 04358
. Your contribution is appreciated!
https://townline.org/wp-content/uploads/2019/07/Town-Line-Website-banner-v3-1030x206.jpg
0
0
Website Editor
https://townline.org/wp-content/uploads/2019/07/Town-Line-Website-banner-v3-1030x206.jpg
Website Editor
2020-07-06 17:26:35
2020-07-06 17:26:35
OBITUARIES for Thursday, July 9, 2020