OBITUARIES for Thursday, September 16, 2021
ERNEST H. BOUCHER

WATERVILLE – Ernest H. Boucher, 82, of Waterville, passed away on Friday, August 27, 2021, in his home, following a long battle of leukemia.
He was predeceased by his daughter, Becky Kukkinos.
He is survived by his wife of 62 years, Pat Boucher; his sons, James Boucher and Kirk Boucher; and his brother, Richard Boucher.
At Ernest's request there will be no funeral services.
GAYL DYER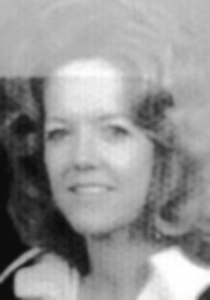 VASSALBORO – Gayl "Nell" Dyer, 80, of Vassalboro, and Cameron, Texas, died on Tuesday, August 31, 2021,at the Alfond Center for Health, in Augusta, following a brief illness, just five days after she and her husband, Herman Dyer, celebrated her 80th birthday and their 62nd wedding anniversary.
Nell was a homemaker who excelled at creating a lovely home wherever life or the U.S. Air Force took them. She was a wonderful cook, and her Texas pecan pies were enjoyed at many family reunions. Nell had a heart as big as her beautiful smile. She spent many years caring for members of her family. Despite her years in Maine, she never lost that Texas drawl.
Mrs. Dyer was predeceased by her parents, Ottis A. and Opal (Westbrook) Gooch, and her sister, Laverne Havalik, of Cameron, Texas.
She is survived by her husband of 62 years, Herman Dyer, of Vassalboro; her brother-in-law, Kenneth Dyer, of South China; sister-in-law, Genevieve Wenz, of Vassalboro; and many nieces, nephews and cousins.
A private burial will be held at Maine Veterans Memorial Cemetery, in Augusta.
Arrangements have been entrusted to Plummer Funeral Home, 16 Pleasant St., Augusta, ME.
Condolences, stories and photos may be shared at http://www.plummerfh.com.
LOUIS N. VIOLETTE JR.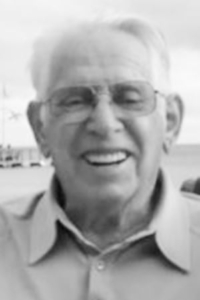 WINSLOW – Louis N. Violette, Jr., "Louie", 97, passed away peacefully at his home, on Tuesday, August 31, 2021.
As a father, grandfather, husband, son, friend, and businessman, Louie took all people as they were and treated them all honorably and with dignity, a lesson he shared with all people.
A Mass of Christian Burial was held on Wednesday, September 15, 2021, at Notre Dame Church, in Waterville.
Please visit http://www.veilleuxfuneralhome.com to view a full obituary and share your memories and condolences.
In lieu of flowers, please consider a donation to Northern Light Homecare and Hospice.
JESSE L. DONOVAN
WATERVILLE – Jesse Laurence Donovan, 47, passed away at his home on Wednesday, September 1, 2021. He was born in Lafayette, Louisiana, on November 4, 1973, but lived always in Maine.
Jesse went to grade school in Embden and graduated from Waterville High School in 1992.
Jesse lived in Waterville where he was restoring his house and turning it into a home. He had a special talent for growing plants and taking care of animals. Jesse was also a gifted artist with the heart and soul of a true gentleman. For many years he worked with his father and sister in the family business installing doors and specialties on commercial construction projects. Jesse took pride in his work and was known throughout the state of Maine for his craftsmanship and strong work ethic. He was very kind, generous, and always looking for ways to make people smile and laugh. He enjoyed cooking, woodworking, fishing, and gardening.
Jesse is survived by his father and stepmother, Robert and Sara Donovan; his mother, Janis Maya White; his sister, Emma Donovan; several aunts, uncles and cousins. There will be a graveside service at the Sunset Cemetery, in North Anson, at 1 p.m. on Saturday, October 23, with a gathering afterwards at the Embden Community Center. All are welcome to attend.
Arrangements under the direction and care of Dan & Scott's Cremation & Funeral Service, 445 Waterville Road, Skowhegan, ME 04976.
LUCILLE M. BOUCHARD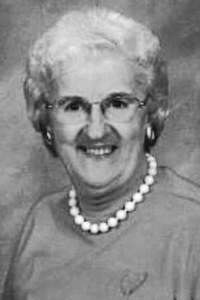 WATERVILLE – Lucille Marie Bouchard, 96, of Waterville, passed away on Monday, September 6, 2021. Lucille was born February 15, 1925, to Thomas and Leona (Chasse) Dufour.
Lucille achieved her lifelong goal of completing her GED in her early 60s. She was forced to leave school after the eighth grade to help with her family's needs and always had a strong desire to complete that part of her education.
Lucille worked side by side with her husband, Leo, at their potato farm, in St. Agatha, until it became necessary to sell. She then worked at C.F. Hathaway Shirt Factory, in Waterville, until her retirement in 1987.
She was a longtime parishioner and helpful assistant at St. Francis de Sales CatholicChurch, in Waterville, until the church closed. She loved living right next door to the parish so that she could come and go, completing many necessary tasks as they arose. She was awarded the Maine Mother of the Year in 2003, an award presented for her many hours spent volunteering for a wide variety of organizations.
Lucille is survived by her daughters Theresa Tardiff (Roland), of Manchester, New Hampshire, Verna Hughes (Roland), of Burnham, and Judy Bouchard, of Denver, North Carolina; her sons Robert Bouchard (Elizabeth), of Epsom, New Hampshire, and Ronald Bouchard (Linda), of Auburn, New Hampshire; her brother, Roland Dufour, of Manchester, New Hampshire; 12 grandchildren, 12 great-grandchildren; and two great-great-grandchildren.
She was predeceased by her husband, Leo; and her daughters Anne Levesque and Lee Fowler.
A private graveside service will be held at St. Francis Catholic Cemetery, in Waterville.
Arrangements are under the care and direction of Veilleux and Redington Funeral Home, please visit http://www.VeilleuxFuneralHome.com to share your memories and condolences with the Bouchard family.
TIMOTHY C. DAY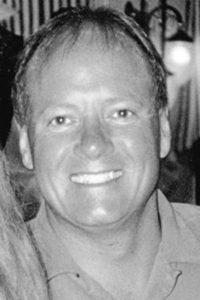 ROCHESTER, N.H. – Timothy Charles Day, 55, died on Monday, September 6, 2021. He was born in Waterville on September 17, 1965, to Sanderson Day and Rachael Elaine (Woods) Day,
Timothy is remembered as being a loving husband to his wife Tracey Ellen (Green) Day, and a father who would do anything for his three children Matthew, Macy, and Makenzie.
Timothy grew up in Winslow where he graduated from Winslow High School with the class of 1983. He then attended the University of Maine Farmington where he met his wife, Tracey, on his birthday, always claiming she was the best present he ever received. They were married on June 6, 1987, in Portsmouth, New Hampshire, and have been inseparable ever since.
Tim was a devoted husband and father. While taking care of his family, he worked as a carpenter and obtained his bachelor's degree, then moved on to a career in manufacturing, notably at Smith and Wesson.
His favorite things to do included cooking, coaching his kids' sports teams, skiing, fishing, golfing, and taking vacations with his family. His favorite vacations were cruises to Jamaica, St. Marten, and St. Thomas, where he loved to play Texas Hold 'Em between ports.
Timothy is predeceased by his mother, Rachael (Woods) Day.
He is survived by his father, Sanderson Day; his wife, Tracey Day; son and daughter-in-law, Matthew Day and Monique (Wilkins) Day; daughters Macy Day and Makenzie Day; sister and brother-in-law, Susan (Day) Doyon and Christopher Doyon; brother, Jeffery Day; father-in-law and wife, Gary Green and Nancy Green, mother-in-law and husband, Patricia Daubney and Tom Daubney; brother-in-law and wife Tim Green and Nancy Green; sister-in-law and husband Tricia (Green) Benton and Mike Benton; as well as many nieces and nephews.
A celebration of life will be held on Saturday, September 18, from 1 p.m. to 3 p.m., at Edgerly Funeral Home, located in Rochester, New Hampshire.
In lieu of flowers, the family asks that donations be made to Cornerstone VNA of Rochester, New Hampshire, for their incredible care towards the end of Tim's life.
VIOLA R. WEBBER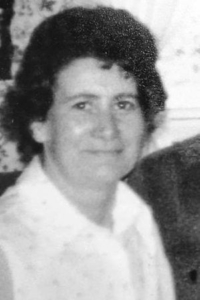 AUGUSTA – Viola R. (Johnson) Webber, 84, of Augusta, died on Tuesday, September 7, 2021, at MGMC Alfond Center for Health, of a stroke she suffered on Sunday. Viola was born at home on the family farm in West Greenwich, Rhode Island, on June 12, 1937, the daughter of the late Robert E. Johnson, Sr. and Mabel A. (Sprague) Johnson.
Although named after two maternal grandmothers, Viola and Ruth, she was soon dubbed "Sis" by her older sister, Alice, and the family nickname stuck with her throughout her life.
She moved with her family to central Maine at the age of 9 and they settled in Vassalboro where she attended Vassalboro school and later Erskine Academy, in South China, where she meet Boyd Webber. Vi and Boyd were married on June 28, 1953, and shortly after built a home on the northeastern side of Three Cornered Pond, on the Lamson Road. Years later they built another home across the road, where they remained until the present day.
Vi and Boyd raised their six children, and constantly welcomed all to the family table, with one rule "Take what you want, but eat what you take".
Viola worked 27 years, until her retirement, at Lakeside Orchards, in Manchester. She loved to spend many hours cooking, baking, crocheting, knitting and many other crafts, gardening, and landscaping around her home until she became wheelchair bound from a stroke in 2001, and years later, she battled and survived a bout of breast cancer. She continued to cook and bake despite her limitations, baking many pies, cookies, cakes, and other desserts, many of which caused neighborhood children to call her the cookie lady.
Viola is predeceased by both her parents; sister, Alice, brothers Robert Jr. and Everett; her son Boyd Jr.; and granddaughter Rebecca.
She is survived by her husband of 68 years, Boyd S. Webber Sr.; her sons Bruce and wife Debbie, and Tom and wife Lori, all of Augusta; her daughters Jean Royle, of Palermo, Sue and Deb, of Augusta, and Patricia, of Waterville; grandsons James ,of Augusta, Kevin and his partner Heather, of Windsor, Shane and his partner Tasha, of Waterville, Daniel, of Florida, and Derek and wife Heather, of Fairfield; granddaughters Heidi and her partner Matt, of Florida, Katherine (Cater) and husband Seth, of Lisbon, Sara (Phillips) and husband Rick, of Surry, Tara and Natasha, of Florida; her little sister, Fran Hall, of Windsor; and sister-in-law, Annette Johnson, of Gardiner; two great-granddaughters and three great-grandsons; her "adopted son" Jack Mellor, of Whitefield; many cousins; nieces and nephews, including her Sunday dinner pal Wayne Johnson, of Pittston.
A private family graveside service will be held at a later date.
A celebration of life gathering will be held at 2 p.m., on Sunday, Sept. 19, at the Boynton-Webber American Post #179, Legion Memorial Drive, in South China.
In lieu of flowers the family suggests a donation to Assistance Plus, P.O. Box 358, Fairfield, ME 04937.
ANDREW B. MOSHER

FAIRFIELD – Andrew B. Mosher, 55, passed away on Tuesday, September 7, 2021, following a brief illness. Andy was born on March 9, 1966, in Waterville.
His younger years were spent playing with his siblings on the "Old Hoxie Homestead", in North Fairfield, and playing hide-and-go-seek behind the trees in the apple orchard, going rabbit hunting with dad, fishing at Grammy and Grampy's camp, and being Grampy Bernard's little shadow.
He was a graduate of Lawrence High School, in Fairfield. He enjoyed motocross racing. His passion was hunting, fishing, canoeing, trapping and more. The outdoors was imprinted on Andy's soul and he enjoyed Maine beyond measure—taking pride in being a member of the "Big Buck Club," journeying to the top of "the mountain" with his dad and brothers to bear hunt, journeying to Small Falls, in Rangely, with his children and grandchildren, and journeying to the family camp in The Moosehead Lake Region.
To watch Andy paddle into camp was like whispers on the water — this was magical. Andy loved family, and they cherished his hugs, his laugh, and "The Andy Dance." A dance that required a whole lot of the dance floor and a whole lot of love for the Saint Patrick's Day traditions. He loved dancing a jig with his mom to the sound of country music. He loved family gatherings, sitting around the campfire, enjoying lobsters, and reminiscing through stories. His heart was as big as the State of Maine, always willing to help family and friends: working on the farm, helping with plumbing and heating, or simply offering his muzzle loader to his sister so she could "get her deer."
To say Andy was loyal is an understatement; he believed in hard work, loyalty to the job (Waterville Parks and Rec), which he loved, and the SAPPI wood yard where he worked for nearly 20 years. Loyal to Fairfield, never missing a Friday night football game whether he knew any of the players or not. Loyal to the Red Sox, The Patriots, and NASCAR. Loyal to his family, his dogs, his treasured childhood friends, and the friends he met along his path here on earth.
Although Andy did not serve in the military himself, he was a strong supporter. He had great pride that his grandfather and his great uncles served in World War II, his father in the Korean war, his cousin Jack in Afghanistan. His son Daniel, served in Iraq, and nephew Matthew is currently stationed in Germany.
Andy is survived by his mother, Sheila Smith (husband Ron) and father, Richard Mosher (wife Judy); his beloved Shirley; and children Jacqueline Stanley and Daniel Stanley (wife Paige); grandchildren: Jeremiah, Daniel, and Bailey; brother Rick (wife Mary), sisters: JoAnna (husband Dennis), Belinda (husband Mike), and Jesse (husband Andrew); nieces and nephews; and great-nieces and great-nephews.
A celebration of life will be held at The Victor Grange, in Fairfield Center, on Sunday, September 19, 2021, at 1 p.m. Bring your stories with you.
Arrangements under the direction and care of Dan & Scott's Cremation & Funeral Service, 445 Waterville Road, Skowhegan.
In lieu of flowers, please send donations to The House in the Woods https://www.houseinthewoods.org , a military and family outdoor hunting, fishing, and recreational retreat in Maine.
PATRICIA A. HANNON
WINSLOW – Patricia A. Bragg Hannon, 79, of Winslow, passed away on Wednesday, August 25, 2021, at Cedar Ridge Center, in Skowhegan.
Her hobby was a greenhouse, that soon became a business. She greatly enjoyed her customers, adored her family and the yearly reunions. She was a self-taught crafter, gifted in scenic canvas paintings, canning, beer and wine making.
She was predeceased by her parents, Flora and Merle Farrar; husband, Kenneth F. Hannon; daughter, Terri Hathaway; granddaughter, Tiffany Bragg; and an ex-husband, Grover Bragg Sr.
She is survived by her children Rickey Bragg, of Albion, Randy Bragg, of Ocala, Florida, Tammie Bragg, of New Sharon, Rodney Bragg, of Ocala, Florida, Clover Bragg, of New Hampshire, Grover Bragg Jr., of Freedom, Holly Bragg, of Norridgewock, Warren "Buddy" Bragg, of Winslow, and Kellie Bragg, of Florida; 16 grandchildren; 32 great-grandchildren; and three great-great-grandchildren; a brother, Richard "Dick" Farrar, of Unity.
There was a celebration of life held at her home on the Morrill Road, in Winslow on Saturday, September 11. There will be a graveside burial at McClintock Cemetery, on the Newell Road, in Winslow, at a later date.
SANDRA NICKELS

BELFAST – Sandra Nickels, 70, passed away on Wednesday, August 25, 2021, following a brief illness. Sandra was born August 29, 1950, to Byron and Rosella (Rex) Fletcher, of Albion.
Sandra worked several jobs including a CNA at area nursing homes. She was retired for several years and enjoyed shopping, weekend trips and doing home projects with her mom and sisters. She spent many holidays with her nieces Lori, Dina and Natasha, and nephews Travis and Jordan.
She was predeceased by her father, mother; and brother, David; and her husband, Robert Nickels.
She is survived by her four sisters, twin Sally and husband Steve Hotham, Karen and husband Linwood Doughty, Donna and husband Blaine Bunker, Beth and husband Berry Stanhope; also three stepsons, Gary, Robbie and Travis.
A celebration of life will be held for family and friends at Stone Crest, 968 Waterville Rd., Waldo, on Saturday, October 2, from noon to 2 p.m.
CHERYL N. WEEKS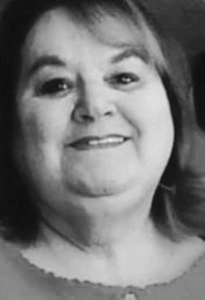 WATERVILLE – Cheryl N. (Ripley) Ruiz Weeks, 77, passed away unexpectedly at MaineGeneral Medical Center, in Augusta, on Monday, August 27, 2021. Cheryl was born to Myrtle and Gilbert Ripley, on July 25, 1944, in Belfast.
She was predeceased by her father who died before she was born due to his Naval occupation and heroic efforts fighting a helicopter fire aboard the USS Hancock. Myrtle remarried and a new beginning came with a new dad, Clifton Marriner, and a new blended family.
She was blessed with stepsiblings, Kenneth and Dale Marriner and Anne, of Searsport; and siblings, Duane and his wife, Linda ,of Belfast, Clifton and his wife Ann, of Lincolnville, Michael and his predeceased wife, Julie, Randy Marriner and partner, Patty, Donna and husband, Larry Moulton and Denise Marriner, all from Searsmont, and Rosalie Marriner, of Fairfield; many nieces, nephews, and cousins.
After graduating high school, Cheryl attended nursing school in Rhode Island where she met and fell for Frankie Ruiz. They married and later divorced after the birth of their daughter, Melody. Cheryl then lived with her grandmother, "Grammy Agnes Fuller". It was during this time that she finally met the love of her life, husband and best friend, Maynard Weeks. Maynard co-owned A.L. Weeks and Sons auto repair and used car sales on Kennedy Memorial Drive, in Waterville.
Cheryl began her own home business called KidsStuff, in Waterville, as a pioneer in this area of selling quality used children's clothing. Her business brought many beautiful people into her life. Cheryl and Maynard would have celebrated their 55th anniversary on September 10 of this year.
Cheryl enjoyed traveling with her husband to restaurants near and far in exploration of great food! She loved going to Zack and Macey's school events and spending quality time with Devon. In her younger years, she crocheted, knitted, and embroidered beautifully. She loved going snowmobile riding with her recently deceased sister-in-law, Mary and brother, Harland Weeks and friends.
Cheryl knew how to make the best biscuits and deviled eggs for the holidays. She enjoyed crossword puzzles, word scrambles, and Scrabble. She loved visiting Moosehead Lake. Trips to Canada, Florida, and Washington D.C. were events that the family so enjoyed and fondly remember. Cheryl also had a strange sense of humor, chasing her girls around the house with salt pork and telling us it was stewed frogs. She always thought it was funny, and only recently did she hear that her daughters did not find it funny at all!
Cheryl is survived by her husband, Maynard Weeks, of Waterville; and her three daughters, Melody and partner, Richard Williams, of Fairfield, Heidi and her husband, Richard Gurney, of Rockwood, and Kimberly Dow and partner, Randy Shennet, of Waterville; four grandchildren, Kristen and husband, Patrick Lahey, of South Portland, Devon Weeks, of Fairfield, Zachary Stevens, of Waterville, and Macey Lawson and husband, Joey, of Carmel; great-grandchildren Brynna Lahey, of South Portland, and Koan Lawson, of Carmel.
Graveside services will be held at a future date.
An online guestbook may be signed, and memories shared at http://www.familyfirstfuneralhomes.com
Arrangements are by Lawry Brothers Funeral and Cremation Care, 107 Main St., Fairfield.
In lieu of flowers, friends and loved ones can make memorial donations to the Humane Society Waterville Area, 100 Webb Rd., Waterville, ME 04901.
DONNA NILES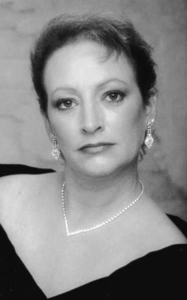 SOUTH CHINA – Donna Niles, 63, passed away Sunday, September 12, 2021, at her South China home, following a long battle with pancreatic cancer. She was born October 15, 1957, in Hartford, Connecticut, the oldest child of Wilfred Gauthier and Marie (Picard) Starbuck and moved to Maine at the age of nine.
Donna graduated from Waterville High School, class of 1975. She made many lifelong friends in high school and met her husband, John Niles, with whom she shared 43 years of marriage.
She enjoyed going shopping, eating out at restaurants, yard sales, gardening, traveling, watching the Red Sox and adored her family pets.
She worked many jobs throughout her life including being a homemaker and worked as a CNA at several hospitals.
She was predeceased by her parents, Wildred Gauthier, Douglass Starbuck (stepfather) and Marie Starbuck.
She is survived by her husband John Niles; her children, Erik Niles, Nicole Ellinger (husband Robert); four grandchildren: Brady Niles, Kayla Ellinger, Audrey Niles and Blake Ellinger and brother Richard Gauthier.
Visiting hours for Donna will be held from 9 a.m. to 11 p.m., on Saturday, Sept. 18, at Gallant Funeral Home, 10 Elm St., Waterville Maine.
A committal service will take place at St. Francis Cemetery, 78 Grove Street, Waterville directly after the visitation.
An online guestbook may be signed, condolences and memories shared at http://www.gallantfh.com. In lieu of flowers, donations may be made to Midcoast Humane, 190 Pleasant St., Brunswick, Maine in memory of Donna Niles.
VICTOR G. STIMPSON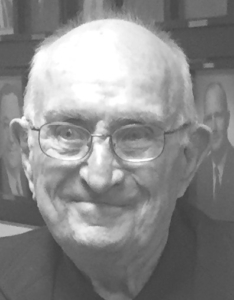 AUGUSTA – Victor Gerald aka (Sonny) Stimpson, 95, passed away on Monday, August 17, 2020, just two weeks shy of his 96th birthday. He was born Tuesday, September 2, 1924, in Augusta, the son of Victor B. Stimpson and Ethel (Gerald) Stimpson.
He attended China schools, graduating from Erskine Academy, in South China, then attended Business School. World War II interrupted his studies, and he joined the Army Air Force on November 20, 1944, at the age of 20, flying B25 bomber planes overseas. When the war came close to ending, he flew disabled bombers back to America, on one trip arriving in time to welcome the birth of his daughter, Pamela. He had received a Bronze Service Star and other citations prior to his discharge, serving his country with honor.
When he returned home to South China, he worked with his father and in a few years operated the family business, Suburban Sales, a Chevrolet dealership, that was founded in 1928. He later owned car businesses in Augusta and Largo, Florida. In 2002 he moved to Tallahassee, Florida, and immediately created a job for himself at King Arthur's Tools. Did he know anything about eBay, a webstore or the internet? Of course not, but that didn't stop him from building his own eBay store, then successfully proceeded to sell tools and other products for the next 18 years. Just prior to his passing, he planned his 96th birthday party with Maine lobsters and Apalachicola oysters.
Victor lived for his family, friends, and the community. He was an active member of the Lafayette Presbyterian Church. He assisted in Men's Monthly Breakfast, helped with yard work, purchased food for the homeless shelter and was a deacon. He took his responsibility with the church very seriously and when asked to do something, he always said "Yes". Through the Presbyterian Church he learned about Thornwell Home for Children and started making monthly contributions. Just before he died, he purchased six books for six children and got so much joy out of seeing the photo Thornwell staff sent him of the children with their books.
Victor enjoyed reading, swimming, listening to music, playing cribbage, watching sports and movies. He loved talking Bucs and Seminole football. But most of all he loved being on a lake. In Maine the family had a summer cottage on China Lake and when he moved to Tallahassee, he enjoyed hours at his daughter's log cabin on Lake Talquin. Sitting on the front porch telling stories and gently rolling in the rocking chair with his furry friend, Maisha.
Victor was a compassionate and patient man, evidenced by the loving way he cared for his wife, Hilda, for several years. He was more than just Gramps: he was a loving husband, supportive father, grandfather, mentor, friend and Masonic brother. With everything he did, Victor had an mischievous, impish sense of humor who loved playing jokes on people. Creative and tenacious, he loved the art of the deal and was skillful at it, an ability he obviously honed as a car dealer.
Victor dedicated most of his years to Masons and received his 70-year pin, a major achievement. Not only was he a Mason, but he also belonged to Shriners International, served as treasurer for his local temple and contributed to Shriners Hospitals for Children. He exemplified the Shrine motto: "No man stands so tall as when he stoops to help a child." One of Victor's proudest moments was when grandson Jerry also became a Mason. He always appreciated and enjoyed his long chats with him.
His daughter, Pamela, was devoted to him and he was equally supportive of her, as well as being Pamela's spiritual inspiration. They had a special "Daddy/Daughter" relationship and spent many years sharing stories, reading books, talking and laughing together. He was also very proud of his granddaughters, Paige, and Kelly, as they both became successful, professional women, always wanting to get the latest news on their careers.
He was an excited great-grandfather when Nick became the father of three beautiful girls. Victor loved showing photos of the girls whenever anyone came by for a visit. From the minute his great-grandson Theo (Teddy) was born, Gramps became very active in his life, both in Largo and Tallahassee. He enjoyed going to his high school baseball games and watching him grow into a man. Everyone admired his wisdom and sought it out, knowing that they would benefit from his many life experiences.
Just prior to his passing, Victor received a letter from AAA advising him that based on his membership of 83 years, he would receive, forever more, a reduction of $75 in annual dues. He joined when he was 13 years old and has a rare, black AAA card. That says a lot about him in so many ways!
He never said "Goodbye", ending every conversation with "Good enough, I'm up to speed".
Victor was preceded in death by his mother and father, his son Gerald B. Stimpson, daughter Paula Fuechsel and wife, Hilda L. Stimpson.
He is survived by his daughter Pamela S. Aveling and husband Arthur; grandson Gerald (Jerry) Hammock and his wife Lisa, Nicholas Fuechsel; granddaughters Paige H. Blechinger and her husband Eric, and Kelly Fuechsel; one great-grandson, Theodore Hammock, fiancé of Meredith Auer; and three great-granddaughters, Haleigh Potter, Eloise and Madeline Fuechsel; Two step-grandsons, Justin and Andrew Aveling; and two step-great-grandchildren, Lawson and Tara Grace Aveling; his sister Pauline W. (Stimpson) Glidden, nephews and nieces.
The Interment of Lt. Flight Officer Victor G. Stimpson USAAC will be at 2 p.m., on Friday, October 8, 2021, at the Tallahassee National Cemetery, 5015 Apalachee Parkway, Tallahassee, Florida 32311.
In lieu of flowers, memorial contributions may be made to the Gerald B. Stimpson Memorial Scholarship Fund, at Erskine Academy, 309 Windsor Road, South China, ME 04358, or the Lafayette Presbyterian Church, 4220 Mahan Drive Tallahassee, FL 32308.
EDRIS MAE KING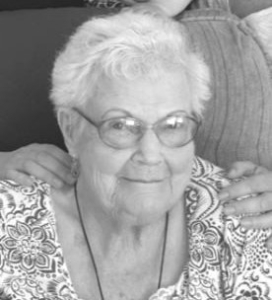 SIDNEY – Edris Mae (Rouse) King, 95, passed away peacefully in her home on Wednesday, August 4, 2021. Edris was the wife of Ralph H. King (1923-2013). Edris was born on June 15, 1926, in Corn Hill, New Brunswick (Canada), and came to the United States on August 4, 1944.
She and Ralph were married on February 14, 1948. Edris and Ralph bought their home in Saugus, Massachusetts, in 1958 and retired to Sidney in 1988.
Edris leaves behind three children, son Richard King and his partner John Valleli, son Jere King and his wife Charlene, and daughter Beverly (King) Gilchrist; grandchildren and great-grandchildren, nephews and nieces.
Friends and family are invited to celebrate Edris and Ralph's life on Friday, September 17, at 11:30 a.m., at the Puritan Lawn Cemetery, in Peabody, Massachusetts.
In lieu of flowers, the family asks that you enjoy a huge bowl of ice cream with all the fixin's in honor of Edris.
Responsible journalism is hard work!
It is also expensive!
If you enjoy reading The Town Line and the good news we bring you each week, would you consider a donation to help us continue the work we're doing?
The Town Line is a 501(c)(3) nonprofit private foundation, and all donations are tax deductible under the Internal Revenue Service code.
To help, please visit our online
donation page
or mail a check payable to
The Town Line, PO Box 89, South China, ME 04358
. Your contribution is appreciated!
https://townline.org/wp-content/uploads/2019/07/Town-Line-Website-banner-v3-1030x206.jpg
0
0
Website Editor
https://townline.org/wp-content/uploads/2019/07/Town-Line-Website-banner-v3-1030x206.jpg
Website Editor
2021-09-15 13:51:17
2021-09-15 13:51:17
OBITUARIES for Thursday, September 16, 2021