JANE MACDOWELL GLEN
FAIRFIELD––Jane Macdowell Glen, 69, of Fairfield, lost her battle with ovarian cancer Thursday, December 28, 2017. Jane was born in Macomb, Illinois, on January 27, 1948.
She graduated from Mt. Vernon Township High School and continued on to study mental health and substance abuse counseling at University of Maine-Augusta. In December of 1999 she married Robert Glen.
Jane showered those who knew her with faith, love, and humor. Jane had a passion for animals, especially cocker spaniels.
Jane is survived by her husband Robert Glen, of Fairfield; her sister Anne Dixon, of Sesser, Illinois; her nephews Nathen Dixon and family, of Vienna, and Tryton Dixon, of Sesser, Illinois.
A spring burial is planned.
RUTH ELIZABETH REIGLE
CHINA––Ruth Elizabeth Reigle, 90, of China, formerly of Redminster, New Jersey, passed away on Monday, January 8, 2018, at Grey Birch Hospice Center, in Augusta. She was born in Lafayette, New Jersey, on March 28, 1927, the daughter of the late David L. Sr. and Elizabeth Struble Jacobus.
She had lived in Redminster before moving to China in 1997, when her husband retired, near China Lake, an area they both loved after vacationing there for many years.
Ruth led a full and wonderful life surrounded by her large family of siblings, husband and children. She enjoyed cooking, singing around the house, needlepoint, and caring for her family.
Ruth was always caring for other children, be it at church on Sundays or in her home for numerous families over the years. In later years, she enjoyed daily walks near her home on Three Mile Pond, watching the birds outside her window, enjoying her bell collection and visits from family and friends.
She was predeceased by her husband of 53 years, Raymond O. Reigle, who died November 22, 1999; seven sisters and brothers, Edna Waite, Helen Henderson, Clifford, Irving, Warren, David Jr. and Arthur Jacobus; grandson Jonathan Reigle; granddaughter Bobbi Jo Patt Knepp.
Mrs. Reigle is survived by sons, Robert Reigle and wife Dawne, of High Bridge, New Jersey, Richard Reigle and wife Karen, of Hillsborough, New Jersey, and Russell Reigle and his partner Kelly Grotton, of Augusta; daughter Brenda Franzone, of Pottstown, Pennsylvania; her former daughter-in-law, Cathy Burgess, of Augusta; seven grandchildren; seven great-grandchildren; a sister Eileen Lawler and husband John, of Statesville, North Carolina; and numerous nieces, nephews and cousins.
Interment will take place in the church cemetery in the spring.
Memorial donations may be made to St. Jude Children's Research Hospital, 501 St. Jude Place, Memphis TN 38105-0059.
NATHAN P. LAPOINTE
WINDSOR––Nathan Patrick LaPointe, son of Tina and Timothy Shorey, of Windsor, Stephen and Danielle LaPointe, of Gardiner, and Stephanie Lapointe, of Pittston, passed away unexpectedly at his home on Saturday, January 13, 2018, as a result of an unfortunate accident. He was born November 8, 1992, in Augusta.
Nathan graduated from Gardiner Area High School in 2011, where he participated in multiple sports.
Nathan worked at G & E Roofing for many years, but was most recently focused on general construction. Nathan enjoyed the outdoors; snowboarding, hunting and fishing, even if that meant taking a day (or two) off from work. Nathan was a kind hearted son, brother, uncle and friend, who was loved and respected by all who came into his life. He will be greatly missed by all who knew him.
Nathan was predeceased by his grandfathers Daniel Smith, Ronald LaPointe and Lee Shorey.
Nathan is survived by his siblings Cassandra LaPointe, Krystina and Danielle Shorey, Shawna and Cody Rioux, Alex LaPointe, Bradley Carleton, Lindsy and Kylie Smith, and Bobby Foster; nieces Maddison Lapointe and McKinley Rioux; grandmothers Elaine Smith, Jackie LaPointe, Linda LaPointe and Diane Shorey; great-grandmother Marcia Moody; numerous aunts and uncles.
IVA CUNNINGHAM
OAKLAND––Iva (knox) Cunningham, 75, passed away on Thursday, January 18, 2018. Iva was born on July 19, 1942, in Oakland, the daughter of Ivan and Lottie Knox.
She was employed at the shoe shop in Norridgewock and the Scott Paper Company, in Winslow, but for the majority of her life she was a homemaker. Iva was a woman of private nature and loved unconditionally–she loved her children and her home.
She was predeceased by her parents; granddaughter Kristen Lawler; and three sisters Muriel Gallagher, Arlene Dowl, and Jeannette Collins.
Iva is survived by her husband Kenny; daughter Kathy Lawler and her boyfriend Jim Smith, daughter Kelly Leeman; son Kenneth III and wife Kristen; daughter Trisha Brown and husband Michael; ten grandchildren; five great-grandchildren; and her sister Barbara Poulin.
ALLAN N. ROBINSON
OAKLAND––Allan N. Robinson of Oakland, passed away on Monday, January 22, 2018. Born in Glasgow, Scotland, he was the son of Allan and May Robinson.
He graduated from the University of Wisconsin with a degree in mechanical engineering. His career was spent in the pulp and papermaking industry, predominantly with Scott Paper Company/S.D. Warren/Sappi.
Allan and his first wife Sarah (Sally) emigrated from Scotland in 1957 to Montreal, Canada, and then moved to the USA in 1960. They divorced in 1985, and she sadly lost her battle with breast cancer in 2010.
Allan married his soul mate, Randy, in 1989. They shared many years of traveling together and were blessed to spend their last years together being "snowbirds" between Maine and Florida––the best of both worlds as he described it.
Allan will be remembered for his honesty, sense of humor and willingness to help others when in need. He had a brilliant memory for historical events and an enviable amount of knowledge on world events. In 2012, he felt great pride in publishing his memoirs titled "God Help Us."
He was predeceased by his parents; father/mother-in-law Raymond and Loretta (Berube) Bussell; stepson Tracey Gray; brother-in-law Gary French; sister-in-law Pauline Avery; and nephew Grant Wilson.
Allan is survived by his wife, Randy; his sons Andrew and wife Paula, Ian and wife Jennie, and stepdaughter, Amy and husband Michael Doyle; siblings Christina and husband William Wilson, of Toronto, Canada, and Clement and wife Anne Robinson, of Shrewsbury, England; six grandchildren, Adam, Cameron, Nathan, Meghan, Jordan and Rhyleigh; as well as nieces, nephews; great-nieces and great-nephews.
Arrangements by Dan & Scott's Cremation & Funeral Service, Skowhegan.
Memorial donations may be made to: American Cancer Society, New England Division, 1 Bowdin Mill Island, Suite 300, Topsham ME 04086-1240, or MaineGeneral Community Care, Hospice Program, P.O. Box 828, Waterville ME 04903-0828.
JANIS HALLORAN-DAHL
WINSLOW––Janis Ann Halloran-Dahl, 67, died unexpectedly on Monday, January 22, 2018, at MaineGeneral Medical Center, in Augusta. She was born on June 13, 1950, in Grand Rapids, Michigan, the daughter of Mary (Rudnik) and Joseph Weronko.
She graduated from Wayne State University, in Detroit, Michigan, with a degree in fine arts.
Making her way East with her first husband, Matthew Halloran, she worked for the State of Maine Department of Human Services focusing on elder care. She was known as an expert researcher and lecturer on the subject and was invited to various places throughout the country to speak on being a caregiver and the resources needed to be successful in providing this specialized care.
Jan enjoyed traveling, hiking, cross-country skiing, tending to her flower and vegetable garden or mowing over two acres of lawn; she simply liked being out and about. In quieter moments, Jan enjoyed reading novels and cultivating her faith life. She was also a great supporter of animal rights.
She will be remembered for her outgoing friendliness, her fashion sense and appreciating a bargain.
She was predeceased by her husband Matthew; her mother, Mary; and her brother, Richard Weronko.
Jan is survived by her husband, Dr. Bernhoff "Bernie" Dahl, M.D., of Winslow and Winterport; as well as her father, Joseph Weronko, of Grand Rapids, Michigan.
To view a video collage of Jan's life and to share condolences, memories and tributes with her family, please visit www.veilleuxfuneralhome.com.
Donations in Jan's memory should be made to Edythe Dyer Community Library, 269 Main Road, North Hampden ME 04444, or Winslow Public Library, Town of Winslow, 136 Halifax Street, Winslow ME 04901.
JILL A. DYER
WINSLOW––Jill Anne Dyer, 37, passed away unexpectedly on Saturday, January 27, 2018. She was born in Waterville on March 28, 1980, and was the daughter of Colin and Hazel (Barton) Dyer.
She attended Erskine Academy, in South China, and worked for many years helping in the behavioral health field.
She grew up in Palermo and attended the Palermo Christian Church throughout her childhood. Jill loved spending time with her family and friends and enjoyed playing disc golf, camping, whitewater rafting, road trips, and listening to music. She was an avid Star Wars fan and her favorite movie was Alice in Wonderland. She loved watching movies; a hobby she learned and inherited from her mom and dad.
Jill dreamed of traveling around the United States and wanted nothing more than to be able to take her children with her. In addition to her hopes to explore, Jill also found beauty in the moon and stars as she found that they made her feel calm and peaceful. One of her ambitions was to open a flower shop because the vibrant colors, scents, and the beauty of them uplifted her spirit.
She will be remembered for her contagious laughter, her sensitivity and kindness, and her love for her children, always meeting their needs before her own.
She is survived by her children, Connor Michael Gay and Emma Jane Gay; her parents Colin and Hazel Dyer; siblings Aaron and wife Lisa, Portia, Brent and wife Koren Dyer; nieces, nephews, aunts, uncles, and cousins.
Arrangements have been entrusted to Plummer Funeral Home, 983 Ridge Road, Windsor.
Condolences, photos and stories may be shared at www.plummerfh.com.
ERNEST WATSON
PALERMO––Ernest Watson passed away on Saturday, January 27, 2018, at an Augusta hospital following a brief illness. He was born July 13, 1928, the son of Clarence and Alda Baker Watson.
He was a Red Sox baseball fan, enjoyed fishing and playing cribbage.
He is survived by Georgia, his wife of 60 years; two daughters Sheila Schooler and Barb Connor, or Oregon and Wendy and Tim Durham, of Connecticut; four sons, Jeffrey, of Palermo, David and Ramona, of China, Dennis, of Palermo, Philip and Tracy, of Hope; several grandchildren; great-grandchildren; nieces and nephews.
A remembrance service will be held at the Sheepscot Fish and Game Club in Palermo on Saturday, February 17, at 1 p.m.
LOUISE O'BRIEN
FAIRFIELD––Louise Ethel (Jung) O'Brien, 89, died Sunday, January 28, 2018, at Oak Grove Center, in Waterville. Born in Peabody, Massachusetts, June 21, 1928, she was the daughter of the late Herman and Ethel (Knowlton) Jung.
She graduated from Peabody High School, class of 1945.
Louise was a dedicated volunteer at the Fairfield Interfaith Food Pantry, where she served on the board of directors and spent countless hours helping her community. Beyond working at the pantry, she enjoyed reading, doing puzzles, gardening, and spending time with grandchildren and great-grandchildren.
Louise was predeceased by her husband Edward O'Brien; and son Robert O'Brien.
She leaves behind two sons, Richard O'Brien and wife Patricia (Calnan) O'Brien, of Lynn, Massachusetts, and Scott O'Brien, of Waterville; three grandchildren, Emily (O'Brien) Broderick and husband Michael, of Salem, Massachusetts, Nasstassja and Bethany Karter-O'Brien, both of Maine; five great-grandchildren; and Jeffrey Karter, of Waterville, who was like a son to her.
JACKIE E. ROWE
VASSALBORO––Jackie E. Rowe, 58, of Vassalboro, passed away following a short illness on Tuesday, January 30, 2018, at a hospice care facility in Scarborough. Jackie was born on February 20, 1959, the daughter of Edwina Rowe, of Vassalboro (deceased) and the late Jack Rowe.
Jackie enjoyed spending time with her family and friends. Her favorite things were listening to music and going to craft shows.
She is survived by her brother, David, and sister-in-law, Sharon, of Benton.
An online guestbook may be signed and memories shared at www.lawrybrothers.com.
JEROME N. GRAVEL
WINSLOW––Jerome Norman Gravel, 91, of Winslow, passed away on Wednesday, January 31, 2018, at the VA Medical Center, Togus. Jerome was born in Waterville on August 25, 1926, the son of Joseph and Marie (King) Gravel.
Jerome served his country in the U.S. Navy during World War II and the U.S. Army during the Korean War.
During the late 60s and 70s, Jerome co-owned Bee's Diner, in Winslow, with his brother, Romeo, and was a short order cook for Ken's Family Restaurant, Winslow.
Jerome was a devote Catholic and enjoyed cooking, bowling and fishing. He was a member of MacCrillis-Rousseau VFW Post #8835 in Winslow.
He was predeceased by his parents; brothers, Frank (Hutchie), Roland (Pee-Wee), and Romeo (Meio) Gravel.
Jerome is survived by his daughter, Lisa Rifenbark and husband, Jason, of Winslow; nephews, Joseph (Rocky) Gravel and wife Lisa, their children Kyle and Matthew, of Winslow, John Gravel and wife Phyllis, of Benton; niece, Joan Corey and husband Thomas, of Waterville; great-nieces and nephews, Melissa Brown and husband Nick, and their children Kaylin and Dylan.
An online guestbook may be signed and condolences expressed at www.gallantfh.com.
STEPHEN L. MILLER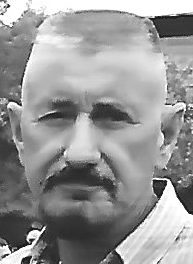 WINSLOW – Stephen Lee Miller, 60, passed away Wednesday, January 17, 2018, at Togus Spring's Hospice at the Togus Facility, in Augusta. He was born September 29, 1957, in Waterville, the son of Lee M. and Carleen (Bragg) Miller.
He attended China Elementary School and Winslow High School, earning his GED in 1975. He was a veteran who proudly served his country in the US Army as a motor transport operator from 1976 to 1978 when he was honorably discharged. Stephen had worked for H.T. Winters, in Winslow, Blaine Casey Construction, in China, Maine Central Railroad, in Waterville, track crew, and finally as a self-employed carpenter. He enjoyed hunting and ice fishing.
Stephen is survived by two daughters, Michelle Miller and fiancé Jack Kimball, of Auburn, Jayde Miller, and son Ethan Miller, both of North Vassalboro; mother, Carleen N. Miller, of Winslow; a step-father, John Bragg, of Winslow; sister, Brenda L. Blair and husband Michael W., of Clinton; three brothers, Jeffrey L. Miller and partner Lauri Brewster, of Winslow, Wayne W. Miller and wife Jill, of Winslow, Kenneth R. Miller, of China; uncles, Grover Bragg of China, and Mavel Bragg, of Oakland; several nieces, nephews, great-nieces, nephews, and cousins.
He was predeceased by his father, Lee M. Miller and brother, Bruce E. Miller.
A graveside service will be held Wednesday, February 21, 2018, at 2 p.m., at the Maine Veterans Memorial Cemetery, Mt. Vernon Road, Augusta. A celebration of his life will follow at the Augusta V.F.W. Post 887, Leighton Road, Augusta.
Memorial donations may be made to Cancer Research, Maine Medical Center Philanthropy Department, 22 Bramhall Street, Portland, ME 04102.
Arrangements under the direction and care of Dan & Scott's Cremation & Funeral Service, 445 Waterville Road, Skowhegan, ME 04976.
Responsible journalism is hard work!
It is also expensive!
If you enjoy reading The Town Line and the good news we bring you each week, would you consider a donation to help us continue the work we're doing?
The Town Line is a 501(c)(3) nonprofit private foundation, and all donations are tax deductible under the Internal Revenue Service code.
To help, please visit our online
donation page
or mail a check payable to
The Town Line, PO Box 89, South China, ME 04358
. Your contribution is appreciated!
http://townline.org/wp-content/uploads/2016/06/TownLineBanner-1030x206.jpg
0
0
Website Editor
http://townline.org/wp-content/uploads/2016/06/TownLineBanner-1030x206.jpg
Website Editor
2018-02-07 18:12:14
2018-02-07 18:15:32
Obituaries, Week of February 8, 2018