CHARLOTTE L. PAGE

SOUTH CHINA – Charlotte L. Page, 89, of South China, passed away on Friday, March 9, 2018, at her home. She was the daughter of Thomas and Myrtle (Pollard) French, who ran French's Market Garden, on Rte. 32, in South China, for many years.
Charlotte was no stranger to hard work. As a child she worked on the family farm. Following her marriage to Paul H. Page, in 1948, she continued to work on the farm, as well as at Hazard Shoe Factory, and C.F. Hathaway Shirt Factory, in Waterville. She assisted Paul in various ways in his business ventures of chainsaw repair, logging, plowing snow for the town of China and Page Construction Co.
She was active in LAPM and LEA, serving as president of each for a year, and was also involved in the Order of Amaranth where she served as Matron.
She and Paul enjoyed 18 winters in Florida and they traveled extensively to many states over the years, including to Virginia, where they were honored to be chosen to lay a wreath at the Tomb of the Unknown Soldier.
Her passions in life were caring for her family, cooking, gardening, knitting and reading.
She is survived by her husband of almost 70 years, Paul H. Page, of South China; sons Gordon P. Page Sr. and wife Debbie, Joseph P. Page and wife Mary Jane, and Stephen M. Page, all of South China; sister Mary Wentzel, of Vassalboro; many grandchildren, great-grandchildren, nieces and nephews.
On March 11, there was a private service at her home for family and a few close friends. It was officiated by Pastor Bill Meyer and arrangements were made by Lawry Bros., of Fairfield. There will be a spring interment at Chadwick Hill Cemetery.
Memorial donations may be made to Hospice at MaineGeneral Community Care, 10 Water St., Waterville, ME 04901.
PAUL A. REID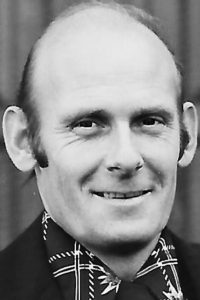 WINSLOW – Paul A. Reid, 78, passed away Wednesday, March 7, 2018, following a long, courageous battle with cancer, at Mt. Saint Joseph's, in Waterville. He was born February 6, 1940, the son of Arthur and Dorothy (Gerald) Reid.
He received his GED from Waterville High School and furthered his education at the University of Maine at Farmington.
His greatest passion was reading and reminiscing about childhood memories. Paul could always put a smile on your face.
Paul is survived by his wife Kim; children, Brian Reid, of South Carolina, Sherill and partner Norman Pelkey, of Waterville, Penny Goodale and husband John, of Vassalboro, Paul and wife Loretta, of South Carolina; stepchildren, Jackson Nadeau, of Lewiston, David Nadeau, of Caribou, Yvonne Kibbin, of Georgia; nine grandchildren; eight great-grandchildren; several nieces and nephews.
He was predeceased by his daughter, Vicky Reid; and his parents.
Arrangements under the direction and care of Dan & Scott's Cremation & Funeral Service, 445 Waterville Road, Skowhegan, ME 04976.
Memorial donations may be made c/o Sherill Reid, 80 Front St., Waterville, ME 04901.
CHERYL SOCQUET
VASSALBORO – Cheryl Socquet, 71, of Vassalboro, passed away Thursday, March 8, 2018, following a brief illness.
Hers was a life well lived, almost entirely for the sake of family and friends for whom she was unfailingly the rock and the glue, a scrupulous confidante and gentle adviser, a steady guide and earnest supporter. She always gave much, much more than she took, and left an indelible mark on everyone she touched.
She leaves behind her husband, Lee Sr.; her children, Katrina and husband Keven, Peter and wife Liana, Gary, Angela and Lee Jr. and partner John; her grandchildren, Autumn, Sonja, Kayla, Nicholas, Braden, Julia, Jessie and Thomas; her great-grandchildren, Olivia, Naveyah, and Braylyn; her brother Robert and wife Linda; her sisters Kathy and husband Wayne, and Linda and husband Tom; nieces, nephews and cousins almost too numerous to count.
An online guestbook may be signed and condolences expressed at www.gallantfh.com.
JOHN T. BOUCHARD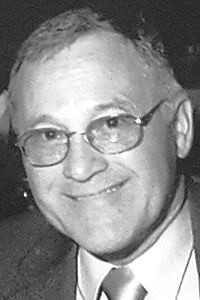 WINSLOW – John T. Bouchard, 78 of Winslow, passed away on Friday, March 9, 2018, following a brief stay at Mt. St. Joseph, in Waterville. He was born in Waterville on December 21, 1939, to John and Marguerite (Boudreau) Bouchard.
He was raised in Fairfield and graduated from Lawrence High School, class of 1958. He joined the Marine Corps in March of 1959, and was honorably discharged in March 1963. He was proud to be a Marine and wore the uniform with honor. Following his discharge, he worked for the state of Maine for a short time.
On May 30, 1966, he married Jean (Caron) and started their life together.
They settled down in Winslow where they raised their three children. He enjoyed taking several trips with his family and supported his children in their numerous activities ranging from coaching, driving bus for the hockey team, watching dance recitals and just being a spectator. He loved to cheer on the Winslow Black Raiders football team, sitting in his usual spot on the bleachers for years.
John was employed at the Waterville Post Office as a letter carrier for over 30 years. After retiring, he had a few part-time jobs including a self-employed small engine repair business at his home. He always stayed busy whether it be mowing lawns, working in his shed and going for a walk. He was a usual site in the neighborhood taking several walks a day. On occasion, he would meet members of his class for lunch to socialize and stay in touch. John was also a member of the Bourque-Lanigan American Legion Post #5, in Waterville.
John is survived by his wife of 51 years, Jean; his three children, Thomas Bouchard and his wife Rose, Karen Carpenter and her husband Brian, and Mark Bouchard and his wife Esther; grandchildren, Erika Bouchard and fiancé Joel, Justin Bouchard and fiancée Kelly, Michael Carpenter, Malea Bouchard, Marissa Carpenter, Dylon Bouchard, William Alger and Victoria Bouchard; two brothers, Reginald Bouchard, Leo Bouchard and wife Linda; and one sister, Lucille Beaulieu.
He was predeceased by his father John, his mother Marguerite; two brothers, Francis Bouchard and David Bouchard; and grandchild Jeremy Carpenter.
A Mass of Christian Burial will be celebrated at 11 a.m. Saturday, March 24, 2018, at St. John the Baptist Catholic Church, 26 Monument Street, Winslow. A celebration of life will be held at the VFW in Winslow after the service.
An online guestbook may be signed and condolences expressed at www.gallantfh.com.
Memorial donations may be made to Alzheimer's Foundation of America, www.alzfdn.org.
ALLEN A. RISINGER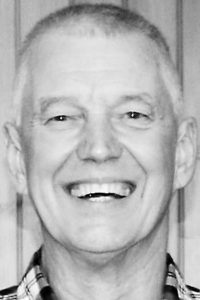 FAIRFIELD – Allen A. Risinger, 69, passed away unexpectedly on Saturday, March 10, 2018, at his home. Allen was born on August 12, 1948, the son of Augustine and Parmelie.
He worked as a mechanic for Central Maine Motors for 37 years until his retirement four years ago. He was a jack-of-all-trades, loved working in his home garage for hours, he was an avid hunter, and loved his family and all the time spent with each one of them.
Allen was predeceased by his parents.
He is survived by his wife of 50 years, Paula; children, Paul (Brenda), Randy (Michele), and Heidi Dow (Jason); 14 grandchildren; one great-granddaughter; his siblings, Phyllis, Diane, Sonny, Marilyn, Clifford, and Mike; and many nieces and nephews.
An online guestbook may be signed at www.lawrybrothers.com.
JULIETTE T. VEILLEUX
WINSLOW – Juliette (Judy) Veilleux, 88, died on Monday, March 12, 2018, at Mt. Saint Joseph Nursing Home, in Waterville. Juliette was born in Waterville on May 30, 1929, to the late Placid and Georgiana (Trahan) Gagne.
She grew up in a family of six children, with four sisters and one brother. From an early age she learned the importance of family. From , in Waterville, she grew to be a compassionate, caring and giving person, with a strong faith in God. She was dedicated to her faith and continued to go to Mass every Sunday until she was no longer able, only a few months before her death.
She married Gerald J. Veilleux, on August 16, 1947. Together they would raise eight children. Family was her life. She was amazing to watch. Though tiny in stature her children were no match for this tough little lady. She ran their house like clockwork, all the while volunteering to bake for classes, attending games and school events, and was never too busy to help a family member or a friend in need. Her house was immaculate, believing indeed that "cleanliness is next to godliness."
She especially loved holidays and would spend hours decorating so that the 'kids' would be excited when they arrived to see what she had done.
She was a fun-loving person, full of life and always on the go. Her giggles were contagious and often took little more than a sip of a margarita and the flood gates would open. She was quick with a joke and loved to tease, especially her sister Anita. The two could hardly sit beside each other before the laughter and bantering began. She and her siblings remained close as adults and Juliette treasured the times they were together – always fun, always laughter, and always food.
Juliette was a tremendous cook and she loved it. She took great joy in feeding anyone and everyone who happened to be at the house at suppertime. And you had better have an appetite. Refusing seconds meant you didn't like the food and she may well have cooked something else for you right then and there. She had many great recipes but her famous peanut butter fudge surely tops the list. And though many have tried, there are very few who can make it "just like Mem."
Along with the full time job of raising her family, she also worked for a time as an LPN at the Waterville Osteopathic Hospital, caring for others as she did her family. As the children got older she went to work at Stern's Department Store, in downtown Waterville, at the cosmetic counter. She was the 'face' of the department, women wanting to buy whatever she used so they could get their skin to be as beautiful as hers. She loved working there and made many dear and life-long friends.
She made close friends wherever she went – from Maine to Florida. The number of lives she touched immeasurable.
She was predeceased by her parents; her husband Gerald; son "Pete," daughter Linda, daughter-in-law Amy; grandson Drew, and infant grandchild.
She is survived by her sisters Anita Farrell, Marge Cacioppo, and her husband Dino, brother in-law Joseph Veilleux, sister-in-law Bernadette Bizier; her children: Jean (Wayne), Doug (Michelle), David (Jody), John (Victoria), Michael (Danielle), Jeffrey, daughter-in-law Theresa Veilleux; 17 grandchildren; 23 great-grandchildren; and many, many, nieces and nephews.
Please visit www.veilleuxfuneralhome.com to view a video collage of Judy's life and to share condolences, memories and tributes with her family.
Memorial donations may be made to the Mid-Maine Homeless Shelter, 19 Colby St., Waterville, ME 04901.
OTHERS DEPARTED
GAIL A. McGUIRE, 70, of Augusta, passed away on Friday, March 2, 2018, at the Fomfort and Care unit in MaineGeneral Rehabilitation and Long Term Care, at Glenridge Drive, in Augusta, following a courageous three-year battle with cancer. Locally, she is survived by a daughter, Laura Gosselin and husband Marc, of South China, and granddaughter Baileigh Gosselin, of China.
ROGER T. GILBERT, 84, of Augusta, passed away on Saturday, March 3, 2018, at Alfond Center for Health, in Augusta, following an extended illness. Locally, he is survived by adaughter, Karleen Goldhammer and husband Scott, of Vassalboro.
Responsible journalism is hard work!
It is also expensive!
If you enjoy reading The Town Line and the good news we bring you each week, would you consider a donation to help us continue the work we're doing?
The Town Line is a 501(c)(3) nonprofit private foundation, and all donations are tax deductible under the Internal Revenue Service code.
To help, please visit our online
donation page
or mail a check payable to
The Town Line, PO Box 89, South China, ME 04358
. Your contribution is appreciated!
http://townline.org/wp-content/uploads/2016/06/TownLineBanner-1030x206.jpg
0
0
Website Editor
http://townline.org/wp-content/uploads/2016/06/TownLineBanner-1030x206.jpg
Website Editor
2018-03-21 17:13:11
2018-03-21 19:46:11
Obituaries, Week of March 22, 2018