HORACE M. CRAWFORD SR.
ALBION – Horace Maynard Crawford Sr. (Jughead), 82, passed away unexpectedly on Saturday, October 20, 2018. He was born on June 3, 1936, the son of Edgar Crawford and Ruby Parkhurst Crawford.
He grew up on the family farm in Albion.
He met Katherine Stevens, of Belgrade, they married September 7, 1953. and were happily married for 28 years, until her death in 1981.
Jughead enjoyed driving truck for Blue Rock industries for 37 years until his retirement. He enjoyed spending his time tinkering on cars, loved to go dancing and spending time with his family. After retirement he made trips to the casinos in Maine. For 25 years he was the chief of parking at the East Benton Fiddlers Convention.
He was predeceased by his parents, Edgar and Ruby Crawford; wife, Katherine, and brother, Curtis.
He is survived by daughter, Deborah and Ed Prosienski, of Florida, son, Horace Crawford Jr. and Virginia, of Albion; grandchildren, John Daly, of Brunswick, Lance Day, of Massachusetts, Melissa and Rodney-Smart, of Benton, Horace T. Crawford and financé Michelle Kramer, of Waterville; great-grandchildren, Dakota Crawford, Cameron Daly, Rodney Smart II, and Thomas Crawford; sisters, Elizabeth and Billy Fletcher, and Priscilla Bailey, and companion, Mirna Pomerelia.
Per Horace's request, there are no visiting hours or funeral.
JOHN M FOSTER SR.
VASSALBORO – John M. Foster, Sr., 76, of Vassalboro died Tuesday, October 23, 2018, at his home. He was born in Augusta, April 11, 1942, the son of Albert Burleigh, Sr. and Eva (Merrill) Foster.
He became a truck driver at an early age and worked both short and long haul. In his spare time, he enjoyed boating on his cabin cruiser. He did some drag racing as a young man and loved his dogs. John was known as a loving, dedicated husband, father and jokester with a heart of gold and was a great provider and caretaker for his family.
Mr. Foster was predeceased by his wife, Winifred Foster; his daughters, Paula Norton and Eva Foster; his brother, Albert B. Foster, Jr. and a sister, Priscilla Beaulieu.
He is survived by his sons, Darrell Foster and his wife, Dawn, of Augusta and John M. Foster, Jr., of New York; his daughter, Tara Ann Foster, of New York; his sister, Barbara Sprague, of Sidney; his long-time companion, Sandy Esancy; his grandchildren, Larry Porter, Jennifer Glenn, Vincent Foster and Amethyst Foster; his great-grandchildren,Evan and Annabelle Foster; his ten step-grandchildren; as well as many nieces, nephews and cousins.
Arrangements are in the care of Knowlton and Hewins Funeral Home, One Church Street, Augusta.
Memories, condolences, photos and videos may be shared with the family on the obituary page of our website at www.familyfirstfuneralhomes.com.
LAWRENCE A. DRAKE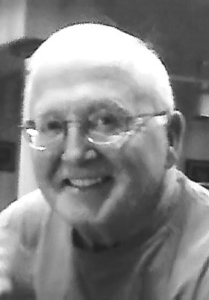 BENTON – Lawrence Aubrey Drake, 76, passed away on Monday, October 29, 2018. He was born on April 28, 1942, in Fort Kent.
Lawrence was one of 20 children born to Stanley E. and Eunice (Hatt) Drake. He graduated from Fort Kent Community High School and then attended New Brunswick Bible Institute, Victoria, New Brunswick, Canada, where he met his wife of 55 years, the former Sharon Manson.
Jobs were scarce in the early '60s, but, he managed to get employment at W.T. Grant, in Connecticut, selling and installing above ground pools. He later sold life insurance. Back in Maine, he worked at Maine Central Railroad as a blacksmith's helper. When the railroad eliminated his job, he went to work doing deliveries for Little Debbie and Arnold Bread. He also made appliance deliveries for Sears. Upon retirement, he had more time to devote to church ministries at Clinton Baptist Church. Lawrence loved his church family, teaching Sunday school, singing in the choir, ushering, and always helping where he could.
He loved the outdoors, especially the glories of Aroostook County where he was born and raised. Hunting and fishing with his sons and grandsons always filled him with so much pride and joy.
Lawrence is survived by his wife, Sharon (Manson) Drake; sons, James and wife Tami, Jordan and wife Denise; daughter, Jillene Graves and husband Daren; four brothers, five sisters and their spouses; many grandchildren, great grandchildren, nieces, nephews.
He was predeceased by his parents, Stanley and Eunice Drake; his eldest daughter, Julie Drake Cobb; two of his six brothers; and eight of his 13 sisters.
A memorial service will be held Saturday, November 17, 2018, at 1 p.m., followed by a potluck luncheon at the Clinton Baptist Church, 10 Spring Street, Clinton.
In lieu of flowers, donations may be made in Lawrence's memory to Clinton Baptist Church, Van Ministries, P.O. Box 1, Clinton, Me. 04927.
Arrangements under the direction and care of Dan & Scott's Cremation & Funeral Service, 445 Waterville Road, Skowhegan, ME 04976.
DORIS M. IFILL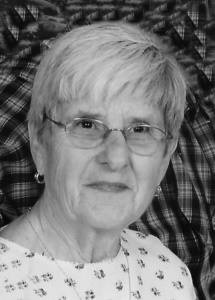 FAIRFIELD – Doris Mae Ifill, 84, passed away Sundy, November 4, 2018, at Lake­wood Con­tinuing Care Center, in Waterville. She was born March 3, 1934, in Bath, the daughter of Edward and Emma (Rival) Farnham.
She attended Friendship Grammar School and graduated in 1954 from Waldoboro High School. She met Edward I shortly after graduation and they were married December 11, 1955, in Damariscotta. After Edward's death, she met Richard Nash in 1982 at a singles dance.
Doris was employed for 35 years at Sylvannia, in Waldoboro, in various positions until her retirement as a coil inspector. She was a member of St. Andrews Episcopal Church and enjoyed dancing, needlecrafts, roller skating, played guitar, liked Elvis, and cherished time spent with family.
She is survived by her life partner of 36 years, Richard Nash, of Fairfield; two sons, Walter Ifill and wife Carol, of Edmond, Oklahoma, and Gary Ifill, of Temple, Arizona; two granddaughters, Emily Ifill and Amanda Ifill, both of Edmond, Oklahoma; grandson, Edward J. Ifill, of Edmond, Oklahoma; and sister, Eleanor Robinson, of Rockland.
She was predeceased by her husband, Edward Ifill in 1978.
In lieu of flowers, friends wishing may make donations in Doris's memory to Lakewood Continuing Care Center, 220 Kennedy Memorial Drive, Waterville, ME 04901.
BERYL M. GLIDDEN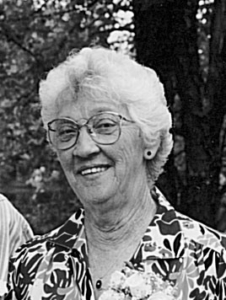 VASSALBORO – Beryl M. Glidden, 88, of Cross Hill Road, died peacefully Thursday, November 8, 2018, at her home following a brief illness. She was born in Windsor, Maine on February 27, 1930, the daughter of John C. Tibbetts and Harriet C. (Greeley) Tibbetts.
Beryl was a graduate of Bingham High School and Mt. Auburn School of Nursing with a bachelor's degree in Cambridge, Massachusetts. Prior to her retirement, she was employed as a registered nurse by the VA Maine Hospital at Togus for 30 years.
Her husband, Harlan Glidden, predeceased her in the year 2000. They enjoyed camping, dancing and were life-long partners in raising their four children on the farm.
Survivors include their children, Randall Glidden and his wife Beth; Ellen Goodrich and her husband Richard; Judy Mathiau and her husband Rick; Marsha Googins and her husband Rick, as well as several grandchildren and great grandchildren.
Beryl (Mom) enjoyed large family gatherings and always wanted people to stay longer. She was an avid Red Sox fan, enjoyed her crossword puzzles, skip-bo, and knitting mittens for all the grandchildren. She was known for her professional sewing skills, gardening, and cooking for family and friends. She was the most gracious person in all aspects of her life. She will be greatly missed by all that knew her.
In lieu of flowers, the family wishes for contributions to be made in Beryl's name to:
MaineGeneral Health to benefit Hospice Care: MaineGeneral Health, Office of Philanthropy, PO Box 828, Waterville, Maine 04903-0828.
RITA J. POULIN
WINSLOW – Rita Juliette Poulin, 88, passed away on Friday, November 2, 2018 following , a long three week battle to survive a tragic car accident. She was born on August 28, 1930, in Waterville, the daughter of Arthur and Evelina (Loubier) Bisson.
She was educated in the Waterville schools, leaving after the eighth grade to work at the Diamond Match Mill, in Oakland, to help her family. While working at the mill in 1947, Rita saw the man she knew she would spend the rest of her life with, Calvin Poulin. They were married in June of 1948 at Notre Dame Church, in Waterville.
Her husband enlisted in the Air Force in 1951 and together, they took off on a life journey full of traveling. Rita boarded a train in November headed to Denver, Colorado, her first time ever leaving New England. This marked the beginning of 21 years of military service on 14 different bases, plus multiple temporary duty assignments; 21 years of creating lifelong friendships with wonderful memories. While stationed in Arkansas, they were blessed with their only child, Calvin, who gave Rita one of the biggest joys in life – being a mom.
Rita was a homemaker upon returning to Maine and a caregiver to her mother for multiple years. She also worked at Leo's Market, in Winslow, and Cyrway Farm. Her last job, the one she most enjoyed, was in the cafeteria at Waterville High School, retiring in 1992.
Rita enjoyed traveling the country in retirement and visiting family and friends. She also enjoyed gardening, baking, boat rides, shopping with friends, watching the Boston Red Sox and Celtics, and much to her son's dismay, the New England Patriots. She'll always be remembered for her young at heart attitude, sense of humor, her ability to be a great listener, and always truly caring for and about others.
Rita was predeceased by her husband of 68 years, Calvin; her parents; her brothers Perley, Roland, Paul, and sister Estelle Roderick.
Rita is survived by her son, Calvin, his wife, Jeannie; granddaughters, Autumn and Ciera Poulin; her sisters, Lorette Kryzak and Delores Beaulieu, many special nieces and nephews.
A Mass of Christian Burial will be held at St. John the Baptist Church, in Winslow, on Saturday, December 1, at 11 a.m.
In lieu of flowers,donations may be made to St. John Regional Catholic School Tuition Assistance, 47 Monument St., Winslow, Maine 04901.
JOSHUA C. PHILLIPS
WINSLOW — Joshua Charles Phillips, 41, of Winslow, passed away unexpectedly on Sunday, November 4, 2018, while hunting in the woods where he grew up. Josh was born in Waterville on August 26, 1977, and was the youngest son of Larry and Shelley Phillips.
Josh graduated from Winslow High School and became a skilled machinist, and for 23 years he took great pride in the work that he did. Joshua lived life the way he wanted with no regrets. He enjoyed the world of racing, from NASCAR to the old days of 6-cylinder racing at Unity Raceway. Josh worked hard with his father and brother to build his first race car and had a great time at it. He enjoyed racing dirt bikes while in junior high and high school and always had that "no fear" attitude even when jumping a rock wall with his peddle bike and breaking his collar bone. He enjoyed the time he spent on his Harley and would ride for hours especially if he had Amber riding behind him.
Joshua built his own home in Winslow for his family and was so proud of this achievement. He loved anything with a motor that went fast. You could always plan on an entertaining and sometime colorful conversation with him, but that's what we loved the most about him. It was always straight up with Josh. He always looked forward to hunting up north in the fall and bringing home that first load of fire wood from camp. Joshua and his brother, Jeremy have never been any further then a stone's throw away from one another.
Joshua was also extremely proud to be a Shriner and a Mason.
Joshua is survived by his Mum and Dad; his daughter, Amber Phillips; his stepson, Evan Gammon; his brother and best friend, Jeremy Phillips and his children, Matthew and Madalyn Phillips; his Nana Eva Turner, of Winslow; and Uncle Gary and Aunt Sue Phillips, of Winslow; and many aunts and uncles, and cousins.
An online guestbook may be signed, and memories shared at www.familyfirstfh.com. Arrangements are by Lawry Brothers Funeral & Cremation Care, 107 Main St., Fairfield.
In lieu of flowers, donations to help defray funeral expenses may be made to: Shelley Phillips, 1016 China Rd.Winslow, ME 04901.
ROSE M. WHARY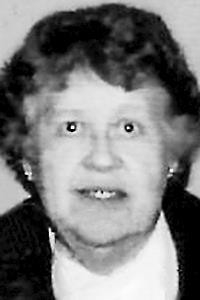 WINSLOW — Rose Marie Whary, 87, of Winslow, passed away Tuesday, November 6, 2018, in her sleep at Lakewood Nursing Home, in Waterville, following a short illness. She was born in Mont Vernon, New Hampshire, on September 14, 1931, the daughter of Adelbert J. and Eugenie (LaPrice) Lachance.
She was brought up on a farm in Sidney, graduated from Waterville High School. She was employed by C. F. Hathaway, in Waterville, for 23 years, and later, was employed by Laverdiere's, in the Winslow and Waterville stores. She married Ronald Whary on June 28, 1957. They had two daughters. She and Ron spent many years traveling over most of the United States, and camping at Green Valley Campground, in Vassalboro, for over 40 years.
Marie is survived by her husband, Retired Winslow Police Chief Ronald Whary, who she was married to for 61 years; daughters, Sharon Ingalls, and Cindy Jones and her husband, Bob; grandchildren, Shelly Clough and her husband, Fred, and Jason Ingalls and his wife, Sherry; and great-granddaughters, Corie Clough, and Sierra Winston and her husband, Chris; and a great-great granddaughter, Josie; many nieces and nephews.
An online guestbook may be signed, and memories shared at: www.familyfirstfuneralhomes.com.
ELEANOR B. POULIOT
WINSLOW – Eleanor B. Esancy Poulliot, 99, passed away on Tuesday, October 30, 2018, at Bedside Manor, in Oakland. Eleanor was born in Appleton on Easter Sunday, April 20, 1919.
She was the sixth child of Alice (Payson) and Herbert Esancy.
Her family moved to a farm on Lakeview Drive, in China, when she was ten years old. She attended Erskine Academy, in South China. Eleanor met Frederic J. Poulliot at Dowe's Dance Pavilion, in South China. They were married September 21, 1935. They built a log home on the Wyman Road, in Winslow, where they lived and raised their family. They enjoyed 70 years together until Freddie's death in January 2006. She lived in her home independently until shortly after her 98th birthday.
Eleanor worked in the spinning room of the American Woolen Mill, in North Vassalboro, for many years. She was very active in starting Winslow Football Boosters in 1957, while her three sons were playing. She worked on banquets for many years even after her sons graduated. She is the only person who has a Winslow "W" that didn't participate in a sport to earn it. She was also active in music boosters and was a long-time supporter of Winslow High School and her grandchildren's various activities. She liked snowmobiling with her children and grandchildren and was a member of the Fort Halifax Snowdrifters for many years. In her later years she welcomed company and the discussions that took place in her kitchen. There were always home baked goodies to share with coffee or tea. Eleanor was predeceased by her parents; her husband; her brothers, Clarence and Ralph Esancy; her sisters, Gertrude Ring, Hazel Fitzgerald, Doris Bumps-Newcomb, Evelyn Van Gemert, and Charlene Dyer; daughter-in-law, Judith Poulliot; and son-in-law, Laurier Bouchard.
Eleanor is survived by her four children, nine grandchildren, and 16 great-grandchildren: Norbert Poulliot, his daughter Jodi Leclair, husband Kenneth and their two children, Katherine and Joseph; his son Jeff Poulliot and his three children, Andrew, Nicholas, and Jocelyn; Milton Poulliot, wife Sylvia, their daughter Shelly Selwood, husband Joel and their two children, David and Carrie; their son Brian Poulliot, wife Kristy and their two daughters, Natalie and Ashley; Ronald Poulliot, wife Sandra, their sons Kevin Poulliot and Michael Poulliot, wife Lana, and their two sons Matthew and Christopher; and Sherril Bouchard, her three sons, Troy Bouchard, wife Brigette, and their three children Sebastian, Cedric, and Hattie; Scott Bouchard, wife Judi and their two children, Kelsea and Trenton; and Ryan Bouchard; many nieces, nephews, and one sister-in-law, Helen Z. Poulliot,of San Antonio, Texas.
Contributions in her memory may be made to Hospice Volunteers of Waterville Area, 304 Main Street, Waterville, ME 04901. An online guestbook may be signed, and memories shared at www.familyfirstfh.com.
Arrangements are by Lawry Brothers Funeral & Cremation Care, 107 Main St., Fairfield.
TABITHA L. LUCZKOWSKI
WINDSOR – Tabitha Lynn Luczkowski, 28, of Windsor, died unexpectedly Sunday November 4, 2018. She was born in Augusta on January 10, 1990, the daughter of Joseph Luczkowski Sr. and Tamara Schriver.
Tabitha attended local schools and graduated from Lawrence High School, in Fairfield. Following graduation she got her certification as a CRMA and began working in the home healthcare field.
She was known as a hard worker, loving, caring, and genuine person. Tabitha would walk into any room and the room would brighten up, kids loved her.
Tabitha was predeceased by her grandparents, Dora and Robert Dolan, Paul Schriver, Mary Work, Michael Luczkowski Sr., Phillip Tame; an uncle, Todd Schriver.
She is survived by her parents, Tamara Schriver, of Windsor, and Joseph Luczkowski Sr., of Augusta; a daughter, Vada Luczkowski, of Windsor; three brothers, Anthony Luczkowski, of Windsor, Adam Schriver, of Augusta, Joseph Luczkowski, Jr., of Indiana; two sisters, Leah Cheney, of New Gloucester, Hannah Stayley, of Washington State; two uncles, Donald Work, of Westbrook, Michael Luczkowski, Jr., of Litchfield.
A celebration of Tabitha's life will be held on November 17, from noon, to 4 p.m., at the American Legion Post #4, 46 Griffin St., Gardiner. Burial will be at a later date.
Arrangements are in the care of Staples Funeral Home and Cremation Care, 53 Brunswick Avenue, Gardiner, Maine.
Condolences, memories and photos may be shared with the family on the obituary page of the Staples Funeral Home website: familyfirstfuneralhomes.com.
In lieu of flowers donations may be made to Tamara Schriver, 16 Barry Lane, Windsor, ME 04363.
OTHERS DEPARTED
ANN G. WISWELL, 89, of Waterville, passed away on Sunday, November 4, 2018, at her residence. Locally, she is survived by her daughter, Nancy Pfeiffer and her husband Alan, of China.
BEVERLY A. PREBLE, 78, of Waterville, passed away on Friday, October 5, 2018, at Lakewood Continuing Care Center, in Waterville. Locally, she is survived by a son, Brett Hoskins and wife Kelley, of Vassalboro, and a daughter, Penny Bard and husband David, of Oakland.
Responsible journalism is hard work!
It is also expensive!
If you enjoy reading The Town Line and the good news we bring you each week, would you consider a donation to help us continue the work we're doing?
The Town Line is a 501(c)(3) nonprofit private foundation, and all donations are tax deductible under the Internal Revenue Service code.
To help, please visit our online
donation page
or mail a check payable to
The Town Line, PO Box 89, South China, ME 04358
. Your contribution is appreciated!
http://townline.org/wp-content/uploads/2016/06/TownLineBanner-1030x206.jpg
0
0
Website Editor
http://townline.org/wp-content/uploads/2016/06/TownLineBanner-1030x206.jpg
Website Editor
2018-11-14 14:11:32
2018-11-14 17:03:00
Obituaries, Week of November 15, 2018