FOR YOUR HEALTH – Lyme Disease Prevention and Awareness in Maine: What You Need to Know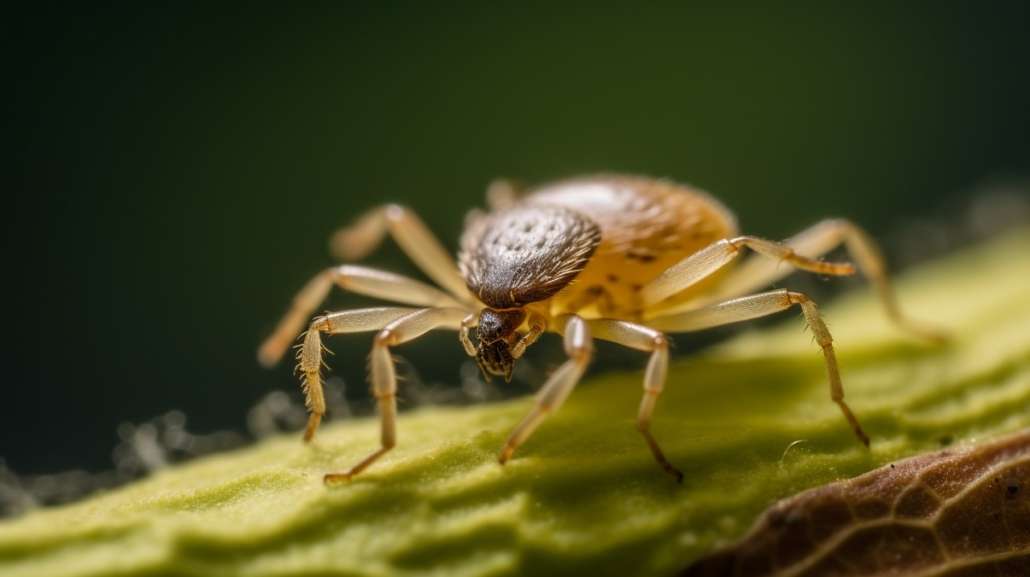 As warmer months approach, the prevalence of ticks and the risk of contracting Lyme disease increase, especially in Maine. The state has consistently ranked high for Lyme disease cases, making it crucial for residents to be informed about prevention measures and early detection.
Lyme disease, caused by the bacterium Borrelia burgdorferi, is transmitted to humans through the bite of infected black-legged ticks, also known as deer ticks. In recent years, the number of reported cases of Lyme disease in Maine has significantly increased. According to the Maine Center for Disease Control and Prevention (Maine CDC), there were 2,079 confirmed cases in 2021, reflecting a steady rise in numbers over the past decade.
As climate change continues to affect Maine's ecosystem, warmer temperatures and milder winters contribute to the expansion of tick populations. This, in turn, increases the risk of Lyme disease transmission. Maine residents need to be vigilant in their efforts to prevent tick bites and seek prompt treatment if bitten.
Prevention remains the best defense against Lyme disease. Experts recommend taking the following precautions during outdoor activities, particularly in wooded and grassy areas:
Use insect repellent: Apply repellents containing at least 20% DEET on exposed skin and clothing. The Environmental Protection Agency's (EPA) website offers a tool to help select the right repellent for your needs.
Wear protective clothing: Opt for long sleeves, long pants, and closed-toe shoes when venturing into tick-prone areas. Light-colored clothing makes it easier to spot ticks.
Treat clothing and gear: Apply permethrin, an insecticide, to clothes, shoes, and camping gear for added protection.
Avoid tick habitats: Stay on well-trodden paths and avoid tall grasses and brushy areas where ticks are commonly found.
Perform tick checks: After spending time outdoors, thoroughly check yourself, your children, and your pets for ticks. Pay special attention to areas like the scalp, behind the ears, armpits, and the groin.
If you find a tick on your body, remove it as soon as possible using fine-tipped tweezers. Grasp the tick close to the skin's surface and pull upward with steady, even pressure. After removal, clean the bite area with rubbing alcohol or soap and water.
Early detection and treatment of Lyme disease are vital to preventing severe complications. If you notice a tick bite, watch for symptoms like fever, chills, fatigue, muscle and joint aches, swollen lymph nodes, and the characteristic "bull's-eye" rash. These symptoms may appear anywhere from three to 30 days after the bite. If you experience any of these symptoms or suspect you've been bitten by a tick, consult your healthcare provider immediately.
Maine has implemented various programs to educate the public about Lyme disease prevention and control. The Maine CDC offers a "Tick Identification Program," where residents can submit ticks for identification and testing. This helps track tick populations and the prevalence of Lyme disease in the state.
Furthermore, the University of Maine Cooperative Extension provides resources and conducts tick workshops for residents to learn more about tick identification, habitat management, and personal protection.
Public awareness and preventative measures are essential to curbing the rise in Lyme disease cases in Maine. As tick populations grow, residents must take necessary precautions to protect themselves and their families from the risks posed by these tiny yet dangerous creatures.
Responsible journalism is hard work!
It is also expensive!
If you enjoy reading The Town Line and the good news we bring you each week, would you consider a donation to help us continue the work we're doing?
The Town Line is a 501(c)(3) nonprofit private foundation, and all donations are tax deductible under the Internal Revenue Service code.
To help, please visit our online
donation page
or mail a check payable to
The Town Line, PO Box 89, South China, ME 04358
. Your contribution is appreciated!
https://townline.org/wp-content/uploads/2016/06/TownLineBanner.jpg
0
0
Website Editor
https://townline.org/wp-content/uploads/2016/06/TownLineBanner.jpg
Website Editor
2023-05-17 14:09:51
2023-05-17 14:09:51
FOR YOUR HEALTH – Lyme Disease Prevention and Awareness in Maine: What You Need to Know