I'M JUST CURIOUS: Different uses for beer, soap, coffee grounds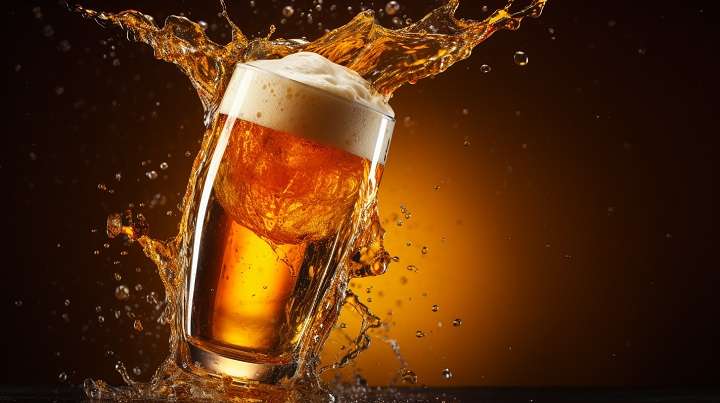 This column will make some folks happy and some probably not so happy. I am going to start with beer:
For some who the thought of using beer for anything other than drinking could cause them painful thoughts, this might make you feel a little better: Do you have any yellow patches in your lawn (possibly from a fungus)? IF you have any flat beer in the house, feed it to the yellow (finding flat beer a problem?) and watch it improve.
Need help falling asleep? Not a drinker, you don't have to be. I don't know where to find it but I read you need to buy some India pale ale, no, not to drink. Wash your pillowcases with three to five tablespoons of the ale, the hops make quite the sedative.
Wish Mom and Dad knew you could use beer to wash the smell of skunk off your dog. If my Mom was still alive I would love to tell her this one! Mom went into our barn one night and came back into the house smelling of skunk. We dug through the pantry looking for anything tomato trying to find the cure. Of course, the skunk had sprayed Mom close to our front door and that smell lasted just way too long! Got any stories?
Do you have gold jewelry? You don't need the expensive cleaner. Pour some pale beer in a shallow bowl, add the jewelry. After soaking for 10 minutes, buff with clean cloth – it sparkles again.
Do you ever have slivers of bar soap? Slivers have uses, too.
Do you have a zipper that sticks? Rub the sliver on the teeth of the zipper, a couple of ups and downs and ta-da, it works.
Do you have a cabinet or room door that sticks? That's right, just rub the soap sliver where it seems to be sticking. Works like a charm.
Do you have a pet who likes to chew, and is trying to chew electrical cords? Wipe those cords with your sliver of soap and your pet will decide the taste is not appealing.
Coffee grounds are usually a throw-away item in the home. There are uses for the used grounds.
Do you have black clothing that's faded? Revive them with coffee "dye". Steep ¼ cup of coffee grounds in one gallon of water for 10 minutes. Pour in washer with clothing and run on gentle cycle (no soap). Once the dying is over run a cycle of the washer with a cup of vinegar.
Coffee grounds for the garden. Sprinkle a thin layer of coffee grounds over the soil. When it rains, nitrogen will seep into the dirt. It will create a healthier environment.
I am going to get a little personal for a few minutes. I guess most people are aware that Florida, as well as a few other states, just experienced a hurricane. When I first moved here from New England my family and friends thought if the news said "Florida" then it must be affecting me. Not the case. I live in what is referred to as "Central West Coast" Florida. It means we are on the west coast of Florida and midway down the coast.
I have been here the better part of 40 years and have always considered myself lucky this is the area I landed in! David moved here from Maine in March and he was feeling uneasy (to say the least) about all the talk of hurricanes. I explained to him there are many types of areas here just as in Maine. There are miles of coast and some lowlands in Citrus County but for the most part we have comfortable elevation. Dave kept the TV on and watched here as it rained, and we had some wind. The TV is, of course, showing all the hardest hit areas of the coast and across state.
I recommend whenever anyone is relocating, please research the areas you are interested in. I have met too many people who moved here with so little information. For instance, because you visit here once and the property appears dry, next time you come, it looks like a lake. Get the idea?
Are you curious about anything Florida? Let me know, I'm not selling anymore but I haven't forgotten what I have learned! Contact me at DebbieWalker@townline.org.
Responsible journalism is hard work!
It is also expensive!
If you enjoy reading The Town Line and the good news we bring you each week, would you consider a donation to help us continue the work we're doing?
The Town Line is a 501(c)(3) nonprofit private foundation, and all donations are tax deductible under the Internal Revenue Service code.
To help, please visit our online
donation page
or mail a check payable to
The Town Line, PO Box 89, South China, ME 04358
. Your contribution is appreciated!
https://townline.org/wp-content/uploads/2016/06/TownLineBanner.jpg
0
0
Debbie Walker
https://townline.org/wp-content/uploads/2016/06/TownLineBanner.jpg
Debbie Walker
2023-09-06 14:17:03
2023-09-06 14:25:06
I'M JUST CURIOUS: Different uses for beer, soap, coffee grounds