by Gerald Day
Let me give you an idea of what it was like living in a small town in Maine in the early '40s and '50s. This was a long time before computers, cellphones and TVs in every home. I was in high school before we had a TV and they were nothing like we watch today. I have some vivid memories of that time.
In those years, each town had individual schools in each area of town and ours was called Windsor Neck Grammar School. The reason we had so many schools was because we didn't have transportation like we have now. Students had to be able to walk to school. The ratio of teachers to students back then was six to one. Teachers of today would love to have that kind of ratio.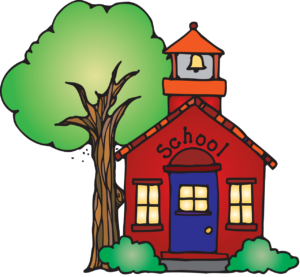 Our teacher, Mrs. Jones, knew each student, as she had seen us grow up from cute children to brats as we got older. Nowadays, they would call myself and my brother troublemakers. We just had busy hands and minds so the teacher gave us projects to do.
One of the first tasks I was assigned was to erase the blackboard. (Remember, there were no computers back then.) I did a good job doing that. So good that she thought I might be able to start the wood burning stove in the morning, as that was how we heated the school. Everything was going fine until hunting season, a time when all the boys old enough carried some ammunition around with them.
We were so young the grown ups only let us use .22 low caliber rifles, which contained about 20 grains of powder and were better suited to target practice than to hunting.
One morning while I was starting the fire, my brother threw a .22 caliber bullet into the fire. Well, in a short time there was a small bang and a "ting" sound, that was all.
A couple of weeks later my brother came to school with a .30-.30 caliber hunting rifle cartridge, which has about seven times the gun powder of the .22 caliber. While I was reaching for more wood, he threw the .30-.30 round into the stove. It didn't go off like the .22 had. We thought it was a dud. Mrs. Jones took roll call, which didn't take that long with only six students, and there was still no explosion from the stove. I thought I had escaped my brother's antics unscathed. Mrs. Jones began the morning lessons. Suddenly, the stove covers jumped up and back down with a clatter and sparks flew everywhere. Not phased, Mrs. Jones stood up from her desk and calmly walked over to examine the damage and the dent in the side of the stove. Without saying a word, she returned to her desk.
Then she looked at me. I knew I was in trouble when she motioned me over to her desk. She sent me to the storage room to sit facing the wall. She must have heard me going through stuff in the closet because she decided I needed to be where she could see me and soon had me stand in the corner facing the wall instead.
My brother started snickering at the trouble he had gotten me into. She told him to stop or he could stand in another corner. So he stopped.
I was not allowed to start the fire anymore.
Shortly after that we moved to the new consolidated grammar school. I was in the sixth-grade or seventh-grade, maybe age eight or nine. That was 1946, 74 years ago. When Mrs. Jones and her sister retired from teaching, they opened a restaurant on Route 17. It is still in operation today under the name of "Priscilla's Diner." Maybe you have eaten there.
We would do anything to get money for school clothing. Daily, I worked on a farm, milking cows at 4 a.m. and again at 4 p.m., seven days a week. It took about two hours for each milking. Every six weeks, when a farm needed help cleaning out their chicken barns, I'd help there, also. They raised 6,000 chicks, called broilers, and they kept them for six weeks until fully grown. Then the chickens were picked up for processing. The week after they were picked up and prior to the arrival of the next batch, the barns had to be cleaned and made ready for the new chicks. When Gray's or Scott's blueberry fields needed blueberry rakers, we did that, too.
By my second year in high school I was tired of small jobs and having no money. I went to the Edwards Cotton Mill, in Augusta, to get a job working from 4 to 11 p.m. I continued to go to school until I started falling asleep in class. The school found out I was working in the mill so they called and made the mill let me go.
When I was 17-1/2 years old, and could go into the military with a parent's consent, my mother signed for me and away I went to the U.S. Air Force to make it a career.
Responsible journalism is hard work!
It is also expensive!
If you enjoy reading The Town Line and the good news we bring you each week, would you consider a donation to help us continue the work we're doing?
The Town Line is a 501(c)(3) nonprofit private foundation, and all donations are tax deductible under the Internal Revenue Service code.
To help, please visit our online
donation page
or mail a check payable to
The Town Line, PO Box 89, South China, ME 04358
. Your contribution is appreciated!
https://townline.org/wp-content/uploads/2019/07/Town-Line-Website-banner-v3-1030x206.jpg
0
0
Website Editor
https://townline.org/wp-content/uploads/2019/07/Town-Line-Website-banner-v3-1030x206.jpg
Website Editor
2020-08-12 16:32:16
2020-08-12 16:32:16
Memories of Windsor during the 1940s and 1950s