OBITUARIES for Thursday, April 1, 2021
HAROLYN K. CLIFFORD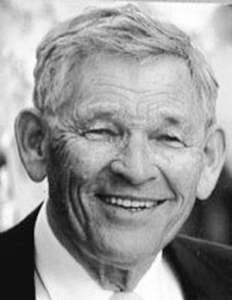 WATERVILLE – Harolyn Kenneth "Stub" Clifford, 97, passed away on Saturday, March 6, 2021. Harolyn was born on July 5, 1923, in Benton, the son of Harold E. and Marguerite (Stinchfield) Clifford.
He was the husband of Marjorie (Varney) Clifford, with whom he shared 74 years of marriage.
He was a graduate of Lawrence High School, in Fairfield, class of 1942.
Harolyn was in the Army Air Corps while serving in World War II and achieved the rank of TEC4 as a radio repairman. He served in Hawaii and Iwo Jima.
He worked for Central Maine Power Company for 43 years, retiring in 1989 as the superintendent of the Northern Division, Department of Meters.
He enjoyed many outdoor activities, including hunting, fishing, golfing, and gardening. He also enjoyed bowling, woodworking, genealogy, and spending time with family.
He was a Mason at Waterville Lodge #33 AF & AM, a 32nd degree Scottish Rite, Valley of Augusta, and a Shriner, Kora Temple. He received his 55-year pin in 2007.
In addition to his wife, Marjorie, Harolyn is survived by his daughter, Linda Livingston and her husband Robert, of Harpswell; daughter, Mary Clifford, of Methuen, Massachusetts; son, David Clifford and his wife Gisele, of Vassalboro; daughter, Beth Clifford, of Benton; his brothers, Roger Clifford, of Benton, Allen Clifford and his wife Goldie, of Canaan; his grandchildren, Kristi, David, Christopher, Devin, Dillon, Nathan, Stephanie, and Jenna; and his great-grandchildren, Victoria, Bailey, Tabitha, Belle, Kyle, Conor, and Spencer; and several nieces and nephews.
Mr. Clifford is predeceased by his parents; his daughter, Laurie Jean Clifford; and four siblings, Marion Liberty, George Clifford, John Clifford, and Ellen Holt.
Burial will be at Pine Grove Cemetery, in Waterville, in the spring.
Arrangements are in the care of the Lawry Brother's Funeral Home, 107 Main St., Fairfield, where condolences may be shared with the family on the obituary page of the website at http://www.familyfirstfuneralhomes.com.
ln lieu of flowers, donations in Harolyn's memory may be made to the Juvenile Diabetes Association, JDRF, 200 Vessey St., 28th floor, New York, New York, 10281 or the Shriners Hospital for Children, 51 Blossom St., Boston, MA 02112.
CLARENCE BOUDREAU
WATERVILLE – Clarence "Ray" Boudreau, 93, of Waterville, passed away Saturday, March 13, 2021, in Bangor. He was born to Anastasia "Sadie" Glendenning and Vilbon Boudreau.
Ray worked in shipping and receiving for McLellan's Department Store, custodian at Thomas College, and custodian at St. Joseph Maronite Church, all in Waterville.
Ray was a kind man who loved to tease others and enjoyed others teasing him. He was a one of a kind man who was a real "character".
Ray was predeceased by his parents; brother, James and brother, Gerry.
Surviving are his wife Jeannette (LePage) Boudreau; stepchildren, Vickie and Pete LaCroix, Richard and Belinda Collman, Bob and Sharon Collman; grandchildren; plus many nieces and nephews.
There will be a Mass at Notre Dame Church, 116 Silver St., in Waterville, on Saturday, April 10, at 10 a.m. There will be a celebration of life after Mass at 12 Halde St., in Waterville.
Interment will take place at a later date.
MADELINE R. PARMENTER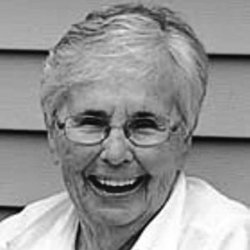 WHITEFIELD – Madeline R. Parmenter, 92, passed away on Sunday, March 14, 2021. She was born in Augusta, in 1929, to the late Ernest Doyon and Rose (Pomerleau) Doyon.
Madeline spent decades working at Statler Tissue Paper Co., and Augusta News, both in Augusta.
Upon retiring, she enjoyed cross country trips with her husband and friends where they all shared wonderful views, many experiences and lots of laughs. Madeline spent time at their camp on Square Lake, in Aroostook County, where, for 40-plus years enjoyed family, friends and fun. Fishing, hunting, story telling, pulling pranks, and playing poker were always the necessities of a fantastic time at camp.
Madeline enjoyed knitting, crocheting and was known for her beautiful knitted kitchen hand towels.
Mrs. Parmenter was predeceased by her husband of 60 years, Mervyn Parmenter; and her sisters, Lucille Gerine Small and Dolores Irene Weeks.
She is survived by Marlene Richards and her husband Jon, of Windsor; a sister-in-law, Irene Parmenter of Charleston, South Carolina; and several nieces, nephews and cousins.
There will be no public visiting hours.
A committal service will be held in the spring in new Maine Veterans Memorial Cemetery, in Augusta, where she will join her husband, Meryvn.
Arrangements have been entrusted to Plummer Funeral Home, 983 Ridge Rd., Route 32, Windsor. Condolences, photos and stories may be shared at http://www.plummerfh.com.
Donations may be made to the Amy Buxton Pet Pantry, South Parish Congregational Church, 9 Church St., Augusta, ME 04330.
MARY JEAN SHOREY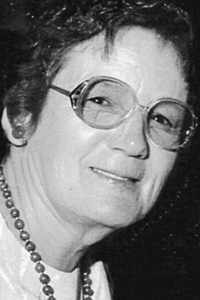 WATERVILLE – Mary Jean (Potter) Shorey, 86, passed away Tuesday, March 23, 2021, at Woodlands Center, in Waterville. She was born June 9, 1934, in Conway, New Hampshire, the daughter of Philip and Lottie (Irish) Potter.
She enjoyed cooking, crocheting, reading and gardening.
Mary is survived by two daughters, Chrystal Hassen and husband Doug, of Waterville, and Janet Shorey, of Waterville; many grand- and great-grandchildren.
She was predeceased by her parents; brothers, John Potter and wife Janet, Robert Potter and wife Susie, David Potter and wife Evelyn, Richard Potter and Harry Potter. There will be no visitation hours or funeral service.
Arrangements under the direction and care of Dan and Scott's Cremation and Funeral Service, 445 Waterville Rd., Skowhegan ME 04976.
In lieu of flowers, friends wishing may make donations in Mary's memory to Somerset Humane Society, P.O. Box 453, Skowhegan, ME 04976.
DAVID I. IFILL SR.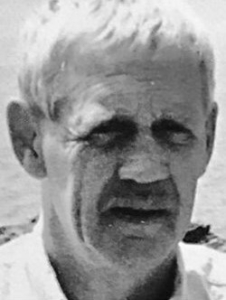 LANCASTER, S.C. – David I. Ifill Sr., 79, of Lancaster, South Carolina, and formerly of Vassalboro, passed away on Saturday, March 20, 2021, at Atrium Medical Center in Monroe, North Carolina. He was born in Waterville on September 12, 1941, the son of Llewellyn and Kathleen (Brown) Ifill.
He was educated in Vassalboro schools and graduated from Winslow High School in 1960. He also attended Mississippi State University.
David worked in the Local #320 Union as a millwright throughout the northeast and he also worked at Maine Central Railroad, owned several small businesses in metal fabrication and constructed many large steel support systems in shopping malls, department stores and in many different industrial applications. In the mid-1990s he worked for Valmet, of Finland, and traveled to Spain, Colombia, Canada and Sweden, where he further developed many skills in the paper industry. In 2004 he and his son formed HeadboxHelp LLC to serve many paper corporations across America in the work he loved.
David enjoyed playing and watching college and pro-football on TV. He also enjoyed hunting as a young man and belonged to the Big Bucks of Maine Club. He enjoyed collecting antiques, cannons, coins, knives, swords, old pictures and paintings. He also liked taking pictures on family vacations and while traveling for his work.
He built his own home in Vassalboro and was very skilled in horticulture. He also was known for being able to fix anything and was a very talented man. He would help anyone in need and was very generous to all who knew him. Later in life he especially enjoyed taking his granddaughter, Emily, everywhere and doing special things with her.
He was predeceased by his parents; and three brothers, James, Robert and Richard.
David is survived by his wife of 56 years, Jacqueline (Boucher) Ifill; a daughter, Michelle L. Ifill of Rock Hill, South Carolina; a son, David I. Ifill Jr. of Lancaster, South Carolina; a granddaughter, Emily Megan Ifill, of Lancaster, South Carolina; a brother-in-law, Lou Boucher, of New Harbor; and several nieces and nephews.
McCray Funeral Home is serving the family.
CHARLIE MEANS III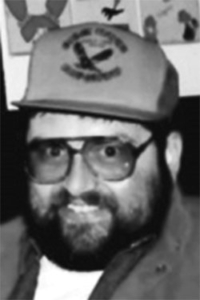 CHELSEA – Charlie "Chuck" Means III, age 63, passed away on Thursday, March 25, 2021. Chuck was born in Waterville on August 16, 1957, to Charlie A. Means Jr. and Dorothy (Rawley) Means.
He grew up in Winslow and graduated from Winslow High School in 1976. He graduated from Casco Bay College in 1980 with a degree in computer science, and started working for the state of Maine as a computer operator. Chuck retired as a senior systems analyst after 22 years of service.
Despite a debilitating medical condition, Chuck lived life to the fullest over the years, doing the things that he enjoyed – playing guitar, riding motorcycles, bulldozing with his John Deere tractor, camping, and going boating and fishing. He particularly enjoyed boat trips down the Kennebec River and riding the waves on the ocean and riding his jet ski on Damariscotta Lake, where he and his family were later able to own a camp.
He was always upbeat and joking, and had the gift of cheering up others. Chuck took great pride in his work and learned to do mechanical, electrical, and plumbing jobs, house renovating and woodworking.
More than anything, Chuck was a devoted husband and father. Though he couldn't get to church in later years, his life philosophy was "God first, family second and work third". He was married to his wife Tina for 33 years, and they were thrilled when their daughter, CariAnn, came into their lives.
Even when CariAnn became an adult, Chuck continued to call her his "Little Princess." He loved his dogs and they always vied for his attention, so much that he was nicknamed the "Dogfather" by his family.
Chuck was predeceased by his mother and several aunts and uncles.
He is survived by his wife; his daughter, of Chelsea; his father Charlie Means Jr., of Waterville; his sister Cheryl McInnis and her husband Dana, of Winslow; nephews Craig McInnis and his wife Jennifer and children, of Waterville, and Christopher McInnis and his wife Rachel and children, of Winslow; his uncle Richard Rawley, of Windsor; his uncle David Rawley and his wife Marie, of Waldoboro; and several cousins.
A Celebration of Life will be held at 1 p.m. on Thursday, April 1, at Lighthouse Baptist Church, 108 Maple Street, Farmingdale, Maine.
Arrangements are under the direction and care of Gallant Funeral Home, 10 Elm Street, Waterville, Maine.
An online guestbook may be signed, condolences and memories shared at http://www.gallantfh.com.
In lieu of flowers, the family is requesting that donatoins be made to the: Bread of Life Ministries, 159 Water St., Augusta, ME 04330, or any humane society.
JAMES L. WINTERS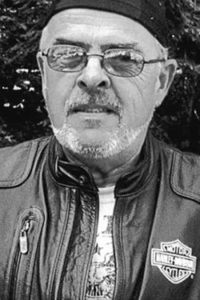 OAKLAND – James I. Winters, 69, of Oakland, passed away peacefully at home on Friday, March 26, 2021. He was born in Waterville on August 3, 1951, the son of the late Irving and Mary (Richardson) Winters.
James attended Williams High School, in Oakland. On November 8, 1969, he married his high school sweetheart, the former Anita Begin. The couple shared nearly 51 years together.
James was a very hard-working man. He was employed with several businesses over the years including Cottle's Grocery Store, Joseph Motor Company, both in Waterville, a car care products company, worked for Sonny Breton, at Madison Superette, worked for Paul Langette, at Fairfield Masonry, Guardian Building Products, and finally was a driver for Motor Supply Co.
His passion was riding motorcycles. He and Anita enjoyed many riding adventures together. He loved meeting his friends at Dunkin' Donuts before going on their rides. He was a member of United Bikers of Maine. In his younger years he enjoyed hunting, fishing, ice fishing, and snowmobiling.
James is survived by his wife, Anita Winters; his son, Sean Winters, of Oakland; his brother, Richard Winters and his wife Terry, of Abbott; his nieces, Niya and Xenia Winters and their families.
An online guestbook may be signed, and memories shared at http://www.familyfirstfuneralhomes.com
Arrangements are by Lawry Brothers Funeral & Cremation Care, 107 Main St., Fairfield.
RICHARD F. HARRIS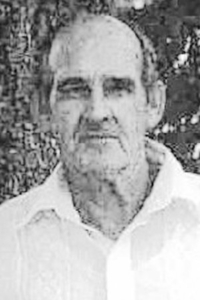 WEST PARK, Fla. – Richard Frank Harris, 89, of Hollywood, Florida, and Waterville passed away on Tuesday, February 9, 2021. Richard was born in Melbourne, Arkansas, on November 7, 1931, to Robert Frank Harris and Audie Maye Landers.
He enlisted in the United States Navy and it was during his station in Brooklyn, New York, that he met his future wife, Marion Jane Fitzgerald. Both Marion and her twin sister, Marie, were serving in the Navy Reserve as WAVES. Richard and Marion married in 1958, in Waterville. Due to military service they traveled early in their marriage and were stationed in Rota, Spain, and Oakland, California. Richard retired from the Navy after 20 years of service and they settled in Waterville where they raised their four children, Robert, Audie, Wanda and William.
After retirement from the Navy, Richard became a private personal care attendant providing compassionate and therapeutic care. After his second retirement, Richard and Marion split their time between Florida and Maine where they enjoyed Square Dancing and playing bridge. They made several trips to Arkansas for family reunions. Richard was a communicant of Sacred Heart and Notre Dame Catholic churches, in Waterville, and a member of American Legion and Veterans of Foreign War.
Richard and son, William, provided compassionate care to Marion after she suffered a stroke in 2010 and she was able to stay at home until her death. Richard truly died of a broken heart, five months after Marion's passing. They celebrated their 62nd wedding anniversary. Richard was a devoted and loving husband, father, and grandfather.
Survivors include his children Robert, Audie (Jeff Pomerleau), Wanda Lewis and William; grandchildren, Joseph Lewis (Sarah) and Eliot and Nolan Pomerleau; his sister-in-law, Marie Varney (son Charles) and brother-in-law, Robert Fitzgerald.
He was predeceased by his wife, Marion Jane.
Responsible journalism is hard work!
It is also expensive!
If you enjoy reading The Town Line and the good news we bring you each week, would you consider a donation to help us continue the work we're doing?
The Town Line is a 501(c)(3) nonprofit private foundation, and all donations are tax deductible under the Internal Revenue Service code.
To help, please visit our online
donation page
or mail a check payable to
The Town Line, PO Box 89, South China, ME 04358
. Your contribution is appreciated!
https://townline.org/wp-content/uploads/2019/07/Town-Line-Website-banner-v3-1030x206.jpg
0
0
Website Editor
https://townline.org/wp-content/uploads/2019/07/Town-Line-Website-banner-v3-1030x206.jpg
Website Editor
2021-03-31 13:35:25
2021-03-31 13:35:25
OBITUARIES for Thursday, April 1, 2021