DIANE M. GODIN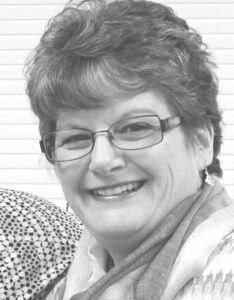 MADISON – Diane M. Godin, 58, died unexpectedly on Wednesday, April 1, 2020, at her home following a brief illness. Diane was born on February 17, 1962, the daughter of Richard P. Plourde and Vergie E. (Norwood) Plourde, their third child of five.
Diane attended Skowhegan schools and graduated from Skowhegan Area High School in 1980. Diane was very active as an officer of her class and continued to plan and support class reunions for several years. She attended her first year of college at Mankato State University, in Minnesota, and completed her degree in childhood development at the University of Maine, Orono. Diane graduated Cum Laude in 1986 and was inducted into the Phi Kappa Phi Honor Society.
Diane married Larry Godin in 1982. While working their way through college, they also raised two daughters, who were the center of their lives. After completing college, Diane placed her career on hold to follow her husband to Greenville so he could start his dream job in forestry. Together with both of their family's support, they built their first home in the little town of Beaver Cove. In 1989, Diane and Larry moved to Madison where they have lived since, raising their family and sharing life with extended family members in neighboring towns.
Diane worked a variety of jobs throughout her life and volunteered in support of her children and her community as a Girl Scout leader, a member of Hospice of Somerset County and a Princess in the Red Hat's Society. Diane worked as a young child and through college at Dick's Market, her family's convenience store. She often stated, "If you stood on a milk crate and you could reach the cash register, you were old enough to work."
Diane worked in a variety of municipalities starting in the early '80s and in 2001 she was appointed Registrar of Deeds of Somerset County by Governor Angus King. Diane was then re-elected for three successive terms. While registrar, she efficiently redesigned the office space and operational practices bringing the department into the 21st century, always keeping the taxpayers in mind. Diane was instrumental in bringing the county's records into a digital format and she was a leader in the charge of those efforts at the state level. As a manager, Diane was an advocate for providing opportunities to young women struggling to find employment.
Diane was an incredibly talented individual. She was the go to person for her extended family whenever someone asked the question, "How would we do that?" She was a seeker of knowledge in any topic that interested her. She poured that knowledge into practical use and enjoyment as a seamstress, an artist, a genealogist, a chef, a home renovator, a plumber and a craftsperson. Diane was bold, informed and passionate. Good, bad or indifferent, you knew what was on her mind.
Diane's greatest passion was her family. Diane and Larry were each other's best friends, travel mates and loyal supporters. Her daughters, Terri and Katie, were her purpose and her soul and her granddaughter, Charlotte, owned her heart. Diane was so very excited to know that another grandchild was on the way in September. She enjoyed the simple things in life, a backyard BBQ and swim in her parent's pool, a campfire and overnight on the island at Wyman Lake, a good book or movie and a new recipe for dinner.
Diane was predeceased by her sister, Amy Bowman; and her grandparents, Leon and Catherine Plourde, Edward and Vernice Maheu, Maynard Norwood, Pup and Mammie Lynds, Gram Godin, Albert Godin Jr. and Grammy Sites.
Diane is survived by her husband of 37 years, Larry Godin; her daughter and son-in-law Terri and Darrick Herald; her daughter Katie Godin; granddaughter, Charlotte Herald; parents Richard and Vergie Plourde, in-laws Fred and Iva Godin; siblings Eric Plourde, Jolene Plourde, Bill Bowman, Lisa (Brent) Duguay, Jeffrey (Andrea) Godin; and many nieces and nephews that she all adored.
A Celebration of Life for Diane will be held at a future date to be determined.
Arrangements are entrusted to the care of Smart & Edwards Funeral Home, 183 Madison Ave., Skowhegan.
Anyone wishes to leave the family messages can do so on our website at www.smartandedwardsfh.com
Donations in Diane's memory may be made to: Anson, Madison, Starks Ambulance Service, 11 Arnold Ln., Anson, ME 04911, (207-696-5332), whose employees have always shown great respect and compassion.
REGINALD J. COUTURE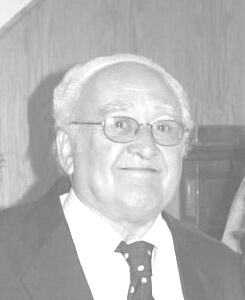 WATERVILLE – Reginald J. Couture, 87, passed away peacefully in his sleep at home on Friday, April 3, 2020. He was born on April 22, 1932, in Winslow, the son of William A. and Elizabeth (Dusty) Taylor.
He grew up on a farm with his 12 siblings and enjoyed sharing stories of all their adventures and always had fond memories of his childhood. He attended Waterville schools and graduated from Waterville High School in 1950.
He proudly served his country in the U.S. Air Force from 1951-1955 during the Korean War. When he returned to civilian life, he worked alongside his brothers and sisters at the family business founded by his father, W.A. Taylor, Inc., in Waterville. He worked as a service technician and delivered appliances until his retirement in 2002.
He married the former Orita (Talbot) on May 30, 1959, and together shared a life of love, happiness and devotion to each other and their five children. He remodeled the whole house before they would move their young family into a house that would be filled with love, laughter, joy and precious memories and welcomed one more child. He passed away in the house he lived in for more than 50 years!
He loved going for Sunday rides, playing cards and always loved a great steak! He loved going to Hollywood Slots with his brothers and especially looked forward to time spent with his children and grandchildren, be it birthdays, holidays or just for no special reason at all. He was a wonderful, caring grandfather to three grandchildren that he was very proud of and each one held a special place in his heart. He was blessed with twin great-granddaughters that filled his heart with joy and laughter. We all loved the way his face would light up when he saw his grandchildren and great granddaughters come to visit. He loved telling jokes to anyone he thought might get a laugh out of it.
He was baptized, attended weekly services and sang in the Sunday Choir at Sacred Heart Church,in Waterville. He was a member of Corpus Christi Parish, in Waterville, the Bourque-Lanigan American Legion Post #5, in Waterville, and the Forrest J. Pare VFW Post #1285, in Waterville. He also enjoyed visiting St. Joseph's Oratory, in Montreal, Canada, and last visited with his daughter Debra in 2014.
He was predeceased by his parents; wife Orita of 48 years; son Dana; brothers William Jr., Bernard and sisters Cecile Dugas and Agnes Pomerleau; his children Diana Patterson and husband Kenneth, Andrew Couture, Linda Bard and husband Steven, Debra Cusick and husband William; grandchildren Alicia Couture Lemieux and husband Seth, Benjamin Bard, and Lillianna "Isabella" Cusick; great-grandchildren Anastasia and Taylor Lemieux; brothers Kenneth, Eugene, Harvey, and James, sisters Rita Cormier, Elizabeth "Betty" DeRaps, Genevieve "Genny" Adams, Norma Stankevitz; and several nieces and nephews.
At his request, there will be no public visiting hours.
There will be a Mass of Christian Burial in Waterville followed by his burial at the Maine Veterans Memorial Cemetery, 163 Mt. Vernon Rd., Augusta, at later date.
Arrangements are under the direction and care of Gallant Funeral Home, 10 Elm St., Waterville, ME 04901.
An online guestbook may be signed, condolences and memories shared at www.gallantfh.com.
In lieu of flowers, donations may be made in Reginald's name to: ALSAC/St. Jude Children's Research Hospital, 501 St. Judes Place, Memphis, Tennessee 38105 or Boys Town, 200 Flanagan Blvd., Boys Town, Nebraska 68010.
DARLENE A. CORSON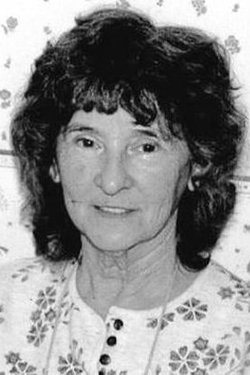 SKOWHEGAN – Darlene Amelia Ames Corson passed away on Saturday, April 4, 2020, at Cedar Ridge Center, in Skowhegan.
She was born in Canaan on November 6, 1938, at home, the daughter of Aratus and Louise (Sincyr) Ames.
She attended Canaan and Skowhegan schools and completed her education.
A farm girl who loved to be out in the hay field with her father and at home helping her mother. It was in a hayfield where she met the love of her life and she married Mayron "Sonny" Corson on July 11, 1955. They were married for 64 years.
Darlene was a loving talented woman who always put her family first. She enjoyed many things being at home with her young children in their younger years, going camping, catching trout and frying them up. Loved traveling, Newfoundland, Canada, U.S. states, Mexico on and on. A homemaker, cooking, hostess. Loved flower gardens where ever she was. Made many quarts of sour pickles which she made and gave most away every year. Worked at Shoe shops and Solon stick factory. She went on to work in the construction business, started out as clerk, then expediter, carpenter, iron worker and other. Every place she worked flowers, plants were there to. Later became a loved C.N.A. at Gorham House, in Gorham.
A member of the Federated Church, in Skowhegan, Grange, in Canaan, Singing Sisters, in Canaan, a chorus of sisters and their families.
She is survived by her husband Sonny; her sons, Wesley Corson and Sue, of Fort Henry, New York, Anthony Corson, of St. Petersburg, Florida, Bradley Corson and Debbie, of Skowhegan; her daughter Debra Newton and Mike, of Fort Ann, New York; eight grandchildren; 19 great-grandchildren; her sisters Pauline Willey and Bernard, of Casco, Sharon Colley and Clayton, of Canaan, June Jewell, of Florida; her brothers, Stanley Ames and Pat, of Canaan, Bob Ames and Betty, of Skowhegan, and several nieces and nephews.
She was predeceased by her brother-in- law Terry Corson; sisters and their spouses, Violet Miller and husband Norman, Ginger Gustafson and husband Lawrence, Hazel Gustafson and husband Gusty, Richard Dicky Ames and wife Linda May, Linwood Ames and wife Rita Marie, Tommy Ames.
Arrangements are entrusted to the care of Smart & Edwards Funeral Home, 183 Madison Ave., Skowhegan, Maine.
Anyone wishes to leave the family messages can do so on our website at – www.smartandedwardsfh.com.
Instead of flowers a donation may be made in Darlene's memory to the Alzheimer's Association, Maine Chapter, 383 US RT1,Suite 2C, Scarborough, ME 04074.
SHIRLEY W. FOXWELL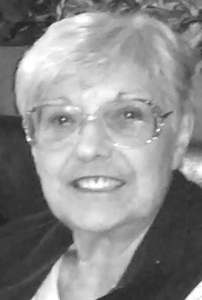 NORRIDGEWOCK – Shirley Winifred (Thomas) Foxwell, 81, passed away Sunday, April 5, 2020, at Cedar Ridge Center, in Skowhegan. She was born November 1, 1938, in England, the daughter of George W. and Winifred E. (Moore) Thomas.
She was employed in various jobs for many years including Peter Foxwell Photography from 1976 to 1980, and owned and operated with her husband, Colin Foxwell, Keston Carpets from 1980 to 1985, then became owner/operator for Foxy Lady Boutique from 1984 to 1995, and worked at Skowhegan Flooring from 1995 to 2005, and from 2005 to 2019, she was an L.L. Bean Agent. Shirley loved to do oil painting, was a member of bowling leagues for over 25 years, and was an avid gardener, especially when tending to her roses.
Shirley is survived by her daughter, Lesley Folsom and husband Steve, of Skowhegan; son, Mark Foxwell and wife Loriann, of Smithfield; two granddaughters, Monica Elian, of Waterville, Mallory Cooley and husband James, of Gaffney, South Carolina; two grandsons Nick Folsom, of North New Portland, Pierce Foxwell, of Smithfield; brother, Terrance Thomas, of England; sister, Sylvia Webster, of England.
She was predeceased Colin Foxwell.
A Celebration of Life will be held at a later date at the convenience of the family.
In lieu of flowers, friends wishing may make donations in Shirley's memory to Cedar Ridge Nursing Home, 23 Cedar Ridge Drive, Skowhegan ME 04976.
DORIS J. GREELEY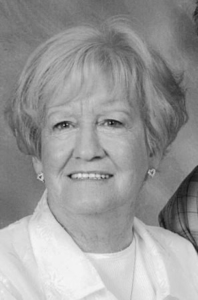 WATERVILLE – Doris June Greeley, 87, a resident of Livermore Falls, passed away Wed­nesday, April 8, 2020, at Inland Hospital, in Waterville. She was born on May 2, 1932, in Livermore Falls, the daughter of Thomas Harlow and Clarice (Hatch) Harlow.
She was a 1951 graduate of Livermore Falls High School. On April 28, 1952, she married Clayton Greeley at her parents home in Livermore Falls. June was a member of the First Baptist Church of Livermore Falls. She was a wonderful, loving mother caring for her family and served as a den mother for Cub Scouts for several years.
June had worked at Duntons Clothing Store, waitressing at the Chuck Wagon Restaurant, and a teachers assistant in the Livermore Falls school system. She was also a cafeteria attendant at Kents Hill School while living on Maranacook Lake, in Readfield.
She enjoyed spending winters in Florida with Clayton and had many special friends. June was an artist and loved painting; doing crafts, was a great seamstress, and make clothing for her grandchildren. She was a loving wife and mother and especially loved being a grandmother and great-grandmother.
She is survived by her sons, Stephen and his wife Carolyn, of Vienna; grandson, Jarad, wife Maria, and great-granddaughter, Isla; Tom's children, her grandsons, Russell, wife Kystal, great-grandson, Stanley; Bill, wife Jaime and great-granddaughter Zoey; Chris, partner Emily, and great-grandson, Hunter Thomas; and Scott and his wife Ann, of Winslow; granddaughter, Jessica; and one sister, Janet Welch of Livermore Falls, her children, Jennifer, Kevin (who was born on June's birthday), Kathie and James; brother-in-law, Doug Greeley, wife Helen, of Hallowell, and their children, Leanne and David.
She was predeceased by her husband, Clayton; their son, Tom Greeley; and grandson, Stephen Jr.; nephew, Joseph Greeley.
Messages of condolence may be sent to www.finleyfuneralhome.com.
Funeral services will be announced at a later date.
Arrangements by Finley Funeral Home, 15 Church Street, Livermore Falls, Maine.
Interment at Pleasant Hill Cemetery, 100 Fayette Road, Livermore Falls, Maine.
ROLAND B. DAVIS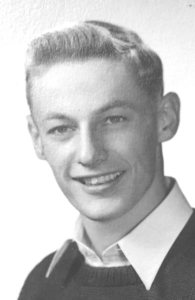 MADISON – Roland B. Davis 87, passed away on Wednesday, April 8, 2020, at Maplecrest Rehabilitation Center, in Madison. He was born on October 27, 1932, in Skowhegan, the son of Leslie and Edna (Adams) Davis.
He graduated from Madison Area Memorial High School in 1951. While in high school he played football. After high school he joined the Air Force, serving from 1952-1954. On November 25, 1956 he married Melvina "Inky" (Labun).
He worked in construction, as a carpenter and as a mechanic. He retired from the Anson-Madison Sanitary District.
He enjoyed hunting and snowmobiling when he was younger. After retiring he kept busy doing woodworking projects, making benches, dressers, and chests for his children and grandchildren. He would sign his completed projects "RBDavis" with the familiar carpenter's pencil he always kept in his shirt pocket. He was a meticulous carpenter. If a project was off by even an 1/8 of inch, he would redo it. All his tools were organized in his garage. If you asked to borrow something, he knew right where it was. And he remembered if you didn't return it!
He was a fan of the Boston Red Sox, Boston Bruins, and the New England Patriots. His favorite football team was the Dallas Cowboys. His favorite saying was "How about those Cowboys?"
Roland is survived by his wife of 63 years and his children: Maureen Doyon and husband Yvon, of Sidney, Donna Davis, of Madison, Dayson Davis and wife Robin, of Madison; granddaughters Danielle Doyon and companion Josh Ellis, of Vassalboro, Delancy Davis and Ravin Davis, of Madison; grandson Brett Doyon, and wife Ashley, of Brunswick; great- grandson Landon Doyon, of Brunswick; several nephews and nieces.
He was predeceased by his parents; daughter Darlene; sisters, Earleen Lancaster, Betty Lemieux and Karleen Collins
Graveside services will be held at a later date this summer at the Forest Hill Cemetery, Madison.
In lieu of flowers, donations can be made in Roland's memory to the Activity Fund at Maplecrest Rehabilitation Center, 174 Main Street, Madison Maine.
Arrangements are under the direction and care of Dan and Scott's Cremation & Funeral Service, 445 Waterville Road Skowhegan ME 0496.
ELEANOR S. GETCHELL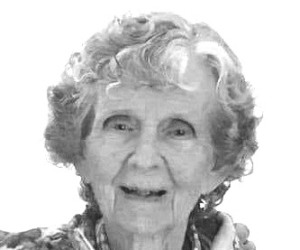 VASSALBORO – Eleanor S. (Shorey) Getchell, 87, passed away Friday, April 10, 2020, at Lakewood Center, in Waterville. She was born March 31, 1933, in Waterville, the daughter of Chauncey and Edith (Gilbert) Shorey.
She was predeceased by her husband, Frank A. Getchell.
She graduated from Winslow High School. Eleanor worked alongside Frank, operating Getchell's Apple Orchard and Getchell's Oil Company, in Vassalboro. She was also a school bus driver and worked at Natanis Golf Course, in Vassalboro. Eleanor was an avid and proud member of the Vassalboro Public Library, devoting many years as a volunteer. In her younger years she enjoyed cross-country skiing, hiking, and spending time at Quimby Pond, in Rangeley. Throughout her life, Eleanor enjoyed birding, reading, gardening, the ocean, family time and was an avid Red Sox fan!
Eleanor is survived by two sons, Frank A. Getchell Jr. and wife Judy, of Vassalboro, John Getchell, of Vasslaboro; grandson, Sean Getchell, of Vassalboro; granddaughter Shannon Boyle of Glenburn; two brothers, Edward Shorey, of Brunswick, Ernest Shorey and wife Bev, of Portland; sister Ethel Murphy, of Portland; numerous nieces, nephews, great-nieces and great-nephews.
A memorial service will be held at a later date at the convenience of the family.
In lieu of flowers, friends wishing may make donations in Eleanor's memory to the Vassalboro Public Library, 930 Bog Road, Vassalboro ME 04989.
Arrangements under the direction and care of Dan & Scott's Cremation & Funeral Service, 445 Waterville Road, Skowhegan, ME 04976.
TODD HUGHES
VASSALBORO – Todd Hughes, 53, son of Robert and Elizabeth Hughes, from Vassalboro, passed away Friday, April 10, 2020. Todd died from complications from pneumonia at the MaineGeneral Hospital, in Augusta.
A service will be held at a future date to be announced.
LORNA A. CURTIS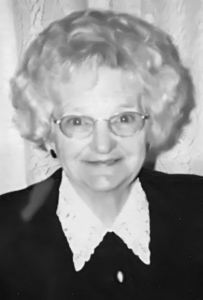 WINSLOW – Lorna A. (Hall) Curtis, 86, passed away Sunday, April 12, 2020, Easter Sunday, at Northern Light Inland Hospital, in Waterville. She was born June 5, 1933, in Brooks, the daughter of Galen and Thelma (Gibbs) Hall. She was one of 13 children.
She was married to the late Mark Curtis and they had three sons, Albert, John and Jeff. Lorna loved baking pies for all her friends and family. She will be deeply missed.
Lorna is survived by her three sons, Albert and girlfriend Linda, John and wife Tamara, Jeff and wife Roxanne; seven grandchildren; seven great-grandchildren; six sisters, Luella Merrifield, of Belmont, Caro Marden, of Hampden, Theona Stubs, of Monroe, Sharon Gray, Sharleen Carmichael, Corrine Littlefield, all of Florida; four brothers, Aubrey Hall, of Florida, Gerald Hall, of Bucksport, Ronald Hall, of Noroboro, Rodrick Hall, of Belfast.
She was predeceased by her parents; husband; sister, Donna Harvey; brother, Erlon Hall; and granddaughter, Rachel Curtis.
A memorial service will be held at a later date at the convenience of the family.
In lieu of flowers, friends wishing may make donations in Lorna's memory to the Unity Fire Department Association, School Street, Unity ME 04988.
Arrangements under the direction and care of Dan & Scott's Cremation & Funeral Service, 445 Waterville Road, Skowhegan ME 04976.
Responsible journalism is hard work!
It is also expensive!
If you enjoy reading The Town Line and the good news we bring you each week, would you consider a donation to help us continue the work we're doing?
The Town Line is a 501(c)(3) nonprofit private foundation, and all donations are tax deductible under the Internal Revenue Service code.
To help, please visit our online
donation page
or mail a check payable to
The Town Line, PO Box 89, South China, ME 04358
. Your contribution is appreciated!
https://townline.org/wp-content/uploads/2019/07/Town-Line-Website-banner-v3-1030x206.jpg
0
0
Website Editor
https://townline.org/wp-content/uploads/2019/07/Town-Line-Website-banner-v3-1030x206.jpg
Website Editor
2020-04-15 13:45:15
2020-04-15 13:45:15
OBITUARIES for Thursday, April 16, 2020