RUSSELL F. WARING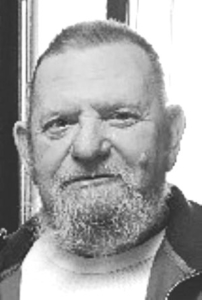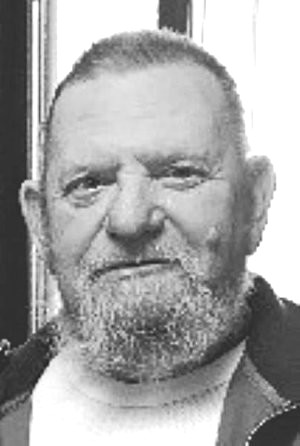 MADISON – Russell Frank Waring, 81, of Madison died Saturday, April 4, 2020, in his home. He was born July 7, 1938, in South Peabody, Massachusetts, son of Russell "Frank" and Eleanor Waring.
He attended Peabody schools. He helped run the family business, Peabody Boat and Supply, while he served in the Marine reserves. Russell "Rusty" bought fixer upper houses and would work his carpentry skills to transform them into beautiful homes before "flipping" them and moving to the next project.
Russell moved his family, including the "in-laws," to Maine in the early '70s to start a working dairy farm in Madison. Along with being a farmer, he continued to use his mechanical, carpentry and bartering skills to build a life for his family. He enjoyed building just about anything he could dream up, fixing up any vehicle or piece of farm equipment he could find and attended any auction he could find to score a deal.
Russell is survived by his mother, Eleanor Waring, of Groveland, Massachusetts; wife of 58 years, Greta; four children, Katherine Quimby, of Skowhegan, and husband George, Russell Waring IV, of Topsfield, Massachusetts, Lisa Gottardi, of Waterville, and Lori Schmitz and husband Randy, of Waterville; sisters, Constance Bowes, of Charleston, West Virginia, and Janice DeWolfe, of Groveland, Massachusetts; eight grandchildren, Tyler, Casey, Ashley, Dillion, Janessa, Jacoby, Kelly and Kyle; several grandchildren; a niece, Darlene, and a nephew, Jeffrey.
He was predeceased by his father, Frank; his two brothers-in-law, Donald J. Bowes and Clyde DeWolfe.
There will be no visitation.
A Celebration of Life will be planned for sometime this summer.
Arrangements entrusted to Dan and Scott's Cremation & Funeral Service in Skowhegan.
Contributions in Russell's name may be sent to National Alzheimer's Association, 225 N. Michigan Ave. FL 17, Chicago, Illinois 60601, or at www.alz.org
ROBERT S. WADE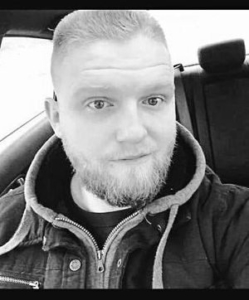 OAKLAND – Robert S. Wade, 25, passed away unexpectedly on Monday, April 6, 2020, at his home. Rob was born on October 8, 1994, in Augusta. He was the son of Thomas and Donna Wade.
Rob had many passions in life. He enjoyed spending time at camp, working on his car, attending car meets, spending time with his friends, cooking, and gardening. He was a hard worker and loved his job at NRF Distributors, as well as his co-workers. He had a heart of gold, and never would hesitate to help a person out.
He was predeceased by two grandfathers, Peter L. Wade Sr. and James E. Higgins.
Robert is survived by his parents; as well a brother and sisters, Matthew Miete and significant other Jen, Shauna Brackett and significant other Brett, Mindy Carter and husband Luke, and Destiny Wade and significant other Jon. Also grandmothers Sheila Hysom and Nancy Wade; many aunts and uncles; and many nieces and nephews.
A celebration of life will be held at a later date.
Arrangements are by Plummer's Funeral Home and Simple Cremation, Windsor.
JOHN S. ROGERS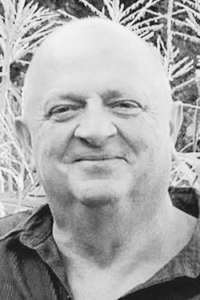 CLINTON – John "Jack" S. Rogers, 68, passed away unexpectedly Sunday, April 12, 2020, at his home, in Clinton. He was born June 20, 1951, in Waterville, the son of Robert "Bob" and Barbara (Jones) Rogers.
He graduated from Lawrence High School, in Fairfield, in 1969, then attended Central Maine Vocational Technical Institute, in Auburn, graduating in 1971. On June 26, 1971, he married his high school "sweatheart" [sic] Linda Grard, in Clinton. He was employed by Country Kitchen, was co-owner of Rogers Brothers Farm, in Clinton, and sole proprietor of Hoofs 'R' US as a Bovine Podiatrist. He enjoyed weekly "town meetings" at Clinton Variety and was vice president of the Lawrence Football Boosters from 1996 to 1998. Jack loved spending time with his children and grandchildren and he attended all their athletic events; he never missed a game. He enjoyed fishing with his family and gambling. While running his hoof trimming business he enjoyed visiting all the local farms but the Flood Farm held a special place in his heart; he loved his farm family.
He also thoroughly enjoyed meeting with his extended family every other year as they gathered for Thanksgiving at the Clinton Snowmobile Club.
Jack is survived by his wife of 48 years, Linda (Grard) Rogers, of Clinton; two sons, Robert Rogers and wife Bonnie, of Clinton, Jacob Rogers and wife Sarah, of Clinton; daughter Shawna (Rogers) Robinson and husband Ryan, of Clinton; grandchildren, Alli Elizabeth Tulley and husband Connor, of Waterville, Logan Rogers, of Clinton, McKenna Rogers, of Clinton, Kaden Dyer, of Troy, Colt Robinson, of Clinton, Anna Rogers, of Clinton, Isabell Rogers, of Clinton; two sisters, Edith (Rogers) Scott and husband Ralph "Sonny," of Florida, Judy (Rogers) Russell and husband Pete, of Fairfield; brother Matt "Gump" Rogers and wife Dorothy, of Atkinson; two sisters-in-law, Lorraine Buker and husband Roger, of Winslow, Dorothy Trahan, of Clinton; two brothers-in-law, Arnold Grard and wife Virginia, of Fairfield, Rick Grard, of Benton; and countless cousins, nieces and nephews.
He was predeceased by his parents, Robert and Barbara Rogers.
A Celebration of Life will be held at a later date at the convenience of the family. Life long friends Tim and Missy Gerow, owners of Clinton Variety, have organized a community memorial drive on Saturday, April 18, at 4 p.m. Community members will gather on the Hill Road and make their way down the Rogers Road.
In lieu of flowers, friends wishing may make donations in Jack's memory to Make-A-Wish, Attn: "Ring Family Event", 66 Mussey Road, Scarborough ME 04074. Donations will go towards granting local wishes.
Arrangements under the direction and care of Dan & Scott's Cremation & Funeral Service, 445 Waterville Road, Skowhegan ME 04976.
CARROLL CARON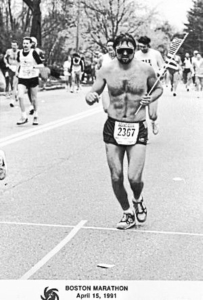 WATERVILLE – Carroll Caron, 62, of Waterville, passed away suddenly in his home on Friday, April 3, 2020.
Carroll was a loving father and a dedicated businessman. He boasted an unparalleled energetic spirit which came in handy while keeping up with his children in their younger years. In fact, they may have had a hard time keeping up with him! He was the storyteller-after-dinner kind of dad; animated and always making sure his children knew they were loved "to Pluto and back," as the moon was simply not far enough. Taking over his father's business, 'It's A Good Pizza,' in Winslow, in the early 1990s, Carroll successfully owned and operated the Winslow based shop nearly 20 years, bringing him even closer to his beloved local community where he grew up.
His many diverse passions included music, drumming, running, and various sports. A self-taught drummer from an early age, he went on to play in several bands including The Imposters. Drumming followed him everywhere and, unfortunately for neighbors and his family, was not the most peaceful of instruments. Deeply inspired by RUSH, he idolized Neil Peart, a world-class drummer whom he'll perhaps now finally get to meet.
An inspiration following one of his many foot surgeries, he was encouraged to walk, however Carroll being Carroll, walking turned into running in no time. This led to some of the best years of his life as he developed a thirst for running, exploring his new passion everywhere; around town and in local road races and marathons, most notably finishing the Boston Marathon, twice. He spoke of wonderful memories of Gilly's Gym where he spent time weight lifting and training with Ernie Gilbert.
Other interesting activities followed, including biking to Bangor and back, running 26.2 miles around a track, completing the Mount Washington road race several times, and roller blading 40 miles on his 40th birthday, just to name a few.
His love of professional sports also extended to attending small town football games in Winslow as he looked forward to the fall every year when the season started.
Carroll is survived by his children, Justin and Brittanie; brother Paul, sisters Lisa and Pauline; ex-wife Bernadette; and many loving grandchildren; nieces, nephews
Arrangements are under the care and direction of Veilleux and Redington Funeral Home. Please visit www.veilleuxfuneralhome.com to share your condolences with Carroll's family.
ROBERT M. LEMIEUX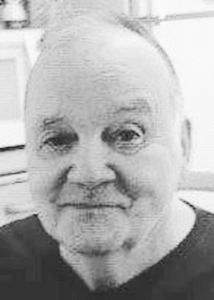 WINSLOW – Robert M. Lemieux, 82, passed away on Friday, April 10, 2020. He was born on December 30, 1937, to Vincent L. and Blanche M. (Patenaude) Lemieux, in North Vassalboro.
Bob was a 1957 graduate of Winslow High School and attended St. John the Baptist Church, in Winslow. He worked for Duratherm Window Corp., in North Vassalboro, where he was the first employee hired by Phil Cole in May 1967, when it was known as Cole's Mills. Bob worked at Duratherm for over 40 years, retiring on January10, 2008.
He had a passion for gardening, fishing and especially hunting.
Bob is survived sons, Robert L. and Lynda Lemieux and their daughters Keryn, Lyra and Alyssa and great-grandson Eliot; Steven R. Lemieux and his children, Josh, Jessi and Ben; and Kenneth L. and Pam Lemieux and their children Elizabeth and Alexander; his siblings, Gerard Lemieux, Mary Westberg, and James Lemieux.
Bob was predeceased by his parents, Blanche and Vincent; and his brothers, Joseph J. Lemieux and Vincent X. Lemieux.
No formal services are planned. Please visit www.veilleuxfuneralhome.com to share your condolences and memories with Bob's family.
In lieu of flowers donations in Robert's memory may be sent to:Vassalboro Fire Dept.PO Box 129N. Vassalboro, ME 04966.
FRANCIS J. ARSENAULT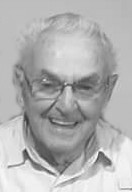 SKOWHEGAN – Francis J. Arsenault, 89, passed away peacefully on Sunday, April 12, 2020, at Cedar Ridge Nursing Home, in Skowhegan. He was born October 10, 1930, in Skowhegan, the son of Andrew and Melinda Arsenault.
He attended Notre Dame Catholic School, in Skowhegan, for eight years and graduated from Skowhegan High School in 1950. On December 13, 1952, he married the former Loraine Boynton, at Notre Dame de Lourdes Catholic Church, in Skowhegan. He was a veteran who proudly served his country in the United States Navy from 1951 to 1959 aboard the aircraft carrier USS Wasp and then on the USS Prairie until his honorable discharge.
Most of his career was driving tractor trailers, "big rigs" with a CB handle of "Popcorn." He transported oil, logs, wood chips, pallets and gun stocks. He was a member of the American Legion, Big Indian ATV Club and Christ the King Parish. He enjoyed Saturday night dances, playing cards, 4-wheeling, puzzles, Red Sox and Patriots games. He loved riding on the local and back roads that usually ended with a stop for ice cream. He and Loraine had traveled to 48 states. He enjoyed attending his grandchildren's sporting events and dance recitals. He loved fishing and hunting, and at the age of 80, shot a bull moose.
Francis is survived by his wife of 67 years, Loraine (Boynton) Arsenault, of Skowhegan; two daughters, Gale Whittemore and husband James, of Skowhegan, Sheila Sherburne and husband Nathan, of Skowhegan; grandchildren, Adam Whittemore and wife Stephanie, of Middleboro Massachusetts, Loreal Flannery and husband Chad, of Whitefield, Jill Davis and husband Tucker, of Concord New Hampshire, Thayne Sherburne and wife Bre, of Skowhegan; great-grandchildren, Kelcie, Brynna, Brayden, Taylor, Reilynn and Jackson; brother Rusty Arsenault, and sister Olive Estes, both of Skowhegan; and many nieces and nephews.
He was predeceased by brothers, Andrew Jr, Agnew, Robert, Wilfred and Dale; sisters, Betty Wescott and Suzanne Daigle.
A Mass of Christian burial will be held at a later date at the convenience of the family.
In lieu of flowers, friends wishing may make donations in his memory to a charity of their choice.
Arrangements under the direction and care of Dan & Scott's Cremation & Funeral Service, 445 Waterville Road, Skowhegan ME 04976.
LOUISE B. SALIEM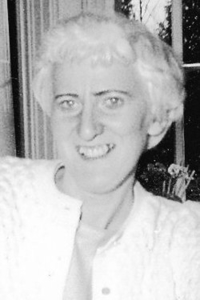 WATERVILLE – Louise B. Saliem, 91, of Waterville, passed away peacefully Sunday April 12, 2020. She was born August 21, 1928, in Waterville, the daughter of Checri and Jamilla (Corey) Saliem.
Louise had a wealth of knowledge of the Lebanese community and many stories about growing up on Head of Falls, in Waterville, which she often shared with her nieces. Her strong faith in God and love for "her church" sustained her throughout her life.
Although Louise did not work out of the house, her contribution and love for her family was endless. Louise spent many hours caring for family and friends that gathered at the Saliem home during the holidays and special family events. The extended family will always remember "Aunt Lofie" for her humor and unconditional love.
Louise will be sadly missed by her nieces, Lori J. (Hawkes) Warwick and her husband Paul, niece and godchild, Trudy A. Hawkes, of Orlando, Florida; her great-niece, Michele Hawkes and husband Jay Poitras, of Bridgton; great-great-nephews, Robert White Jr., Christopher White, Dylan Poitras and great-great-niece Savannah Poitras. She is also survived by many cousins.
She was preceded by her parents, Checri and Jamilla Saliem; brother, Foahd Saliem, sisters, Margaret and Clotilda Saliem and Emily (Saliem) Hawkes and her brother-in-law, Donald Hawkes.
A Mass of Christian Burial at St. Joseph Maronite Catholic Church and Burial in St. Francis Catholic Cemetery, in Waterville, will be held at a later date.
Arrangement are under the direction and care of Gallant Funeral Home, 10 Elm Street, Waterville.
An online guestbook may be signed, condolences and memories shared at www.gallantfh.com
In lieu of flowers, donations may be made to St. Joseph's Maronite Catholic Church, 3 Appleton Street, Waterville, ME 04901.
JAY P. HAWES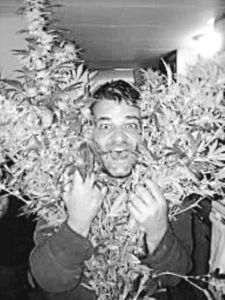 WATERVILLE – Jerry "J-Jay" Patrick Hawes Sr., 45, of Waterville, passed away suddenly on Monday, April 13, 2020. He was born on Wednesday, December 18, 1974, in Waterville, a son of Daniel Hawes Sr. and Thelma Dempsey.
Jay attended Waterville schools, where he played basketball, football, and was known for being a crazy, mouthy, smooth talking, sweetheart. He also went on to play basketball in college, which he always took great pride in. As he should have, because he was a rock star on the court.
He had a never ending love for the Boston Red Sox, the New England Patriots, and his idol, Michael Jordan. Jay loved making people laugh. He had a joke for any and every situation. There isn't one person who Jay met that he hadn't made laugh. If you met him, there was no way you would ever forget him. He was witty, fast, smart, and was there for anyone who needed him. He enjoyed playing basketball with his boys, watching sports, playing video games, fireball, and women! No matter the occasion, Jay was always the life of the party. His laugh was so infectiously contagious, a sound that will live on in so many memories, for so many people. There are no amount of words that would begin to express how much he will be missed. There was no denying how much Jay loved his Mom.
He was a Momma's boy through and through. Jay lived for his children and grandchildren. Messing with them woke a bear in him that no one wanted to see. His girls had him wrapped around their fingers since the day they were born. His boys were his big men, and he will always be their biggest fan. When Jay looked at his kids, you could see his face light up with the pride he felt for all of them. Jay was happiest when he was with his grandchildren. He was always the first one to get down and do whatever those babies wanted him to do.
From the day he was born, his brothers, Pep and Randy were his best friends. The bond they had was unbreakable, and I know Jay was so grateful to have a bond as special as theirs.
He was predeceased by his dad, Daniel; little brother, Toby Hawes; his uncle, Jerry Dempsey; and his grandparents, Nellie and Gordon Dempsey and Anita and Steve Violet.
Jay is survived by his mom, Thelma; his children, Janna Hawes, Nicayla Hawes, Jerry Patrick Hawes Jr., Nicholas Hawes, Jacob Hawes, and Monica Foss; his grandchildren, Nytaliah May Carter, Aria-Lynn Ann Murray, Layla Jo Ferland, Aleah Nichole Cressey, Emerson Leigh Ferland; his siblings, Sheri Hawes LaVerdiere, her children Angela, Jordan, Brandon, Alexis, Abigail, and Brayden; Kelly LaChance, her children Nikki, and Ceara; Randy Hawes his children Brady and Alex; Kathy Kennedy, her children Ryan, Jenna, and Tyler; Daniel Hawes Jr., his son Daniel, and spouses; his former wife and mother to five of his children, Billi-Jo Goodwin; and a very good friend, Christina Scanlin; many uncles, aunts, cousins, and an immense amount of friends.
All future services for Jay will be announced as soon as they are able to be held. Arrangements are under the care and direction of Giberson Funeral Homes, and Cremation Services, in Madison and Bingham.
To view updated service information, leave a condolence for J-Jay's family, share a memory, view the online obituary and to share service and obituary information on social media please visit our website at www.gibersonfuneralhome.com.
CHRISTOPHER B. MURPHY
OAKLAND – Christopher Bradley Murphy, 67, passed away unexpectedly, at his home, on Monday, April 13, 2020. Chris was born December 3, 1952, in Rumford, the son of Robert Glenn Murphy and Ersel Avis (Williams) Murphy.
He attended Gould Academy and Telstar High School, in Bethel. He was a member of the Nazarene Church as a child. He loved the New England Patriots. Chris would go out of his way to help anyone in need. He was a good, kind, and generous man.
His first job was a produce manager in a grocery store in New Hampshire. He later drove a skidder in the woods of Bethel, poured foundations when he relocated to the Waterville area in 1975. He later paved driveways for Joe Nader, in Winslow. Chris than took an interest in auto body repair working at Maurice's, Pete Bard's, Central Maine Motors, Bulgers, Cookson's and finally worked at Conrad's Auto Body for 18 years.
Chris was predeceased by his parents; his siblings, Robert Murphy, Joyce (Murphy) Stearns, Frank Murphy, Roy Murphy, and Ruth (Murphy) Mason; and son Nicholas Patrick Murphy.
He leaves several nieces and nephews; special nephew, Dean Murphy, was like a brother.
He is survived by brothers, James Murphy, of Tennessee, and Tommy Paul Murphy, of Florida.
He is also survived by son, Derek Murphy; ex-wife, Judy Merrill; daughter, Sandy Martin; and "son," Darren Hefenecker, of Oakland.
An online guestbook may be signed, and memories shared at www.familyfirstfuneralhomes.com.
Arrangements are by Wheeler Funeral Home & Cremation Care, 26 Church St., Oakland.
In lieu of flowers, the family wishes you to donate to Humane Society Waterville Area, 100 Webb Rd., Waterville ME. 04901, in Chris's name as he was an animal lover
RITA T. DENNIS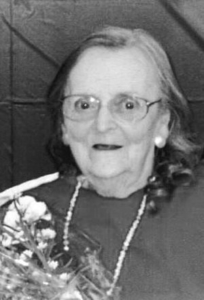 SKOWHEGAN – Rita T. Dennis, 94, of Skowhegan, passed away peacefully Monday, April 13, 2020, in Waterville, following a long battle with Alzheimer's. She was born March 11, 1926, in Skowhegan, the daughter of Frank X. White and Eva (Poulin) White.
Rita married Norman Dennis in 1952, in Winslow.
She was predeceased by her parents; her husband; her brother, and two sisters, Juliette and Evelyn.
Rita very proudly received her GED in 1973 from Skowhegan Area High School. She worked for Norrwock Shoe Company, in Skowhegan and Norridgewock, for 32-plus years. She then worked for SAD#54 as a custodian for 16 years, where she earned the nickname "Speedy." Because she loved working, she also worked several years part-time for Skowhegan Savings Bank.
Rita loved to travel. Not only did she visit many U.S. states, but she also toured Europe and the Mideast. She loved both Disneyland and Disney World, taking both her grandchildren and her great-grandson Tyler with her.
She loved rides and would go on any that her grandkids would, according to her grandson Shawn.
She is survived by her daughter, Brenda Washburn and her husband Richard Jr., of Skowhegan; sister Lillian Stewart, of Madison; one grandson, Shawn Washburn and his fiancée Sara Gilbert; granddaughters, Deanna Fancher and her husband David, Tracy Washburn, and Tristen Hinkle and her husband Corey; five great-grandchildren, Tyler Lyle, Cassie Bessey, Autumn, and Serenna Hinkle, and Odin Washburn; many special nephews and nieces.
Arrangements are entrusted to the care of Smart and Edwards Funeral Home, 183 Madison Ave., Skowhegan, Maine.
Anyone who wishes to leave the family messages can do so on our website at www.smartandedwardsfh.com or join the In loving memory of Rita Dennis page on Facebook.
In lieu of flowers, please share some chocolates or fudge with a friend.
WILLIAM H. CATES
VASSALBORO – William Harold Cates, 71, passed away peacefully with complications from Dementia on Wednesday, April 15, 2020. For the past 10 months he made his home at The Woodlands Memory care unit, in Brewer. Bill was born in Waterville on November 26, 1948.
He was predeceased by his parents, Benjamin and Edna (Winder) Cates . Bill is survived by his wife, Deborah (Cote) Cates; his daughters, Amy Cates and Wendy and husband Chad Grenier; granddaughters, Natalie Greene, Caitlin, Hailey, and Riley Grenier; stepfamily, Lance and Paula Cote and children, Jacob and Madison; siblings, Robert, Richard, Gerry and wife Dianne, Nancy, Randy and wife Carol, and George Allan and many family members.
Bill grew up in East Vassalboro with his large family and enjoyed working at his father's store, Cates Country Store, and on the family farm as a kid. He attended Vassalboro schools, graduated from Waterville High School in 1967, and attended Wilmington College and gradualed from the University of Maine-Augusta. He held a variety of computer technology jobs during his career with the area paper mills. He retired from Sappi Fine Paper, in Hinckley, in 2006 as a business systems analyst. He then enjoyed working for the Winslow school system as a computer tech.
Bill was an avid outdoorsman. He shared good times with Brian Church and Gene Haskell on their many fishing trips to the Moosehead area. He also enjoyed good friends Pat Berglund and Charlie Cabaniss and cousin, Dennis Wyman.
Bill was a long time active church member of the Pleasant Street United Methodist Church, in Waterville, and especially loved singing in the choir.
Funeral arrangements will be announced at a later date. Arrangements trusted to Kiley and Foley Funeral Service, Bangor and Brewer.
Messages and memories may be shared with his family at kileyandfoley.com.
Contributions in his memory can be made to PSUMC, 61 Pleasant Street, Waterville, ME 0490l.
DOROTHY E. RANCOURT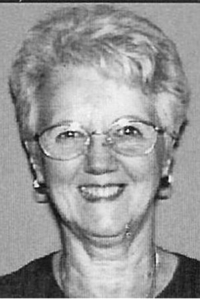 WATERVILLE – Dorothy E. (Breton, Bilodeau) Rancourt, 87, of Winslow, died on Wednesday, April 15, 2020. She was born on July 17,1932, in Waterville, daughter of Cyrille and Alice (Lagassey) Breton.
She grew up in Waterville and graduated from Waterville High School class of 1950. Dot met and married Edward Bilodeau, and together they would have four daughters they raised in Winslow.
Family and friends meant everything to Dorothy. Well into her 70s, she was always willing to do anything for her family and extended family. She enjoyed hosting family picnics, holiday dinners, taking drives to the ocean, and just visiting with those she loved. She worked at several retail establishments in the Waterville area, and greatly enjoyed meeting new people through her work. She was lovely, kind, proud and a beautiful person inside and out.
She will be sadly missed by her family and friends.
She is survived by her daughters Donna Moriarty (Michael Lund), of Farmingdale, Leta Bilodeau (Scott Wing), of Augusta, and Linda LaBrie (Mike), of Waterville; her grandchildren, Terri Cook, Ian Moriarty, Chad Moriarty, Katherine Pinkelman, Jennifer Pinkelman, Melissa Frederickson, and Banyon Carpenter; her great-grandchildren, Chase, Patrick, Jack, Trinity, Carly and Vinnie; and her brother, Ronald Breton and his wife Charlene.
Dorothy was predeceased by her husbands, Edward Bilodeau and Brandon Rancourt; and daughter, Diane Bilodeau.
Due to the current pandemic. there will be no public service. A private burial will be held at a later date.
For those who wish, donations to Beacon Hospice may be made in Dorothy's memory through their parent company at: Amedisys Foundation, 3854 American Way, Ste. A, Baton Rouge, LA 70816.
DAVID C. PARADIS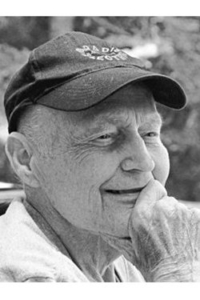 ALBION – David Carl Paradis, 89, of Albion, passed away on Saturday, April 18, 2020, following a long illness, just a week before his 90th birthday. David was born April 27, 1930, in Waterville, the son of Leo and Mary (Jaquith) Paradis.
David graduated from Waterville High School in 1949. He joined the United States Air Force in 1950 and earned the rank of staff sargent during the Korean War. He was honorably discharged in 1954.
On his return to Waterville, he attended Thomas College, in Waterville, and married Loretta C. Morin. They had five children. He worked at Raybestos Brake Lining, Cottle's Grocery Store, and the Waterville Morning Sentinel for over 29 years.
Once David retired in 1992, he was an active volunteer in the community. David helped out in the soup kitchen at Sacred Heart Church, in Waterville, and the Oakland Soup Program, Meals on Wheels, and delivery of the Muskie Messenger for the Muskie Center. He was a member of the American Legion and the VFW.
David enjoyed doing genealogy, photography, and collecting and setting up layouts for model trains. David loved keeping in touch with his family and friends. He enjoyed sending out Christmas cards which he had ready to mail out the day after Thanksgiving!
David was predeceased by his parents and wife Loretta.
He is survived by his children, Debbie Stone and her husband Jeffrey, of Sidney, Lori Tuttle and her partner Scott Dudley, of Ellsworth, Michael Paradis and his partner Trish Boudreau, of Albion, Daniel Paradis and his partner Sarah Lummus, of Cambridge, Massachusetts, and Angela Paradis Lloyd and her husband Jeremy; his grandchildren, Samantha Carter and her husband Ryan, Nicholas Stone, Benjamin Tuttle and his partner Spencer Boden, Lucas Tuttle, Jamie Lynn Dupuis, Crystal Hamilton, and Ashlynn Thompson; his great-granddaughters, Aubrey and Camryn Carter; his ex-wife Susan and her family.
There will be no visiting hours and a memorial service will be held at a later date.
Arrangements are under the direction and care of Gallant Funeral Home, 10 Elm Street, Waterville.
An online guestbook may be signed, condolences and memories shared at www.gallantfh.com.
In lieu of flowers, memorial donations may be made to: MaineGeneral Homecare & Hospice Hathaway Creative Center, 10 Water Street, Waterville, ME 04901.
IRENE P. CRUMMETT
AUGUSTA – Irene Pearl Crummett, 91, passed away on Monday, April 20, 2020, at Gray Birch Long Term Care, in Augusta. Irene was born November 9, 1928, to William Hislter and Evelyn MacDaniel Hisler.
Irene was born in Somerville where she resided for most of her life. Irene's mother died giving birth, and Irene was raised by Herbert MacDaniel and Azuba MacDaniel.
Irene married Clyde Crummett and they had one daughter, Farlene Crummett. Irne and Clyde were divorced but remained friends the rst of their lives.
Irene enjoyed cooking, knitting and especially feeding the birds, some of the chickadees would land on her hands when she was feeding them. Irene also liked drawing pictures and having her flower garden and house plants.
Irene served as president of the Somerville Historical Society until moving to Palermo where she lived for about 10 years with her daughter. She remained in Palermo until moving to Gray Birch.
Irene was predeceased by her daughter, Faylene Crummett Jones, in 2011.
Irene is survived by several cousins, one special cousin Patricia Parrett, of Clinton, Maryland, and Carrie McGrath, of South China, who was a lifelong friend.
Responsible journalism is hard work!
It is also expensive!
If you enjoy reading The Town Line and the good news we bring you each week, would you consider a donation to help us continue the work we're doing?
The Town Line is a 501(c)(3) nonprofit private foundation, and all donations are tax deductible under the Internal Revenue Service code.
To help, please visit our online
donation page
or mail a check payable to
The Town Line, PO Box 89, South China, ME 04358
. Your contribution is appreciated!
https://townline.org/wp-content/uploads/2019/07/Town-Line-Website-banner-v3-1030x206.jpg
0
0
Website Editor
https://townline.org/wp-content/uploads/2019/07/Town-Line-Website-banner-v3-1030x206.jpg
Website Editor
2020-04-22 13:51:10
2020-04-22 13:51:10
OBITUARIES for Thursday, April 23, 2020