OBITUARIES for Thursday, April 29, 2021
RALPH L. DuLAC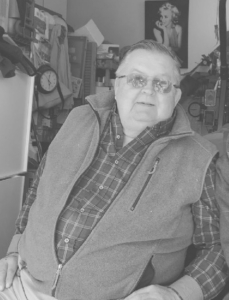 WATERVILLE – Ralph Lawrence DuLac, 75, passed away on Monday, March 29, 2021, at Northern Light Eastern Maine Medical Center, in Bangor. Ralph was the son of Raymond DuLac and Faith "Pooler" DuLac, both deceased.
He graduated from Waterville High school with the class of 1965.
Ralph's busy life included working in many aspects, starting with the Lakewood Theatre, in Madison, in the summer months working in the kitchen. As well as working at Pine Ridge Municipal Golf Course and Levine's Department Store, both in Waterville. Ralph managed Bill's Truck Stop, in Shawmut, where he was known for his tasty fish chowder.
Upon moving to Connecticut, he worked at Pratt & Whitney as a tool and dye machinist. Ralph eventually returned to Maine where he worked at Bill's Oil, in Winslow. He then started his own business called Clean Burn as well as owning the Valvoline Xpress-Lube and car wash on the Armory Road, in Waterville. All while still owning and maintaining DuLac Apartments.
Ralph was active in both the Elks Club Lodge #905, in Waterville, and Bourque-Lanigan American Legion Post #5, in Waterville. Spending time in Florida he was an active member of the Moose Club and had a booth at the local flea market.
He spent 18 winters in Zephyrhills, Florida, with his companion Sandra Michaud sharing activities with many close friends. Ralph and Sandra also enjoyed spending Sunday breakfasts with a close group of friends here in Maine.
Ralph was predeceased by his brother David DuLac.
He is survived by his children Lisa Silva, of Connecticut, Eric DuLac, of Maine, and Tiffanie DuLac, of Massachusetts; grandchildren Jake Rummel, Lacey Silva and Austin Silva, and his brothers Douglas and Wayne DuLac.
A graveside service will be held on Saturday July 3, 2021, at 10 a.m., at Pine Grove Cemetery, in Waterville.
Arrangements are under the direction and care of Gallant Funeral Home, 10 Elm Street, Waterville, Maine.
An online guestbook may be signed, condolences and memories shared at www.gallantfh.com.
LAWRENCE G. PEACE
WATERVILLE – Lawrence G. Peace, 67, of Waterville, passed away Saturday, April 3, 2021, at home. He was born in Waterville on April 21, 1953, the son of Gordon and Margaret (Carey) Peace.
Larry was in the Marines where he was a demolitions expert. He was a chef at a Mexican restaurant, T-Woodys. He loved racing, wrestling, Westerns and his grandsons.
He was predeceased by his parents; two brothers.
He is survived by his daughter, Jamie Maheu, of Benton; his best friend and roommate, Fred Gervais; two grandsons, Allen Libby and James Howard-Millett; three sisters, Jeanann, Judy, Charline; and brother, Bruce; and many nieces and nephews.
Arrangements were entrusted to Dan and Scott's Cremation.
A celebration for Larry will be at a later date.
JOHN R. BOIVIN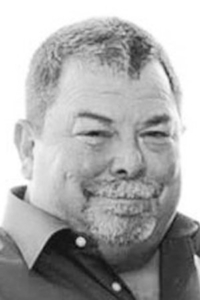 ALBION –John Robert Boivin, 58, passed away on Thursday, April 15, 2021. John was born September 18, 1962, in Man­chester, New Hamp­shire, to Paul and Edna (Gurney) Boivin.
He was the one of seven siblings. Although some of his childhood years were spent in New Hampshire, at a young age the family moved to Clinton.
John attended Lawrence High School, in Fairfield, and through hard work and dedication was able to acquire the credits needed to graduate as a junior at the age of 17, and joined the United States Air Force soon thereafter. In his four years serving John took great pride serving overseas, loading and working on aircrafts, and even getting a chance to work on Air Force One.
After leaving the military and in his early 20s, John married the former Jaqueline M. Giroux, of Vassalboro. Together in their 15 years of marriage they raised two sons Jake and Jaron, and one daughter Jestil. Other than his family John took great pride in his plumbing and heating company in which he started from scratch in 1986 and continued for 45 years. John's passion for being a father really showed when he and second wife Michelle Cote adopted a newborn baby, Mathew Hunter Boivin.
During his prime John was an avid waterskier and loved spending time on his boat, however, later in life John was at his happiest and had a passion for just being in the woods, whether he was sitting in a tree stand during hunting season, cutting firewood on an early summer morning, or sitting next to a fire at his camp in Corinna.
He will forever be remembered for his hard work ethic and dedication to finish everything he started. He often accomplished tasks by himself that would normally require the help of many. He mostly looked forward to Sunday dinners at his home in Albion with his girlfriend Kylie Turner, children Jake, Jaron, Jestil, Mathew, and grandchildren Juliet, Wesley, Kaden, Avery, and Landon.
He had a very strong connection and relationship with his grandchildren and often expressed how he loved nothing more than being a "Pep" and feeling the love they gave him. Usually at Sunday dinners you could expect that John would have a joke or two to tell.
Johns' legacy will continue to live on through his mother Edna; his four children Jake, Jaron, Jestil, and Matt; his five grandchildren Juliet, Wesley, Kaden, Avery, and Landon; his siblings Lana, Ricky, Ruthy, and Brian; his partner of many years Kylie; his longtime friend Ryan, and his customers of many years.
Gone from this world, but forever in our hearts.
BESSIE L. HILLMAN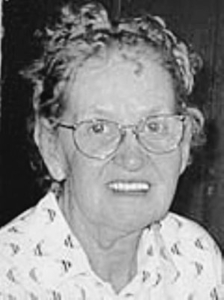 CLINTON – Bessie L. Hillman, 94, of Clinton, passed away on Thursday, April 15, 2021. She was born December 3, 1926, daughter of the late Vernon and Gracie J. (Smith) Larrabee, of Jackson.
Her schooling was in Brooks and Freedom, and she graduated from Freedom Academy.
Bessie worked as a secretary in the court system in Belfast, at Harris Bakery, in Waterville, and was a dedicated housewife to her family.
She enjoyed gardening, crocheting, sewing, taking rides around Maine while siteseeing. She loved to cook for her family and spend time having baked bean suppers and celebrating her son's birthdays every year. Bessie enjoyed all the years she spent with the Rebekahs, in Clinton. She also had a passion of playing the piano.
Bessie met Ellon Hillman, in 1946. They were married on February 2, 1947, in Clinton. Together they raised three children: Dale Hillman, of Clinton, Douglas Hillman, of Clinton, and preceded in death, Beverly Hillman, of the United States Air Force.
Bessie is survived by Dale Hillman and wife Rita, of Clinton; granddaughter, Tina Hillman; step-grandchildren, Harvey, Linda. Tammy, and John; Douglas Hillman and wife Elsie, all of Clinton; granddaughter, Sheila Woodman, of Canaan; grandson, Douglas Hillman II and wife Bridget, of Clinton; great-grandson, Douglas Hillman III; and great-granddaughter, Hannah Hillman, of Clinton; and many cousins, nieces and nephews.
She was preceded in death by Ellon B. Hillman, June 30, 2002; and Beverly J. Hillman, July 5, 1979.
An online guestbook may be signed, and memories shared at http://www.familyfirstfuneralhomes.com
The family has entrusted Lawry Brothers Funeral Home of Fairfield with the arrangements. A private family burial will be at a later date.
In lieu of flowers, donations may be made to the Humane Society Waterville Area, 100 Webb Rd., Waterville, ME 04901.
MARGARET C. DUPLESSIE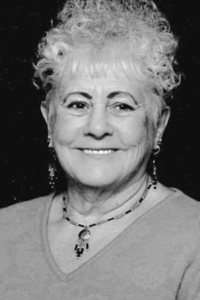 WATERVILLE – Margaret C. (Roy) Duplessie, 79, of Winslow, passed away on Saturday, April 17, 2021. Margaret was born on April 30, 1941, a daughter of Alfred and Helen Roy.
She graduated from Winslow High School and remained an active alumni member.
Margaret enjoyed crafting, reading and road trips. She took great pleasure in gifting her crafts to family, friends and even strangers she encountered. She had a bag packed and was ready for road trips at a moment's notice. Throughout her life, she enjoyed roller skating and spending time with her sisters crafting and playing cards.
She was a communicant of Saint John the Baptist Catholic Church, of Winslow.
She is survived by children Cynthia Davis, of Oakland, Steven Duplessie, of Waterville, and Patricia Manning, of Buxton; sisters Theresa Veilleux, of Waterville, and Yvonne Carrier, of Winslow; five grandchildren; several great-grandchildren; and many nieces and nephews.
She was predeceased by her sisters, Agnes Latanowich, of Florida, and Mary Jane Furmanik, of Waterville; her brother, John Roy and her half-brother, Paul Roy, of Vassalboro.
Visiting hours will be held next Friday, April 30, from 7 to 9 p.m., at Veilleux and Redington Funeral Home, 8 Elm Street, in Waterville. A memorial Mass will be held on Saturday, May 1, at 9 a.m., at St. John the Baptist Catholic Church, 26 Monument St., in Winslow. Interment will follow at St. Francis Catholic Cemetery, 78 Grove Street in Waterville.
Arrangements are under the care and direction of Veilleux and Redington Funeral Home, http://www.veilleuxfuneralhome.com.
In lieu of flowers, memorial donations may be made to the Humane Society Waterville Area, 100 Webb Rd., Waterville, ME 04901.
MELANIE VEILLEUX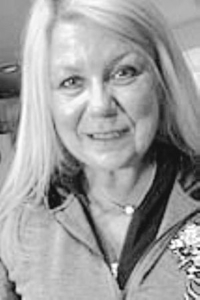 WATERVILLE – Melanie Veilleux, affectionately known as "Chickie", Chick, or Mum to those who loved her most, passed away unexpectedly of natural causes at her home in Waterville on Saturday morning, April 17, 2021. Melanie was born in Waterville, the youngest daughter of the late Kaiser Veilleux and Betty Veilleux (Andrews).
She was a graduate of Lawrence High School, in Fairfield, class of 1981.
Melanie has a large loving family, two sons Blake Gerald, and Alex Gerald; two cherished grandsons, Elliot Gerald, and Jack Gerald; her brother, Steve Veilleux and her and sisters, Kim Denis, Jayne Woods, and Gail Ann Berry.
Melanie and Gail Ann were especially close throughout Melanie's life, and they were committed to being there for one another in all of life's chapters. Not just "two peas in a pod", but a true blessing to one another, the kind of loving relationship and everlasting bond all siblings should have, right to the end.
Melanie was artistic and creative showcasing her talents by designing beautiful floral arrangements, center pieces, handmade wreaths and bows, as an employee for local greenhouses. She also embellished the decor of her sister's homes with her creativity. Melanie always seemed at home in the greenhouse, or garden tending flowers, and making everything beautifully perfect, one of her many talents.
Melanie loved animals, enjoyed taking care of horses, feeding blue jays, and had an undeniable soft spot for her dogs through the years, and, of course, always loved her family.
Melanie's passing was sudden and was unforeseen by everyone who loved and cared for her. The memories are those of a young, beautiful, creative and charismatic woman, so full of life. That is who Melanie was, a bright spot in the life of everyone she touched. A loving mother, grandmother, sister to many, aunt, cousin and friend, who will forever be missed by all.
A graveside service was held at on Saturday, April 24, at the Pine Grove Cemetery, on Grove Street, in Waterville, where she was laid to rest in peace next to her mother and father.
An online guestbook may be signed, and memories shared at http://www.familyfirstfuneralhomes.com.
Arrangements are by Lawry Brothers Funeral & Cremation Care, 107 Main St., Fairfield.
ELAINE R. SALLEY
FAIRFIELD – Elaine R. Salley, 66, passed away at her home in Fairfield on Saturday, April 17, 2021, following a courageous battle with cancer and a debilitating lung disease. Elaine was born on February 3, 1955, to Richard and Alice Morrell.
Elaine married Bruce H. Berdeen Sr. at a young age and together they had a son Bruce H. Berdeen Jr. Elaine later married Richard Salley on December 24, 1992, and they remained inseparable until his death in 2005.
Elaine graduated from Kennebec Valley Community College, in Fairfield, in 1990, and immediately began working at Weeks and Hutchings, LLC, law firm, where she worked for many, many years. After the closure of Weeks and Hutchings, she worked part time for Ferris, Gurney and Grant law firm. Elaine loved her work life and those that she worked with.
Elaine had a passion for quilting, needlepoint and crosswords. She will be forever remembered for her big heart, her candid personality and her sense of humor.
Elaine is survived by her only son, Bruce H. Berdeen, Jr.; sisters Betty Wing and husband Ernest, Judy Howard and husband Gerald; brother Wayne Morrell; and brother-in-law David Akers.
Elaine was predeceased by her sisters Diane Pooler, Donna Batey and Nancy Akers, as well as brothers John and Bruce Morrell.
At Elaine's request, there will be no services. A graveside remembrance will be announced at a later date.
Arrangements under the direction & care of Dan & Scott's Cremation & Funeral Service, 445 Waterville Road, Skowhegan ME 04976.
In lieu of flowers, friends wishing may make donations in Elaine's memory to the Harold Alfond Center for Cancer Care, P.O. Box 828, Waterville, ME 04901.
LAURICE L. FRENCH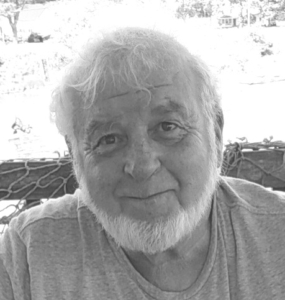 SOMERVILLE – Laurice Lee French, 72, passed away peacefully at the Gosnell Hospice House, Scarborough, On Saturday, April 17, 2021, following a brief illness. Laurice was born in Vassalboro on March 10, 1949, the son of Lawrence French and Doris (McDaniel) French.
After attending Windsor School and Erskine Academy, in South China, he worked in the construction field, drove dump truck, but mostly worked, running his own business, Laurice French Logging.
He loved anything to do with the outdoors, hunting, gardening, fishing, and working in the woods. He enjoyed watching his chickadees, hummingbirds and of course, deer. He was a master at cribbage and gained many friendships through online gaming.
He spent time in other parts of the country, visiting Maryland, Alaska, Florida, Montana, Arizona, Canada, Washington and Mexico.
He was predeceased by his parents; Lawrence and Doris French; sister, Dolores Witham; half-sister Virginia Brann, and husband Cecile, and brother-in-law Nick Parrett, step-sister, Patricia Jones; and step-brother, Richmond Brann.
He is survived by his sister Patricia Parrett, of Clinton, Maryland; partner Linda Ellis, of Old Orchard Beach; half-brother Steven French and wife Jane, of Palermo; daughters Dawn French, of Waterville and Bonnie French Doolan, of Belfast; three step-brothers: David Brann and wife Molly, of Homer Arkansas, Robert Brann and wife Priscilla, of Windsor, Timothy Brann and wife Sue, of Poulsbo, Washington; step-son Ryan Leeman, of Palermo; nephews, nieces, cousins, grandchildren, and great-grandchildren.
There will be a public memorial service held on May 2, at 2 p.m., on Laurice's wood lot, Colomy Lane, off the Colby Road, Somerville. All those attending are asked to wear a face mask and practice social distancing.
Donations in memory of Laurice may be made to the American Lung Association of Maine, 122 State Street, Augusta, ME 04330.
JUDITH A. BABB
CHELSEA – Judith Ann Babb, 67, of Chelsea, passed away peacefully on Saturday, April 17, 2021, at MaineGeneral Medical Center, in Augusta. She was born in Gardiner on March 28, 1954, the daughter of Harold and Maxine (Shea) Hamlin.
She was predeceased by her parents; and two siblings.
Judith is survived by her husband of 47 years, Lawrence Babb; daughter Vikki Black and her husband Rick; her grandson Cole Black; son Michael Babb and his wife Tamamie, all of Chelsea.
Arrangements are entrusted with Staples Funeral Home and Cremation Care, 53 Brunswick Ave., Gardiner.
Condolences, memories, and photos may be shared with the family on the obituary page of the Staples Funeral Home website: http://www.familyfirstfuneralhomes.com.
REGINALD J. GAGNON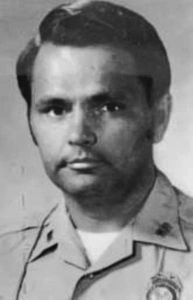 BELGRADE – Reginald Joseph Gagnon, 88, passed away on Sunday, April 18, 2021, at the Oak Grove Center, in Waterville, following a long illness.
Reggie was born in Winslow, schooled in Waterville, and after working a short time at the old Hollingswoth and Whitney Paper Mill (later Scott Paper Co.), in Winslow, he enlisted in the U.S. Air Force. Reggie went to many interesting places during his military career; none more interesting than Korea and Tan Son Nhut Air Base, Saigon, Vietnam, during the Tet Offense in 1968.
Reggie retired from the USAF in 1973. He accepted a job with Keyes Fibre (now Huhtamaki), in Waterville, which he remained at for 17 years. He also was in the police department in Winslow for ten years (1973-83). He also worked at Scott Paper Co. before transferring to Sappi Fine Papers, in Hinckley, where he retired for good. Reggie loved to hunt, bowl, play cribbage and go to the off track.
Reggie was predeceased by his wife Angelina; his parents Gideon and Anna Gagnon; sister Madeleine DeRaps, brothers Harvey and Raymond and twin brother Donald.
Reggie is survived by his children, Regina Gagnon, of West Gardiner, Gary Gagnon, of Mechanic Falls, Donna Leo and husband Corey, of Smithfield, and Brian Calahan and wife Leese, of Winslow; stepdaughter Ricia Cain and husband Jason; his stepson Zakari Whittier and partner Amy, of Waterville; 10 grandchildren, nieces and nephews, and friends.
There will be a private memorial for the family.
Arrangements are under the care of Veilleux and Redington Funeral Home, 8 Elm Street Waterville, ME 04901. http://www.veilleuxfuneralhome.com
In lieu of flowers, please donate in Reggie's name to: the Parkinson's Foundation at parkinson.org.
BRUCE BEGIN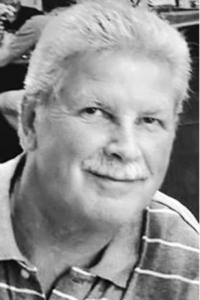 FAIRFIELD – Bruce Begin, of Fairfield, passed away peacefully on Tuesday, April 20, 2021, following a long battle with Multiple System Atrophy (a.k.a Parkinson's PLUS). Bruce was born in Winslow to parents Omer Jr. and Yvette and was the fourth child of seven children.
Bruce worked at Hammond Tractor (formerly known as W.S. Pillsbury), in Fairfield, for 42 years and was appreciated and respected by his employers as well as his co-workers of which many were also dear friends. In addition he never turned down an opportunity to help a farmer in need.
Bruce, will be fondly remembered for his love of classic country music, a meticulously organized garage, fantastic hair, and eating his favorite snack, popcorn, while watching TV. He was a hard worker who felt that anything worth doing was worth doing well. He was also known for his meticulously mowed lawn as well as his mowing technique. Most of his free time he could be found refurbishing John Deere lawn tractors to their 'like new' condition which was a favorite pastime.
At the end of the day, when all of his work and chores were done, he enjoyed sitting outside enjoying a cold one with his good friends and neighbors.
He deeply loved his family, even though he would grumble when they would call to sing him happy birthday. He loved playing with his granddaughters and making them laugh. Kate will remember the way he used to leave surprises for her to find around the house well into adulthood, taught her to throw a football, shoot a basketball and drive a car. As well as the way he cheered her on whether it be on the basketball court or at a dance recital. He was always her number one fan.
He will be remembered for his unequivocal sense of humor and for lending a helping hand whenever needed.While one of the symptoms of MSA was dementia, which was not kind to him, it did afford him such luxuries as 'starring' in several Hallmark movies, playing with the Patriots during a game as well as coaching Tom Brady.
He will be deeply missed, however, his memory will live on through those who love him.
Bruce is survived by his daughter Katie, son-in-law Everett; granddaughters Madi and Evelyn; his mother Yvette; and his siblings, sisters Diane (Alan) and JoAnn (Ron), brothers Dave (Jen), Ken (Sue), Mike (Hope), and Jeff, sisters-in-law Jeannine (Bob), Jackie, Marie and Sue; 16 nieces and nephews.
Bruce was predeceased by his father Omer Jr.; paternal grandparents Omer Sr. and Cora, maternal grandparents Francis and Alma; brother-in-law Gil.
At Bruce's request a private family 'Celebration of Life' will take place at a later date.
In lieu of flowers, please donate to the:Multiple System Atrophy (MSA) Coalition https://support.multiplesystematrophy.org/give/310191/#!/donation/checkout.
HILDA F. SEELEY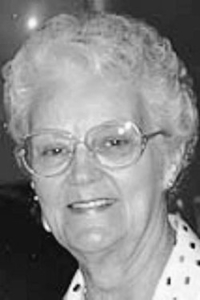 BENTON – Hilda Fish Seeley, 90, of Benton, passed away peacefully on Tuesday April 20, 2021, following a lengthy illness. She was born in Benton Falls on November 27, 1930, daughter of George and Lura (Dickey) Fish. She attended Winslow schools and graduated from Winslow High School, class of 1947.
In 1972, she returned to school at the Maine School of Nursing and received her nursing license in 1973 and continued her career until she retired in 1993.
On September 10, 1948, she married Roland A. Seeley, of Benton, and they shared 72-plus happy years before her passing.
She enjoyed crocheting and knitting, donating hundreds of pairs of mittens to the Benton and Clinton elementary schools.
One of her greatest joys and blessings in her life was the love of her family. She enjoyed time spent with her children, many grandchildren and great-grandchildren. This time was all very precious to her. Her husband gave her, her very first and only airplane ride in a piper cub.
Roland and wife Hilda enjoyed their retirement years taking several trips to Pennsylvania, New York, Delaware, Florida and Prince Edward Island, with their dear friends, Stan and Spike Brackett, who predeceased them in 2009.
As she declined in health, a very special granddaughter, Nikki, took on a lot of household duties when she came to visit and was always busy doing something whether it be dusting, vacuuming, cleaning or doing laundry. Her Nana and Gramp, as well as the four kids, are deeply grateful that she took on this responsibility and want her to know just how much it meant to all of them.
She was predeceased by her parents; a brother, George E. Fish, of Hampton, New Hampshire, two sisters, Vernett F. Smith, of Portland, and Gail M. Quirion, of Exeter, New Hampshire.
Survivors include her husband; her four children, Susanne Dyer and husband Robert, of Benton, Calvin Seeley and wife Beckie, of Winslow, Keith Seeley and wife Terri, of Camden, Delaware, and Ralph Seeley and wife Jane, of Benton; eight grandchildren, Kevin, Kelly, Kasey Dyer, Craig Seeley, Nathan Seeley, Kayla Holleger, Nikki Violette and Katie Seeley; 10 great-grandchildren, Alli, Kaden, Haylee, Lillyanne, Jake, Maddy, Tucker, Gracelyn, Kurtis and Makenna; plus numerous nieces and nephews.
A graveside service will be held at the Falls Cemetery in Benton at a later date.
An online guestbook may be signed, and memories shared at http://www.familyfirstfuneralhomes.com.
Arrangements are by Lawry Brothers Funeral and Cremation Care, 107 Main St., in Fairfield.
In lieu of flowers, memorial donations may be made to the following organizations Benton Falls Congregational Church, in Benton, c/o Donella Sheehan, 274 Bellsqueeze Rd., Benton, ME 04901, or Northern Light Hospice, 50 Foden Rd., South Portland, ME 04106.
Responsible journalism is hard work!
It is also expensive!
If you enjoy reading The Town Line and the good news we bring you each week, would you consider a donation to help us continue the work we're doing?
The Town Line is a 501(c)(3) nonprofit private foundation, and all donations are tax deductible under the Internal Revenue Service code.
To help, please visit our online
donation page
or mail a check payable to
The Town Line, PO Box 89, South China, ME 04358
. Your contribution is appreciated!
https://townline.org/wp-content/uploads/2019/07/Town-Line-Website-banner-v3-1030x206.jpg
0
0
Website Editor
https://townline.org/wp-content/uploads/2019/07/Town-Line-Website-banner-v3-1030x206.jpg
Website Editor
2021-04-28 13:01:56
2021-04-28 13:01:56
OBITUARIES for Thursday, April 29, 2021