OBITUARIES for Thursday, April 7, 2022
DAVID A. SCOTT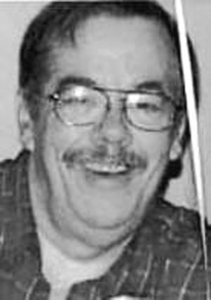 FAIRFIELD – David Allen Scott, 62, passed away on Saturday, March 5, 2022. David was born in Waterville on June 6, 1959. He was the son of Norman and Gwendolyn Scott.
He attended Fairfield schools and graduated from Lawrence High School in 1977.
David was an over-the-road truck driver and loved the places he went and the people he met. He drove trucks most recently with the Hartt company. He loved working for the company and even helped train other potential drivers. He remained with Hartt until he was forced to retire due to his health.
David's passions were antiquing, collecting trains and spending time with his family. He was "Bumpa" to all his grandchildren.
David was predeceased by his parents Norman and Gwendolyn; and his sister, Doreen Scott.
He is survived by a son, Bradley, of Farmington; several grandchildren; brothers, Steven and wife Cynthia, of Winslow, and Danny, of Canaan; and a sister, Penny, of Fairfield; and three stepchildren, Rose Bernard, Bobby Bernard, and Heather Cuthberson and husband Jon; many nephews, cousins, aunts and uncles.
LIONEL POLIQUIN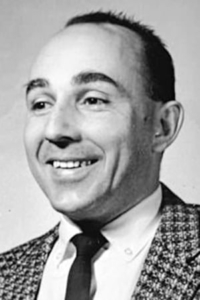 BRUNSWICK – Lionel "Lee" Poliquin, 91, passed away quietly in his sleep, on Monday morning March 14, 2022. He was the son of Lionel Poliquin, Sr., of Lewiston, and Helen Bouchard Poliquin, originally from Aroostook County.
Lee was born and raised in Waterville along with his wife Esther Louise "Lou" to whom he was dedicated for 72 years. He was an enthusiastic and skilled basketball and baseball player at St. John's Preparatory School, in Danvers, Massachusetts, and then Colby College, in Waterville.
After graduating, Lee began 30 years of teaching and coaching Central Maine youngsters in Hartland, Corinna, Belgrade and Waterville, where his seventh grade social studies class was legendary. His playful humor kept students on their toes; his genuine concern for their well-being made special connections with many who struggled through school. At South Grammar Elementary School, in Waterville, Principal Lee Poliquin quietly marshaled volunteers to prepare breakfast for children arriving at school hungry before such programs existed.
For 35 enjoyable years, Lee traveled the state encouraging countless high school athletes as a colorful basketball official while sharing his affection for the game. He coached his two sons, Jim and Bruce, on the mighty Levine's Little League team, at Lockwood Park, across from the former Hathaway Shirt factory, in Waterville. Coach Poliquin used organized sports to teach hundreds of Central Maine youth the lessons of hard work, fair play and having fun.
Always the busy entrepreneur, during summers he sold life insurance and operated Lee's Lobster Pound, on Madison Avenue, in Skowhegan. After retiring from teaching and coaching, Lee became an early morning round table fixture at John's Market, on Western Avenue, in Waterville, playfully jousting about current events in Maine and beyond.
In 1990, his only grandchild Sam arrived who immediately became the light of his and Lou's life. Papa and Sam grew together with an everlasting bond of pure love and joy. Lee patiently taught Sam the gentleman's game of cribbage and then was outfoxed during their "tournaments" over the ensuing 20 years.
Throughout his life, Lee was a proud and devoted Franco-American Catholic who always looked out for the little guy. He gave his life to the Lord, to his family, and to the betterment of a generation of deserving Central Maine boys and girls. His dry and frisky humor brightened the days of all who shared his company. Sadly, our world is a little less cheerful without Lee Poliquin around.
He is survived by his wife Louise; grandson Sam; younger son Bruce; sister Anne Laliberte; and a number of nieces and nephews.
His older son Jim passed away some years ago.
There will likely be a memorial service in Waterville this summer.
GORDON E. CHEESEMAN SR.
UNITY – Gordon Edwin Cheeseman Sr., 90, passed away on Monday, March 21, 2022. He was born in Farmington on November 22, 1931,
Gordon graduated from Everett High School, in Everett, Massachusetts. During the Korean Conflict, he joined the United States Marine Corps and was a private first class. He played trumpet in the Marine Corps Band. With Alice, he raised four children, worked full time, all while attending night school and earning a bachelor's degree in marketing and management from Northeastern University.
In 1974, Gordon and Alice moved from Newburyport, Massachusetts to Unity, and bought what would become Knollwood Farm. They turned the 1848 property back into a working dairy farm, and spent many challenging, yet happy years, milking cows, working the land, and providing for their family.
He loved to ride his Harley Davidson and went to several motorcycle rallies in Canada and the U.S. If asked, he would have gladly gone "where no man has gone before" – to space; he loved Star Trek. He loved to go out to dinner and order seafood, especially fried clams. He never turned down cannolis and tarts from Hillman's Bakery, in Fairfield.
He was predeceased by his wife, Alice Barbara (Chandler) Cheeseman; his mother, Margaret Nolfi and stepfather, Salvatore Nolfi.
Gordon is survived by his son Gordon Edwin Cheeseman Jr. and his wife Cherrie Cheeseman; daughters Martha Mayberry and her husband Rusty Mayberry, Melissa Cheeseman and her husband Karl Swenson, and Eliza Quill; grandchildren Kristen Alice Campbell and her husband Robbie Campbell, Hannah Gilman, Tessa Mayberry and Colleen Mayberry, Ian Mayberry and George Swenson.
Arrangements are in the care of Lawry Brothers Funeral Home, 107 Main St., Fairfield where memories may be shared, and an online register book signed by visiting http://www.familyfirstfuneralhomes.com.
In lieu of flowers, donations can be made to the Unity Barnraisers at unitybarnraisers.org.
ALBERT E. HODSDON III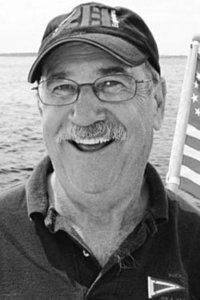 FAIRFIELD – Albert Edward Hodsdon III, 74, passed away on Wednesday, March 23, 2022. Al was born on Octo­ber 9, 1947, and raised in Rumford.
He graduated from Stephens High School, in Rumford, and continued his education at the University of Maine in Orono earning a bachelor of science degree in mechanical engineering and a master of engineering. He was a respected licensed engineer, water operator, wastewater treatment plant operator, and a site evaluator in the State of Maine. He was also a licensed engineer in the states of New Hampshire, Massachusetts, and Vermont.
He was the Principal-in-Charge at A.E. Hodsdon Engineers, in Waterville, since 1974 and recently passed the torch to Benjamin Murray, who will continue his legacy.
Al was also very active in the community, serving on numerous boards: Kennebec Water District, Kennebec Sanitary Treatment District, Efficiency Maine, State of Maine Tax Board, Manufactured Housing Board (a Governor appointment), Town of Fairfield Solid Waste Committee, Tax Committee and Budget Committee. He has been a member of the Maine Water Utilities Association since 1972.
In his spare time, he enjoyed many hours sailing the "SeaJab" in Penobscot Bay either leisurely or during the Summer Solstice race and Tuesday evening races. He was a loyal member of the Rockland Yacht Club and was the Commodore for many years.
Al Hodsdon was an example of hard work and dedication to communities around the state and in the engineering profession. He was a downright amazing man – a book of knowledge. He quietly left his mark on many and will long be remembered.
He is survived by his daughter, Canbra and her husband, Bennington Purcell, as well as his granddaughter, Millie; his sisters, Mary Reik Renaud and Margaret Ladd.
He was predeceased in death by his wife of 49 years, Jill Barry Hodsdon on August 15, 2019.
A celebration of life for both Jill and Al will be held at the Waterville Elks Lodge #905, 76 Industrial Street, Waterville on Sunday, May 1, 2022, at 1 p.m.
Arrangements are in the care of Lawry Brothers Funeral Home, 107 Main St., Fairfield where memories may be shared, and an online register book signed by visiting http://www.lawrybrothers.com.
In lieu of flowers, donations may be made in their memory to the Redington Museum, 62 Silver Street, #B, Waterville, ME 04901.
JOHN R. PATNAUDE SR.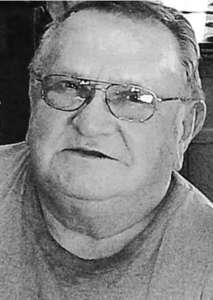 WINSLOW – John Roland Patnaude Sr., 83, passed away peacefully Tuesday, March 22, 2022. John was born on March 28, 1938, child of Roland and Dorothy Patnaude.
John married Nancy on August 23, 1958. They would of celebrated 64 years of marriage this year. John and Nancy had five children. John, Thomas, David, Catherine and Cheryl.
John was a hard worker who worked as a delivery driver for Bills Oil and Dead River Company, both in Waterville. John love football. This was passed to his daughter Cheryl. They spent many hours enjoying football games together.
He was predeceased by his parents, son Thomas and daughter Cheryl Richardson.
He is survived by his wife Nancy; sister Mary Bragdon and husband Peter, of Vassalboro; sons John Patnaude Jr. and his family, of Benton, David Patnaude and wife Barbara; daughter Cathy Maroney and husband Joe, of Vassalboro; and son-in-law Dave Richardson, of Canaan.
A service will be held at the North Vassalboro Village Cemetery on May 14, 11 a.m., for John and his predeceased daughter Cheryl. Immediately after there will be a gathering at David Richardson's home, 116 Lancaster Road, Canaan, Maine, for family and friends.
Arrangements are under the direction and care of Aable Cremation Service, Waterville.
RAYMOND R. QUIRION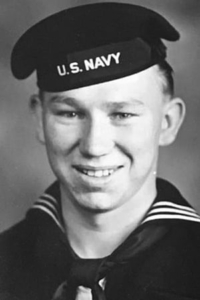 CHESAPEAKE, Virginia – Raymond R. Quirion, 97, passed away on Saturday, March 26, 2022. He was born in Winslow on May 24, 1924, the second of six children, to Josephat and Anna (Veil­leux) Quirion.
He leaves his wife of 75 years, Lillian (Tardiff) Quirion.
He is survived by his daughter, Rose Marie Cole, of Duxbury, Massachusetts; son, Joseph Quirion, of Chesapeake, Virginia; granddaughter, Lauren Quirion Molina and her husband Bernard, of Atlanta, Georgia; grandson, Christopher Cole, of Los Angeles, California; sister, Colette Lachance and her husband Roland; and sister-in-law, Jeffreen Quirion, of Winslow.
He was predeceased by his infant son, Raymond, in 1949, and his son, James, in 2003; three brothers, Robert, Gerard and Norman and one sister, Viola.
Ray proudly and bravely served in the U.S. Navy during World War II, earning the Purple Heart for injuries sustained in the sinking of the destroyer USS Lansdale in the Mediterranean Sea, on April 20, 1944. He recovered enough to serve again aboard the USS Shannon, and was in Nagasaki two weeks after the second atomic bomb before heading home to civilian life.
He and Lillian owned and operated a small grocery store in Winslow called the Summer Street Market for about a year. Subsequently, Ray worked as a butcher and meat department manager for First National Stores, in Portland, and Rochester, New Hampshire. His customers adored him! He eventually became employed by the USDA as a federal meat inspector, where he was very well respected.
Ray was involved in youth baseball as a coach beginning when his sons were in Little League all the way through high school and Legion ball. He was also responsible for his daughter's lifelong love of the Boston Red Sox! Ray was a quiet, kind and generous man, always ready to do a good deed. An expert carpenter and all around handyman, he helped his kids with numerous home repair and building projects.
Ray and Lil retired to West Palm Beach and Palm Beach Gardens, Florida, in the 1980s. At the time of his death, he and his wife had been living with and cared for by their son, Joe, in Chesapeake, Virginia, for 15 years.
A private funeral Mass was celebrated by Father Dan Klem on April 1. Raymond's ashes will be buried on a later date in Arlington National Cemetery, in Washington, DC.
EDWARD J. MEA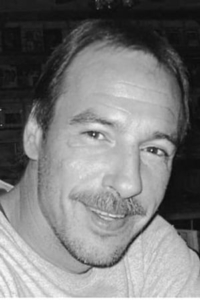 ALBION – Edward J. Mea, 54, passed away unexpectedly at his home on Monday, March 28, 2022, due to natural causes. He was born August 9, 1967, a son of Arthur Mea Sr. and Lynnda (Acker) Hackett.
Ed was the middle child of five and attended Lawrence High School, in Fairfield. In his younger years, Ed held a variety of construction jobs and primarily worked as a carpenter for Maine Farm Builders. He was an avid outdoorsman who enjoyed hunting, fishing, and gardening. His favorite past times were spent in the Maine woods. Ed was also an amazing cook and had the ability to turn even a hot dog into gourmet food.
Ed was an animal lover with a generous heart. His passion in life was helping those in need as he was instrumental in organizing many community searches for missing children and people. Above all, he loved his family dearly and will be remembered for his big personality and even larger heart.
He was predeceased by his father, Arthur Mea Sr.
He is survived by his children, Sara Mea and her husband Derek Poulin, Christopher Hebert and his wife Stephanie, and Ashley McCutcheon; his mother, Lynnda Hackett; his grandchildren, Camreigh Poulin, Cohen Poulin, Alec Hebert, Noah Hebert, Sophie Hebert, and Alexandria McCutcheon; siblings, Arthur Mea Jr. and his partner Rhonda Klein, Mike Mea and his partner Denielle O'Neal, Regina Killam and her partner Linwood Smith, and Nicole Cote and her husband Raymond; five nieces and nephews; and many aunts, uncles, and cousins in Connecticut.
A celebration of life will be held on Saturday, April 9, at 1 p.m., at the Albion Town Hall – Besse Building, 22 Main St., Albion, Maine 04910.
Arrangements are in the care of Plummer Funeral Home, 983 Ridge Rd., Windsor, ME 04363.
Condolences, stories, and photos may be shared by visiting http://www.Plummerfh.com.
In lieu of flowers, memorial contributions in Ed's name may be made to the National Center for Missing and Exploited Children at http://www.missingkids.org.
CLEBA R. LIBBY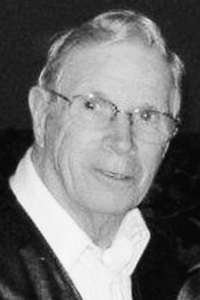 OAKLAND – Cleba Rodney Libby passed away on Monday, March 28, 2022. He was the son of Clarence and Della Witham Libby, husband to Shirley Roberta Merithew Libby, of Oak­land.
Cleba was a kind, mild-mannered, humble man who never drew attention to himself; A man of great integrity with a strong work ethic who was loved and respected by all who knew him. He was a man of deep faith who emulated the love of our Savior in all of his actions.
He grew up in Oakland and resided there his entire life. He attended Williams High School where he was very active in sports as well as student government and clubs, participating in football, basketball, and baseball, especially excelling in gymnastics. Cleba postponed attending college to marry his high school sweetheart Shirley Merithew and became father to four children, Cynthia Jean Libby Pierce, Peter Allen Libby, Kimberly Lois Libby Harper, and Mark Christopher Libby.
For the first 10 years of his married life Cleba worked at the North Wayne Tool Co., in Oakland, Eustis Furniture, in Winslow, and Roberts Brothers Paint Co., in Waterville. At the age of 30 he decided to get that college degree and attended the University of Maine in Augusta and Orono while working part time at the university, with the help of Shirley's employment. He received his bachelor of art degree as a teacher of high school history and art in 1970.
Upon graduation he was offered a position at UMA as head of physical facilities, managing the University's buildings and grounds. A position that when he retired was divided into several positions. For many years he managed the University art displays as well as teaching night classes of pottery and furniture refinishing. Cleba also designed and built the original exercise trail behind the university campus.
All of this while being a devoted husband and father. Over the years Cleba was a very active member of the United Baptist Church, in Oakland, serving as Sunday School teacher, Youth Group leader, Deacon, and advisory board member, willingly helping others, especially his children as they became adults.
In 1972 Cleba and Shirley purchased a camp on Messalonskee Lake which the family moved to each summer. After a few years of roughing it, Cleba and Shirley decided to replace the camp with a year-round home. He and Shirley designed a passive solar house and built it themselves. They were determined to do it without borrowing money. It took several years to complete but they owned it free and clear.
Cleba was meticulous in his workmanship. Their home is a great tribute to his expertise and attention to detail. As an artist Cleba enjoyed pottery and wood carving. He loved the peacefulness of nature and took his family on many camping and hiking trips. He also had a love for boating, snowmobiling and motorcycle riding, making family life fun.
Cleba was predeceased by his mother, Della Witham Libby, and brother Burleigh (Sonny) Libby who were taken from him in a tragic car accident at the age of 14. Later in life he lost his brother Clair Libby, father Clarence Libby, stepbrother Clarence (Leroy) Libby, stepmother Julia Zimba, and sister Linda Libby Howard.
Cleba is survived by his wife Shirley Merithew Libby, of Oakland; son Peter married to Diane Gilbert, of Sidney; daughter Kimberly married to Samuel (Lee) Harper, of Madison, and son Mark married to Julia Ray, of West Valley City, Utah; daughter Cynthia married to James Pierce, of Madison; 12 grandchildren, Joshua Higgins, Kimberly Higgins Fitzgerald, Krista Higgins Firmage, Michael Higgins, Mikayla Libby Gilbert Poulin, Samuel Harper, Caleb Harper, Luke Harper, Josiah Harper, Ethan Harper, Leah Harper, Addison Libby; and 12 great-grandchildren; brother Glen Libby, of Dexter;
A funeral service was held on Sunday, April 3, at Oakland United Baptist Church, 45 Church Street, in Oakland, with Rev. Jay Wilson officiating. Burial will be later in the spring at Lewis Cemetery, in Oakland.
Arrangements are in the care of Wheeler Funeral Home, 26 Church St., Oakland, where condolences may be shared with the family on the obituary page of the website at http://www.familyfirstfuneralhomes.com.
In lieu of flowers, donations in Cleba's memory may be made to Oakland United Baptist Church,4 5 Church Street, Oakland, ME 04963.
RUTH E. LETOURNEAU
WINSLOW – Ruth E. (Joler) Letourneau, 80, passed away Monday, March 28, 2022, at Northern Light Eastern Maine Medical Center, in Bangor. She was born July 2, 1941, in Waterville, the daughter of George A. and Marie E. (Mathieu) Joler.
She attended Immaculate Heart of Mary School, in Fairfield, Mount Merici Academy, in Waterville, and Mid-State College, in Augusta.
On July 19, 1958, she married Richard J. Letourneau, Sr.
She was employed at Sisters Hospital, in Waterville, and retired from the physical plant department at Colby College, in Waterville.
Ruth enjoyed playing cribbage, sewing, crocheting, and taking trips up north, enjoying grandchildren, great-grandchildren and being with family.
She is survived by sons, Richard Jr., of Winslow, Robert and partner Kristen Huestic, of Woonsocket, Rhode Island, Daniel and wife Lois, of Ocala, Florida, Ronald, of Woonsocket, Rhode Island; daughters, Linda Quimby and husband Donald, Patricia Letourneau and partner John Spooner, Shirley Stanley, and Betty Theriault and husband Danny, all of Fairfield; 17 grandchildren; and 25 great-grandchildren; brother, Earl Joler, of Winslow.
She was predeceased by husband, Richard J Letourneau Sr.; companion and best friend, Ronald G. Poulin; and Andy Mosher.
A Celebration of Life will be held June 4, 2022 from 1 – 4 p.m., at the Fairfield VFW, Main Street, Fairfield.
Arrangements under the direction and care of Dan & Scott's Cremation & Funeral Service, 445 Waterville Road, Skowhegan ME 04976.
In lieu of flowers, friends wishing may make donations in Ruth's memory to a charity of their choice.
DANIEL L. DUPERRY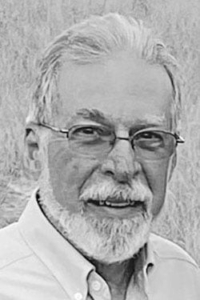 OAKLAND – Daniel L. Duperry, 65, passed away peacefully on Thursday evening March 31, 2022, in Scarborough. He was the eldest son of Roland and Juliette (Martin) Duperry.
Dan attended Waterville and Winslow schools, graduating from Winslow High 1974. He received a civil engineering bachelor's degree from UMO in 1978. Upon graduating, Dan worked for Chicago Bridge and Iron for three years on multiple projects on the east coast. In 1981, he went to work for the Cianbro Corporation, in Pittsfield, and 40-plus years until his death. He was so proud to be a part of that company and really enjoyed his varied career there and especially the people with whom he worked.
Dan was a longtime chairman for the Oakland Planning Board, a member of the Knights of Columbus Council #13486, of Waterville. He was a communicant of Corpus Christi Parish.
Dan was happiest puttering around on his property on various projects, gardening, making maple syrup, attending family gatherings, cooking bean hole beans, and when playing cards.
A late bloomer, he met the love of his life at St. Theresa Church in 1992 at the age of 36. They married in 1993 and raised two children in Oakland, Hannah Elizabeth Duperry and Ethan Daniel Duperry.
He is survived by his wife Marla (Hunt) Duperry of 29 years, and his children, and his siblings: Ann Duperry and her partner Carol Guerrett,e of Frankfort, Philip and Margaret Duperry, of Sarasota, Florida, Richard and Joette Duperry, of Portland, and numerous nieces and nephews.
He is predeceased by his grandparents, parents and several aunts and uncles.
Visiting hours will be held from 6 – 8 p.m., on Friday, April 8, at Gallant Funeral Home, 10 Elm Street, Waterville, ME 04901.
A Mass of Christian Burial will be celebrated at 11 a.m., on Saturday, April 9, at St John the Baptist Catholic Church, 26 Monument Street, Winslow, Maine, 04901.
Arrangements are under the direction and care of Gallant Funeral Home, 10 Elm Street, Waterville, ME 04901. An online guestbook may be signed, condolences and memories shared at http://www.gallantfh.com.
The family welcomes flowers however, in lieu of flowers if you prefer, a donation may be made in Dan's name to Hospice of Southern Maine, Gosnell House, 390 US-1, Scarborough, ME 04074.
KIMBERLY DeJESUS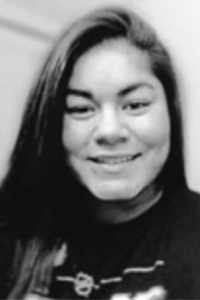 FAIRFIELD – Kimberly DeJesus, 30, has passed away. Kimberly was born May 9, 1991, in Lawrence, Massachusetts, and moved to Winslow in 2003.
While she made her journey through life, she touched the hearts of everyone in her path. She graduated Winslow High School in 2009. Kimberly lived in Fairfield and worked as a geenerl manager for Taco Bell, in Augusta. Kimberly was a New England Patriots and Boston Bruins super fan, Disney fanatic, and a huge animal lover. She was adventurous and enjoyed the outdoors especially Acadia National Park.
Above all, her favorite thing to do was spend time with her family. Her bright spirit will be carried through her mother, Elizabeth DeJesus, partner David Lowe; her older sisters, Kathy Ballester, Lillian Ballester, Christina Ballester, and Nicole Burgos; her younger sister, Jennifer Santiago; her nephews, Ryan X. Judkin, and Joseph P. Kepple; her nieces, Starlynn M. Contreras, and Anyssia Ballester.
Arrangements are in the care of Lawry Brothers Funeral Home, 107 Main St., Fairfield, where memories may be shared, and an online register book signed by visiting http://www.familyfirstfuneralhomes.com.
Responsible journalism is hard work!
It is also expensive!
If you enjoy reading The Town Line and the good news we bring you each week, would you consider a donation to help us continue the work we're doing?
The Town Line is a 501(c)(3) nonprofit private foundation, and all donations are tax deductible under the Internal Revenue Service code.
To help, please visit our online
donation page
or mail a check payable to
The Town Line, PO Box 89, South China, ME 04358
. Your contribution is appreciated!
https://townline.org/wp-content/uploads/2016/06/TownLineBanner.jpg
0
0
Website Editor
https://townline.org/wp-content/uploads/2016/06/TownLineBanner.jpg
Website Editor
2022-04-06 15:02:19
2022-04-06 15:02:19
OBITUARIES for Thursday, April 7, 2022