OBITUARIES for Thursday, August 18, 2022
GEORGE H. PRENTISS JR.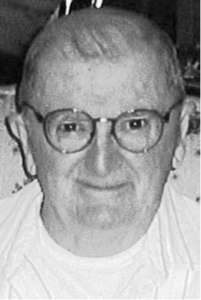 WINSLOW – George H. Prentiss, Jr., 99, passed away, in Waterville, on July 29, 2022. He was born in Morristown, New Jersey, on March 23, 1923, the son of the late George H. and Edna R. (Koelsch) Prentiss Sr.
Following his schooling, George served with the U.S. Navy during World War II. His employment included working at Wyndotte-Worsted Woolen Mill, in Waterville, for 10 years and retired from the Winslow school system as a custodian. He also worked part time delivering kitchens for Waterville Custom Kitchens.
George was a lifetime member of the MacCrillis-Rousseau VFW Post #8835, in Winslow, and was a member of the Clinton American Legion Post #66, in Clinton.
He was predeceased by his first wife, Sally; his second wife, Leona (Crummett) Prentiss; and his sisters, Edna Cutler, and Beatrice Abrahams.
George is survived by his sons, George T. Prentiss, and Gary R. Prentiss; his stepchildren, Lorraine Sullivan, Lawrence Hall, and Kenneth Saucier; and two grandchildren.
A graveside service with military honors was held on Tuesday, August 16, at Pine Grove Cemetery, in Belgrade.
Arrangements are in the care of Wheeler Funeral Home, 26 Church Street, Oakland, where condolences, memories, and photos may be shared with the family on the obituary page of the website at http://www.lawrybrothers.com.
DORA L. BORAWA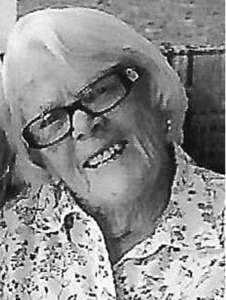 ROME – Dora Leah Borawa, 92, of Rome, died peacefully on Friday, July 29, 2022. Dora was born on May 17, 1930, in Ipswich, Massachusetts, the only daughter of Donald Edward Comeau and Alice Evelyn Lee.
She was predeceased by her brothers Donald, Douglass, and Philip.
Dora moved a lot as a child and young adult, eventually moving to upstate New York as an adult. Dora married her first husband, John VanDerwerken (who survives her) on January 1, 1954, and together they had three children. After their divorce, Dora married her second husband, Chester Borawa, on October 10, 1968. They shared 43 years together until his death in 2011.
Dora never graduated from high school but was an extremely hard working woman all of her life. She retired from a long career at General Electric Company, in Schenectady, New York. After retirement, Dora and Chester moved to Sun City Center, Florida, and lived there for over 20 years – spending their summers in Maine. Dora enjoyed retirement and spent a lot of time traveling around the country and world, volunteering at South Bay Hospital and Southeastern Guide Dogs.
After Chester's death, Dora moved to Maine to be closer to family. She spent several winters in California with her son to escape the cold Maine winter. One time she enjoyed a three week cross country trip with Roger and Jacque in their RV and another time enjoying a train ride across the country with Mark. In Maine, she loved her log cabin which was conveniently across the road from her daughter and son-in-law's farm. Dora could be seen walking or riding her golf cart around the farm, hulling berries, peeling garlic, feeding the donkeys, and other farm jobs. She was a regular fixture at the Belgrade Lakes Farmers Market and many art/craft shows. Dora also enjoyed lighthouses, dogs, bird watching, visiting with friends, and going out to eat. Dora worshipped with her daughter at the Union Church in Belgrade Lakes, strongly reminding her that she was a Catholic!
Dora is survived by her daughter, Alice VanDerwerken (David Sprague), of Rome; her sons, Roger (Jacque) VanDerwerken, of Escondido, California, and Mark VanDerwerken, of Central Bridge, New York; daughter-in-law, Anna Vanderwerken, of Central Bridge, New York; three granddaughters, Christina (James) Fuller, of Oceanside, California, Rebecca (Ryan) O'Hare, of Albany, New York, Beth (Blad) Hernandez of Valley Center, California; three grandsons, Jordan (Manuela) VanDerwerken of New Orleans, Louisiana, Robert VanDerwerken and John (Mattea) VanDerwerken, all of Central Bridge, New York; six great-grandchildren; sister-in-law, Jackie Comeau, of St. George, Utah; many nieces, nephews;
Friends and family are invited to a Memorial Service, on Saturday, August 27, 2022, at 3 p.m., at the Union Church, Main St., Belgrade Lakes, Maine.
Arrangements are under the care and direction of Dan & Scott's Cremation & Funeral Service, 488 Farmington Falls Rd., Farmington, Maine, 04938.
JOSEPH E. BOUDREAU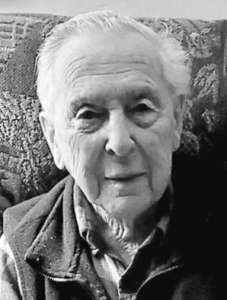 WATERVILLE – Joseph Edgar Aurele Boudreau, 89, passed away peacefully on Friday, July 29, 2022, in Waterville. He was born August 11, 1924, in Maria, Québec, to Edgar and Julia (Guite) Boudreau.
He worked at Maine Central Railroad until his retirement. An avid outdoorsman who loved hunting and fishing, he was presented with the very first Lifetime Outdoor Achievement Award from the Maine Inland Fisheries and Wildlife. He raised and trained Labrador retrievers, earning many trophies, medals and ribbons. He was a hunter and gatherer who loved his dogs and his gardens. If you played ice hockey in the 1970s, he most likely sharpened your skates. He was a long time member of B.P.O.E. Lodge #905, (The Elks Club), in Waterville. He loved telling the stories of his countless adventures and experiences … a life well lived.
He is survived by his children, Paul (Lucille Poulin), of Waterville, Mark (Patricia Michaud), of Waterville, Gerard (Joline St. Pierre), of Waterville, Jeanne Otis (Thomas) Waterville, David (Teresa Michaud), of Fairfield, Daniel (Cherie Murphy), of Deerfield, New Hampshire, Donald (Tina Boulette), of Sidney, Julie Capponi (David), of Fairfield, Susan Inman (Kevin), of Topsfield, Massachusetts; brother Gerard; sisters Doris, Rita, Huguette and Louise, all from Canada; many nieces and nephews; 26 grandchildren; and 16 great-grandchildren.
He was predeceased by two wives, Theresa (Roy) Boudreau and Pauline (Couture) Boudreau; sons, James and Ronald; sisters Laurette and Claire; and brother Renald.
A graveside service was held on Thursday, August 11, at St. Francis Catholic Cemetery, 78 Grove Street, Waterville.
Arrangements are under the care and direction of Veilleux and Redington Funeral Home 8 Elm St., Waterville, Maine 04901.
In lieu of flowers, donations can be made to the Humane Society Waterville Area, 100 Webb Road, Waterville, 04901 or The Sisters of the Blessed Sacrament, 101 Silver Street, Waterville, Maine, 04901.
ROBERT YORK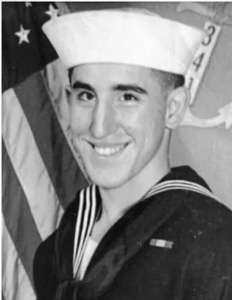 BENTON – Robert York, 69, passed away on Saturday, July 30, 2022. Bob was born August 14, 1952, in Waterville, the son of William "Bill" and Nancy York.
Bob was a boy and a man full of life and love for all. He loved fiercely, his family and friends.
Bob spent his childhood years in Caratunk alongside Pleasant Pond stream and wonderful summers at Pleasant Pond.
His first jobs were washing dishes at Martin Pond Diner, in The Forks, and then working alongside his dad and brother in Bill's sawmill.
He graduated KVMHS, the class of 1971. Bob then enlisted in the U.S. Navy, "to see the world". He actively served from 1971-1975 and served in the Army National Guard from 1975 until retirement. From 1977 to 1979 Bob attended Washington County Vocational Technical Institute, in Calais.
His early years were spent as a lumberman cutting for Herb Haines, then in construction as a heavy equipment operator. But his greatest passion was the several years spent in his 18-wheeler providing cross country shipping throughout the United States. His great memories and stories told were that of his sons, Kenny and Walter, doing cross country trips with him.
Bob is survived by his parents, Bill and Nancy York, of Skowhegan; his children, Kenneth York, of Calais, and Walter York, of Bangor; mother to his children Joy Mercier York, of Calais; brother Walter and wife Maggie, of Skowhegan; and sister Betty and husband Jon Giguere, of Liberty.
He was predeceased by paternal grandparents, Walter and Leona York, maternal grandparents, Edwin Towne and Lillian Adams, several aunts, uncles and cousins.
Funeral services are set for Thurssday, August 18, 2022, 11 a.m., at the Federated Church, in Skowhegan. Immediately following there will be a celebration of life gathering in fellowship hall. And burial of military honors will then follow in the Webster Cemetery, at Caratunk.
LUCILLE E. ROBERGE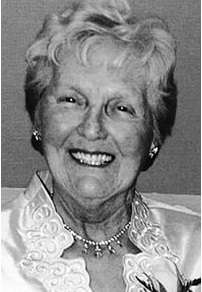 WATERVILLE – Lucille Evangeline (Bolduc) Roberge, 91, passed away onSunday, July 31, 2022. Born March 17, 1931, Lucille was the fourth daughter of Joseph V. Bolduc and Lucille Emily (Letourneau) Bolduc.
Lucille attended Notre Dame Catholic School, in Waterville, for eight years, four years at Waterville High School and was on the cheerleading squad. She graduated while receiving The Becker College Key for having the highest point average in the secretarial science course.
She took a job at Colby College working for the vice president and attended college courses in English and accounting. After two years at Colby College, Lucille took a job in Washington D.C. After returning home she worked for the president of WTVL radio station, in Waterville, for 26 years. Following the closing of WTVL, Lucille was hired by Mid-Maine Medical Center, in Waterville, as an administrative assistant to the chief of staff and the chairman of the various hospital departments. In 1987 she passed the exam to be the first certified medical staff coordinator in the state of Maine and retired in 1993 at the age of 62.
Lucille married James T. Roberge in 1956 and had four children.
She is survived by Melissa Hartman, of Williamsburg, John Roberge, of Mt. Vernon, James F. Roberge, of Waterville, and Andrea Daigle, of Rome; 11 grandchildren; and 14 great-grandchildren.
A Mass of Christian Burial was held on Wednesday, August 17 at Notre Dame Church, Silver Street, in Waterville.
Lucille will be buried at Maine Veterans Cemetery at a later date.
Arrangements are under the care and direction of Veilleux and Redington Funeral Home, http://www.VeilleuxFuneralHome.com.
RUSSELL CUMMINGS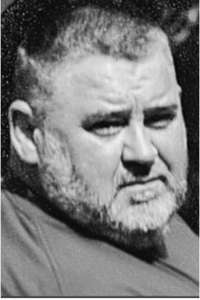 SIDNEY – Russell Cummings passed away unexpectedly on Monday, August 1, 2022, at his home in Sidney.
Rusty graduated from Williams High School, in Oakland. He married his high school sweetheart, Janice M. Stevens, on February 24, 1967. Together they raised three children, Angela, Brook, and Chad.
Throughout his lifetime Rusty embarked on multiple occupations. Out of high school he worked for Hazard Shoe Shop, in Augusta. Then went on to work for Mobil, in Waterville, as an attendant. Rusty was also a boxing promoter and manager. Rusty wheeled-and-dealed as a livestock dealer for many years. His family never knew what he would unload from the truck to add to the farm.
Rusty loved his volunteer work as a basketball and baseball coach to many youngsters in the community. They had many years of undefeated seasons. Rusty and Janice took over ownership of Cummings Boarding Home for adults with special needs during the '70s.
He was an avid hunter, trapper and became a Registered Master Maine Guide. He guided many hunters in successful hunts through his company, Big Country Guide Services. Over the years many of those hunters became like family. Rusty loved his hunting hounds, Queenie being one of his favorites and later his spoiled beagle, Foxie, whom he took with him everywhere. At his orders, she will be buried with him.
He then went on to start Cummings Bait Shop, and Cummings Greenhouse and Vegetables with his wife Janice. During this time, he also bought a hot dog stand "Boss Hogg's Dogs", in Oakland. Which was coincidentally one of his favorite foods along with lobster.
In his retirement years, Rusty enjoyed going to the fairs and shows during the summer with his grandchildren and prize show goats.
Rusty lived his life his way!
He was predeceased by his parents Russell and Marilyn (Keene) Cummings, grandson Zachary Cummings, and a brother Ronnie Cummings.
He is survived by his wife of 55 years, Janice; daughter, Angela and husband Nathan Philbrick; sons, Brook and wife Laurie Cummings, and Chad Cummings and partner Heather Doucette, all of Sidney; his grandchildren Nicholas and wife Jessica Cummings, Blake and wife Lydia Philbrick, Brady and wife Hope Philbrick, Noah, Hannah, and Logan Cummings, Dylan Gagne, and Avery Redlevske, all of Sidney, and Samantha Veilleux, of Mercer; great-grandchildren Nathan, Drew, and Maisey Philbrick, and Madelyn Cummings, all of Sidney, and Clayton, Gabrielle and Everett Vielleux, of Mercer; his brother, Richard Cummings, of Rome; many nieces, nephews, cousins.
A graveside memorial will be held at Reynolds Hill Cemetery, in Sidney, Sunday, August 21, 2022, at 2 p.m.
Memories and condolences may be shared with the family at directcremationofmaine.com.
In lieu of flowers, please make a donation to the Ronald McDonald House of Maine in memory of Rusty.
EMILY L. GOOD
ALEXANDRIA, Louisiana – Emily Louise Good, 95, passed away on Wednesday, August 3, 2022, at the home of her son, Stephen H. Good, in Alexandria, Louisiana. Emily was born July 24, 1927, in Newport, to Harold and Ernena ( Cornforth) Huse.
She graduated from Newport High school in 1946. After graduating from the University of Maine in 1950, Emily started her career as a dietitian at the Sister's Hospital, in Waterville.
Emily married Charles Richard Good on Oct. 7, 1950. Jim was born in 1951; Steve in 1953. She worked part-time until her husband passed away in 1962. At that time, she went to work as a dietitian at Thayer Hospital, in Waterville.
Emily met her dear friend, George Leavitt, in the late '60s. The were close companions and spend a great deal of time with family at George's camp.
Emily would rarely go right home after work. She was famous for visiting her loved ones in her hospital uniform bringing vegetables from the local farm stand and toy and goodies to the little ones.
Emily loved animals. She always had at least one cat and a dog, but usually more. She had a bird feeder in her backyard and loved watching the birds and other wildlife.
She loved her work, but eventually retired at 68. Even after retirement, she maintained the friendships she had developed over her working years,
Emily was such a cheerful, up-beat person; people wanted to be around her. She was genuinely interested and inquisitive about others. It didn't matter if you were family or a stranger.
Emily was predeceased by her husband, Charles Richard Good in 1962.
Emily is survived by her two sons, James Good and wife Darcey, of Winslow, and Stephen Good and his wife Debbie, of Boyce, Louisiana; three granddaughters, Charlie Good, of Alexandria, Louisiana, Serena Good, of Winslow, and Stevie Fowlkes, of Boyce, Louisiana; four great- grandchildren, Benjamin and Dianne Good of Alexandria, Louisiana, and Henderson and Corbin Fowlkes, of Boyce, Louisiana.; a sister, Marilyn McDowell, of Roca, Nebraska; and two nieces, Patty Rabbass, of Hickman, Nebraaska and Peggy Bugaring of Broomfield, Colorado.
Visitation will be held Saturday August 20, from 10 a.m. to noon, with a burial to follow at Pine Grove Cemetery, in Waterville.
Arrangements are under the care and direction of Veilleux and Redington Funeral Home 8 Elm St. Waterville ME 04901.
In lieu of flowers, donations may be made in Emily's name to the Kennebec Humane Shelter.
ADAM T. ZIBURA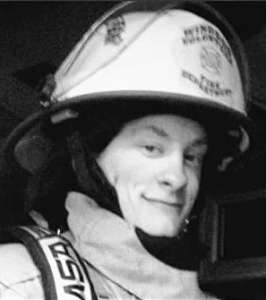 WINDSOR – Adam Thomas Zibura, 33, passed away on Thursday, August 4, 2022. Adam was born on March, 25, 1989, in Portland, to Hope Marx Zibura and Paul Zibura.
He received his associates degree from Kennebec Valley Community College, in Fairfield, in 2010, and graduated from Thomas College, in Waterville, in 2013, with a bachelor's degree in Criminal Justice. He worked at the Kennebec County Correctional Facility as a corrections officer for several years before taking a position as a Public Safety Communications Specialist (dispatcher) for the Maine State Police.
As a dispatcher, Adam truly found his calling in life. He had a natural talent for helping people and he saved countless lives through his work. His selflessness continued in his efforts as a volunteer firefighter with the Windsor Fire Department. Adam loved listening to his police scanner to stay up to date on any emergencies in the area that required assistance. He was always the first person on the scene to a car crash, fire, or other emergency and he never hesitated to be there – in any weather, and any time of night. His passion for helping others and improving his community will be remembered forever.
Adam was also known for his wonderful sense of humor and ability to make people laugh in any setting or situation. He had a passion for Boston sports, pickup trucks, first responder vehicles with lights and sirens, and animals. He loved caring for his horse, Beamer, and was adamant about having rescue pets to ensure those animals had a wonderful home. Adam will be remembered for his eternal optimism, jokes and lighthearted pranks, and unique ability to spread his joy and happiness everywhere he went.
Adam is survived by his wife, Angelia "Lia"; his twin sister, Ashley; his brother-in-law, Brad; his parents, Hope and Paul, and many aunts, uncles, and cousins.
A funeral service was held on Wednesday, August 10, 2022, at 11 a.m., at Plummer Funeral Home, 983 Ridge Road, Windsor, Maine 04363.
Condolences, stories, and photos may be shared by visiting http://www.plummerfh.com.
In lieu of flowers, the family requests that donations be made to the following charities in Adam's honor: the Lymphoma and Leukemia Society, The Pixel Fund, and the Kennebec Valley Humane Society.
CARLTON R. CAREY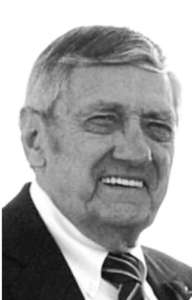 WATERVILLE – Carlton R. Carey, 87, of Waterville, passed away unexpectedly at a local hospital on Thursday, August 4, 2022. He was born in Albion on June 21, 1935, to Louis J. Carey and Eva Mae (Libby) Carey.
Following his high school graduation he married the love of his life Carolyn Duplessis, of Fairfield. They shared 64 years of marriage and raised four children together.
In 1953 Carl's father Louis purchased Kennebec Building Supply, in Waterville. Carl and his father worked closely together until 1988 when Louis passed away. Carl continued working there with his son until 2012 when he retired.
Carl was a life time member of the Waterville Elks Lodge #905. He served on a number of committees and looked forward to working at the Bingo games when he could.
He was an avid outdoorsman and loved hunting and fishing. He would look forward to the moose drawing every year even though he'd been picked three times in the past 20 years. He couldn't wait for spring fishing and enjoyed the trips to Moosehead Lake. But most of all he looked forward to family gatherings at home where he loved to barbeque and spend time with his grandchildren.
He was kind, generous, and friendly to everyone he met. Carl had a great sense of humor and will be missed by all.
Carl was predeceased by his wife, Carolyn, his brothers, Alan Carey, Dan Carey and David Carey, and his sister Mary Carey.
He is survived by his son Carl (Casey) Carey and his wife Alice Schlosser, of Vassalboro; three daughters, Eva Goulette, of Waterville, Gale Mahoney, of Willimantic, Connecticut, and Lynne Boyd, of Saco; five grandchildren and their families, Geoff Boyd, Jamie Beaulieu, Chelsea Boyd, Casey Mahoney and Sarah Mahoney; his sister Margaret Soucy and her husband Lester; his brother Paul Carey and his wife Patty; his companion Laurali Bonney; as well as several nieces and nephews.
A Mass of Christian Burial will be held at 10 a.m. on Monday, August 22, at Notre Dame Church, 116 Silver St., Waterville. Burial will follow at Saint Francis Cemetery, 78 Grove Street, Waterville, Maine. A reception will be held at Notre Dame Church after the burial.
Arrangements are under the direction and care of Gallant Funeral Home, 10 Elm Street, Waterville.
An online guestbook may be signed, condolences and memories shared at http://www.gallantfh.com.
In lieu of flowers, memorial donations may be made to the Humane Society Waterville Area, 100 Webb Rd., Waterville, ME 04901, http://www.hswa.org
ROGER B. GAGNON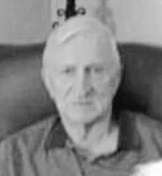 OAKLAND – Roger B. Gagnon, of Oakland, passed away at his home on Tuesday, August 9, 2022. Roger was born on December 30, 1939, in Etchemin, Québec, Canada, the son of Leo Gagnon and Camille Chabot.
In 1958, Roger came to the United States to play semi-pro hockey for the Waterville Exchange Club Bruins. After the Bruins he played for the Lewiston semi-pro hockey team. He played until the age of 61.
He also worked for various contractors before going to school at Eastern Maine Vocational Technical Institute, in Bangor, in 1965-1966 to become a machinist. He graduated from Eastern Maine Vocational-Technical Center (EMVTI), with highest honors and was his class Valedictorian. He later went to work for Keyes Fibre Company (now Huhtamaki), in Waterville, where he was employed for 35 years, retiring in 2012.
Roger was predeceased by his parents, Leo Gagnon and Camille Chabot; and his brother, Gervais Gagnon, all of Etchemin.
He is survived by his wife, Mae Landry; his two sons, Sean Gagnon and Stephen Gagnon; three grandchildren, Devin, Dylan, and Hunter Gagnon; his two sisters, Roberte, of Lac Etchemin, and Annine Vachon, of Winslow; many nieces and nephews.
A graveside service will be held at 11 a.m. on Saturday, August 20, 2022, at Lewis Cemetery, in Oakland.
Arrangements are in the care of Mid Maine Cremation Services (207)453-6006.
In lieu of flowers, donations in Roger's memory may be made to New England Division, American Cancer Society, 30 Speen St., Framingham, MA 01701.
Responsible journalism is hard work!
It is also expensive!
If you enjoy reading The Town Line and the good news we bring you each week, would you consider a donation to help us continue the work we're doing?
The Town Line is a 501(c)(3) nonprofit private foundation, and all donations are tax deductible under the Internal Revenue Service code.
To help, please visit our online
donation page
or mail a check payable to
The Town Line, PO Box 89, South China, ME 04358
. Your contribution is appreciated!
https://townline.org/wp-content/uploads/2016/06/TownLineBanner.jpg
0
0
Website Editor
https://townline.org/wp-content/uploads/2016/06/TownLineBanner.jpg
Website Editor
2022-08-17 13:33:22
2022-08-17 13:33:22
OBITUARIES for Thursday, August 18, 2022