OBITUARIES for Thursday, August 19, 2021
STARLENE A. CARON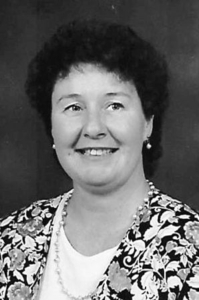 WINSLOW – Starlene Anita (McCommic) Caron, 79, passed away Friday, August 6, 2021, at Northern Light Inland Hospital, in Waterville. She was born February 5, 1942, in Waterville, the daughter of LeRoy Stanford Sr. and Mary Lucille (Poulin) McCommic.
She graduated from Winslow High School in 1960. On June 25, 1966, she married Richard Joseph Caron. She was employed for many years in bookkeeping and accounting by Keyes Fibre Co., in Waterville, and Suburnan Farms. She was a housewife, mother and grandmother.
Starlene was a member of St. John the Baptist Church, in Winslow, and enjoyed knitting, crocheting, bowling, spending time with family and friends, refunding, and playing games on her cell phone.
She is survived by her husband of 55 years, Richard Caron, of Winslow; three sons, Michael Phillips and wife Lisa, of Florida, David Phillips and wife Debbie, of Sidney, Joe Caron and wife Tina, of Florida; two daughters, Wendy Caron, of Winslow, Paul Murray and husband Bruce, of Winslow; two brothers, LeRoy McCommic Jr. and wife Laurel, of Clinton, Lyndon McCommic and wife Jacqueline, of Winslow; six grandsons; three granddaughters; two great-granddaughters; four great-grandsons; many nieces, nephews and cousins.
A graveside service will be held Saturday, August 21, 2021, at 10 a.m., at St. Francis Cemetery, 78 Grove Street, Waterville.
Arrangements under the direction and care of Dan & Scott's Cremation & Funeral Service, 445 Waterville Road, Skowhegan ME 04976.
In lieu of flowers, friends wishing may make donations in Starlene's memory to the American Cancer Society, New England Division, One Bowdoin Mill Island, Suite 300, Topsham ME 04086-1240, or the Humane Society Waterville Area, 100 Webb Road, Waterville ME 04901.
ROBERTA A. HUSSEY
LIBERTY – Roberta Amelia Hussey, 84, of Liberty, passed away on Friday, August 6, 2021, at Woodlawn Rehabilitation and Nursing Center, in Skowhegan. Roberta was born in Morrill, to Robert Alvin Hatch and Millie May Whitcomb Hatch, on January 15, 1937.
She worked at Penobscot Poultry for several years before receiving her CNA certificate. Upon certification she got a job at Augusta Convalescent Center for a few years and then worked at MaineGeneral Medical Center, in Augusta, until her retirement.
She had several hobbies she enjoyed, which her family and friends appreciated, including sewing clothes, knitting, baking, and decorating cakes. And everyone loved her cooking.
She is survived by her children, Olga Rumney, Laurie Sakata, Robert Hussey, Evert Hussey, Wanda Zimba, and her stepdaughter, Thiry Hussey; her siblings Nora Buck, Christine Cox, and Mabel Willey; her grandchildren Michael, Aurora, George, Kayla, Jaime, Ben, Lewis, Elissa, Jordan, and Drake; and several great-grandchildren.
A memorial service will be held next spring.
Arrangements are by Riposta Funeral Home.
LINDA PATRIE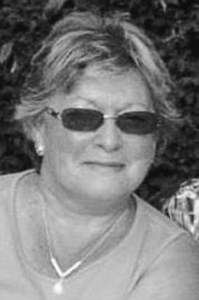 WINSLOW – Linda Patrie, 76, of Winslow, passed away on Sunday, August 8, 2021, at MaineGeneral Medical Center, following a brief illness. Linda was born in Waterville on November 14, 1944, to Wilfred and Annie (Gilbert) Huard.
She spent her early life in Winslow and graduated from Winslow High School in 1963.
After high school, Linda attended one year of business school in Portland, and then worked one year at Federal Trust Co., in Waterville. On October 16, 1965, she married Daniel Patrie, of Waterville. They have four children and were married for 55 years. After her children were all in school, she worked at Colby College, in Waterville, in the Admissions office for 25 years. She loved her job there and enjoyed everyone she worked with.
Linda had a love for the ocean, enjoyed knitting and giving to others. She loved spending time with her family, especially at Christmas.
Linda was predeceased by her parents.
She is survived by her husband, Daniel, and their four children; Brian Patrie and his wife Lori, of Olathe, Kansas, Barbara Pleau and her husband Robert ,of Vassalboro, Steve Patrie and his wife Denise, of China, and Scott Patrie and his wife Gail, of Oakland; eight grandchildren; Karly and Luke Patrie, of Olathe, Kansas, Stephanie, Sarah and Daniel Pleau, all of Vassalboro, and Lauren, Lyndsey and Cameron Patrie, all of Oakland; one great-grandchild, Robert Veilleux; her sister, Dianne Huard Jackson and her husband Bruce, of Oakland; her niece, Krystal Tavares and her two sons, Aiden and Keagan Tavares, all of Waterville.
A Mass of Christian Burial was held on Monday, August 16, at Notre Dame Church, Silver Street, in Waterville.
Arrangements were entrusted to the care of Veilleux and Redington Funeral Home. Please visit http://www.veilleuxfuneralhome.com to share your condolences and memories with Linda's family.
In lieu of flowers, donations may be made to St. Jude Children's Hospital, 501 St. Jude Place, Memphis, Tennessee 38105.
WILLIAM W. WHEELOCK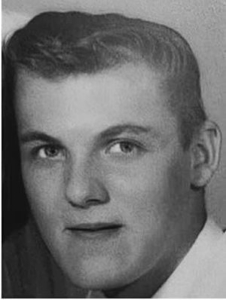 JEFFERSON – William W. Wheelock, 72, of Travel Pond Lane, passed away Sunday, August 8, 2021, at his home. He was born in Augusta on February 27, 1949, the son of Leroy C. Wheelock Sr. and Fern (Brunelle) Wheelock.
Bill attended Gardiner area schools and then went on to attain his GED.
He worked at the mills as a laborer for several years. He also worked in carpentry. He loved working with his hands in woodworking and other trades. He also loved his time fishing and hunting and the overall peacefulness of the great outdoors. One of Bill's passions was cooking and he enjoyed feeding his family his creations. He was an animal lover and enjoyed the companionship of his two loyal dogs, Budgie and Stewart, as well as his beloved bird, Tu-bird. And most of all he was very proud of his children and their accomplishments.
Bill was predeceased by his parents; his five siblings, Leroy Wheelock Jr., John Wheelock, Vance Wheelock, Gordon Wheelock and Nancy Lacasse; and his close cousin, Terry Sounier.
He is survived by his wife of 53 years, Sandra Wheelock; children, Thomas Wheelock and wife Stephanie, Betty Ulmer and husband Malcolm, and Jessica Pilkington and husband Derek; seven grandchildren, Jocelyn Ulmer, Marissa Mannion-King, Corinne Ulmer, Will Wheelock, John Ulmer, Isabella Wheelock, and Ella Pilkington; one great-grandson, Grant Pelletier; siblings, Linda Trueman, Donna Perkins, Dianne Carr, Joyce Wheelock, Lillian Massie, Phyllis Sutter, Florence Sutter, Carol Meyer, Patricia Havey, Sandra Crockett, Ronald Wheelock, David Wheelock, and Robert Wheelock; and numerous nieces, nephews, cousins and many beloved friends.
A graveside service was held on Friday, August 13, at Rest Haven Cemetery, Windsor.
Condolences, stories and photos can be shared at http://www.plummerfh.com.
PHYLLIS M. HUNTER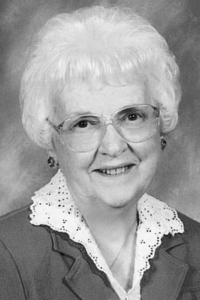 BENTON – Phyllis M. Hunter, 97, of Benton, passed away peacefully on Tuesday, August 10, 2021. Phyllis was born January 22, 1924, in Benton, the oldest daughter of the late Albert E. and Ruby M. (Ranlett) Rowe in the home of her late grandparents, Bernard and Vesta (Hall) Ranlett.
It was also the home of her late great-grandparents, Samuel and Ann (Stewart) Ranlett and her great great grandparents, Charles and Nancy (Roundy) Ranlett which was established in 1831. Four generations were born in this Ranlett homestead.Phyllis was educated in the schools of Clinton, Benton, and Fairfield, graduating from Lawrence High School, in Fairfield, class of 1942.
After graduation she worked as a secretary for the athletic department at the old Colby College campus, in downtown, Waterville, until her marriage to Gut Ivan Hunter on August 1, 1943. Phyllis also was employed in the office of the late C.F. Hathaway Shirt Company, in Waterville, for 27 years, retiring in 1985.
Phyllis has been a member of Clinton and Benton Grange since 1938, a member of East Kennebec Pomona Grange, Maine State Grange and the National Grange. She was also a charter member and past president of the Clinton Historical Society and a member of the Taconnett Falls Chapter of the Maine Genealogical Society as well as the Humane Society Waterville Area. She was a member of Brown Memorial United Methodist Church, in Clinton. She became a member of the DAR (Daughters of the American Revolution) in the year 2013.
Since her retirement, she had enjoyed searching the Hunter/Rowe Ancestry and found it to be very interesting and rewarding. She and her husband also spent several winters in Florida which they enjoyed as they both had relatives in the area.
At the time of her retirement, she had 75 African Violets to care for.
Besides her parents, Phyllis was predeceased by her husband, Guy, in 1997; her only brother, Albert E. Rowe Jr., in 1985; a sister, Barbara (Rowe) Grant, in 2004; and a brother-in-law, Mark L. Grant Jr., in 2011.
Survivors include her two sisters, Gladys (Rowe) Lee, of Skowhegan, and Theresa (Rowe) Monk, of Clinton; a sister-in-law, Joyce (Hunt) Rowe, of Clinton; two nieces, Trudy (Monk) Hanson and her husband, Donald, of Winthrop, and Ellen (Rowe) Faulkner and her husband Kenneth, of Clinton; two nephews, David Lee and his wife,Johnna, of Skowhegan, and Gary Monk, of Bangor; grandnieces, Hannah E. Faulkner, Nicole Monk, Janet (Lee) Mathieu and Kristin (Lee) Waning; grandnephews, Jacob Faulkner, Timothy Monk, Jason Monk and Larry Lee; two great-grandnieces; four great-grandnephews; and several cousins. Also, on her husband's side of the family, many nieces and nephews; a niece, Ann (Clifford) Shores and her husband George; brother-in-law, Roger "Babe" Clifford and sister-in-law, Patricia "Pat" Hunter.
A celebration of Phyllis' life will be held at the Brown Memorial United Methodist Church, in Clinton, on Friday, August 20, at 1 p.m.
Interment at Greenlawn Rest Cemetery, in Clinton, will follow the services.
An online guestbook may be signed, and memories shared at http://www.familyfirstfuneralhomes.com.
Arrangements are by Lawry Brothers Funeral & Cremation Care, 107 Main St., Fairfield.
Memorial donations may be made to Brown Memorial United Methodist Church Trustee's Fund, P.O. Box 58, Clinton, ME 04927, or Taconnett Falls Chapter of Maine Genealogical Society (MGS), 10 Lithgow Street, Winslow, ME 04901, ATTN: Laton Edwards, treasurer of individual choice.
DONALD D. MOREY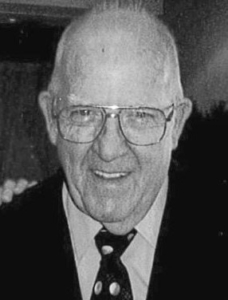 WHITEFIELD – Donald Drown Morey, 83, of Whitefield, passed away on Tuesday, August 10, 2021. The son of William and Marion Drown Morey, he was born in Erie, Pennsylvania, on June 25, 1938.
He joined the U.S. Navy in 1958 and was stationed on several aircraft carriers. He met his wife Lois while at Quonset Point Naval Air Station, in Rhode Island, where she was stationed as a Navy WAVE. A Navy buddy led him to Christ, and it changed his life forever.
He attended Barrington College, in Rhode Island, and went on to work with computers at RCA, Sperry Univac, and as a field engineer for Lockheed Martin. He was blessed to travel, spending time in Japan and Spain.
At his home church he was at various times a Sunday school teacher, trustee, Deacon and Elder. He was a man who loved his family and walked with God.
He is survived by his wife of 60 years, Lois, his son Timothy and his wife Vicky, his daughter, Deborah and her husband Wayne, and grandchildren, Hayden, Caleb, T.J., Victoria, Leah, a new great-grandchild, Fitzpatrick (with more on the way) and a brother, Richard and his wife Wylda, and their sons and their sons' families.
A celebration of life service will be held Sunday, August 29, at 2 p.m., at Calvary Baptist Church, in North Whitefield.
Arrangements are entrusted with Staples Funeral Home and Cremation Care, 53 Brunswick Avenue, Gardiner, Maine.
Condolences, memories, and photos may be shared with the family on the obituary page of the Staples Funeral Home website: http://www.familyfirstfuneralhomes.com.
GARY A. THURLOW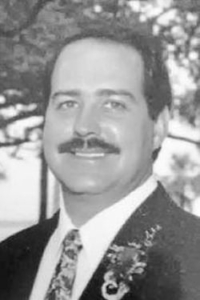 WATERVILLE – Gary Alan Thurlow, 65, of Waterville, succumbed to injuries of a self-inflicted gunshot wound to the head on Wednesday, August 11, 2021, at Eastern Maine Medical Center, Bangor. He was found with his self-inflicted wound, on August 5, by his brother, Jonathan. He was born in Hartford, Connecticut, on May 22, 1956.
Gary graduated from Waterville High School, class of 1975.
Gary was a professional golfer in Florida and North Carolina and was an avid skier.
He is predeceased by his mother, Eva M. (Voisine) and husband Dr. John M. Thurlow; and his biological father, Leon R. Burwood, of Hartford, Connecticut.
Gary is survived by two brothers, Jonathan Thurlow, of Waterville, and Daniel Thurlow, of Buckfield; sister, Raelene Thurlow, of Waterville; two nephews, Eric L. Thurlow, of Fairfield, and Evan M. Thurlow, of Waterville; a great-niece, Jada Eva Thurlow, of Fairfield, the daughter of Eric Thurlow, of Fairfield, and Stephanie Ross, of Skowhegan.
Anyone could be struggling with suicide. If someone you know is struggling emotionally or having a hard time, you can be the difference in getting them the help they need, it's important to take care of yourself when you are supporting someone through a difficult time, as this may stir up difficult emotions. If it does reach out for support. How can you help them? It can be scary when a friend or loved one is thinking of suicide. It's hard to know how a suicidal crisis feels and how to act. Call 1-800-273-8255 at any time for help if a friend of family member is struggling.
At Gary's request that there will be no services.
An online guestbook may be signed, condolences and memories shared at http://www.gallantfh.com.
The family would like to have donations in Gary's memory be made for drug addiction and prevention. Please mail them to Pine Tree Recovery Center, 17 Bishop St., Portland, ME 04103.
GARY TRUSSELL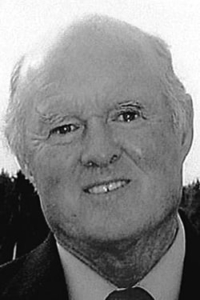 WHITEFIELD – Gary "Sam" Trussell, 76, passed away peacefully at his home on Thursday, August 12, 2021. He was born in Gardi­ner on July 21, 1945, and grew up in Pittston. His adult years were spent living in Topsham and Whitefield. He graduated fromSouthern Maine Vocational-Technical Institute, (SMVTI), in South Portland, as a civil engineer and spent 46 years working for Maine DOT. After retirement, he consulted with Kleinfelder, a private engineering firm.
He was a man of few words but much action. Some would say his passion was his career, considering it did take multiple retirement attempts before he stayed away. Others would say his passion was for woodworking and building things. He built a workshop above the garage, his happy place, where he would create everything from toy boxes to cabinets and many other projects. Many would even suggest being on his Kubota was what he enjoyed the most.
But in reality, his passion was his family. Gary and his wife shared a relationship based on mutual support and a deep love for each other. His children and grandchildren were the pride and joy of his life. Family get-togethers around the pool or around the Christmas tree were the days he lived for. The legacy of Gary's kind spirit, love for sports, craftsmanship, and love for life will live on through them.
He is now reunited with his parents, Roland and Marjory Trussell; and his brother, Bruce.
Gary is survived by his wife, Donna Trussell; five children, Jodi and husband Michael McCaffrey, Todd Trussell, Missy and husband Dov Cohen, Kristy and husband Billy Kinney, Luke Cote and fiancée Maeve O'Connor; three brothers, Chester and wife Bertha, Harold and wife Colleen, and Norman Trussell; 13 grandchildren, Tyler, Chloe, Dehvin, Hannah, Megan, Colin, Trey, Noah, Esmae, Aubrey, Aislinn, Zander, and Della; five great-grandchildren, Kasen, Eve, Lincoln, Olive, and Davina (who will be joining the family soon).
A Celebration of Life at the First Congregational Church, of Pittston (21 Arnold Rd.), took place on Tuesday, August 17, followed by the burial at the Riverside Cemetery (Arnold Road)
Condolences, memories and photos may be shared with the family on the obituary page of the funeral home website familyfirstfuneralhomes.com.
Gary has twin great-grandchildren who were born premature. They have been in the NICU since June with serious heart complications. Though Lincoln was able to come home this week, Olive remains in the hospital.
In lieu of flowers, donations can be made to a fund for the twins, with checks payable to Donna Trussell, to help them get a strong start; send to Donna Trussell, c/o The Gallery Hair Studio, 10 Main St., Suite 5, Topsham, ME 04086.
JERRY M. BOSMA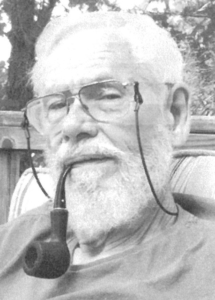 SPRING, TEXAS – Jerry Michael Bosma, 85, of Spring, Texas, passed away peacefully at home on Saturday, July 10, 2021. Jerry was born in Boston, Massachusetts, on April 25, 1936.
Although Jerry did not move to Texas until 1972, he always considered himself a real Texan. He loved history, a good bourbon, smoking his pipe, growing plants and spending time with family. He could make anything grow and his friends would send him plants from all over the country.
Jerry was preceded in death by his wife of 60 years, Carole; parents Rosalie and Edward Hagen, of China; brother Kenneth Hagen, of China,; mother and father-in-law Lillian and Clarence Wood, of Waterville; and nephew Jeffrey Pooler, of Fairfield.
He is survived by his daughter Lizabeth Carole Metzler and husband, Harvey; son Mark Edward Bosma and wife, Kathy; grandchildren Patsy Holmes and husband, Dakota; and William Kennedy and wife, Skye; great-grandchildren Carli, Kelby, William (Shooter), Korden and Tyler Rose, all of Texas; sister, Rosalie (Dolly) Batteese and husband, Robert (Bob), of China; sister-in-law Bette Pooler and husband John, of Fairfield; niece and nephews Sarah, Tyler (Ty), Keith, and Chad; and many more family members.
LUCETTE R. BOURGOIN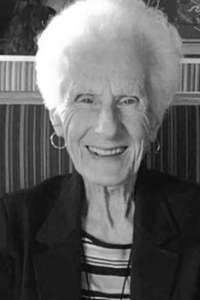 WATERVILLE – Lucette Rita Bourgoin, 95, of Waterville, passed away on May 12, 2021 in Cheney, Washington. Lucette was born in Hartford, Connecticut, April 28, 1926, a daughter of the late Alexina (Grenier) and Solomon Huard.
She attended schools in Waterville and Winslow, graduating from Winslow High School in 1945. In 1946, she married the love of her life, Raymond Bourgoin. Together they worked and raised their family of three children in the Waterville area. She was a devoted member of Sacred Heart Parish, in Waterville, in her earlier years until its closing, and then became a parishioner of Corpus Christi Parish. She taught CCD classes at Sacred Heart Parish for several years. For nearly ten years, she was a volunteer at Mid-Maine Medical Center, and for over 30 years she was a member of The Waterville Ice Skating Club, serving as its treasurer for most of those years. In her spare time she enjoyed sewing, knitting, needlepoint and, of course, ice skating.
Lucette is survived by her three children, Claude Bourgoin, of Standish, Bryant Bourgoin and wife Susan, of Winslow, Cynthia Bourgoin, of Cheney, Washington; her grandchildren, Kyle Bourgoin and wife Christy, Haley Bourgoin, Bethany Fromwiller and husband Michael, Amanda Wells, Chinedu, Cassia, Caryn, Calynne and Caton Oyolokor and wife Taylor, and Charisse Lyman and husband Justin; her 13 great-grandchildren, Leland, Gabrielle, Carson, Leyton, Chace, Mala, Lyla, Rowdy, Alessandra, Olivia, Wren, Zeke and one more on the way; her two sisters, Theresa Boisvert and Delcia Drouin; and one brother, Conrad Huard.
Besides her parents, Lucette was predeceased by her husband of 61 years, Raymond Bourgoin, who passed away in 2007, and her brother, Victor Huard.
A Mass of Christian Burial was celebrated on Saturday, August 14, at Notre Dame Catholic Church, Silver Street, in Waterville. Committal services were held on Monday, August 16, at the Maine Veterans Cemetery, Civic Center Drive, in Augusta.
A Service of Veilleux and Redington Funeral Home, 8 Elm St., Waterville, Maine 04901. http://www.veilleuxfuneralhome.com.
Responsible journalism is hard work!
It is also expensive!
If you enjoy reading The Town Line and the good news we bring you each week, would you consider a donation to help us continue the work we're doing?
The Town Line is a 501(c)(3) nonprofit private foundation, and all donations are tax deductible under the Internal Revenue Service code.
To help, please visit our online
donation page
or mail a check payable to
The Town Line, PO Box 89, South China, ME 04358
. Your contribution is appreciated!
https://townline.org/wp-content/uploads/2019/07/Town-Line-Website-banner-v3-1030x206.jpg
0
0
Website Editor
https://townline.org/wp-content/uploads/2019/07/Town-Line-Website-banner-v3-1030x206.jpg
Website Editor
2021-08-18 11:46:46
2021-08-18 11:46:46
OBITUARIES for Thursday, August 19, 2021