OBITUARIES for Thursday, August 25, 2022
BERTHA KNOWLES

OAKLAND – Bertha Knowles, 76, passed away on Thursday, August 11, 2022. She was born on born May 26, 1946.
She is survived by her four children, Ronnie Knowles, Sheila Knowles, Joseph Knowles and Rose Knights; sister, Shirley Clark; many grandchildren; nieces and nephews. At Bertha's request, there will be no funeral services.
JORDAN N. KNOX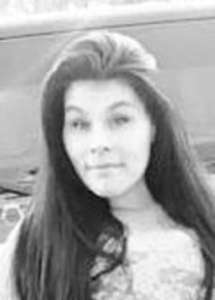 WHITEFIELD – Jordan N. Knox, 28, passed away unexpectedly at her home, in Whitefield, on Friday, August 12. She was born on February 24, 1994, in Rockport, to Daniel A. Achorn and Susan L. Peaslee.
Jordan grew up in Jefferson and attended local schools. She graduated from Richmond High School in 2013. She married Ben Knox in October 2017, and they lived in Augusta until they moved to her present home in Whitefield in 2019. While in Augusta she got to know her a/k/a brother, Steven Peaslee, who became a dear friend to her.
Jordan was a homemaker and mother raising her two children, daughter Mariah, 10 years old, and son Spencer, 2 years old. She was a hands-on worker. She could be feisty and passionate but also very lovable. Jordan worked several odd jobs with her uncle, Roland. She loved life to the fullest.
Jordan enjoyed four-wheeling, camping, fishing and the outdoors. She played softball and soccer in grammar school. She was very creative and did wood burned signs, drawings and artwork. Jordan loved being around family and friends. She really enjoyed golf carting with her aunt, Shirley, sisters and cousins in her younger years and spoke of it often.
The best way to describe Jordan is: No one knew the battle she fought inside her every day, but no matter how dark it got, she kept her smile and shined her light for anyone who needed it, even though she knew she was the one who needed it the most.
Jordan was predeceased by her maternal grandparents Douglas and Shirley Peaslee, her paternal grandmother, Edith Achorn; cousin, Larry Achorn, Jr.; uncle, Elbridge Peaslee and uncle, Dennis Peaslee.
She is survived by her parents, Susie Peaslee and Daniel Achorn, of Jefferson; daughter, Mariah Achorn, of Whitefield; son, Spencer Knox of Whitefield; twin sisters Miranda Benner, of North Carolina, and Morgan Achorn, of Jefferson; half-brother, Todd Jones, of Georgia; grandfather, Paul Achorn, of Jefferson; aunts and uncles Junior Peaslee, Delma Lee, Shirley St. Pierre, Roland Peaslee, Kathy Peaslee, all of Jefferson, Larry Achorn, of Waldoboro, Gary Achorn, of Washington; nephews Brantley Benner, Grayson Benner both of North Carolina; and niece, Madelyn Benner, of North Carolina; as well as many cousins.
A graveside service will be held on Thursday, August 25, at 2 p.m. at the Fairview Cemetery, in Jefferson.
Hall's of Waldoboro has care of the arrangements. To extend online condolences visit her Book of Memories at http://www.hallfuneralhomes.com.
RAYMOND "JINKS" PAULEY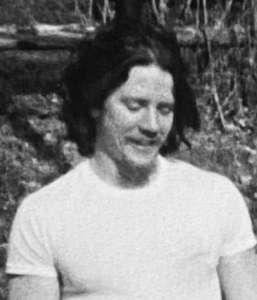 SOUTH CHINA—Raymond C. Pauley, 65, a/k/a "Jinks", passed away Saturday, August 13, 2022, at the Maine Veterans Home, in Augusta, where he was a long-time resident. He was born on July 12, 1957, the only son of Donald and Christa (Brown) Pauley.
Jinks grew up in South China and was a 1975 graduate of Winslow High School. After high school, he proudly served in the United States Army. Upon his honorable discharge, he was employed as a drywaller, working for several construction companies, but primarily Zimba Company, of Fairfield, until starting and operating his own business, M.R. Drywall, until his retirement in 2014.
Jinks was undoubtedly, one of a kind. He played several instruments and was a state champion powerlifter. He impacted the lives of countless children and young adults most notably by starting and managing a basketball team called "The Piranha's". He also is remembered for his contagious smile and hearty laugh, accompanied by a sincere appreciation of jokes with varying degrees of politeness.
His home was a safe haven for many young people along with single mothers with children. So many have recently shared their stories with his parents that there are too many to recount here. One that sums them up beautifully is from a young lady who; along with her mother, sisters and brother, while having no place to go, grew up in his household.
Jinks was predeceased by his wife, Joanne M. (Bellavance) Pauley.
He is survived by his children, Sean Pauley, of Weeks Mills, Christa Pauley, of Vassalboro, and Nastia LaBonte, of Waterville; his parents, Donald and Christa Pauley, of South China; his sister, Dawn Hodsdon and her husband Ed, of Monmouth; six grandchildren; and a nephew.; Also, his second wife Sarah Pauley, now living in Illinois, and her son and daughter.
A graveside service for friends and family will be held on Friday, September 2, at noon, at the Maine Veterans Memorial Cemetery, 163 Mt. Vernon Rd., Augusta, ME 04330.
Arrangements have been entrusted to Plummer Funeral Home, 983 Ridge Rd., Windsor, ME 04363.
Condolences, stories, and photos may be shared by visiting www.plummerfh.com.
Anyone wishing to commemorate Jinks's life with a gift, please donate to the Activities Department of the Maine Veterans Home, Attn: Mona Boucher, 35 Hero's Way, Augusta, Maine 04330 Please write "Activities Dept" in the memo.
PAULETTE A. CORSON

ALBION – Paulette A. Corson, 77, from Albion, passed away on Monday, August 15, 2022. She was born in Belleville, Illinois, on October 15, 1944, daughter of Paul E. and Zita S. (Imming) Hartmann.
Paulette was predeceased by both of her parents; son, Michael; and brother, Dana.
She is survived by her spouse, Michael Corson Sr.; sons, Robert and wife Becky; daughter, Robette and husband Todd, Michael Jr. and wife Amy; daughter, Wendy and spouse Gabe; brother, Bud and spouse Dorothy; sister-in-law, Tammy and spouse Gene; and brother-in-law, Mark and spouse Tera. 10 grandchildren; seven great-grandchildren; and many nieces, nephews; cousins.
A service was held on Wednesday August 24, at 11 a.m., at Lawry Brothers Funeral Home, 107 Main St., Fairfield, ME 04937. Flowers can be sent to the funeral home.
Arrangements are in the care of Lawry Brothers Funeral Home where condolences, memories and photos may be shared with the family on the obituary page of the website at http://www.lawrybrothers.com.
VIOLA M. BEAULIEU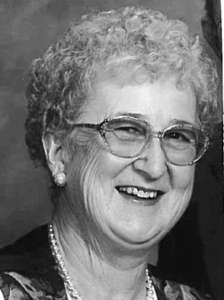 WATERVILLE – Viola Marie Beaulieu, 90, passed away on Wednesday, August 16, 2022. Viola was born on Nov. 10, 1931, to Mary (McDonald) and Neil McAskill in Fairfield.
Her parents came to Maine from Prince Edward Island, Canada. She attended the Immaculate Heart of Mary School, in Fairfield, as a young girl which developed her great faith and love for our Lord. She graduated from Lawrence High School, in Fairfield, in 1948.
She married Richard D. Harmon Sr. in 1954 and went on to have four children together. After their divorce in 1971, with four children still at home, she went to work for The Chinet Company (Huhtamaki) as a packer and then quality assurance inspector. She remained there for 22 years taking early retirement in 1991. In 1976, she married Dorius "Joe" Beaulieu, remaining together until his passing in 2000.
As a young woman Viola developed a talent and passion for roller skating and singing. She sang with the choir at the Parish of Corpus Christi for many years, even well into her late 80s. She was dedicated to her Catholic roots her entire life. She was an active member of the Marian Movement of Priests and hosted many prayer groups in her home. She gave many hours of service to the Sisters of the Blessed Sacrament.
Despite the hardship of being a single working mom, she kept her enthusiasm and joy of life. She dedicated herself to the wellbeing of her children by giving love, faith, security, and fun. With the four in tow, she would head for local swimming in the summer having many hours of fun at Bangs Beach, and then ice skating and sliding in the winter. With her son getting a job at the local drive-in, everyone piled into her car with blankets, pillows, and snacks having many fun nights at the movies.
Viola and Joe put in an above-ground pool early on and every summer the family would gather to eat, sun, swim, relax, and enjoy one another. Many grandchildren learned to swim in this pool. She kept it going all through the years and swam most every day herself right up until her late 80s.
She was dedicated to the love and support of her children, grandchildren, great-grandchildren, nieces, nephews, etc. Whenever someone was in trouble or experiencing hardship, she was there for them, opening up her home, giving time, money, prayers, and a listening heart. She invested herself in all and always had compassion for any suffering the hardships this life can sometimes present.
Viola was predeceased by her parents Mary and Neil McAskill, brother, Neil McAskill Sr., sister, Anne Bickford, husband Dorius J. Beaulieu, and three stepchildren, Stephen, Jeffery, and Allen Beaulieu.
She is survived by her children Richard D. Harmon Jr. and wife, Cathy Taylor, Roseanne M. Bolduc and husband, Peter J., Terri L. Burrows, and Sharon L. Trask and husband, Lylse; stepdaughter Lana Parkis; stepson John Beaulieu; many grandchildren; great-grandchildren; and one great-great-grandchild; as well as many nieces and nephews.
A Mass of Christian Burial was celebrated on Wednesday, August 24, at Notre Dame Catholic Church, 116 Silver St., Waterville. Burial followed at St. Francis Cemetery, Grove Street, Waterville.
Arrangements are under the care and direction of Gallant Funeral Home, 10 Elm St., Waterville.
An online guestbook can be signed, condolences and memories shared at http://www.gallantfh.com.
JACQUELINE RAYMOND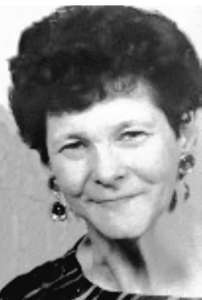 WATERVILLE – Jacqueline "Jackie" Raymond, 73, passed away peacefully on Monday, August 15, 2022. She was born in Fort Kent, the second of six children of Regina and Renie Raymond.
If you ever crossed her path you would never forget her and more than likely you would have made a friend for life. She charmed people with her outgoing personality, wit, smile, gift of gab and she loved to 'flirt'. She made everyone laugh often and told it just as 'she' saw it, which on occasion would make you want to run and hide. She was a social butterfly who enjoyed weddings and family gatherings, which gave her an excuse to dress up, put on her favorite jewelry, and she always added a little glitz and sparkle to her ensemble.
Her favorite pastimes were playing games, especially cards which she was extremely good at, so don't expect to win because she was pretty sharp and lucky to boot; bingo, music, singing, making puzzles as well as collecting porcelain dolls.
The Fourth of July was one of her favorite holidays as she was assured a ride on the party boat at the lake and the icing on the cake was an evening cruise to watch the fireworks. She was a hard worker, great at organizing, determined and willful which helped her through her many life's struggles.
Jackie's surviving family includes Jeannine (Bob), Lulu, Marie and sister-in-law Susan; nieces Renee (Ricky), Jennifer (Brian), Jessica (Ed), Katie (Everett) and nephew, Bobby (Sacha); grandnieces and nephews Chantal (Dylan and their son Luke); Rylie, Jaidyn, Lauren (Mike), Scarlett, Lily, Lexi, Wyatt, Madilyn and Evelyn.
She was predeceased by her parents Regina and Renie; sister Rita, brother Gil, brother-in-law Bruce; grandparents; and many aunts and uncles.
A Mass of Christian Burial will be held on Wednesday, August 31, at 10 a.m., at Notre Dame Catholic Church, 116 Silver Street, in Waterville. The burial will be at St. Francis Cemetery immediately following the Mass. All are welcome and are invited to return to the church hall following the burial for a Celebration of Life.
A simple act of kindness, a smile or an unexpected visit from a friend or relative was all Jackie needed to make her day. She would also challenge you to do good recklessly.
Arrangements under the direction and care of Dan & Scott's Cremation & Funeral Service, 445 Waterville Rd., Skowhegan ME 04976.
If you so choose, a memorial contribution in Jackie's name may be made to Skills, Inc., P.O. Box 65, St. Albans, ME 04971.
DEBORAH DEVOE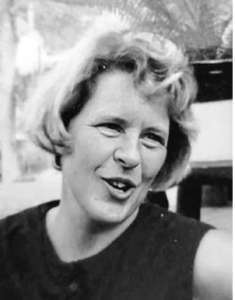 WINSLOW – Deborah "Deb" Devoe, 70, of Winslow, died early Wed­nesday morning August 17, 2022, at home. She was born November 24, 1951, the daughter of George Sr. and Rita Lewis, of Oakland.
She was a graduate of Messalonskee High School, in Oakland, in 1971, and married her husband Lewis Devoe June 8. 1974. She was a dedicated housewife and mother who always put her family first. She was always creative, full of life, fun loving along with enjoying giving advice, and dedicated her time to helping friends, and family. If Deb had an opinion or belief you could never get her to change her mind. Her passion was her flower gardens, cooking and going to her camp in Alder Stream plantation.
She loved her husband, Lew of 48 years, and their sons, Brad and his wife Helen, Ryan and his wife Christine and Mark; grandchildren, Austin, Wyatt and Klara. Deb is also survived by her brother, Allen and his wife Gail along with her brother, Jeff and his wife Barbara.
Deb was predeceased by her parents George and Rita Lewis, and her brother Georg, Jr.
A celebration of life is to be determined and announced.
In lieu of flowers donations can be made to the Maine General Medical Center Hospice in Deb's name.
LUCIA W. WHITTELSEY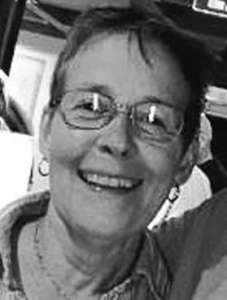 WATERVILLE – Lucia Winifred Whittelsey, 70, of Waterville, died peacefully at her home after an 11-year contest with cancer. She was born on December 1, 1951, in Bryn Mawr, Pennsylvania.
Lucia graduated from Westtown School in 1969 and attended Colby College, in Waterville. She worked for 26 years at Colby, ultimately as the Director of Financial Aid.
Lucia was deeply loved, so sorely missed by her many friends, extended family, and her collaborators in social justice. She was committed to making a difference in the world through action both physical and verbal. To those in her life and community she was respected for her backbone, tenacity, and great big heart, always ready with a piece of advice if not an out and out directive.
Lucia loved life first, then her grandchildren, beauty, her garden, and lobster. She was a fiercely devoted mother and grandmother.
Lucia was predeceased by her father, Theodore Whittelsey Jr. (most recently of Nashua, New Hampshire), her mother Alice Edgar Whittelsey, of Fremont, New Hampshire, her son Theodore Smyth, of Waterville, and her sister Alice Tappen Whittelsey (Krieger.)
She is survived by her sister Holly Whittelsey Whiteside, of Fremont, New Hampshire; three granddaughters, Cloe Grace Smyth, Ellie Rose Smyth, Sophie Elena Rae Smyth; grand-stepson, Evan Lavway; and their mother Kristina Mendez, all of Palermo.
A celebration of life was held on Sunday August 21.
Gifts in Lucia's memory may be made to her financial aid fund at Colby College: http://www.darenorthward.Colby.edu. drop-down "Financial Aid" and type Whittelsey Family Grant Fund in the comments box. The fund was set up by Lucia to help level the financial playing field for incoming students. Also in memory of Lucia, please continually look for opportunities to do acts of kindness.
Responsible journalism is hard work!
It is also expensive!
If you enjoy reading The Town Line and the good news we bring you each week, would you consider a donation to help us continue the work we're doing?
The Town Line is a 501(c)(3) nonprofit private foundation, and all donations are tax deductible under the Internal Revenue Service code.
To help, please visit our online
donation page
or mail a check payable to
The Town Line, PO Box 89, South China, ME 04358
. Your contribution is appreciated!
https://townline.org/wp-content/uploads/2016/06/TownLineBanner.jpg
0
0
Website Editor
https://townline.org/wp-content/uploads/2016/06/TownLineBanner.jpg
Website Editor
2022-08-24 13:41:59
2022-08-24 13:41:59
OBITUARIES for Thursday, August 25, 2022