OBITUARIES for Thursday, August 26, 2021
RONALD J. POULIN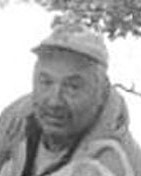 WATERVILLE – Ronald J. Poulin, 69, passed away at his home on Friday, August 6, 2021. He was born July 11, 1952, in Waterville, son of Robert and Dorianne (Paquette) Poulin.
He attended Winslow schools.
He worked at Huhtamaki for many years.
He was an avid outdoorsman; fishing, hunting, fiddlehead and mushroom picking were his passions.
He was predeceased by his mother, father; and brother, Reginald.
He is survived by his wife, Diane; his son, Aaron and wife Justine; his daughter, Michelle and husband Ryan; three grandchildren, Samantha and Raymond Krumm Poulin and Aara Nast; siblings Robert and Raymond Poulin; and many nieces and nephews.
There will be no public visiting hours per Ronald's request.
ANN A. MICHAUD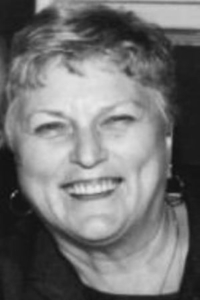 WATERVILLE – Ann Alice Michaud, 85, passed away on Thursday, August 12, 2021. Ann Alice Michaud was born Ann Alice Pellerin on July 26, 1936, the daughter of Arthur and Juliette Pellerin.
Ann was raised in Winslow by her parents and graduated from Mount Merici Catholic School, in Waterville. Ann was a person of many interests amongst them being toll painting, sewing, and gardening. Ann's greatest passion was for her family, they were at the center of her life. Whether it was sewing clothes for "her girls" or baking a continuous stream of toll house cookies for all to enjoy, most everything Ann did involved one or more family members on the receiving end of her selfless acts.
Driven by her love for her Lord, Ann lived a life that was one of servant leadership. Never putting her needs ahead of others, she found the greatest service to herself was through service to others. True to form, her last spoken words were to ensure that her children would look out for one another once she passed, leaving her with peace of mind when her time came. Ann has left her mark of caring and selflessness on all of us, a mark we will always cherish and try to emulate.
Ann is survived by her husband, Roland of 65 years; her son, Michael and wife Karen Michaud (Harfoush), of Winslow, and their children Jacob Michaud and wife Britney Michaud, of Belgrade, and daughter Kimberly Boutin, of Winslow; her daughter, Esther (Tess) Carter and husband Donald Carter, of China, and their children Michael Loubier and wife Meghan Loubier, of Winslow, and Jasmine Carter and husband Chris Vogt, of Arlington Massachusetts; daughter Lucie Loubier, of Winslow, and her children Adam Loubier and Wife Mindy Loubier, of Winslow, Benjamin Loubier and wife Heather, of China, and son Nathan Loubier, of Portland. Her deceased son Lee Michaud's son Dan Michaud and his wife Angie, of Athens; 12 great-grandchildren; brothers Arthur Pellerin and wife Sandra Pellerin, of Winslow, Fred Pellerin, of Florida, Paul Pellerin and wife Theresa, of Winslow, and Robert Pellerin and wife Rhonda Pellerin.
Ann was predeceased by her parents, Arthur and Juliette Pellerin, her son Lee Patrick Michaud, sisters Evangeline Bourassa and her husband Nell Bourassa and Esther Poulin, son-in-law Mark Loubier, husband of daughter Lucie Loubier.
Services will be announced at a later date. Donations can be made to Saint Jude's Children's Hospital and Hospice of Maine.
Arrangements are under the direction and care of Gallant Funeral Home, 10 Elm Street, Waterville.
An online guestbook may be signed, condolences and memories shared at http://www.gallantfh.com.
HOLLIS E. TOWERS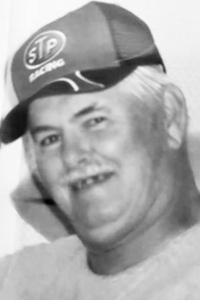 BENTON – Hollis E. Towers, 73, of Benton passed away unexpectedly Thursday, August 12, 2021, at a local hospital. He was born August 21, 1947, to Bertha Buzzell and Archibald Towers.
He is survived by his wife, Marjory; sons, William Towers Hollis I and partner Penny Oneil, of Waterford; stepson, Michael Lamontagne and wife Courtney, of Bangor; brother Edward, of Clinton; two sisters, Arlene Cannon and husband David, of Madison, Marion Wing and husband Joe, of Clinton; several grandchildren, great-grandchildren, nieces, and nephews.
Hollis was predeceased by a daughter, Anna Towers, two brothers, Walter, and Archibald Junior Towers.
Hollis served in the U.S. Army for several years before being honorably discharged. He was a hard worker, and held several jobs over his lifetime. Most notably Scott Paper Co., in Winslow, until its closure. Hollis then became a truck driver, working until his retirement at CMD. Hollis enjoyed NASCAR, wrestling, doing puzzles, reading, camping with his wife.
He loved attending country fairs with his boys. We can't forget Hollis' love for John Wayne movies. He rarely missed one on TV. Hollis will be greatly missed.
A short graveside service will be held at Maine Veterans Memorial Cemetery, 163 Mt. Vernon Road, Monday, September 13, at 1 p.m. for close friends and family.
In lieu of flowers, donations can be made in Hollis' name to Wounded Warrior Project, P.O. Box 758516, Topeka, Kansas 66675, or at WoundedWarriorProject.com.
TODD A. FOLSOM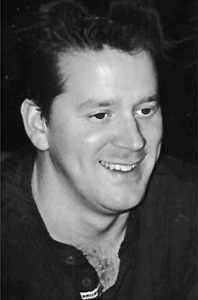 OAKLAND – Todd A. Folsom, 57, passed away Friday, August 13, 2021, at his home in Oakland. He was born April 2, 1964, in Waterville, the son of Lawrence and Sharon (Littlefield) Folsom.
He was employed for many years as an accomplished chef working on the west coast, including Alaska, New Mexico, Oregon, Colorado and California, with his most recent work at the Last Unicorn, in Waterville, with Joe Plumstead.
He enjoyed sports track (breaking track records earning the nickname "Flash"), cross country, swimming, gymnastics and football. He participated in chorus under Gerry Wright and Kevin Rhein and was part of a barbershop quartet.
Todd was diagnosed with Multiple Sclerosis in 1994. He was always proud of remaining in his home and living there until his passing. His mother, Sharon, was an integral part of his support system, especially after he became a quadriplegic. She was in his corner at every turn, fighting ceaselessly to make sure he had the best care and maintaining an upbeat home that ultimately helped Todd to remain the beautiful, kind spirit that he was.
Anyone who spent time with Todd, came away knowing he was reaching out to know you and saw beyond his own limits.
He is survived by his mother, Sharon (Littlefield) Folsom, of Oakland; daughter, Haley Eden Folsom, of Oregon; son, Devin Alexander Folsom, of Waterville; three aunts, Louise Wentworth, of Camden, Bette Matevia and husband George, of Corinna, Donna Littlefield, of Oakland; sister, Crystal Churchill and husband Bud, of Smithfield, and their children, Molly and Mitchell, of Smithfield; many cousins.
A Celebration of Life will be held at a later date at the convenience of the family.
Arrangements under the direction and care of Dan & Scott's Cremation & Funeral Service, 445 Waterville Road, Skowhegan, ME 04976.
In lieu of flowers, friends wishing may make donations in Todd's memory to the Multiple Sclerosis Society, National Maine Chapter, 77 Preble Street, Portland, ME 04101.
JAMES E. BOULETTE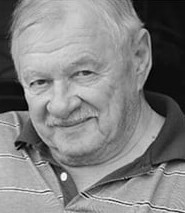 WATERVILLE – James (Jim) E. Boulette, 80, of Waterville, passed away on Sunday August 15, 2021, at Northern Light Inland Hospital. Jim was born in Waterville on January 20, 1941, the son of Ernest and Viola (Mitchell) Boulette.
He attended Waterville schools prior to joining the Navy in 1961 where he served until 1963. After being honorably discharged, Jim followed in his father's footsteps in the trade of plumbing and pipefitting. He was a member of Local Plumbers and Pipefitters Union #131 and most of his career was spent on large commercial projects, energy plants and paper mills all over New England. He worked hard always sacrificing to support his family.
When he wasn't working, Jim had a passion for outdoor activities. He loved fishing most of all, and especially looked forward to his spring fishing trips to Moosehead with lifelong friends. Jim also enjoyed hunting and snowmobiling with friends and family. His other favorite pasttime was playing cards, particularly cribbage, a pasttime passed down from his parents. Jim was a brother of the Waterville Elk's Lodge #905 and a member of the Forrest J. Paré VFW Post #1285, in Waterville. He could often be found playing cards and swapping fish stories at either of these places.
He was predeceased by his parents, a sister Jeanette (Boulette) Hubbard, his first wife, Judy (Young) Boulette and his mother-in-law Cecile Tardiff.
Jim is survived by his wife of 40 years Nancy (Bernard) Boulette; daughters Wendy Bard and husband Jon, Cathy Hotham and husband Fred, and Lori Simpson; and a son Jeff Gilbert and wife Sharon; grandchildren Dustin Davidson, Matthew Davidson, Chris Lavalley, Tyler Bard, Charles Simpson, Meaghan Gilbert and Caleb Hotham; three great-grandsons and a great-granddaughter on the way.
A Mass of Christian Burial will be celebrated at 11 a.m. on Saturday, September 25, at Notre Dame Catholic Church, 116 Silver Street, Waterville.
Arrangements are under the direction and care of Gallant Funeral Home, 10 Elm Street, Waterville.
An online guestbook may be signed, condolences and memories shared at http://www.gallantfh.com.
In lieu of flowers, the family asks that you consider a donation to one of the many local charities supported by the Waterville Elks Lodge.
BRENDA A. SUTTER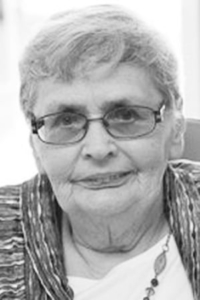 VASSALBORO – Brenda A. Sutter, 73, passed peacefully on Monday, August 16, 2021. Brenda was born in Gardiner on November 28, 1948, to parents Robert C. Bodge Sr. and Pauline E.A. (Smith) Bodge.
Nanny had struggled most of her life with many health issues, but always overcame the odds, and surprised the doctors with the help of the Lord. She was supposed to lose her leg as a child due to a tumor, she was never supposed to walk again after the age of 18, and she was going to spend the rest of her life in a nursing home after being on life support in 2002; but that's not the end of the story.
She was still walking and living with her daughter, son and two oldest grandsons up until the day the Lord decided her race was over. When asked how she did it by many doctors, nurses, and others, she would always answer, "me and the Lord, one step at a time." Nanny is now enjoying paradise with the Lord, and a glorious reunion with those who went before her and were saved.
We know she is there because of the scriptures, "That if thou shalt confess with thy mouth the Lord Jesus, and shalt believe in thine heart that God hath raised him from the dead, thou shalt be saved," (Romans 10:9). Brenda was saved in 1973, at the same time she met her husband of 28 years, Ronald C. Sutter Sr.
She was raised and graduated from high school in Richmond. She worked many jobs that she talked about often, the fish factory, the woolen mills, shoe shops, Digital, but her most important and fulfilling job was that of wife and mother. She lived in West Gardiner with her husband and four children from 1973 until December 2020, when she moved with her daughter to Vassalboro.
She has been an active member of Church Hill Baptist Church, in Augusta, for 20 years, and will be greatly missed by an amazing church family.
Her favorite hobbies were collecting Coca Cola memorabilia, many types of crafting, spending as much time with her children and grandchildren as possible, and most recently, watching Maine Cabin Masters on television, and yelling at them when they do something wrong.
Brenda was predeceased by a son, Ronald C. Sutter Jr., in 1985, her husband, Ronald C. Sutter Sr., in 2001, her parents, and brother William Robbins.
She is survived by daughter Ronnette Partridge and husband Gary, of Litchfield; daughter Paula Gravelle, of Vassalboro; and son Paul Sutter, of Vassalboro; six grandchildren who brought her amazing joy, Ronnie, Avery, Megan, Cameron, Kylie, and Kaleese.
A Celebration of Life was held at Church Hill Baptist Church, in Augusta, on Monday, August 23, 2021.
In lieu of flowers, donations may be made in her name to Church Hill Baptist Church at P.O. Box 5190, Augusta, ME 04332.
RICHARD P. VACCO
CHINA VILLAGE – Richard P. Vacco, 80, of China Village, a long-time resident of Londonderry, New Hampshire, passed away on Monday, August 16, 2021, following a period of failing health. Born in Bridgeport, Connecticut, the son of Pasquale and Mary (Gynowicz) Vacco, he graduated from Central High School, in Bridgeport, Connecticut, and Colby College, in Waterville, where he was a member of the football team.
He went on to Suffolk University Law School where he graduated first in his class and was editor of The Suffolk Law Review. Mr. Vacco was a member of both the New Hampshire and Massachusetts Bar Associations, and had a private law practice in Londonderry.
In 1980, he was sworn into the Bar of the United States Supreme Court. He taught thousands of students as a professor at Suffolk University Law School over 43 years, and was always known and appreciated for his sense of humor and ability to balance it with rigorous instruction of the law.
He took particular interest over the years in the activities of his children as well as his six grandchildren. He served in many volunteer roles during his lifetime, with organizations such as Little League baseball, Boy Scouts of America, The Rotary Club, and the Unitarian-Universalist Church of Nashua.
Dick had varied interests, including model trains, maintaining his home and pool, karate, and the New England Patriots.
He welcomed everyone into his home, and would often extend invitations to those who did not have plans for the holidays to join him and his family.
He is survived by his wife of 58 years, Marjeanne (Banks) Vacco; a son, Jeffrey Vacco and his wife Elizabeth (Harris), of Pembroke, New Hampshire; a daughter, Kristin McCool and her husband Joseph, of Amherst, New Hampshire; and six grandchildren: Lindsay, Erin, Matthew, and Sean McCool, and Nicholas and Hannah Vacco; a brother, Roger Vacco, and his wife Ellen and their family.
Services will be private.
In lieu of flowers, donations can be made to MaineGeneral Hospice, https://give.mainegeneral.org/hospice. To mail a donation directly to MaineGeneral Hospice, please send it to P.O. Box 828, Waterville, ME 04903-0828.
JOAN E. WALDRON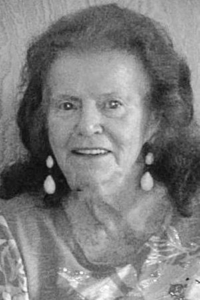 PORT CHARLOTTE, Fla. – Joan E. Waldron, 88, died peacefully Tuesday, August 17, 2021, at En­glewood Hospice House, in Port Charlotte, Florida. Joan was recently a resident of Port Charlotte Rehabilitation Center since October 2020 and has been dealing with a bad hip and dementia. Joan was born in Sidney on June 29, 1933, the daughter of the late Paul and Greta Getchell (Forsythe).
Joan attended Lawrence High School, in Fairfield, and worked as a librarian for the State of Maine Library and for Cony High School, in Auguta.
She married Robert Waldron in 1949 who passed away in January 2016 after 67 years of matrimony. They were both active members of the Fairfield Baptist church until they moved to Clearwater, Florida in 1988.
Joan was predeceased by her brother, John Getchell, of Clearwater, Florida.
She is survived by a brother, Paul Getchell, of Fairfield; and sisters, Sandra Getchell, of Virginia Beach, Virginia, and Susan Getchel, of Lewiston; and sister-in-law Judith Getchell.
Joan was predeceased by her son, Gary, who passed away after a watercraft accident in 1996. Joan is survived by Gary's wife, Vicki Cosby and her husband Milton of Pell City, Ala. Joan also had three other sons. Her oldest son, Daniel Waldron and his wife Nancy of North Port, Florida, her son, Ron Waldron and his wife Jodi, of Fairfield Glade, Tennessee, and her youngest son, John Waldron and his wife Fiona, of Orlando, Florida; several grandchildren: Serena Rockett and husband Jim, Tonya Johnson and husband Wesley, Travis and Todd Waldron, Justin Marks and wife Eva, Tony Dessent and wife Michele, Kim Dessent, Nicole Reed and husband Nick, and Meagan Gregoire; several great-grandchildren: Savannah Church, Skylar and Reeves Johnson, Samantha Benatchez, Paige Brown and husband Keron, Kelsie and Nick Dessent, Isla and Camden Marks, and Caton Reed; several nieces and nephews.
No services are planned except for immediate family. Any correspondence can be mailed c/o Daniel Waldron 5617 Whispering Oaks Dr., North Port, FL, 34287.
Correspondence can also be sent to Dan Waldron's email address FamilyWaldron6@GMAIL.Com.
BEATRICE HAFENECKER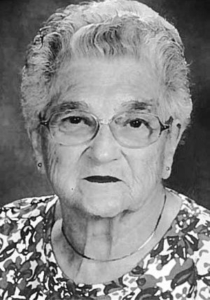 WINSLOW – Beatrice "Aunt Bea" Hafenecker, 88, passed peacefully on July 28, 2021. Bea was born in Waterville, on October 11, 1932, to parents John Julius Haf­enecker and Lorette Brochu.
She was also greeted by an older brother, John, who passed away on April 16, 2020.
Bea was blessed with a wonderful family and extended family. After the death of her mother at age 8, she went to live with her grandmother. After graduating from Winslow High School she went to live with the Pelletier family, which eventually consisted of 12 extra brothers and sisters! That meant also many extra aunts, uncles nieces, nephews and cousins that she would claim as her own! Bea loved those family reunions!
Bea had worked 35 years at Levine's Store for Men and Boys, in Waterville, until they closed in 1996 and she was forced to retire. She enjoyed sports during and after her high school years. She played softball, basketball and was a member of the cheering squad. She later enjoyed golfing and bowling ten pin and candlepin and won several trophies.
More recently she became an active part of Getchell Street Baptist Church, in Waterville, where she was on the Social Committee. She loved helping any way she could, but behind the scenes doing dishes, helping prepare the meals or cleaning up. She enjoyed ladies Bible study and we could count on her to bring in a "treat" to share like brownies, a cake or her deliciously sweet peanut butter fudge. A lot of people knew her for this fudge!
She had five "boyfriends" at church whom she made sure had an occasional batch!
Aunt Bea especially loved helping Diane Glazier, her boyfriend, Steve Pelletier and her daughter, Brianne Plante prepare veggies for sale each year at the Farmers Market, in Fairfield. She loved the Friday pizza night at their home! And we can't forget the dishcloths she made and handed out to anyone she met or sold at the Farmers Market! She was an especially giving woman and will be missed by many!!
Bea is survived by her sister-in-law, Lori Hafenecker, of Waterville; nephew, John Gary Hafenecker, of Colorado; niece, Cheryl Daly and husband Tom, of Waterville, and niece, Leslie Dolan and husband Patrick, of Madison; many great and great-great nephews and nieces as well.
She was predeceased by her mother and father, brother, John and a nephew, Kyle Hafenecker.
In her extended family she is survived by "sisters", Barbara Barrows, Mae Landry, and "brothers", Lawrence, Robert and Donald Pelletier. With a family of 12 siblings there are also many aunts, uncles, nephews, nieces, and cousins as well.
A Celebration of Life will be held at Getchell Street Baptist Church of 3 Getchell Street, Waterville, Maine on Saturday Aug. 28, 2021 at 1 p.m., with light refreshments following. Please come and share a story or memory of Bea if you could! If you aren't able, an online guest book may be signed, condolences and memories may be shared at http://www.gallantfh.com.
Bea loved her cats, so in lieu of flowers, any donations may be made to the Humane Society Waterville Area, 100 Webb Road Waterville, Maine 04901.
Responsible journalism is hard work!
It is also expensive!
If you enjoy reading The Town Line and the good news we bring you each week, would you consider a donation to help us continue the work we're doing?
The Town Line is a 501(c)(3) nonprofit private foundation, and all donations are tax deductible under the Internal Revenue Service code.
To help, please visit our online
donation page
or mail a check payable to
The Town Line, PO Box 89, South China, ME 04358
. Your contribution is appreciated!
https://townline.org/wp-content/uploads/2016/06/TownLineBanner.jpg
0
0
Website Editor
https://townline.org/wp-content/uploads/2016/06/TownLineBanner.jpg
Website Editor
2021-08-25 14:33:33
2021-08-25 14:33:33
OBITUARIES for Thursday, August 26, 2021